Sweet potato rolls are the perfect dinner roll recipe for holidays! These easy homemade bread rolls are made with sweet potatoes, completely from scratch. They taste amazing, and they have such a soft and fluffy texture. They make a great side dish for any dinner!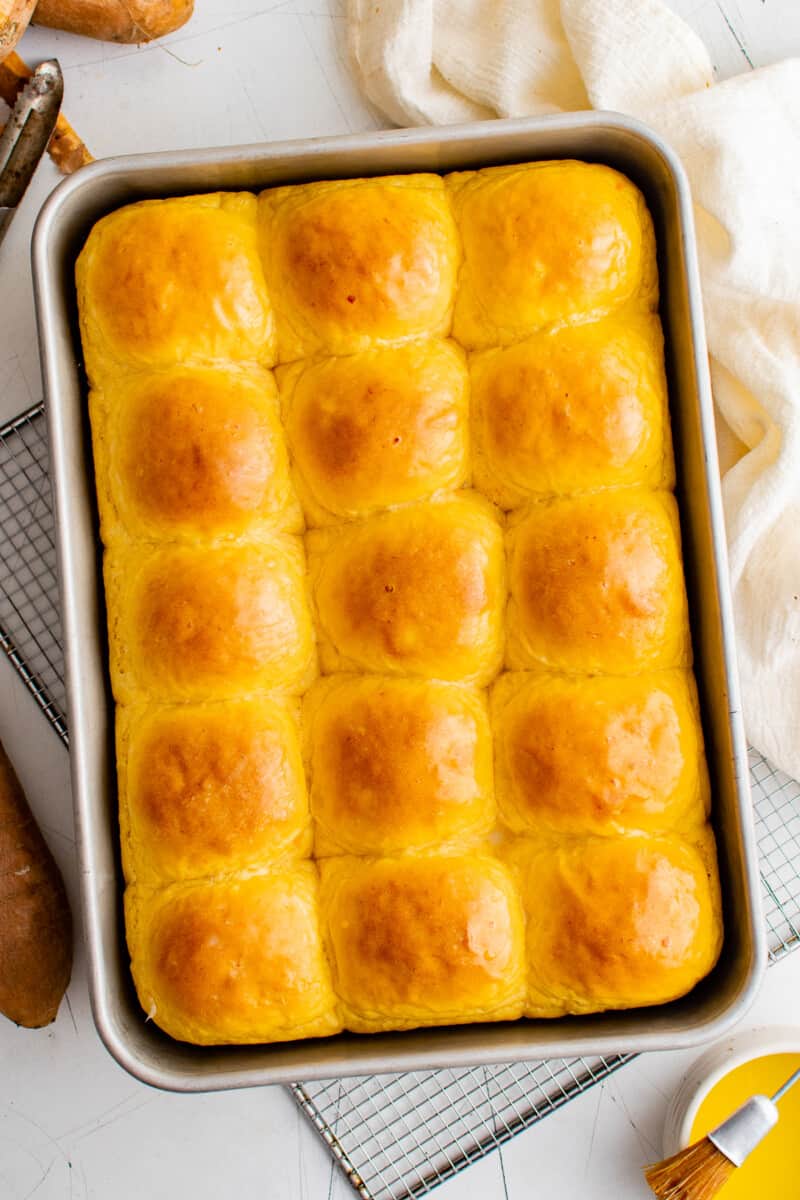 Sweet Potato Dinner Rolls
This sweet potato rolls recipe is absolutely delicious. Making bread with sweet potatoes adds a nice flavor, and helps create the ideal texture.
Making any kind of bread from scratch requires a bit of patience, but overall, this recipe is quite easy!
These sweet potato dinner rolls are perfect for Thanksgiving, or any holiday dinner for that matter. Everyone will devour these fluffy little dinner rolls!
Why You'll Love this Festive Dinner Roll Recipe:
MADE FROM SCRATCH: There's something about homemade bread that always tastes better. The texture and freshness can't be beat!
SOFT AND FLUFFY: These sweet potato rolls are so soft and fluffy inside, with just the right amount of chewy texture on the outside.
UNIQUE FLAVOR: Sweet potato adds just a hint of sweetness to this bread that creates an amazing flavor.
Love sweet potatoes? Be sure to try these Instant pot mashed sweet potatoes, maple roasted sweet potatoes, or the perfect baked sweet potato.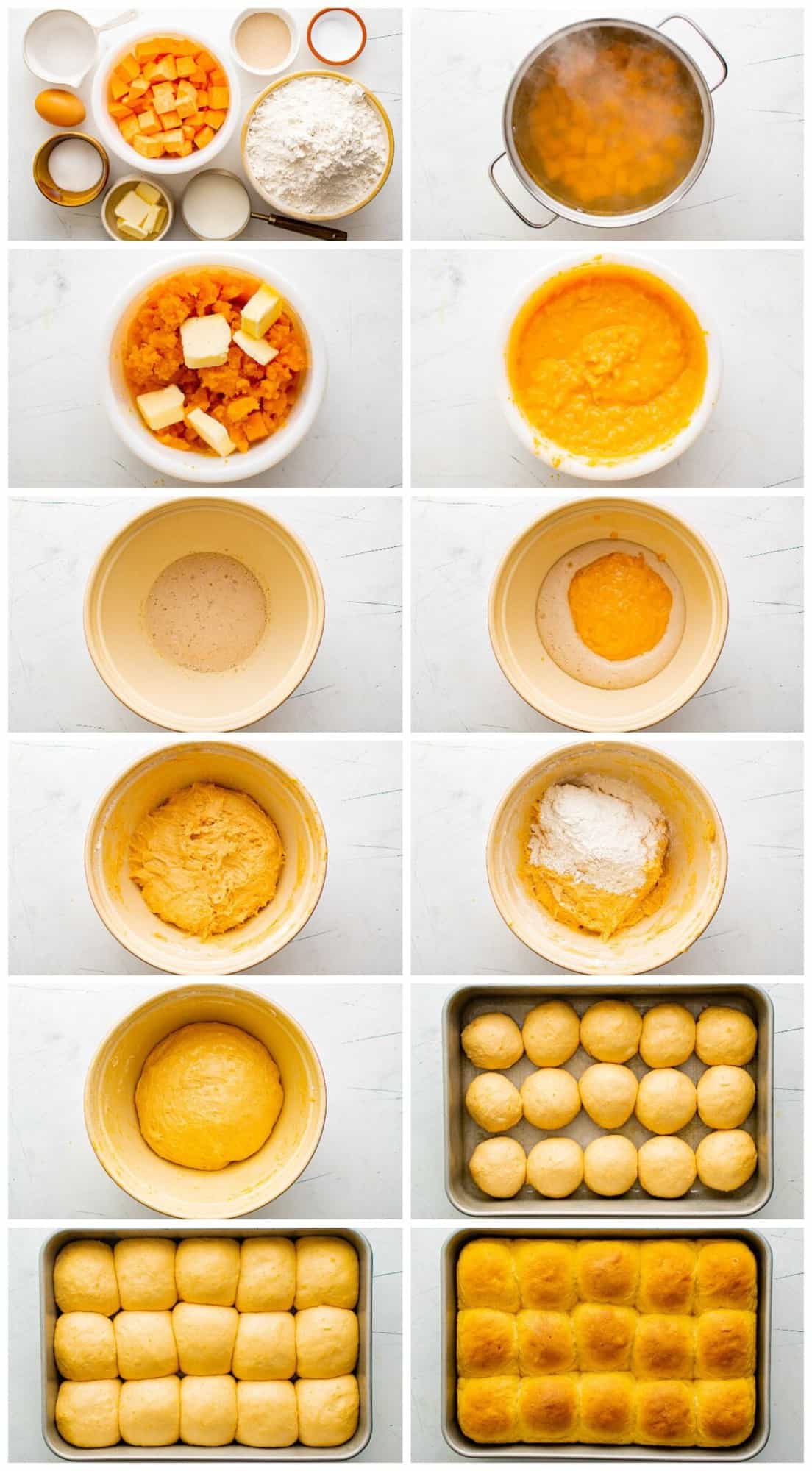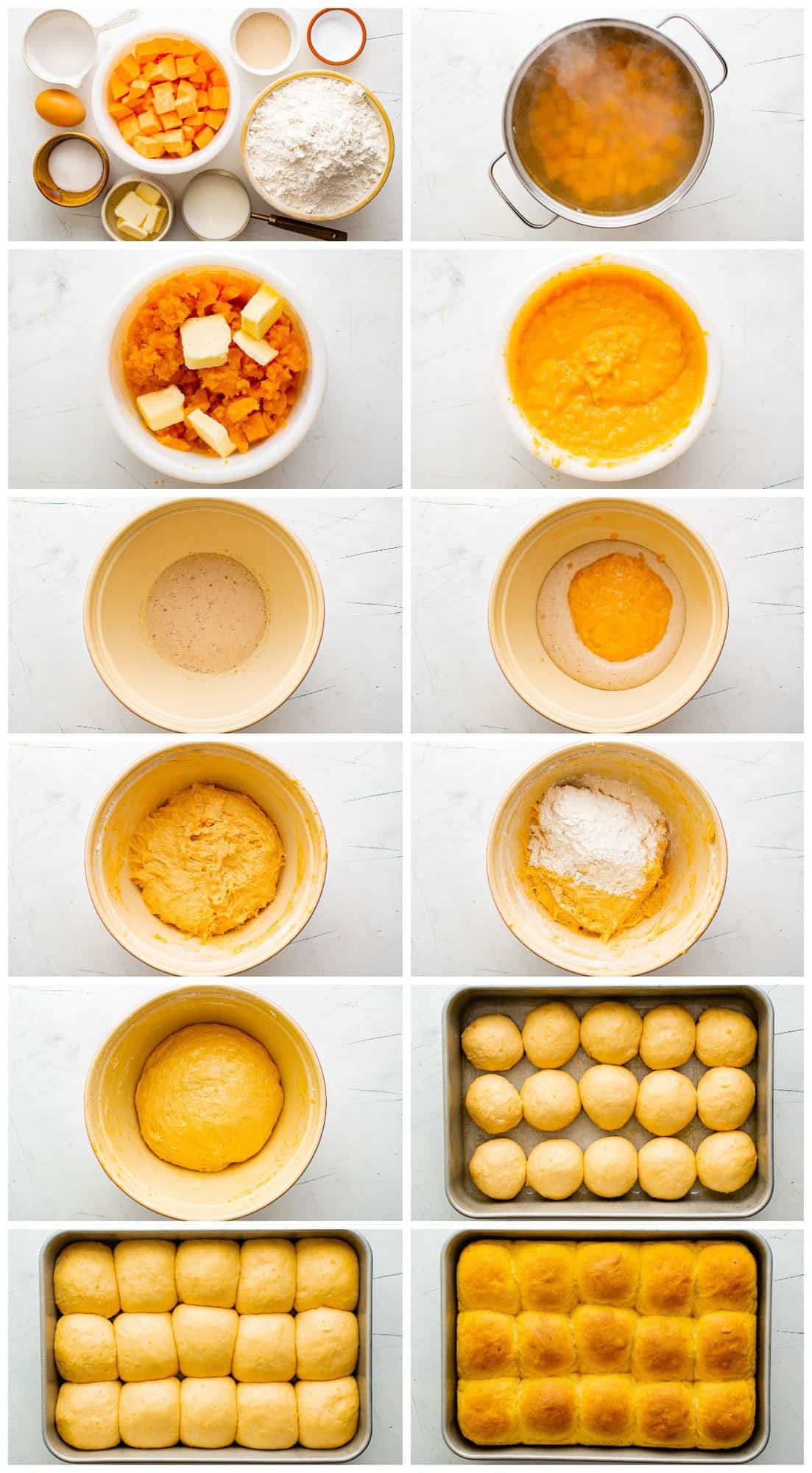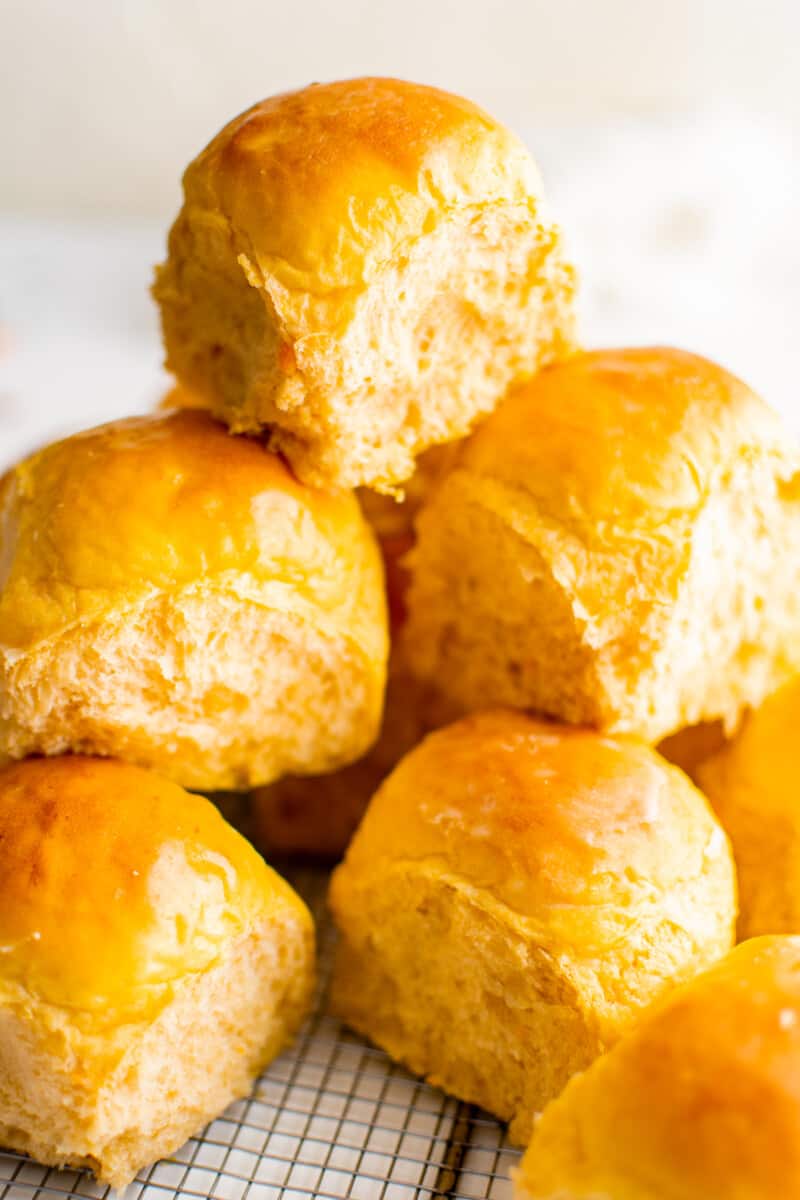 Ingredient Notes
Sweet Potatoes: You'll need 1-2 medium-sized sweet potatoes to get the 3 cups needed for the recipe. Peel, and dice or cube so that they're easy to boil and mash.
Yeast: This recipe uses active yeast, which means it needs to be activated before use. But don't worry, it's simple and the steps for that are included in the recipe card.
Flour: I recommend using bread flour for these sweet potato rolls. It creates the perfect texture!
Check the recipe card for the full ingredients list.
How to Make Sweet Potato Rolls
You can jump to the recipe card for full ingredients & instructions!
Boil and mash sweet potatoes.
Activate yeast, then stir it into the sweet potato mixture, along with the bread flour.
Place dough on a floured surface, and knead just until it fully comes together.
Put the dough back in the bowl, cover with a towel, and let it rise.
Form dough into individual rolls, and place in a baking pan. Cover and let them rise further.
Bake sweet potato rolls 20-25 minutes at 375F.
Let the rolls cool slightly, and brush with melted butter. Then serve warm!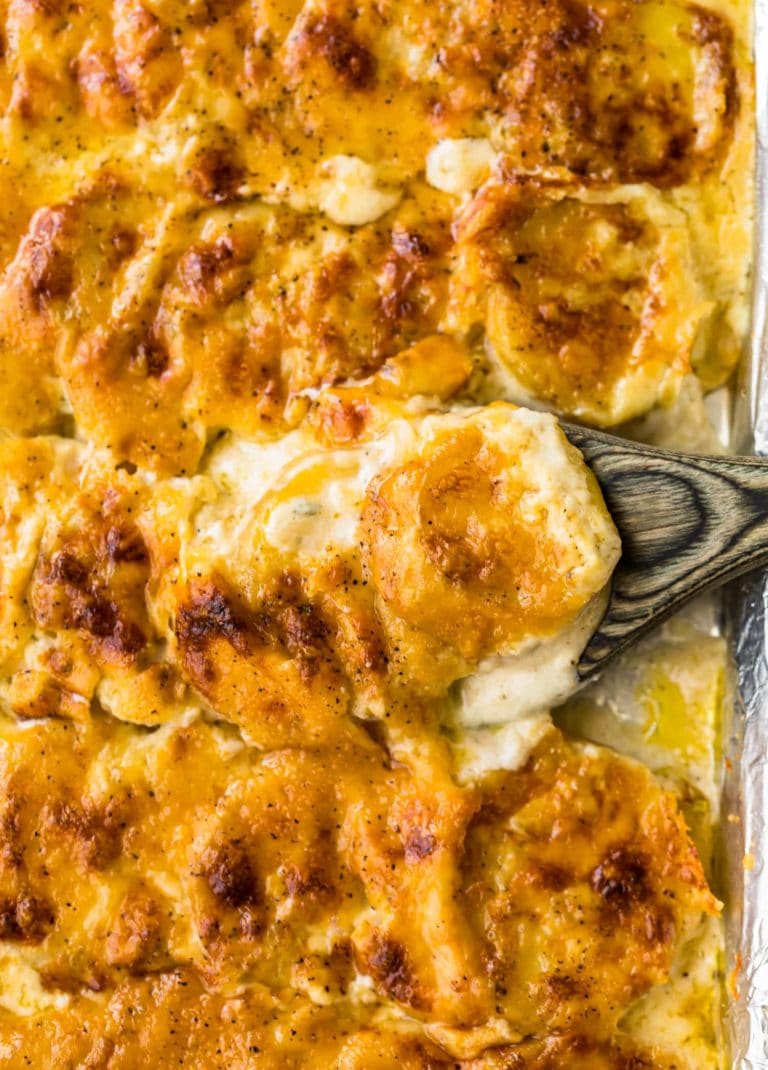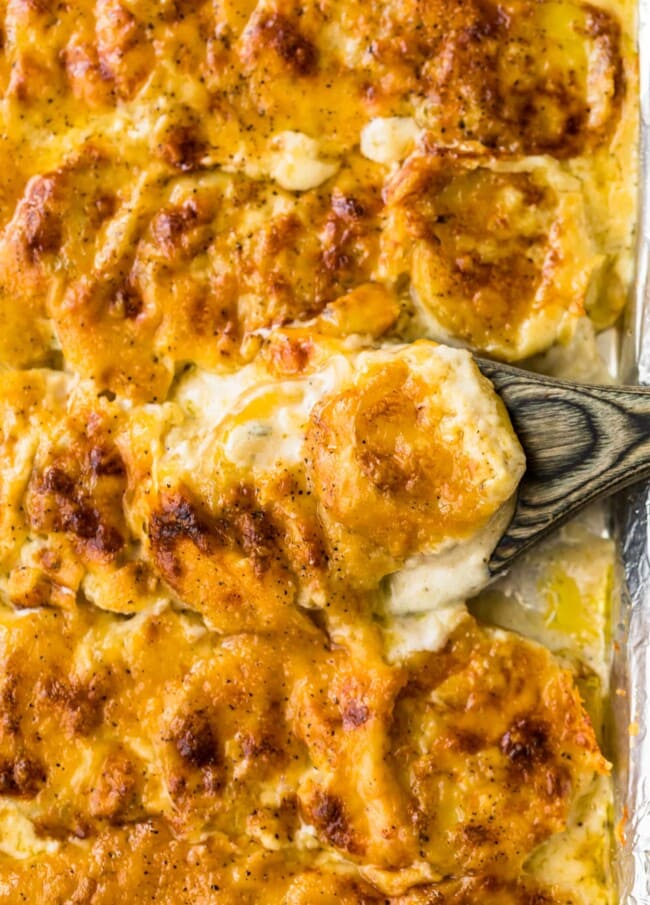 All the Holiday Sides
60+ Holiday Side Dish Recipes
This holiday season be sure to check out our sides guide for all the recipes plus tips and tricks for entertaining.
See Sides Guide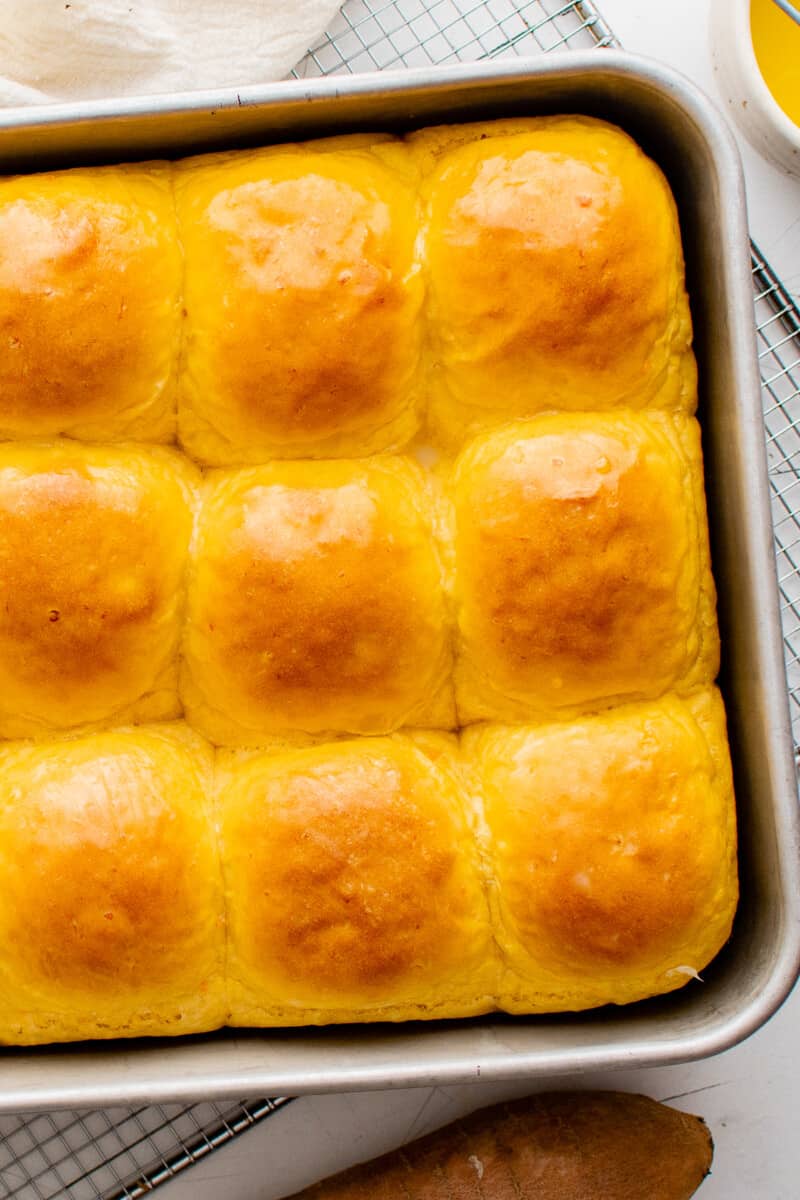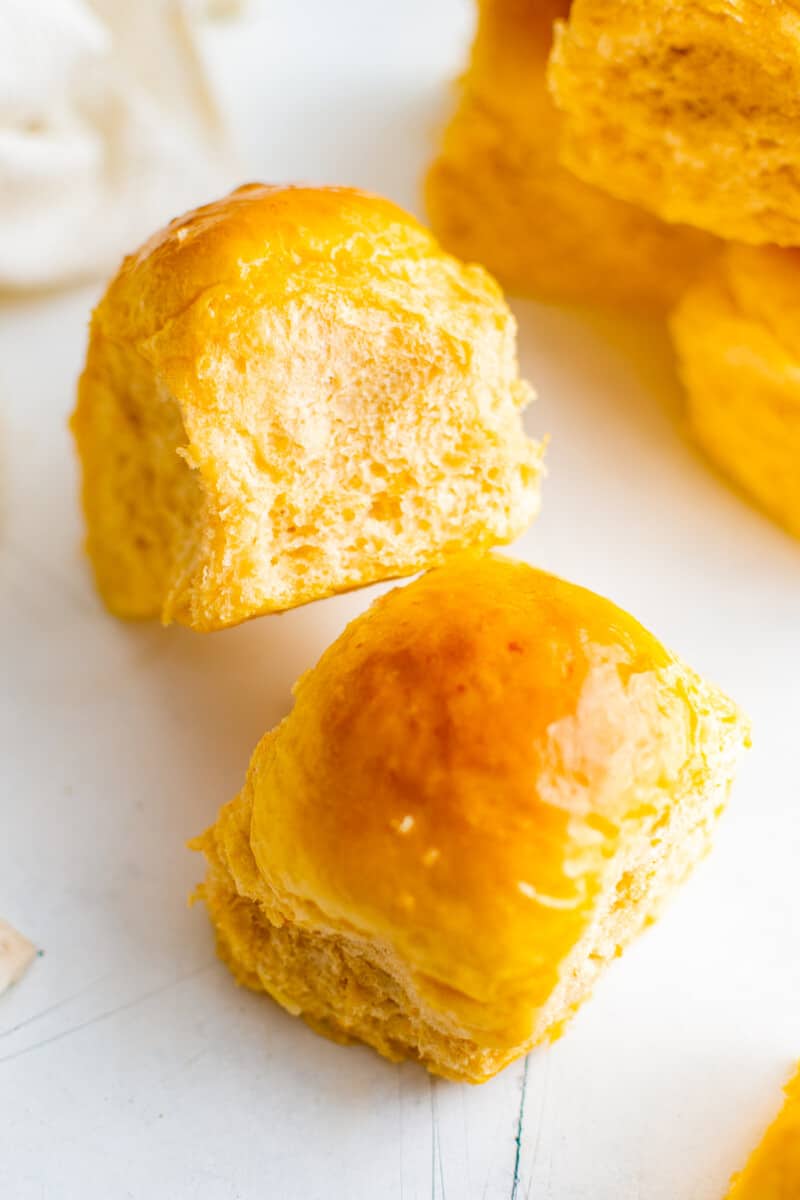 Can I use instant yeast instead of active yeast?
I recommend sticking to the active dry yeast for best results. But if you are using instant yeast, skip the activation step (step 4 in the recipe card). Just mix in the instant yeast as is in step 5, along with the water and sugar from step 4.
Can I use all-purpose flour instead of bread flour?
I highly recommend using bread flour. However, you can simply substitute the same amount of all-purpose flour if you need to. It will affect the texture slightly, but it shouldn't cause any baking issues.
Why are my rolls chewy?
Too much flour and overmixing/kneading can lead to tough bread rolls. Knead just until the dough comes together, and only add flour while kneading if necessary.
Do these dinner rolls taste like sweet potato?
The sweet potato adds just a hint of sweetness, but it's not overwhelming.
Sweet potato just screams FALL, so I love making these dinner rolls for Thanksgiving. Add some of these other side dishes to the table with a roast turkey, and you'll have the perfect holiday meal.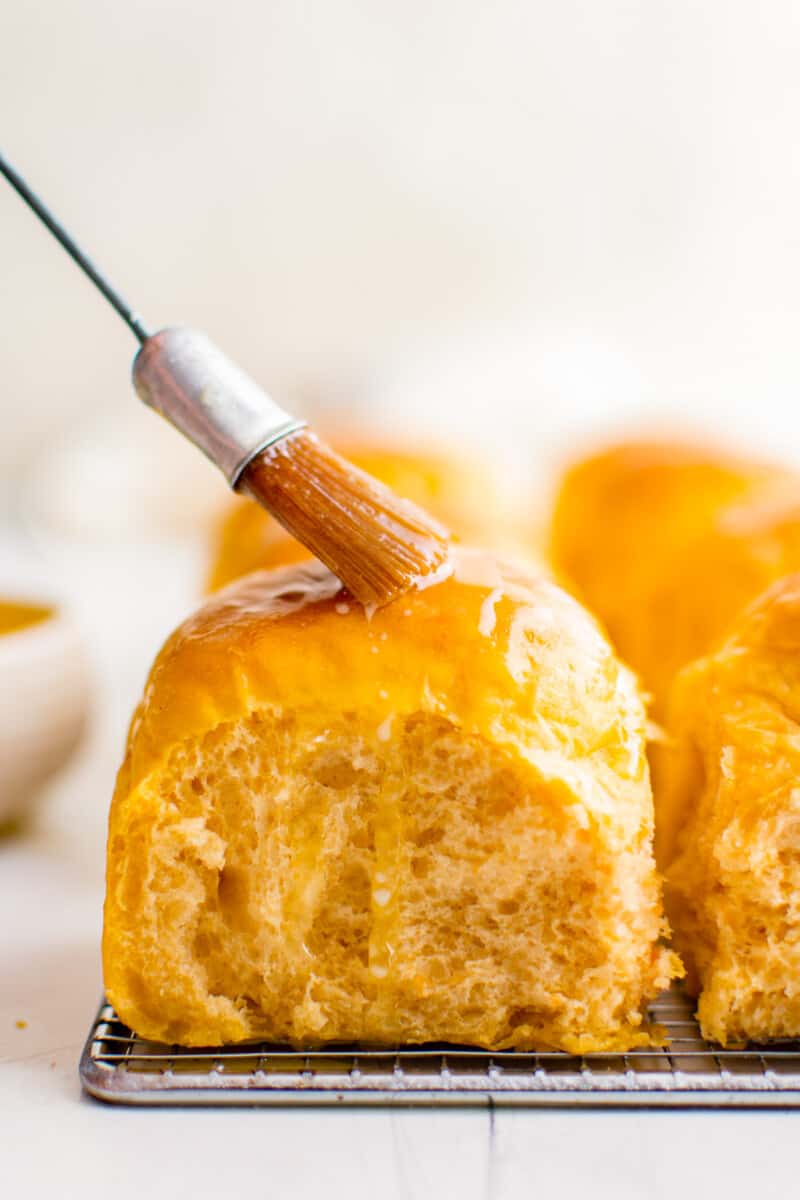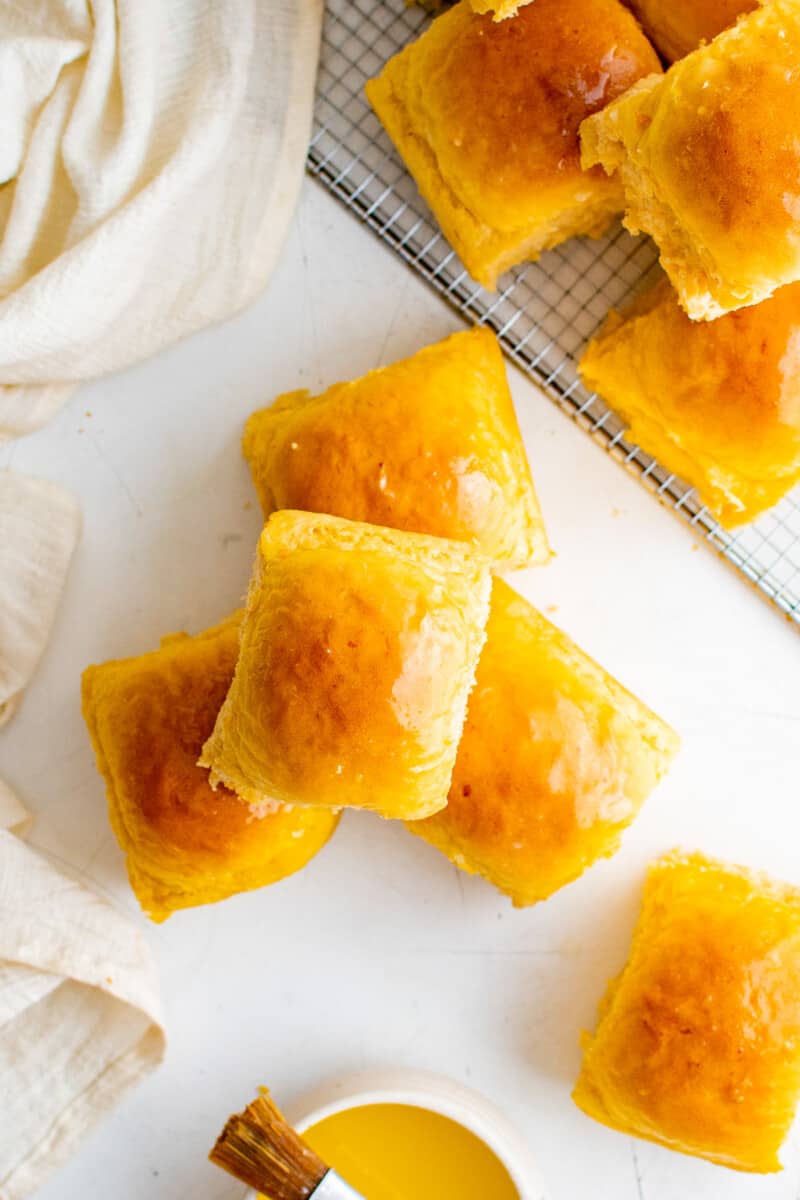 Tips!
Boil potatoes just until they are soft enough to mash. This should only take about 10 minutes.
Since you are making bread from scratch, you will need to let the dough rest and rise multiple times. So plan ahead for your time in the kitchen.
Dough will need to rise in a warm spot.
Don't add too much flour while kneading. Only add flour if the dough is too sticky.
This recipe is enough for 16 rolls (3 ounces each).
The tops of the rolls should be golden brown when done.
Store sweet potato rolls in an airtight container at room temperature, up to 5 days.
Can I make sweet potato rolls ahead of time?
Making rolls from scratch requires a bit of time and planning, so you might want to prep or make these ahead of time (especially if you're making them for the holidays).
You can let the dough rest in the refrigerator overnight if needed. But you'll need to let it warm up and come to room temperature before continuing on with the recipe. So let it sit on the counter at least an hour before baking.
You can also bake the rolls the day before and just warm them up in the oven to serve.
Can I add fresh herbs to these rolls?
If you like, try mixing rosemary, sage, or thyme into the dough before baking. It will add a, herby taste to the sweet potato!
What toppings go well with sweet potato rolls?
You can add different ingredients to finish off these sweet potato dinner rolls. Add a dusting of cinnamon, some brown sugar for added sweetness, or mix in garlic to the melted butter before brushing it on top.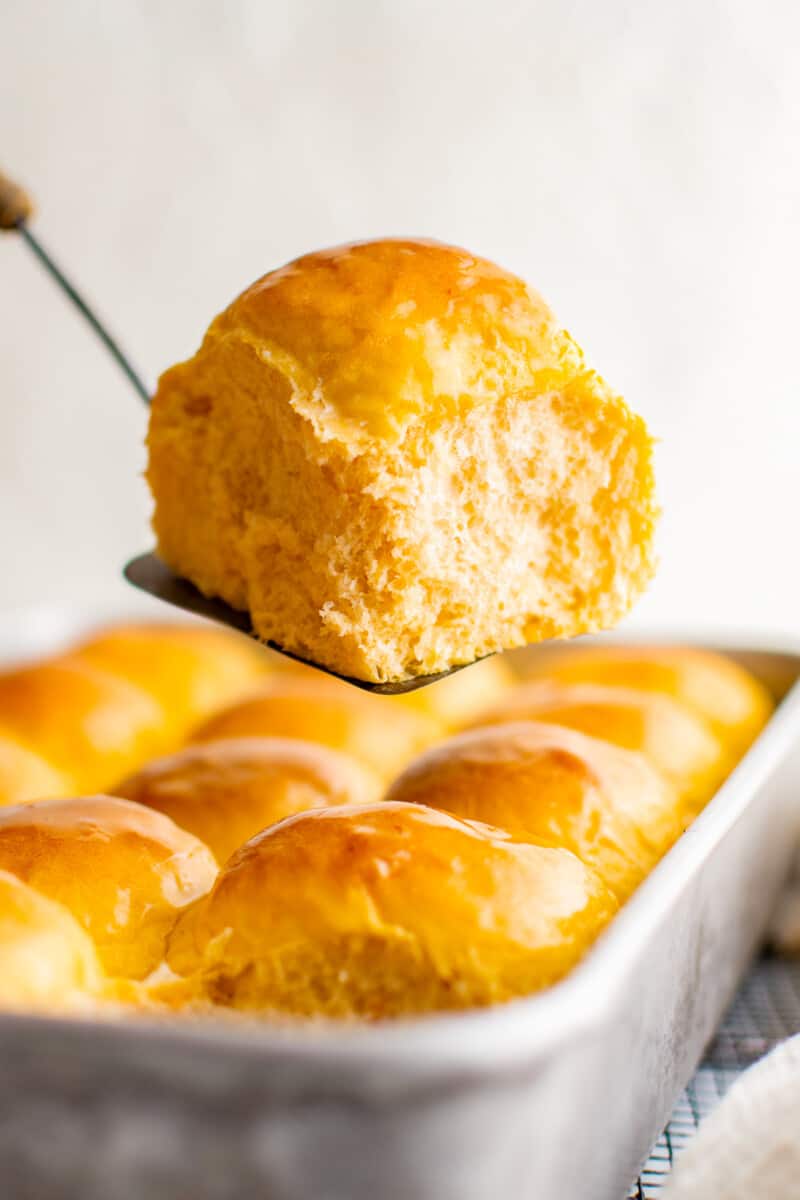 These sweet potato rolls will be a new favorite for every holiday, or any time you need a soft and fluffy dinner roll!
If you make this recipe be sure to upload a photo in the comment section below or leave a rating. Enjoy! You can also jump to recipe.