This easy Sweet Potato Cornbread recipe combines two of my fall favorites into one delicious bite. Adding sweet potatoes and warm spices to traditional cornbread gives you the most comforting bread to serve with cozy meals. And don't worry, it's plenty moist while retaining that dense and crumbly texture we love!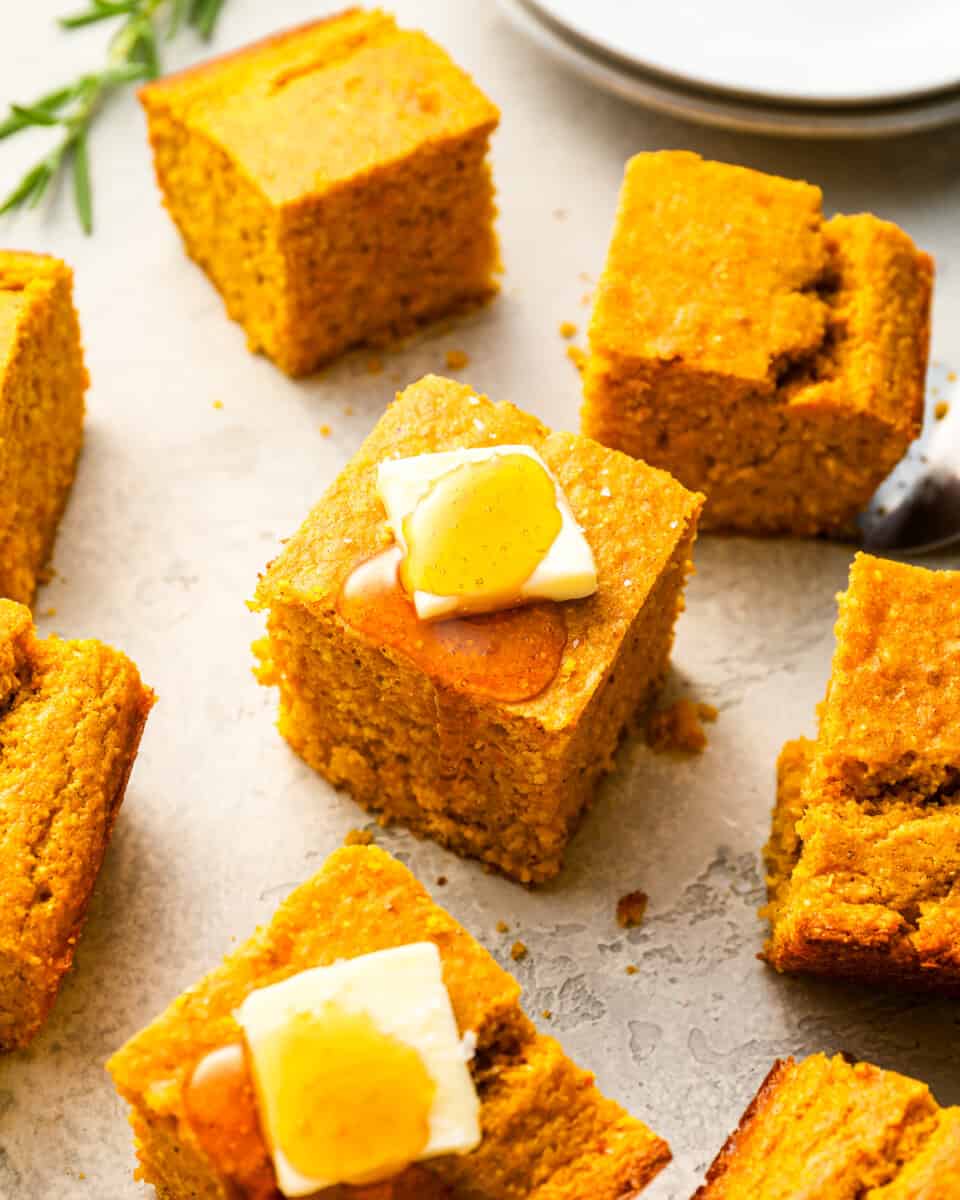 Why We Love This Sweet Potato Cornbread Recipe
We love making this fun spin on cornbread with adding the depth of flavor of sweet potatoes. Still classic, but elevated.
Unique. Sweet potatoes add natural color, sweetness, and a rich, earthy flavor to classic cornbread.
Flavorful. Cinnamon and nutmeg add warmth and depth of flavor to the cornbread that complements the sweet potatoes.
Moist. Milk and sour cream add so much moisture to this cornbread.
Variations on Homemade Sweet Potato Cornbread
This sweet potato cornbread is already such a delicious variation on a classic. But you can take it up a notch by adding chopped nuts, fresh herbs, dried fruits, crumbled bacon, chives, or shredded cheese!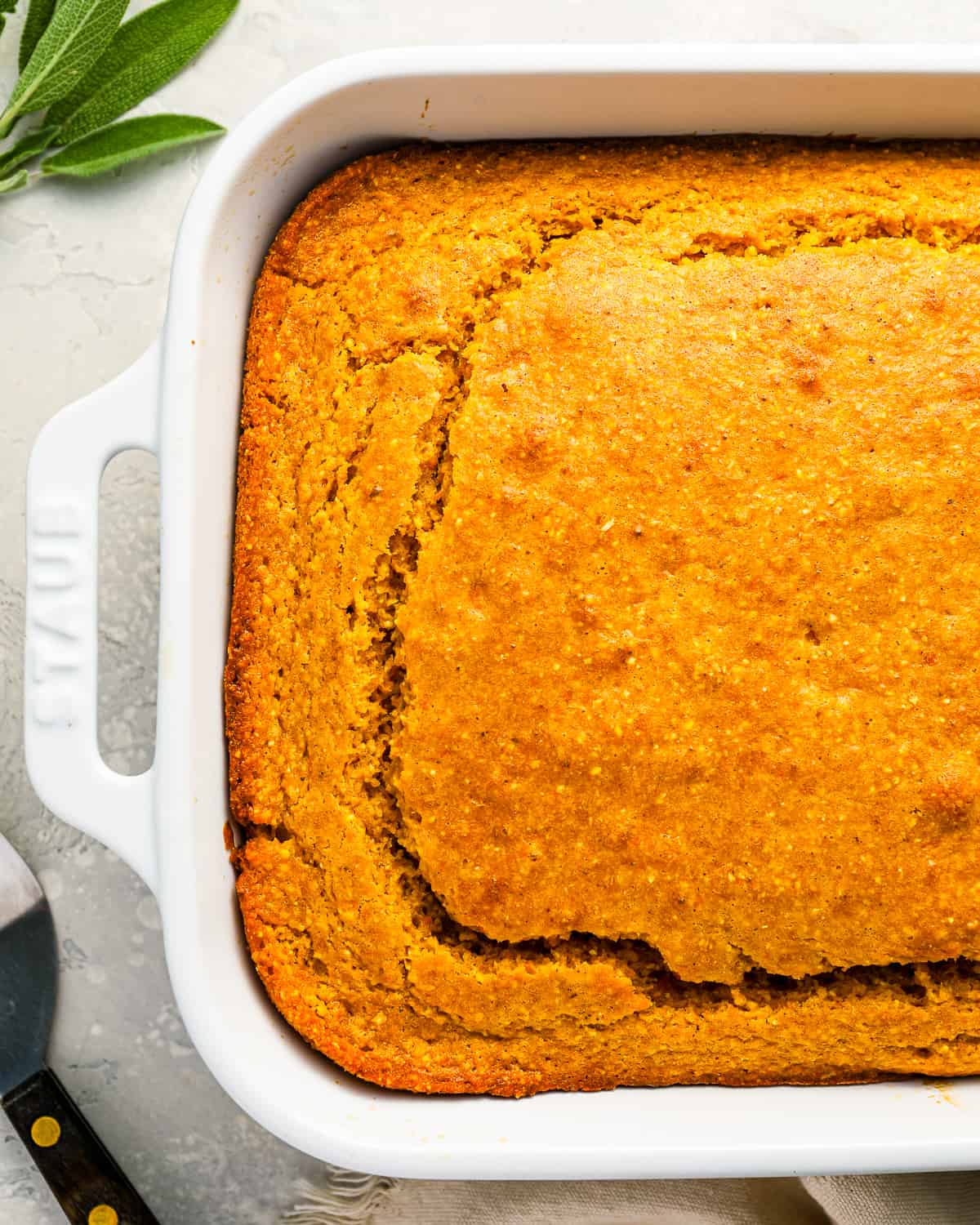 How to Store
Store leftover sweet potato cornbread tightly covered with aluminum foil at room temperature for up to 3 days or in the refrigerator for up to 5 days. Enjoy at room temperature or slightly warmed in the microwave.
How to Freeze
Freeze cornbread whole or cut into individual pieces tightly wrapped in 2 layers of plastic wrap and 1 layer of aluminum foil for up to 3 months. Let thaw overnight in the refrigerator before enjoying.
Serving Suggestions
Serve this homemade sweet potato cornbread slathered in honey butter alongside your Thanksgiving turkey or Easter ham. It's also great with BBQ grilled chicken or crockpot pulled pork.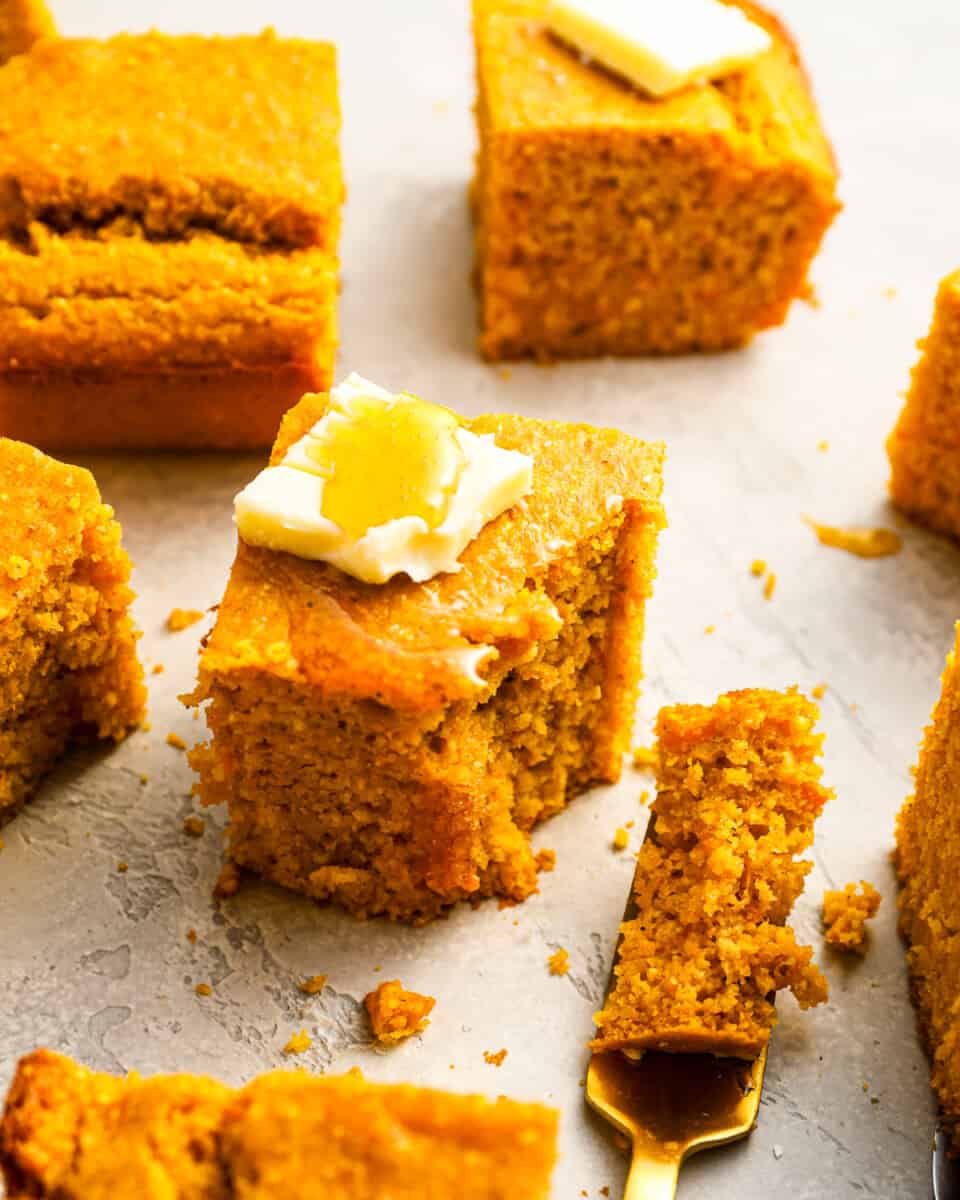 More Cornbread Recipes To Try
How to Make Sweet Potato Cornbread Step by Step
Cook the Potatoes: Place 1 inch of water in a large pot and fit it with a steamer basket. Add in 2 medium peeled and chopped red garnet sweet potatoes, cover, and bring to a boil. Reduce to a low boil and cook until the sweet potatoes are easily pierced with a fork, about 10-15 minutes.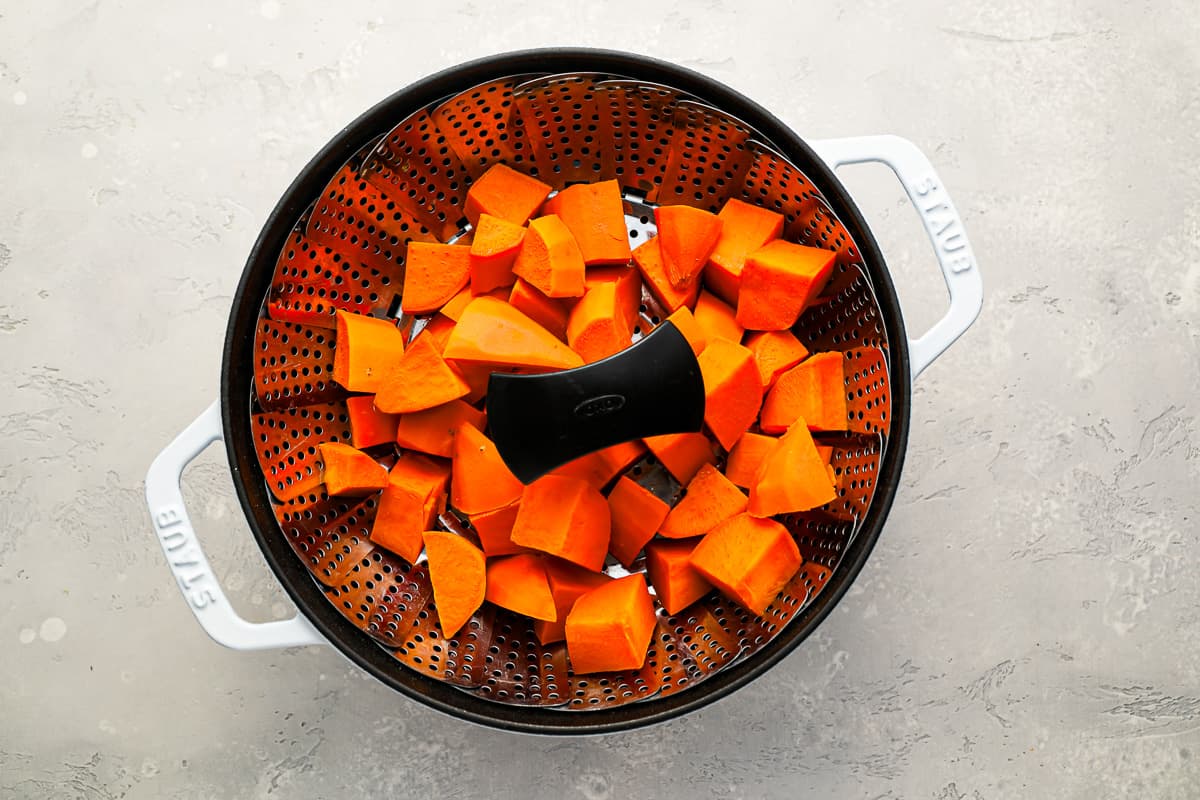 Puree the Potatoes: Transfer the sweet potatoes to a food processor and process until smooth. Measure out 1 cup. Save the rest for another use.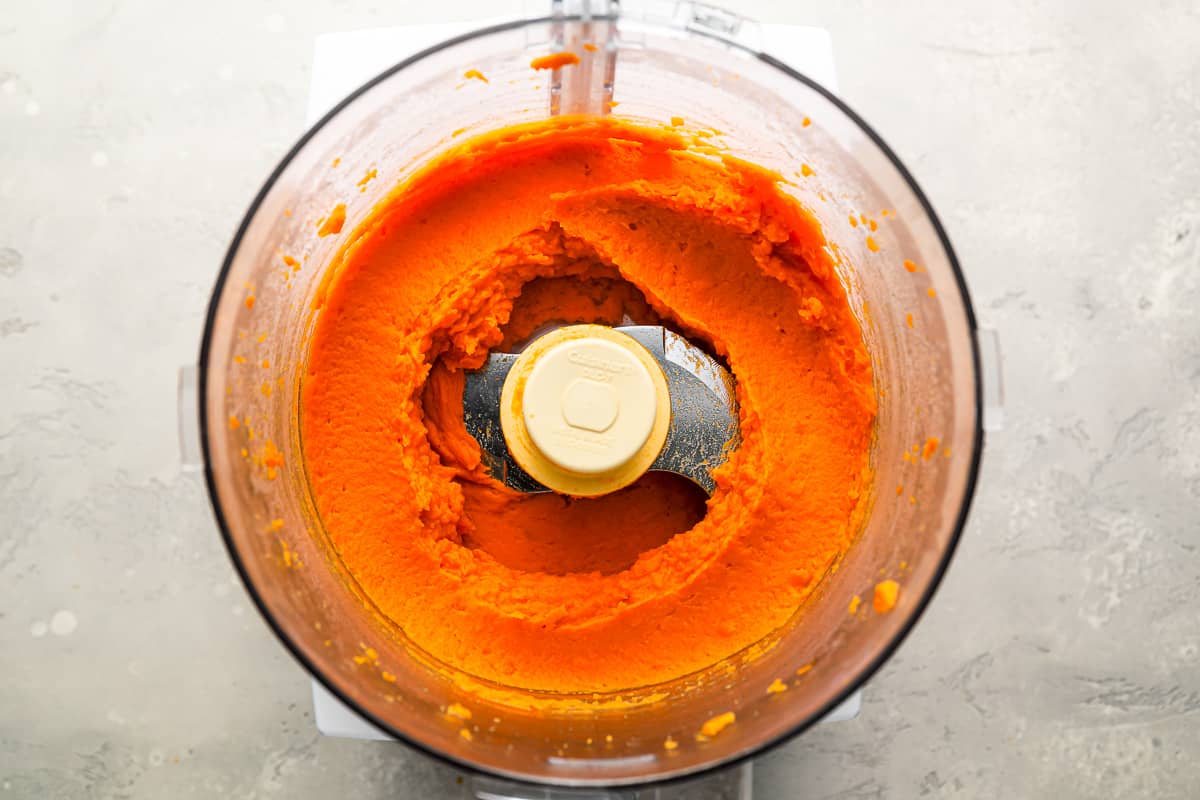 Whisk the Dry: Preheat your oven to 375°F, and spray an 11×7-inch baking pan with oil. In a large bowl, whisk 2 cups of fine yellow cornmeal, 1 cup of all-purpose flour, 1 tablespoon of baking powder, 1 teaspoon of baking soda, 1 teaspoon of kosher salt, ½ teaspoon of ground cinnamon, and ½ teaspoon of ground nutmeg together.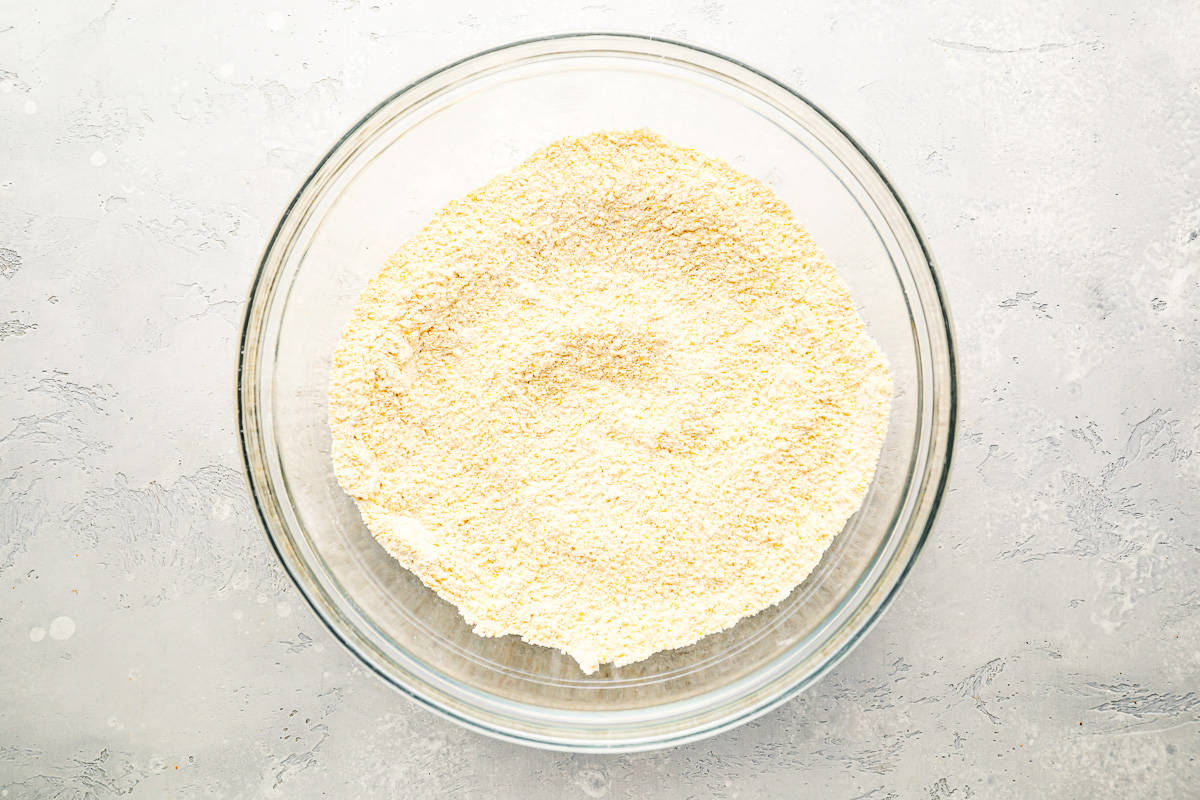 Mix the Wet: In a separate medium bowl, mix the pureed sweet potato, ¼ cup of granulated sugar, ¼ cup of light brown sugar, 1 cup of milk, ½ cup of sour cream, 4 large eggs, and ½ cup of unsalted butter together.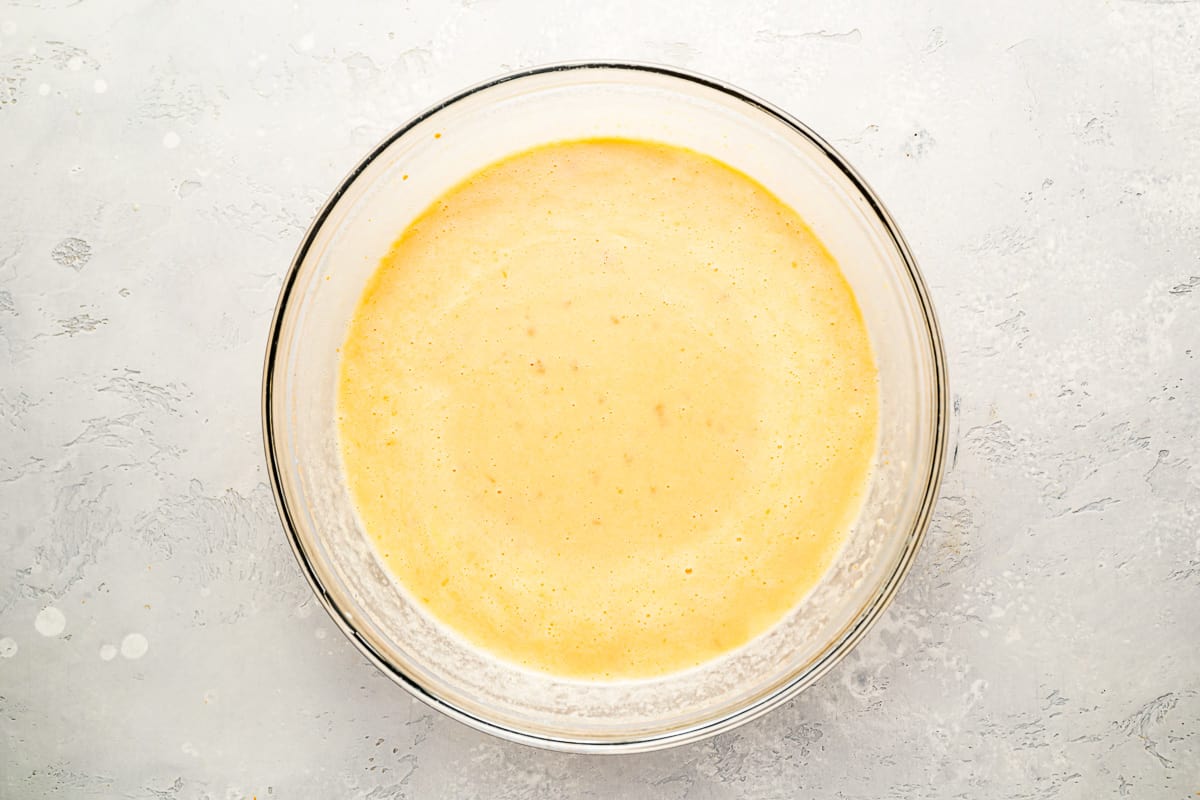 Stir Together: Pour the wet ingredients into the dry and stir to combine.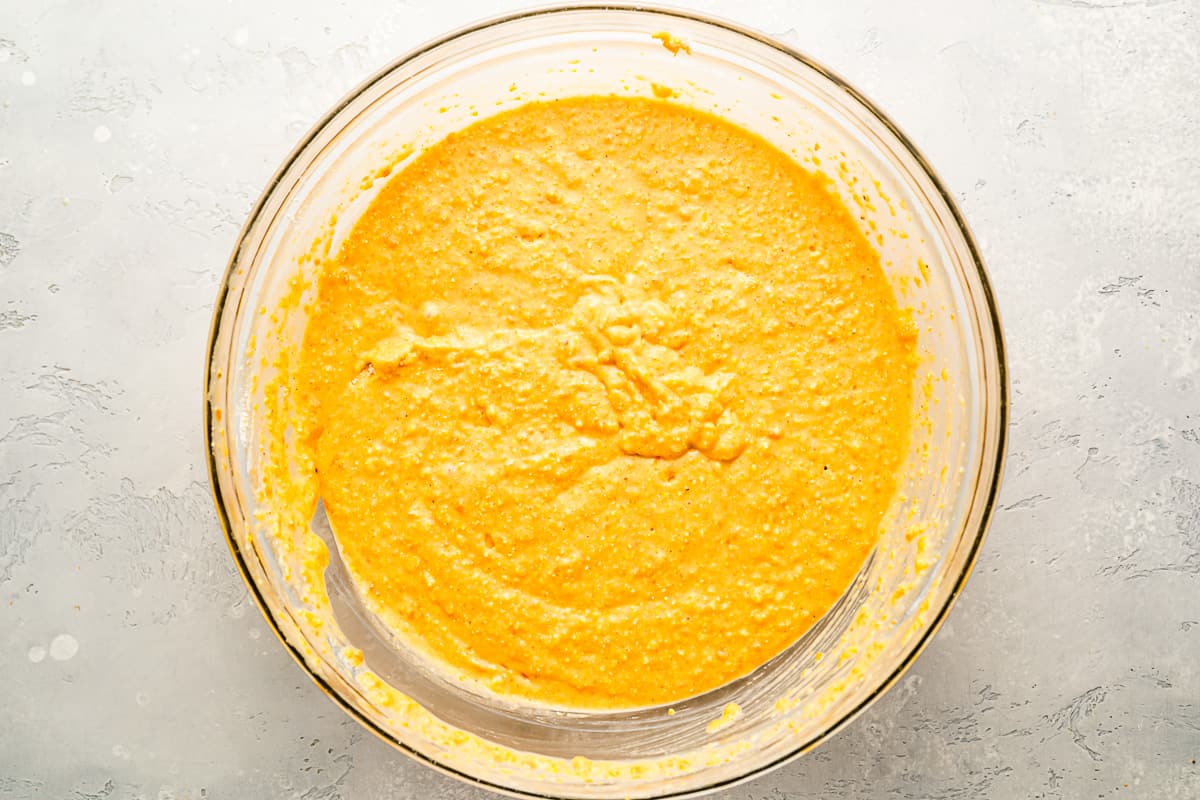 Bake the Bread: Pour the batter into the prepared baking pan and bake for 35-45 minutes. Let cool for 10 minutes before serving warm.