Chocolate, peanuts, caramel, and cream! My VERY favorite ice cream bar in martini form! This Snickers Martini recipe is easy to make, creamy and indulgent…what could be better?
Ice Cream Martini Recipe
Stop the presses…July is ICE CREAM MONTH!!!! All this hot weather needs a friend, and ice cream is that friend! I can never get enough ice cream, so July is my favorite.
Okay, you're confused. This is a martini post. I KNOW, I know. That's because SNICKERS® Ice Cream Bars are my favorite way to eat ice cream…so much so that I want to recreate the flavors in cocktail form!
Snickers Ice Cream Bars contain all of the best flavors: peanuts, caramel, vanilla, and of COURSE chocolate. Lucky for us, those flavors are easily made into martini form. This combo could be dangerous. It's just too good!
Be sure to try my Gingerbread Martini and Tiramisu Martini too!
Why you will love this recipe!
Easy to make: It takes no more than 15 minutes to make these cocktails with just a short ingredients list.
So creamy: Made with milk, creamer and ice cream, these drinks are the best kind of indulgent.
Perfect for the summer: This is one delicious way to cool down in the heat of summer!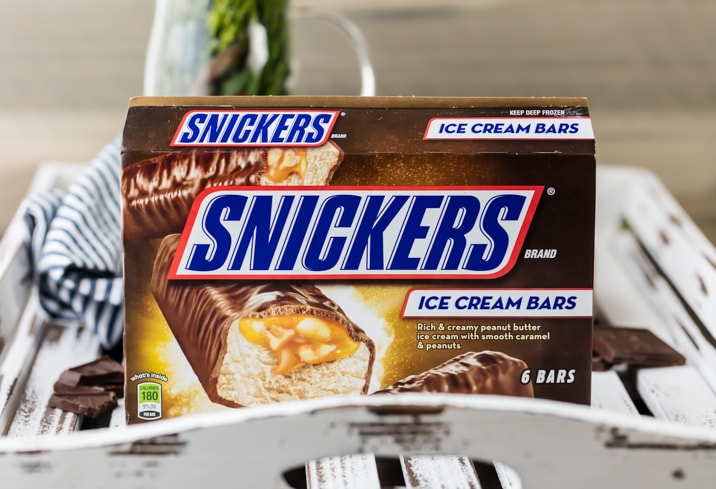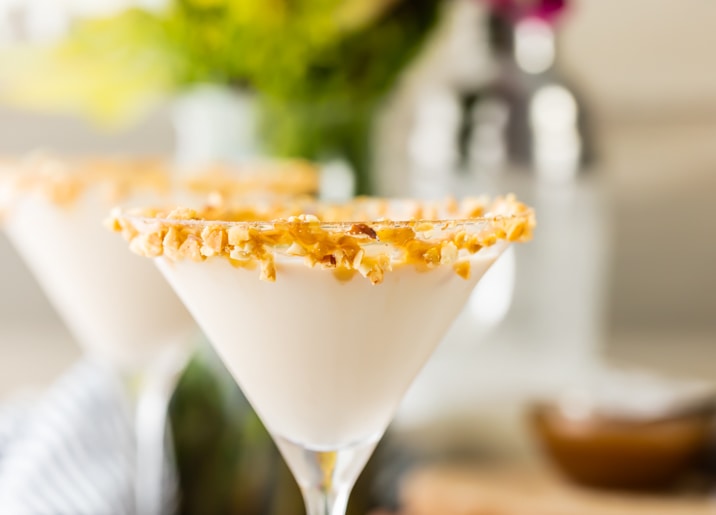 How to make a snickers martini
Be sure to scroll down for the full recipe!
Rim the glass with caramel and chopped peanuts. Chill to set.
Shake together the cocktail ingredients.
Pour and enjoy!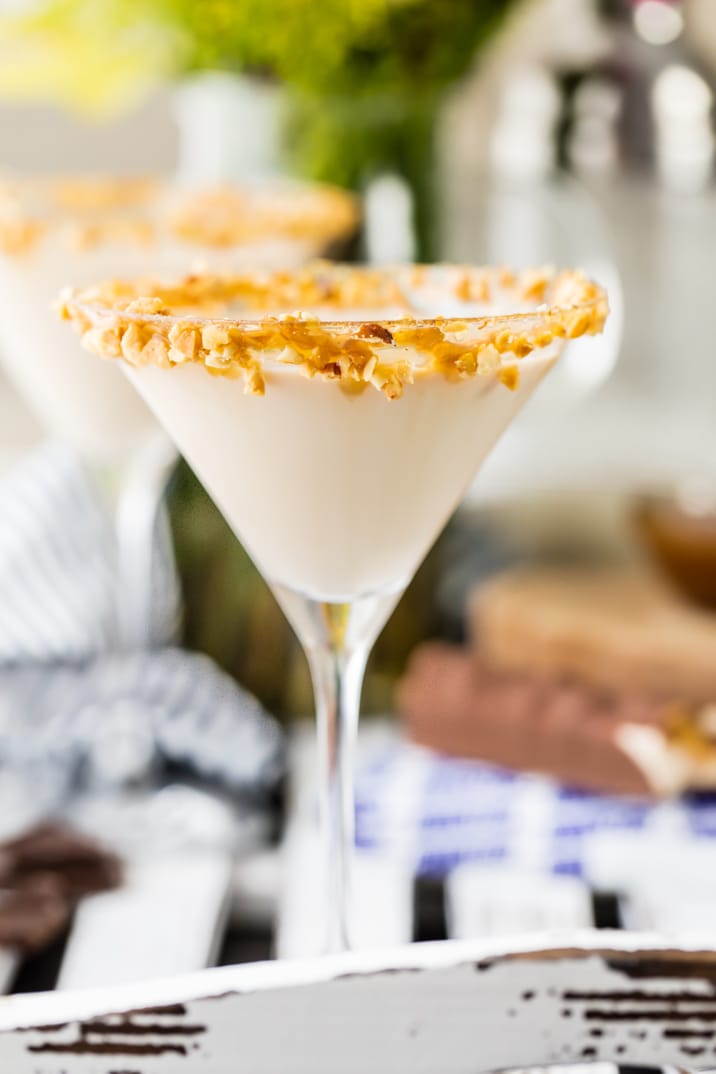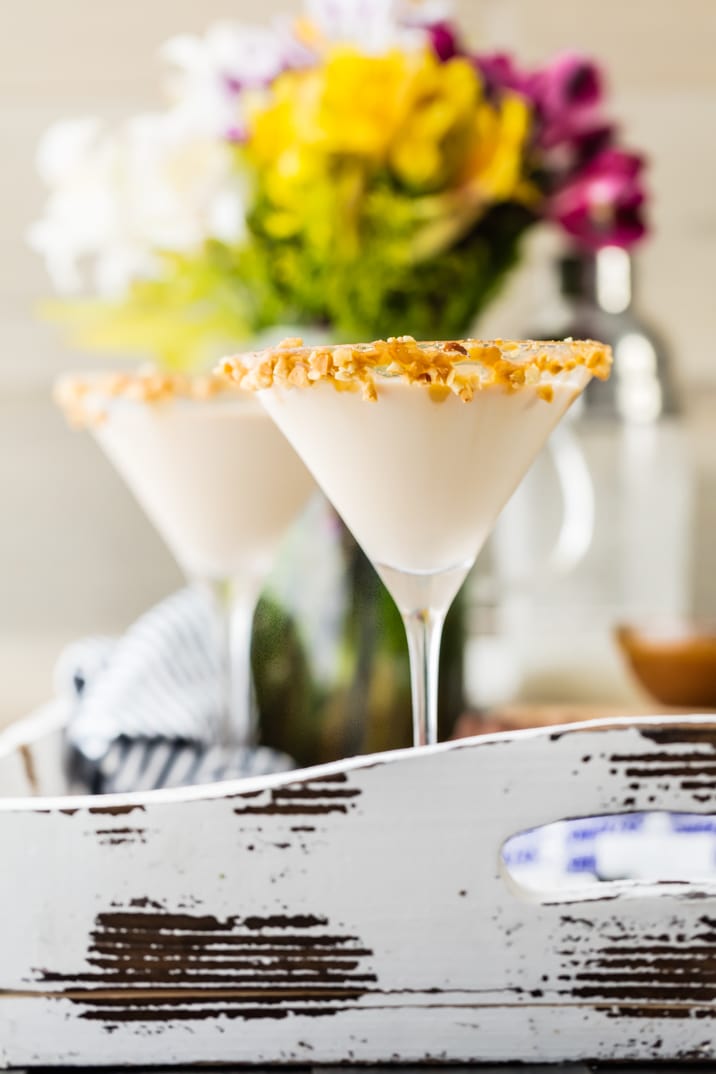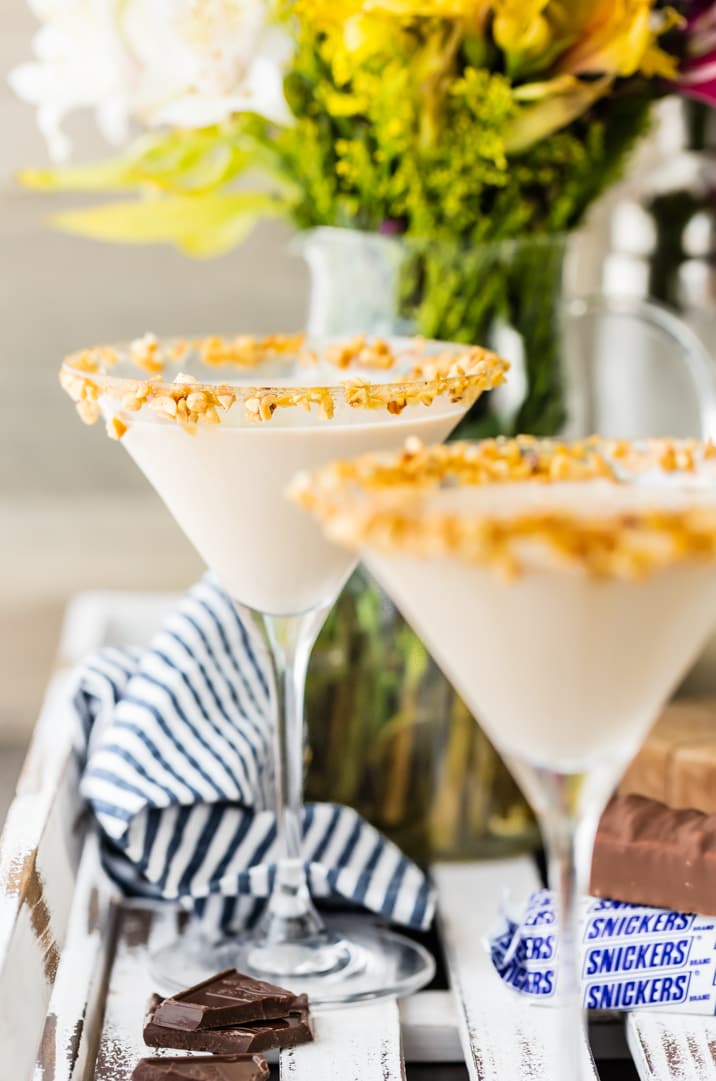 Shake don't stir
When it comes to martinis, they should be stirred rather than shaken, but this Snickers martini does need to be shaken. That's because we use milk and creamer alongside the alcohol, so it needs to be smashed together to blend well. A straight martini should always be stirred.
Can you make it ahead of time?
These are best served as soon as they are shaken and poured, but if you are planning to serve a few, you can totally rim the glasses and keep them chilled ahead of time.
How to garnish
The caramel and peanut rim is a must for this cocktail, visually it's so appealing and you get a great nutty hint when you take a sip. I also like to add a little caramel ice cream just before serving for an extra treat!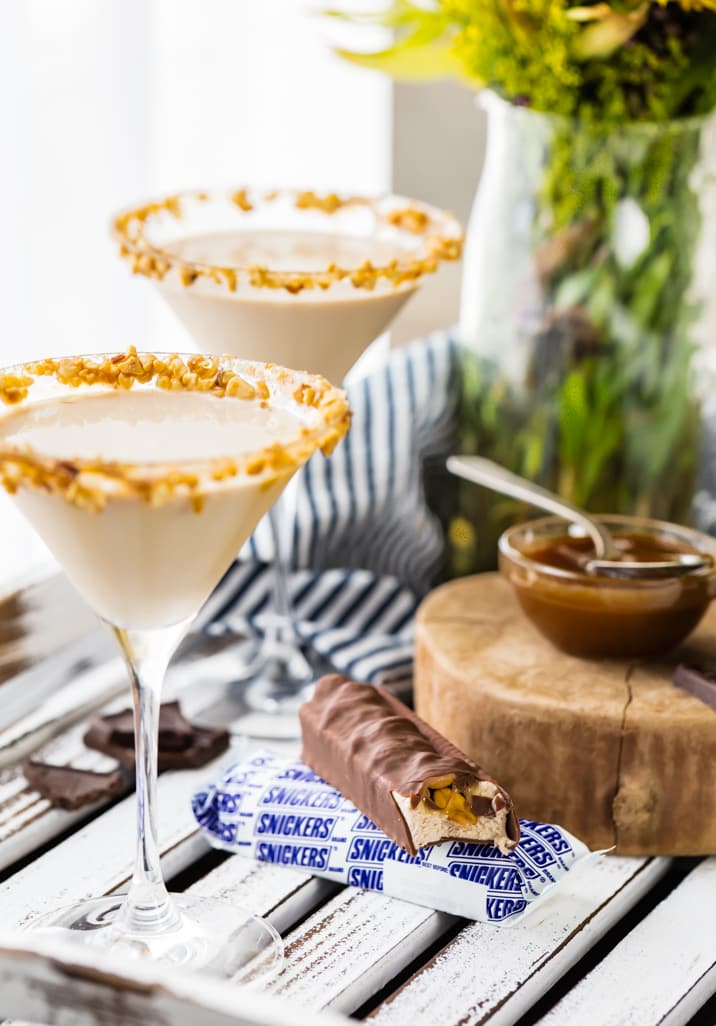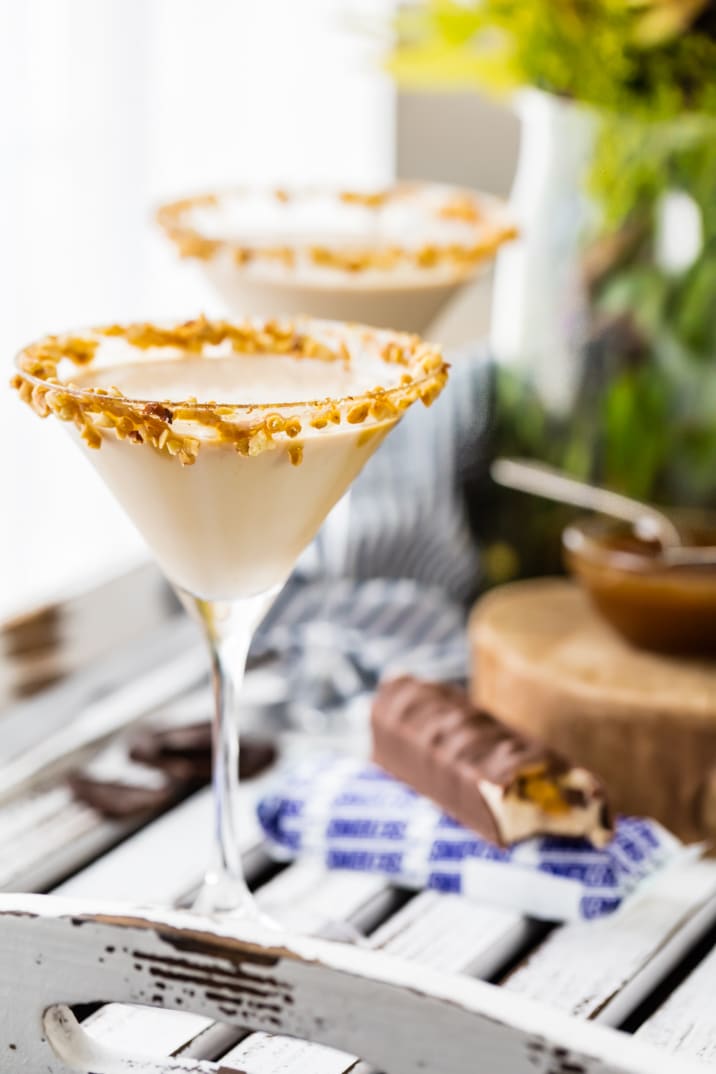 Recipe Notes and Tips
I use a lower fat milk, 1 or 2%, but you can use a fuller fat milk if you prefer.
If you don't have a shaker, you can add the liquids to a sealable mason jar and use that to shake.
Allow the rimmed glasses to set in the fridge for 10 minutes to stop the caramel sauce from running down the glass.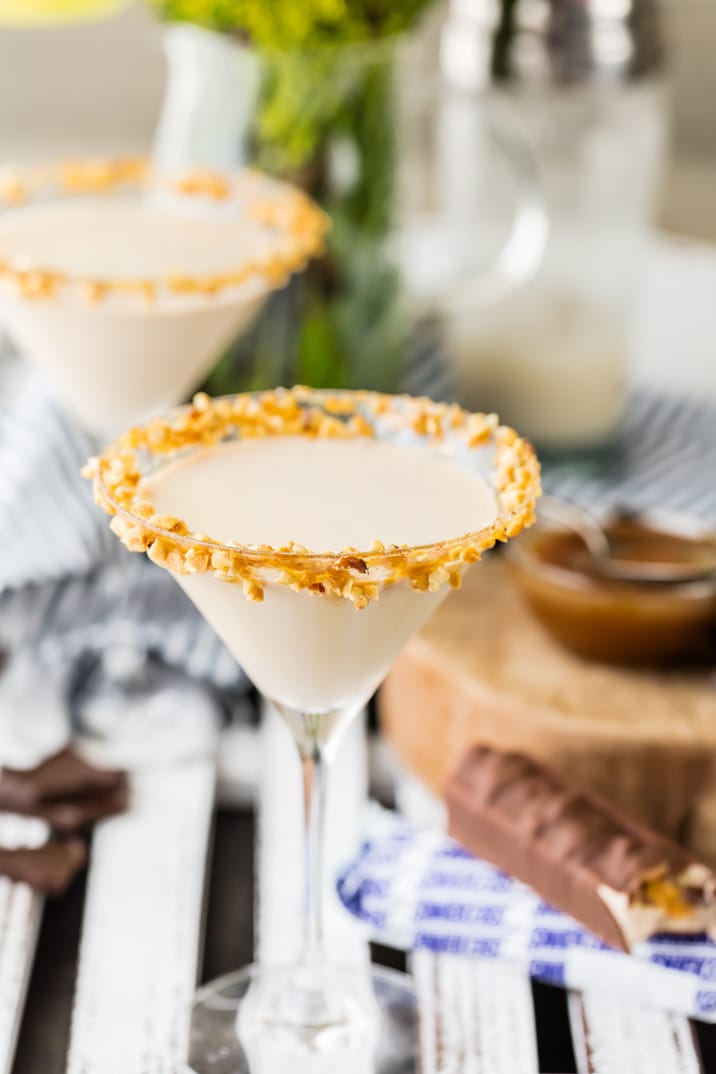 I can't think of a better way to celebrate Ice Cream Month than sipping on a Snickers Martini, this might just make me forget how much I hate the heat!
More Cocktail Recipes