Adult Dark Cherry Cream Soda is such a fun and delicious cocktail. Lightened up soda mixed with juice makes this tasty cocktail an instant favorite! Adult Dark Cherry Cream Soda…MMM!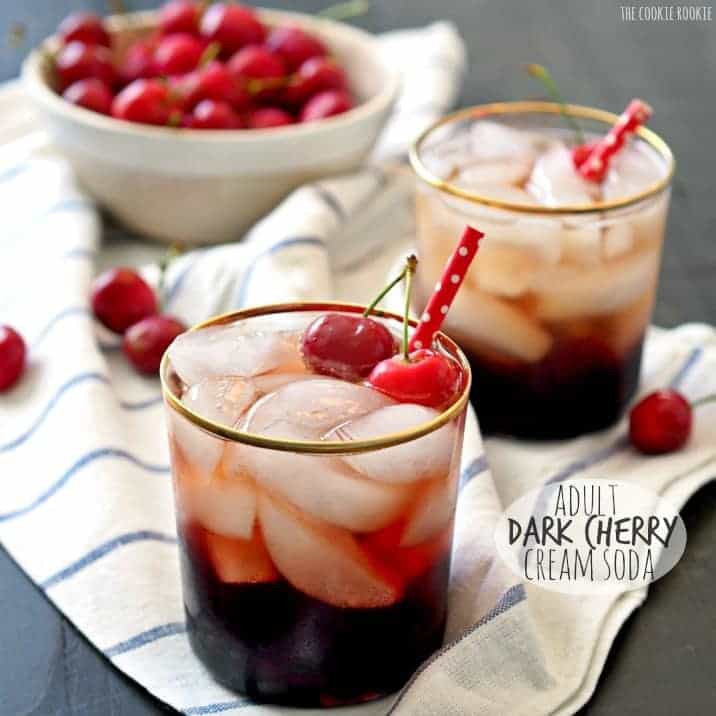 The holidays have me getting so sentimental. It's been a crazy and wonderful year, and it gets me all happy teary emotional when I think about it. We are in year two of our marriage, we have two adorable and super weird fur babies, and this blog has become my passion. It felt like overnight, but it has been a lot of really fun hard work, that has helped me make new friends, allowed me to get creative, and taught me so much. I feel like this year and all of it's great changes deserve a cheers. Cheers, 2014.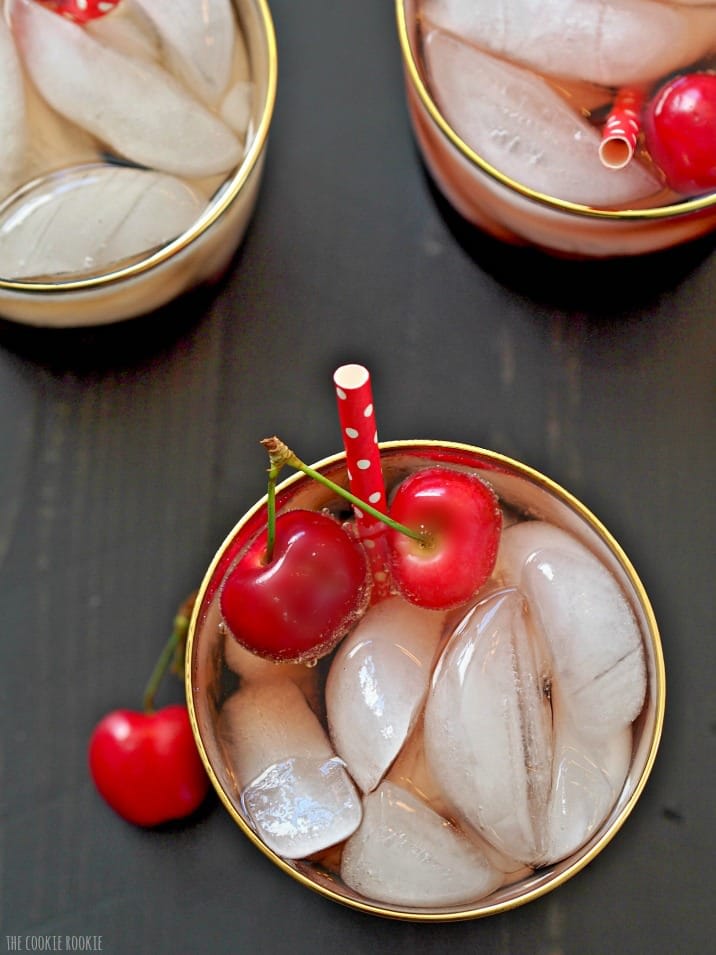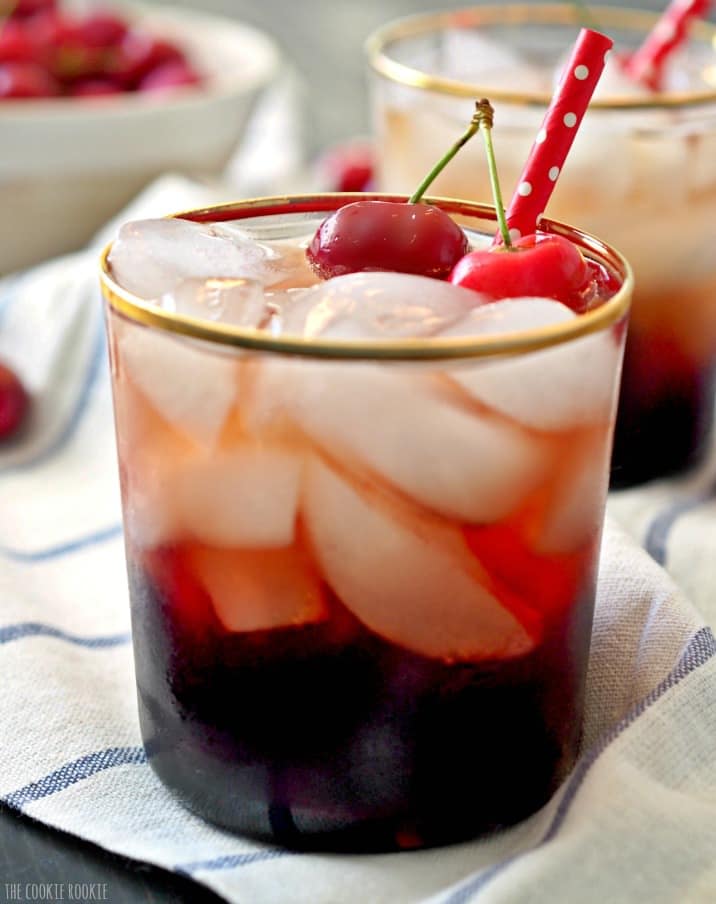 This little Adult Dark Cherry Cream Soda is the perfect way to cheers to our great year of firsts.
Cheers to our first (and only) wedding :), first new home, first time cooking with Brussels Sprouts, you get the idea. It's been a fun ride, and I can't wait to see where it takes us next. For now, its taking me to Adult Dark Cherry Cream Soda land. And that's a good place to be.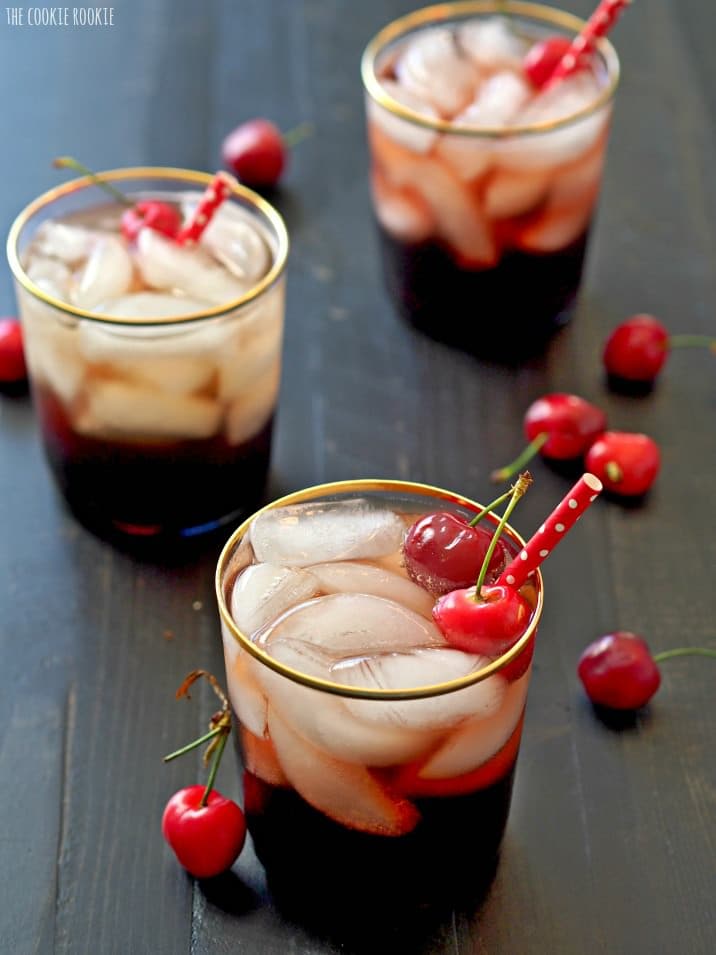 So even with all these sentimental and happy feelings about the past year…there's also some New Years Resolutions that we will be implementing ASAP. I don't know if I've mentioned this before…but we have a soda PROBLEM in our house. My husband is addicted to diet soda. Diet Mountain Dew to be exact. As far as addictions go, I know things could be worse, but I still hate how unhealthy they are for him.
I don't even want to mention how much he has consumed in a day! I came across Zevia while shopping at (my happy place) Whole Foods. It is dang hard to find healthier soda options folks, especially one that carries a Mountain Dew alternative. It was like the skies parted when I saw the Mountain Zevia Can. Zero Calories. Zero artificial sweetener (it's sweetened with steamed stevia leaves and monk fruit!). Say…what?! They have 15 flavors. I mean…all the flavors.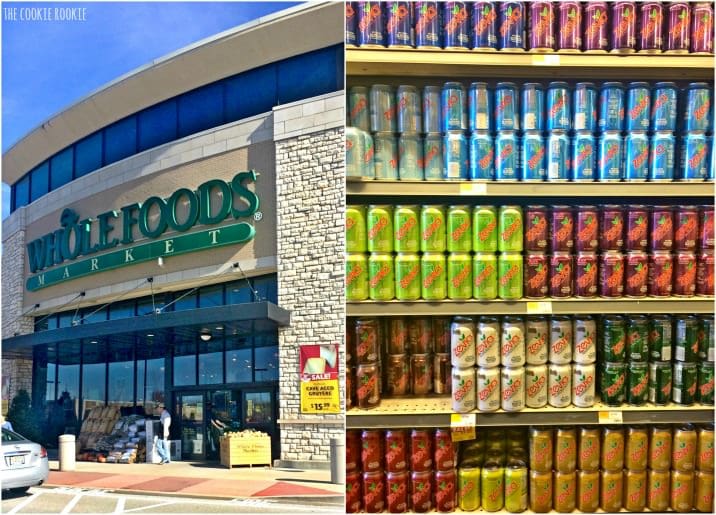 I knew I wanted to make a tasty adult beverage, and I had so many flavor options to choose from. Luckily Whole Foods also has a killer organic juice aisle…and dark cherry was calling my name. Dark Cherry and Zevia Cream Soda. Thirsty Thursday (or Thirsty Wednesday…) HEAVEN. I don't mind if I do.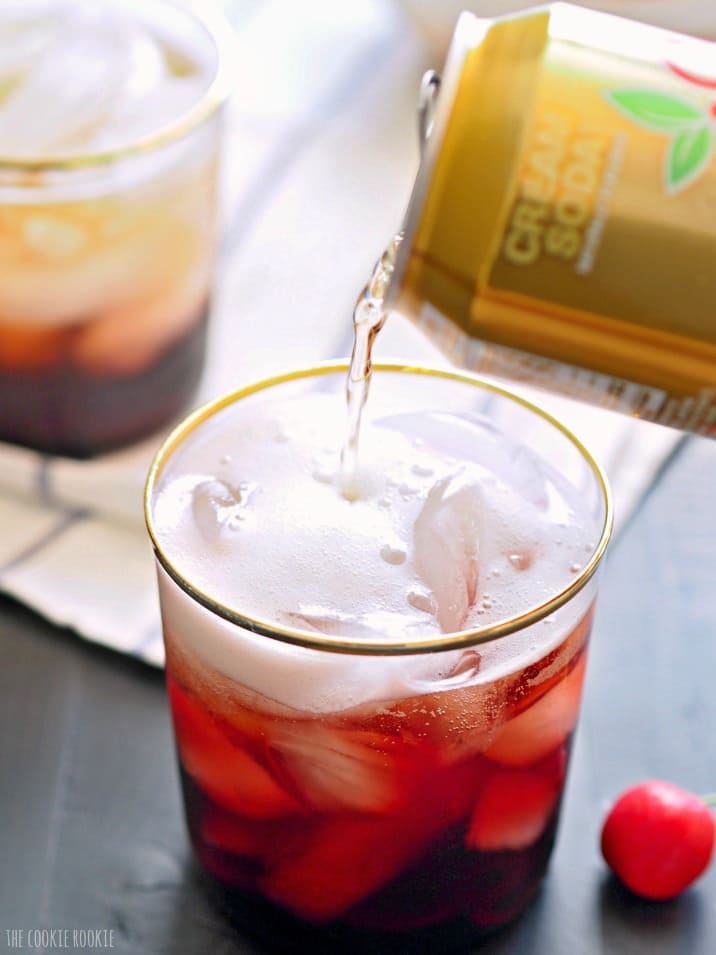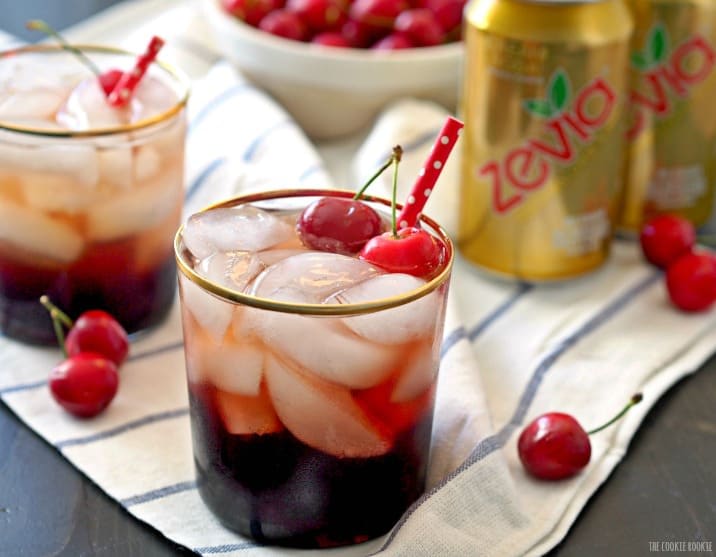 I have a feeling you're going to see me using this delish soda for mixers in many posts to come. Why not make simple smart choices that allow us to still enjoy our favorite recipes guilt free!? And you better believe my fridge is stocked with Mountain Zevia. Pat's been a happy and healthy camper! We are already kicking some butt on 2015 resolutions! Let's #CheersTo that too!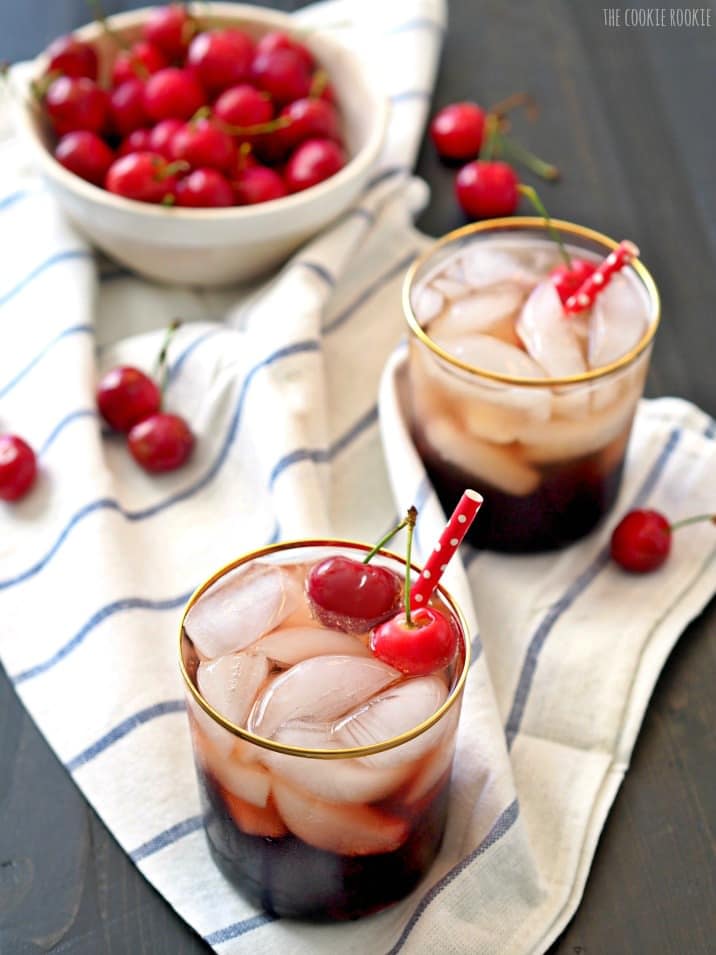 Bonus time…because that's what the holidays are all about!! Zevia is spreading the holiday cheer. Follow Zevia & share the little moments that mean the most on Instagram or Twitter. Let us know what your thankful for this holiday season using hashtag #CheersTo for a chance to win tons of prizes now through 12/31! Check out all the holiday sparkle (including your tagged tweets!!) in the #CheersTo gallery & follow along on their Instagram & Twitter feeds for the daily winners! Free stuff is my jam. Happy Holidays all!