Dark Cherry Cream Soda Cocktail is such a fun and delicious tipple. Lightened up soda mixed with juice makes this tasty cocktail an instant favorite! Adult Dark Cherry Cream Soda…MMM!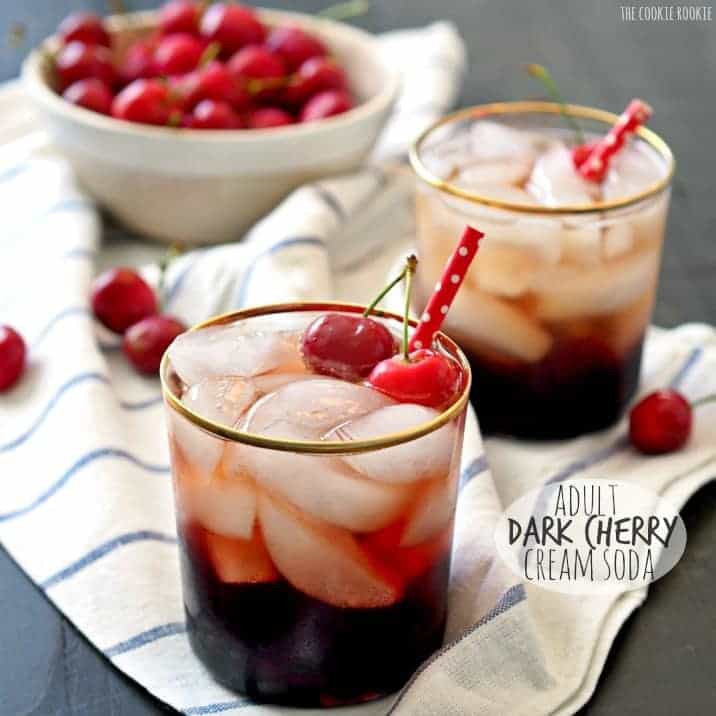 A Great New Year's Cocktail
A sparkling and sweet cream soda cocktail, that's perfect for the holidays! It's a breezy vodka drink that has a wonderful punch of cherries to it – you have to give it a try!
Cheers to our first (and only) wedding, first new home, first time cooking with Brussels Sprouts, you get the idea. It's been a fun ride this year, and I can't wait to see where it takes us next. For now, it's taking me to this Dark Cherry Cream Soda Cocktail. And that's a good place to be. It's light and gorgeous, perfect for celebrations!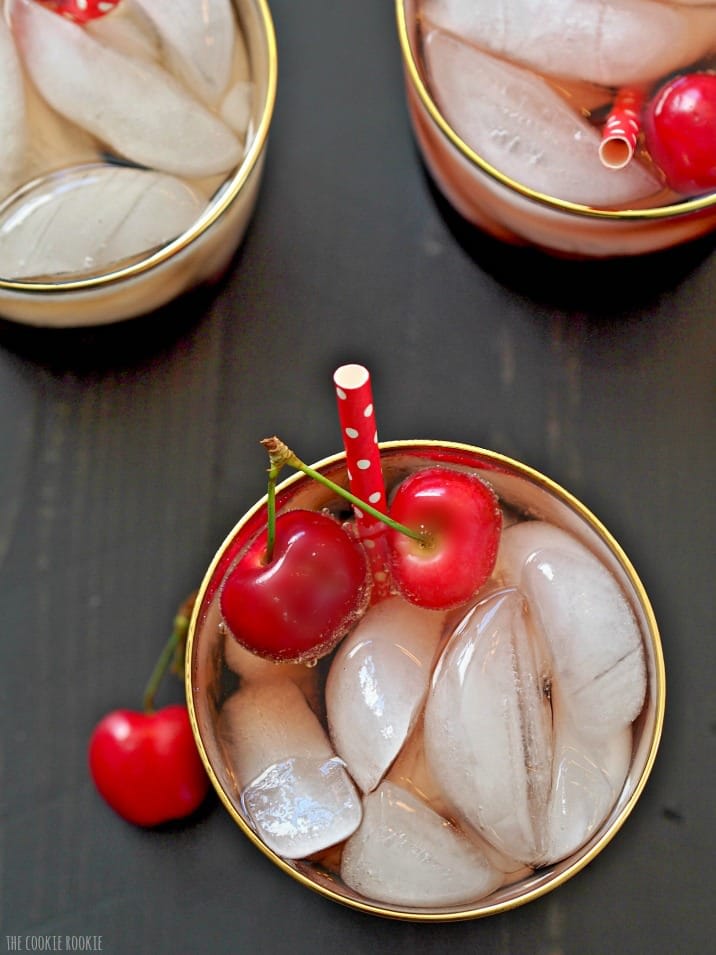 Why You'll Love This Recipe
Easy Cocktail. Only three ingredients and a few minutes to prep! This is such a simple vodka cocktail.
Cherries! Dark cherry juice mingles with cream soda for a fruity, sweet-and-sour hit!
Perfect for the holidays! It's a lighter cocktail in a season full of heavier tipples.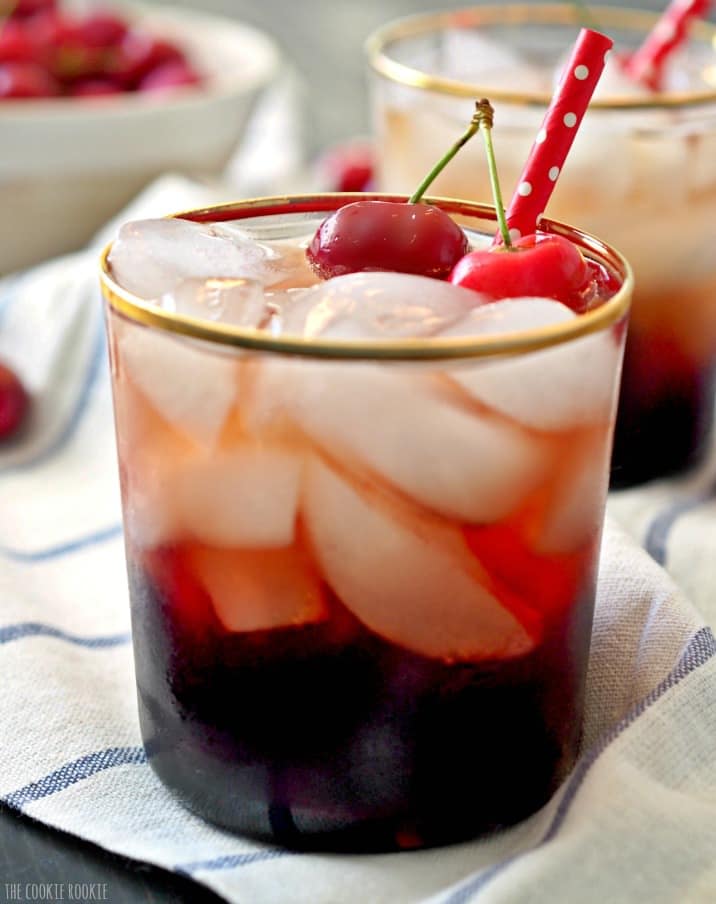 Ingredients
Cream soda: I used Zevia, it's perfectly sweet.
Dark cherry juice
Vodka: Go for a good quality vodka, for a smoother taste.
Garnish: Cherries
How to Make This Cream Soda Cocktail
Fill tall glasses with ice.
Pour in the dark cherry juice.
Add vodka and top with cream soda. Enjoy!
Trademark note: In the spirit of transparency, please note that some of these ingredients are trademarked products. Whole Foods Market, Zevia, and Mountain Dew are proprietary brands that I want to acknowledge and give credit to.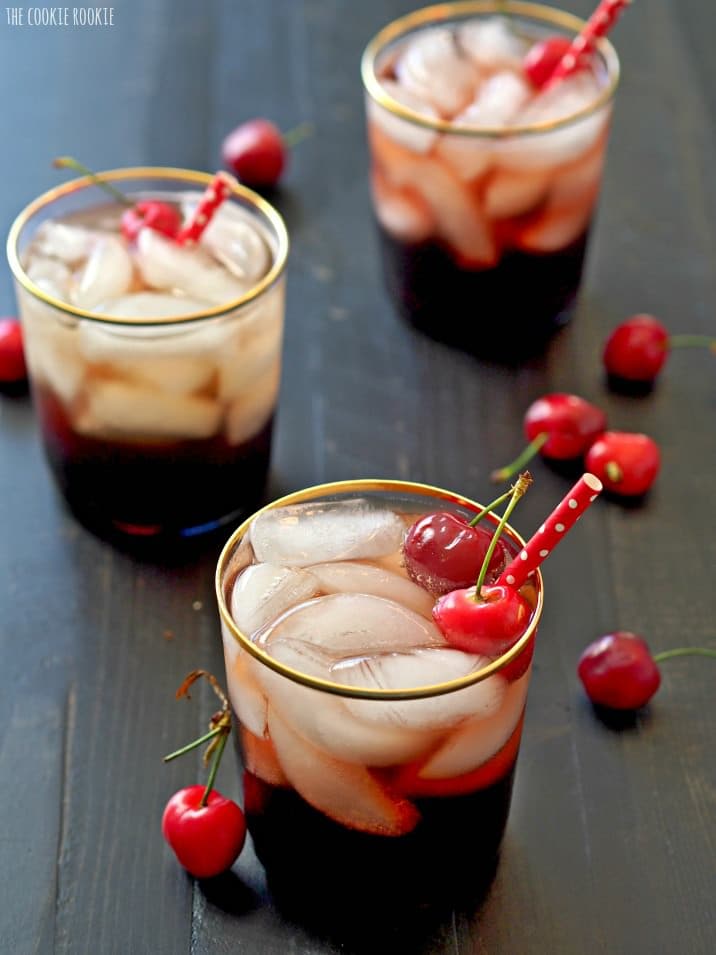 Why Do They Call It Cream Soda?
Although not gospel, there is a long tradition of carbonated beverages with whipped egg whites and various flavorings. It's possible that the cream in the name comes from cream of tartar, an ingredient that both stabilizes whipped egg whites and prevents syrup from crystallizing.
What's the Best Cream Soda for This Cocktail?
Let me give you a little background on the soda dilemma at my house….
So even with all these sentimental and happy feelings about the past year…there are also some New Year's Resolutions that we will be implementing ASAP. I don't know if I've mentioned this before…but we have a soda PROBLEM in our house. My husband is addicted to diet soda–Diet Mountain Dew, to be exact. As far as addictions go, I know things could be worse, but I still hate how unhealthy they are for him.
I don't even want to mention how much he consumes in a day! It is dang hard to find healthier soda options folks, especially one that carries a Mountain Dew alternative. I came across Zevia while shopping at (my happy place) Whole Foods Market, and it was like the skies parted when I saw the Mountain Zevia Can. Zero Calories. Zero artificial sweeteners (it's sweetened with steamed stevia leaves and monk fruit!). Say…what?! They have 15 flavors. I mean…all the flavors. And one of those flavors is Zevia Cream Soda.
I have a feeling you're going to see me using this delish soda for mixers in many posts to come. Why not make simple smart choices that allow us to still enjoy our favorite recipes guilt free!? And you better believe my fridge is stocked with Mountain Zevia. Pat's been a happy and healthy camper! We are already kicking some butt on 2015 resolutions! Let's #CheersTo that too!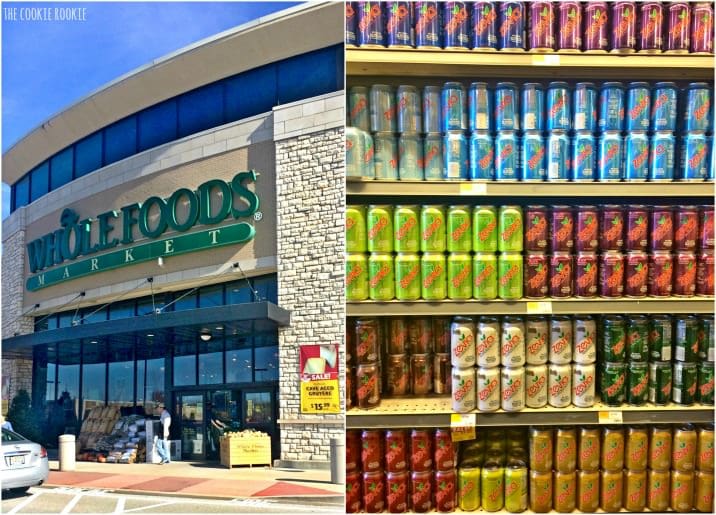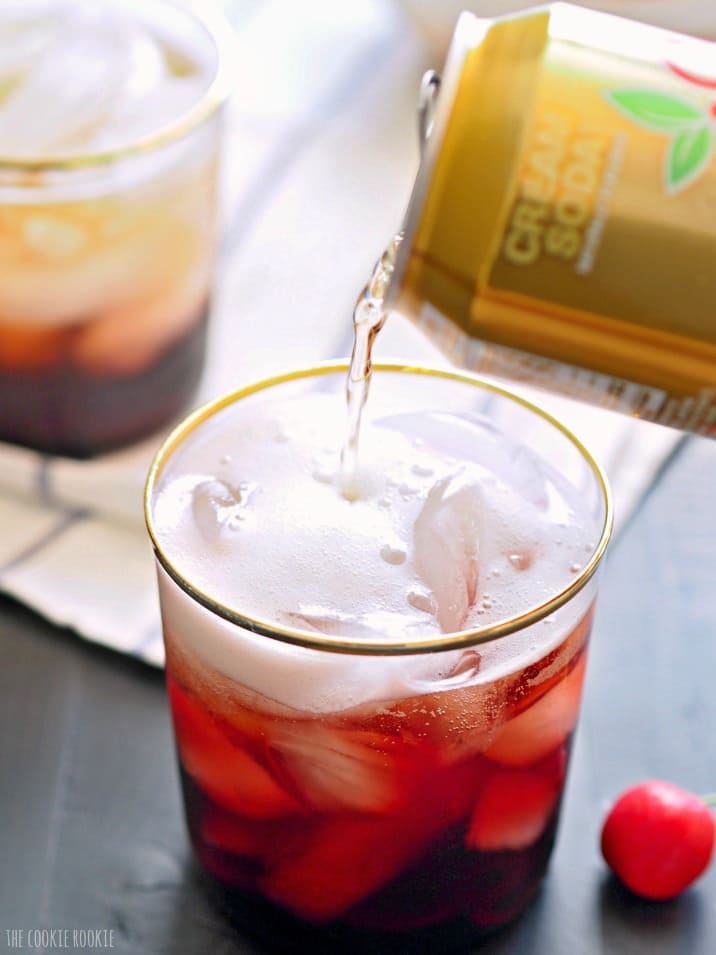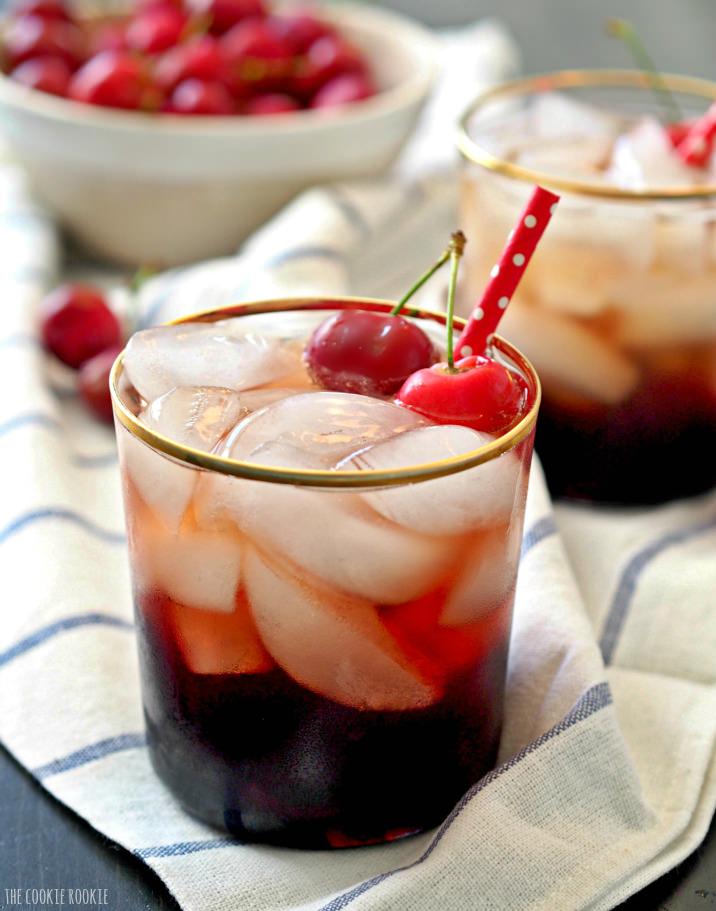 Other Delicious Cocktails
Have you tried this Cream Soda Cocktail? Feel free to leave a star rating and I'd love to hear from you in the comments below!