Tiramisu Martini has rich flavors like Kahlua, Rum Chata, and Godiva Liquor. A perfect dessert cocktail recipe for just about any occasion.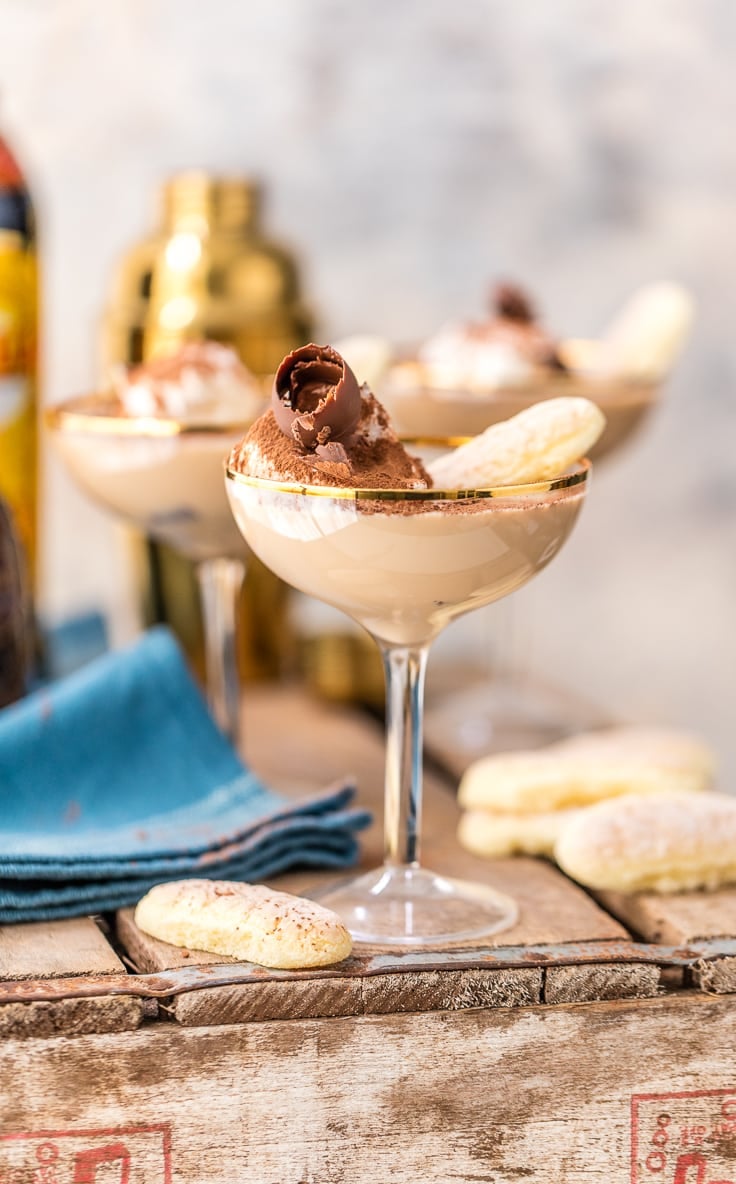 One of my favorite things to do in the kitchen is come up with fun and festive cocktails. Dessert drinks are my absolute favorite, and so fun to dream up. There are so many cordials and liqueurs that make it simple to recreate almost any flavor combination in drink form! I have made everything from Snickers Martini to a latte that tastes just like a Gingerbread Cookie! The fun never stops when you're mixing and shaking!
I have found a new favorite; this super simple Tiramisu Martini. Full of all of the flavors that make tiramisu a favorite dessert! What's not to love?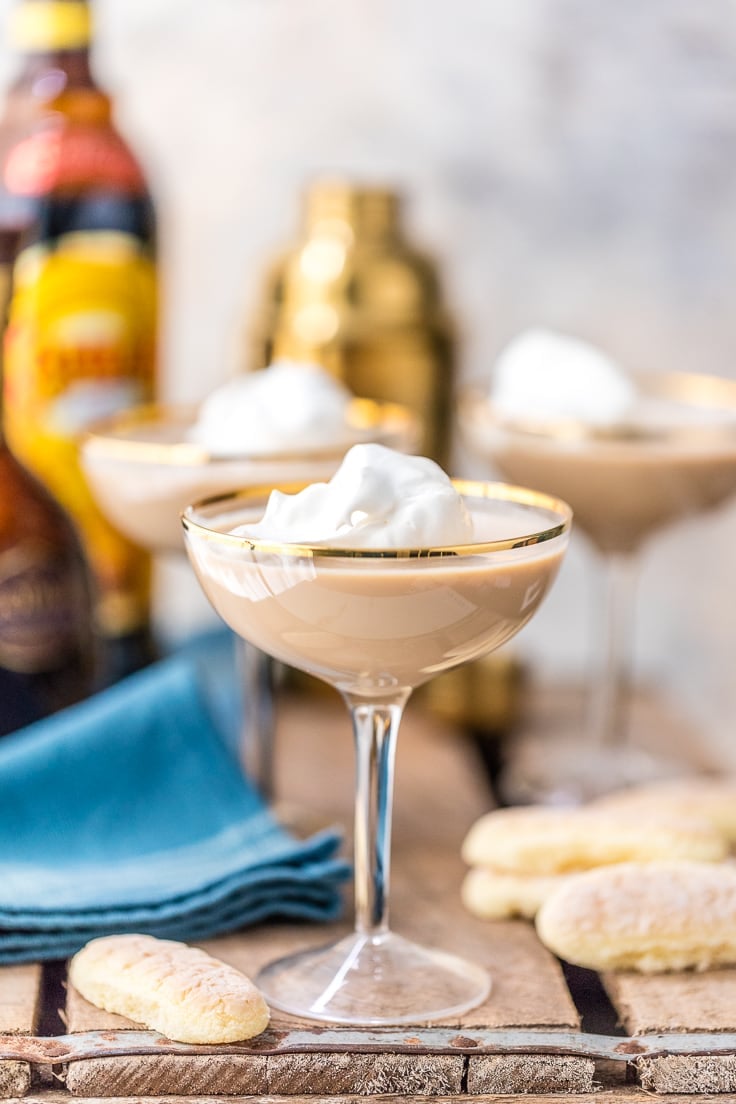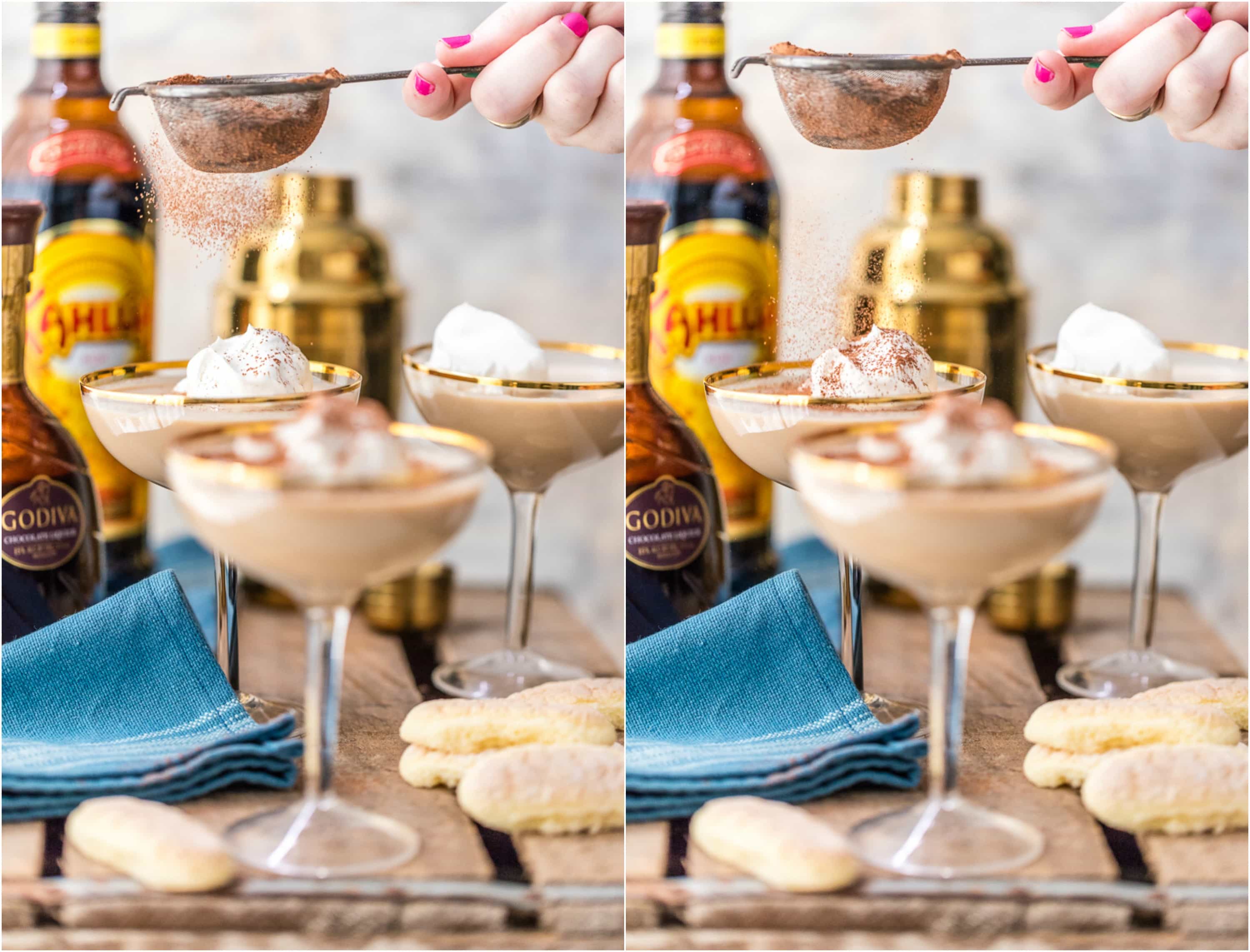 This easy cocktail recipe contains three of my favorite liqueurs: Kahlua, Godiva Chocolate, and Rum Chata. Combined with cream, you're left with a dessert cocktail that tastes just like the famed Italian dessert, Tiramisu! A touch of coffee from the Kahlua, a dash of cocoa from the Godiva Chocolate, and some cinnamon and cream from the Rum Chata. The flavors blend together to create a beautiful after-dinner drink, perfect for date night, or just to enjoy by yourself after a long week. You cannot go wrong.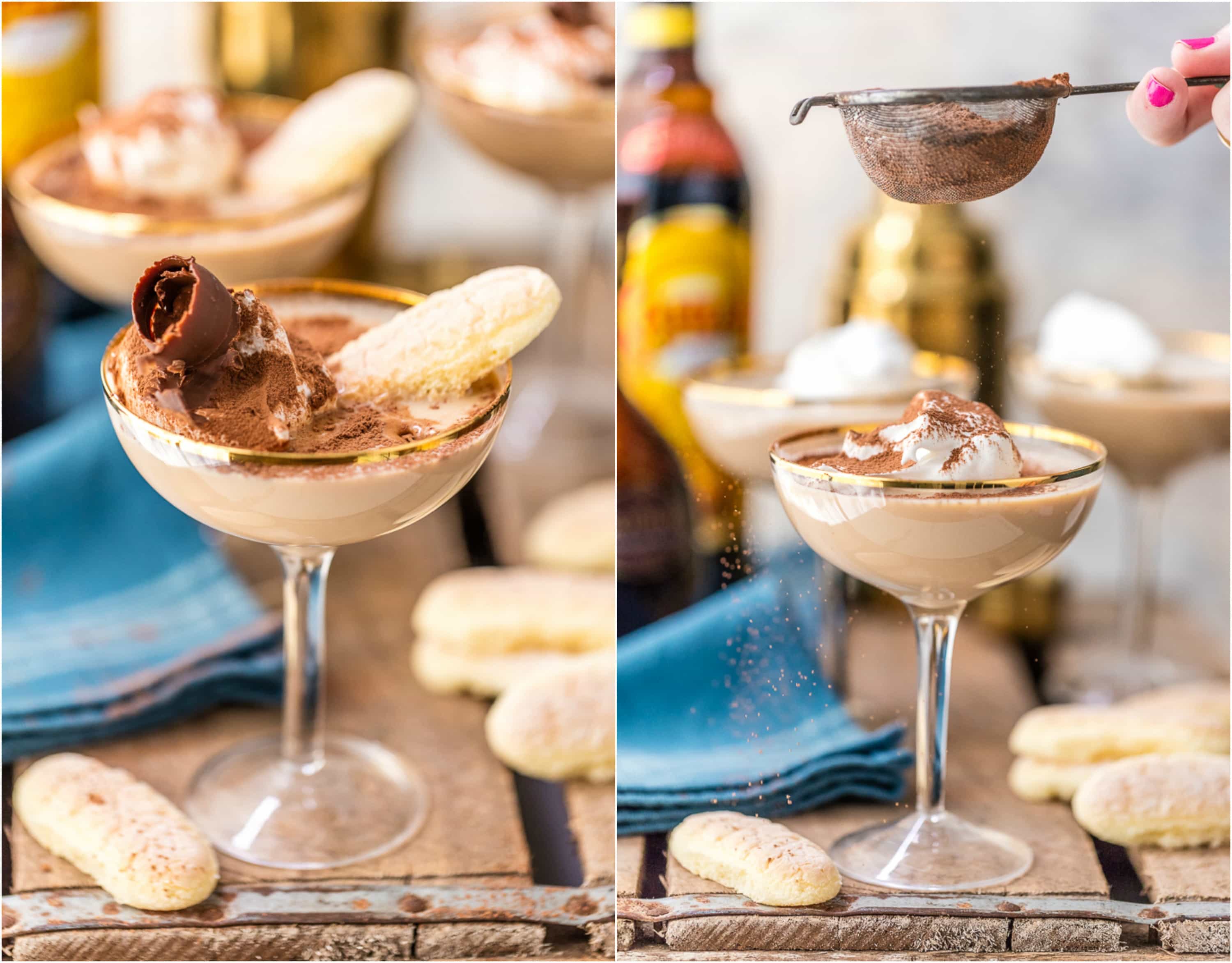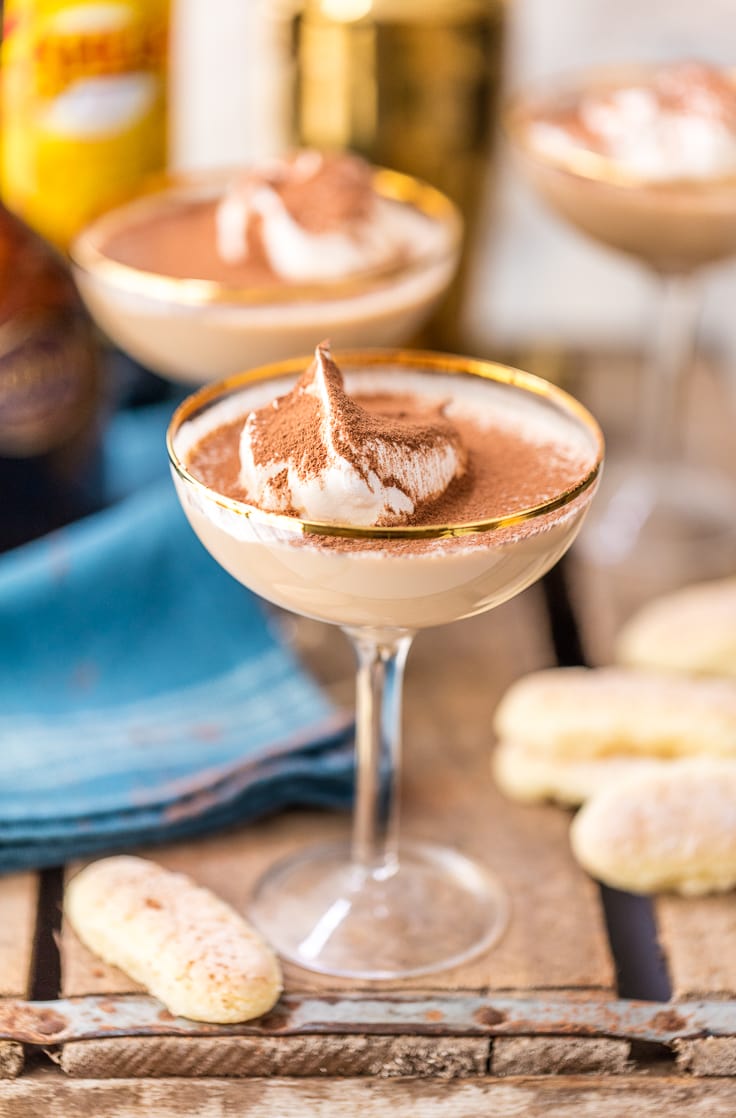 Topped with a dollop of whipped cream (of course!), a dash of ground coffee or cocoa, and some lady fingers, and you're really in business.
Good luck drinking just one Tiramisu martini!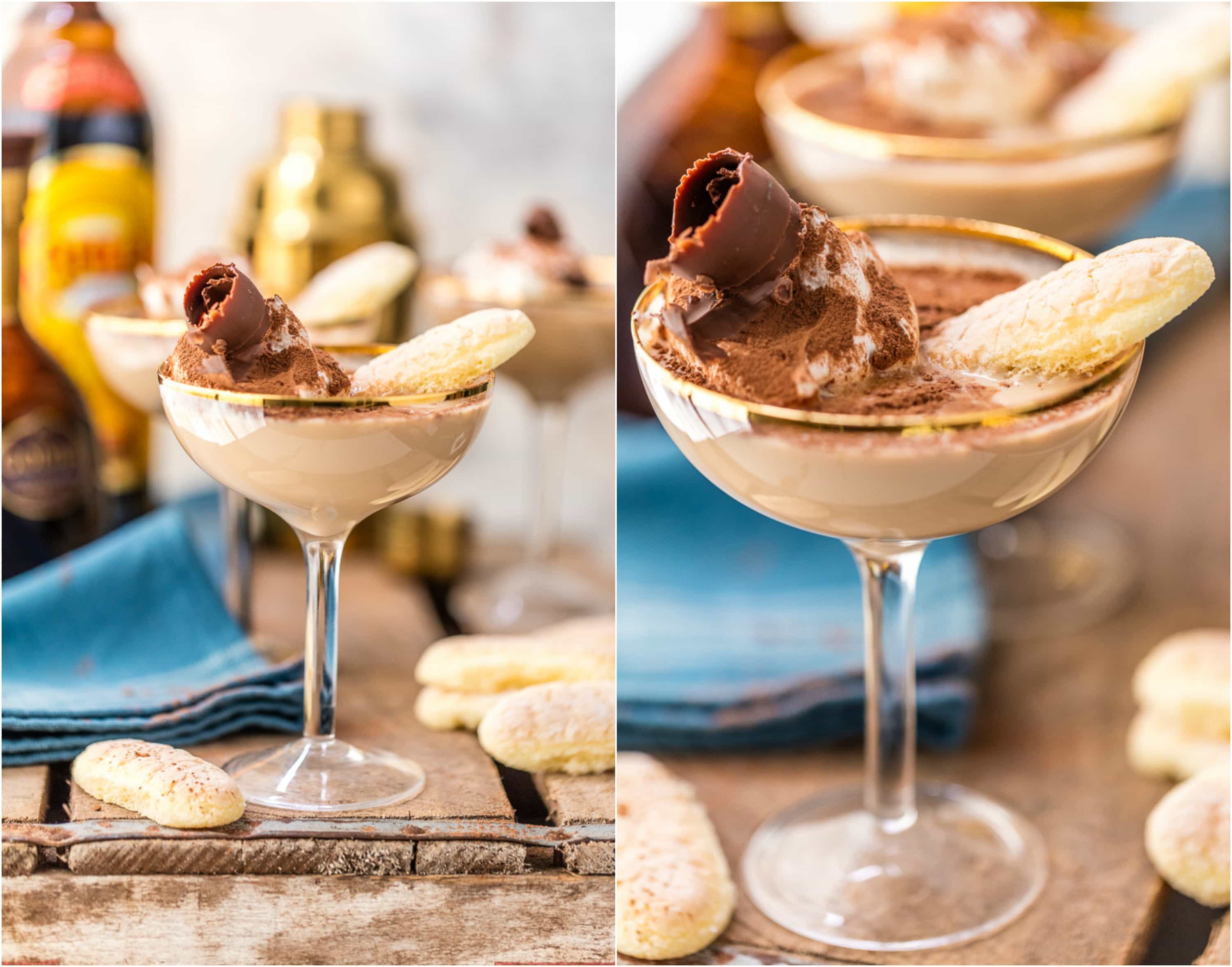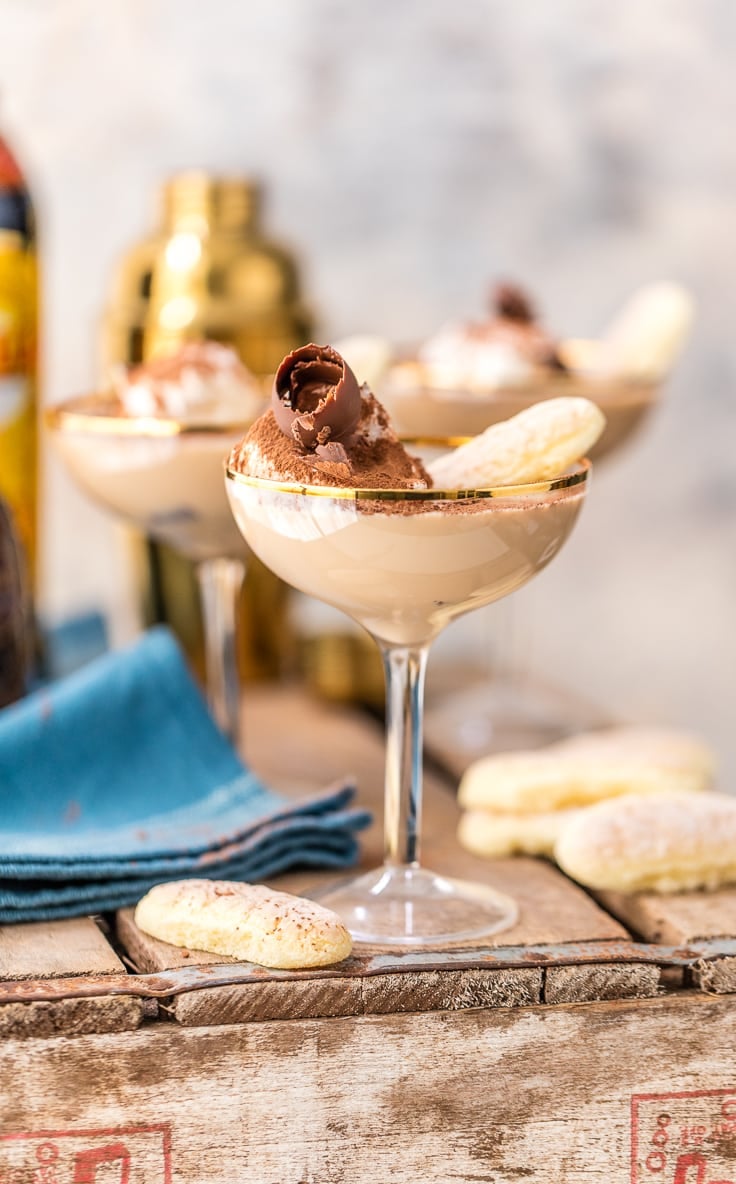 What are your favorite type of desserts? Have you ever tried to turn them into liquid form? The possibilities are endless and oh so fun. Experimenting with cocktails is about as good as it gets in the kitchen and never a bad idea. I hope you love these Tiramisu Martinis as much as we do! Cheers friends!
Tiramisu Martini
5 minPrep Time
5 minTotal Time
Yields 2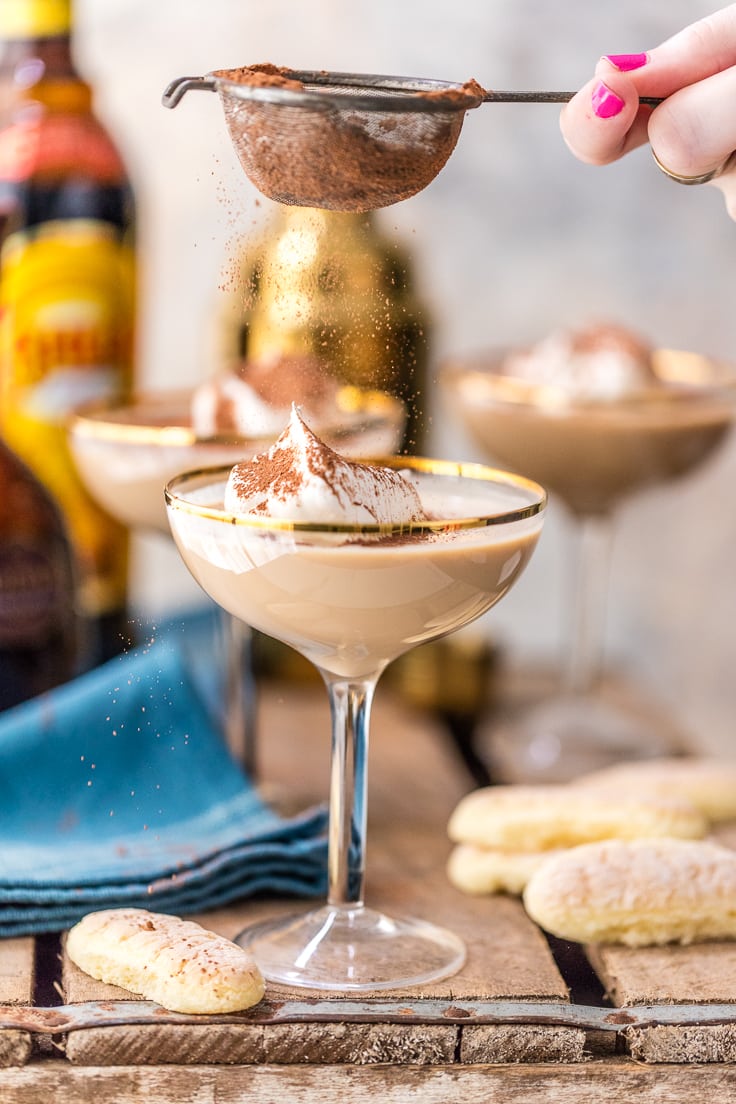 5 based on 2 review(s)
Ingredients
1 ½ ounces Kahlua (half of a shot glass).
1 ½ ounces Rum Chata
1 ½ ounces Godiva Chocolate Liquor
1 ½ ounces heavy cream
whipped cream, chocolate shavings, ground coffee or cocoa, and lady fingers for garnish (optional)
Instructions
Combine all ingredients in a cocktail shaker with ice.
Shake to combine.
Pour into 2 martini glasses.
Top with freshly whipped cream, chocolate shavings, ground coffee or cocoa, and lady fingers. All are optional, but all are fun!
Enjoy.
7.6.7
2239
https://www.thecookierookie.com/tiramisu-martini/