This Tiramisu Martini tastes just like the classic dessert. It's a mix of Kahlua, Rum Chata, and Godiva Chocolate Liqueur. It's perfect dessert cocktail recipe for just about any occasion.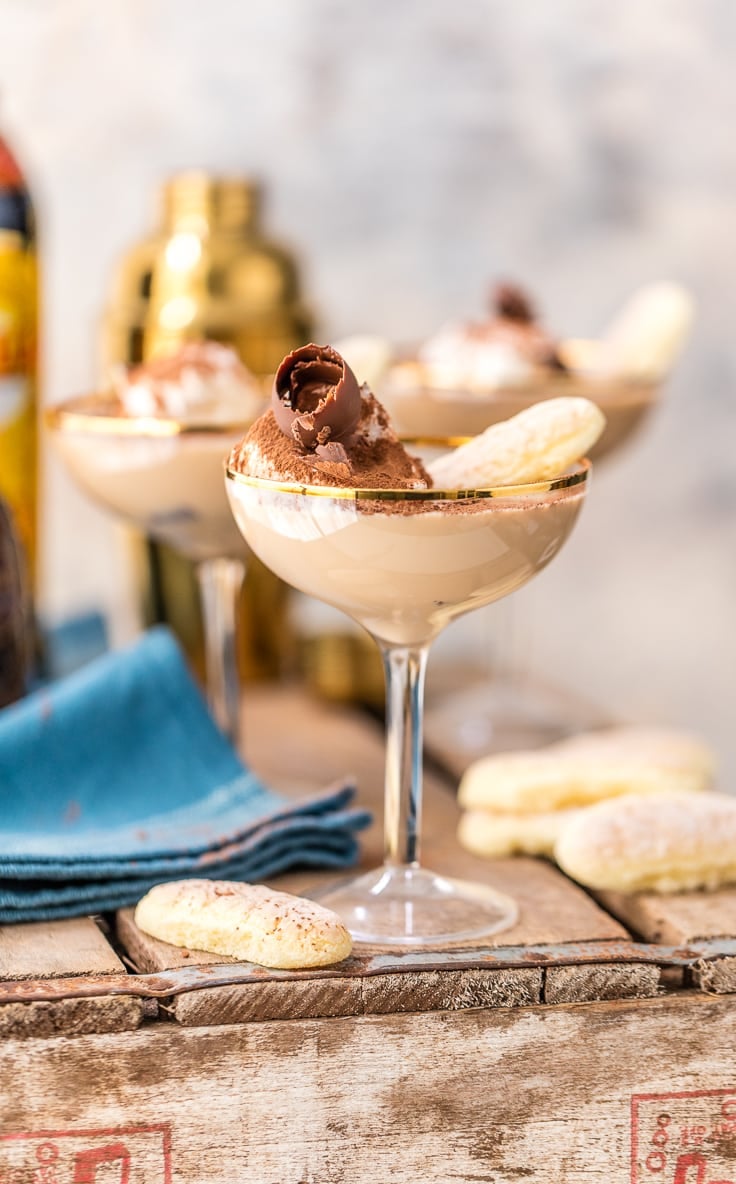 Tiramisu Martini
I love making delicious dessert cocktails for after dinner. It's the perfect way to have a drink and dessert all in one!
This tasty tiramisu martini is so creamy and flavorful. It tastes just like classic tiramisu, but in a drinkable form. If you really want to make it feel like dessert, top off this martini with whipped cream, chocolate shavings, and lady fingers.
Why You'll Love this Dessert Cocktail Recipe:
INDULGENT: This tiramisu martini is creamy, rich, and flavorful. Yum!
EASY TO MAKE: It's an easy cocktail to put together for dessert; easier than making tiramisu!
AFTER DINNER COCKTAIL: If you need a dessert cocktail to sip on after dinner, this is the way to go.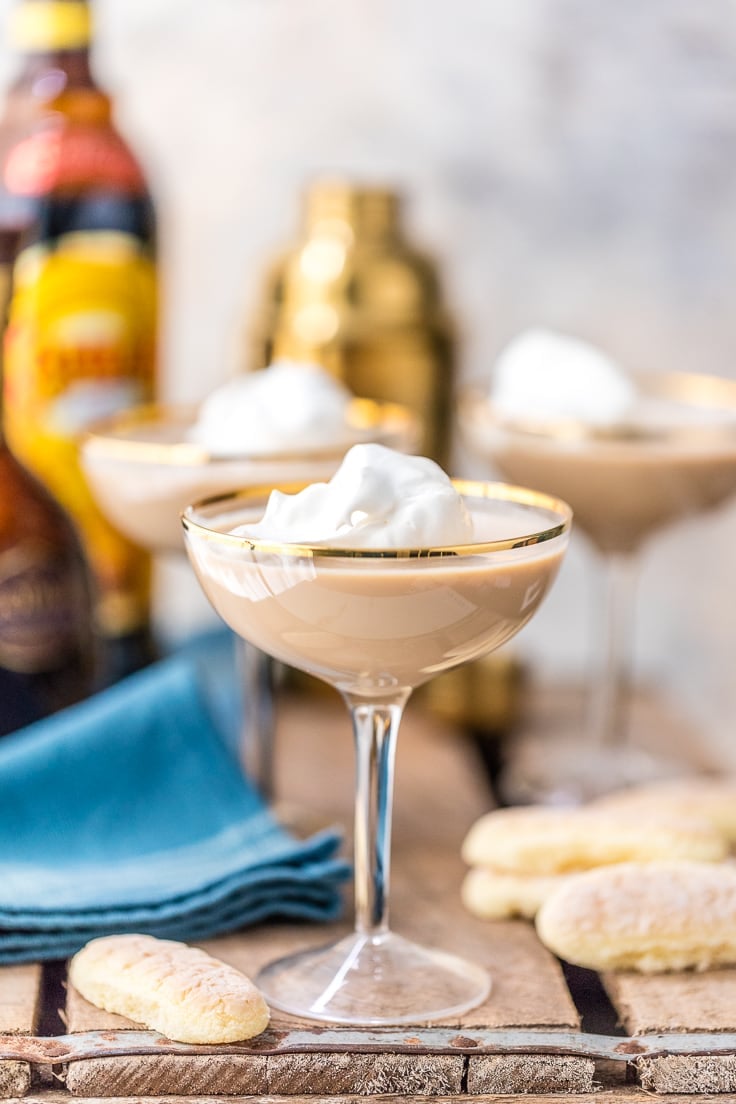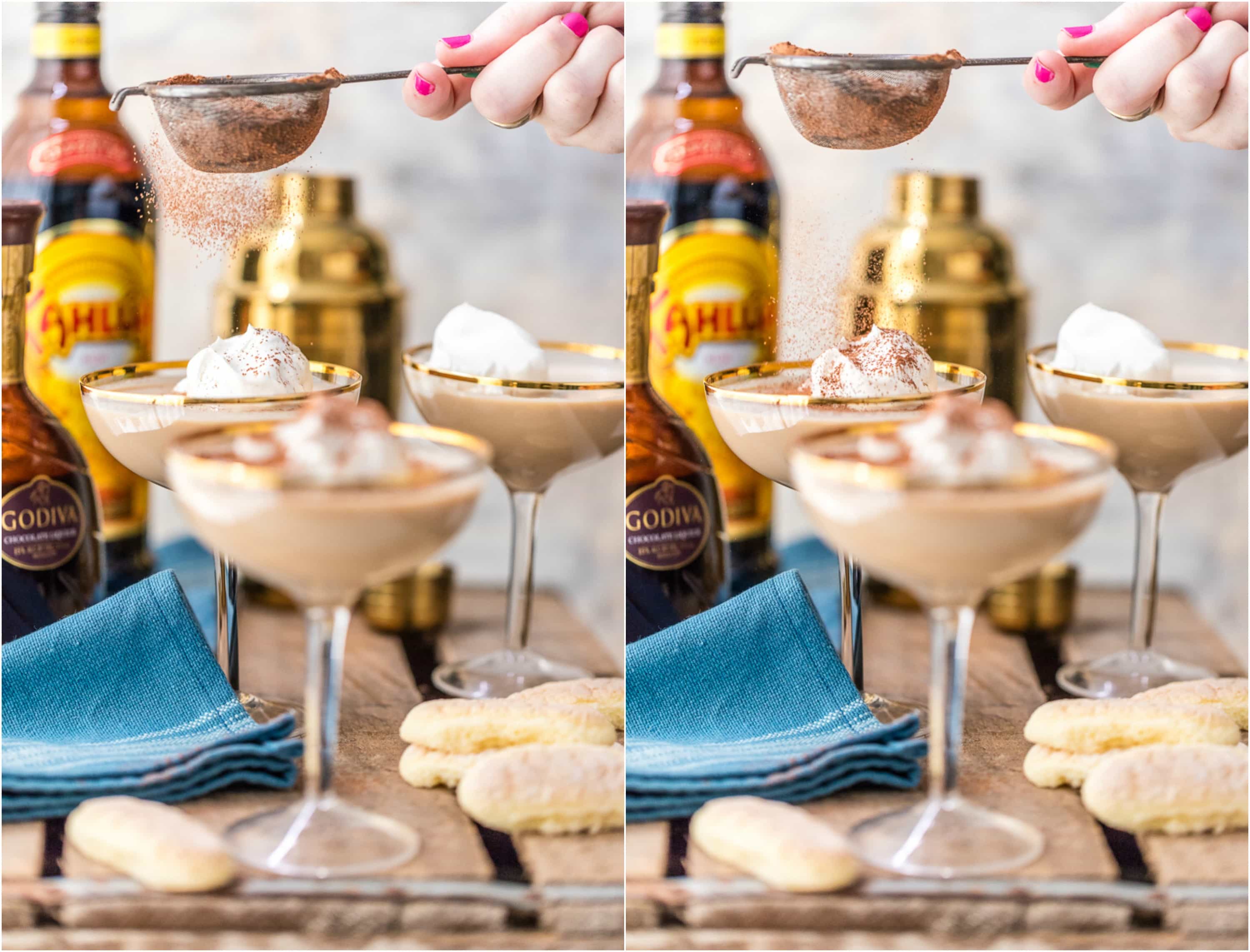 How to Make a Tiramisu Martini
*Be sure to check the recipe card for a printable version of the full recipe and ingredients list.
Combine listed ingredients into a cocktail shaker with ice, and shake to combine.
Pour into martini glasses (the recipe makes 2 drinks).
Top with whipped cream, chocolate shavings, cocoa powder, and lady fingers for the full experience!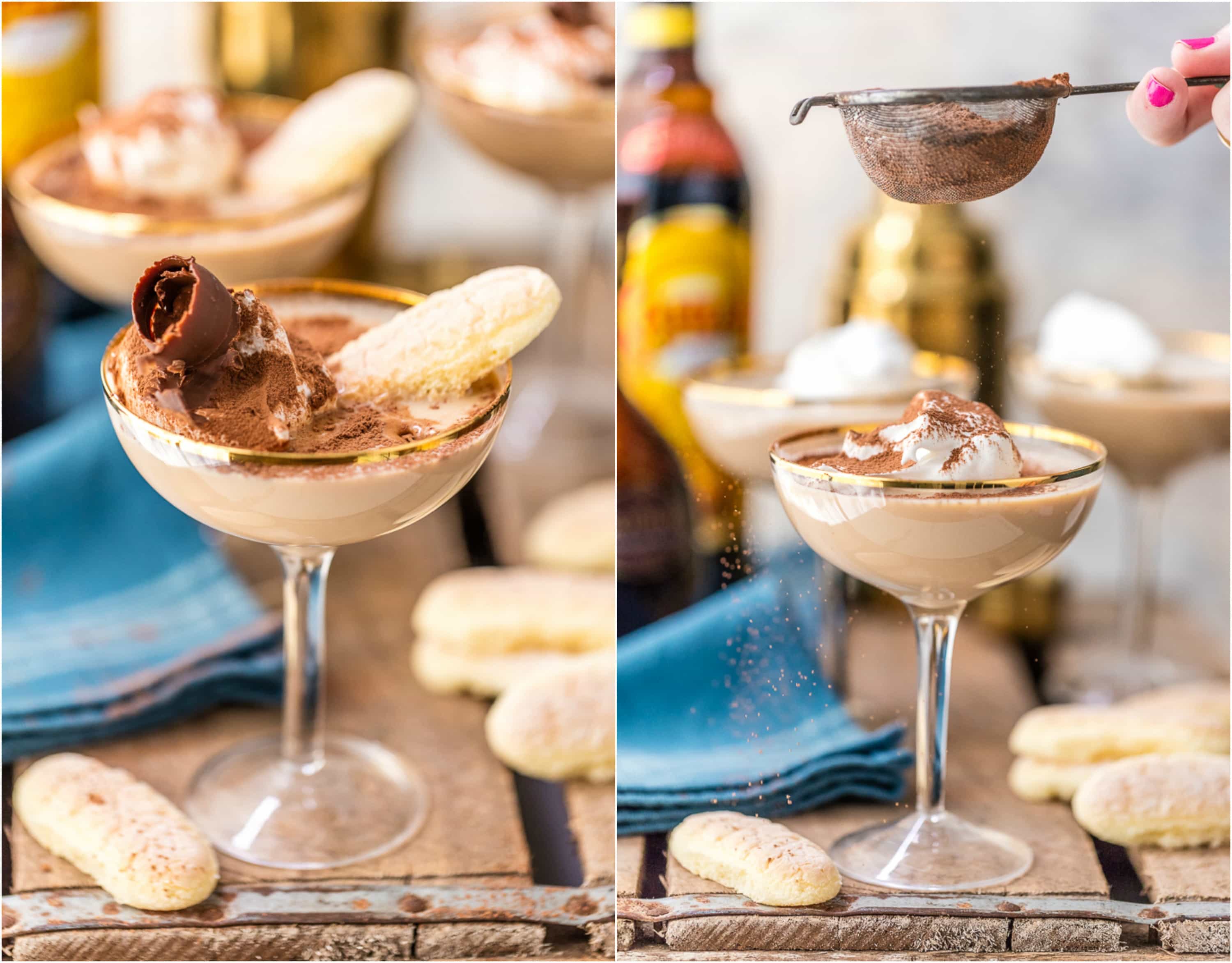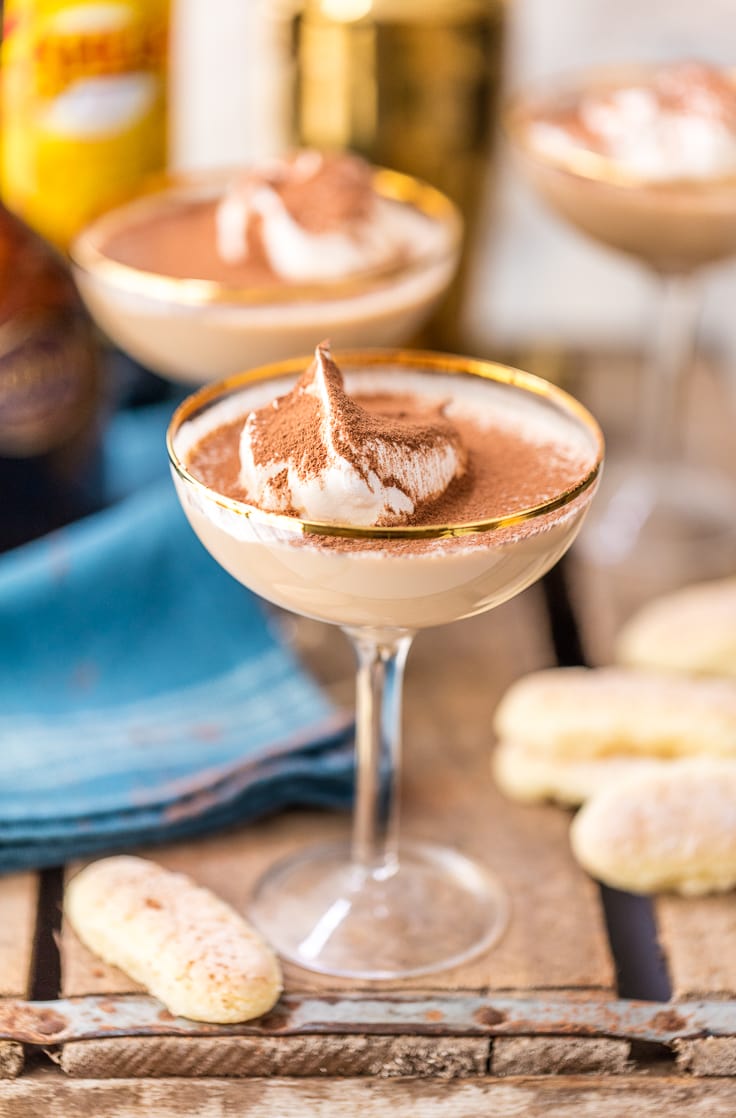 Is there alcohol in tiramisu?
Yes there is. In a traditional tiramisu, the lady fingers are soaked in a coffee and rum mixture. So this martini stays true to the dessert by combining those same flavors into an alcoholic beverage.
What kind of alcohol is in this dessert cocktail?
This easy cocktail recipe contains three of my favorite liqueurs: Kahlua, Godiva Chocolate, and Rum Chata. Combined with cream, you're left with a dessert cocktail that tastes just like the famed Italian dessert, Tiramisu!
A touch of coffee from the Kahlua, a dash of cocoa from the Godiva Chocolate, and some cinnamon and cream from the Rum Chata. The flavors blend together to create a beautiful after-dinner drink, perfect for date night, or just to enjoy by yourself after a long week.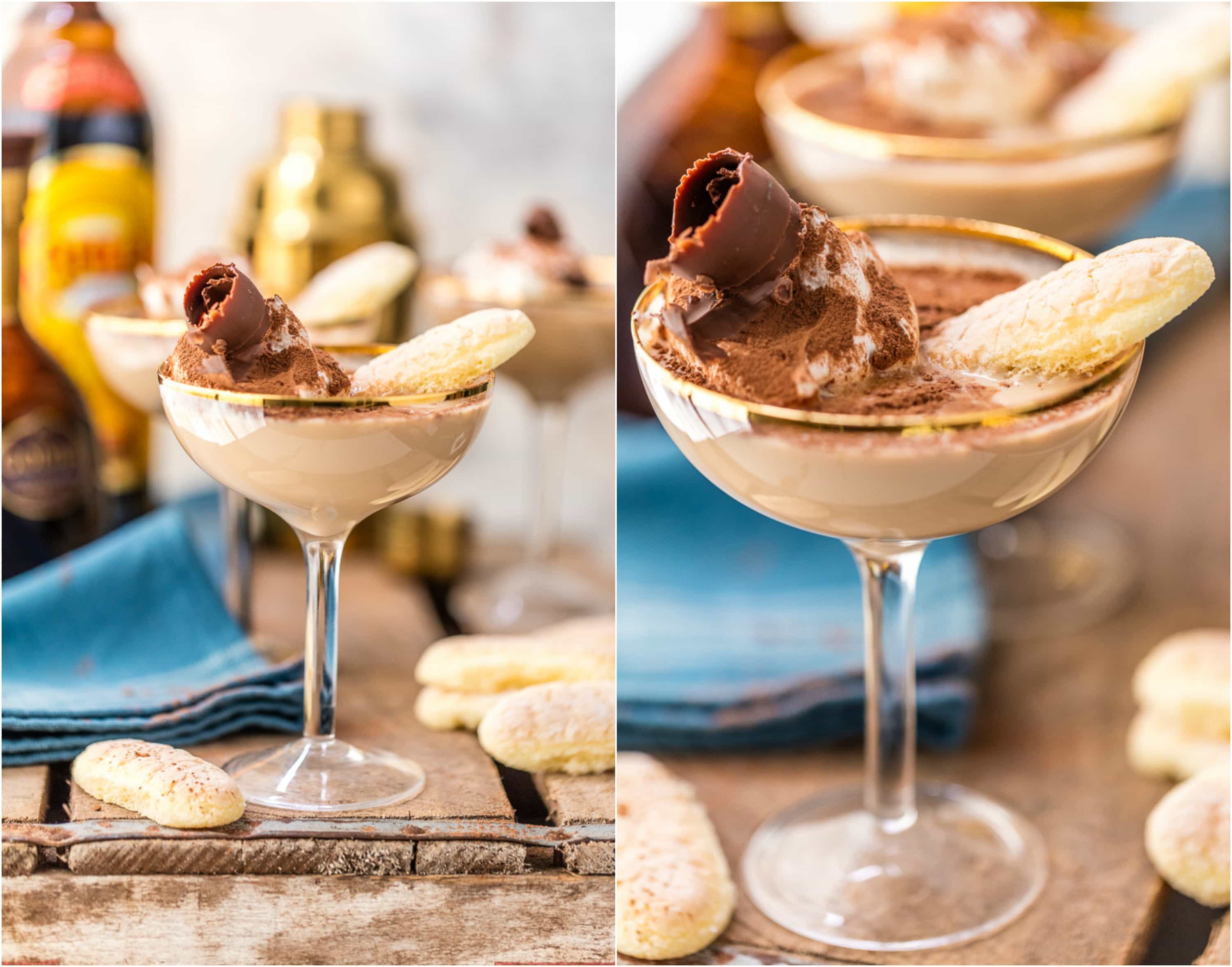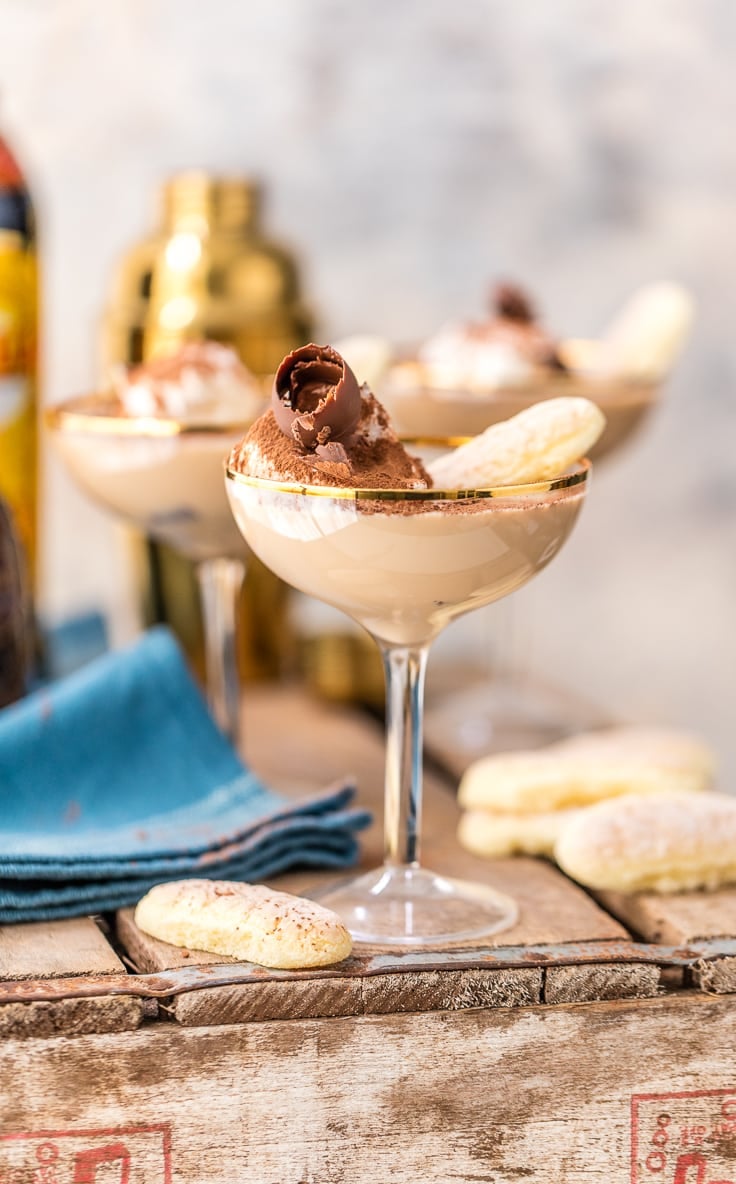 I hope you love these Tiramisu Martinis as much as we do! Cheers friends! Topped with a dollop of whipped cream (of course!), a dash of ground coffee or cocoa, and some lady fingers, and you're really in business.
Be sure to try our other delicious martini recipes: