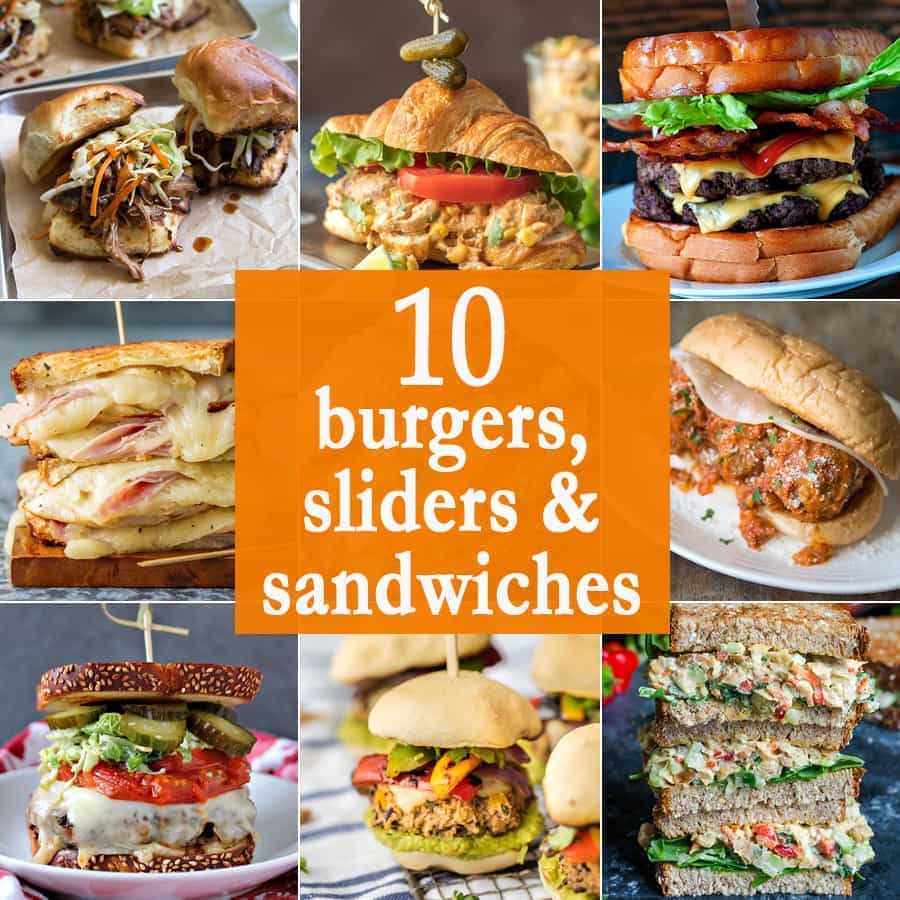 Hi there! It's Maryanne from The Little Epicurean. Today we're talking burgers, sliders, and sandwiches- also known at staple summer food! We've got some for meat lovers, some for vegetarians, and some super fun twists on classic favorites. Enjoy!
Mexican Chicken Salad Sandwich | The Cookie Rookie This twist on chicken salad adds taco seasoning, green chilies, corn, peppers, and enchilada sauce to a classic favorite.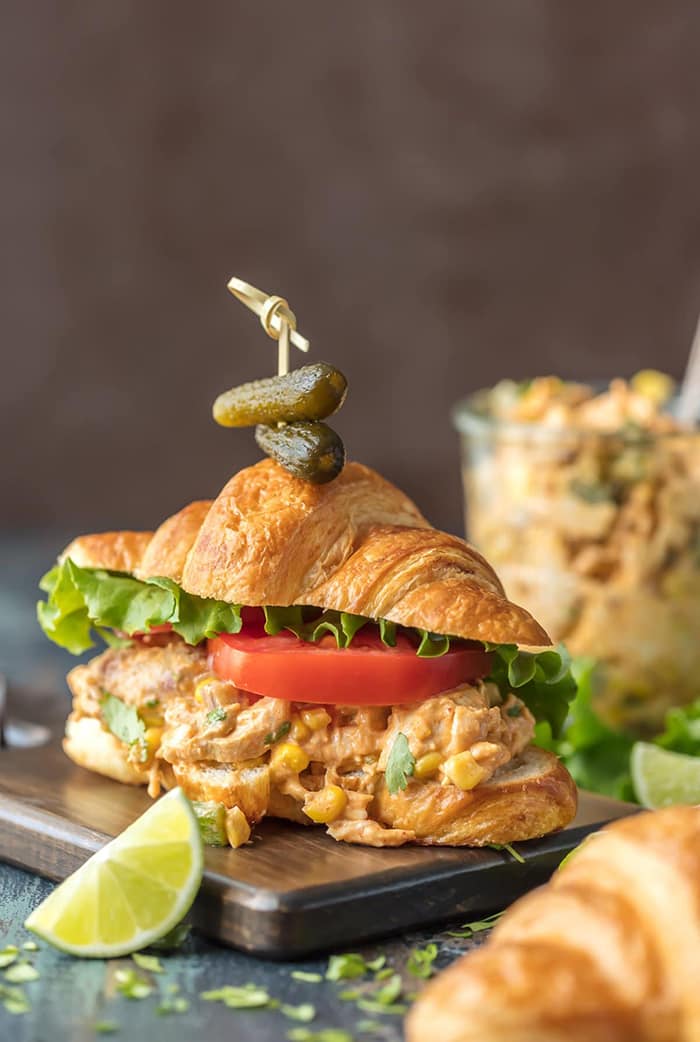 Slow Cooker Shoyu Pulled Pork Sliders | The Little Epicurean Add a Hawaiian spin on pulled pork. These shoyu (soy sauce) pulled pork sliders are topped with a delicious pineapple slaw.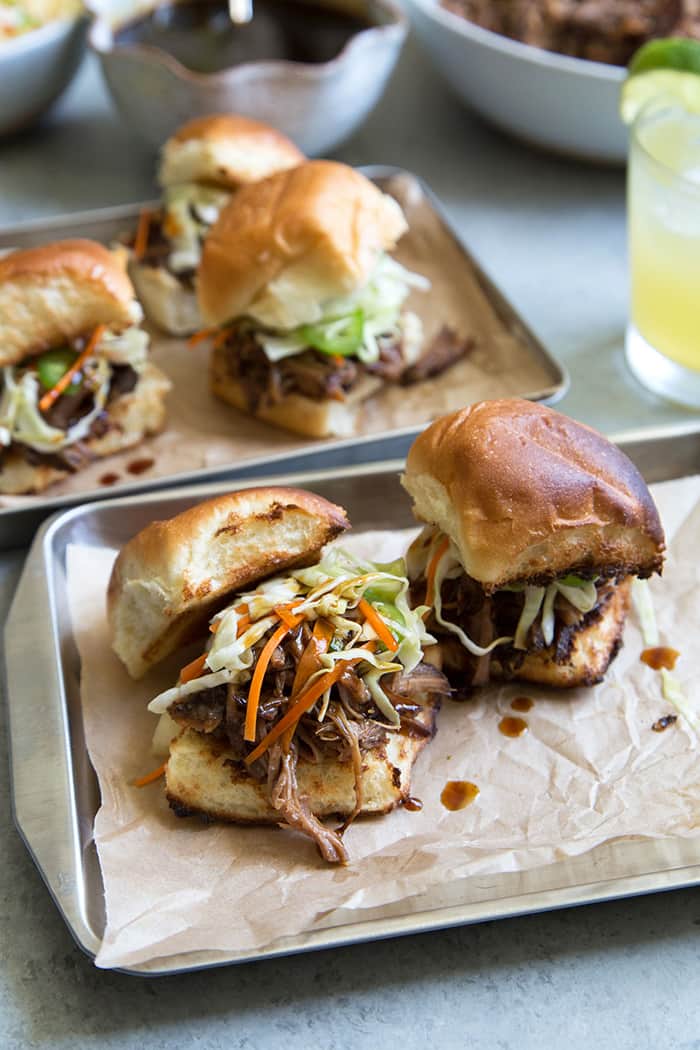 Sausage Smashed Burger | Cravings of a Lunatic Want to know the secret to super flavorful burgers? Use sausage! Homemade pickles and sprout slaw also help.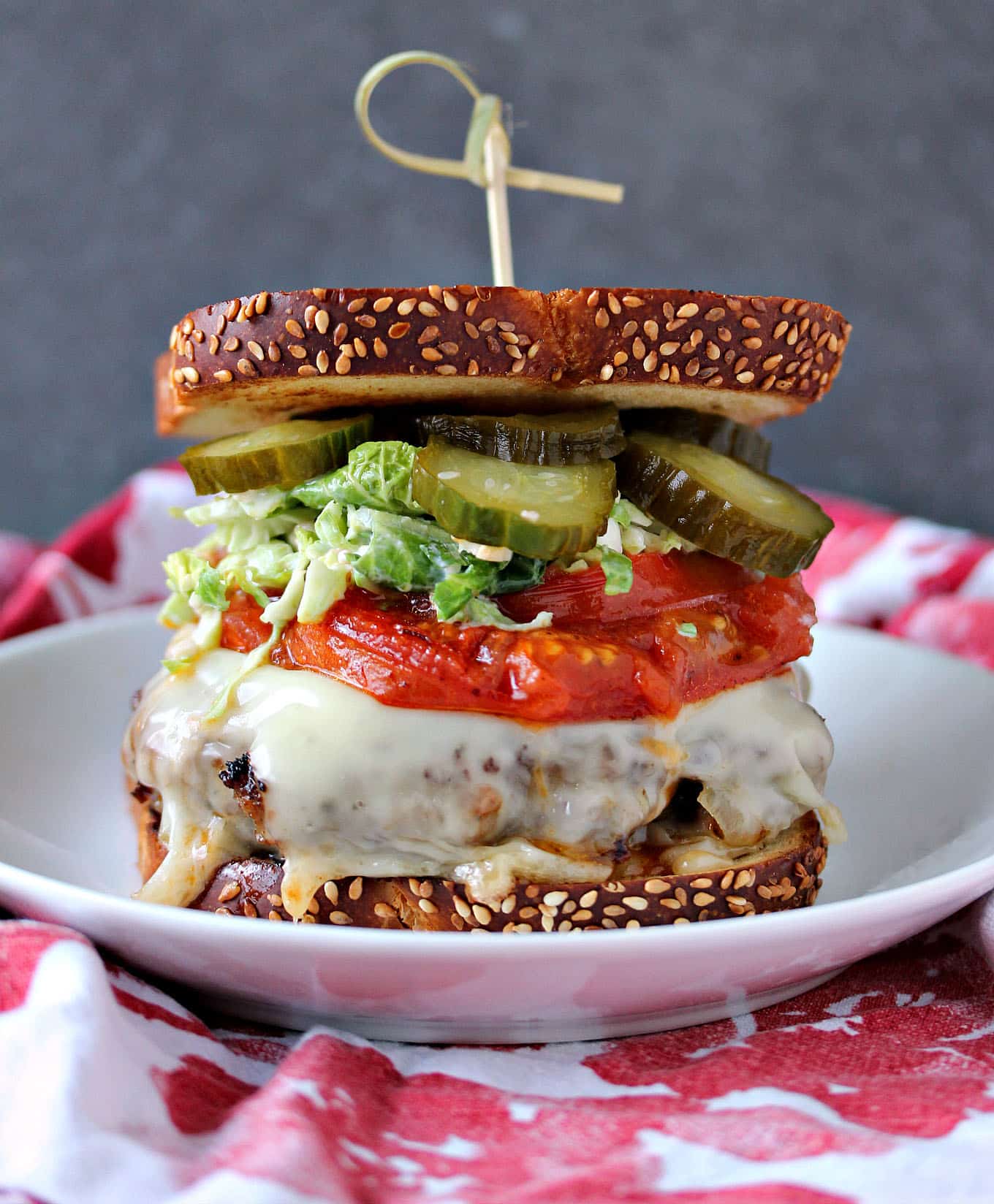 Grilled Chicken Cordon Bleu Sandwiches | The Cookie Rookie Creamy, cheesy, and full of flavor. This chicken cordon bleu sandwich is the ultimate lunch.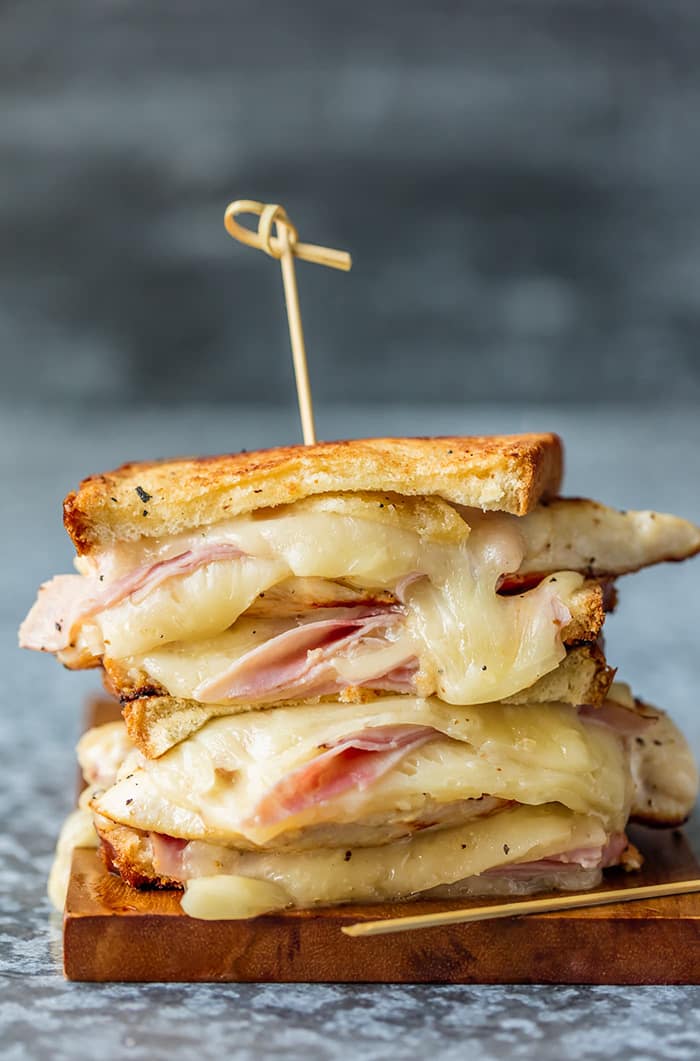 Grilled Cheese Double Bacon Cheeseburger | Sweet Recipeas This epic burger uses two grilled cheese sandwiches instead of regular bread buns. You'll never want to eat a regular old cheeseburger again!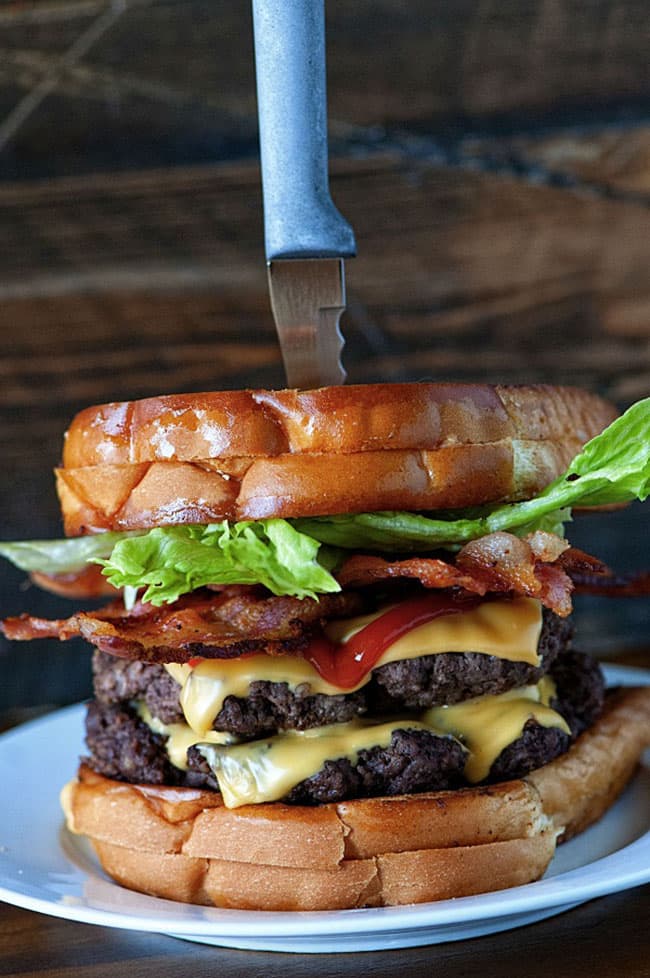 Ricotta Meatball Sandwich | The Little Epicurean Flavorful ricotta meatballs in a rich tomato sauce with melted cheese on a lightly toasted roll. What else could you want?!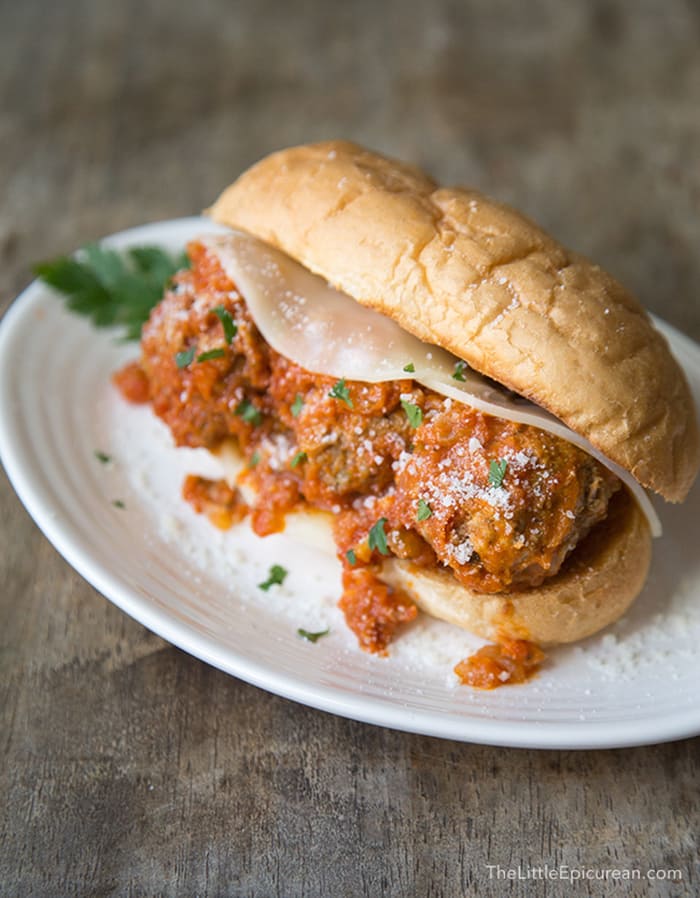 Garden Veggie Chickpea Salad Sandwich | Peas and Crayons This will change the way you feel about vegetable based sandwiches. Made with chickpeas, carrots, bell peppers, and other tasty goodness, this is perfect for picnics and potlucks!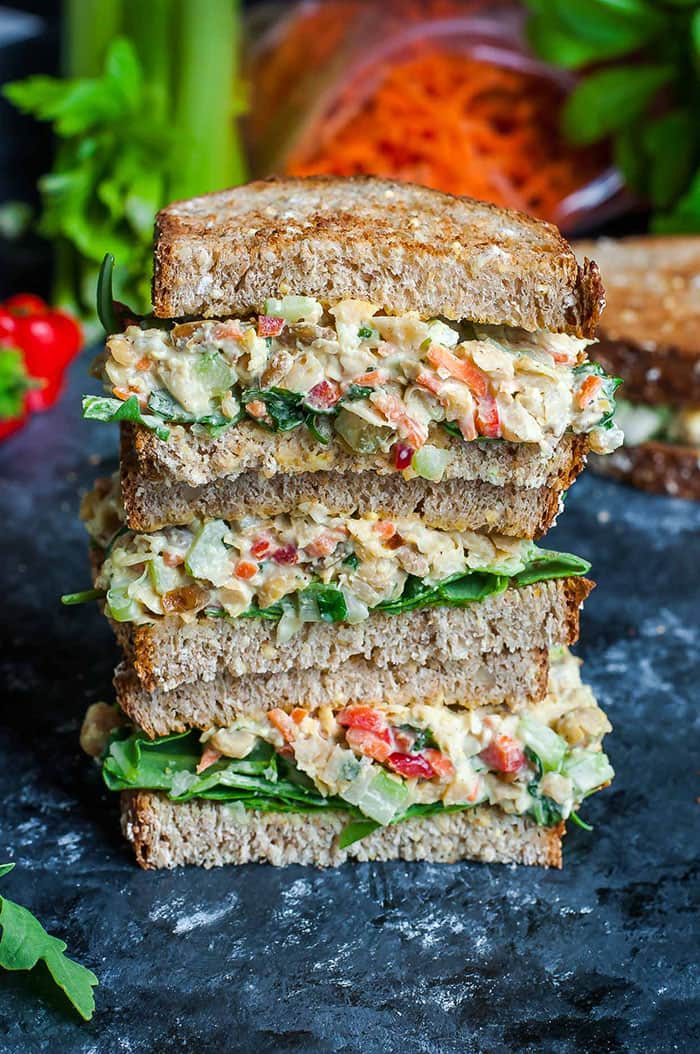 BLT Sandwich with Roasted Pimento Cheese and Tomato Marmalade | Karen's Kitchen Stories Is it possible to make a BLT better? Yes, you can. Add roasted pimento cheese and tomato marmalade!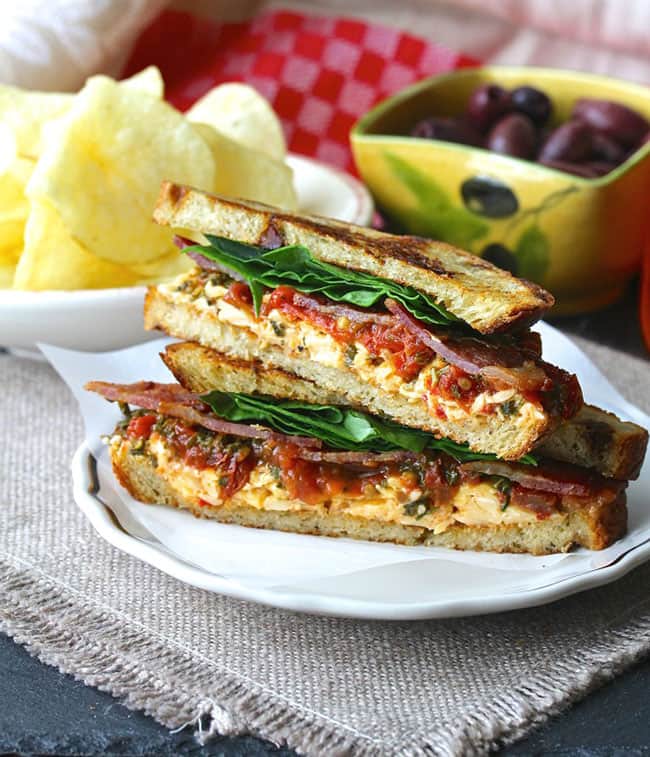 Hummus Fajita Black Bean Burger Sliders | The Cookie Rookie This is a vegetarian option that even most picky meat eaters will love. Healthy, easy, and delicious, you need to give this recipe a try!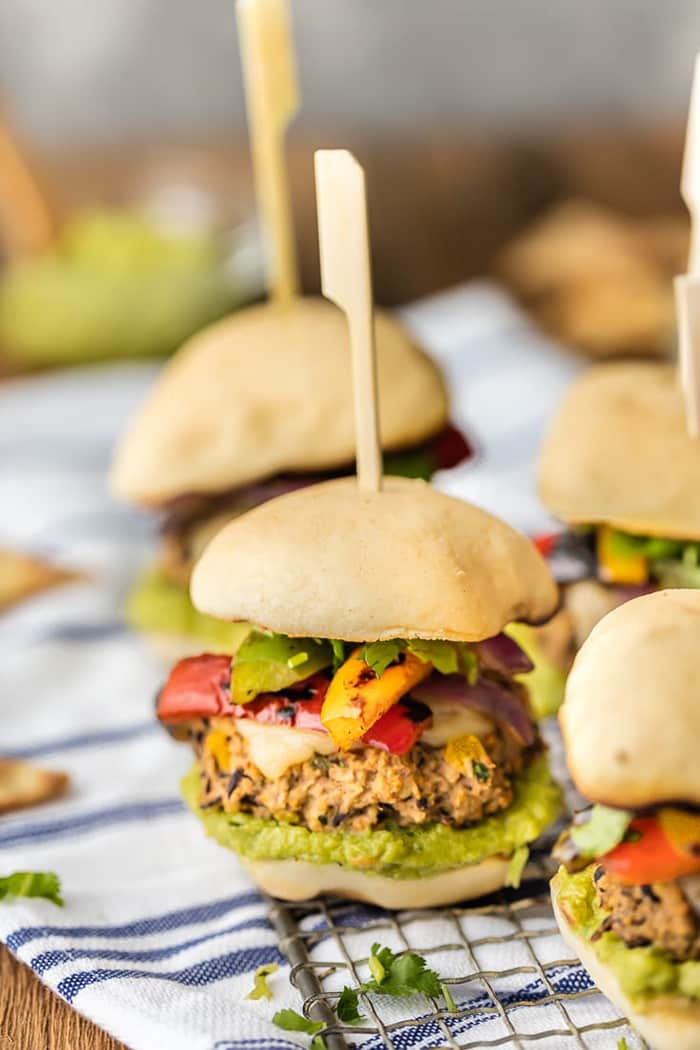 Buffalo Chickpea Veggie Burgers | Peas and Crayons Think buffalo wings, but heartier! These veggie burgers takes the iconic flavors of buffalo sauce and packs it into a fun chickpea veggie burger!