Air Fryer Hamburgers are a quick and easy dinner you can make any night of the week! These tasty air fryer burgers cook so fast, and they come out juicy and delicious. Make them cheeseburgers if you prefer– either way, these burgers are ready to serve in 15 minutes!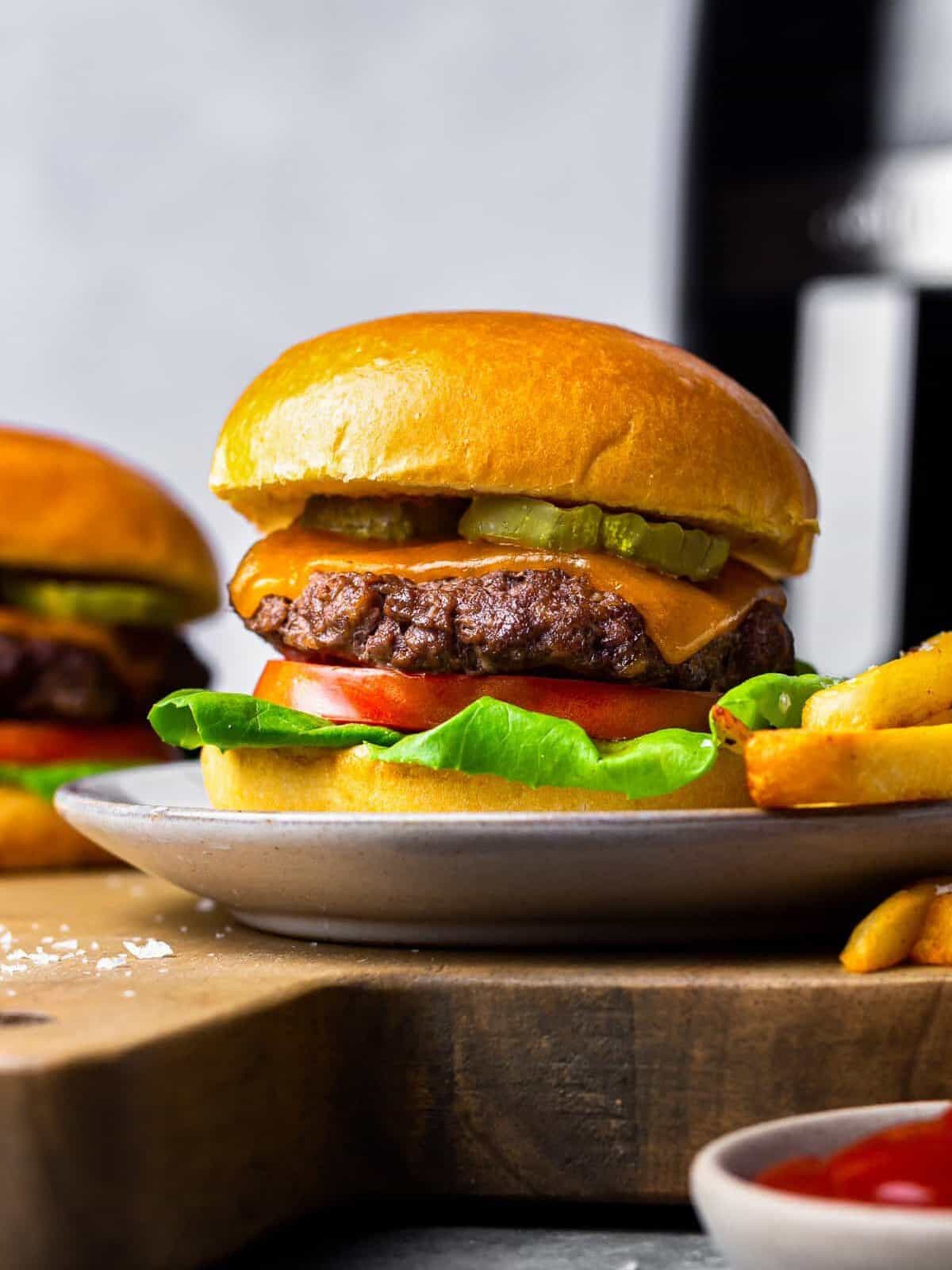 What's in Air Fryer Hamburger Patties?
These air fryer hamburgers are so perfectly juicy with a nice crispy outside and they are big on flavor. Just add a slice of cheese to make cheeseburgers if you prefer!
Ground Beef: I like to use 80% lean beef for my burgers, but you can use whatever you prefer.
Worcestershire Sauce: Adds a salty and umami flavor to the burgers.
Spices: Garlic powder, kosher salt, and ground black pepper enhance the natural flavor of the meat.
Cheddar Cheese: Turns these burgers into cheeseburgers! Feel free to use American, Swiss, or any other cheese you love instead.
Pro Tip: Try this burger seasoning recipe in place of the salt, pepper, and garlic powder for even more flavor!
Variations on Air Fryer Burgers
It's so easy to change up this hamburger recipe by adding different toppings! Try air fryer bacon, caramelized onions, guacamole, arugula, or even pimento cheese! Add a delicious sauce, like barbecue sauce, ranch, Buffalo sauce, or garlic aioli for even more flavor!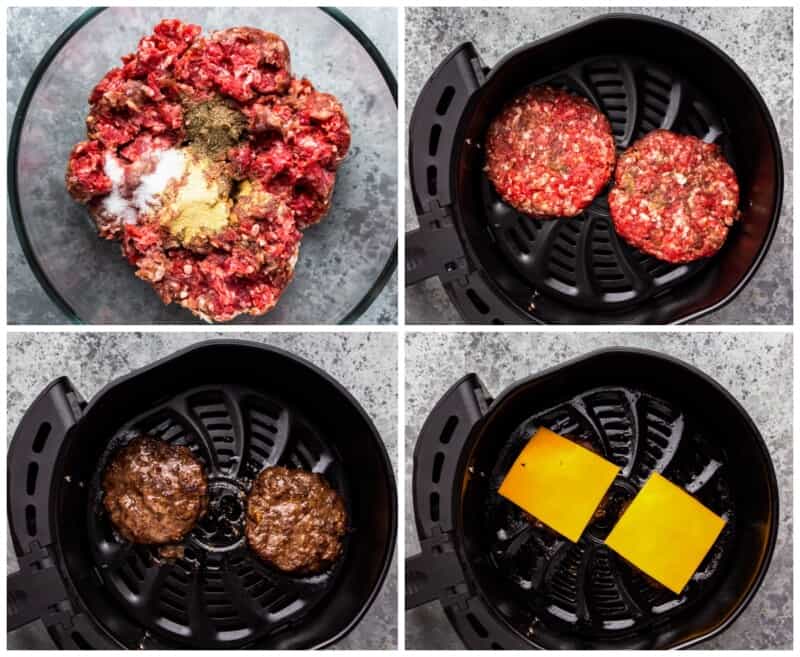 Can you cook hamburgers in an air fryer?
Absolutely! Follow this recipe to see how!
Are burgers better in the air fryer or pan?
That's up to personal preference! Personally, I love my burgers both ways; it just depends on my mood!
What temperature should I cook my burgers in the air fryer?
You'll want to preheat your air fryer to 375°F to cook these burgers.
How long do you cook hamburgers in the air fryer?
It only takes about 8 minutes to cook these burgers to medium (145°F) in the air fryer.
Do you need to flip burgers in the air fryer?
There's no need to flip these burgers since the air fryer is designed to circulate around the entire burger.
How do you cook burgers in an air fryer without making a mess?
If you're worried about making a mess, try using paper or reusable air fryer liners. If using a liner, I do recommend flipping the burgers halfway through cooking to ensure an even cook.
Can you cook frozen hamburgers in an air fryer?
Yes! They'll need an extra 5-10 minutes of cook time, though!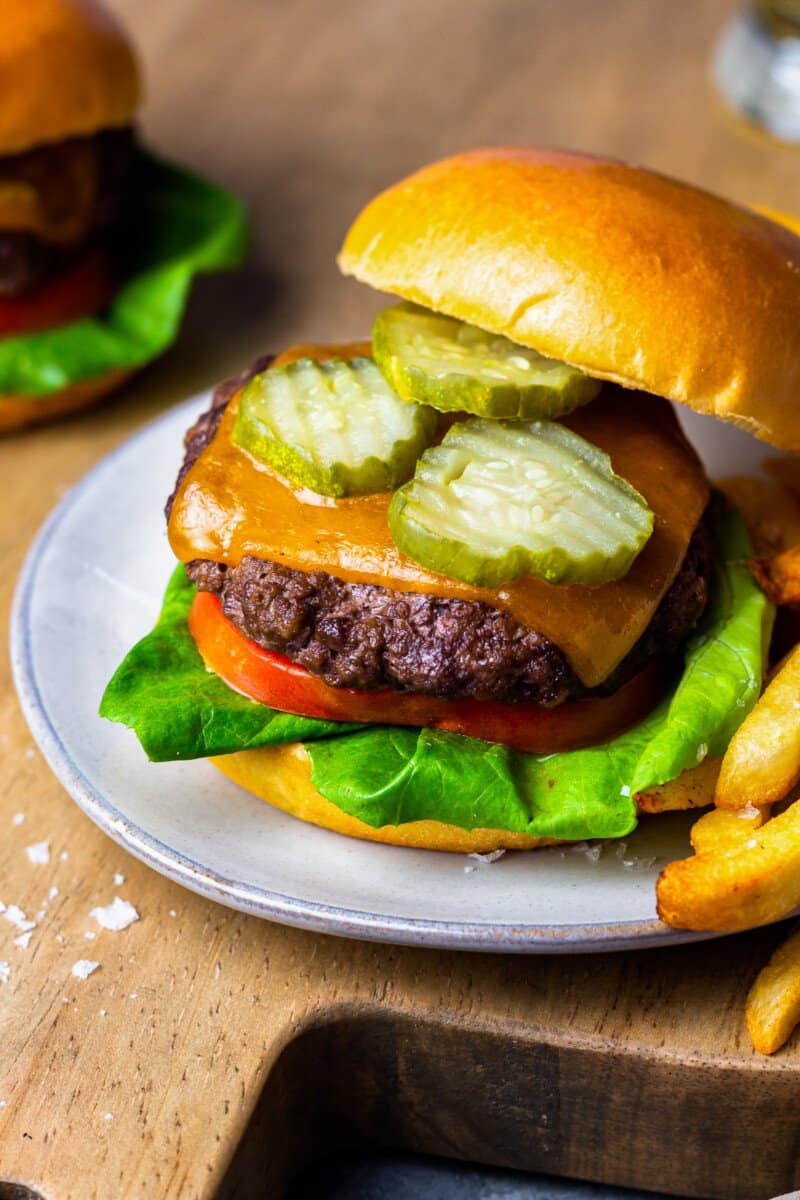 How to Store and Reheat
Store air fryer hamburgers in an airtight container in the refrigerator for up to 2 days. Reheat in a 400°F air fryer for 3-4 minutes.
How to Freeze
You can freeze cooked or uncooked burger patties. Cooked burger patties will keep well for up to 4 months and uncooked will keep for up to 6. Separate the burgers with parchment paper and place them in an airtight container. Let thaw overnight in the refrigerator before cooking or reheating.
Serving Suggestions
I like to serve these air fryer hamburgers in a nice soft sesame seed hamburger bun with burger sauce and fresh toppings like lettuce, tomato, red onion, and pickles. You can also keep them low-carb by serving them in a lettuce wrap.
Serve these burgers with your favorite sides like air fryer French fries, sweet potato fries, air fryer tater tots, creamy coleslaw, air fryer corn on the cob, or potato salad.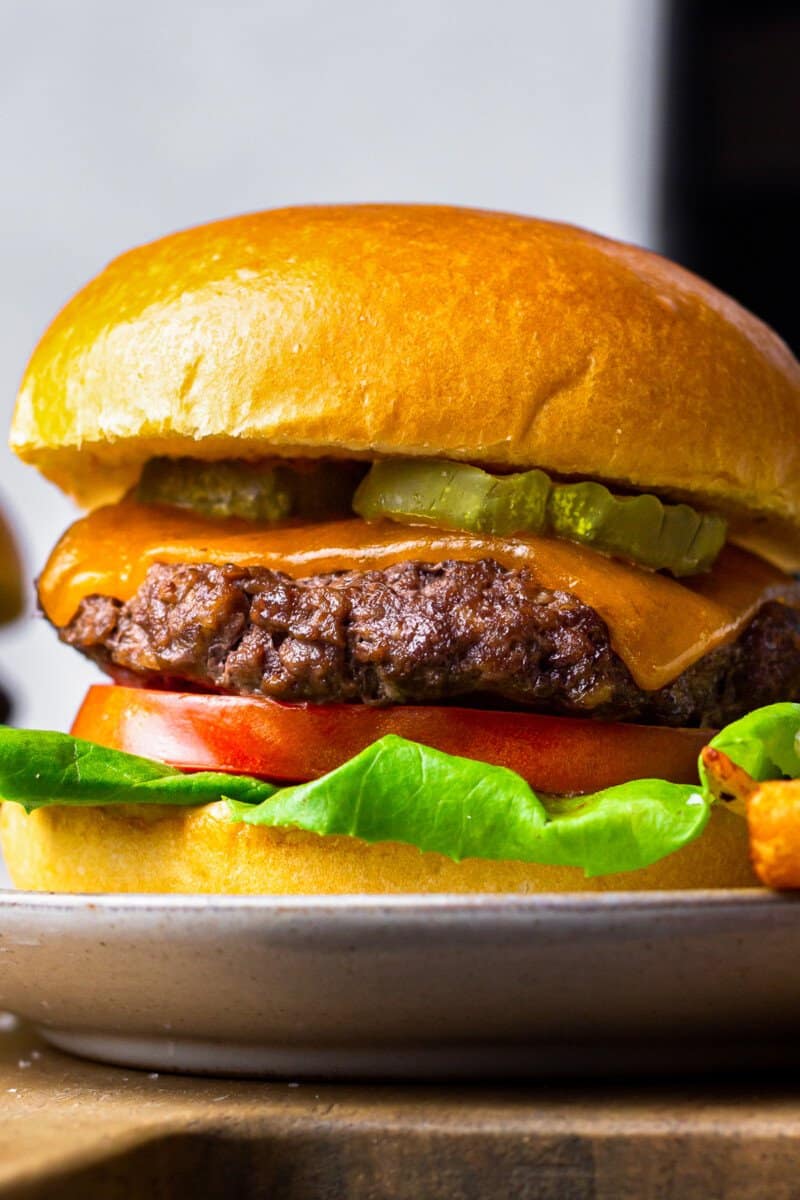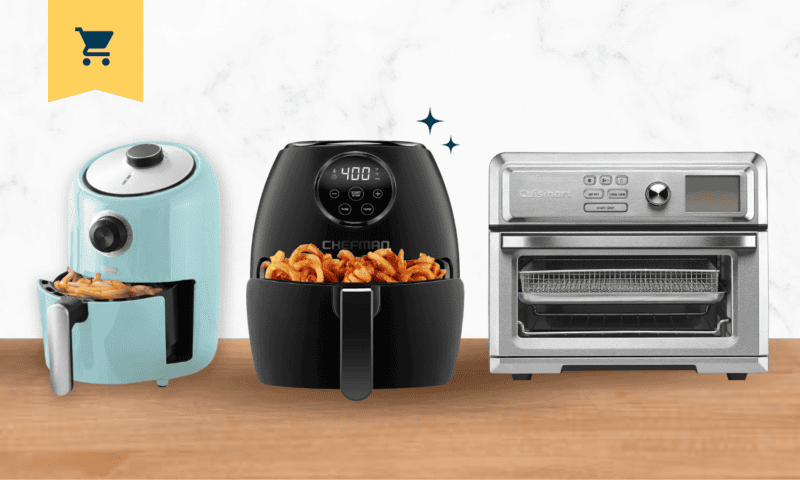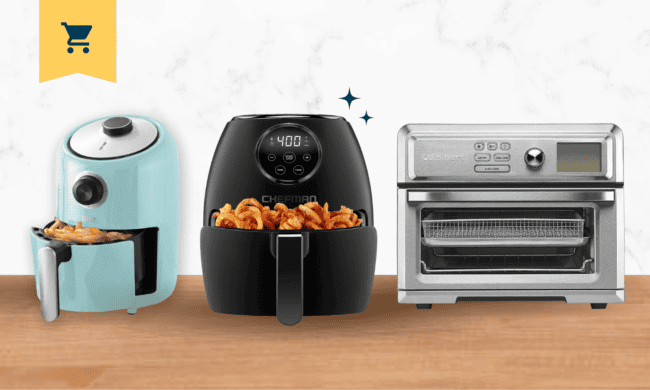 Best Small Air Fryers
We have reviewed our top 6 Small Air Fryers! Get reviews, pros, cons, and prices!
Top Small Air Fryers
More Hamburger Recipes We Love