This easy Turkey Salad recipe is a great way to use up leftover turkey, and it's so delicious! Turkey, cranberries, pecans, mayo, and a few other ingredients make a super creamy and flavorful mix. These turkey salad sandwiches make a quick and easy lunch idea, or eat it as a dip or side dish!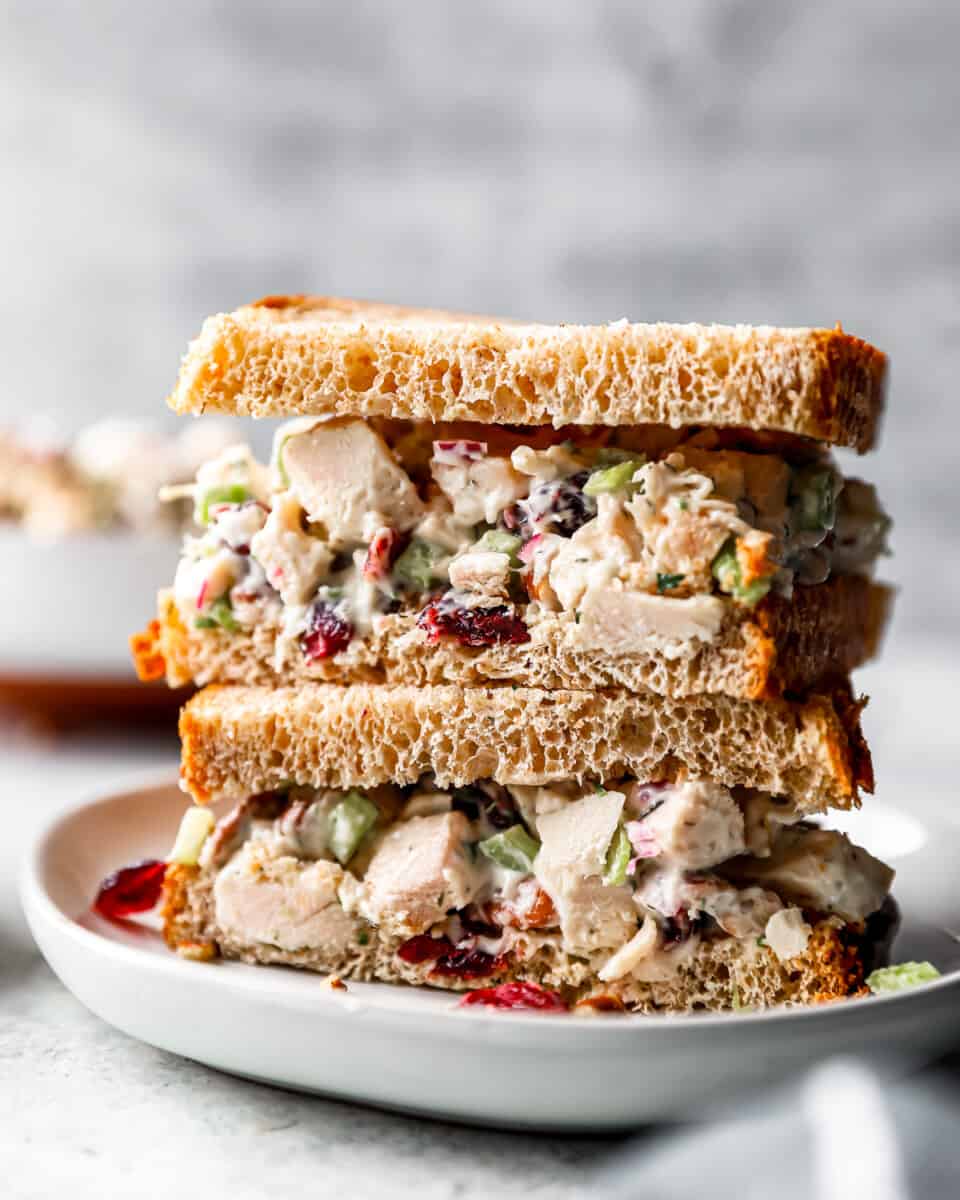 Why We Love This Turkey Salad Recipe
Looking for a simple recipe to use up all that leftover turkey? Look no further than this simple creamy turkey salad! It takes just 10 minutes to throw together and makes the perfect post-Thanksgiving sandwiches.
Variations on Leftover Turkey Salad
There are lots of ways to modify this recipe. For starters, you could change up the mix-ins. Keep total add-ins to about 2 cups. I love adding cranberries, celery, pecans, and onion, but chopped walnuts, grapes, hard-boiled eggs, or avocado would be delicious additions too! You could change the flavor slightly by swapping out the dill for another fresh herb, like parsley, basil, chives, or tarragon.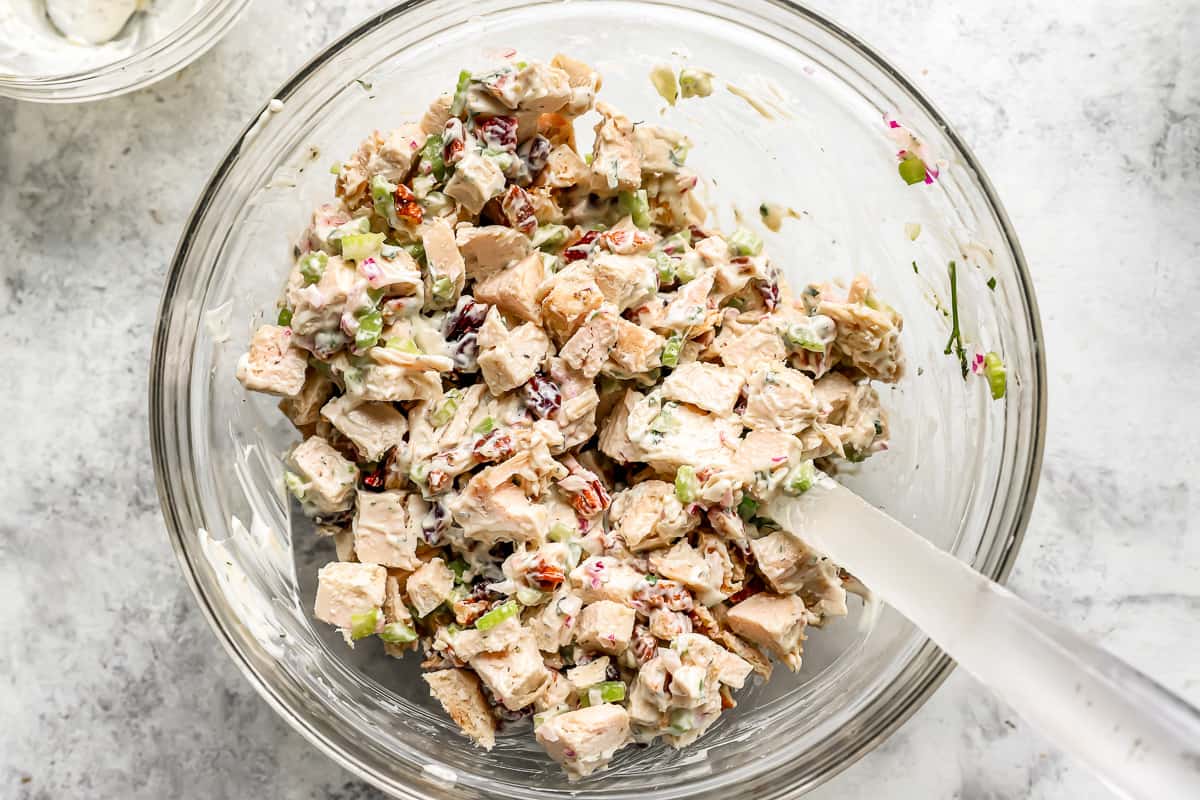 How to Store
Store leftover turkey salad in an airtight container in the refrigerator for up to 3 days. Enjoy cold. I do not recommend freezing it.
Serving Suggestions
This turkey salad is perfect for sandwiches–just throw it on some sandwich bread, croissants, or dinner rolls to make sliders. It's also delicious served alone, with crackers, or on top of a kale salad. Add a side of sweet potato chips for a perfect meal!
Is turkey salad healthy?
This salad is packed with lean protein, vitamins, and minerals. However, it is also high in saturated fat, cholesterol, and sodium. Enjoy it in moderation.
How many calories are in turkey salad?
Each serving contains 296 calories.
How long is turkey salad good for after Thanksgiving?
If you're using leftover (day-old) turkey, this salad will stay fresh for about 3 days.
Can you freeze turkey salad?
Although it is technically safe to freeze this creamy salad, I do not recommend it because it will turn out watery once thawed.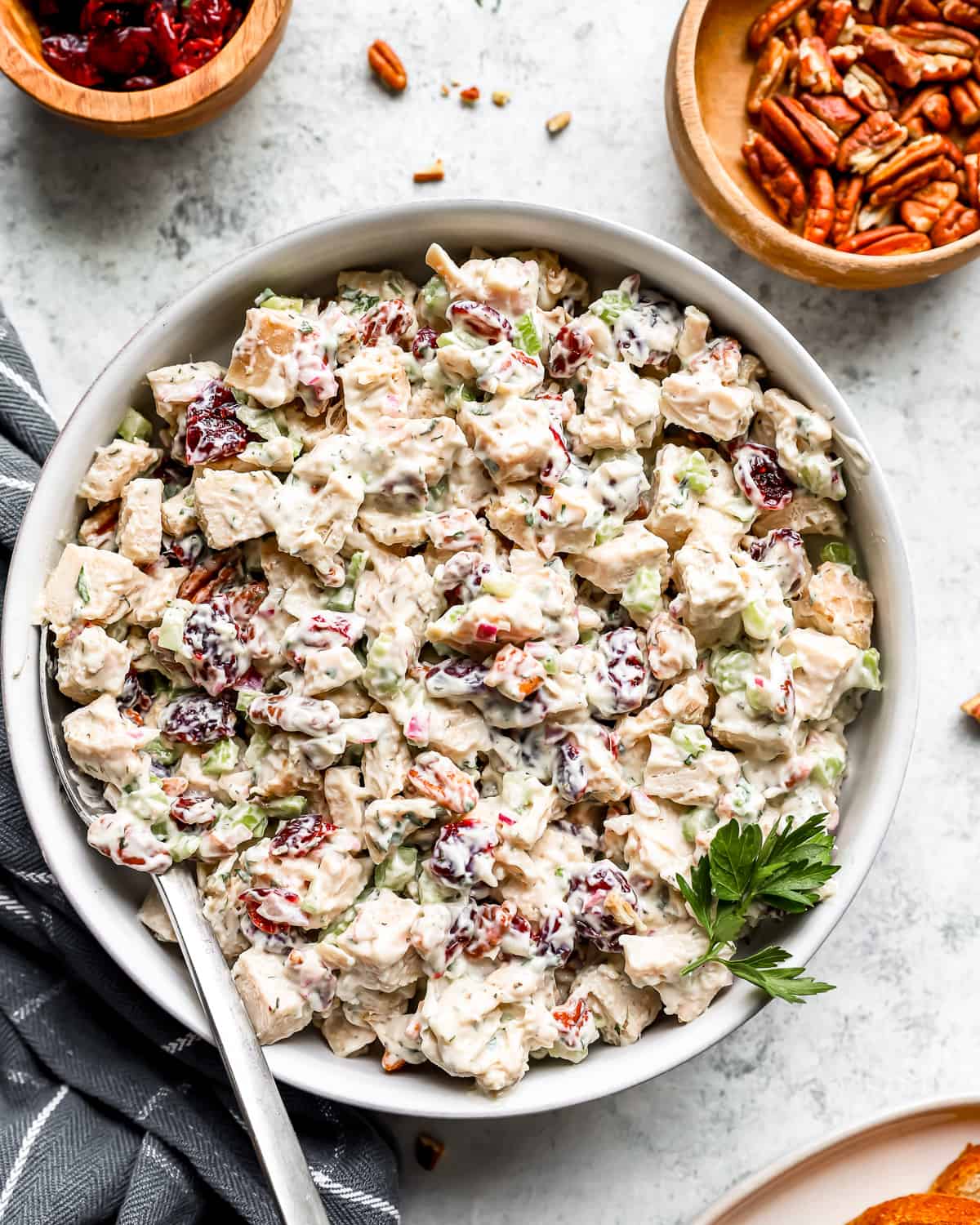 More Leftover Turkey Recipes We Love
How to Make Turkey Salad Step by Step
Mix the Salad: Add the 4 cups of chopped cooked turkey, 2 ribs of finely chopped celery, ½ cup of dried cranberries, ½ cup of chopped pecans, and ¼ cup of minced red onion to a large bowl and stir to combine.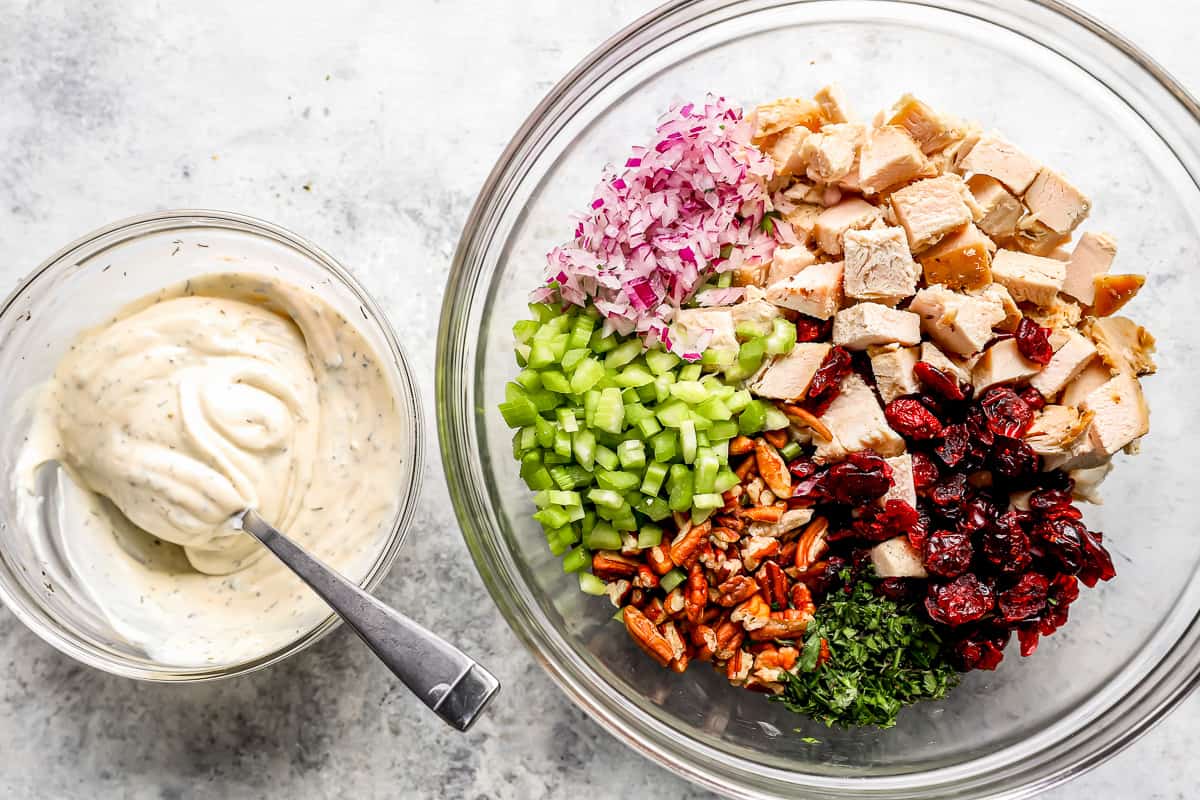 Dress the Salad: In a separate bowl, whisk ¾ cup of mayonnaise, 2 teaspoons of Dijon mustard, 2 teaspoons of red wine vinegar, ½ teaspoon of dried dill, ½ teaspoon of kosher salt, and ¼ teaspoon of ground black pepper together. Pour the dressing over the ingredients from Step 1. Toss to combine. Serve in a sandwich, on crackers, or on a salad with greens.