Beer Cheese Soup is delicious and made in just 15 minutes! This Beer Cheese Soup Recipe is a delicious, super quick soup recipe! This creamy comfort food is the perfect Winter easy dinner recipe! If you love cheese and love beer, this DELICIOUS Beer Cheese Soup is just for you.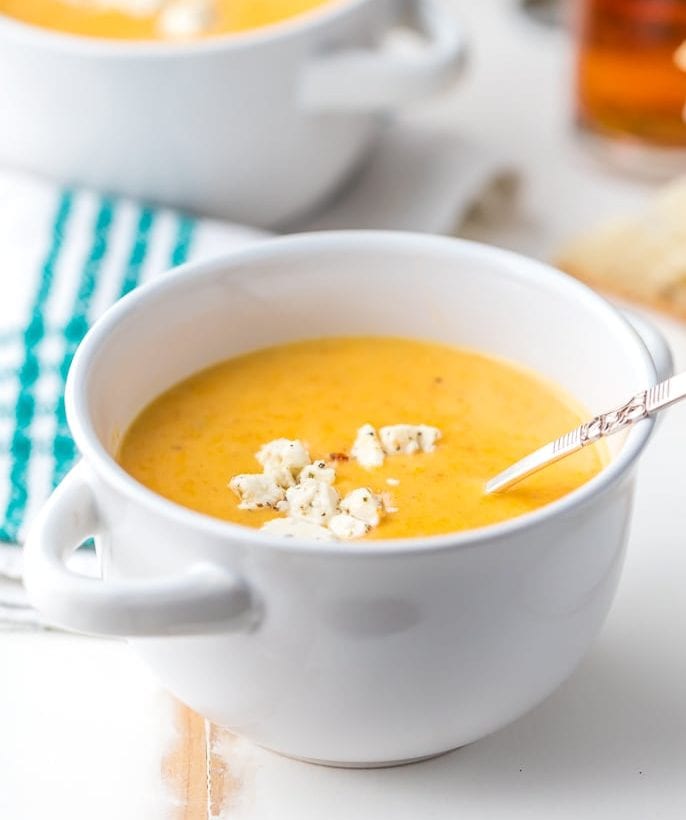 Beer Cheese Soup is a quick and easy comfort food perfect for busy nights.
Beer Cheese Soup is right up my alley! Beer and cheese. Two of my favorite favorite things. A culinary flavor match made in heaven. They just go together! As much as I love cheese and as much as I love beer, I have never made BEER CHEESE SOUP! WHY???? I was missing out in a major way.
This 15 Minute Beer Cheese Soup is the perfect Winter comfort food that my house has been missing. How did I ever survive without it??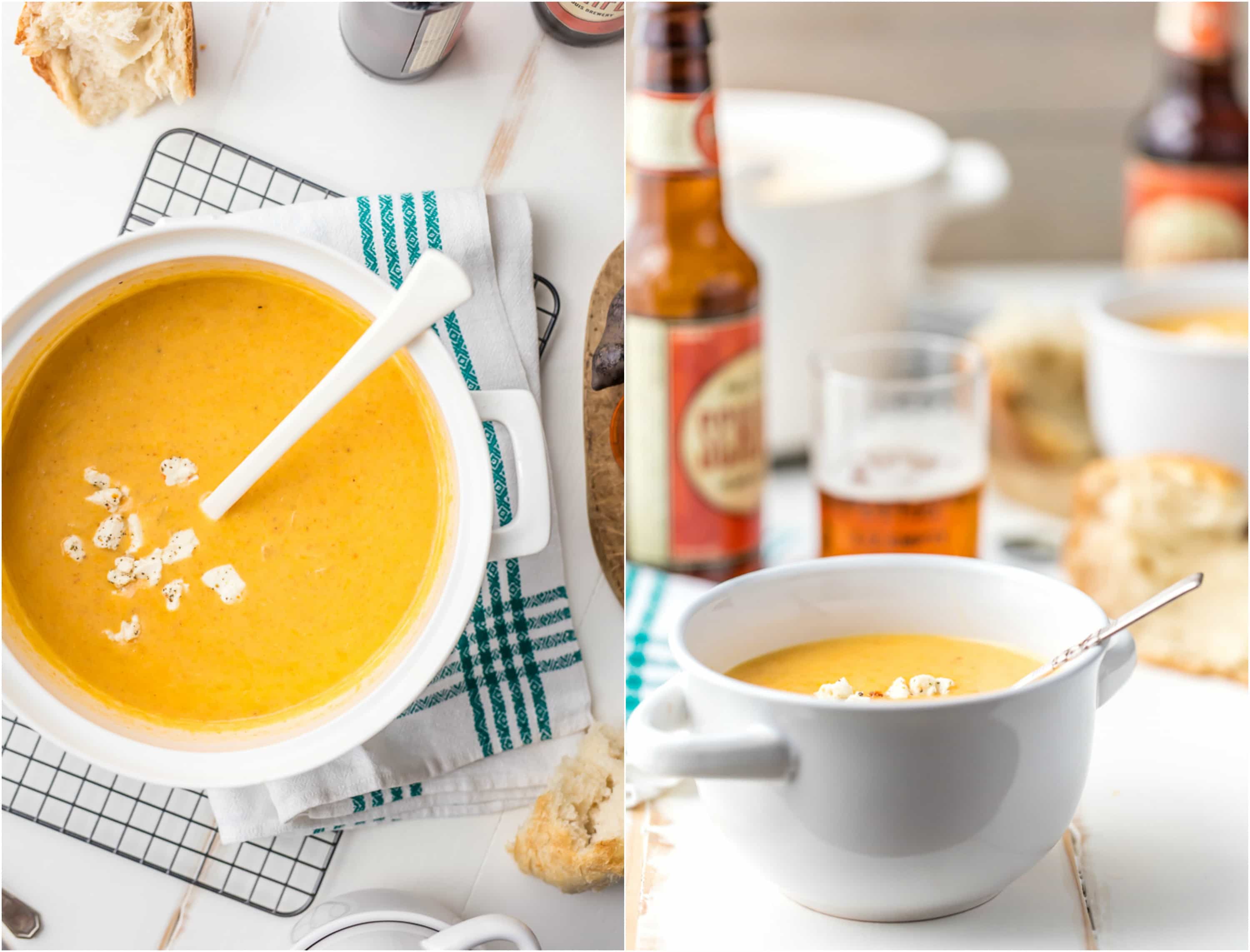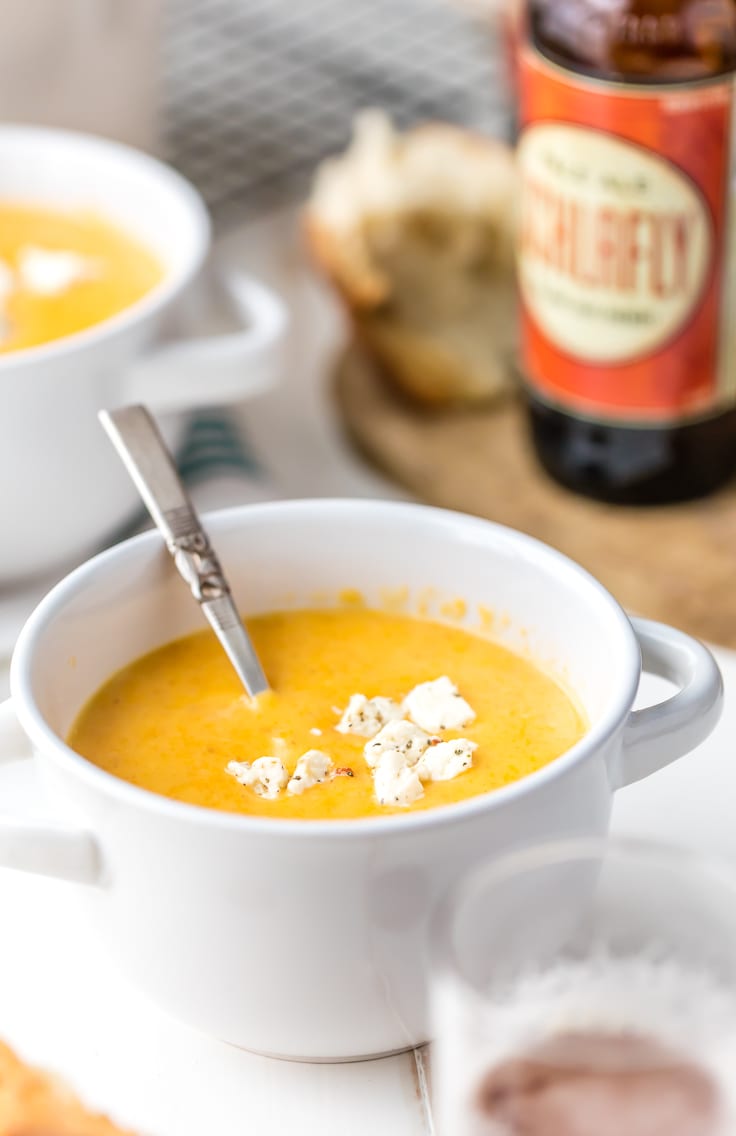 When I realized this amazing Beer Cheese Soup Recipe was made in just 15 minutes, I knew it was the perfect fit for our family.
Over time on this journey, soup recipes have become one of my favorite things to cook. We have made so many favorites including the Best Chili Recipe, Creamy Chicken Soup, Crockpot Chicken Tortilla Soup, Instant Pot Beef Stew, and Chicken Pot Pie Soup.
Maybe cooking all day every day makes me love quick and easy things even more than I did before. There's just something delicious and wonderful about whipping up a hearty, comforting soup in minutes and enjoying it on a cold night. Do things get better than this 15 Minute Beer Cheese Soup?? I don't think so!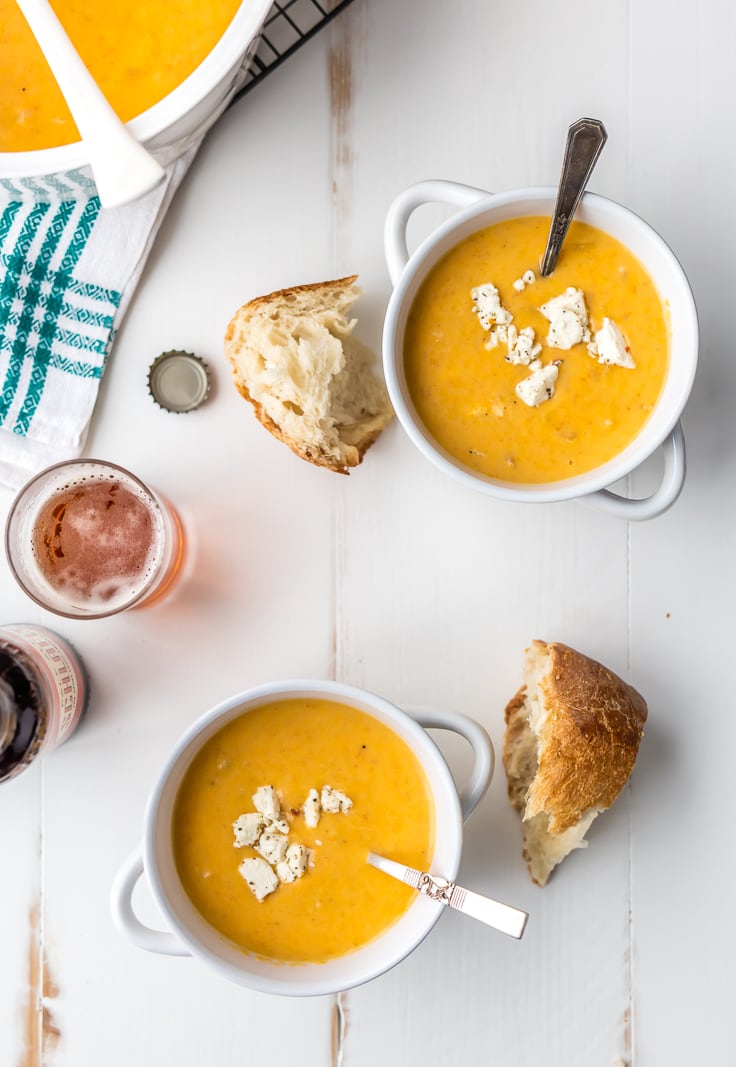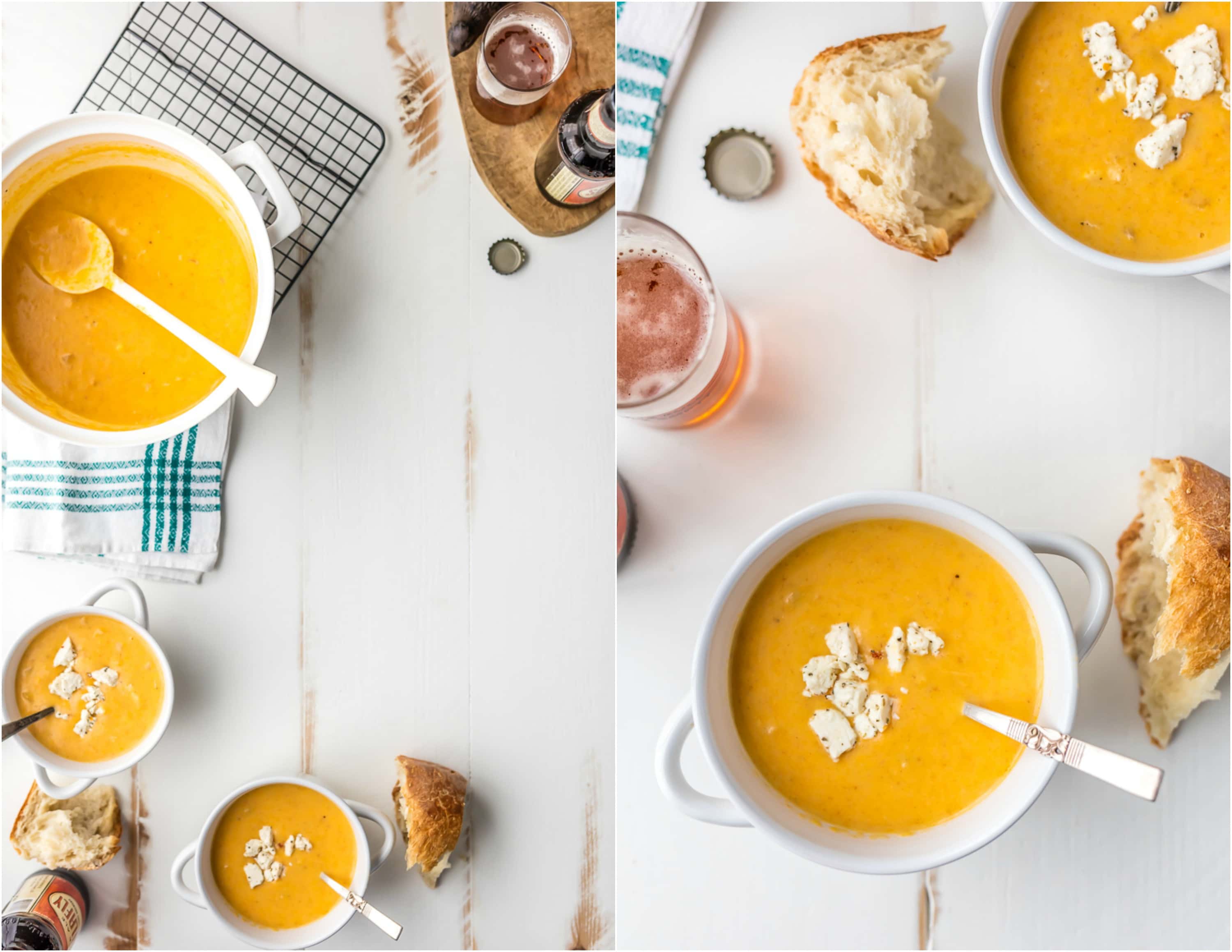 What do you serve with Beer Cheese Soup?
I love a good (and EASY) bread recipe to serve as a side for this Beer Cheese Soup Recipe. Some of our faves include this Homemade French Bread, our Beer Bread Muffins (the more beer the better, right?), or any of these easy bread recipes. We've got you covered! I love to dip crusty bread in this Beer Cheese Soup. One of life's simple pleasures.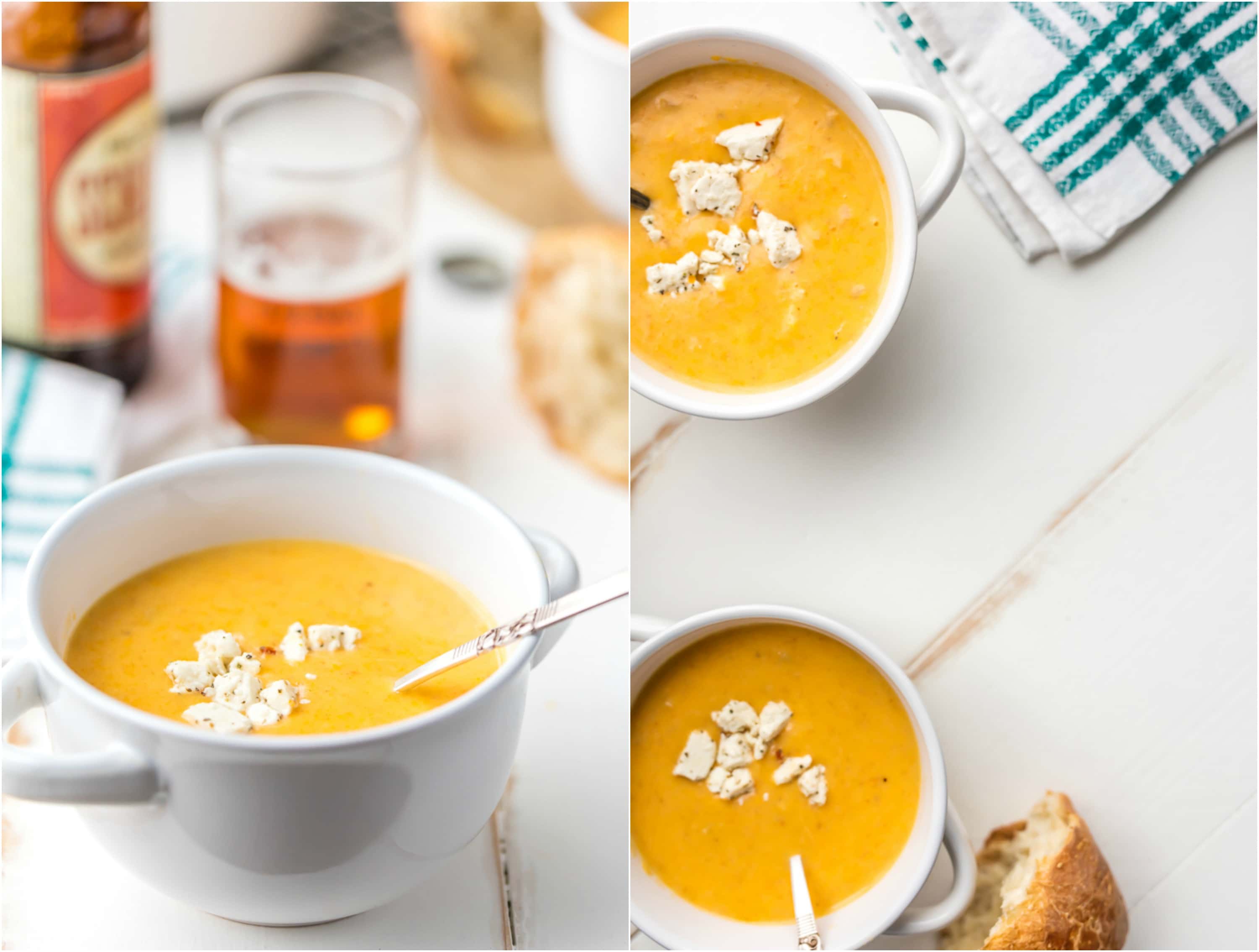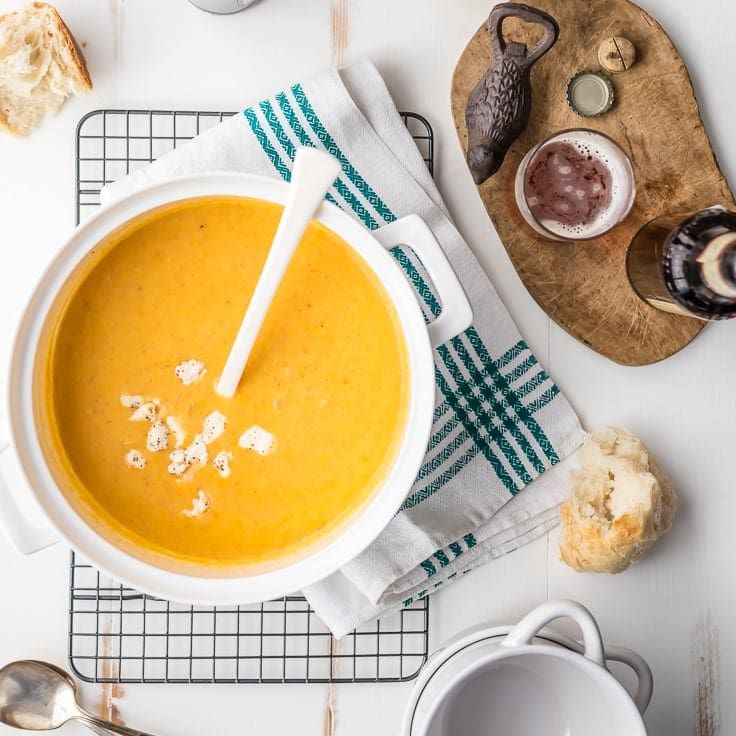 Beer Soup is something I could eat as a side, starter, or main course any day of the year. So delicious! I hope this easy recipe makes an appearance on your family's table sometime soon! If you LOVE beer cheese you also need to check out our Beer Cheese Dip! Only 4 ingredients. SO EASY.
See the recipe card below to see details on How to Make Beer Cheese Soup. Enjoy!
If you love 15-minute meals, you'll love these quick meal recipes from my friends!
Quick Jambalaya, from Melissa's Southern Style Kitchen.
Quick Chicken Burrito Bowl, from Cookin' Canuck.
Easy Quick Sweet and Spicy Chicken, from Tried and Tasty.