This Beer Cheese Soup recipe is so delicious and made in just 15 minutes! This creamy comfort food is the perfect winter dinner recipe. If you love cheese and beer (what could be better?), this easy beer cheese soup is just for you.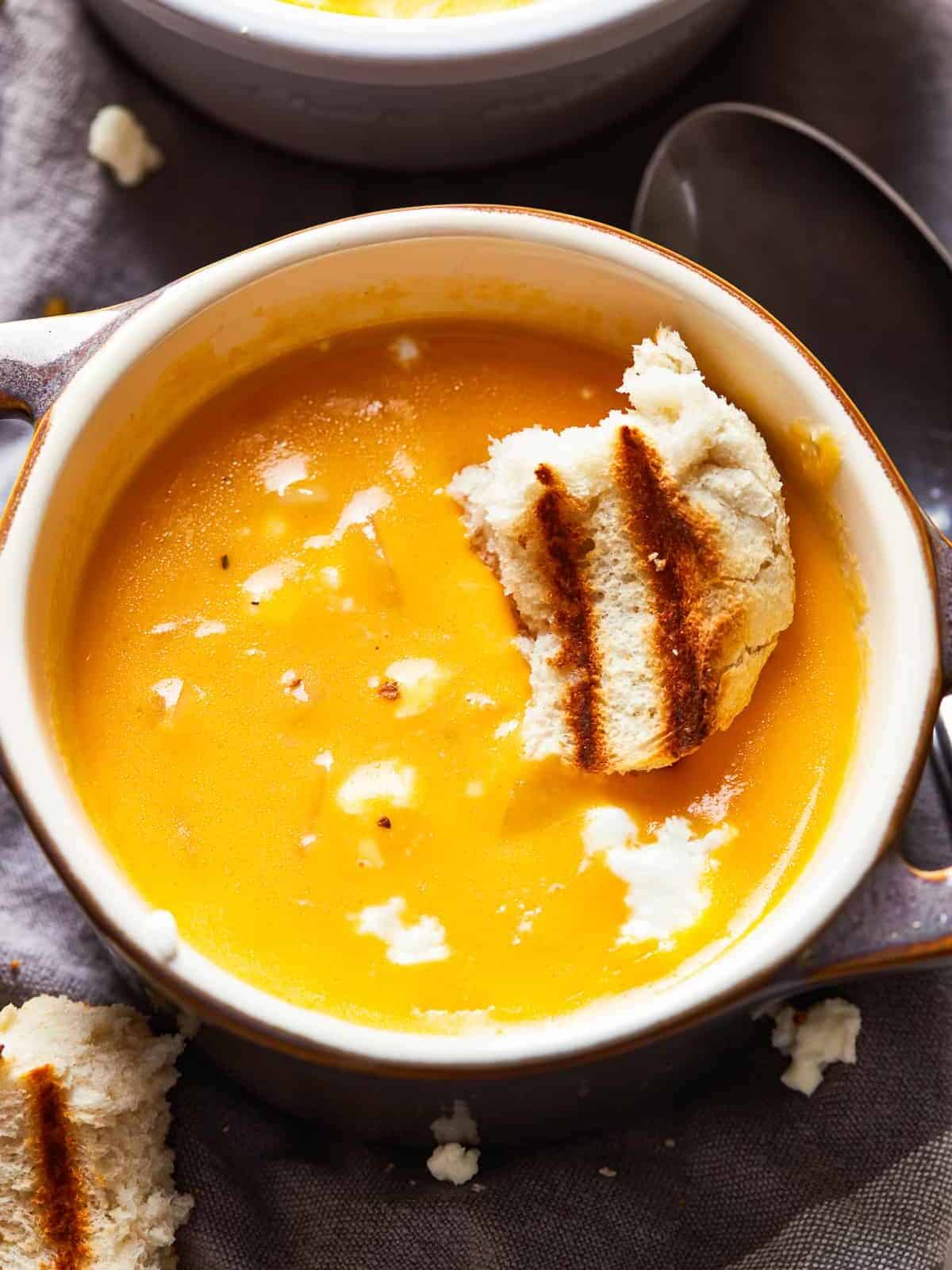 Beer Cheese Soup
This Beer Cheese Soup recipe is a quick and easy comfort food perfect for busy nights!
You had me at beer and cheese! Two of my favorite favorite things combined into one super easy soup. It's like turning game day appetizers into a comforting soup you can eat for dinner any time.
What could make something this creamy, cheesy, and flavorful even better? The fact that it's made in just 15 minutes! You won't have to worry about what to cook for dinner when you can whip this up in a flash as soon as you get home from work.
Serve it with some hearty bread and a beer, and all your worries from the day will melt away.
Why You'll Love this Beer Cheese Soup Recipe:
15 MINUTES MEAL: Excuse me if I'm repeating myself, but any recipe that can be made this fast is a must for me!
CREAMY: The texture of this soup is surprisingly thick and creamy, and of course it's super cheesy.
FLAVORFUL: The flavor combo of the beer and cheddar cheese is just unbeatable!
This 15 Minute Beer Cheese Soup recipe is the perfect winter comfort food that my house has been missing. How did I ever survive without it?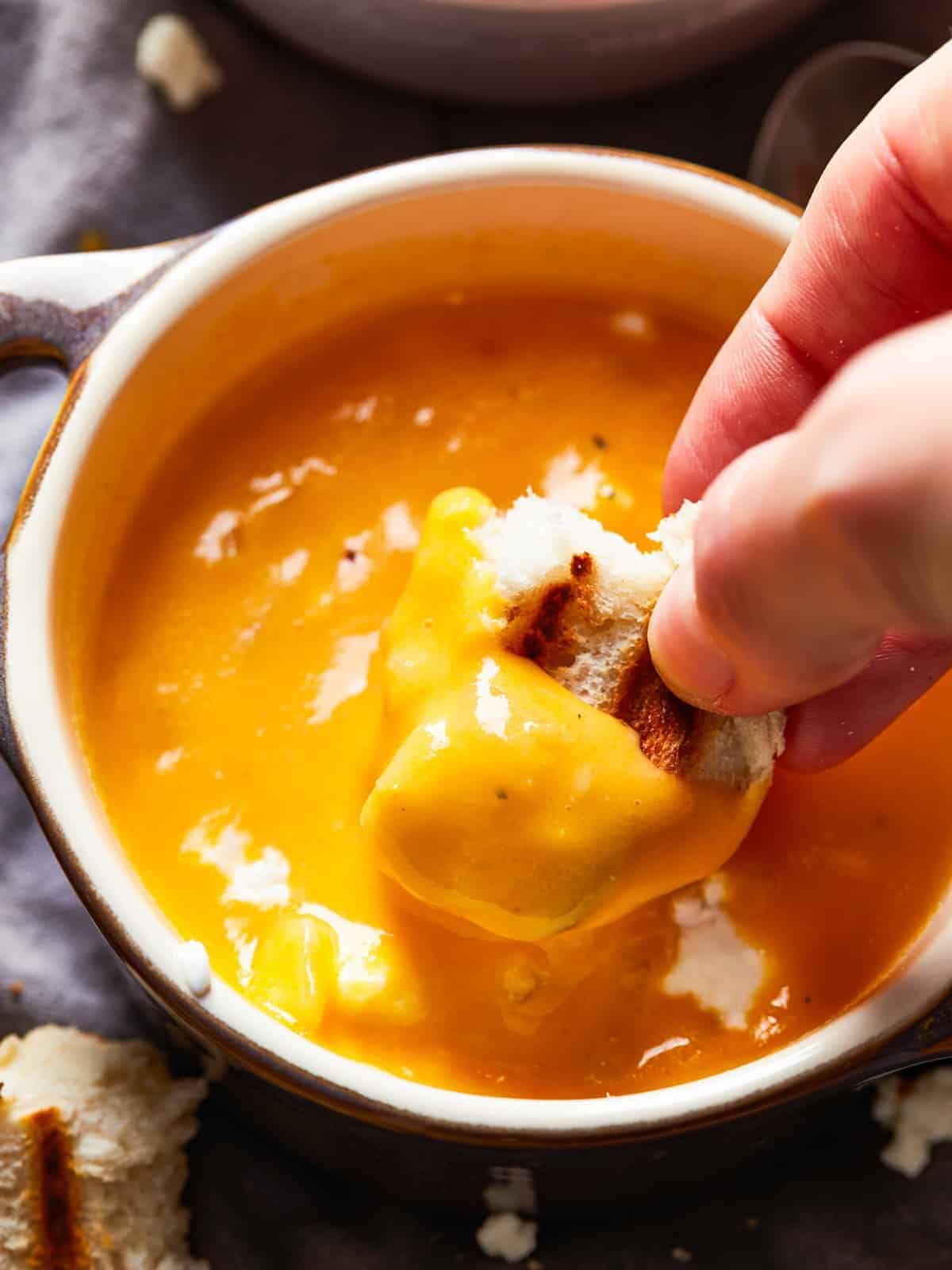 Ingredients
Beer: I recommend using a pale ale.
Cheese: Shredded cheese works best for this recipe because it will melt quickly and evenly.
Butter
Milk
Onions: Use yellow onion, chopped finely.
Vegetable Stock: You can substitute chicken stock if you prefer!
Flour: Flour creates a roux, which thickens the soup.
Salt & Pepper to taste.
How to Make Beer Cheese Soup (in 15 minutes!)
Be sure to see the recipe card below for full ingredients & instructions!
Melt butter in a saucepan and cook onions until translucent.
Stir in flour, stock, milk, and salt & pepper.
Simmer until it reaches your desired thickness.
Stir in the shredded cheddar cheese and beer until fully combined.
Serve hot, ideally with some crusty bread!
When I realized this amazing creamy beer cheese soup could be made in just 15 minutes, I knew it was the perfect recipe!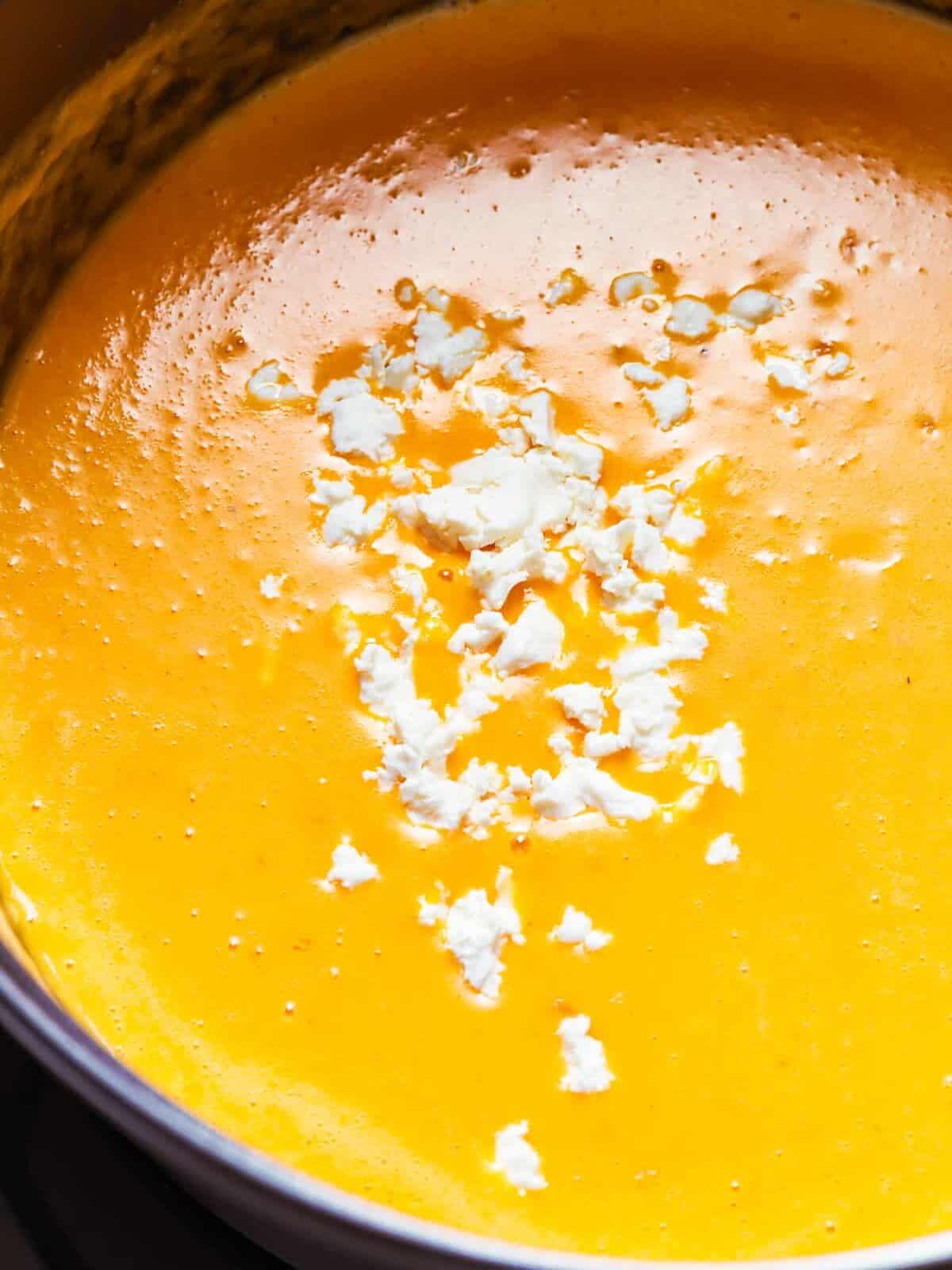 What kind of cheese should I use?
Sharp cheddar is ideal for this recipe because it's intensely flavorful, and just balances well with the beer. Pepper jack is another good option if you like a little spice!
How long does beer cheese soup last in the fridge?
You can store leftovers in the refrigerator up to 3 days.
How do you make this soup thick and creamy?
We use a roux for this soup (flour + butter), which creates that thick and creamy texture we love. Simmer it as long as you need to get your desired consistency.
This is truly the definition of an EASY recipe. A small ingredient list, a small step-by-step process, and a short cook time. This will be ready before you know it!
Serving Suggestions
I love a good (and EASY) bread recipe to serve as a side for this beer cheese soup recipe. Some of our faves include this Homemade French Bread, our Beer Bread Muffins (the more beer the better, right?), or this Rosemary Bread. We've got you covered! I love to dip crusty bread in this cheesy soup. One of life's simple pleasures.
Basically, beer cheese soup + bread + more beer = the perfect comfort food combination!
Tips!
Use a saucepan or dutch oven for this soup recipe.
Cook onions just until translucent–it only takes a few minutes.
Serve hot or keep it warm before serving for best texture.
Store leftovers in an airtight container, in the fridge, for 3 days.
What kind of beer is best for beer cheese soup?
We use a pale ale for this beer cheese soup recipe. It's malty, hoppy, not too dark, and not too light. It adds a nice flavor and isn't too bitter!
What other toppings or ingredients can I add?
This 15 minute soup is super simple with just a few necessary ingredients. It tastes amazing exactly as it is, but you can add all kinds of toppings to finish it off.
We love to sprinkle feta crumbles on top. You can also add bacon crumbles, chopped chives or green onion, sliced jalapenos, diced tomatoes, and so much more. It's a great base for your favorite toppings!
More Beer Cheese Recipes: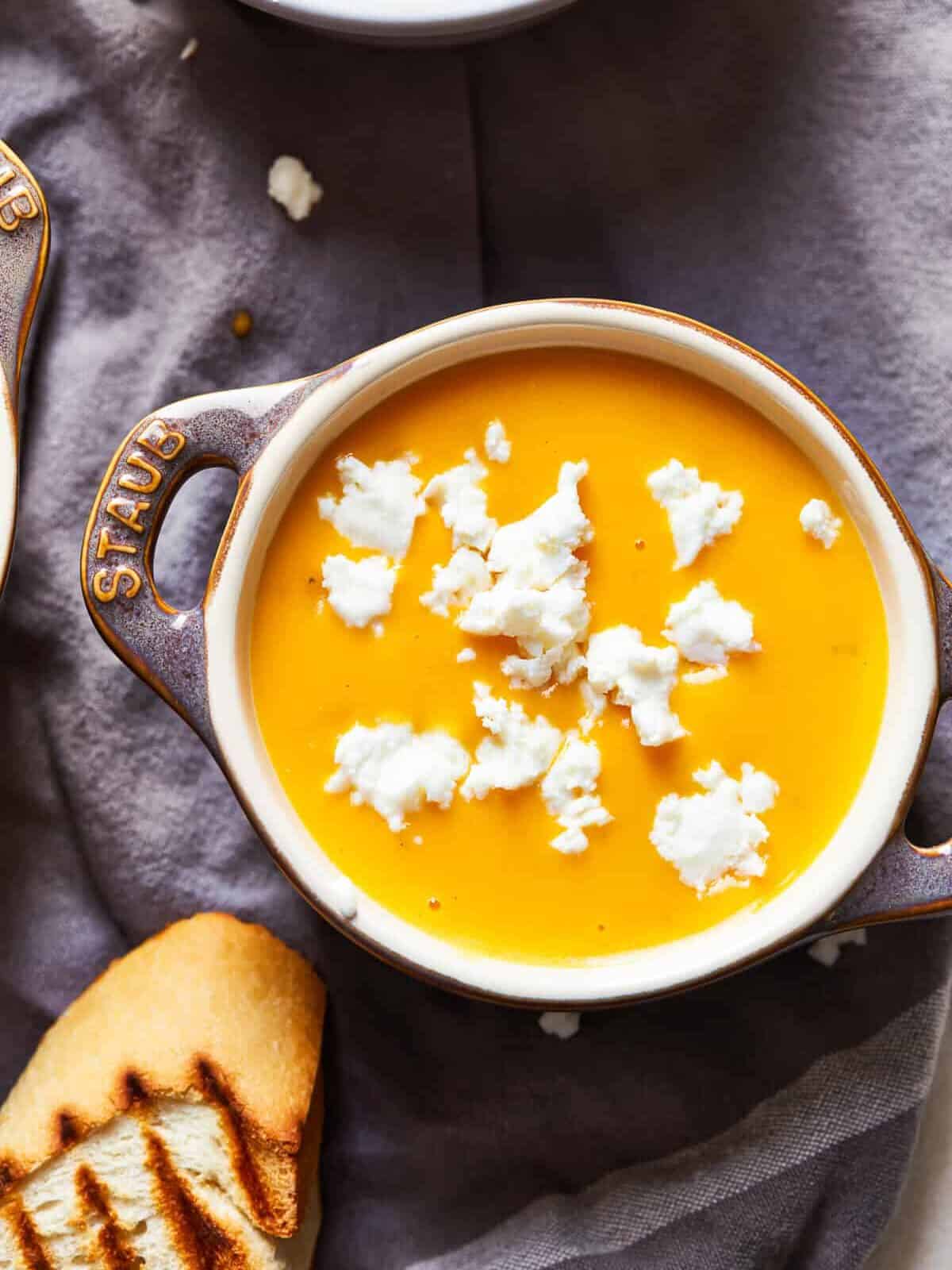 Beer Cheese Soup is something I could eat as a side, a starter, or a main course any day of the year. So delicious! Serve it up for dinner, on game day, or any time you need a super quick meal.
If you make this recipe be sure to upload a photo in the comment section below or leave a rating. Enjoy!