Kiss the jarred sauce goodbye when you make this incredibly easy and delicious Homemade Alfredo Sauce. It's an easy addition to some of your favorite types of pasta, including fettuccine, spaghetti, and penne!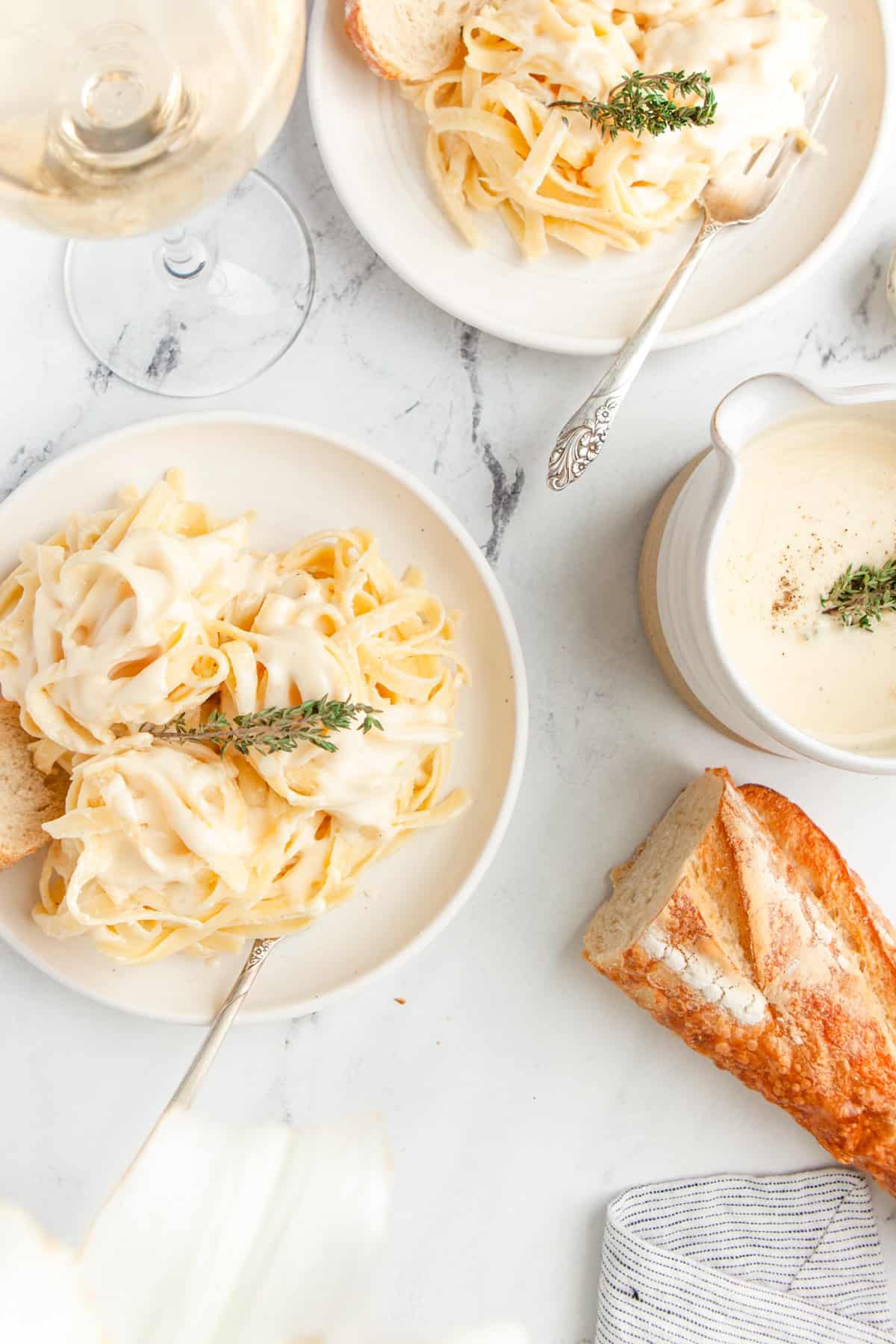 Creamy Alfredo Sauce
If you've ever visited an authentic Italian restaurant and had their fettuccine alfredo, you know how good the creamy sauce tastes compared to the jarred stuff that you can find at the store. If you'd like to emulate that taste at home while making alfredo for the family, give this easy and tasty recipe a try.
Why You'll Love this Alfredo Sauce Recipe:
EASY: You'll only need about six to seven ingredients to prepare this creamy and delicious sauce to spread over your pasta.
VERSATILE: You have the option of making a cajun version of this alfredo by adding cajun seasoning to the mixture.
DELICIOUS: This sauce tastes amazing and goes great with pasta, chicken, shrimp, broccoli, and more.
Who knew it was so simple to make a delicious Homemade Alfredo Sauce? Use fresh ingredients to make something that tastes like it came straight out of a restaurant.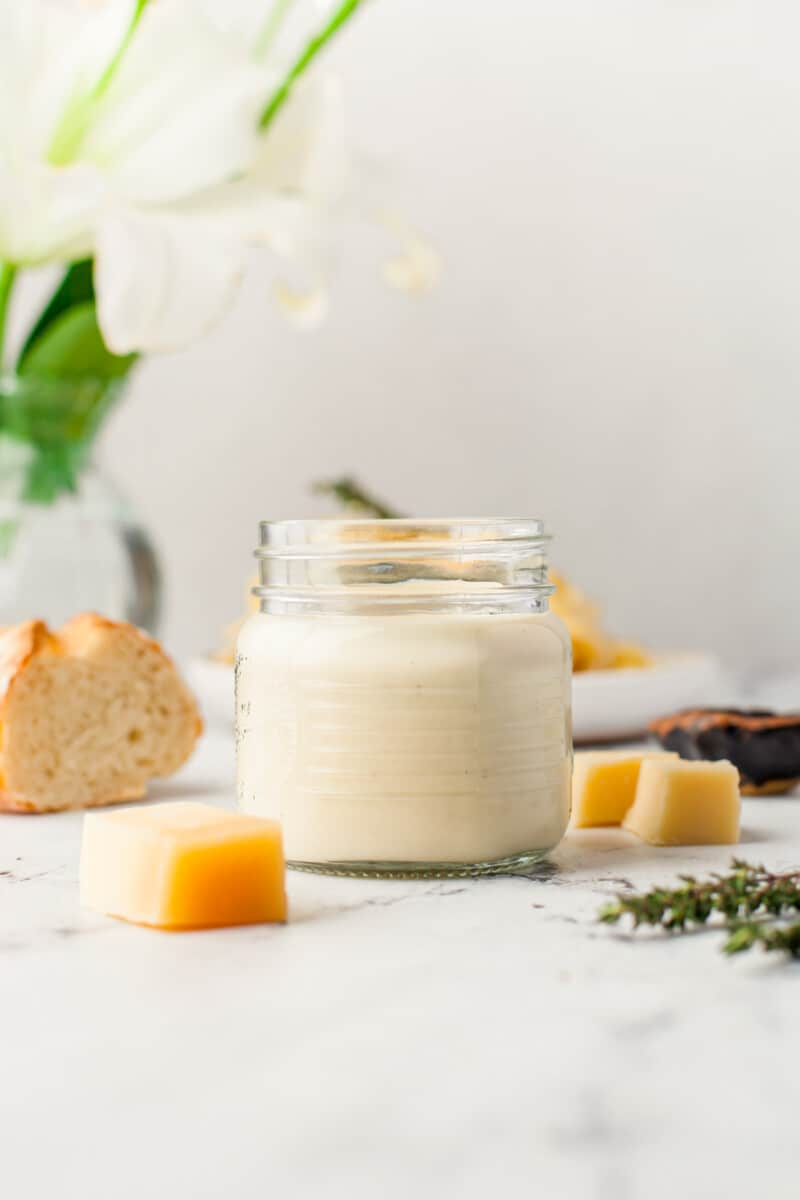 How to Make Alfredo Sauce
Be sure to see the recipe card below for full ingredients & instructions!
Begin melting your butter in a saucepan before adding your garlic and cooking until it becomes brown.
Remove the pan from the heat, let sit for five minutes, and then add your heavy cream.
Combine, place back on your stove, and then add your grated cheese while mixing.
Add your seasonings and continue to simmer for several minutes.
Recipe Notes
If you don't have heavy cream, you can make it using whole milk and full-fat butter.
Add red chili pepper flakes to the blend of seasonings if you'd like to add a slight bit of spice to your sauce.
If your sauce appears to be too thick, you can thin it out by using some of the reserved pasta water and adding it to the skillet.
Feel free to use pre-minced garlic if you don't have fresh garlic cloves available to use for this recipe. It will still work well.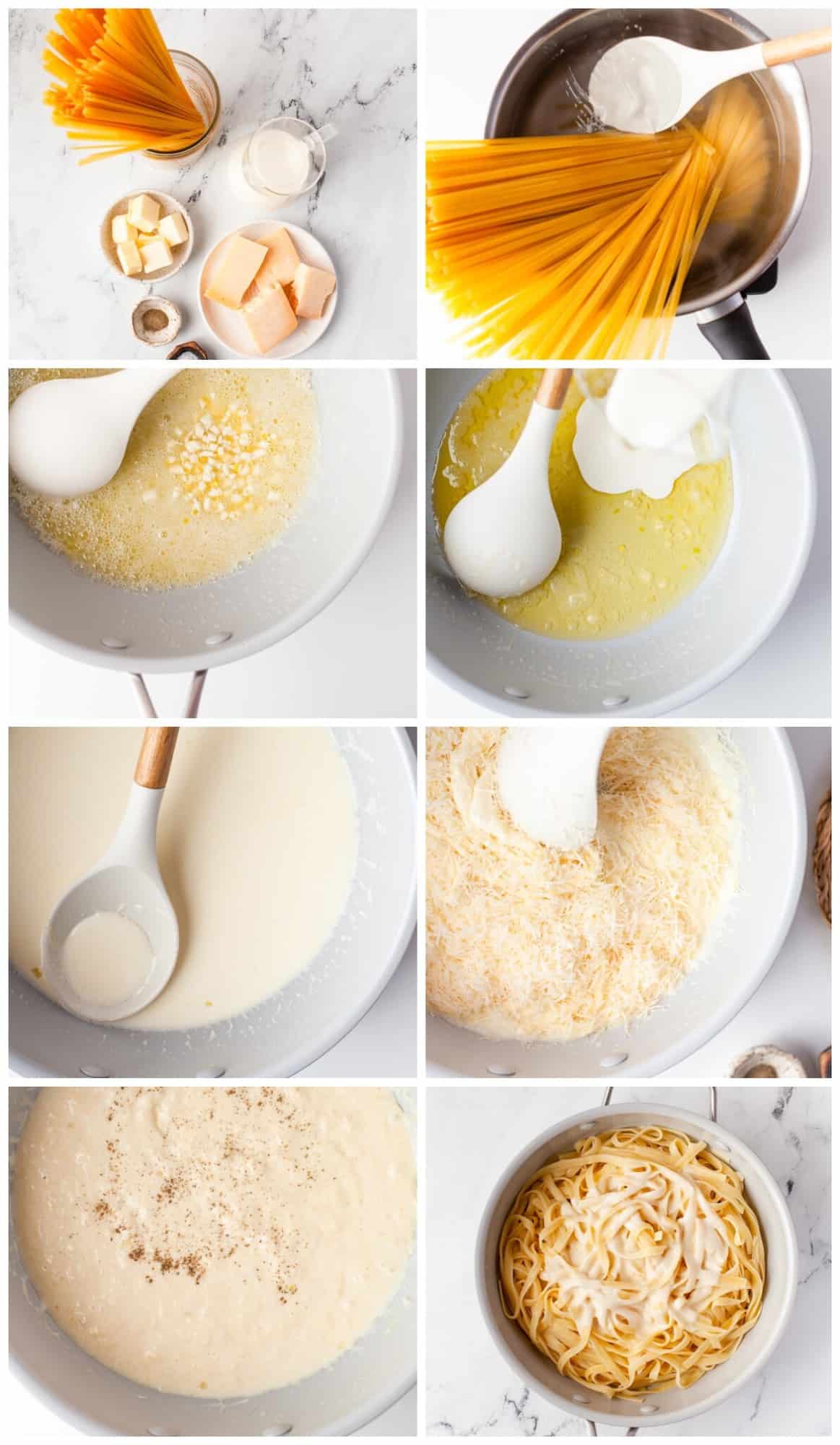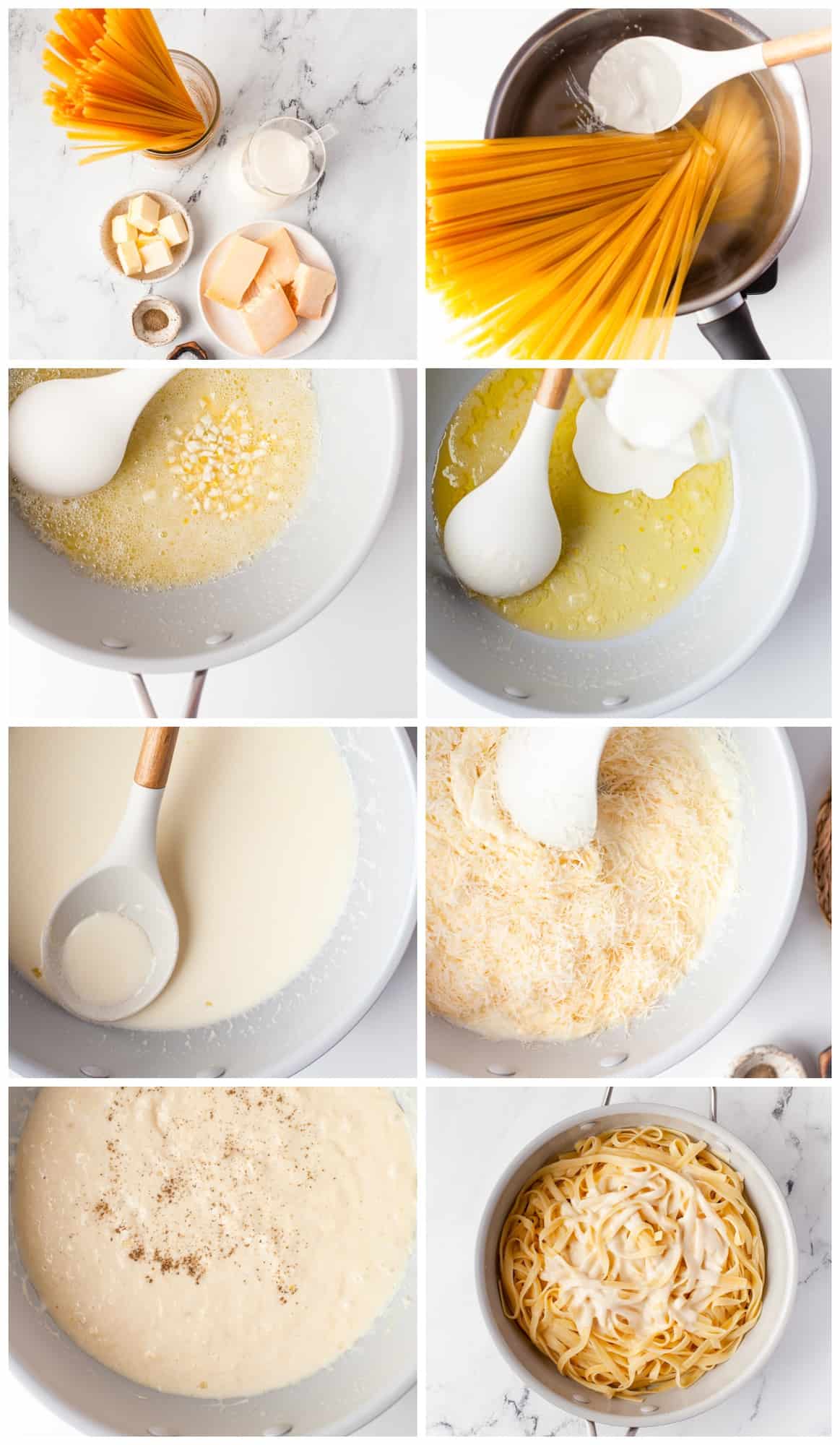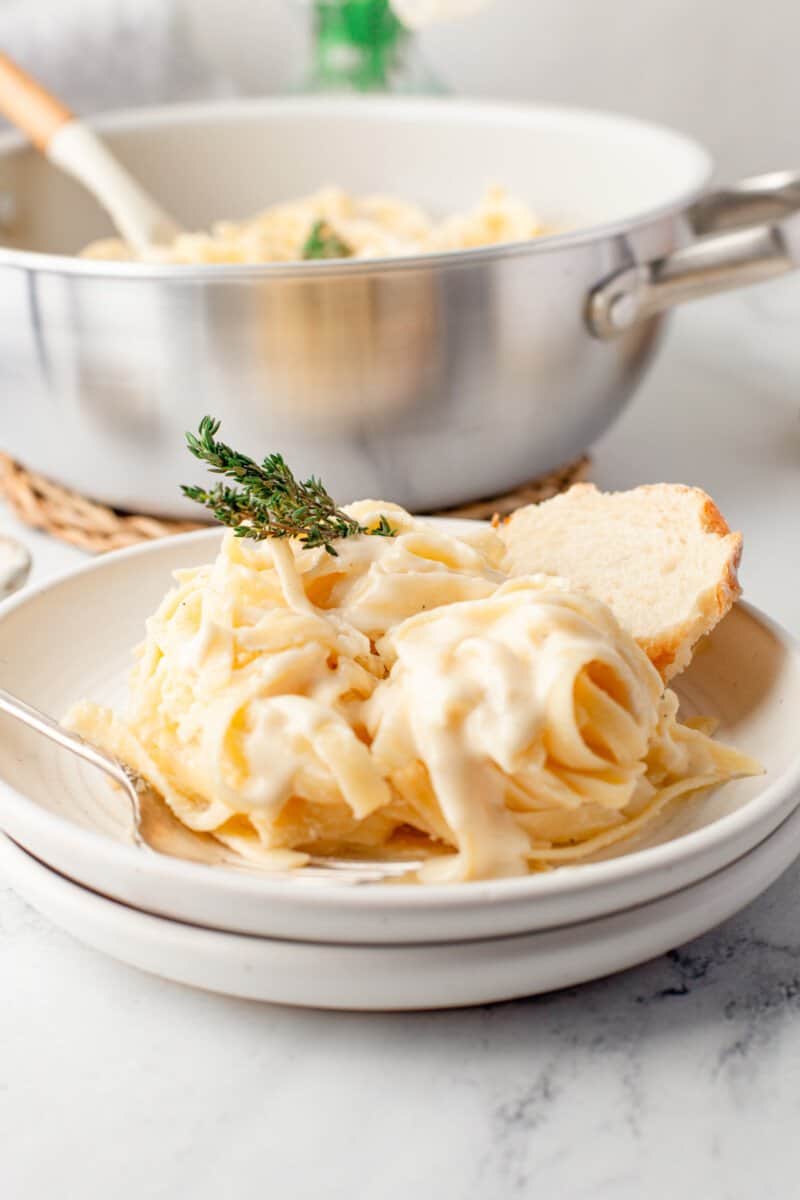 Why does the heavy cream need to be at room temperature?
If cold heavy cream is added, it may separate. Room temperature cream incorporates much more easily with the other warm ingredients.
Can I use a blend of cheeses?
Yes! Instead of 6.4 ounces of Parmesan cheese, use a combination of freshly grated Parmesan and Pecorino Romano cheeses.
How can I make the Alfredo sauce thinner?
To thin out the sauce, gradually add a couple tablespoons of warm water (or pasta water) after the cheese is mixed in.
How long does this sauce last?
Store any leftover Alfredo sauce in an airtight container in the refrigerator for up to 5 days. When ready to reheat, don't microwave the sauce! Instead, warm the sauce in a saucepan set over low heat.
Can I freeze Alfredo sauce?
I don't recommend it. Cream-based recipes don't typically thaw and reheat well.
Serving Suggestions
Serve this sauce over your favorite pasta. Try making pasta fro scratch for the freshest taste!
Add extras to the pasta and sauce, such as chopped broccoli, mushrooms, chicken, or even shrimp.
Serve with a side of garlic bread that you can dip into the sauce.
You can also prepare a side salad to enjoy with the pasta and sauce.
Making Homemade Alfredo Sauce is so simple. Once you try it, you won't want to go back to using the jarred stuff ever again.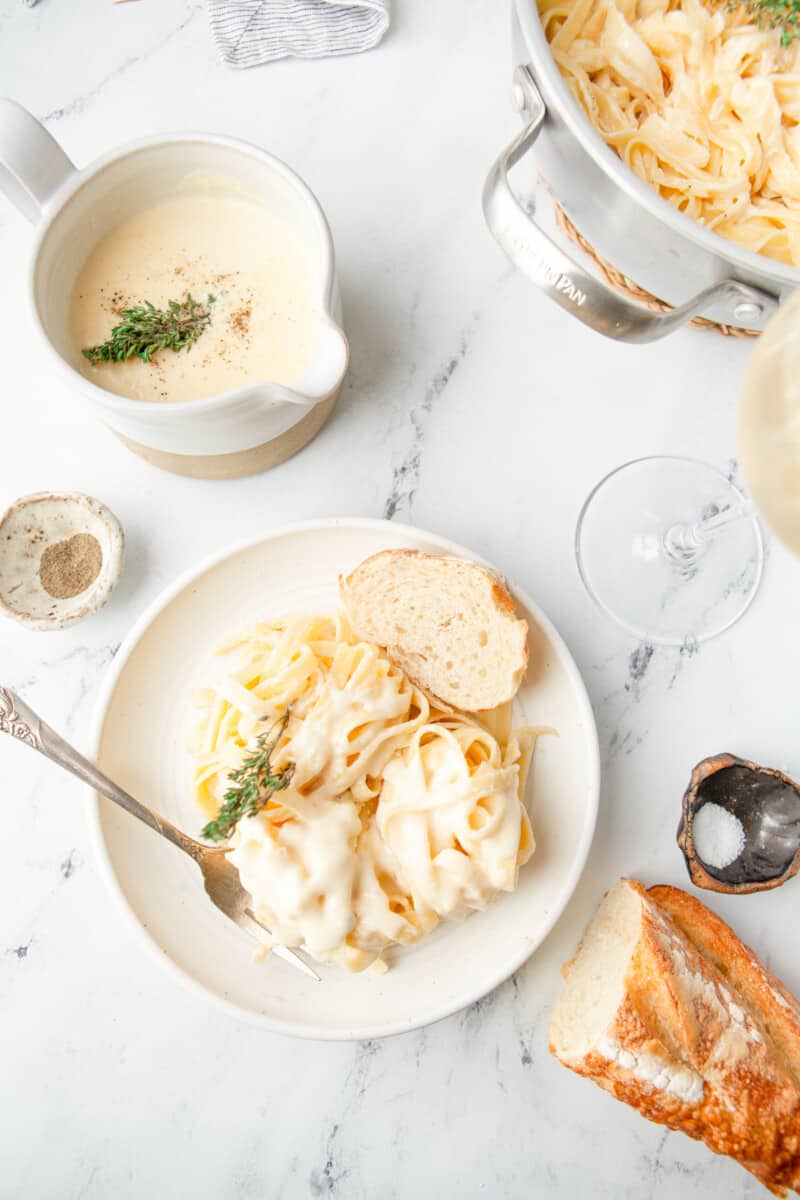 Tips!
Make sure you're using unsalted butter. If it has salt in it, the sauce may taste a bit too salty to you.
Fresh thyme is an optional ingredient that adds even more flavor to this sauce. However, you don't need it. If you can't find it, don't worry about adding it because the sauce will still taste amazing.
It's best to use fresh grated parmesan cheese because of that extra flavor it brings to the sauce compared to bottle parmesan.
Prepare this sauce and even customize it to your liking. It's so good that you'll want to try different variations of it for all kinds of meals that you make!
Can I use pre-shredded cheese?
For the best tasting sauce, use high quality cheese and grate it yourself. Pre-shredded cheese doesn't melt as well and isn't a great option for Alfredo sauce.
What can I use instead of heavy cream?
For a lighter Alfredo sauce, use whole milk or half-n-half instead of heavy cream.
Can I double this recipe?
I highly recommend making a double batch! Simply double all of the ingredients and follow the instructions as written.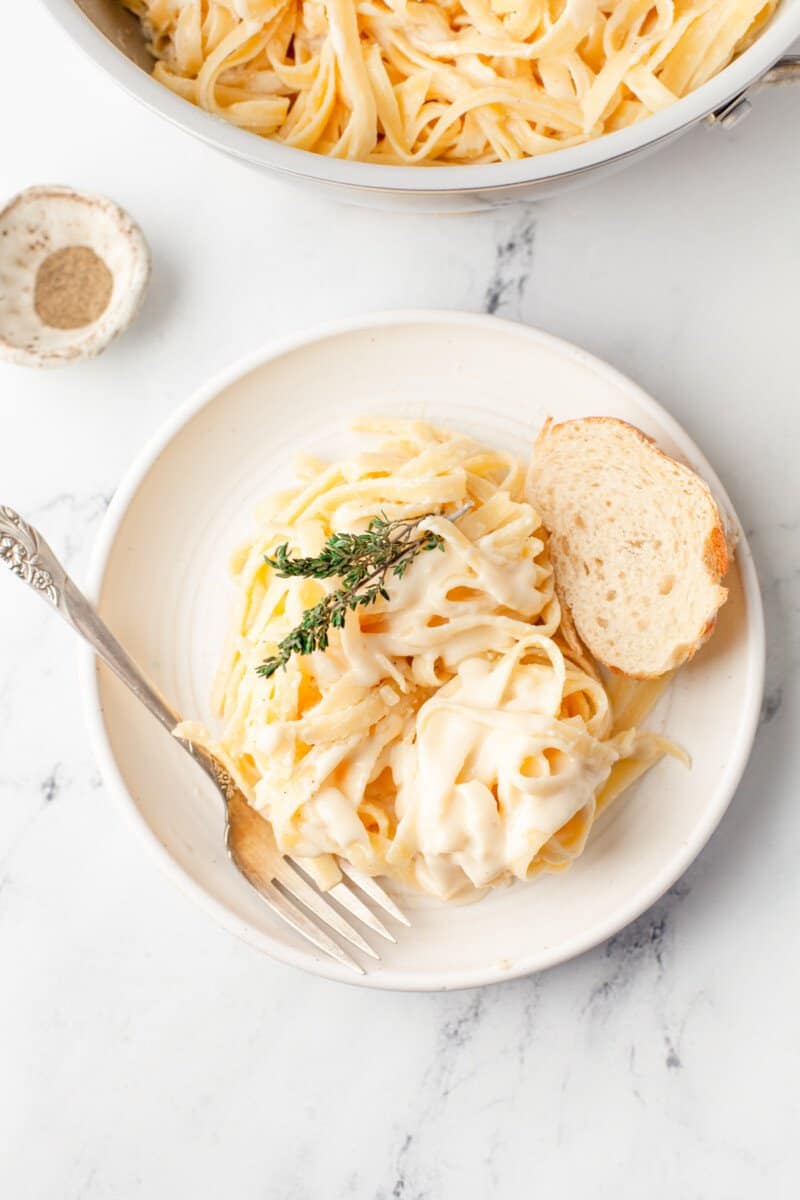 Not only can you make alfredo sauce from scratch, but you can also try these other homemade sauce recipes. They're so much better than the kind you get at the store.
If you make this recipe be sure to upload a photo in the comment section below or leave a rating. Enjoy!