Raspberry Italian Cream Soda is a fun (alcoholic or not) twist on a childhood favorite. Perfect for parties, girls' nights, or just a special treat. It tastes like old times with bright flavors and colors that will wow any guest!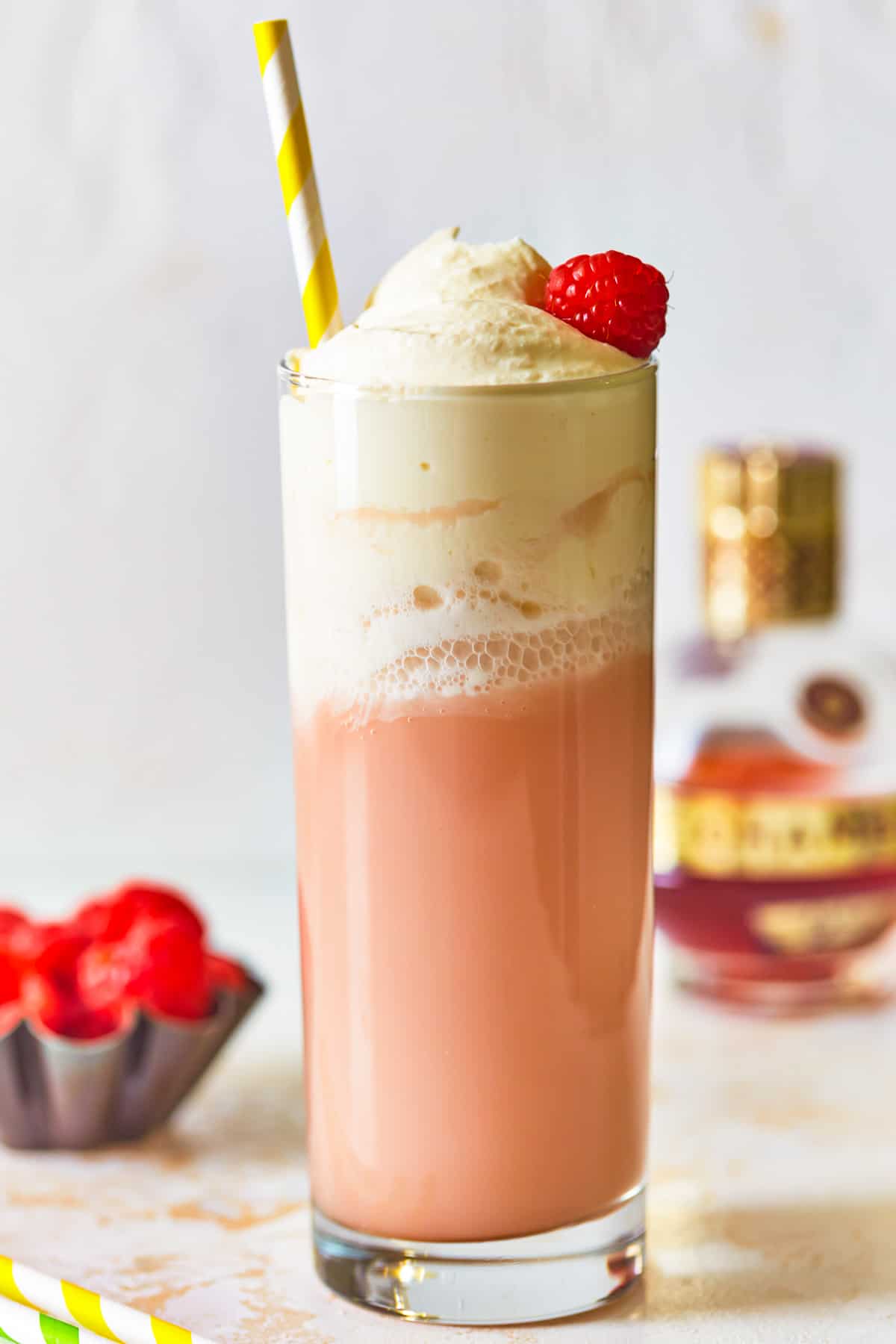 What's in Italian Cream Soda?
You all know that cocktails are one of my favorite things to make for the blog, and these boozy raspberry Italian cream sodas are no exception. They're beautiful, delicious, and fun!
Club Soda: Make it bubbly!
Raspberry Liqueur: I prefer to use Chambord.
Heavy Cream: Creamy and dreamy!
Whipped Cream & Raspberries: Top it off with some garnish!
Pro Tip: To make this non-alcoholic, use regular raspberry syrup!
Italian Cream Soda Flavors
You can switch out the syrups to make any soda flavor you want. Use limoncello, lime liqueur, Cointreau (or triple sec), or strawberry liqueur. Or opt for an already creamy liqueur, like Bailey's Strawberries & Cream, Baja Luna Tequila Black Raspberry Cream Liqueur, or DeKuyper's Creme de Banana. Make a black and white soda with some Ghirardelli Chocolate Liqueur or a Butterbeer with DeKuyper's Buttershots.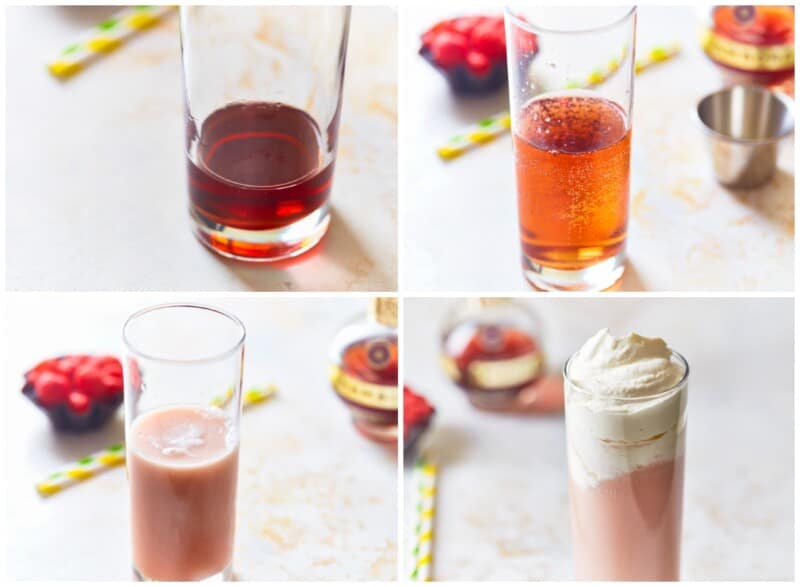 What is Italian Cream Soda?
This classic drink is a combination of carbonated water, flavored syrups, and cream. Simple but delicious! Mixing your own drink with your preferred flavor makes it taste much fresher than pre-made soda drinks, and the cream just makes it a little more dessert-like.
Can you use heavy whipping cream in Italian sodas?
Yes! Heavy cream (or heavy whipping cream) will make the creamiest, most indulgent soda you've ever tasted!
Can you make this non-alcoholic?
While this Italian cream soda recipe isn't kid-friendly at first, it is super easy to make a non-alcoholic version too. All you have to do is use a regular raspberry syrup instead of the liqueur and you're good to go! Kids will definitely love this classic too, but the adult versions are a little more fun for the rest of us.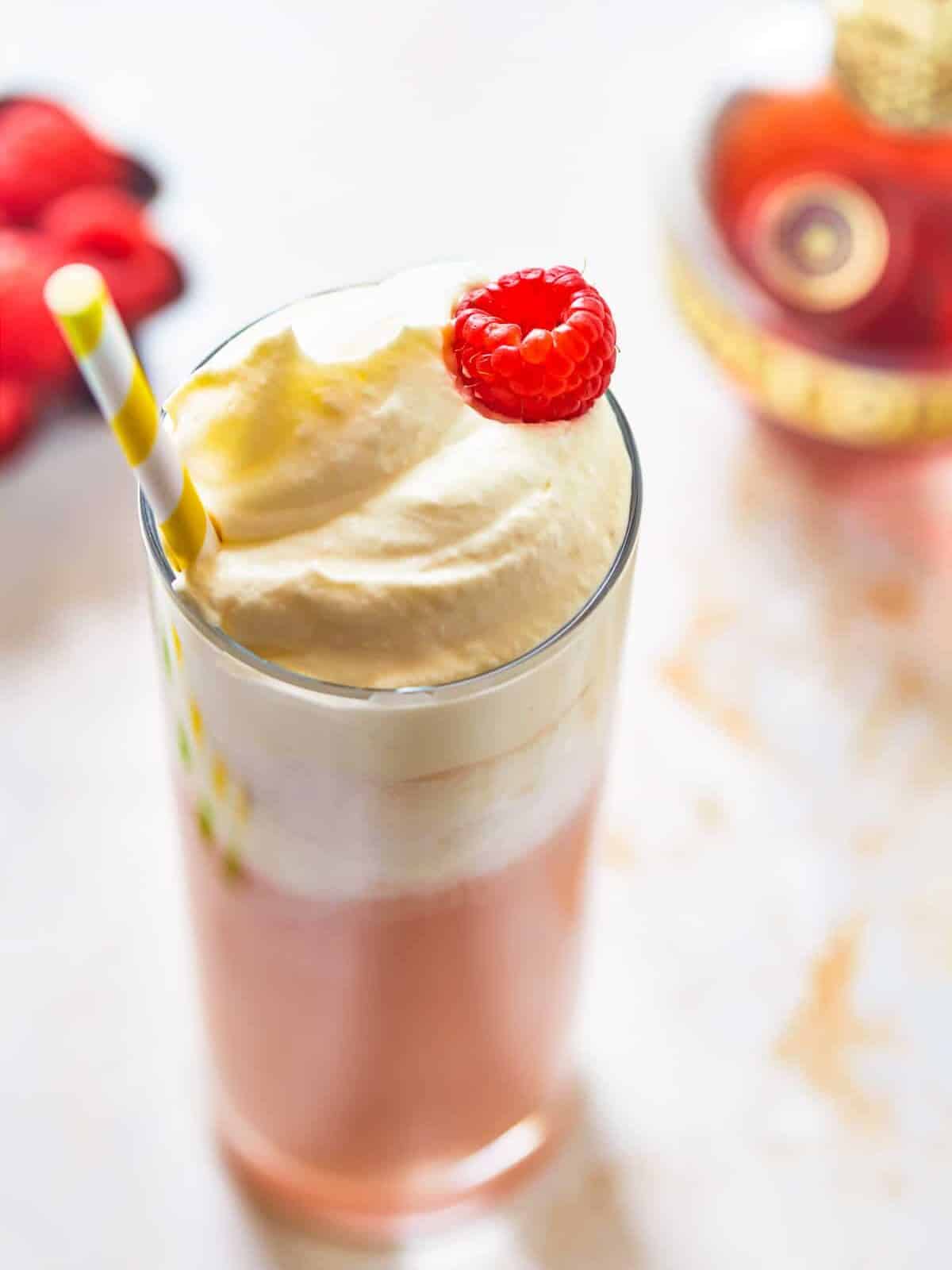 What to Serve with Raspberry Cream Soda
These boozy Italian cream sodas a great brunch or girls' night drink! Serve them with French Toast Casserole, Belgian Waffles, or Buttermilk Pancakes for the perfect boozy brunch. They're great with berry tiramisu, no bake cheesecake cups, or an easy raspberry tart to end a sweet night in!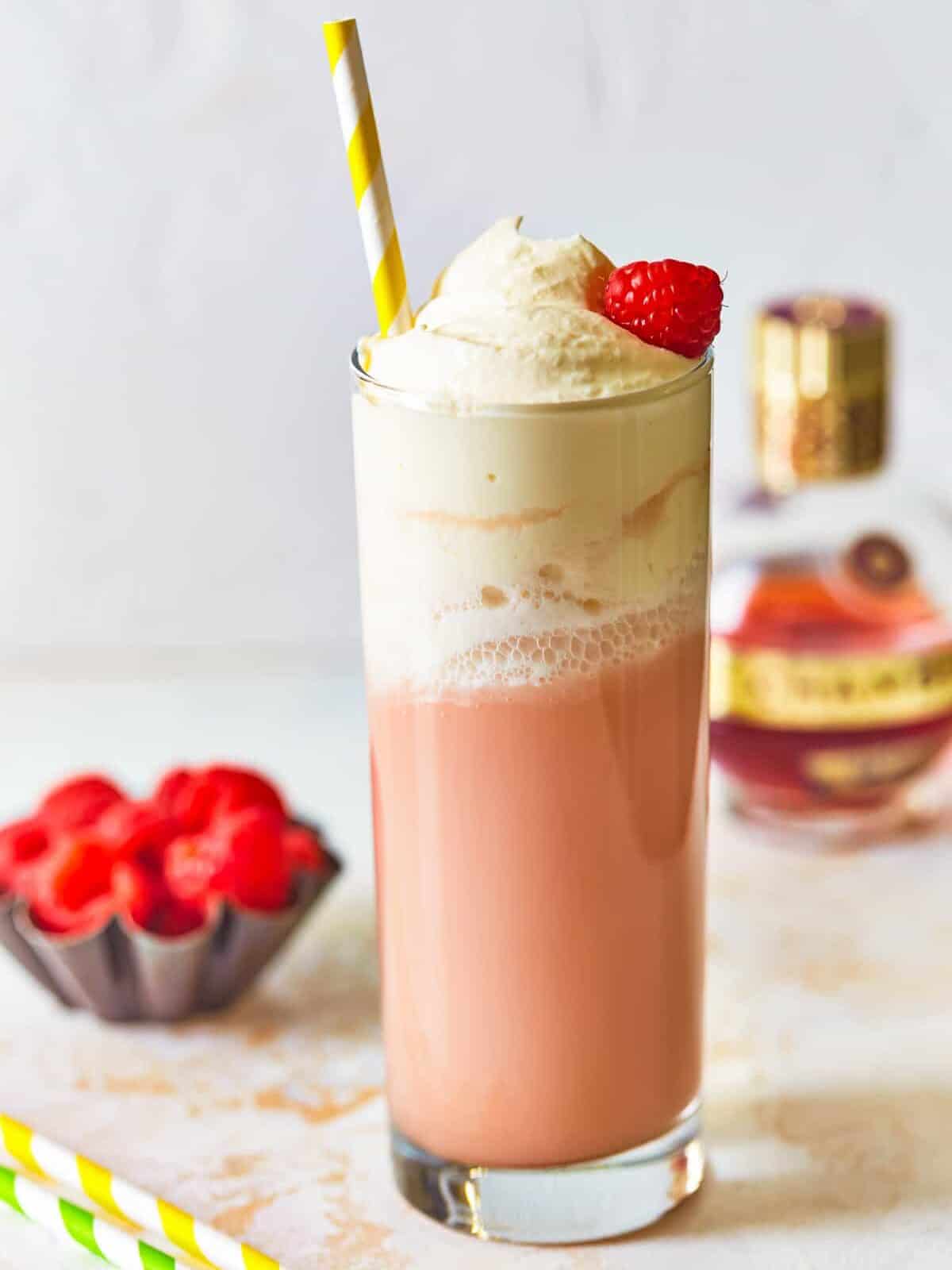 More Boozy Soda Recipes We Love