Adult Raspberry Italian Cream Soda is a fun and flirty twist on a childhood favorite. Perfect for Valentine's Day! They taste like old times with the bright flavors and colors that will wow any guests!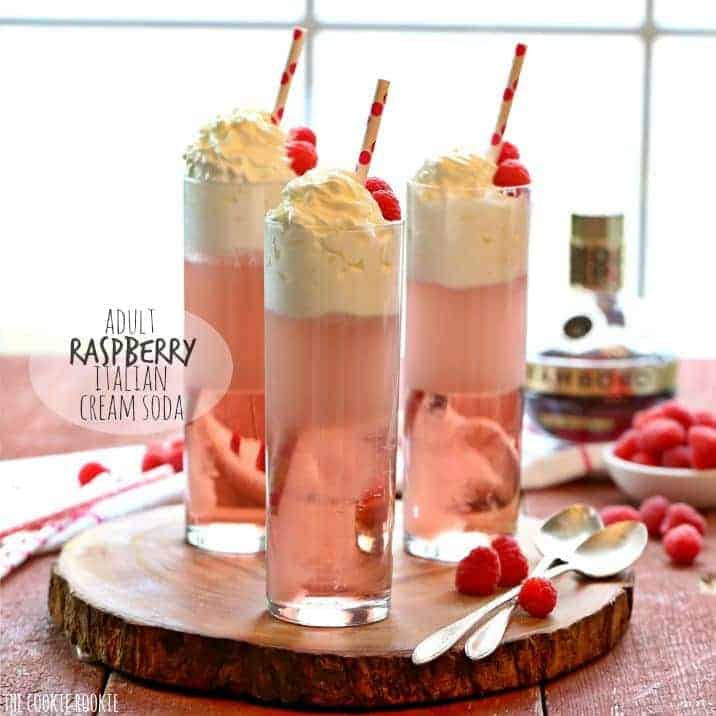 Are you guys ready for Valentine's recipes yet??? I hope not, because I have A LOT planned for you!! I went a bit crazy on the pink and red themed foods, but when love is in the air…why fight it? Cocktails are one of my favorite things to make for the blog, and these Adult Raspberry Italian Cream Sodas are no exception. Beautiful, delicious, and fun. I posted a picture a couple weeks ago on Instagram and its one of my most liked pictures to date! I guess I won't keep you waiting any longer, this is a good one!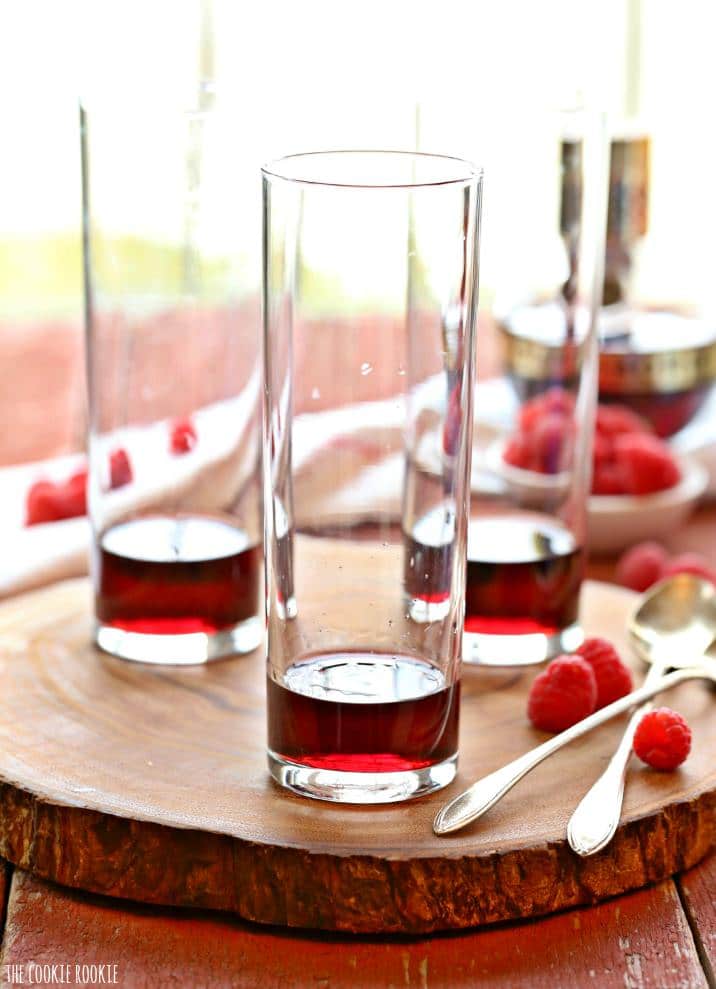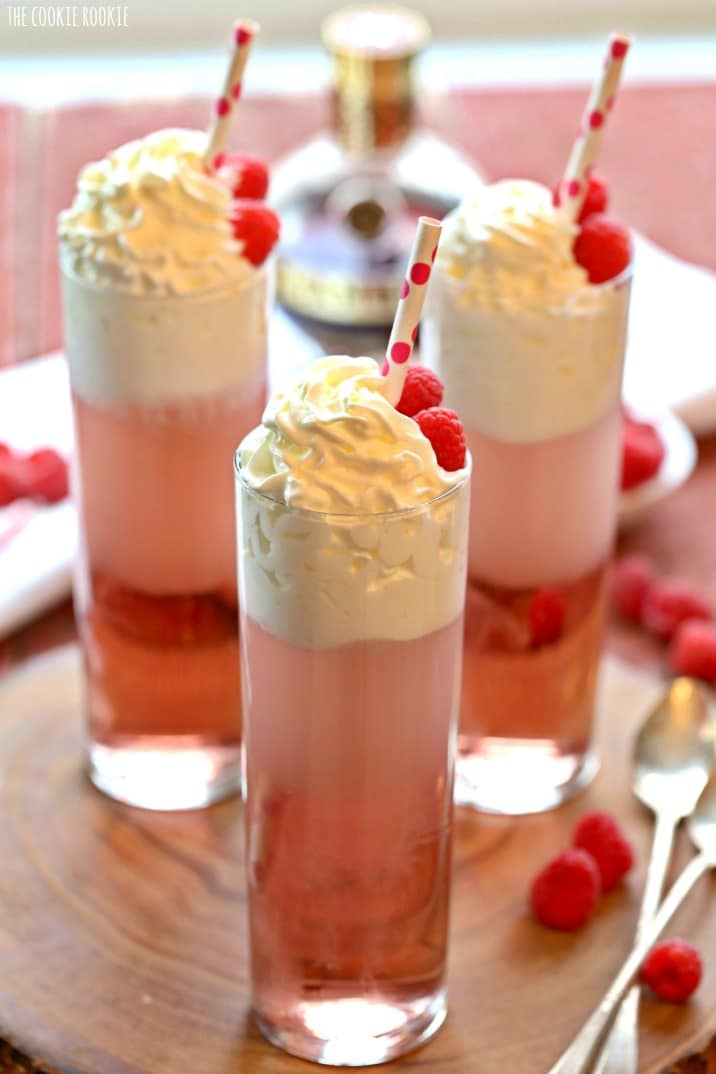 The base of this festive sipper is one of my very favorite liqueurs, Chambord! (not sponsored…I wish!) I love the tart raspberry flavor, its like gold in our house! Delicious, pretty, purple gold.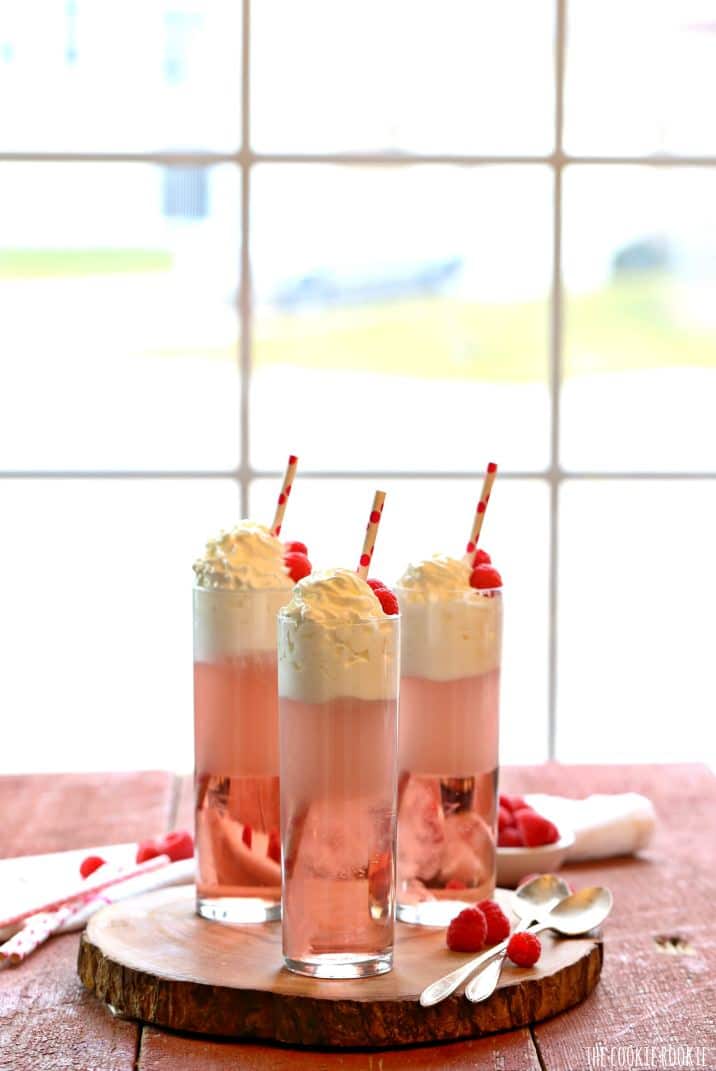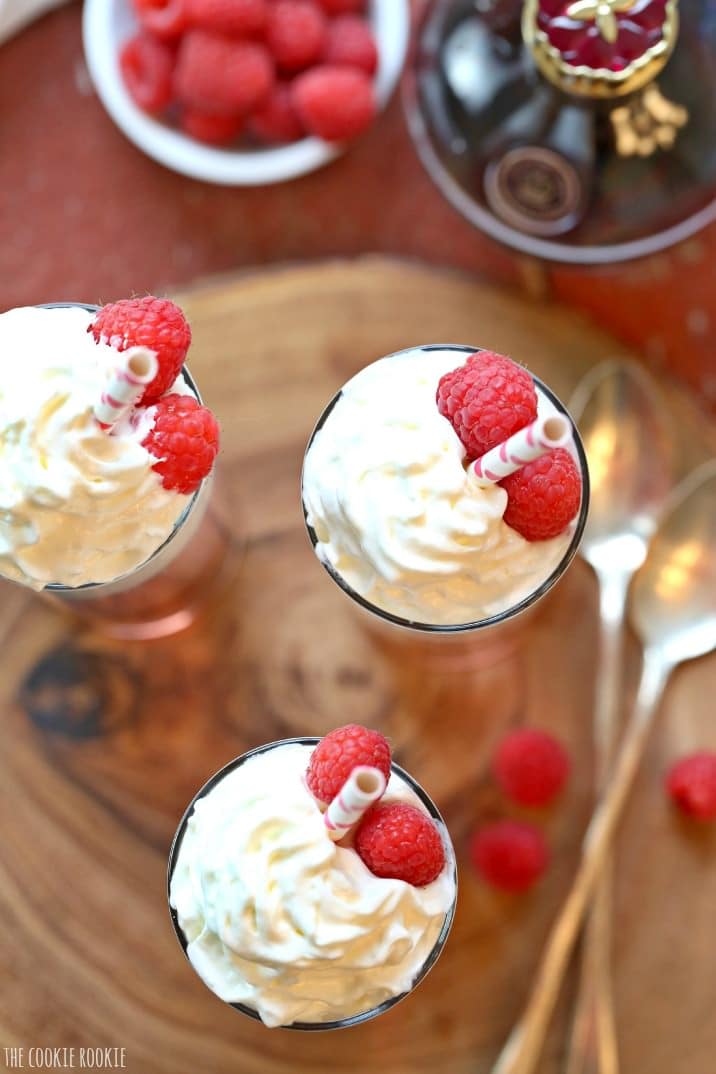 I'm sorry to say this recipe isn't kid friendly, but adults deserve a fun Valentine's Day too! If you're staying home with your sweetie this holiday, this cocktail is for you! Valentine's Day is the perfect time to splurge, so pile on that whipped cream!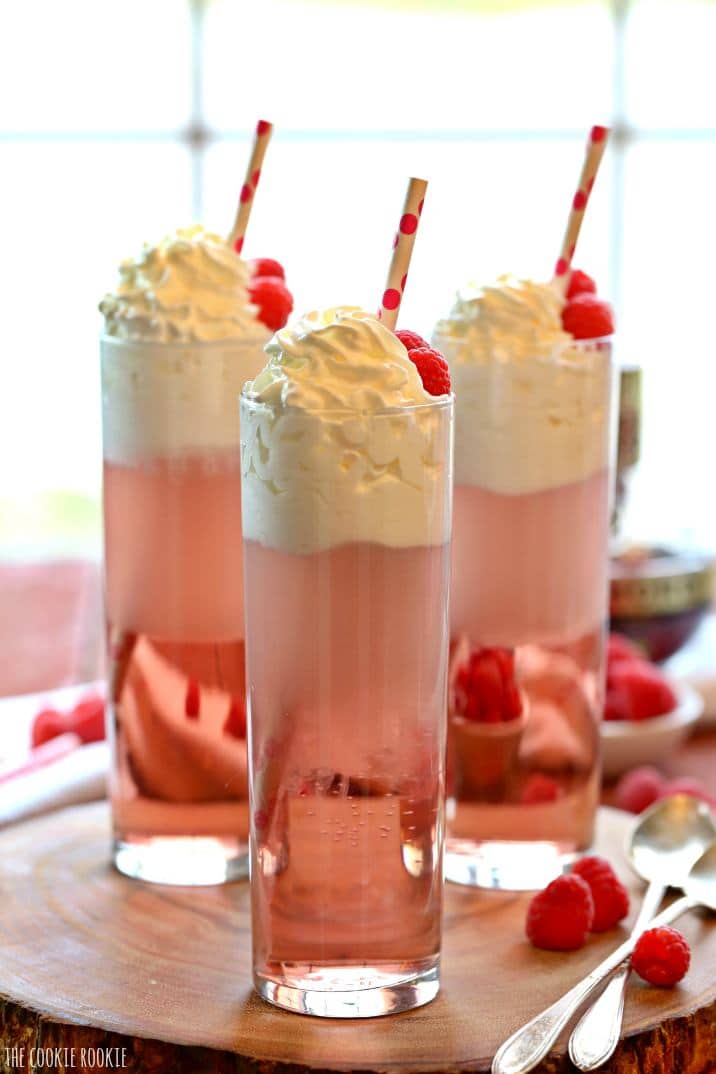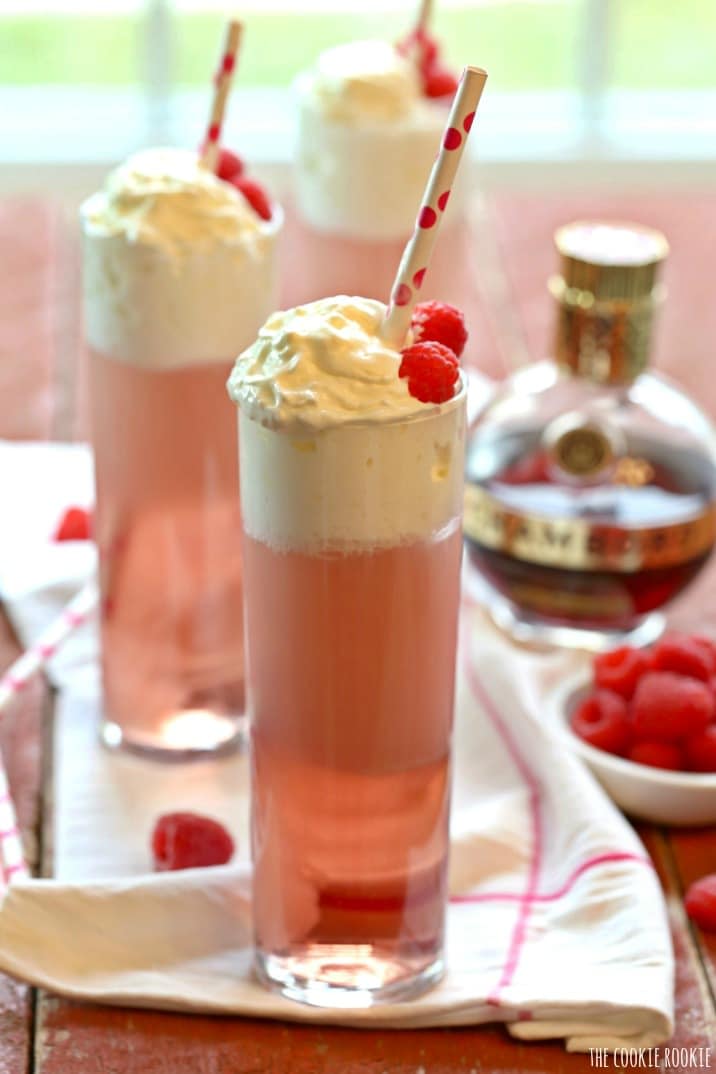 Enjoy!
Try these other Skinny Valentine's Desserts for a guilt-free treat!