Adult Raspberry Italian Cream Soda is a fun (alcoholic) twist on a childhood favorite. Perfect for parties, girls' night, or just a special treat. They taste like old times with the bright flavors and colors that will wow any guests!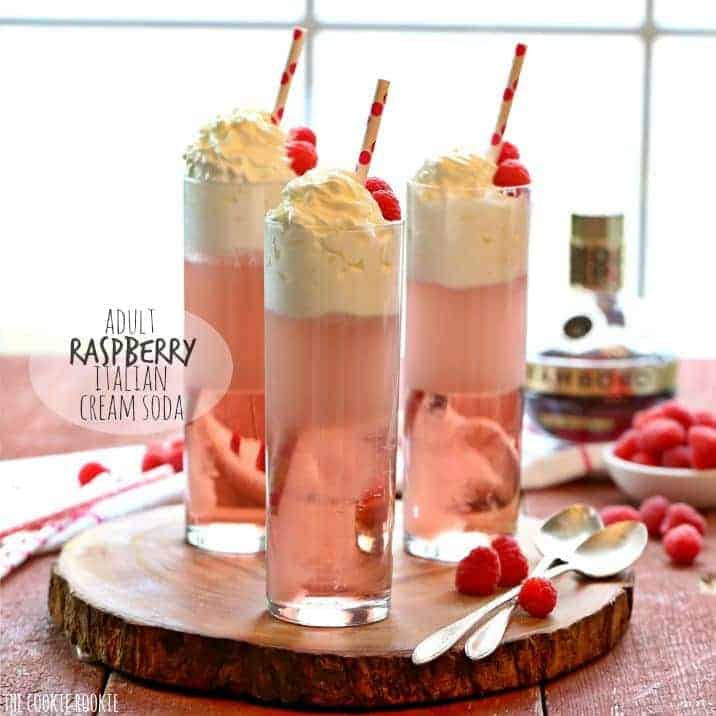 You all know that cocktails are one of my favorite things to make for the blog, and these Adult Raspberry Italian Cream Sodas are no exception. They're beautiful, delicious, and fun!
Why You'll Love This Hard Cream Soda
Quick & Easy – this drink is super easy to make and won't take more than a few minutes.
Fun Cocktail – This alcoholic spin on Italian Cream Soda makes it a fun cocktail for parties and special occasions. (You can make a non-alcoholic version too, if you prefer.)
Creamy & Dreamy – Need I say more? Using heavy cream in the drink and topping it with whipped makes it perfectly sweet and creamy.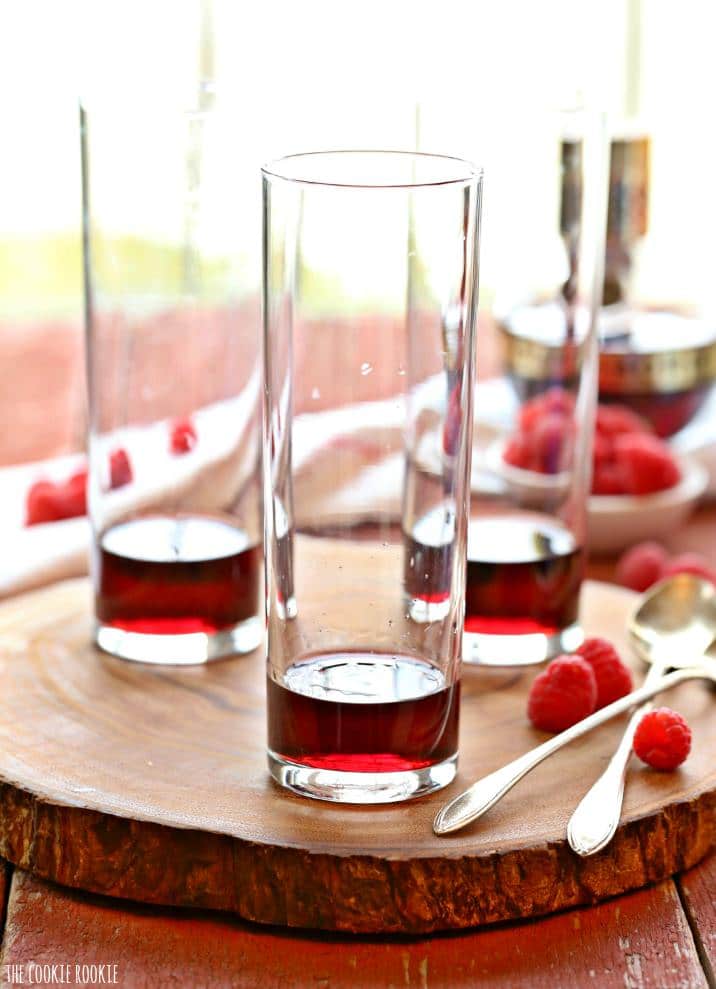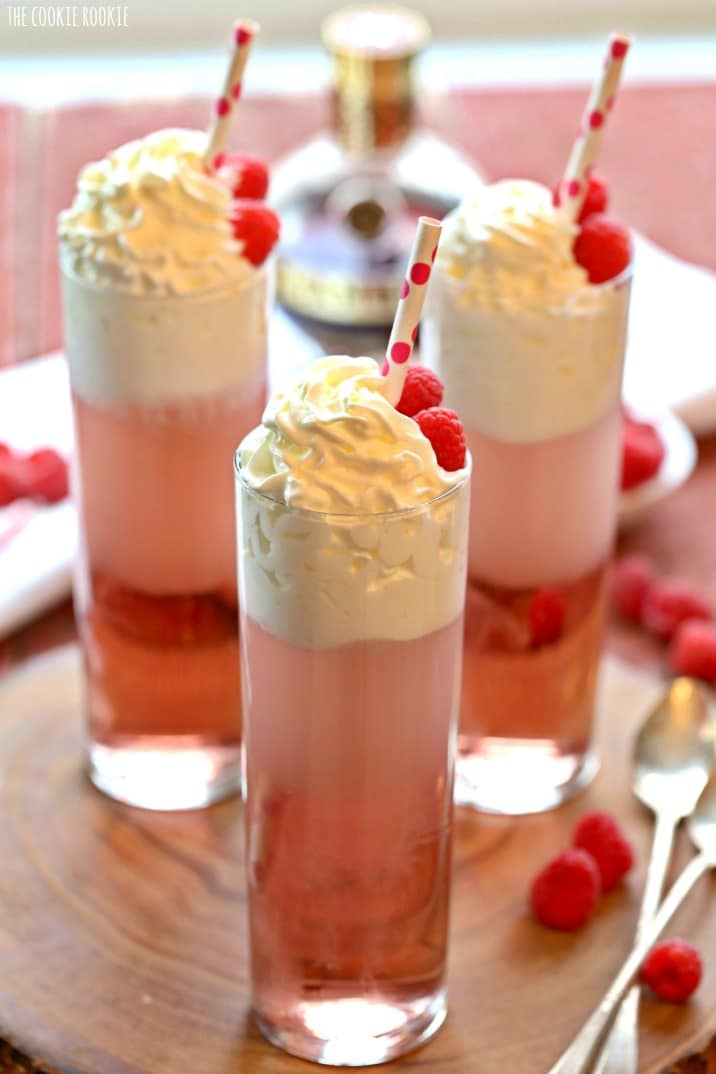 What is Italian Cream Soda?
This classic drink is a combination of carbonated water, flavored syrups, and cream. Simple but delicious! Mixing your own drink with your preferred flavor makes it taste much fresher than pre-made soda drinks, and the cream just makes it a little more dessert-like.
For this recipe, I substituted liqueur in place of the syrup to make it a cocktail. I have to admit, it turned out pretty great!
Ingredients List
Club Soda
Raspberry Liqueur – I prefer to use Chambord.
Heavy Cream
Whipped Cream & Raspberries – top it off with some garnish!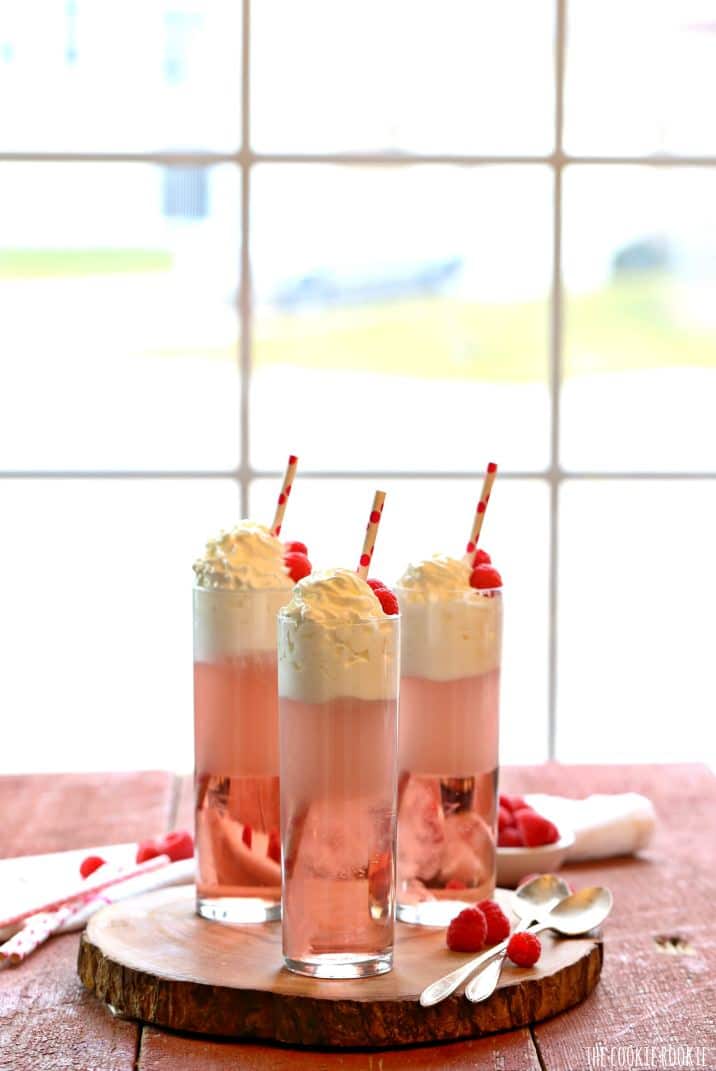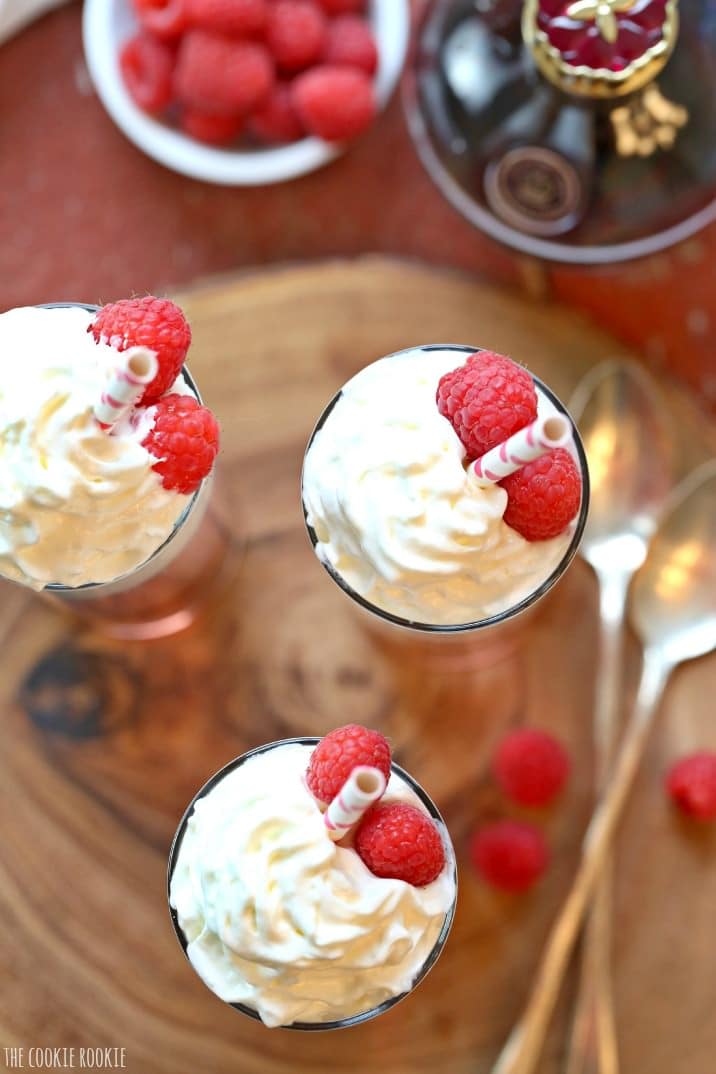 How to Make (Alcoholic) Italian Cream Soda
This is such a quick recipe. Once you've got your ingredients, you're half-way there!
Pour raspberry liqueur into the glass, then top with club soda.
Add in the heavy cream (stir it in just before drinking).
Top it off with the whipped cream and raspberries!
That's it, it's ready to serve!
Make it Non-Alcoholic
While this Italian cream soda recipe isn't kid friendly at first, it is super easy to make a non-alcoholic version too. All you have to do is use a regular raspberry syrup instead of the liqueur and you're good to go! Kids will definitely love this classic too, but the adult versions are a little more fun for the rest of us.
Even better, you can switch out the syrups to make any soda flavor you want. Make lime, lemon, orange, strawberry, or anything you can think of!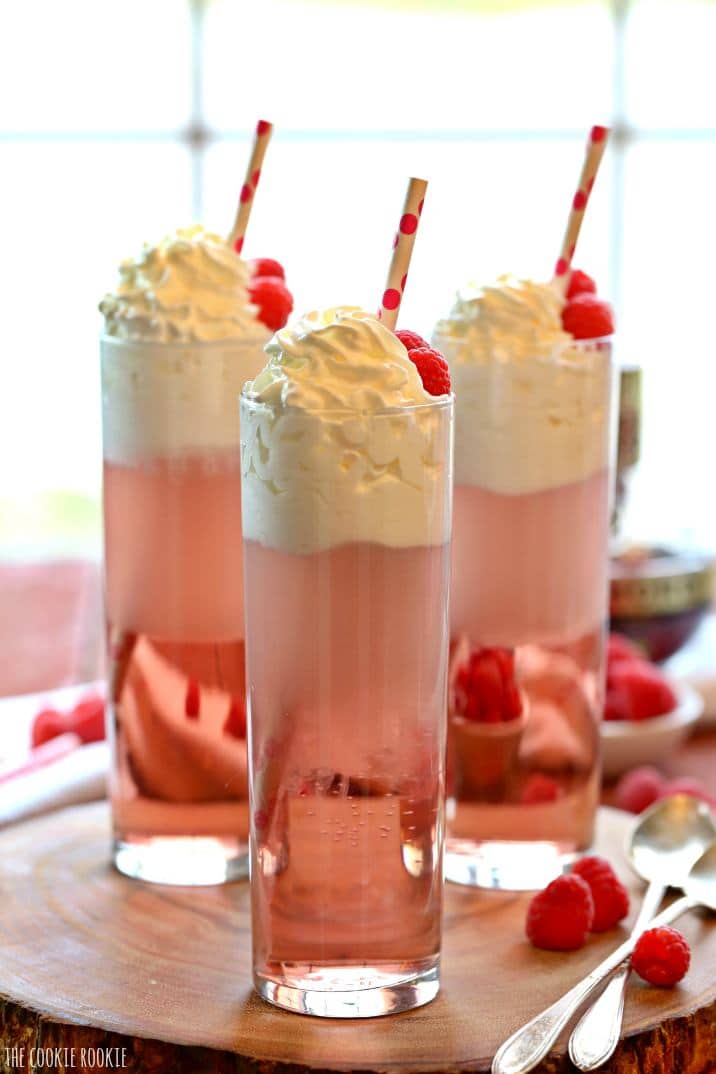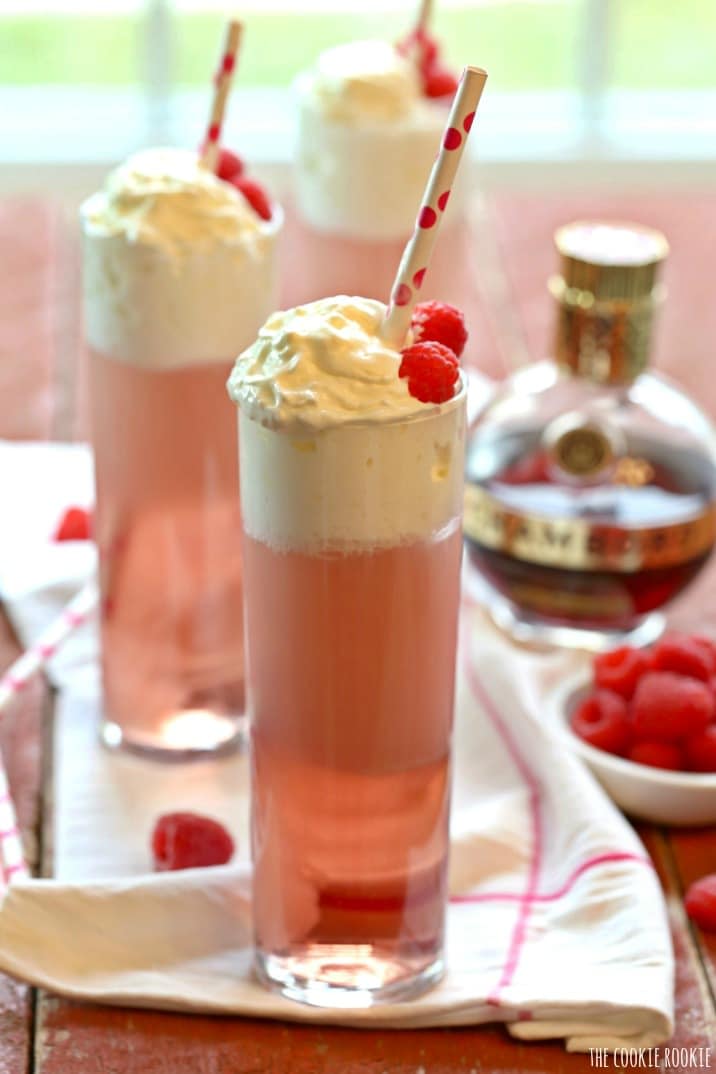 I hope you love this simple cocktail recipe as much as I do. What's not to love about cream soda with a twist? The pink color really makes them perfect for parties–they're just so pretty! Check the recipe card below and enjoy!
Be sure to try these other cocktail recipes for more fun!