Apple Pie Baked Brie is a simple and gorgeous appetizer fit for any holiday party! Sweet and savory, this warm dip is always a favorite!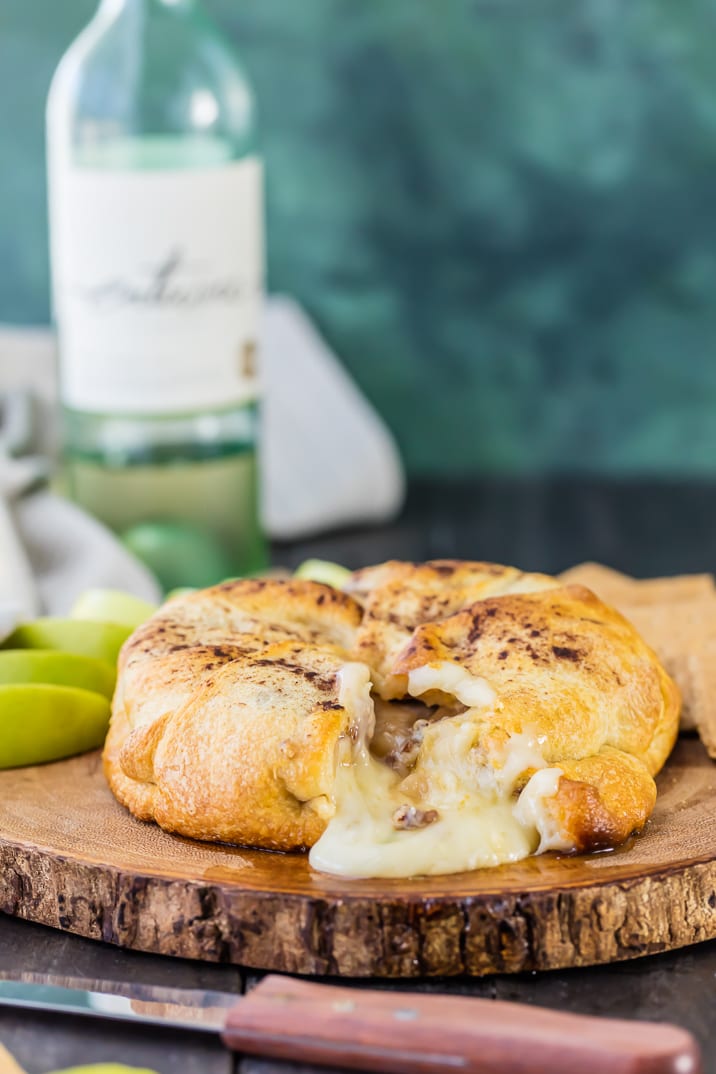 Apple Pie Baked Brie
This Apple Pie Baked Brie, topped with apple pie filling, chopped pecans, and caramel, and then baked inside crescent roll dough is elegant and still ooey gooey. I'm a firm believer that every appetizer should include lots and lots of cheese. So one that is made up entirely of cheese is more than alright with me! APPLE PIE BAKED BRIE…doesn't it just have a great ring to it?!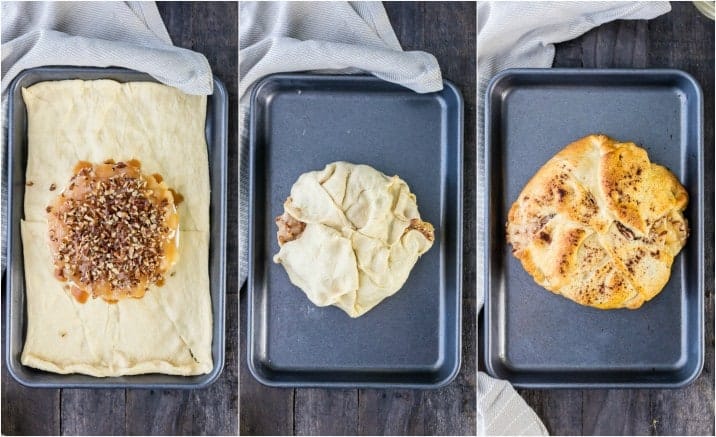 Apple Pie Baked Brie is perfect for holiday parties. Practically zero prep but is a guaranteed crowd-pleaser!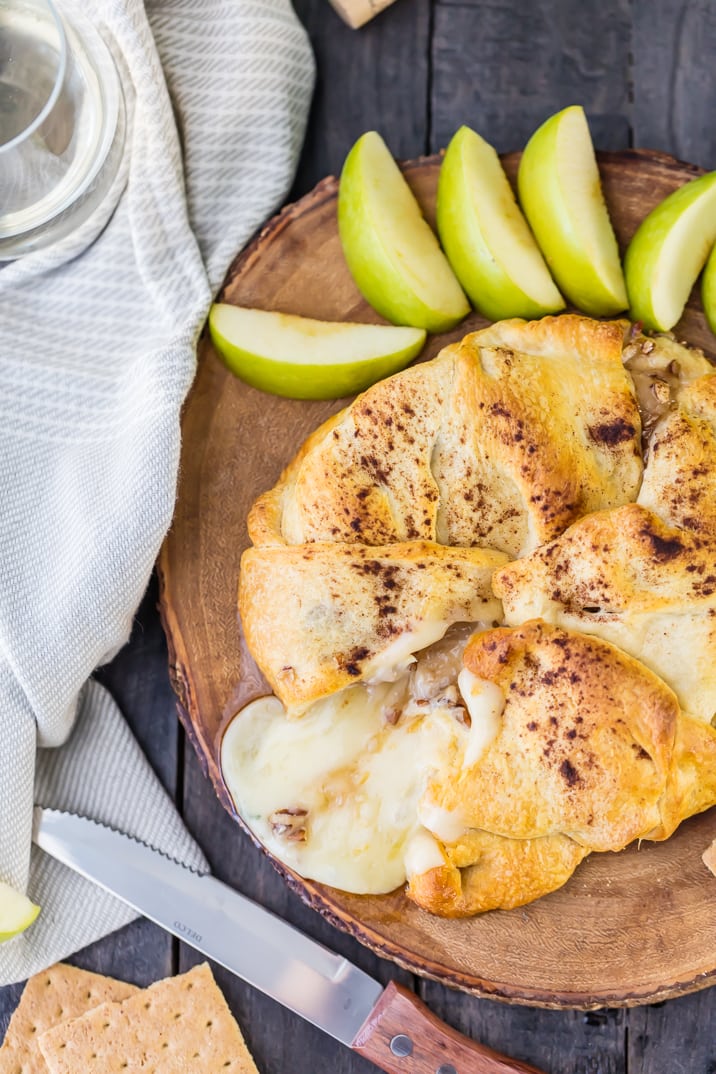 What Is Brie Cheese?
Brie is one of those mild, creamy cheeses that is a universal favorite. The large, round cheese is perfect to add to a buffet because it serves well at room temperature or baked, like in this recipe. Plus, it tastes delicious when paired with all kinds of things: fruit, jam, crackers, nuts, or bread. The sky's the limit when working with Brie!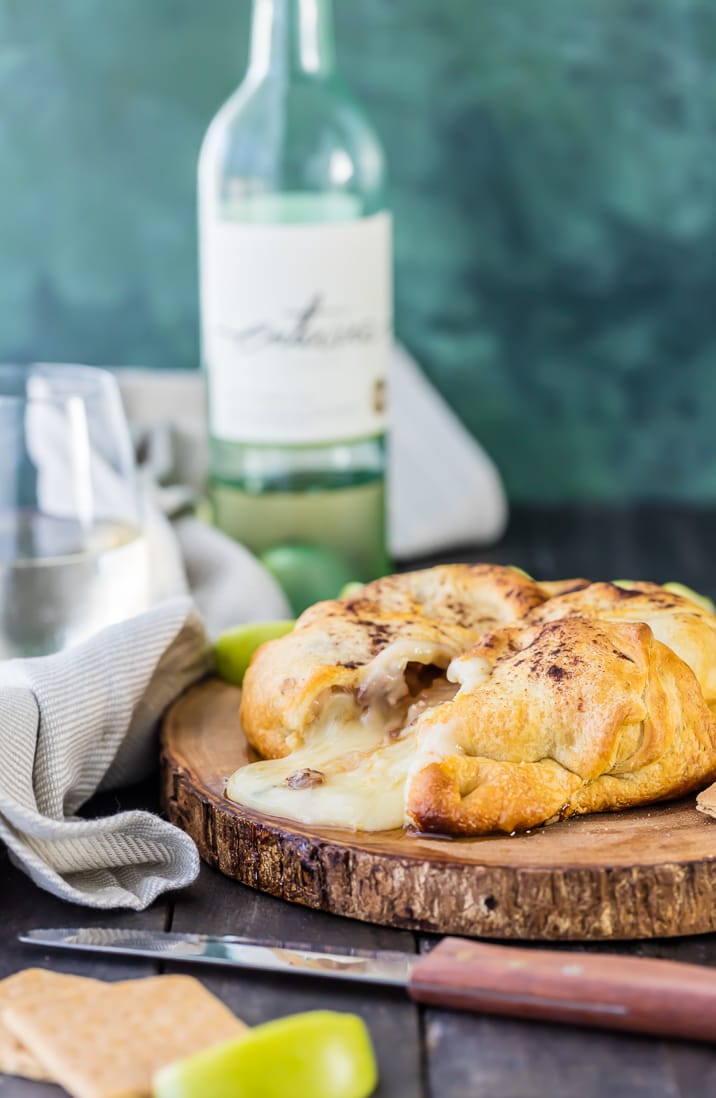 Baked Brie With Apples
One of my favorite combinations is cheese and apples. The tart, tangy apple complements the mild, creamy cheese like no other. Add in apple pie flavors and you get one scrumptious mouth-watering appetizer!
Can Brie Rind Be Eaten?
The rind itself it a bit tougher and stronger flavor than the creamy inside. It is edible and won't hurt you or anything. Just a matter of personal preference.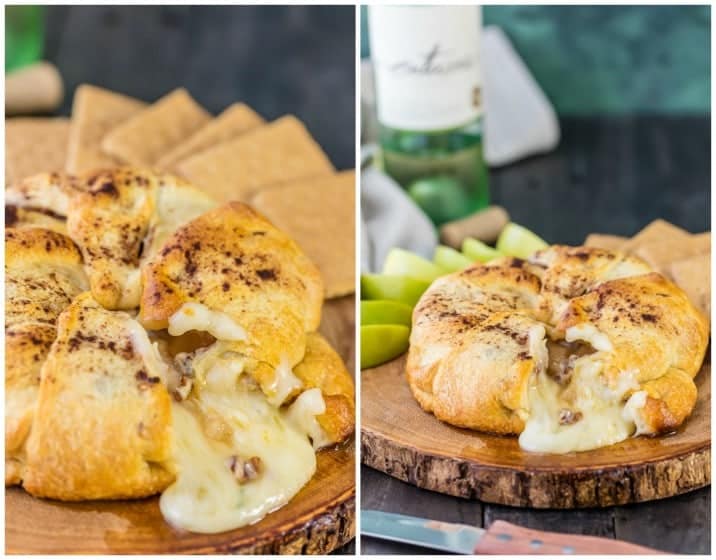 Can Apple Pie Baked Brie Be Made Ahead of Time?
This baked brie recipe can be assembled ahead of time and stored in the refrigerator for a day or two before baking. One less thing to do last minute! You want to serve it warm, right out of the oven, so the cheese is soft and the pastry dough is completely baked.
What to Serve With Apple Pie Baked Brie
This dip is so good, you can eat it plain. The delicate pastry crust holds everything together so you can just take a big scoop. But you could also serve it alongside apple slices, graham crackers, bread or carrot sticks.

See the recipe card below for details on how to make this yummy, gooey, Apple Pie Baked Brie. Enjoy every cheesey bite!

More Delicious Cheese Recipes
If you're like me, and cannot get enough cheese in your life, try these amazingly simple yet succulent dishes for appetizers or dinner: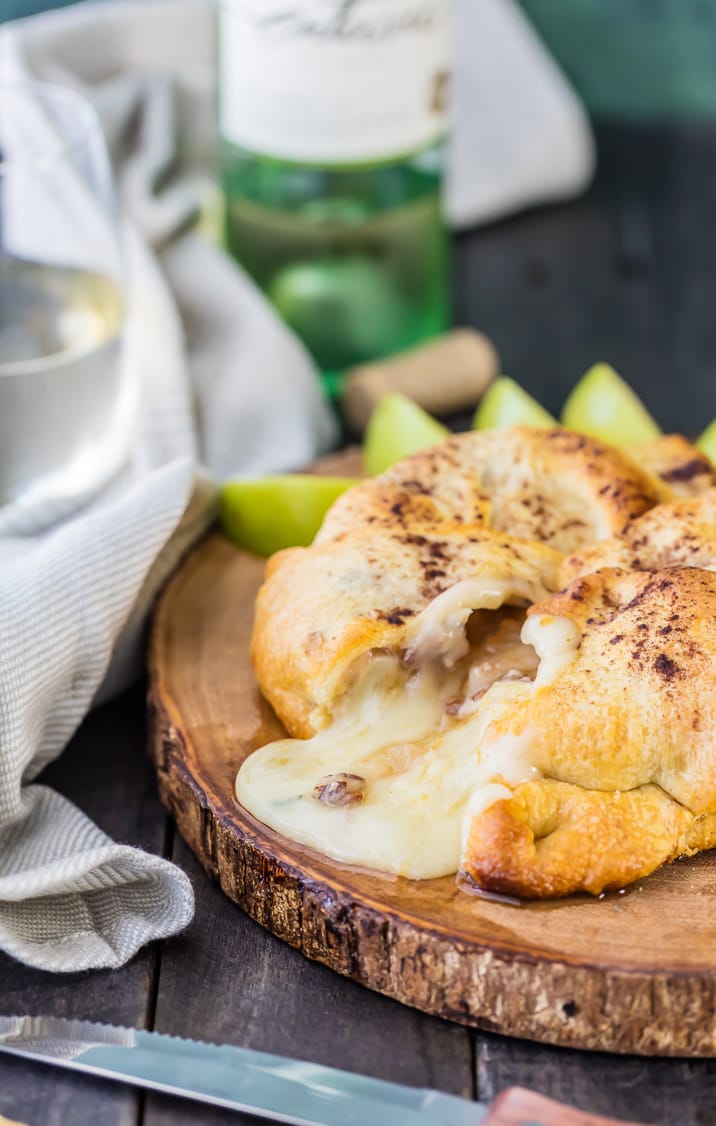 How to Make Apple Pie Baked Brie