Herb Cream Cheese Dip is a simple yet delicious dip that's perfect for any party or any occasion. Serve it with crackers and guests will devour it! This Herb Coeur a la Creme recipe is savory, tasty, and super easy. There are so many uses for this cream cheese recipe outside of dipping, you will be amazed!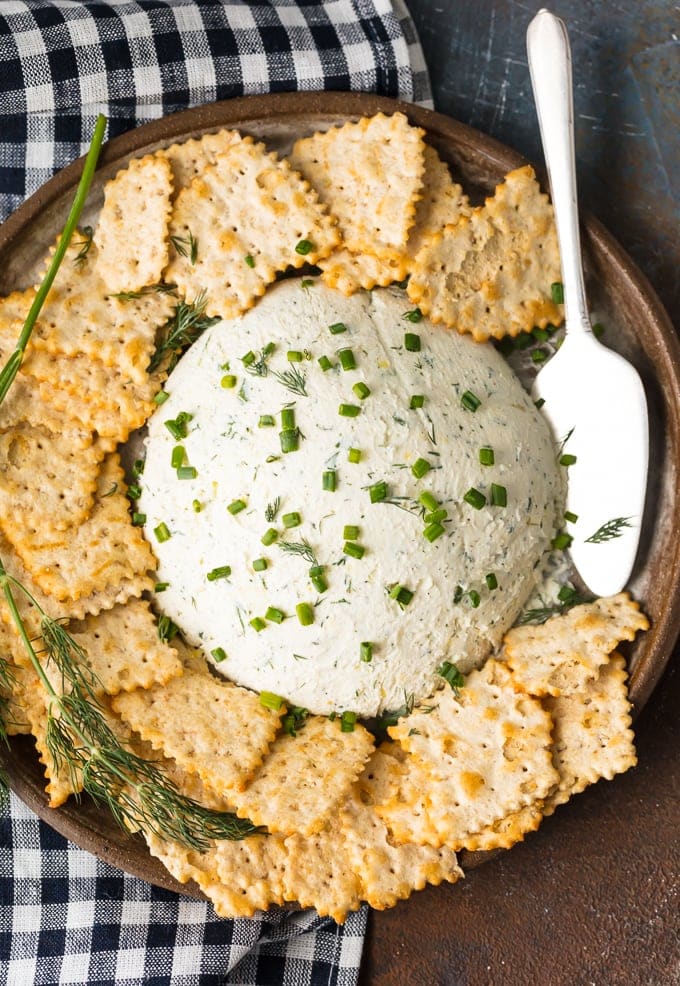 Herb Cream Cheese Dip
Herb Cream Cheese Dip is the perfect dip to serve at any party. It's great for holidays too! Herb Coeur a la Creme is a savory cream cheese recipe that everyone is sure to love!
I love cheese in all forms. I like baked cheese, I like cheese dips, I like cream cheese! It's all amazing and I'll never stop making new cheese recipes. This Herb Cream Cheese Dip is the perfect addition because it's simple but it's absolutely delicious!
Every party needs a simple dip to serve with crackers, bread, or veggies. This savory cream cheese is right at home at the center of a cheese plate, but it shines even when served on its own. Guests will dip their hearts out with this Herb Coeur a la Creme recipe! It's the perfect thing to serve at Christmas, New Year's, or for any holiday gathering.
Make this delicious, savory cream cheese recipe to use as a dip or as a spread, or use it in your recipes while cooking or baking. You can do so much with this!
Herb Coeur a la Creme is a delicious, savory Herb Cream Cheese Dip that is perfect for holiday parties!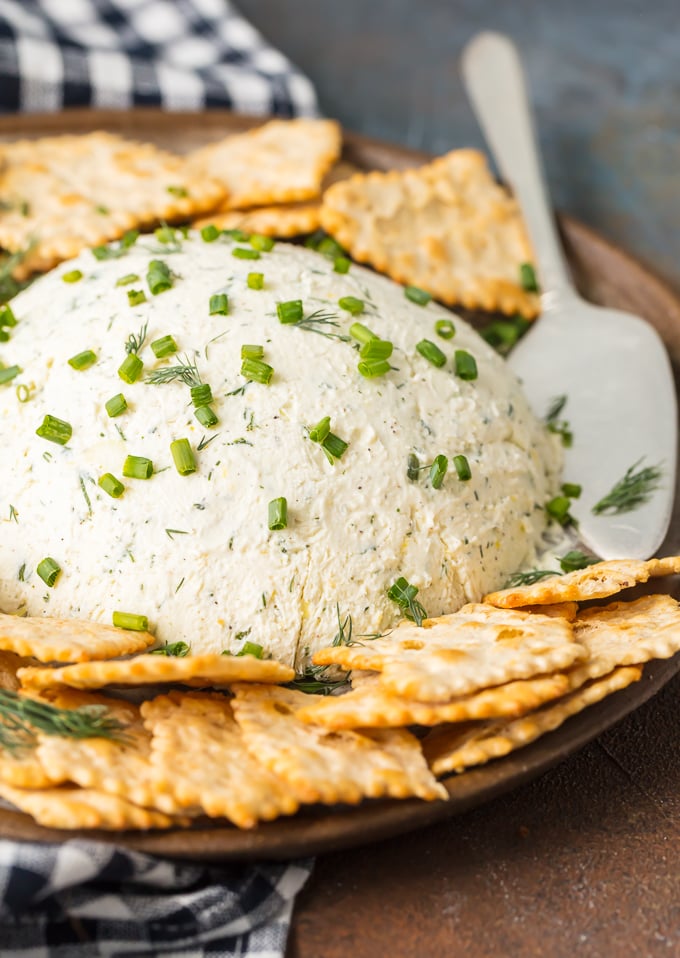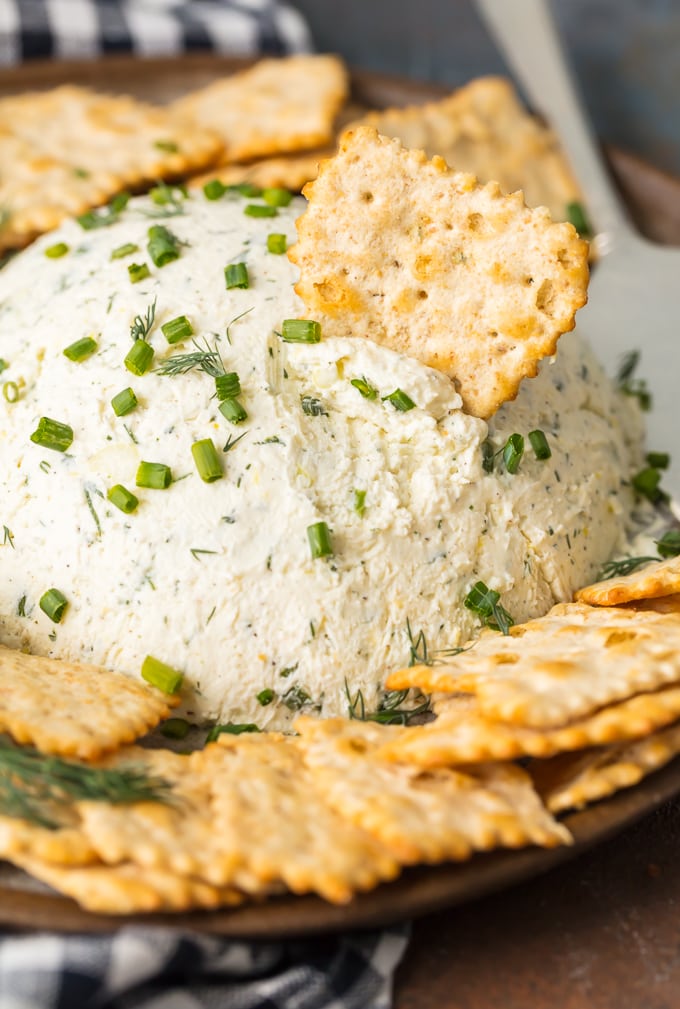 Herb Coeur a la Creme
Traditional Coeur a la Creme is a dessert, similar to a cheesecake. It's usually made in a heart-shaped mold, which is where the "coeur" (translates to heart) part comes from. Herb Coeur a la Creme is sort of a savory version of this recipe (although we're not making it heart-shaped, but I guess you could!).
By adding in herbs, it becomes a delicious dip or spread that is absolutely perfect for parties or served as an appetizer. It's cheesy, it's creamy, and it's sooo delicious! One of my favorite EASY cream cheese recipes for a quick dip or spread.
What's in Herb Cream Cheese?
This herb cream cheese dip is made with simple herbs and a few other ingredients. There's not much to it, but it's the perfect blend!
Cream Cheese
Heavy Cream
Fresh Chives
Fresh Dill
Scallions
Lemon Juice
Lemon Zest
Salt & Pepper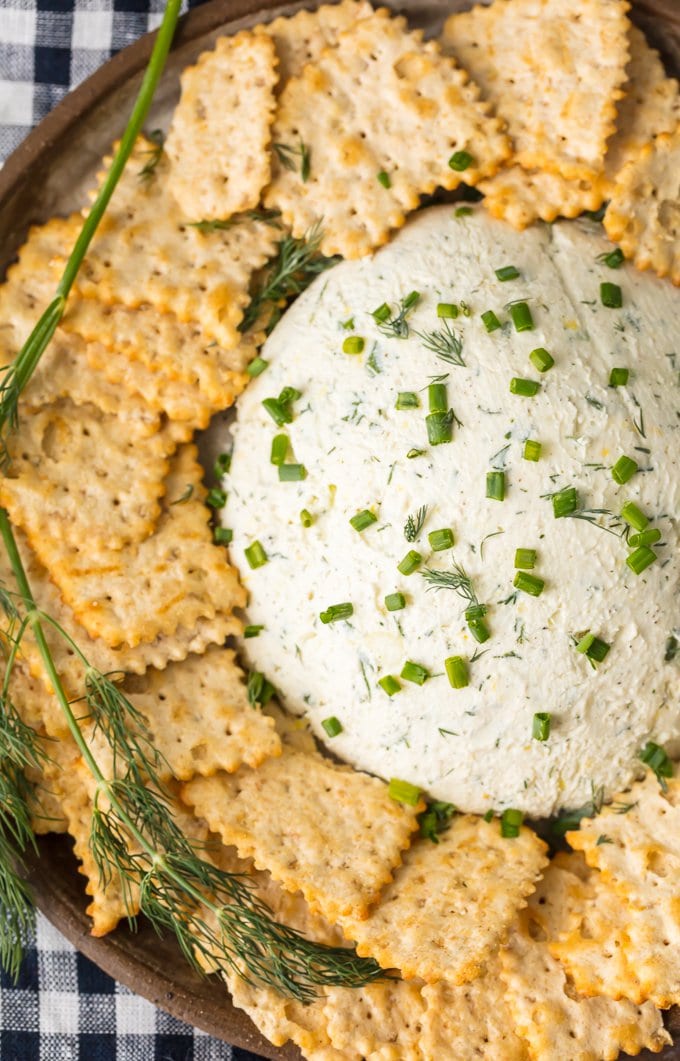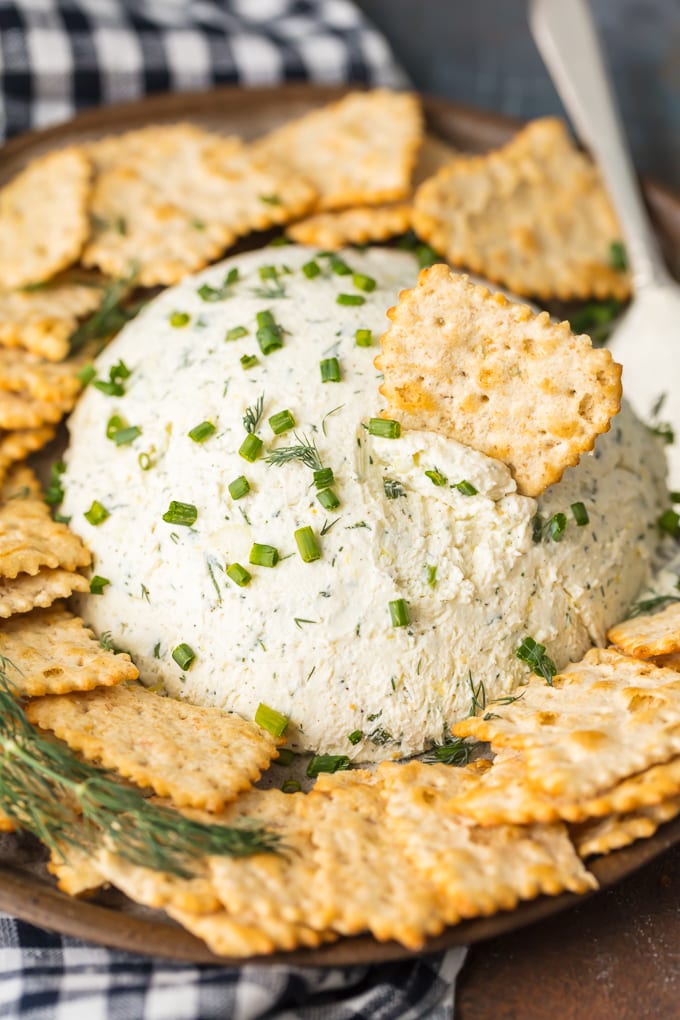 How to Make Cream Cheese Dip
The most difficult part about these recipe is that you have to wait to eat it. Making the cheese is easy, but you will have to let it sit in the refrigerator overnight before serving. However, that means you can easily prepare it ahead of time instead of having to worry about it right before the party starts!
Use electric mixer (with whisk attachment) to beat cream cheese until smooth.
Set mixer to low speed, then slowly add in the heavy cream and mix.
Add in the rest of the ingredients and mix until it becomes thick and firm.
Line 6-inch mesh strainer with cheesecloth.
Pour cream cheese into the cloth, press slightly on top to smooth, then fold excess cloth over the top of the cheese.
Place the strainer on top of a bowl to catch any liquid that falls through the cheesecloth.
Cover the cream cheese with plastic wrap and set it in the refrigerator overnight (or up to 3 days).
When you're ready to serve the herb cream cheese dip, just invert it on to a plate or serving dish, and serve with crackers! You'll definitely want to prepare this the day before a party so that it's quick and easy to serve when your guests arrive. If you want to use this herb cream cheese for other purposes (like as a spread or for cooking), store it in an airtight container in the refrigerator and use as needed.
How to Use Herb Cream Cheese Dip
The wonderful thing about this herb cream cheese dip is that it has so many uses! Of course it's the perfect dip to serve at parties or as an appetizer. Just set out this cream cheese with crackers, veggies, or fresh bread and let people dip away. It can easily become the center of any cheese plate!
But that's not where it ends. Here are some more ideas for how to use herb cream cheese:
The possibilities are truly endless!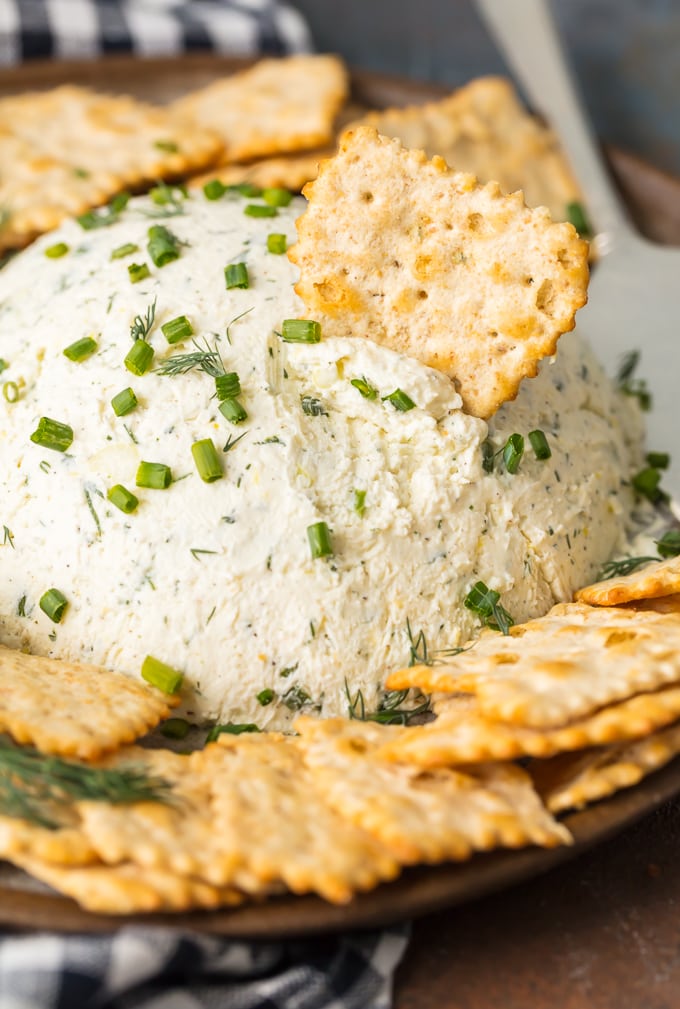 Be sure to make this Herb Cream Cheese dip for your next party, and you'll definitely want to make it for the holidays. Serve it with crackers and your guests will eat it up fast!
Watch the Video and See the recipe card below for details on how to make Herb Cream Cheese Dip. Enjoy!
If you like this recipe, you'll love these other cheese recipes too: