BROILED GRAPEFRUIT MARGARITA is the best Cinco de Mayo cocktail recipe! A great tangy-sweet refreshing margarita recipe, perfect for any Summer day!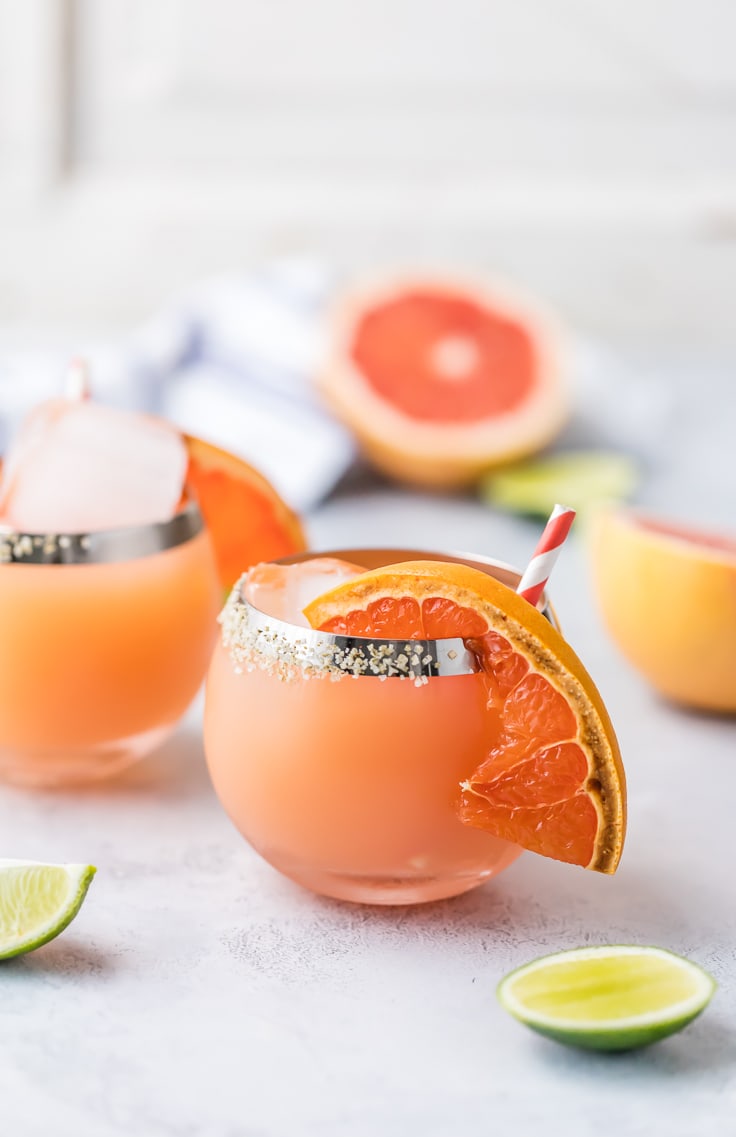 By now, you guys are well aware that I love margaritas. Is there anything better? Just so refreshing. Well we Margarita lovers are in luck because the holiday for all Marg lovers, CINCO DE MAYO, is NEXT WEEK! Can you believe it? In the past couple weeks I've posted a couple quick favorites, Simple Skinny Margaritas and Frozen Watermelon Margaritas, but today I post my favorite! BROILED GRAPEFRUIT MARGARITAS! Cheers, friends!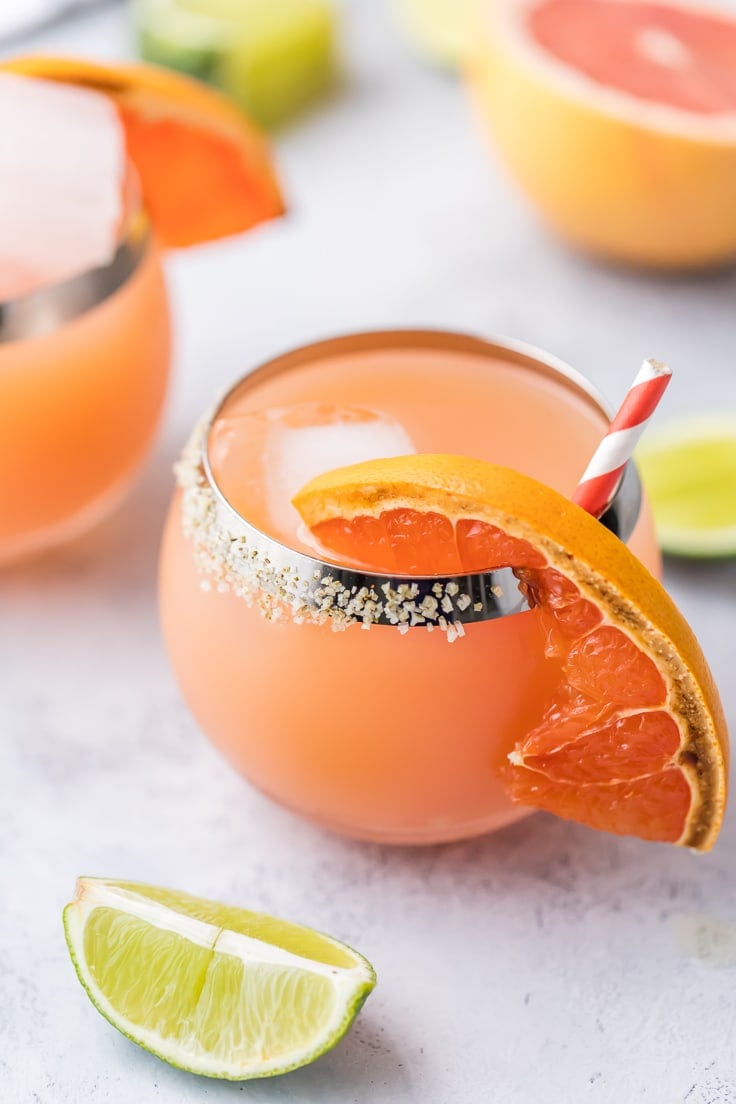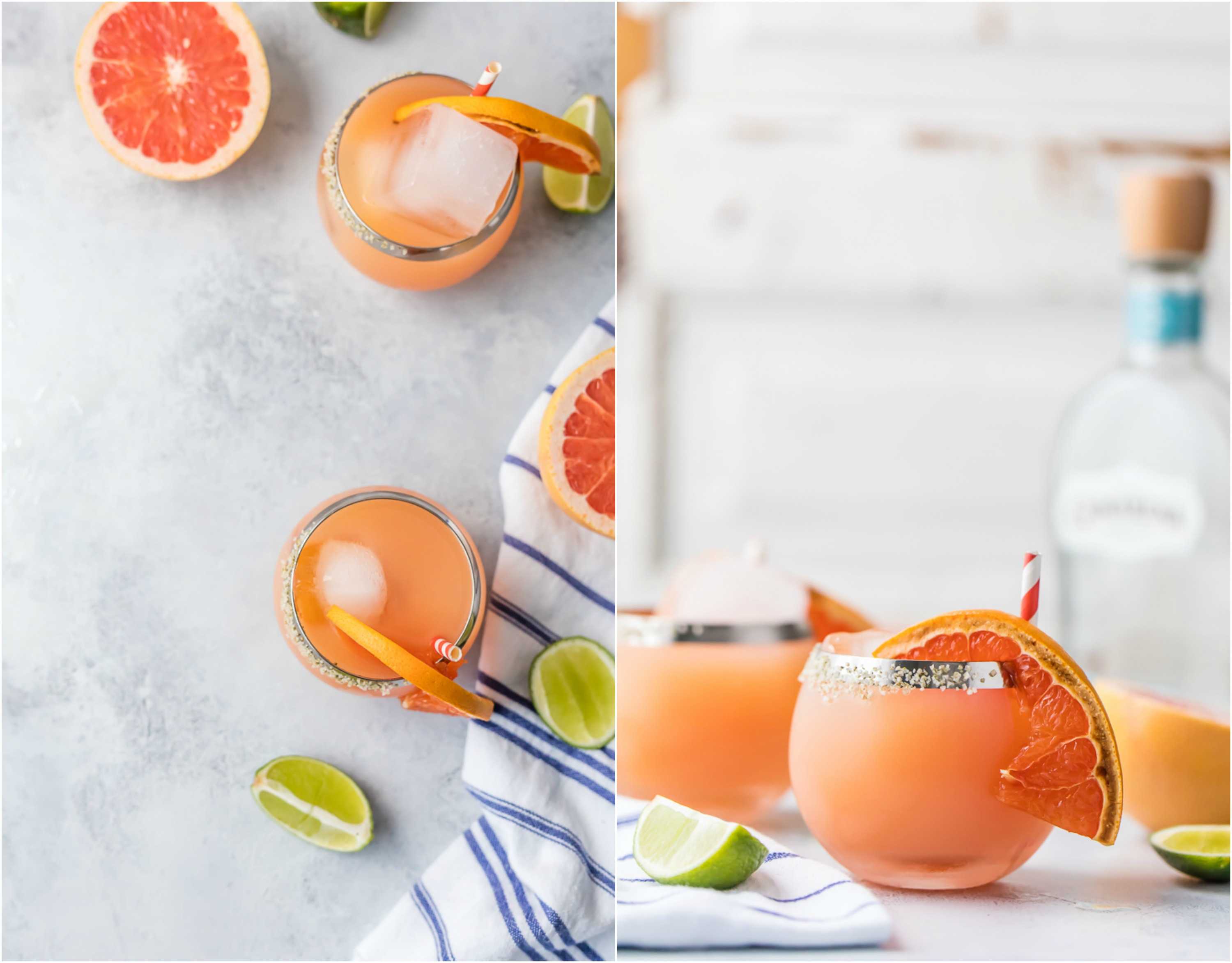 There's just something I love LOVE about grapefruit juice. It's probably my favorite fruit juice. Refreshing, lively, and tart. I think its the perfect mixer for cocktails, especially margaritas.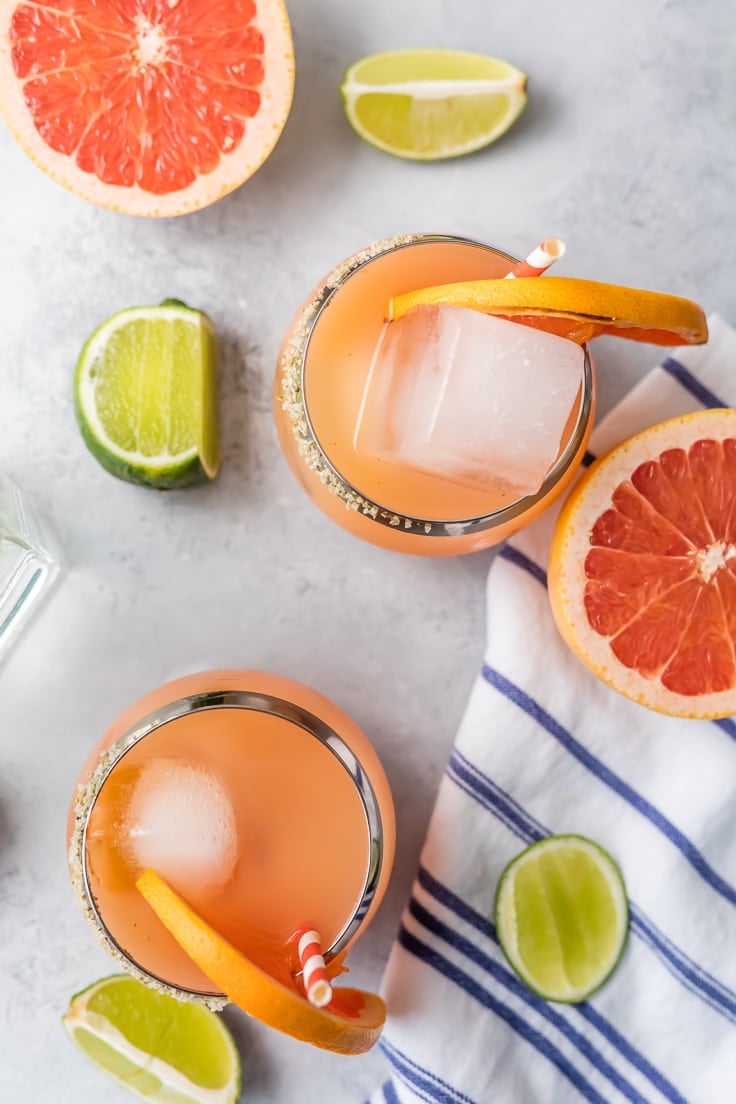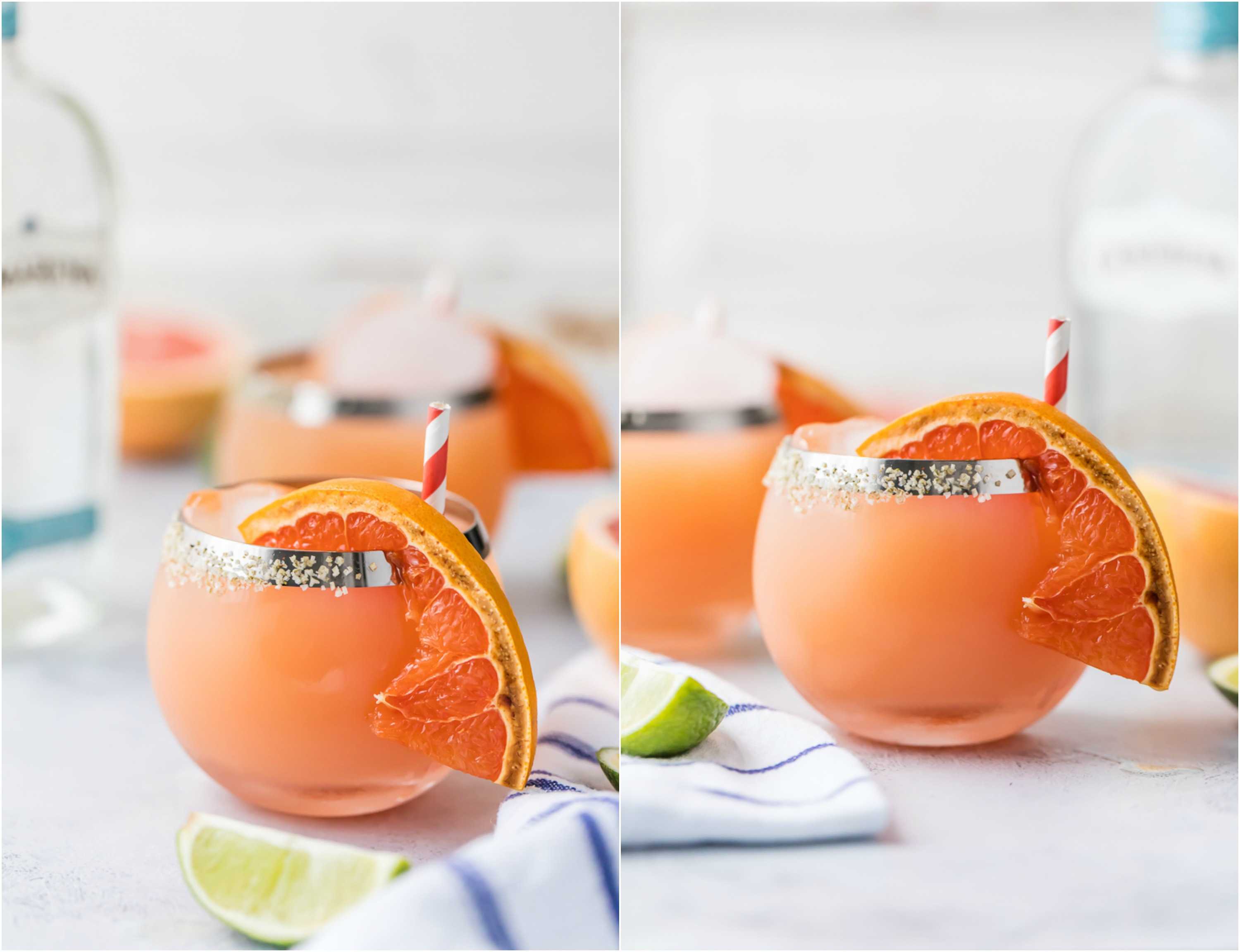 This isn't just your typical run of the mill Grapefruit Margarita though, it's a BROILED GRAPEFRUIT MARGARITA!
It's topped with candied broiled grapefruit and garnished with some rosemary salt. DAAAAANG. Good luck drinking just one! Sigh. It could be a long (and fun) Cinco de Mayo!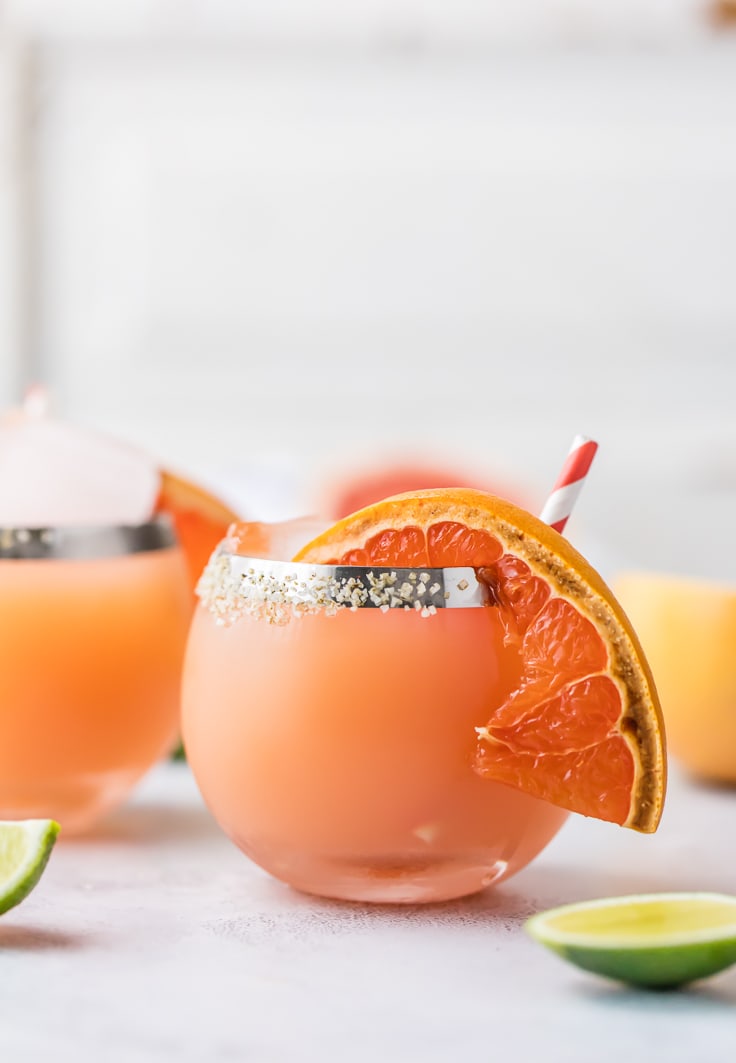 The Guide to making Ultimate Margaritas Every Time
We have compiled all of our fave Margarita Recipes in a guide! Be sure to check it out for all our best tips, tricks, barware, variations, and more!
What's your favorite cocktail to shake together for Cinco de Mayo? I've partnered with some of my favorite bloggers to participate in MARGARITA WEEK!! I saw the list of what people were planning to make, and it got me so excited. You guys are in for a treat. Cheers :)