A Frozen Watermelon Margarita is just what you need for Cinco de Mayo! Frozen margaritas are my favorite thing to sip on during the summer season, and this watermelon margarita recipe is just so tasty! The best easy margarita ingredients all thrown together in a blender and ready to serve.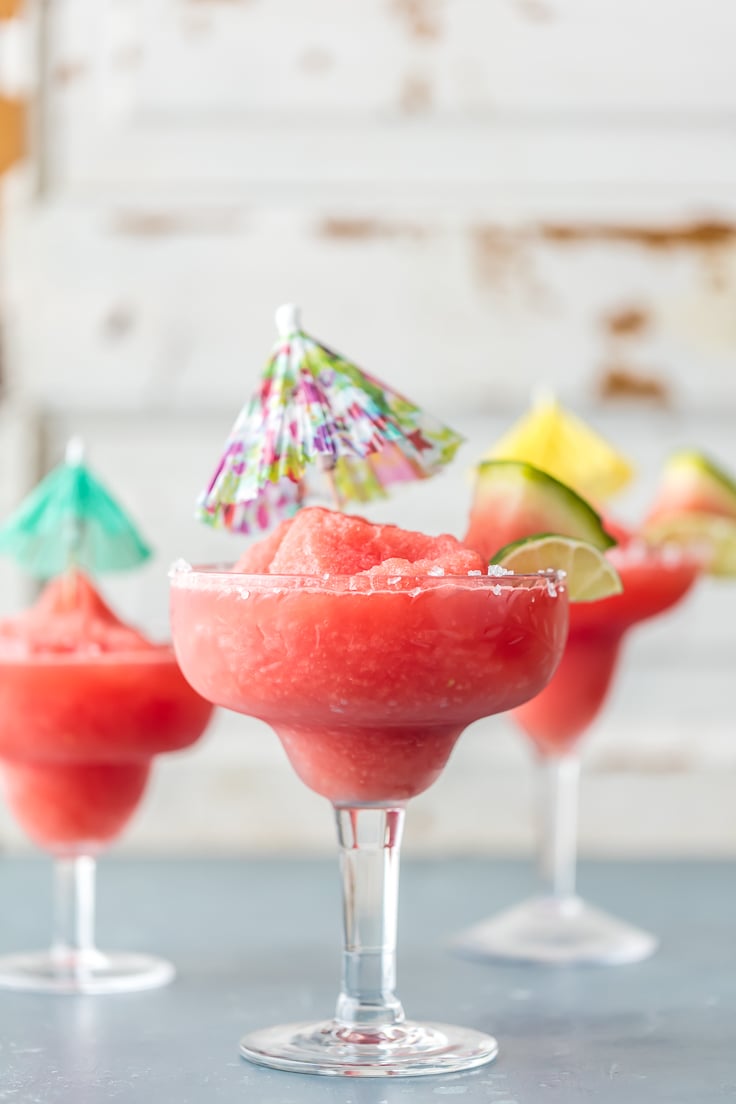 Watermelon Margarita Recipe
This frozen watermelon margarita recipe is so refreshing, perfect for Cinco de Mayo or any hot summer day!
I meant it when I said I was all about the Cinco de Mayo prep!! Skinny Margaritas on Tuesday, Frozen Watermelon Margaritas today. The boring yet amazing go-to recipe versus the fun and flirty sweet and sour frozen margarita recipe! Which wins? I say BOTH. Two margarita recipes in one week? Don't mind if I do!
These Frozen Watermelon Margaritas are SO DARN EASY and refreshing. It may still only be April, but Cinco de Mayo (and hot weather) is just around the corner. So it's the perfect time to start thinking about MORE MARGARITAS, because there are never enough if you ask me.
You need this slushy, fruit frozen watermelon margarita recipe in your life!
Make this refreshing frozen watermelon margarita recipe for Cinco de May and all summer long!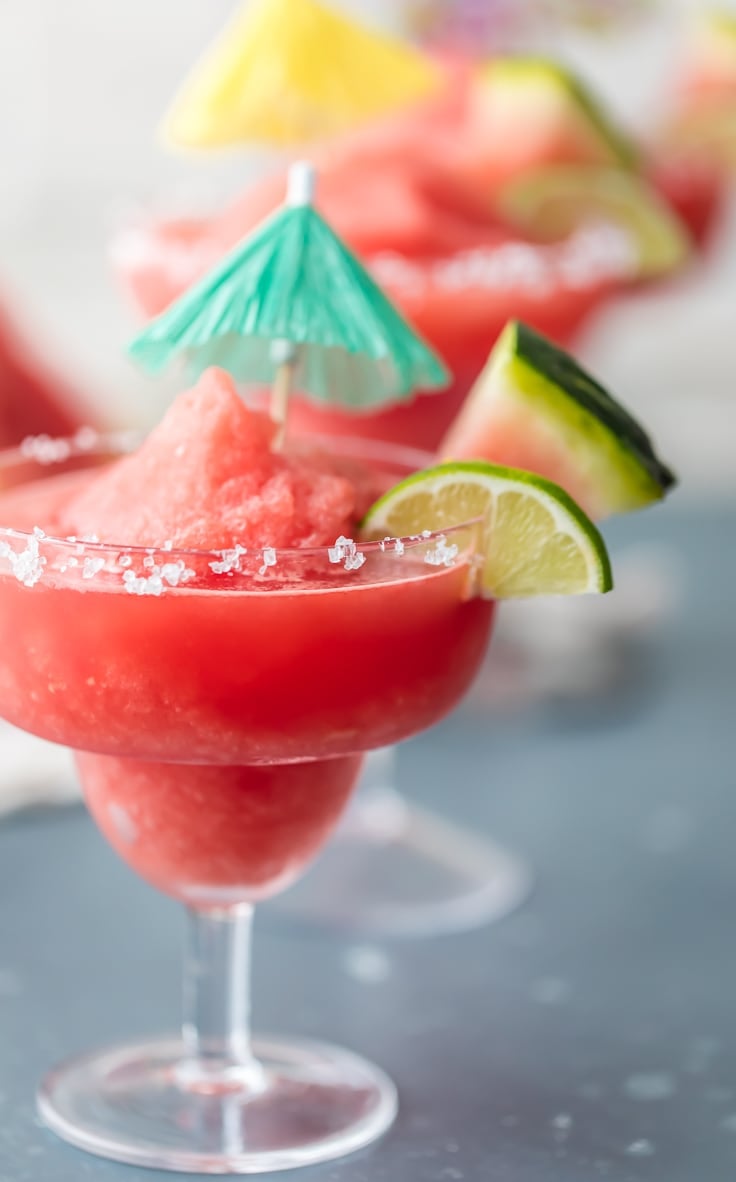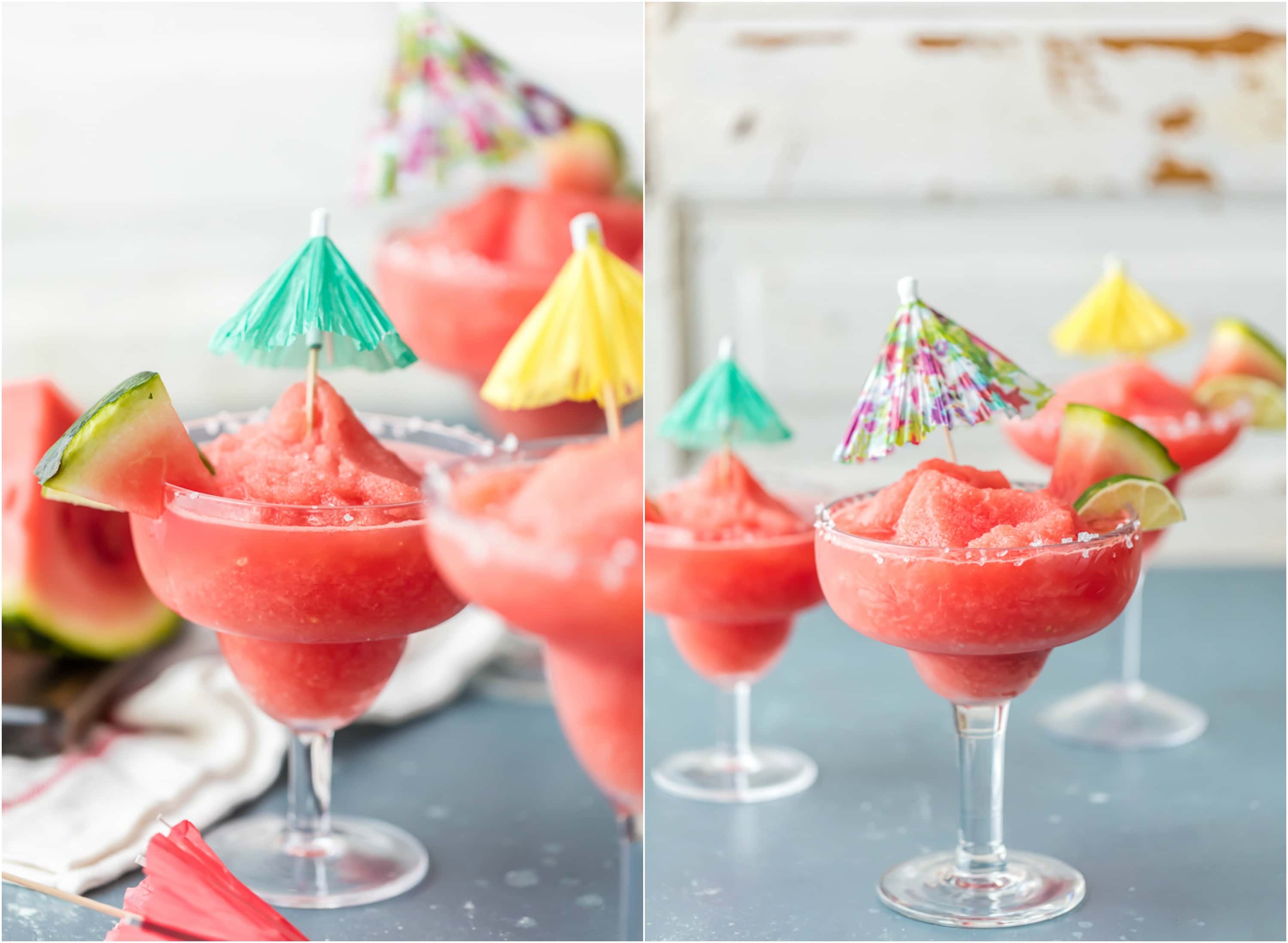 How to Make Watermelon Margaritas
Margaritas are an easy thing to make, which is just makes me love them even more. It's easy to switch up flavors and ingredients and come up with a delicious drink every time!
How to Make Frozen Margarita:
Make fresh watermelon chunks by removing rind, seeds, and cubing the melon
I recommend freezing the watermelon chunks for a couple of hours but it's not necessary
Combine watermelon and the rest of the ingredients in a blender, pulse until smooth
Pour into a salt or sugar rimmed glass
Frozen Margarita Recipe
This frozen watermelon margarita recipe is so fruity and delicious! I love sipping on something coooold and icy in the midst of summer. A classic margarita is great, but there's something about blended, frozen margaritas that makes you feel like you're on a tropical vacation…especially if you add those cute little paper umbrellas, which I highly recommend. Sipping one of these by the pool on a hot summer day…I can't think of anything better!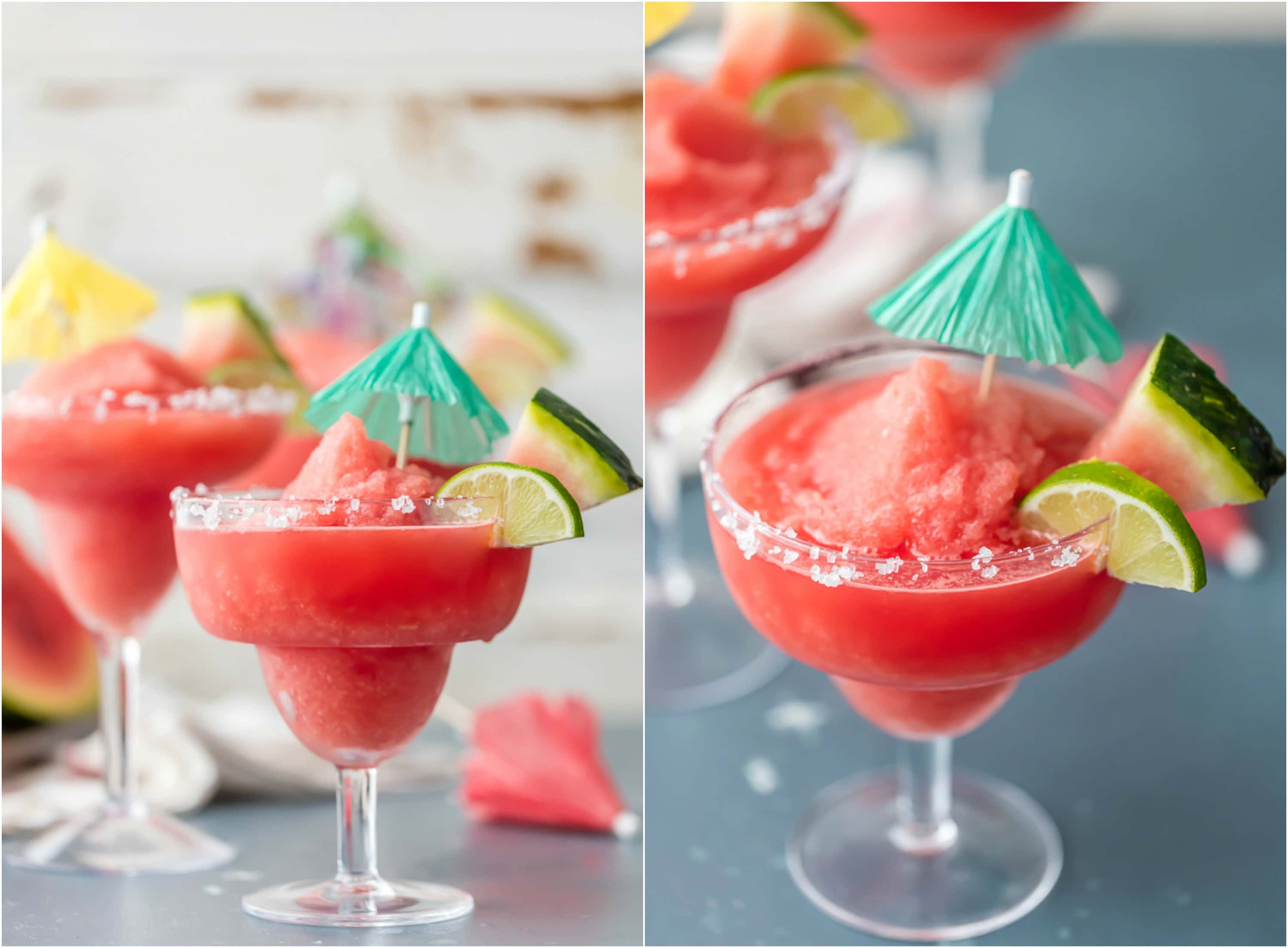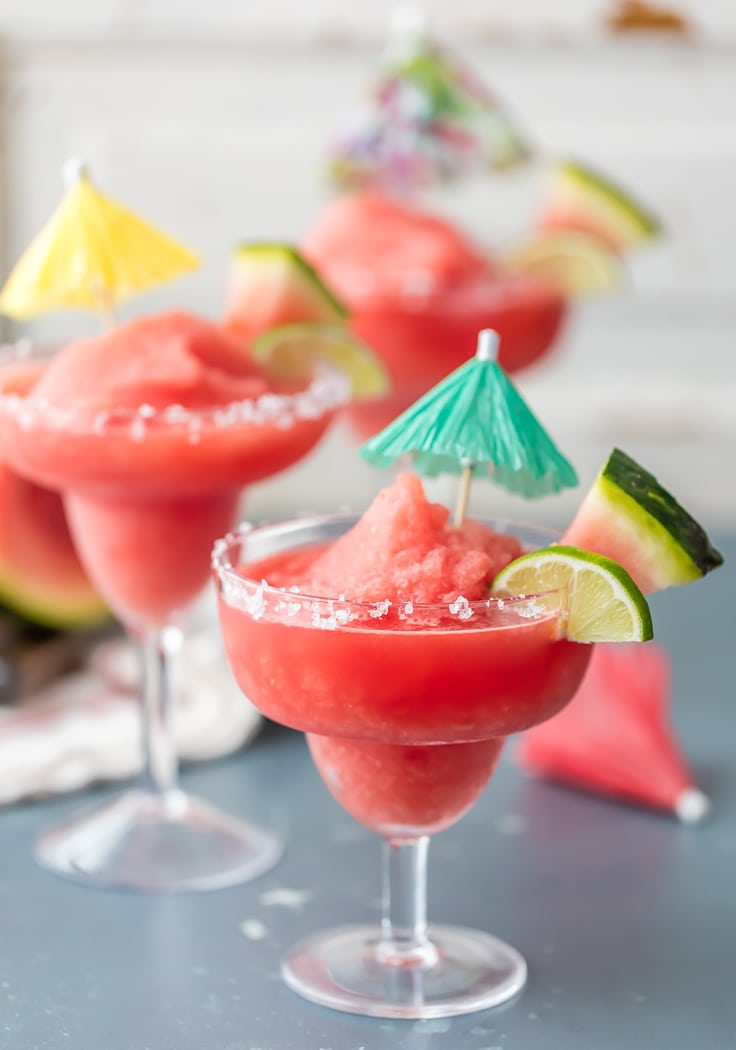 The Guide to making Ultimate Margaritas Every Time
We have compiled all of our fave Margarita Recipes in one guide! Be sure to check it out for all our best tips, tricks, barware, variations, and more! You'll find tons of frozen margaritas, plus classic, skinny, and fun creative recipes too.
This will not be the last margarita recipe you see before May 5th. Sorry not sorry! Cheers!
See the recipe card below for details on how to make Frozen Watermelon Margaritas. Enjoy!
If you like this recipe, try these other margarita recipes too: