Blackberry Margaritas are my new obsession. A fun and spicy take on a classic margarita, this easy cocktail recipe uses tequila, blackberry brandy, green chiles, fresh fruit, agave, orange juice, and lime. Rimmed with chili salt. Cheers!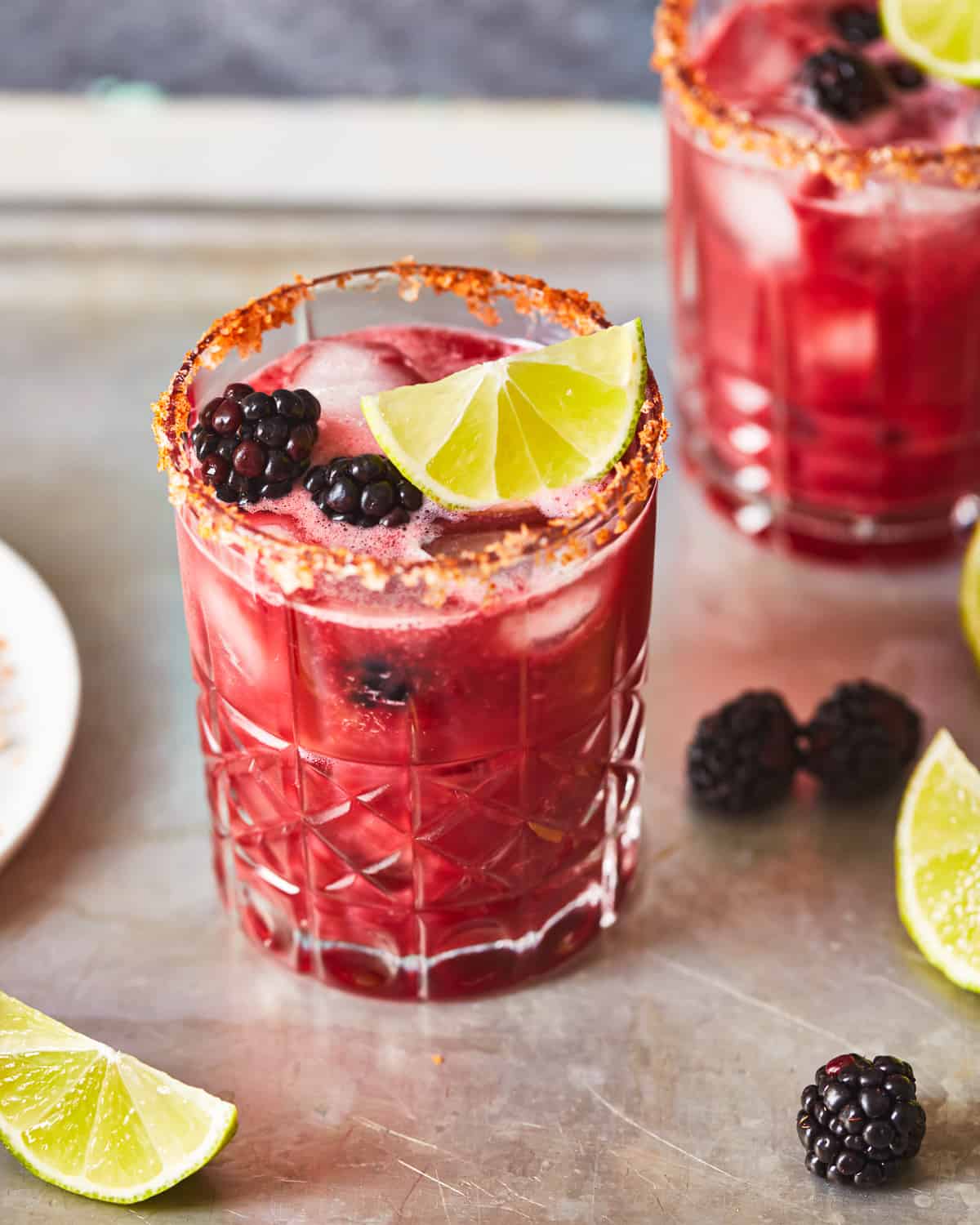 What's in Spicy Blackberry Margaritas?
I just love to get creative with margaritas, so I cannot get enough of these Spicy Blackberry Margaritas! Spicy, tasty, and such a vibrant and pretty color. Love at first sip!
Fresh Blackberries: Make these margaritas taste fresh and fruity and give them their gorgeous color.
Diced Green Chilies: The perfect addition to this spicy margarita recipe? Green chiles! It's something a little different for a cocktail recipe but it makes all the difference. Just what this drink needed!
Lime Juice: Freshly-squeezed lime juice is the key to a delicious margarita. Don't use bottled lime juice; it just won't taste the same!
Blackberry Brandy: Enhances the rich blackberry flavor of the margarita.
Orange Juice: I also love to use freshly-squeezed orange juice, but bottled juice will also work. Choose the pulp level based on your personal preferences.
Tequila: Choose a good-quality silver or blanco tequila for the best-tasting margaritas.
Agave Nectar: Agave nectar is a great all-natural sweetener. Use more or less depending on your tastes.
Salt + Chili Powder: Combine to create a spicy rim that enhances the flavor of this margarita.
Pro Tip: Blend with ice for a frozen blackberry margarita!
Variations on a Blackberry Margarita
To make these margaritas less spicy, simply omit the diced green chiles. To make them even spicier, try using a can of diced jalapeños instead! For a slightly different flavor profile, try swapping the orange juice for grapefruit, lemon, passionfruit, or peach juice.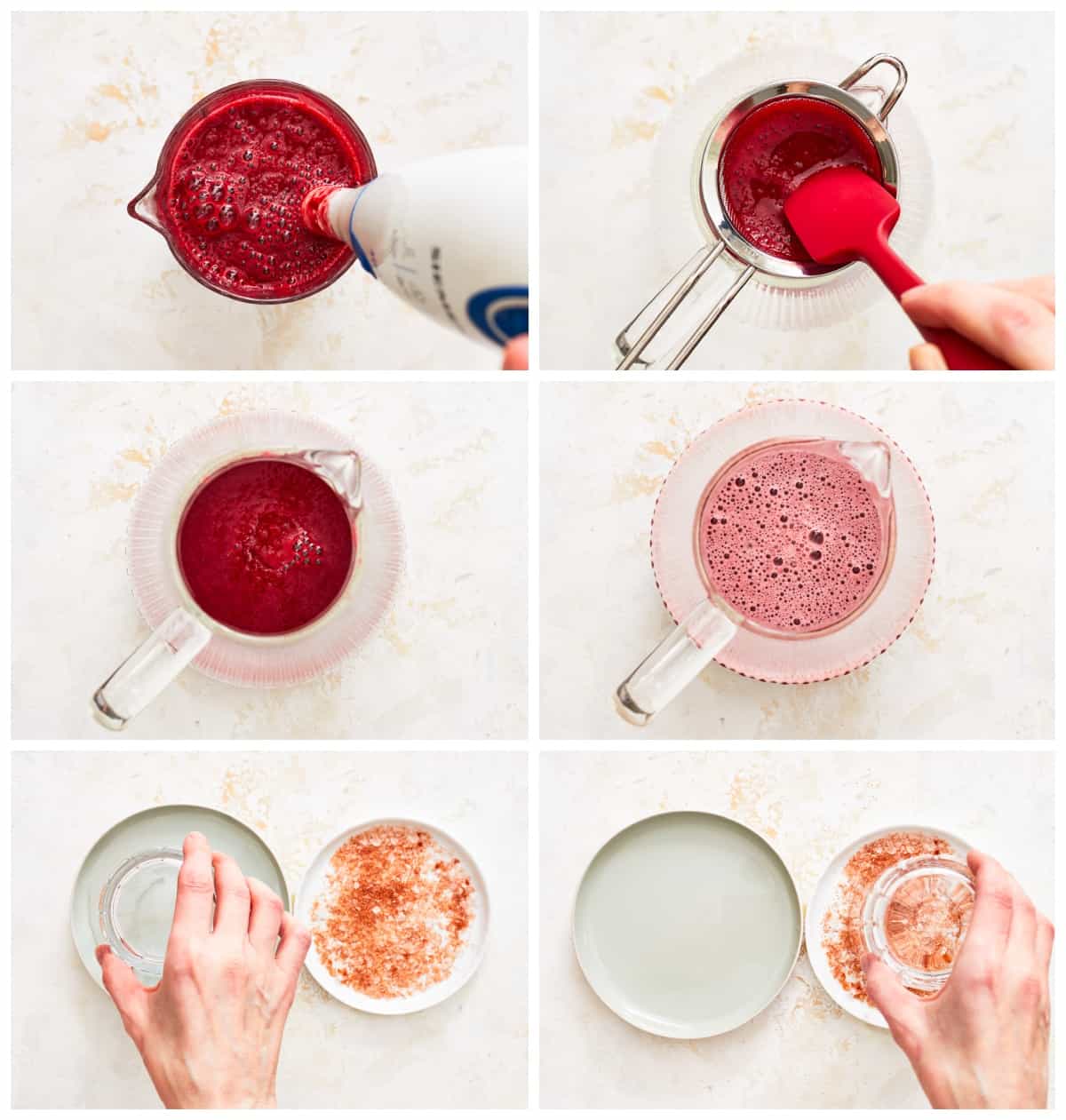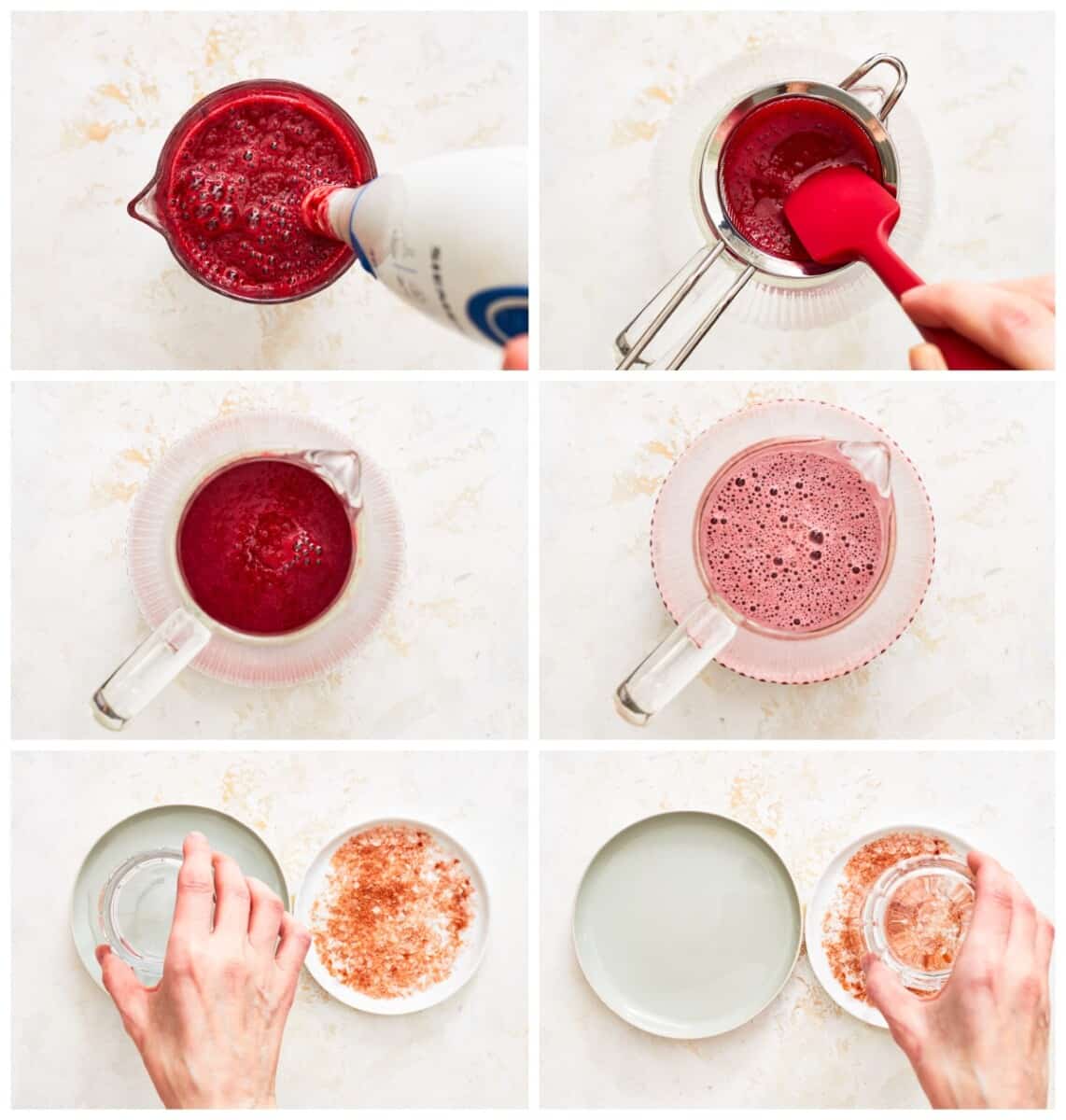 What's the best tequila for margaritas?
A silver or blanco tequila is best for margaritas. Silver/blanco tequila hasn't been aged as long and has a stronger flavor that mixes well, while gold tequila has been aged for longer and has a woodier flavor that doesn't pair as well with the fresh fruit flavors. Reposado tequila is a type of gold tequila that has not been aged for as long, so it will also work in a margarita, although it is not my first choice!
How many calories in a blackberry margarita?
One blackberry margarita contains approximately 332 calories.
Do I have to use freshly-squeezed juice in margaritas?
For the lime juice, you absolutely must use freshly squeezed. Bottled lime juice will not taste right. You can, however, use store-bought bottled orange juice if you prefer.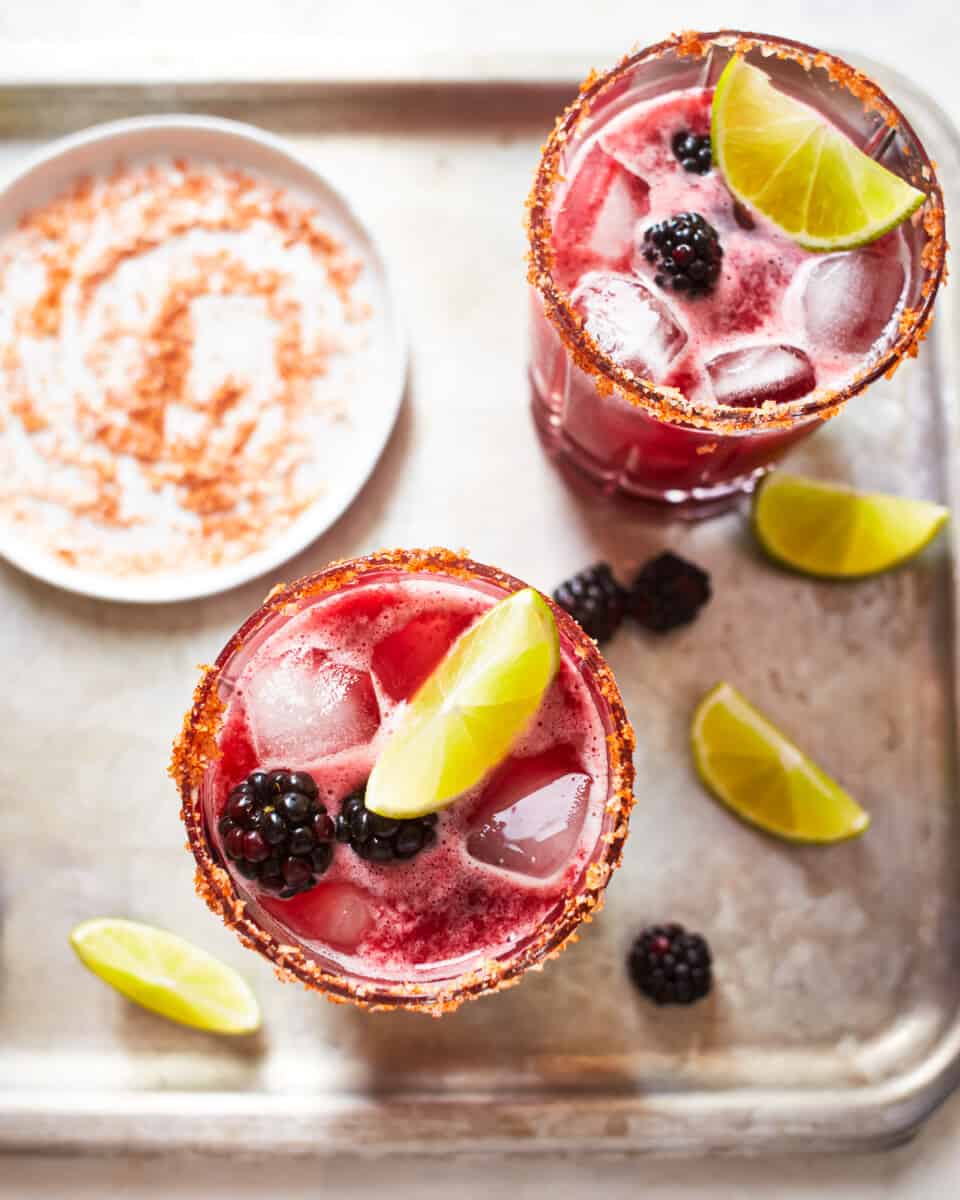 How to Store
Store leftover blackberry margaritas in an airtight container in the refrigerator for up to 3 days. Do not add any ice to this mixture before refrigerating. Simply pour over ice when ready to serve.
How to Freeze
You can also freeze the margarita mixture prior to serving in a freezer-safe container for up to 2 weeks. Let thaw overnight in the refrigerator before serving.
Serving Suggestions
These spicy, refreshing margaritas are perfectly paired with Mexican appetizers, like fiesta dip, chicken taquitos, carne asada fries, or white queso. Enjoy a few over chips and salsa with friends, or serve them alongside a fresh main course, like baked chicken tacos, salsa verde chicken, barbacoa, or shrimp fajitas.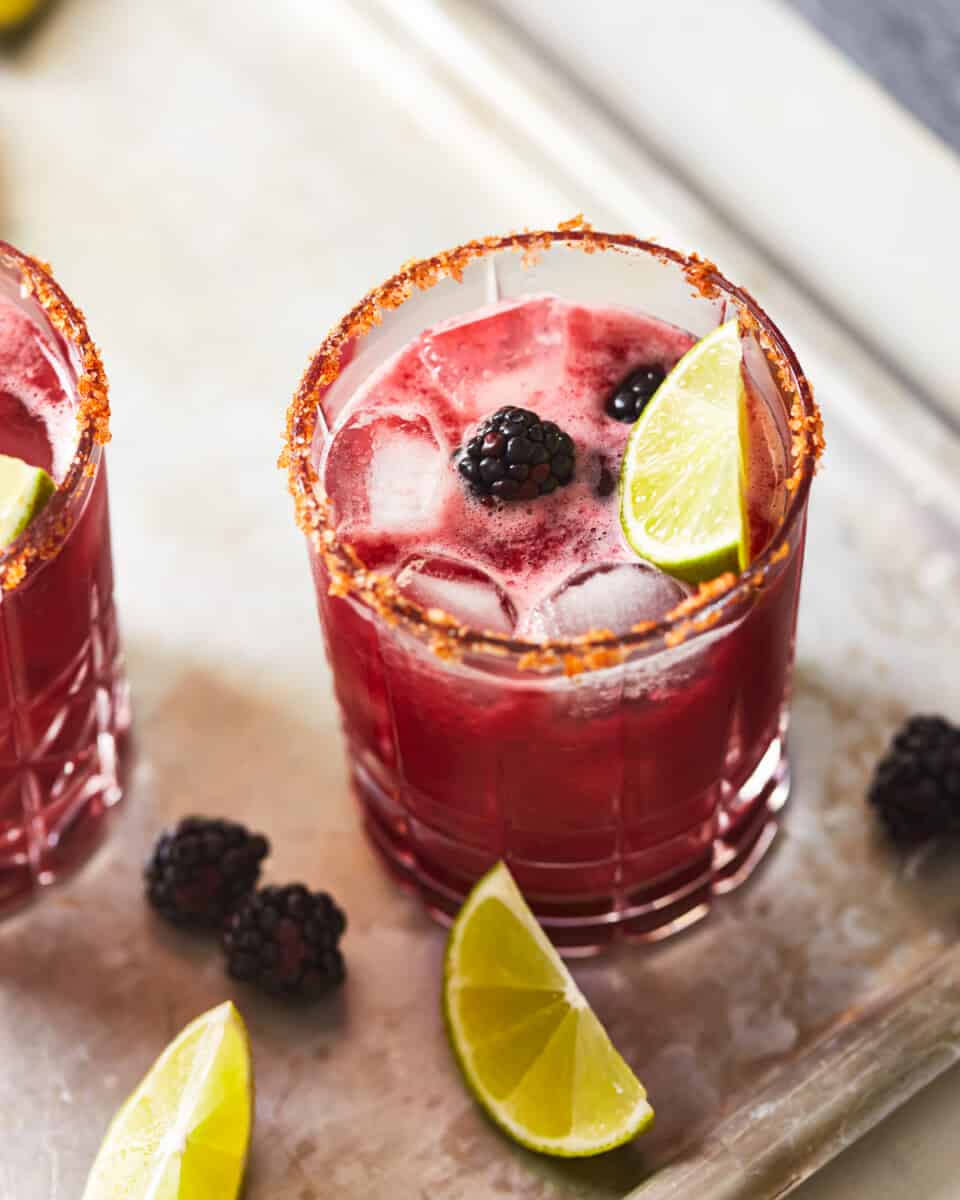 More Spicy Margarita Recipes We Love