Bulletproof Coffee is a rich, creamy coffee drink filled with healthy fats. This Keto drink (sometimes called butter coffee) is made with coffee, grass-fed butter, and MCT oil. "Bullet Coffee" has many added health benefits that you don't get from regular black coffee. This recipe is popular in the keto and paleo communities and is said to help with weight loss. Learn how to make bulletproof coffee and make this your new morning fuel.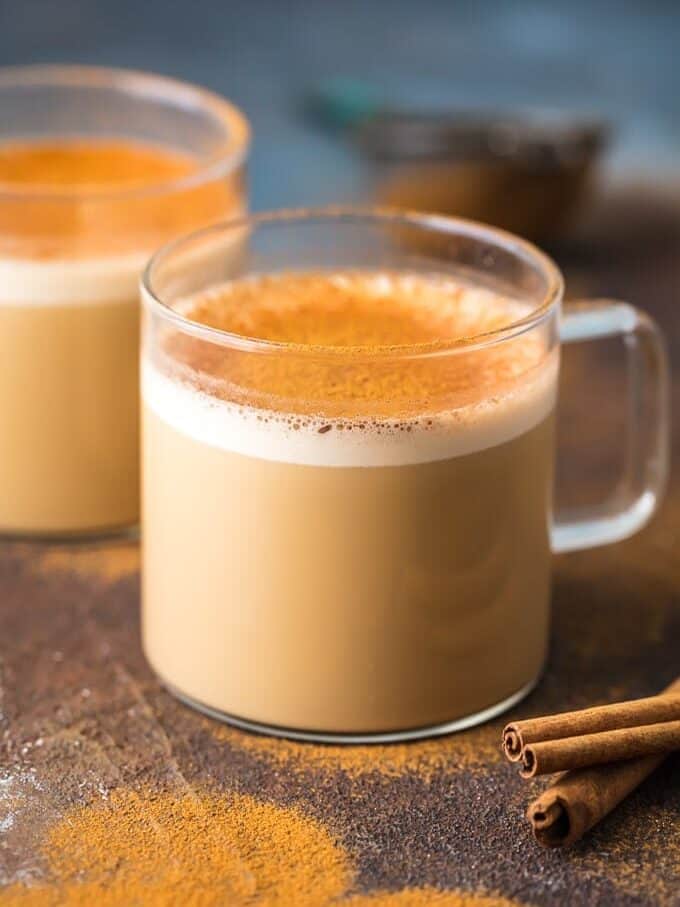 What's in this Bulletproof Coffee Recipe?
Bulletproof Coffee is a science-based approach to nutrition and wellness that is tried, tested, and proven to make your life more awesome. Even better, you get to decide what more awesome means to you. It's important to use the right ingredients, and luckily Bulletproof has us covered with everything we need to start our day the right way!
Coffee: Bulletproof coffee beans are clean, toxin-tested, and ethically sourced. The whole beans and grounds produce some of the tastiest coffee I've ever had.
Ghee: While you can use regular butter, ghee makes this recipe lactose-free! Bulletproof's ghee is grass-fed and chock full of butyrate, Omega-3s, vitamin A, and CLA. Plus, ghee makes this the creamiest latte you've ever had. Trust me!
MCT Oil: Bulletproof MCT Oil is only sourced from coconuts and contains two of the most ketogenic MCTs in coconut oil: C8 and C10. MCT's are saturated fatty acids that are easier to digest than other types of fat, so they're great for digestion. Generally, the MCT oil in bulletproof coffee will help you feel full and satisfied, will give you more energy, and will give you a clear, focused mind.
Healthy fats from butter and MCT oil help to stop food cravings that often happen when drinking coffee. So theoretically, it could help you lose weight.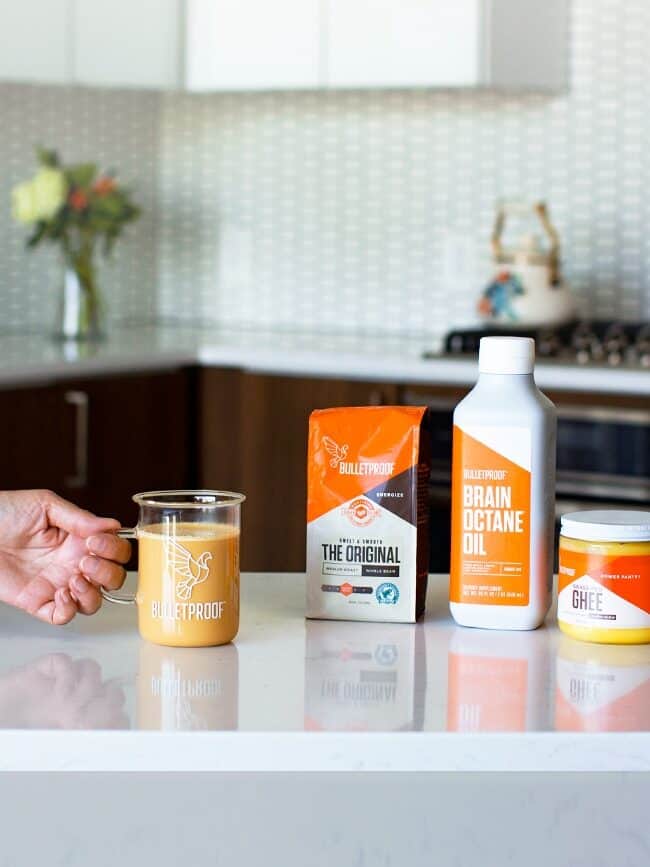 Bullet Coffee Optional Ingredients
In my recipe, I chose to include pink salt and ground cinnamon. These ingredients are totally optional, but they do have some great health benefits!
Pink Himalayan Sea Salt contains over 84 minerals and trace elements. It helps you stay hydrated and healthy throughout the day, and adding it to your coffee is such an easy way to make sure you're getting all of those health benefits. Plus, it enhances the flavors of this coffee even more!
Ground Cinnamon is loaded with antioxidants that protect your body from oxidative damage. It's also anti-inflammatory and has been linked to a reduced risk of heart disease. It can also help reduce blood sugar levels and keep them more stable throughout the day, which can help curb cravings. Adding just a little bit to your coffee not only gives you all of these benefits, but it also tastes delicious!
What is MCT Oil and what are the benefits?
MCT stands for medium-chain triglycerides or medium-chain fatty acids. This type of fat is most often derived from coconut oil or palm oil. MCT oil is colorless, odorless, and stays liquid at room temperature, which makes it perfect for blending into drinks, smoothies, and other recipes. It's great for added energy and a sharper brain! It also suppresses hunger, provides quick/clean energy, supports immune health, and can help you lose unwanted fat.
What is Pink Salt and why is it healthy?
Pink Himalayan sea salt contains over 84 minerals and trace elements, including calcium, magnesium, potassium, copper, and iron, so it's more than just a flavoring for meals and recipes. I love the little zip (plus all the minerals!) it adds to this recipe, but it's totally optional.
What makes this coffee recipe Keto Friendly?
Those following a ketogenic diet focus on high-fat, low-carb. So keto coffee generally refers to any coffee recipe that contains healthy fats and no sugars. Drinking black coffee is fine on this diet, but adding healthy fats, as in this bulletproof coffee recipe, makes it a better option than regular coffee.
Why should I add butter to my coffee?
Coffee with butter might sound strange at first, but it's not as crazy as it sounds! Adding a pat of butter to your coffee can add a good dose of healthy fat to your diet first thing in the mornings, especially if you usually drink coffee on an empty stomach. This helps give you energy so that you don't end up with a caffeine crash. Butter also makes your coffee super creamy, like the best latte.
Does bulletproof coffee break a fast?
If you're doing a traditional fast, where you're abstaining from all food and drink, then yes, bulletproof coffee will break your fast. However, if you're focusing on staying in ketosis, then bulletproof coffee won't interfere with that.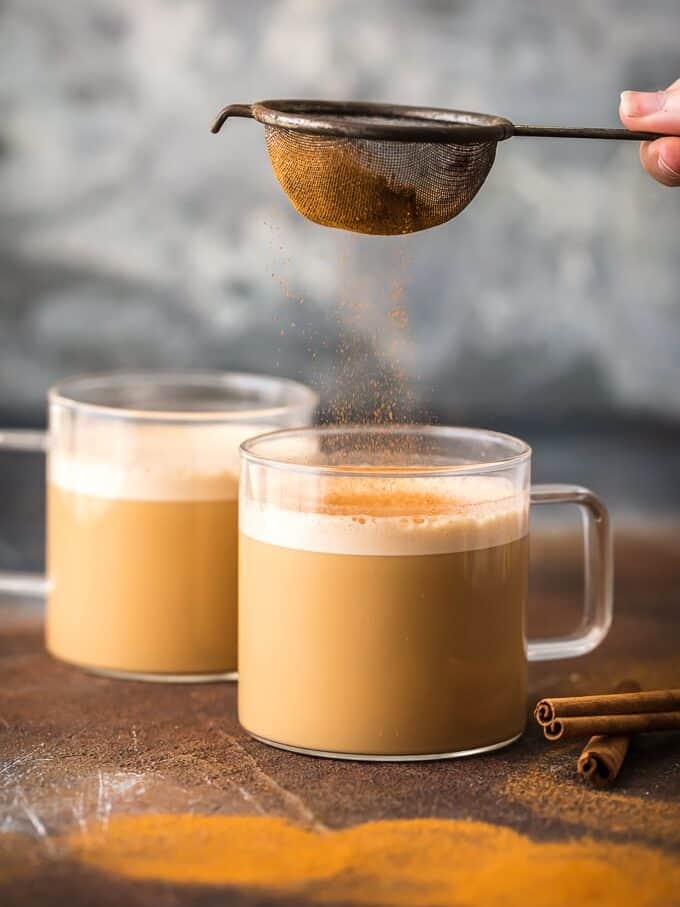 Serving Suggestions
I love this keto coffee with protein powder or Collagen Peptides stirred in, stevia or agave nectar for a bit of sweetness, or unsweetened cocoa powder for a touch of chocolatey flavor. My favorite keto recipe to enjoy with this coffee is an egg roll in a bowl or a cobb salad!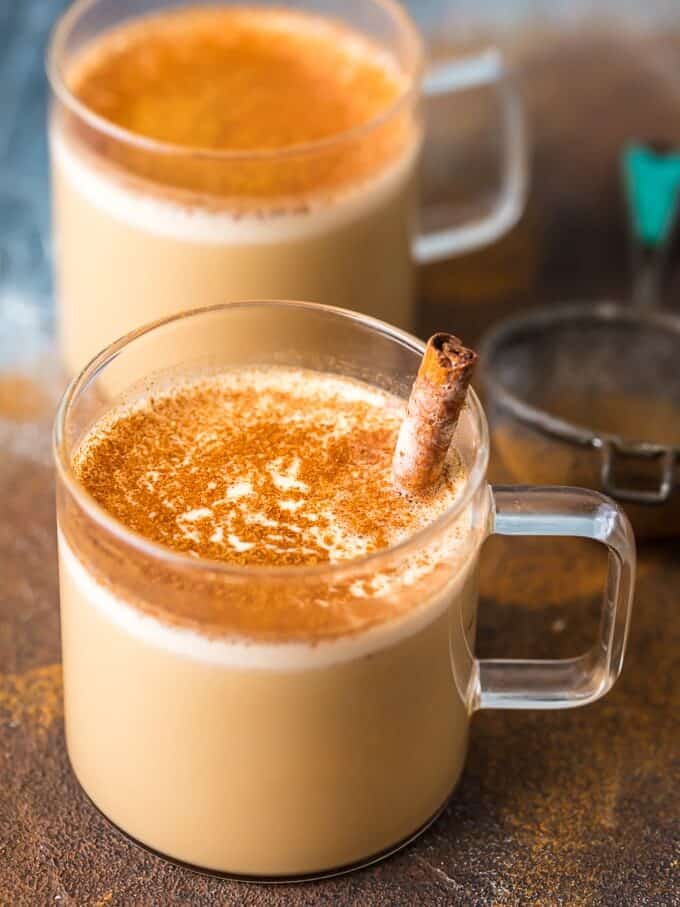 More Keto Coffee Recipes We Love