Homemade sweet tea is the ultimate in summer drinks. Easy to make, refreshing and a Southern classic. I love making a big pitcher to serve to guests and at less than 100 calories a serving, it's a great alternative to the store bought stuff.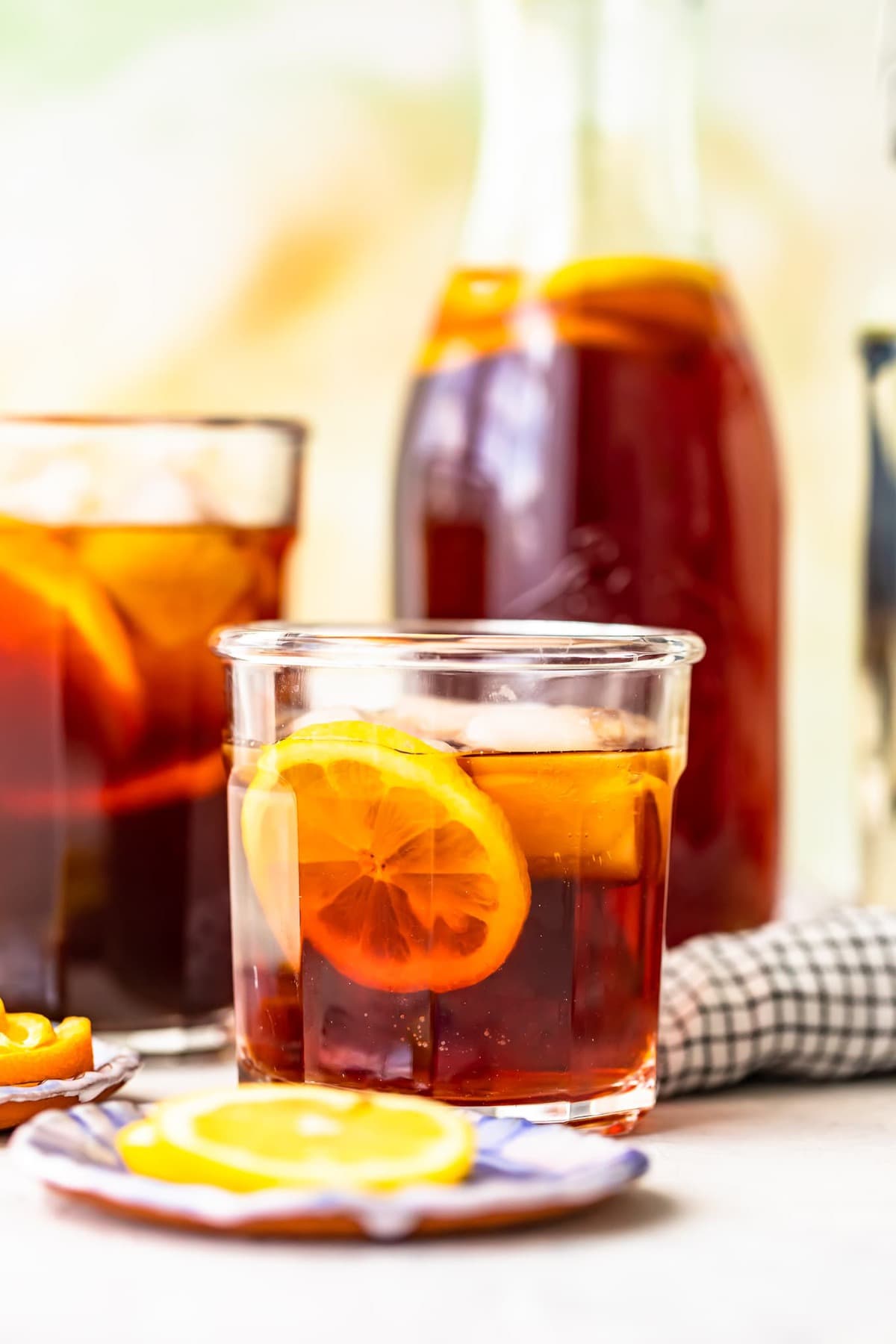 I don't think there is anything more American than a pitcher of sweet tea! It conjures up images of sitting on a porch on a hot summer evening, watching the world go by. This is a really easy and fool proof way of making sweet tea at home, it will be your drink of the summer!
Sweet Tea is something my Mom always has on hand for entertaining, and I look forward to it each and every time! This is her recipe, so I hope you enjoy!
How to make homemade sweet tea – step by step
For the tea:
In a ½ gallon pitcher, pour 8 cups water over 2 family-size, cold brew tea bags. Allow the tea to infuse the water at least 5 minutes and up to 15 minutes. Discard the tea bags.
For serving:
Pour sweet tea into glasses and allow each person to sweeten his/her own tea with the Simple Syrup. Stir and add ice.

Garnish with lemon slices, orange slices, raspberries and/or mint leaves.

Enjoy!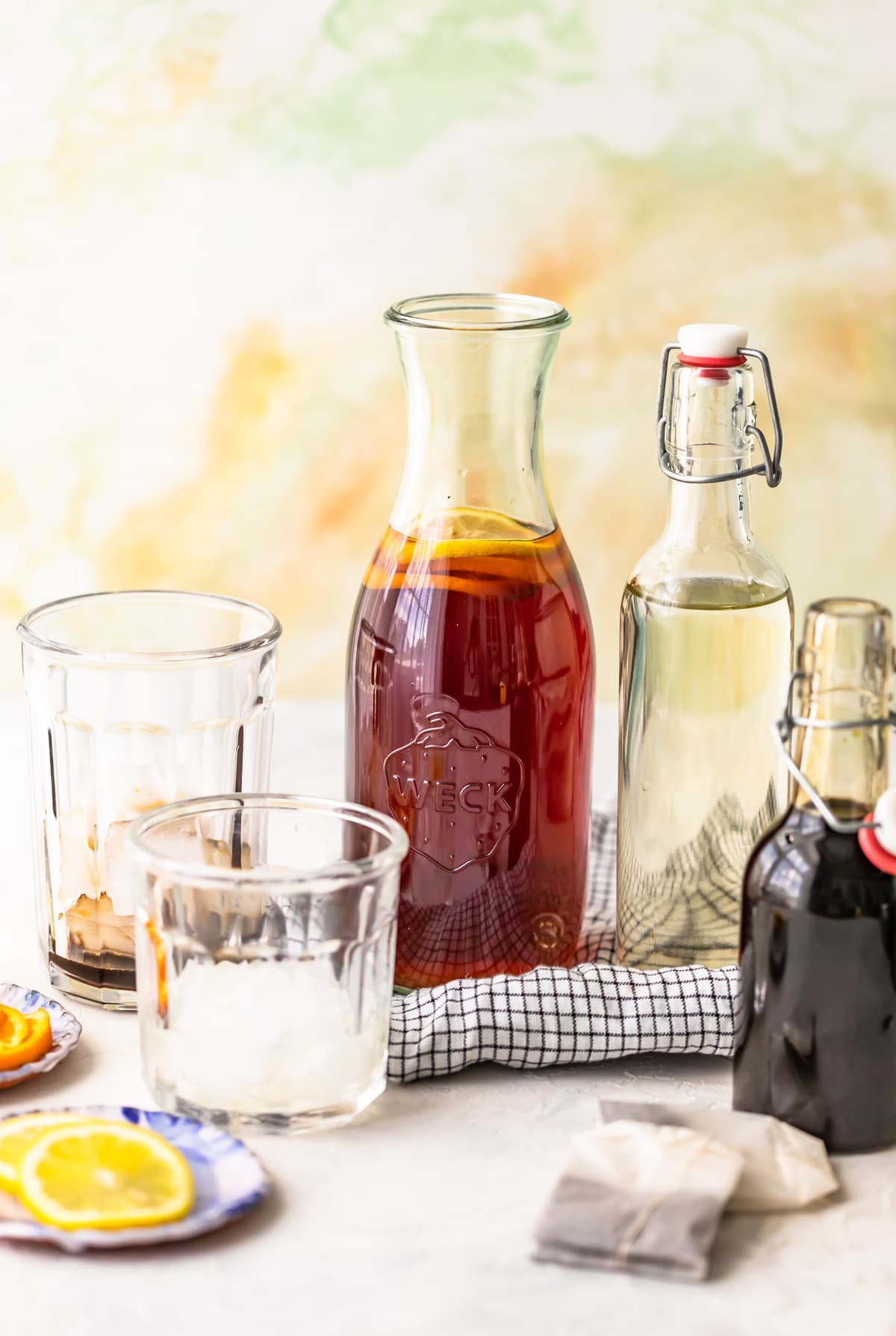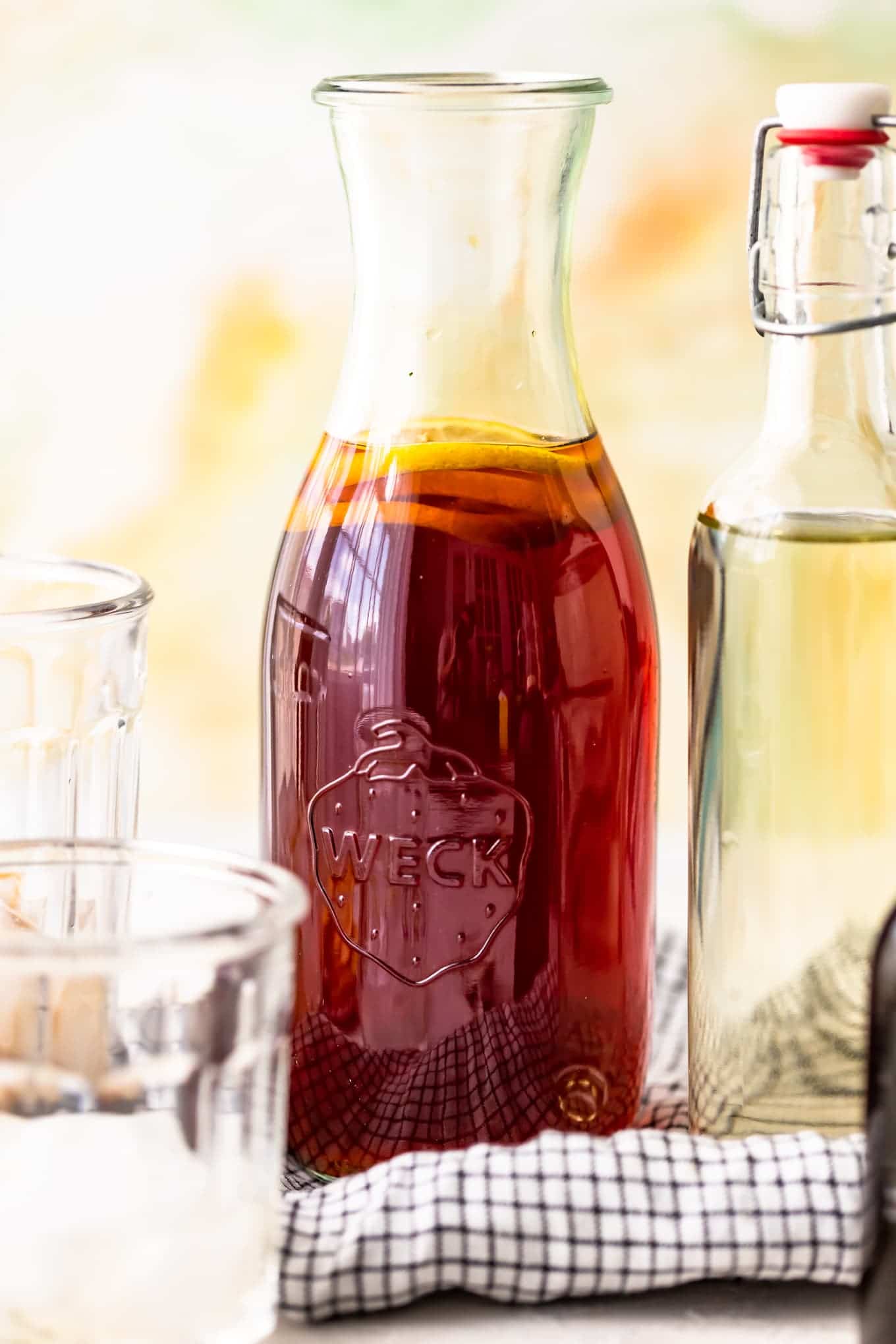 Homemade Sweet Tea
I always find the store bought sweet teas, well, overly sweet! They can often taste synthetic and they are packed full of ingredients that quite honestly, don't need to be in it. This homemade sweet tea recipe only has a handful of ingredients, and I love giving guests the simple syrup to add themselves, so they have it exactly to their taste.
Does it contain caffeine?
Sweet tea does contain caffeine, if you are avoiding it, you could make this with decaffeinated tea. I haven't tried it, but I would think that the taste is not overly different. It contains less caffeine than coffee and most sodas.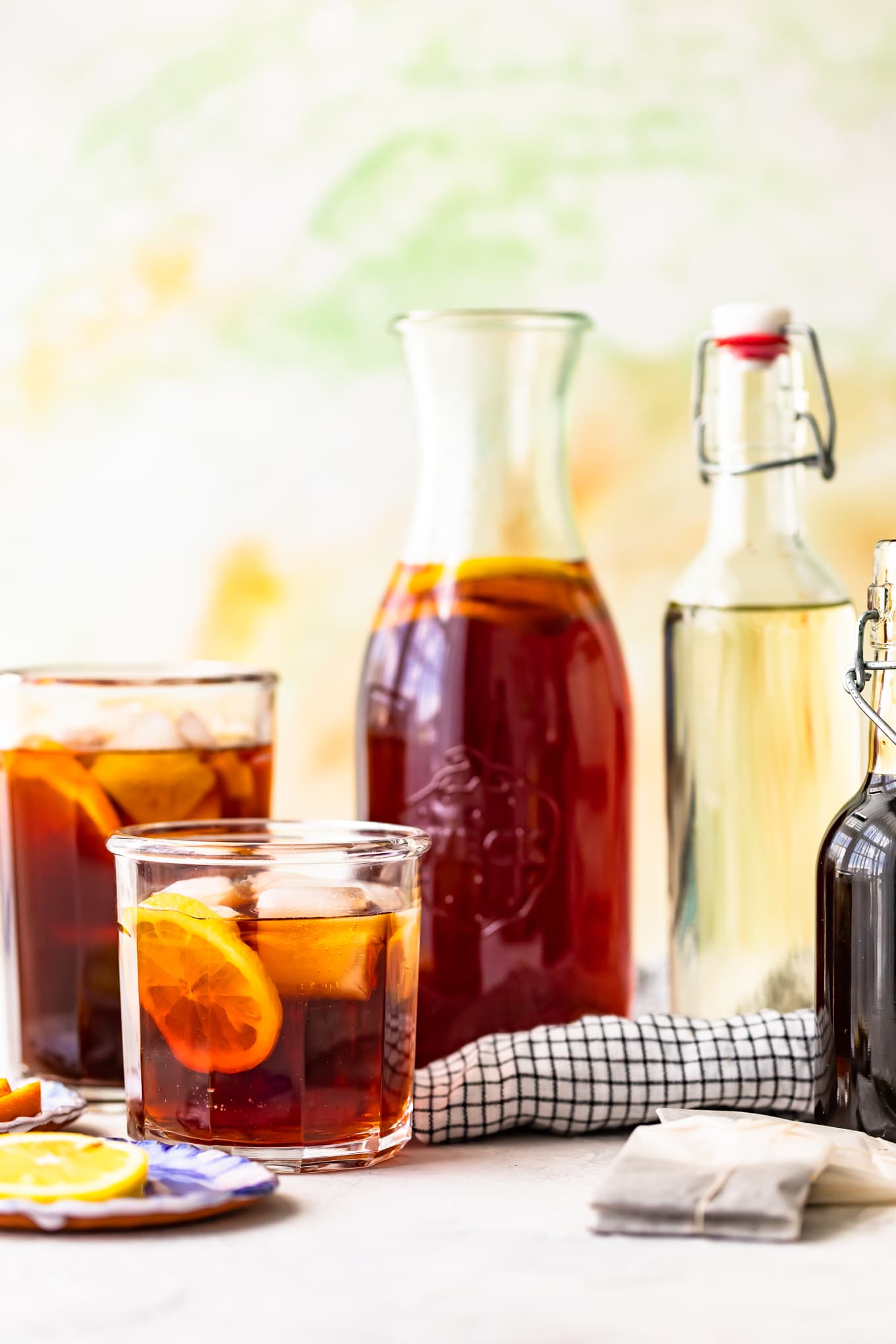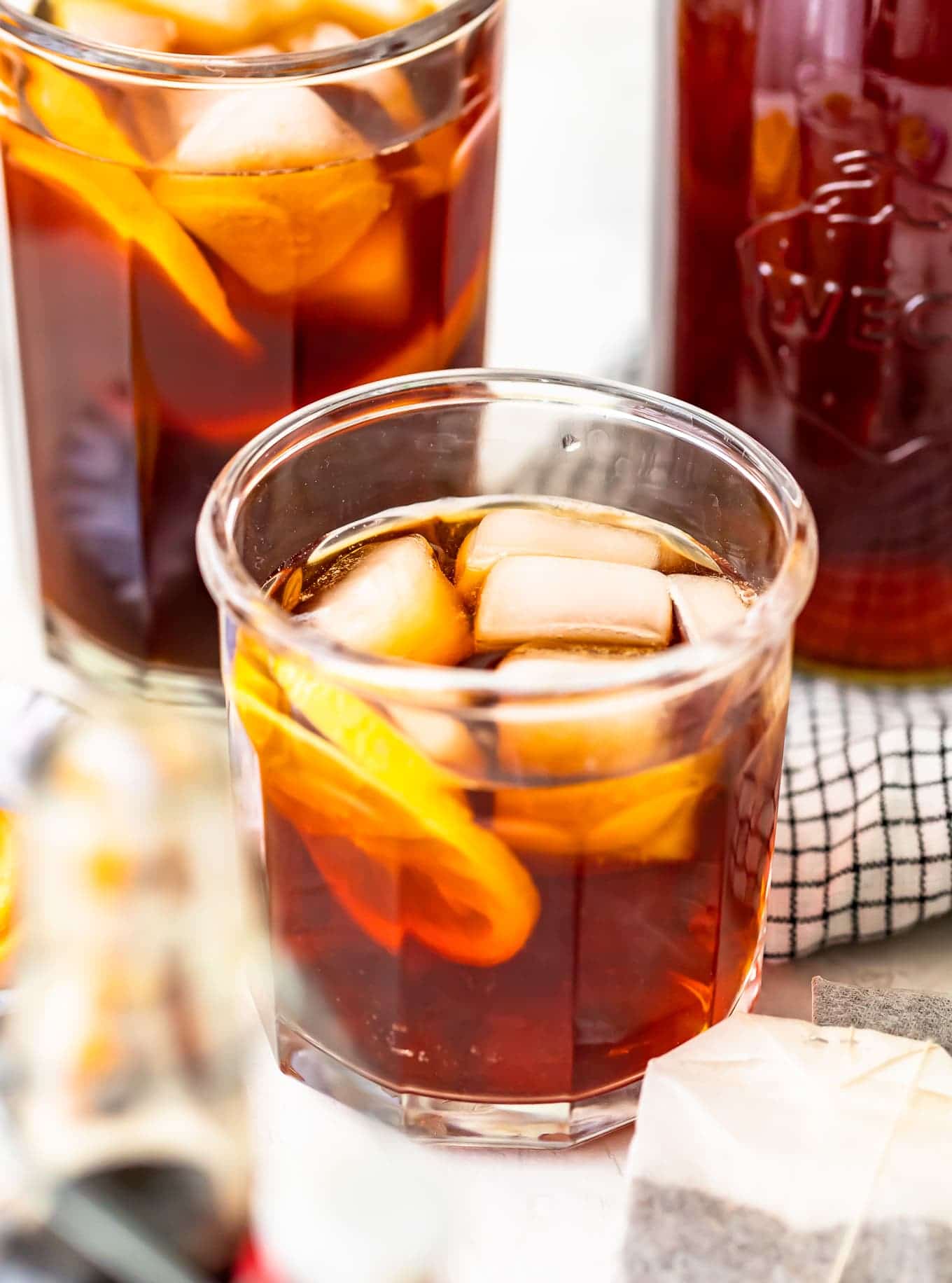 Spiked Sweet Tea
If you want this homemade sweet tea to take you from the day into the evening, this drink is easily made more adult. Simply add a shot of your favorite liqueur to this delicious brewed drink. Why not try adding…
What's the difference between sweet tea and iced tea?
Sweet tea and iced tea are very similar – sweet tea is simply iced tea that has been sweetened.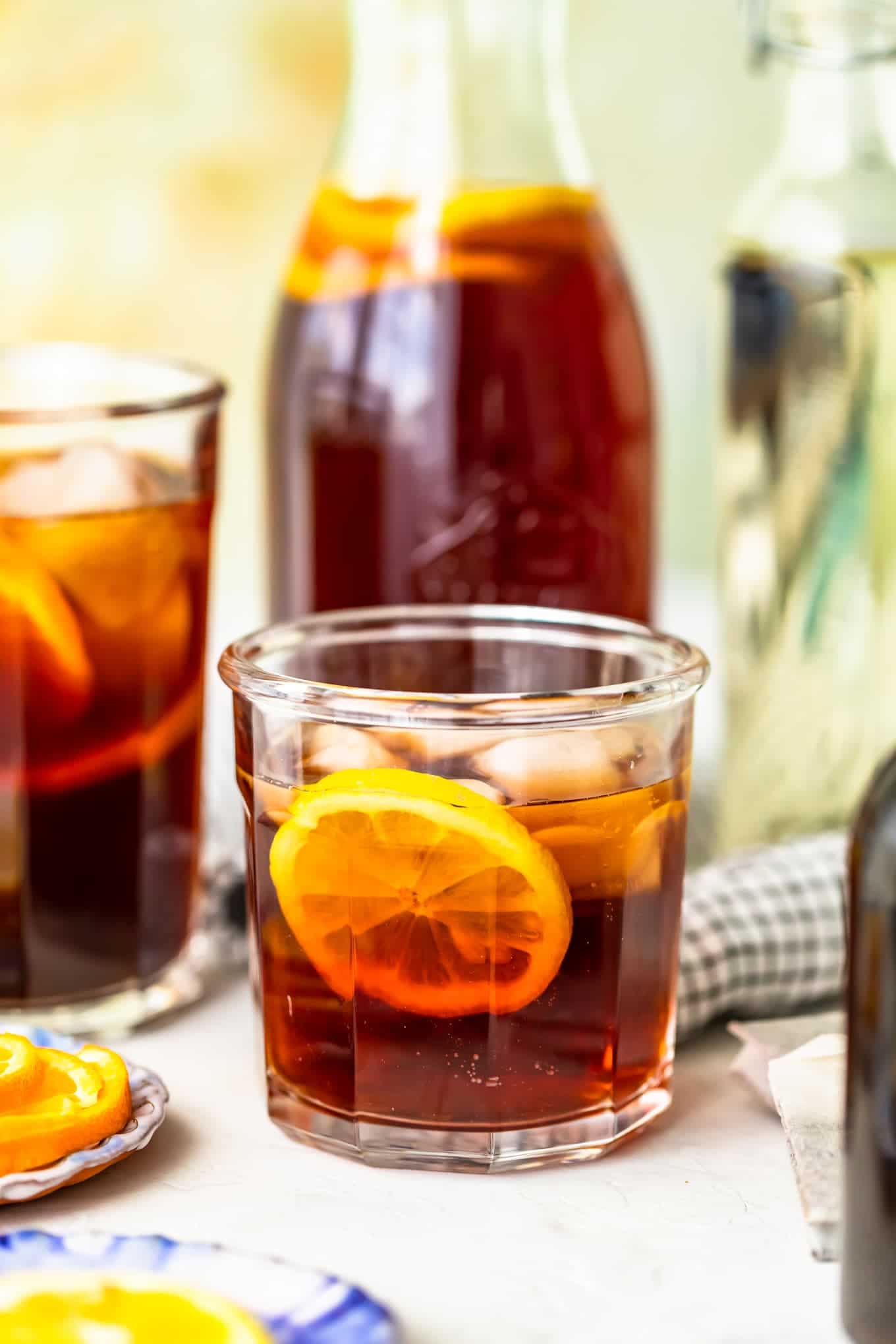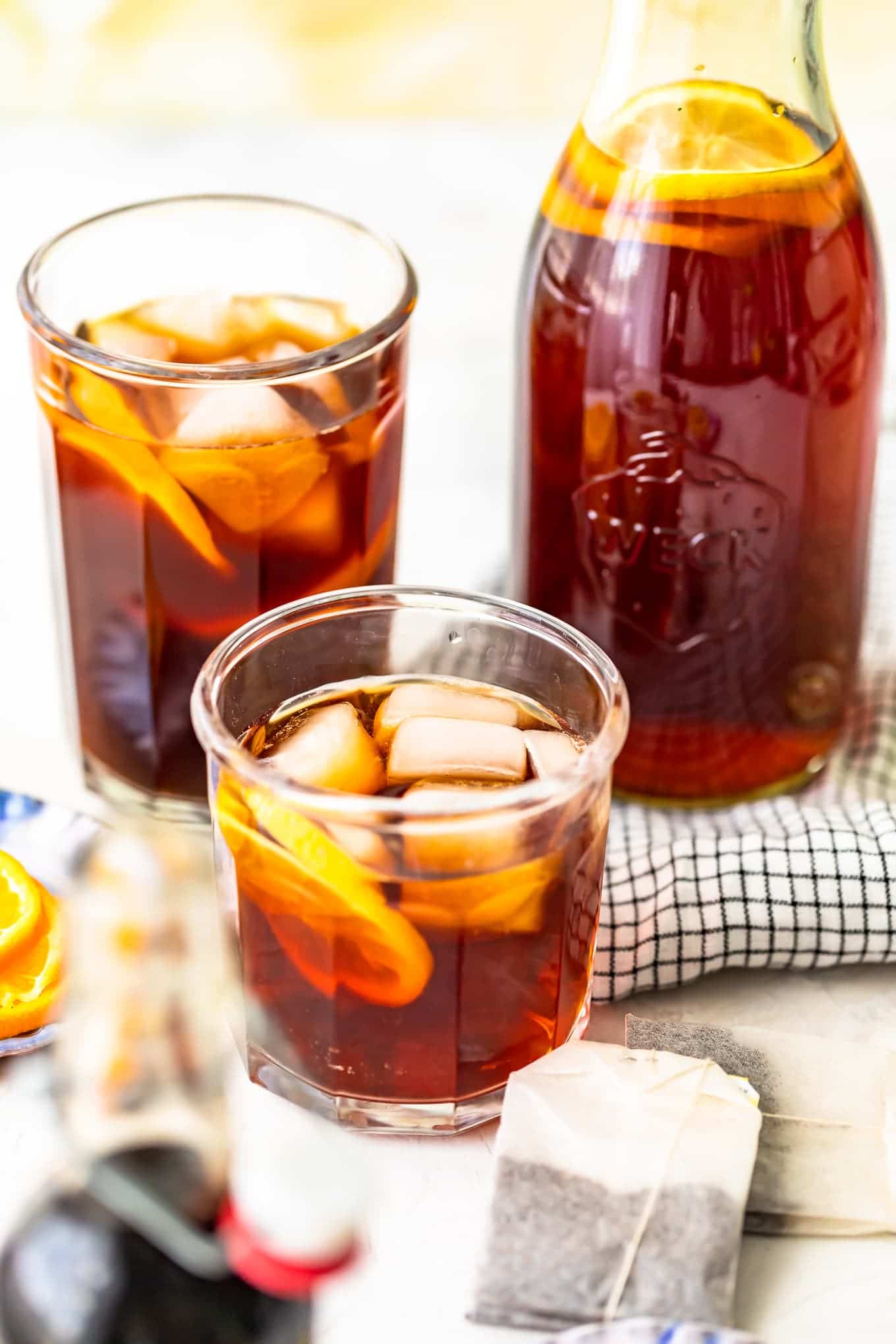 Top tips for making Homemade Sweet Tea
The simple syrup will keep well for a couple of months in an airtight container.
Give the tea enough time to brew – between 5 and 15 minutes.
Make the tea ahead of time and store in the fridge.
Don't add ice to the pitcher – add it to the glasses so that it doesn't dilute. Use big ice cubes as they will melt slower.
Remember the garnishes, lemon, mint leaves and oranges all work well.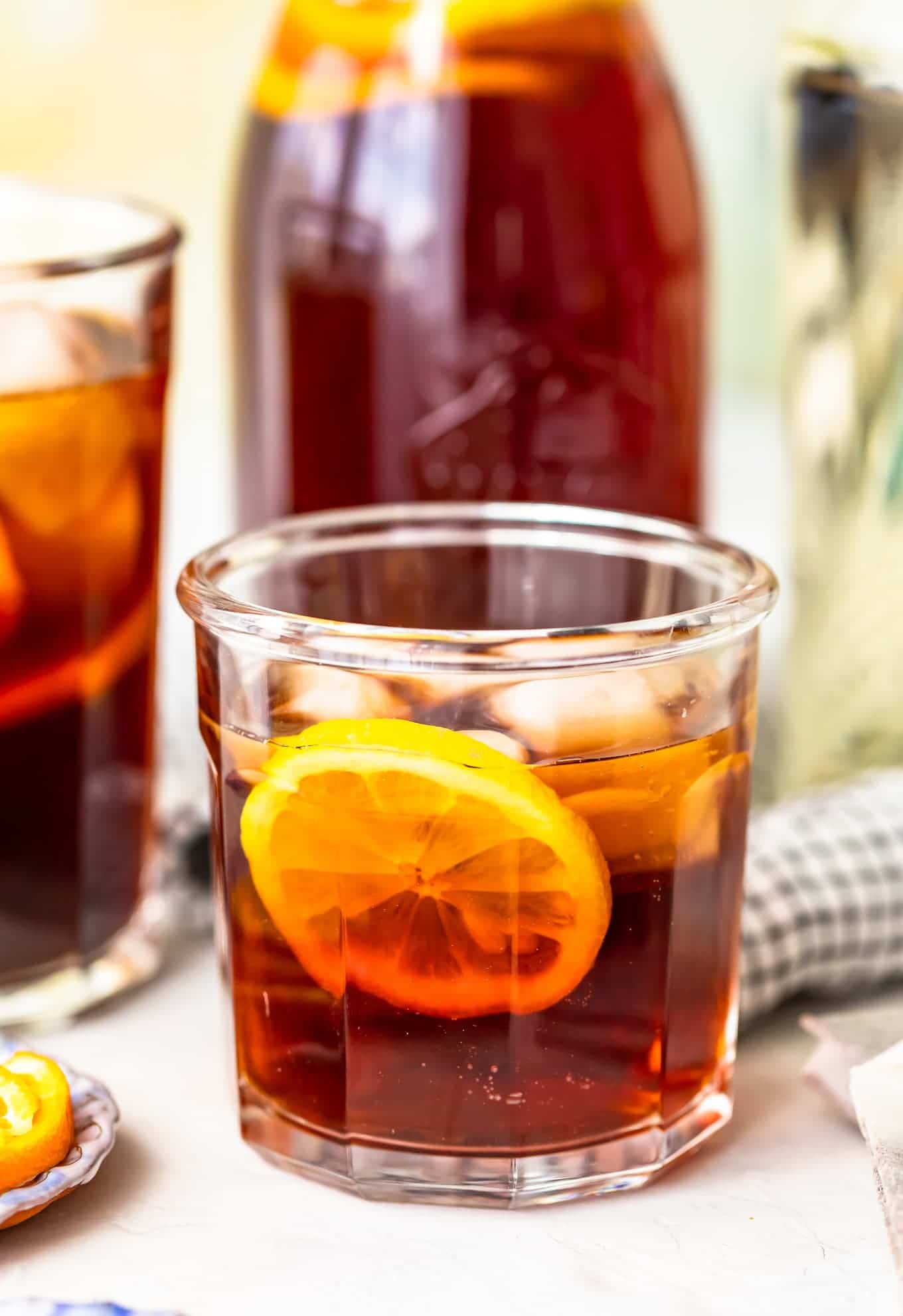 Easy summer drink recipes
See the recipe card for details on how to make homemade sweet tea. Enjoy!