Skip the Starbucks drive-thru and make this homemade Pumpkin Spice Latte recipe instead! I use real pumpkin in my sauce, plus pumpkin pie spice and a couple other simple ingredients to create the best flavor for this cozy PSL. Whip up this fall favorite coffee drink and enjoy!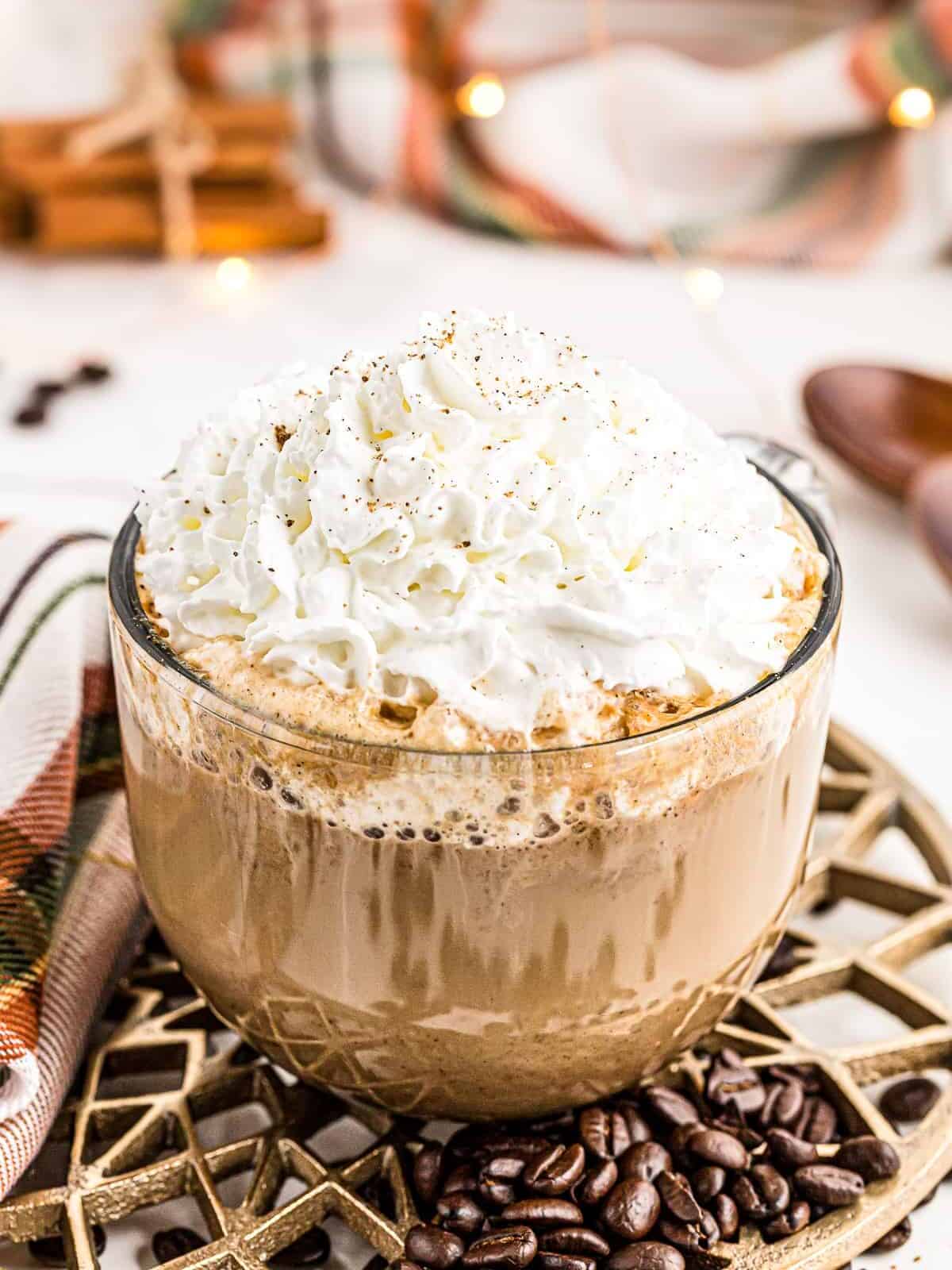 What's in this Pumpkin Spice Latte recipe?
Find out how to make a pumpkin spice latte at home with just a few ingredients. The warm and flavorful pumpkin sauce is so easy to make!
Espresso: Espresso will give your latte the best flavor, but you can also use strong coffee made by another method.
Pumpkin Puree: Use a can of plain pumpkin puree as the base of the pumpkin spice sauce.
Pumpkin Pie Spice: This mix of warm spices adds the classic pumpkin spice flavor.
Sugar: I recommend using cane sugar for the sauce, but you can use granulated sugar, brown sugar, or a sugar alternative instead.
Water: This helps to create the right consistency for the sauce.
Vanilla Extract: Adds just a hint of vanilla flavor.
Ground Ginger: Adds a warm kick to the pumpkin syrup. You can skip this if you like, but I think it creates just the right taste.
Milk: Feel free to use your favorite milk or milk alternative.
Pro Tip: Be sure to use plain pumpkin puree, not pumpkin pie filling. The pie filling will be way too sweet!
Make Your Homemade PSL Just the Way You Like
Turn this into an iced pumpkin spice latte so you can enjoy it in the late summer months too. Just pour over ice and enjoy!
You can also make this pumpkin latte with chai instead of espresso. And feel free to use almond milk, oat milk, or another milk alternative.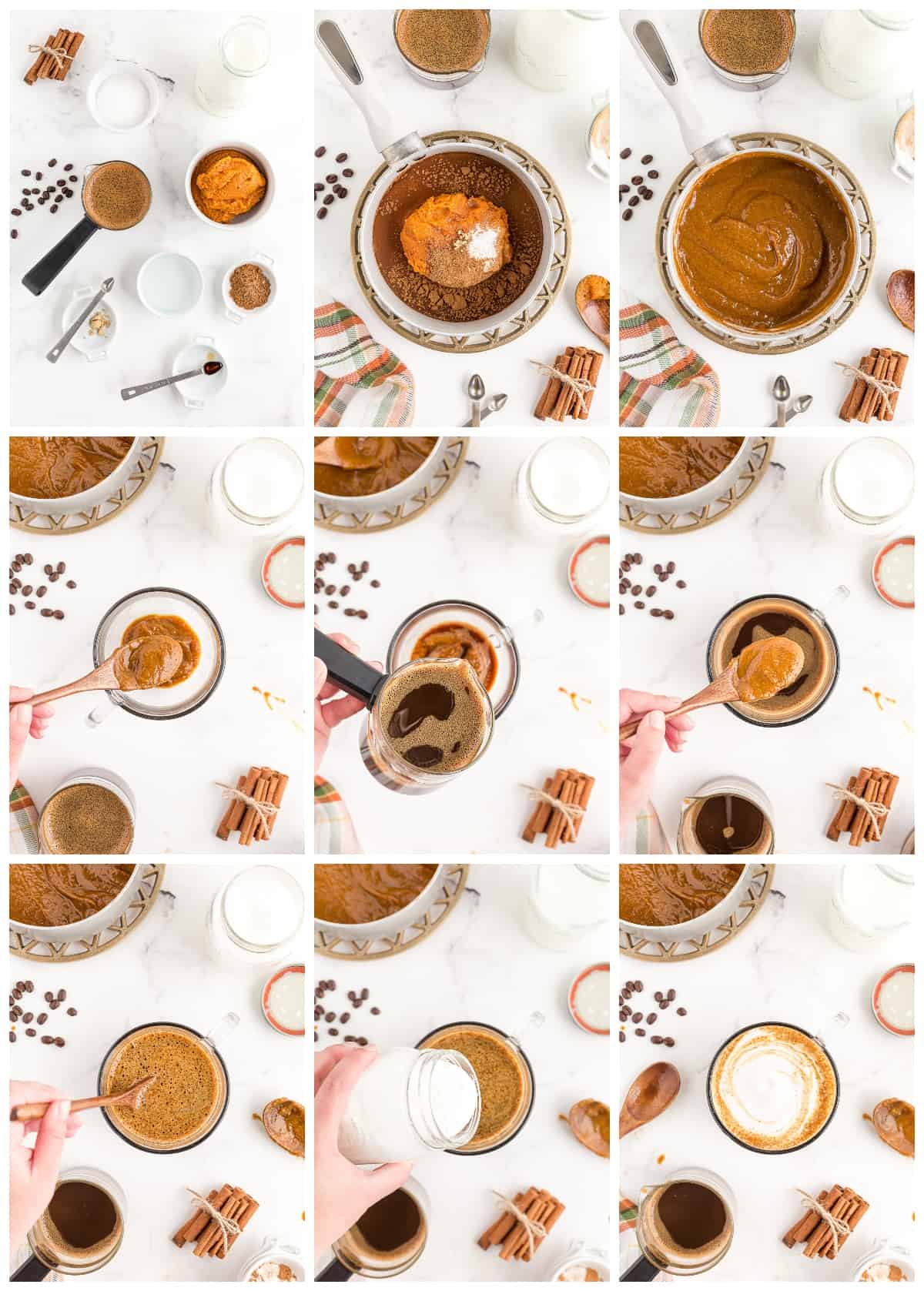 What kind of milk is best for a pumpkin spiced latte?
I like to use 2% milk, but you can use 1% if you prefer. You can also make this latte with a plant based milk if you prefer. Oat milk is usually the best milk alternative for achieving the same frothy latte.
How do I heat milk to make a latte?
Follow the instructions in the recipe card to heat your milk in the microwave. You can also heat it on the stovetop over low heat, stirring continuously so that it doesn't curdle or stick. If you have a milk frother/warmer, it will do all the work for you!
Can I make this pumpkin spiced latte caffeine-free?
Yes, you can use a decaf coffee or espresso to make this PSL.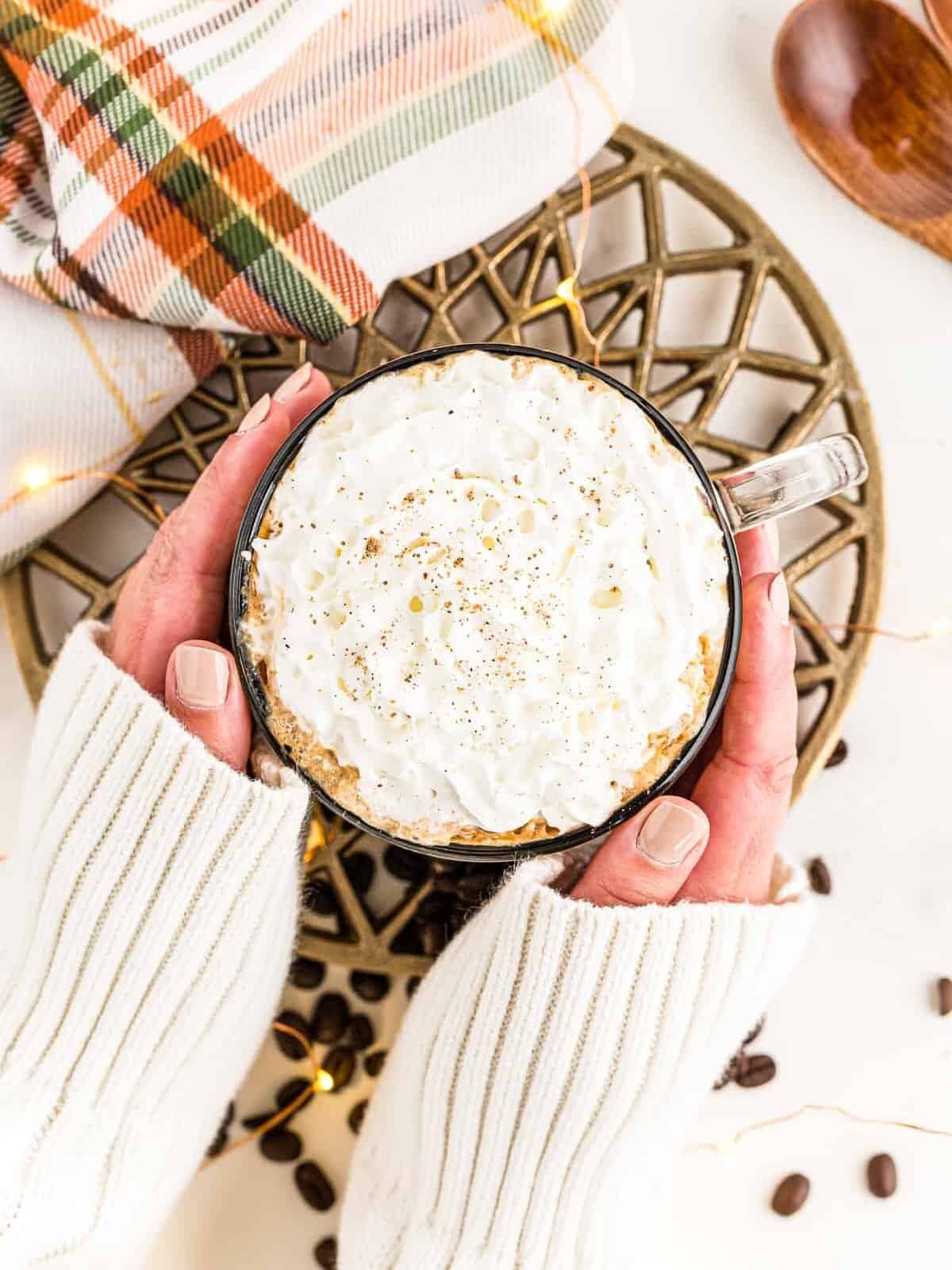 How to Store
I recommend drinking your PSL hot and fresh, because leftovers won't taste as good after refrigerated. But if you have any extra pumpkin sauce, let it cool, then store it in an airtight container in the refrigerator up to 7 days. You can warm it up and use it in your next latte!
Serving Suggestions
Finish off your homemade pumpkin spice latte recipe with whipped topping or pumpkin whipped cream, and a dash of nutmeg or pumpkin pie spice. You can also drizzle some caramel sauce or chocolate syrup on top, or in the cup before pouring in your latte, for a little more indulgence.
Enjoy it with fresh baked goods, like pumpkin chocolate chip bread or pumpkin bars.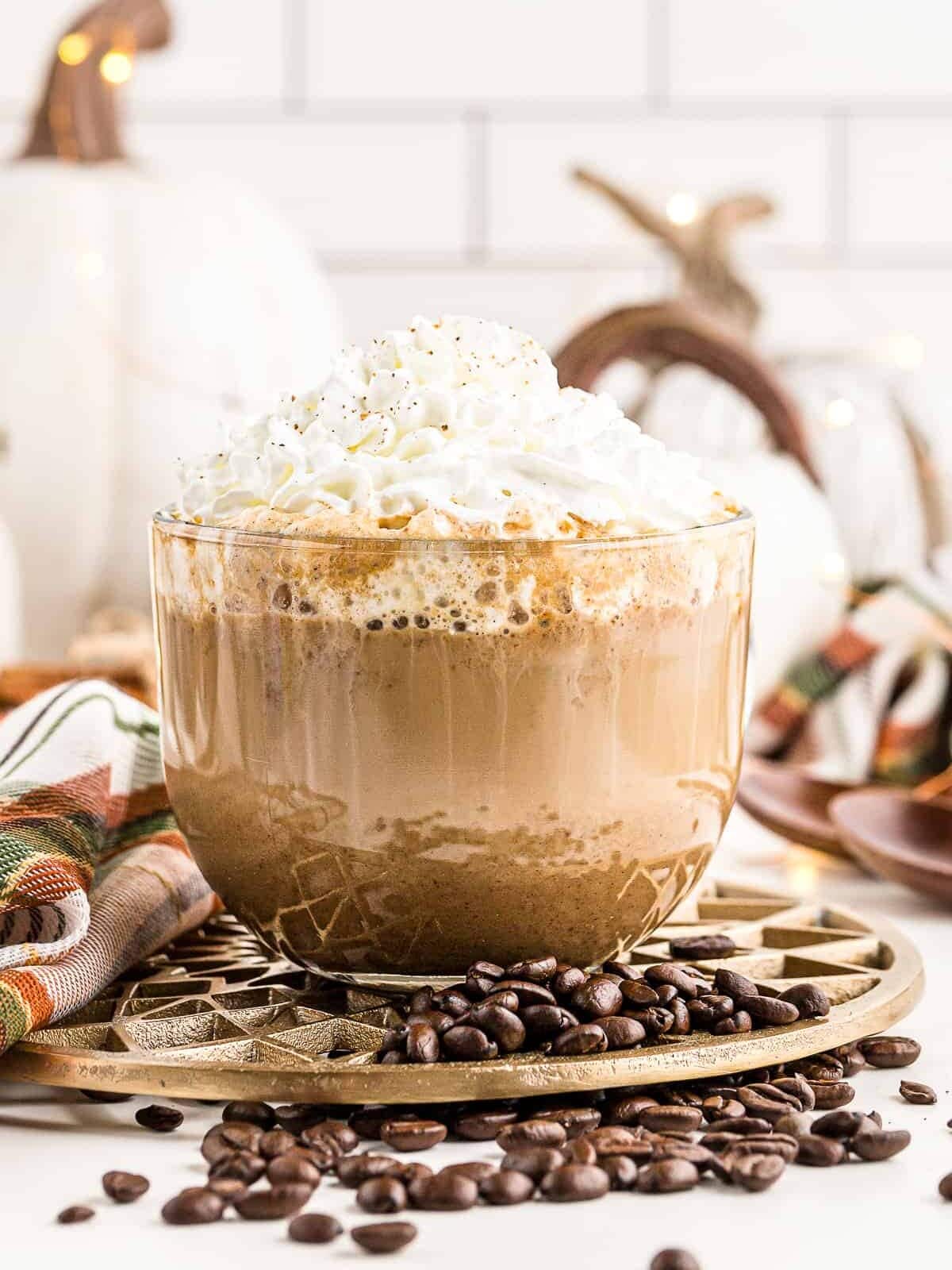 More Starbucks Fall Drink Recipes