Skip the line at Starbucks when you make your very own Iced Caramel Macchiato! It's sweet, creamy, caffeinated, and easy to make in just a few short minutes. And yes, you'll find yourself saving a ton of money when you make your favorite drinks at home versus grabbing them at the drive-thru!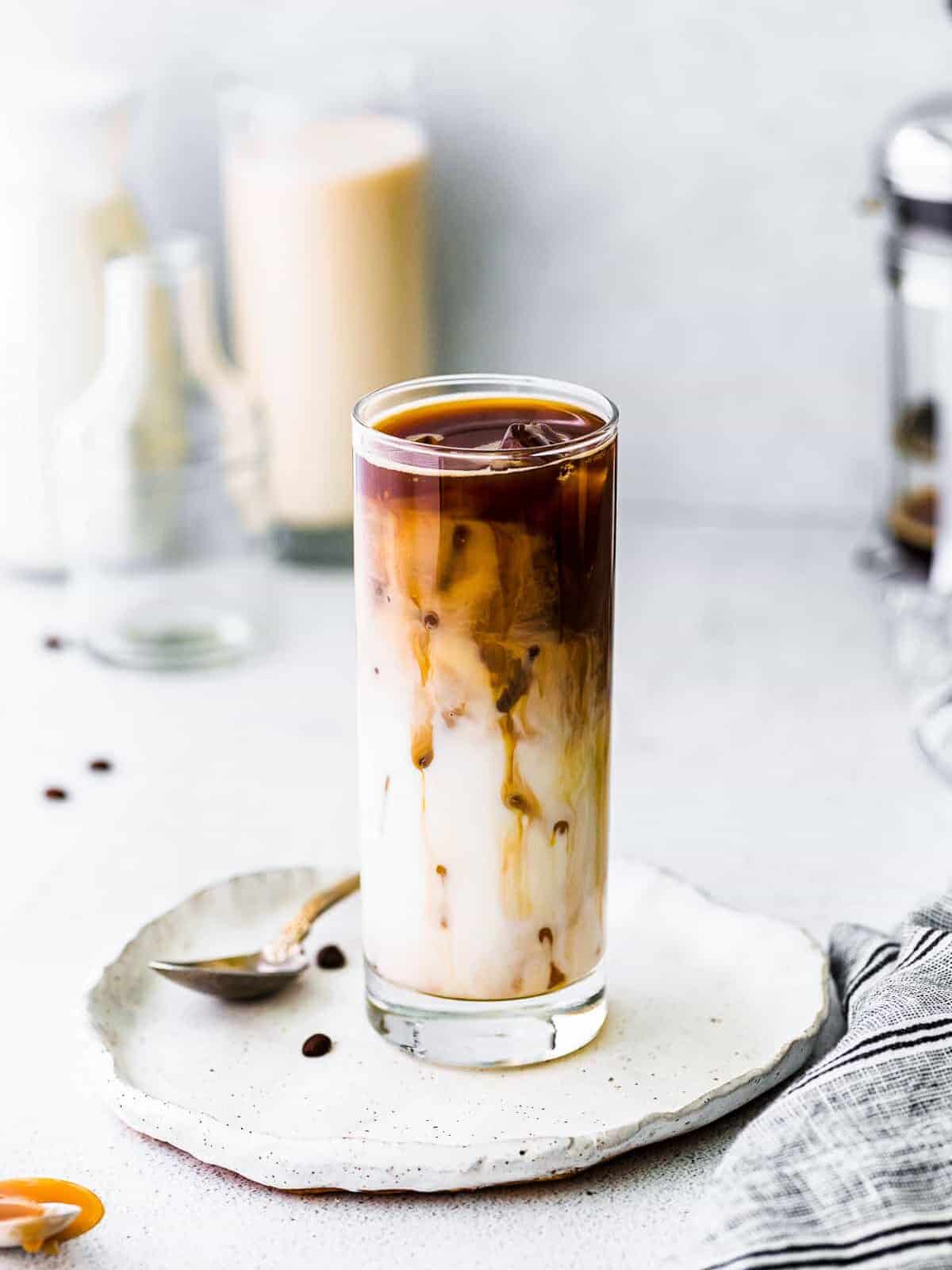 What's in this Iced Caramel Macchiato Recipe
You only need 4 ingredients and some ice to make this iced coffee drink!
Espresso: If you don't have an espresso machine, you can use strong brewed coffee instead.
Vanilla Coffee Syrup: You can swap this with simple syrup if you need to.
Milk: Choose your favorite type of milk! It can be any form of dairy or non-dairy.
Caramel Sauce: For the very best results, consider making some homemade caramel sauce.
PRO TIP: Try this homemade oat milk to make this coffee recipe dairy-free!
Can I make my own simple syrup?
Yes! I use Starbucks vanilla coffee syrup, but don't worry if you don't have any! To make a vanilla simple syrup, combine ½ cup of granulated sugar, ½ cup of water, and 1 vanilla bean (split in half lengthwise) in a small saucepan set over medium heat. Bring to a boil and cook until the sugar has dissolved. Then, set it aside to cool for 30 minutes. Remove the vanilla bean and store in an airtight container in the fridge for up to one week.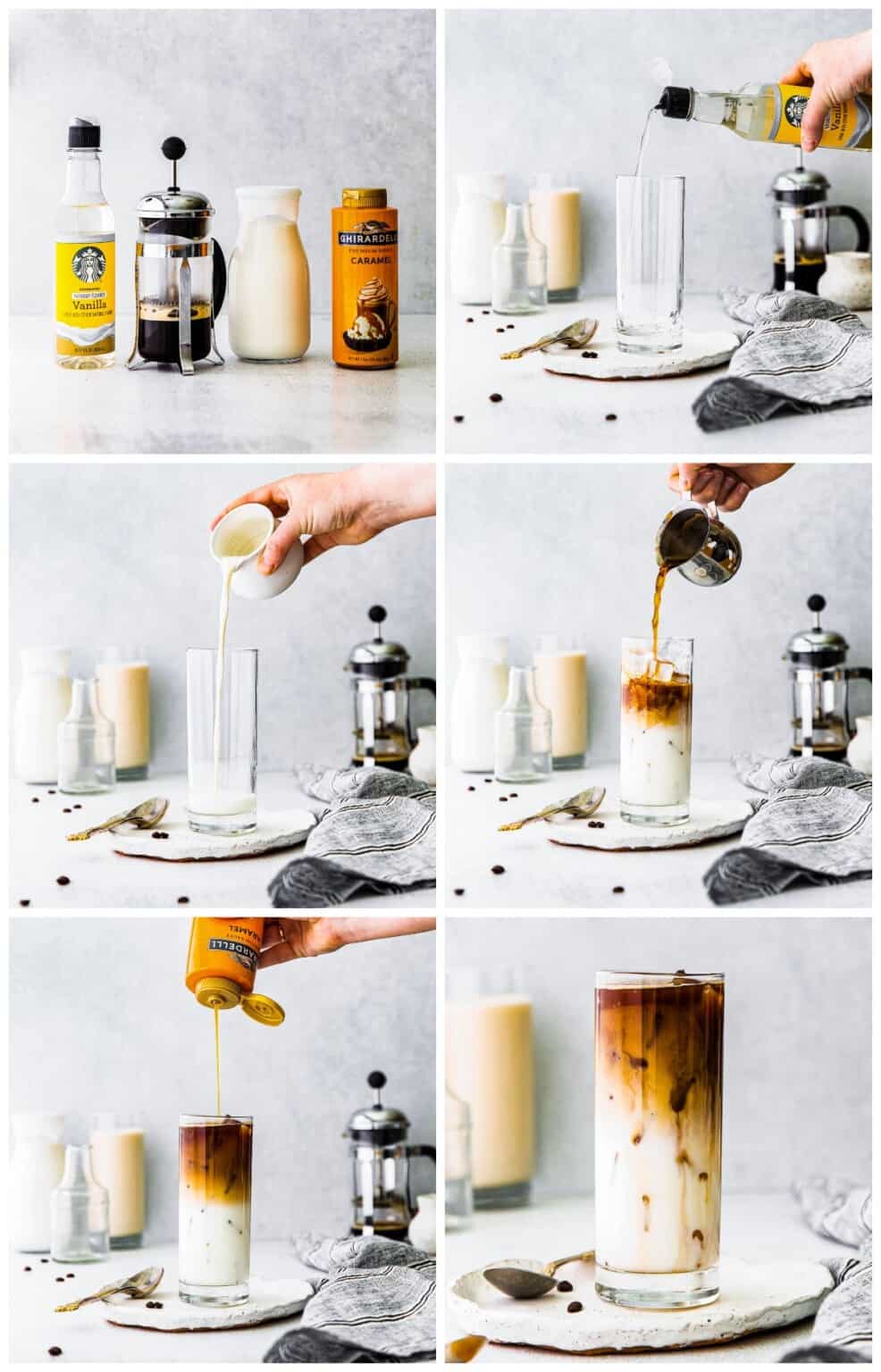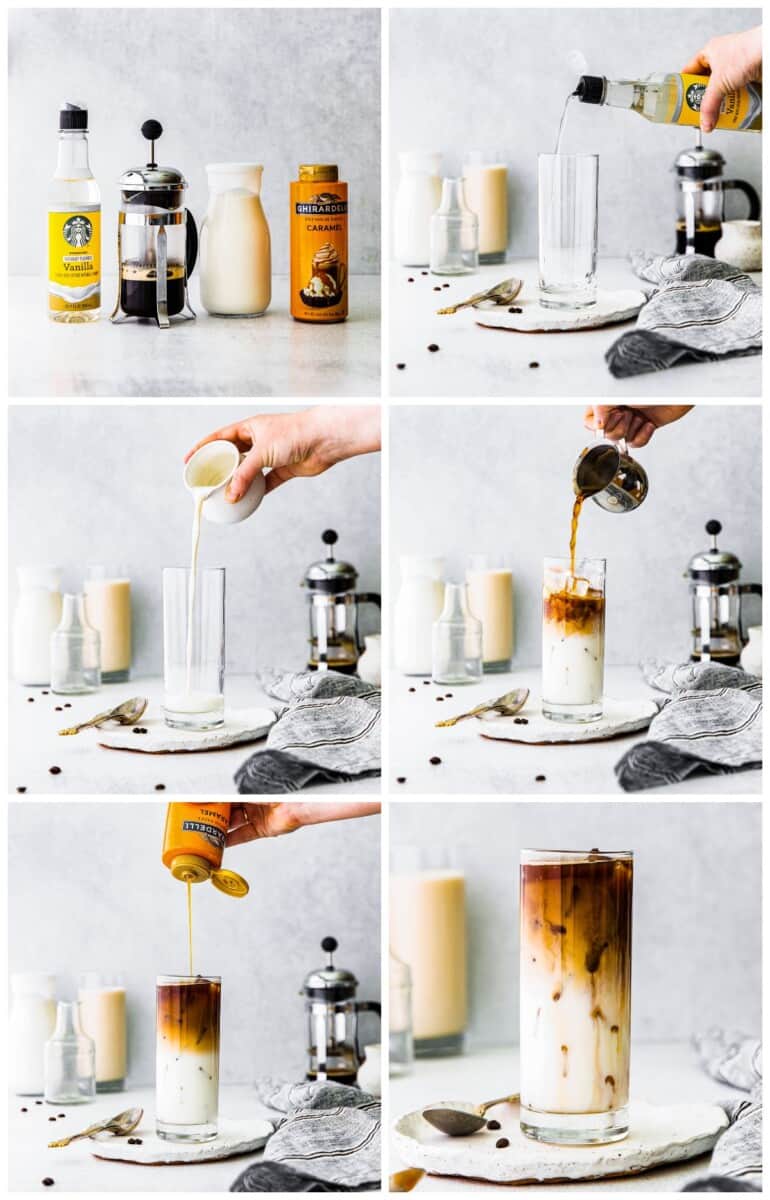 What's the best coffee to use?
I prefer to make this iced macchiato with espresso for a real kick of flavor and caffeine, but strongly brewed coffee will work well too. In a real pinch, you can use instant coffee, but I find the flavor to not be quite as good.
Can I use a different flavor of syrup?
I made this coffee with vanilla syrup, but other coffee syrups will work well. Hazelnut and chocolate both work great with this drink, so feel free to experiment!
Do I need to let the espresso cool before mixing it?
Because the coffee is mixed with cold ingredients (ice and milk) it doesn't have to be super cold to use, but it shouldn't be piping hot either. Once I've made the coffee, I like to just pop it in the fridge for 5 to 10 minutes to cool it down before using.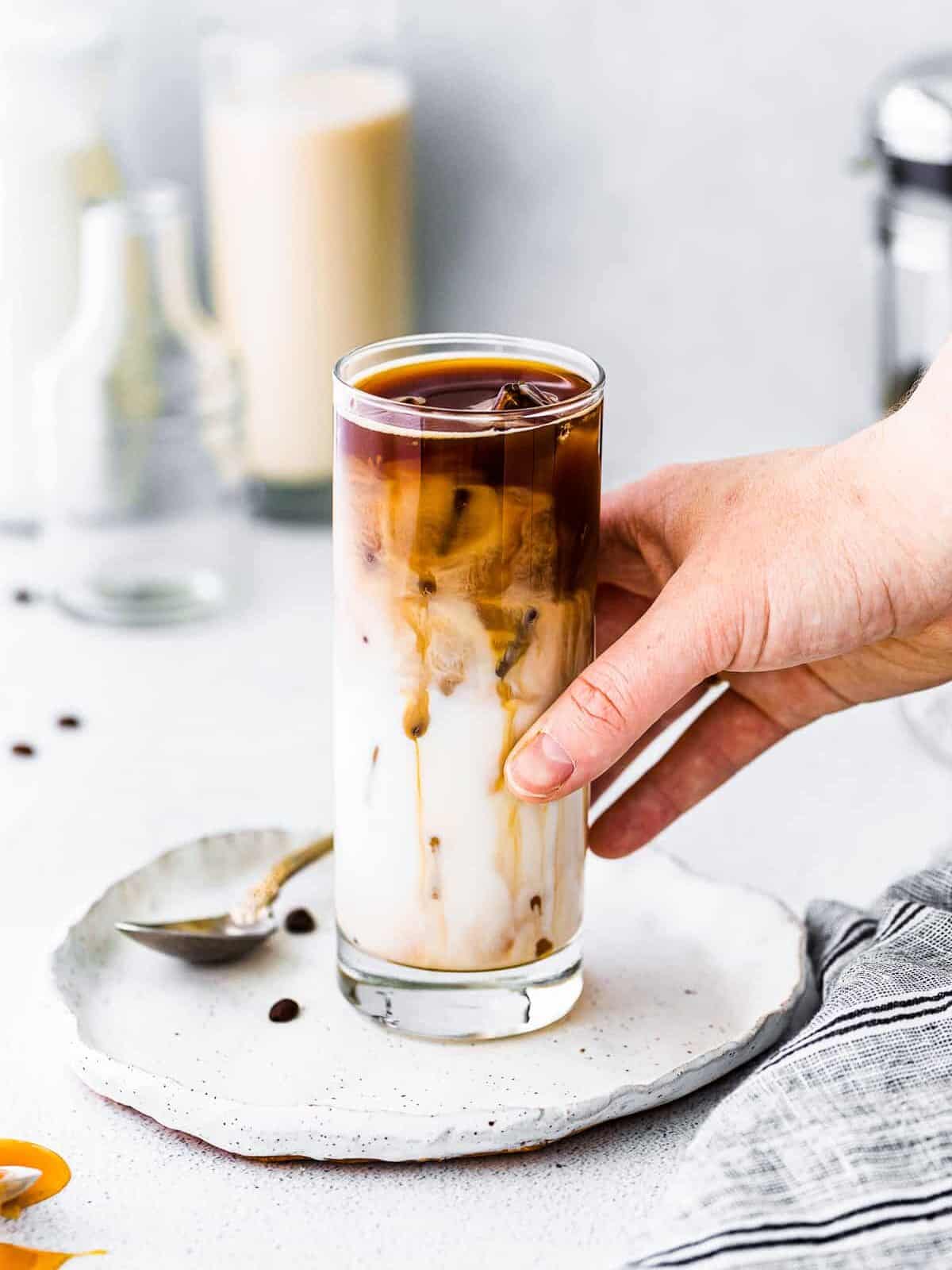 How to Store
Here's the deal – you'll want to enjoy this homemade iced macchiato immediately! You can make the espresso shot ahead of time and keep it in the fridge for a few hours, but I don't recommend assembling the drink until you're ready to serve it.
Serving Suggestions
Good morning! Start your day off right with more of my favorite Starbucks copycat recipes like Starbucks copycat egg bites and cranberry bliss bars.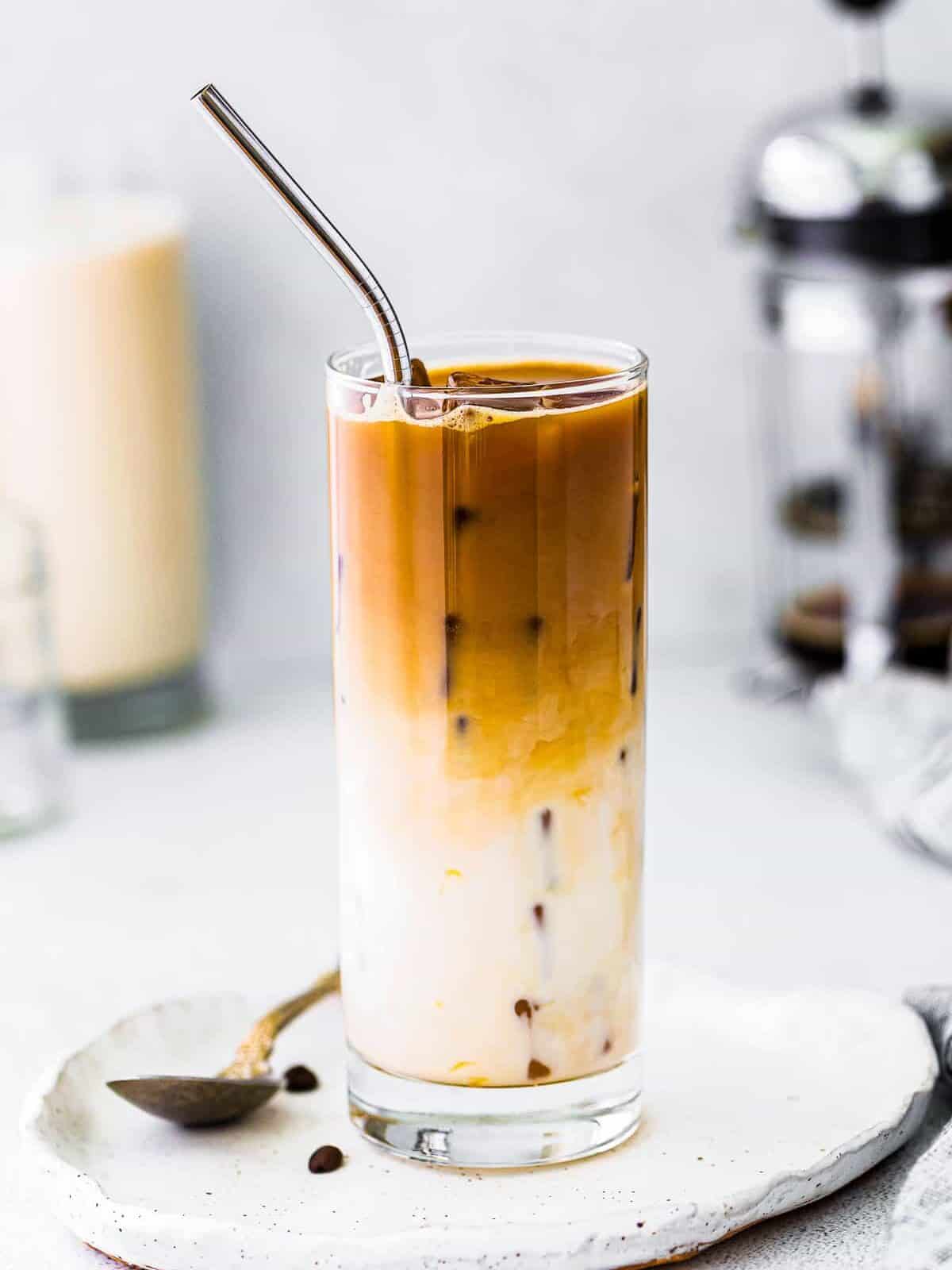 More Easy Coffee Recipes We Love