Skip the lines at Starbucks and make this Pumpkin Cream Cold Brew recipe at home instead. Rich cold brew coffee is mixed with a sweet and frothy pumpkin spice cream for one delicious drink. It's the perfect way to enjoy the flavors of fall while it's still warm outside!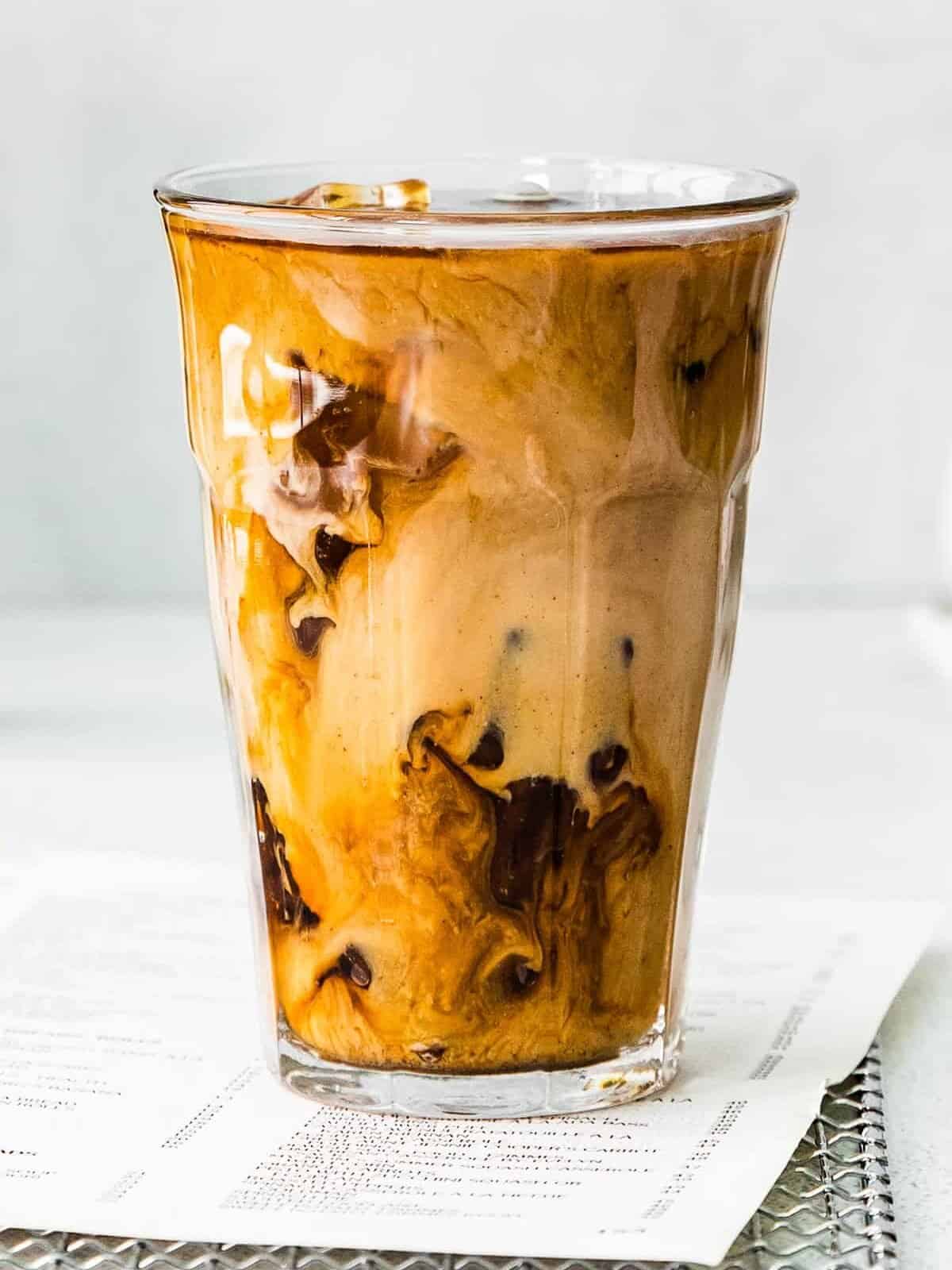 What's in this Pumpkin Cream Cold Brew recipe?
Top off your favorite cold brew with a homemade pumpkin spice cream. It only takes 5 minutes to make, and it's cheaper than the drive-thru!
Cold Brew: You can start with a store-bought cold brew for the easiest coffee drink ever. Or if you prefer, make your own cold brew a day before you make this recipe.
Milk: Whole milk works best when making cold foam because it froths up beautifully and holds. However, you can use another milk or milk alternative.
Heavy Cream: This adds that sweet flavor and creamy consistency you'd expect.
Brown Sugar: Adds a deep, rich sweetness to the cream.
Pumpkin Puree: Use a can of pumpkin puree in the cold foam for the most authentic flavor.
Pumpkin Pie Spice: A sprinkle of this warm spice blend perfects the taste.
Pro Tip: Add a drop of vanilla extract for a sweeter cream!
What kind of coffee is best for Pumpkin Cream Cold Brew?
True cold brew is the best option for this recipe, because it has the richest and smoothest flavor. You can buy a bottle of pre-made cold brew, or make some at home with your favorite method. You can also use a bottle of pumpkin spice cold brew if you really want to kick up that fall flavor.
If you prefer, you can use the sweet pumpkin cream on iced or chilled coffee as well. Brew your coffee with your preferred method, and refrigerate it until ready to use.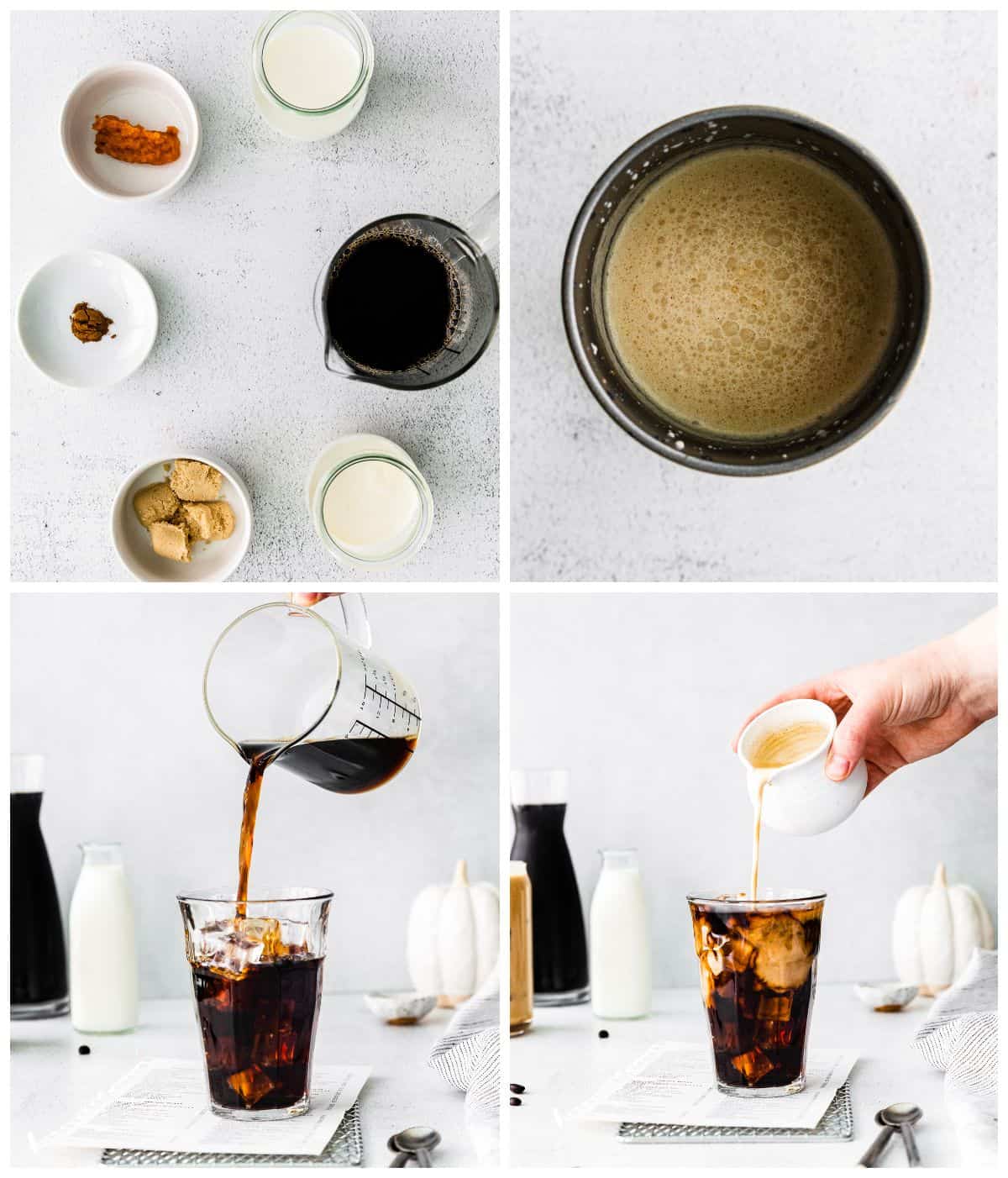 Can you serve the pumpkin foam in hot coffee?
The pumpkin cold foam is best enjoyed with cold coffee. The texture of the cream will change considerably if added to hot coffee, and it can be unsafe if it heats up too quickly.
What's the difference between cold brew and iced coffee?
Cold brew is brewed much longer and made with cold water; whereas iced coffee is made with a hot brewing method, then cool for chilled. Cold brew has a less acidic, and more mild, flavor to it. Cold brew coffee is now widely available in stores.
Can you make the pumpkin cream without a frother?
A milk frother is the quickest and easiest way to make the foamed cream, but if you don't have one, you can also use a blender, a whisk, or add the ingredients to a mason jar and shake vigorously.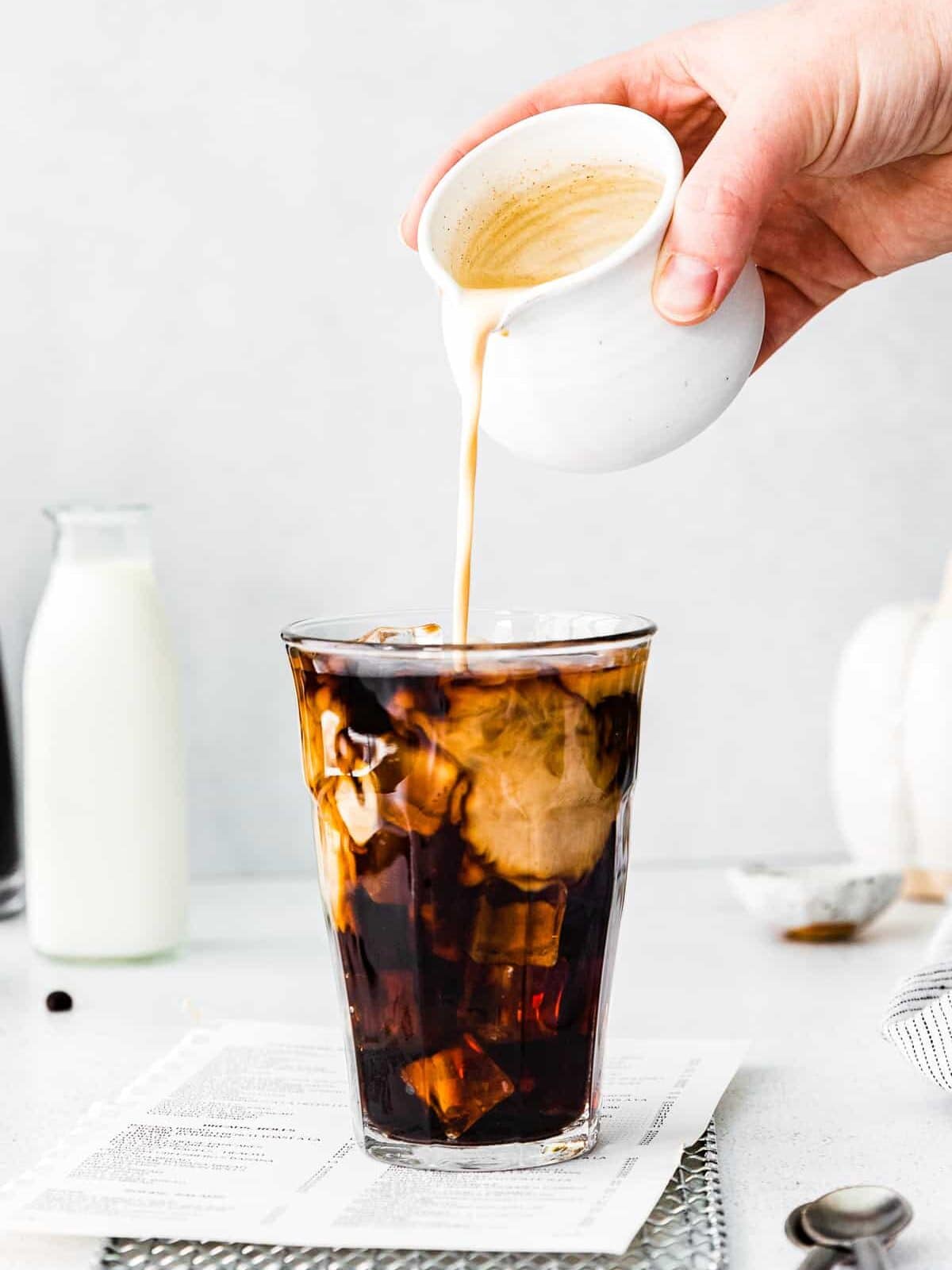 How to Store
This pumpkin cream cold brew is best enjoyed as soon as you've made it so that the cream stays nice and frothy. The cold brew and cream are best stored separately in the fridge. You'll need to re-froth the foam before serving. Use within 2 days.
Serving Suggestions
Serve this sweet and foamy cold brew with some fresh pumpkin baked goods, like pumpkin chocolate chip bread, or these pumpkin oatmeal. Or start off the morning with some homemade egg bites!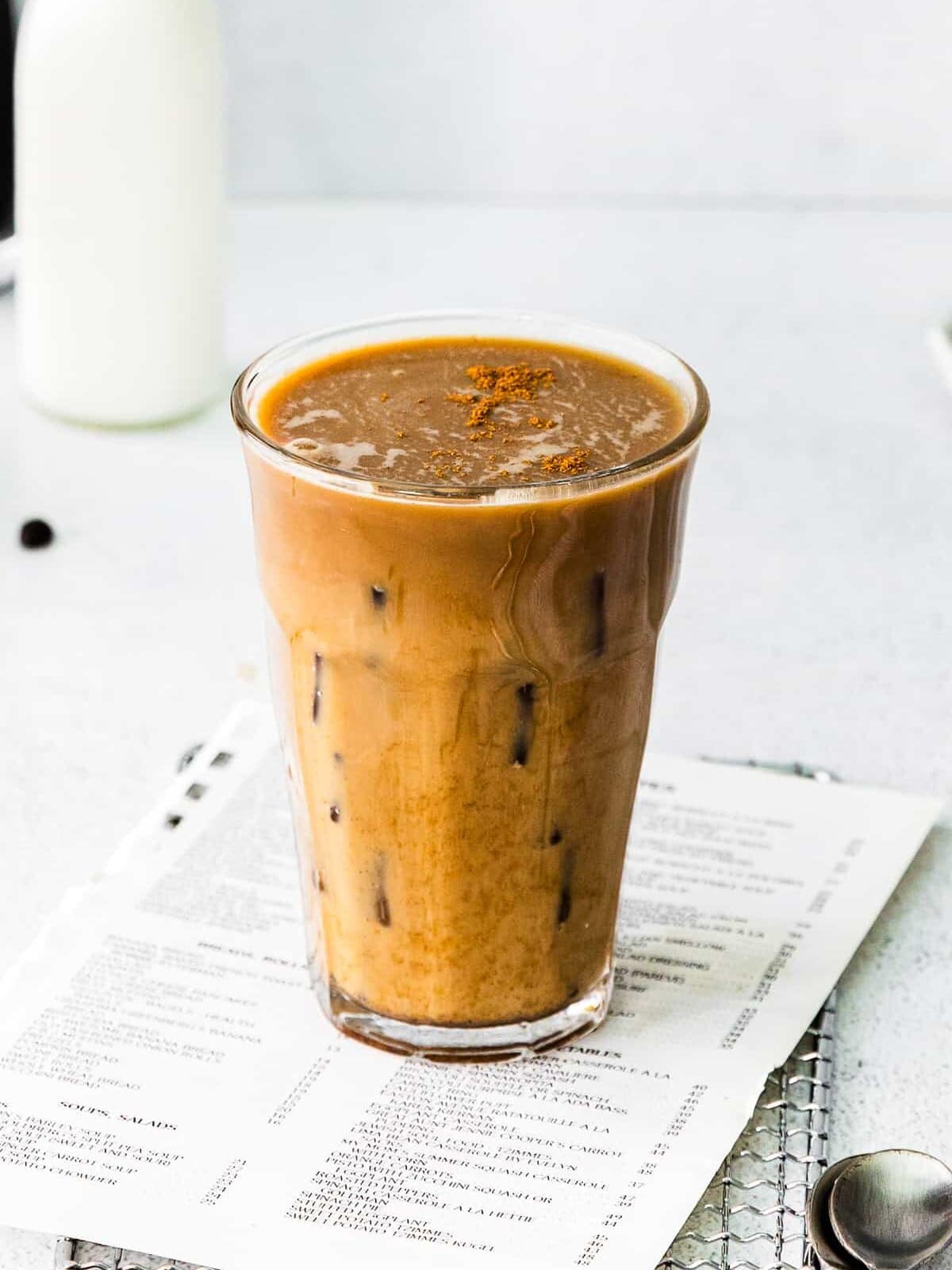 5-Star Review
"I've been looking for a good pumpkin cream cold brew recipe. This is probably the sixth one I've tried and I finally found a keeper!! It's SO good! Thanks for sharing!" – Kit
More Starbucks Fall Drink Recipes