If you're looking for an easy sweet treat, BUTTER TOFFEE PRETZELS are divine! These mini pretzels doused in toffee are simple yet addicting…making them the ultimate holiday snack.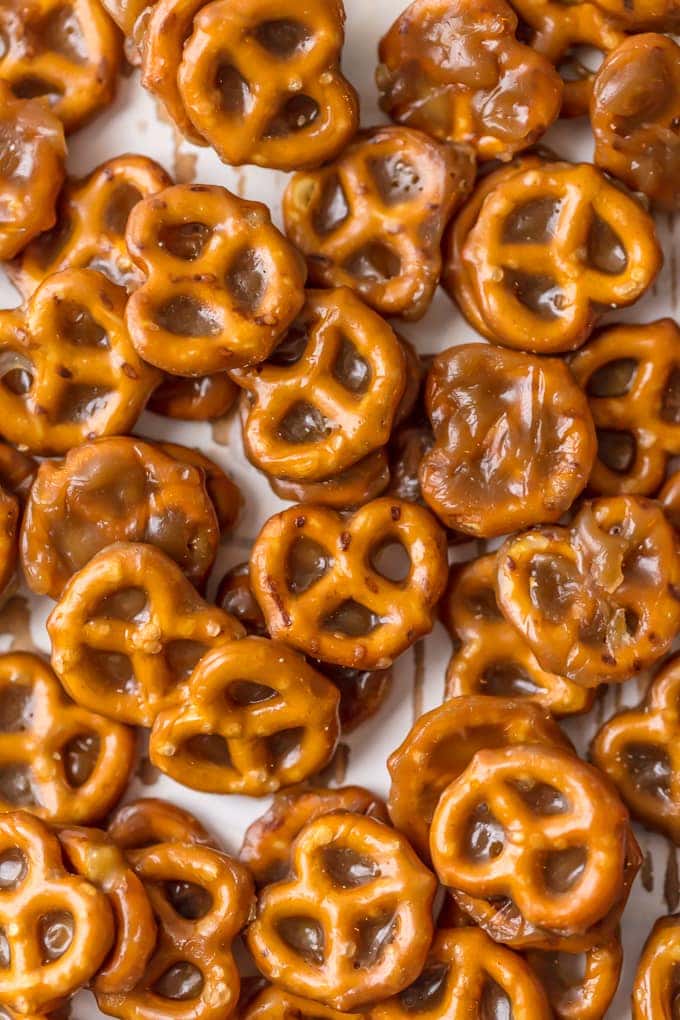 These little Butter Toffee Pretzels have my heart. They're tiny, SO ADDICTING, cute, and easy. What more can you ask for from a holiday recipe?! I feel like because they're pretzels I can eat like…100…and it's no problem. Is that so wrong?? These are the perfect combination of salty and sweet, and are just begging for you to make them for Christmas. There's still time! Make them today! You won't regret it. <3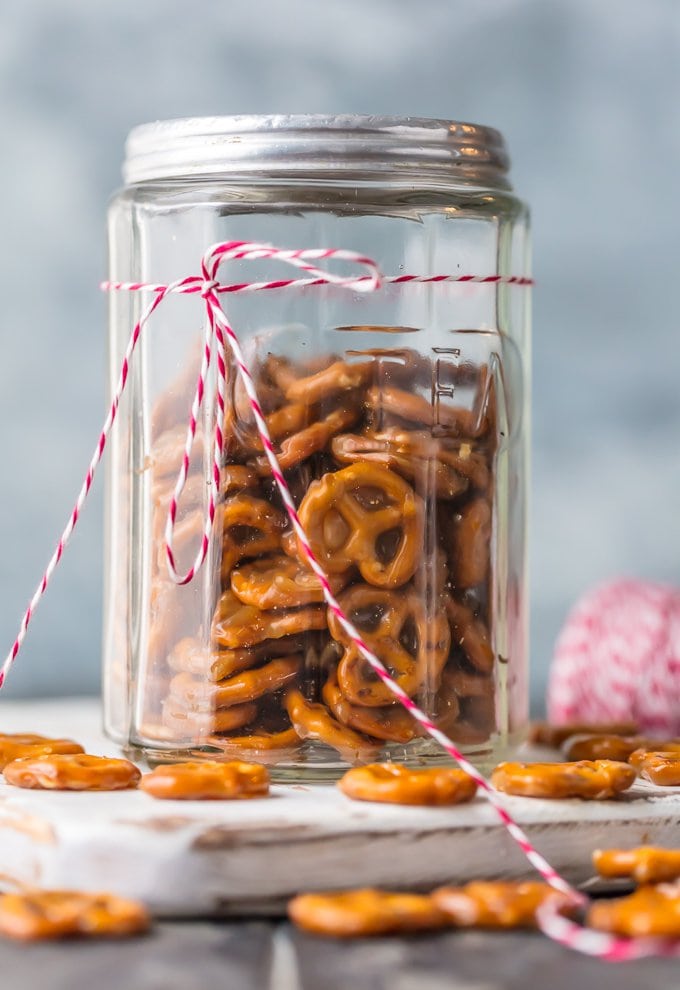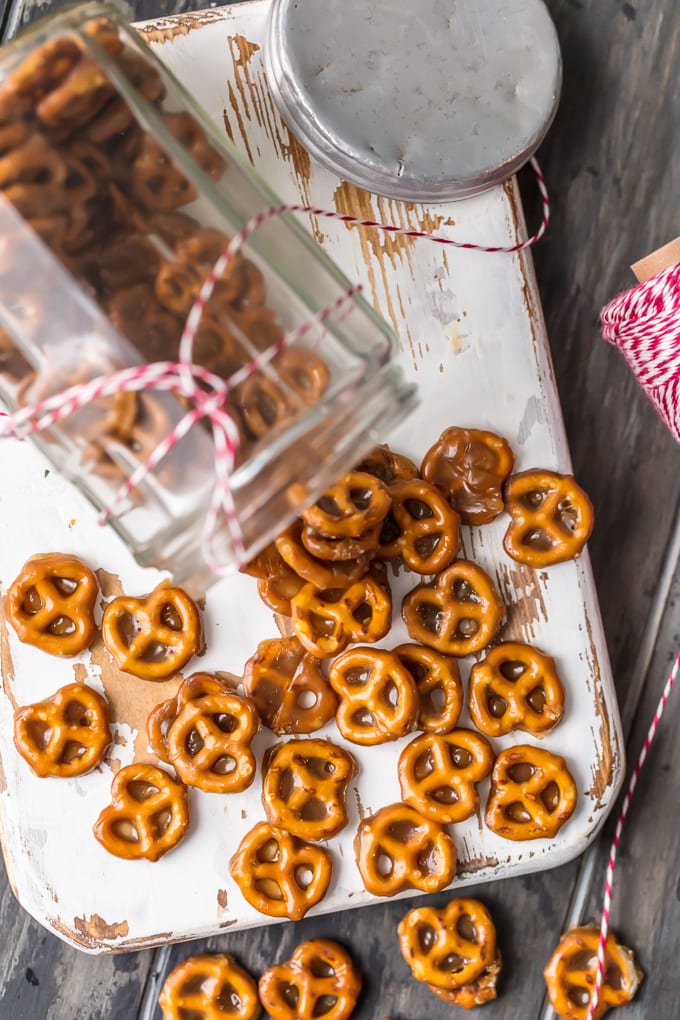 Although these are awesome to hoard and keep all for yourself, they also make a great homemade holiday gift. Who wouldn't love a tin of these delicious Butter Toffee Pretzels? I know you have a teacher, friend, coworker, neighbor on your Christmas list that deserves this homemade sweet treat.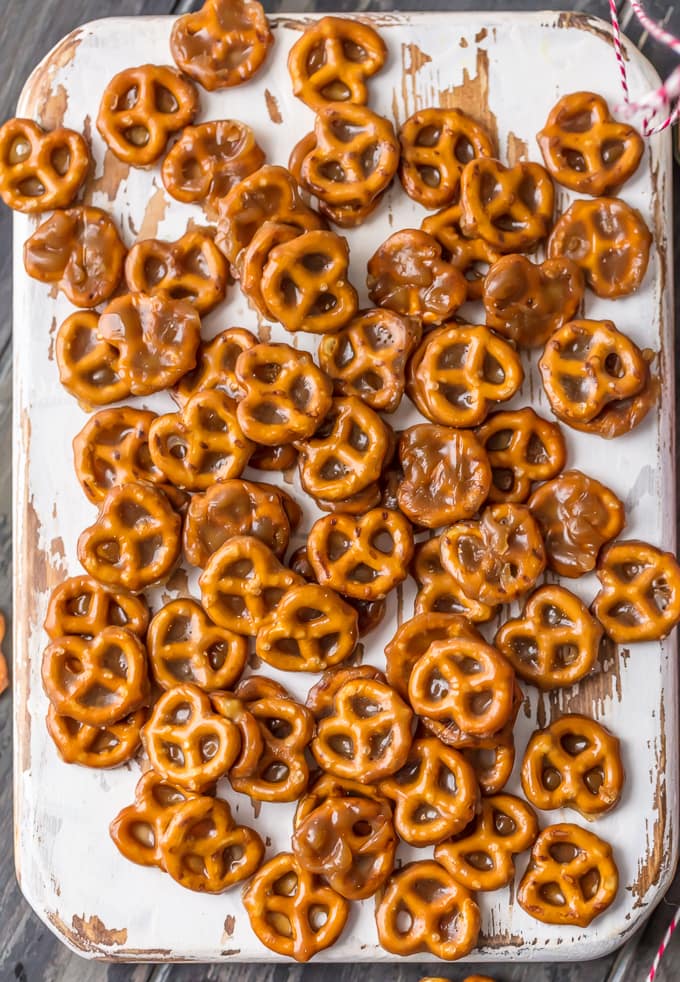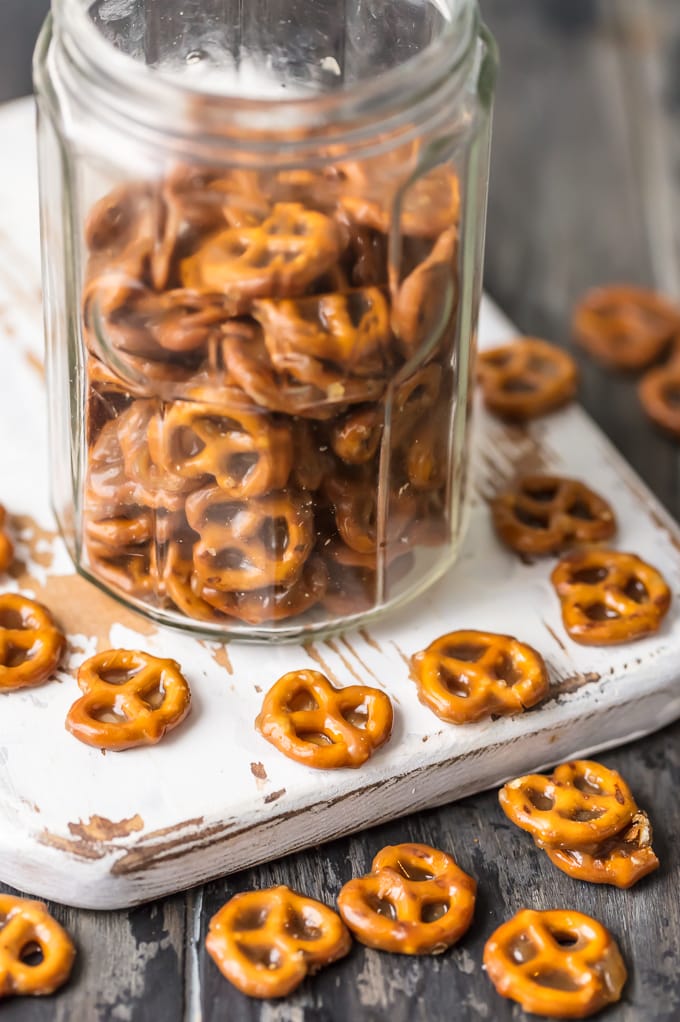 Mom brought these over the other morning and I was instantly hooked. I could have eaten the entire jar. I refuse to admit how many I actually ate. They're so small…I can't help it! Don't judge me. It's Christmas. We don't count calories during Christmas.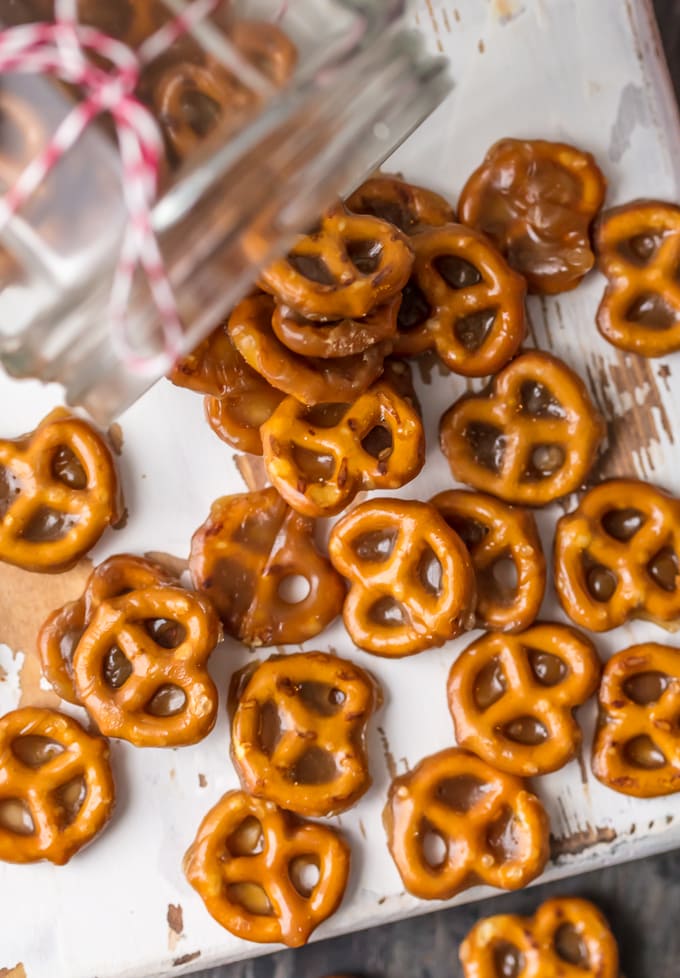 CLICK HERE to grab the recipe for these BUTTER TOFFEE PRETZELS from my Mom's blog, Simply Sated. Merry Christmas!
(Some people have expressed frustration over me linking to my Mom's site rather than posting the full recipe here. I usually put the full recipe up (there are over 1000 full recipes on the site), but this recipe was special and is 100% hers, so I wanted to link to her instead so you all could be aware of her awesome blog. Hope you understand! Click either link in the paragraph above for the full recipe)