Italian inspired Bruschetta Chicken with a creamy, cheesy sauce and topped with fresh and zingy tomatoes. This chicken dish is super comforting and perfect served with your favorite pasta or rice!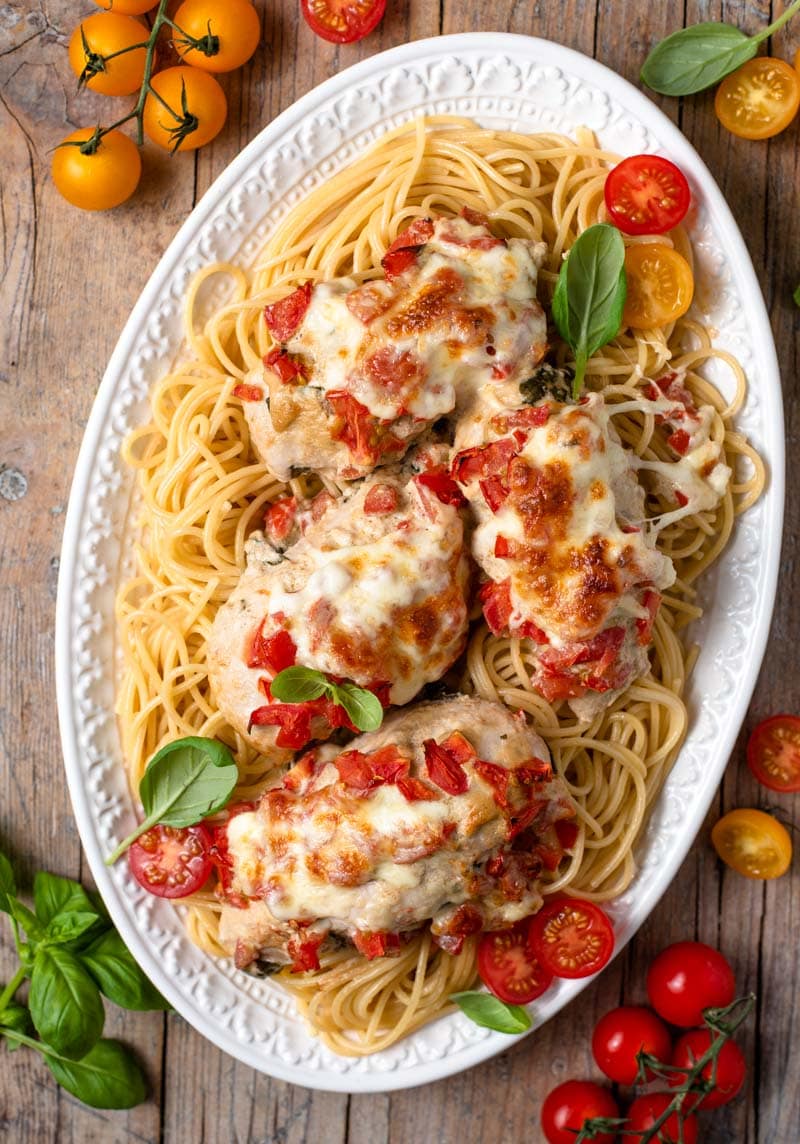 This cheesy bruschetta chicken is so easy to make it's great for busy weeknights. It's made with a few simple ingredients but tastes incredible, here's what you need;
Ingredients for making Cheesy Bruschetta Chicken
Boneless skinless chicken breasts, thawed or fresh
Balsamic vinegar
Extra virgin olive oil
Philadephia cream cheese 'savory garlic cooking creme' ( you can sub regular Philadelphia cheese with 2 tbsp milk and 1 fresh garlic clove, minced).
Parmesan cheese
Fresh mozzarella cheese
Diced tomatoes or diced fresh tomatoes drained
Fresh basil leaves
I am in love with this cooking creme from philadelphia cream cheese. I also used it in my oven baked fajitas. No, I'm not a spokesperson for them, I just think it's so tasty! and easy to use.
It adds this nice touch of garlic to the dish and also makes the chicken extra moist and flavorful. I'm trying to think of other recipes it would spice up! (it also comes in other fun flavors)
Tip: If you can't find the cooking creme you can use regular Philadelphia cream cheese with 2 tbsp of milk mixed in fresh minced garlic to your taste.
How to Make Cheesy Bruschetta Chicken
Preheat your oven to 350 degrees. Mix together the balsamic vinegar, olive oil, and cooking creme in a bowl.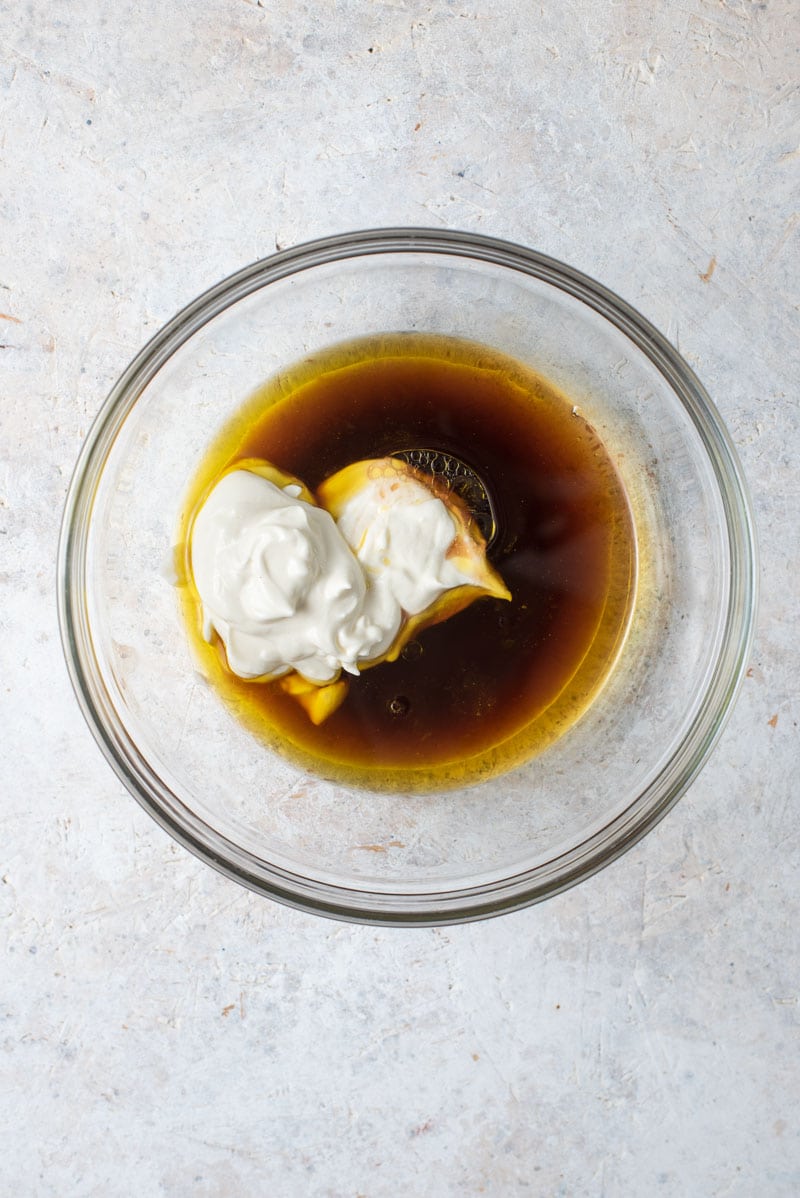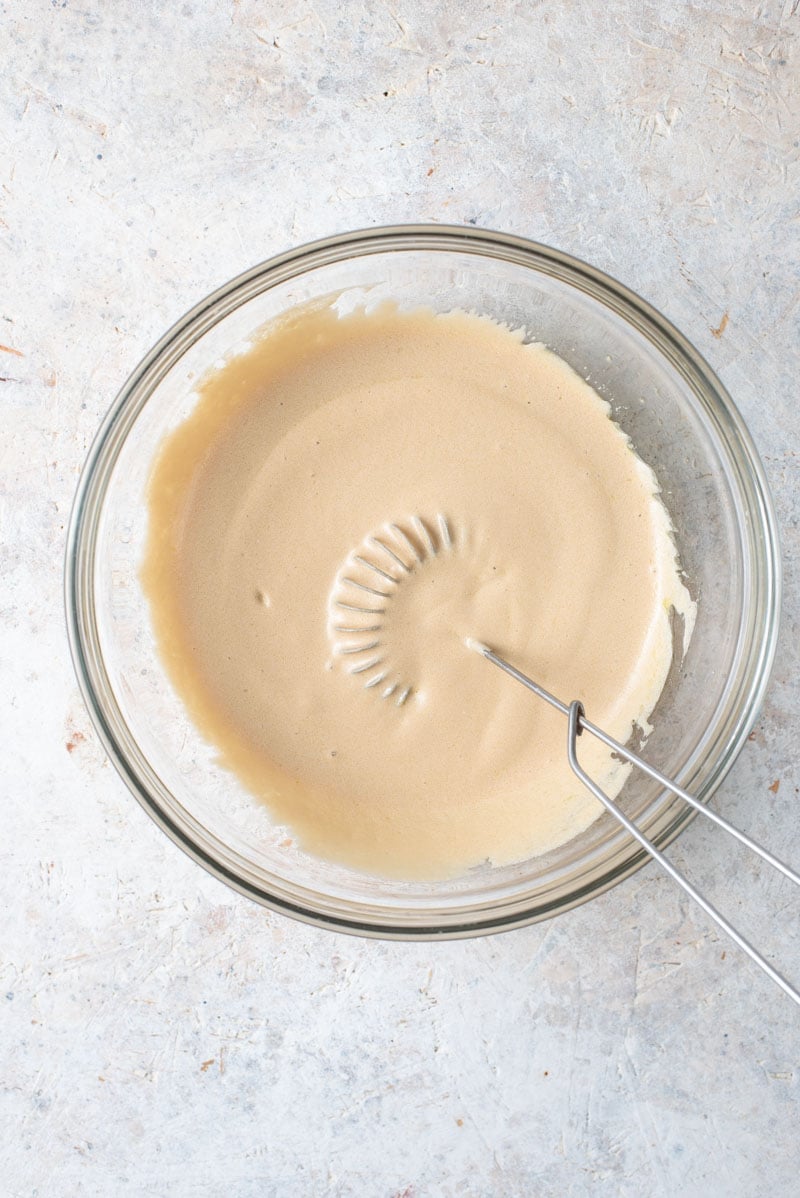 Dip chicken in water and then coat with mixture of parmesan cheese and basil put chicken into pan (spray pan first). Pour cooking creme mixture over chicken then pour drained can of tomatoes over chicken.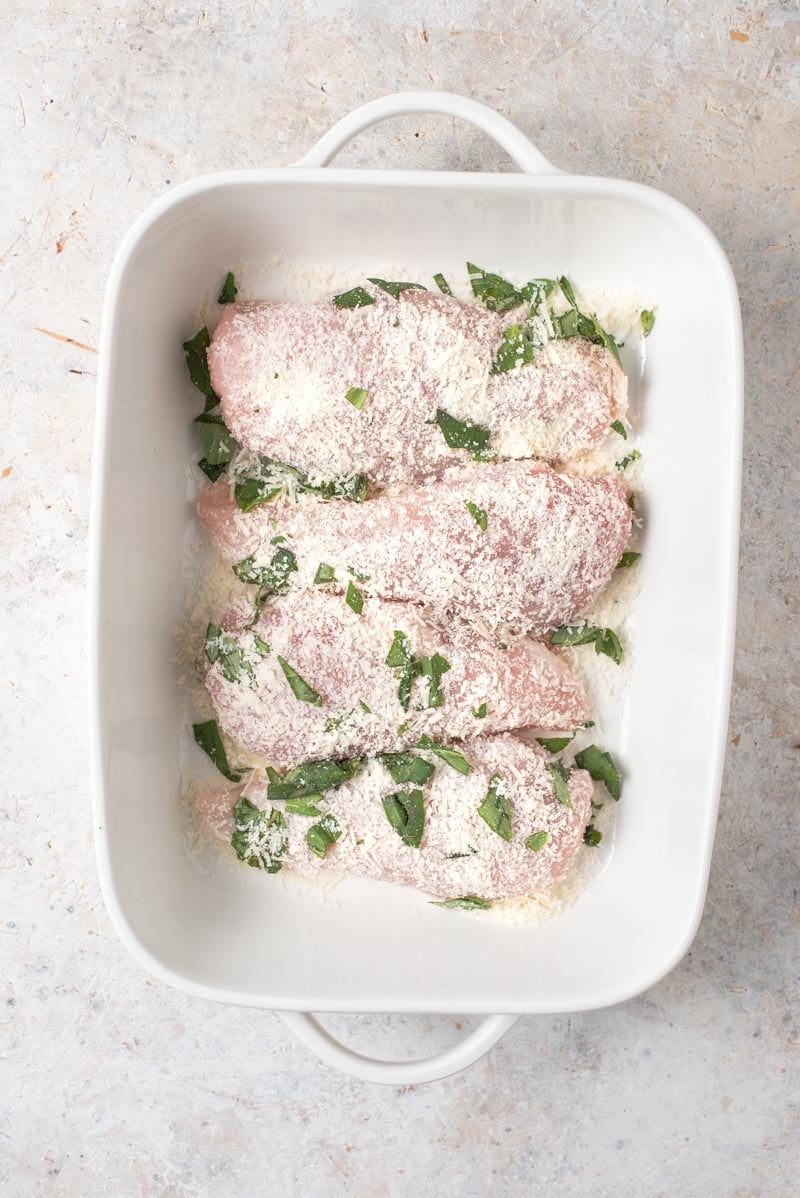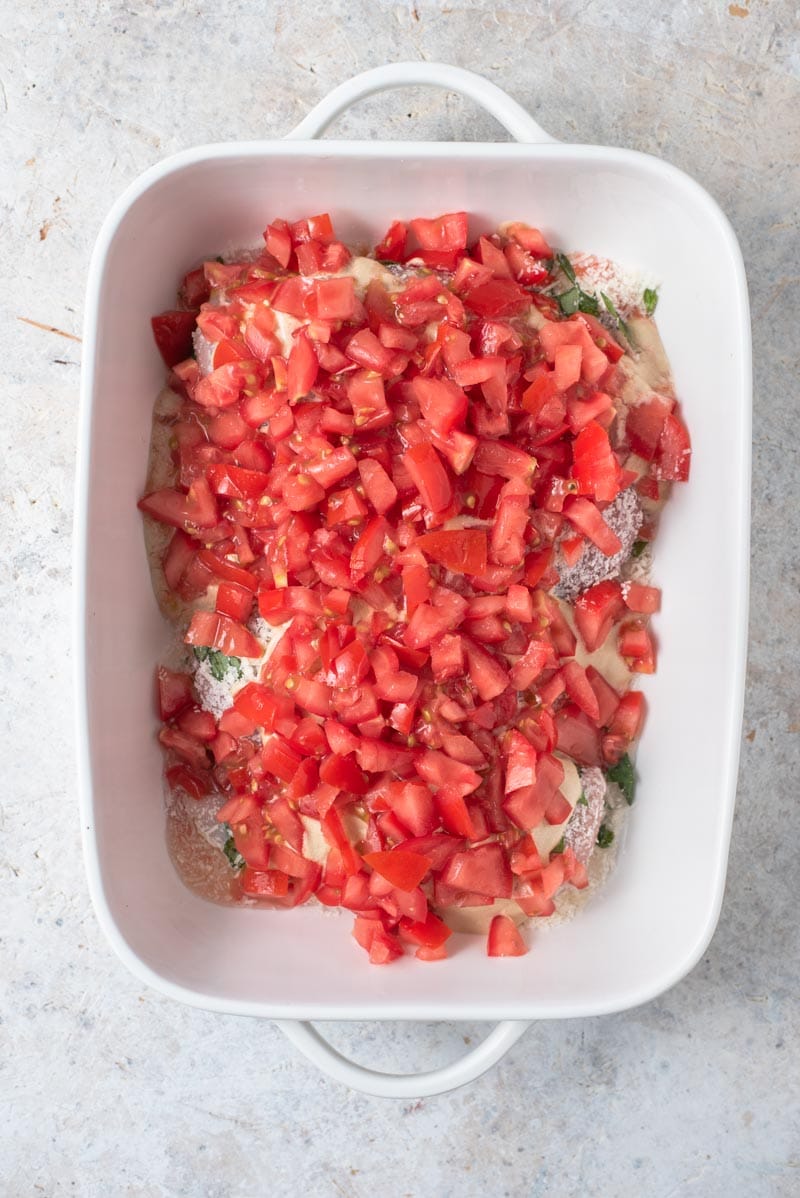 Cover loosely with foil and cook for 30 minutes on 350 degrees, remove foil and cook another 20 minutes or until fork tender. Place one slice of cheese over each breast and cook for 5 more minutes. Serve with pasta or rice.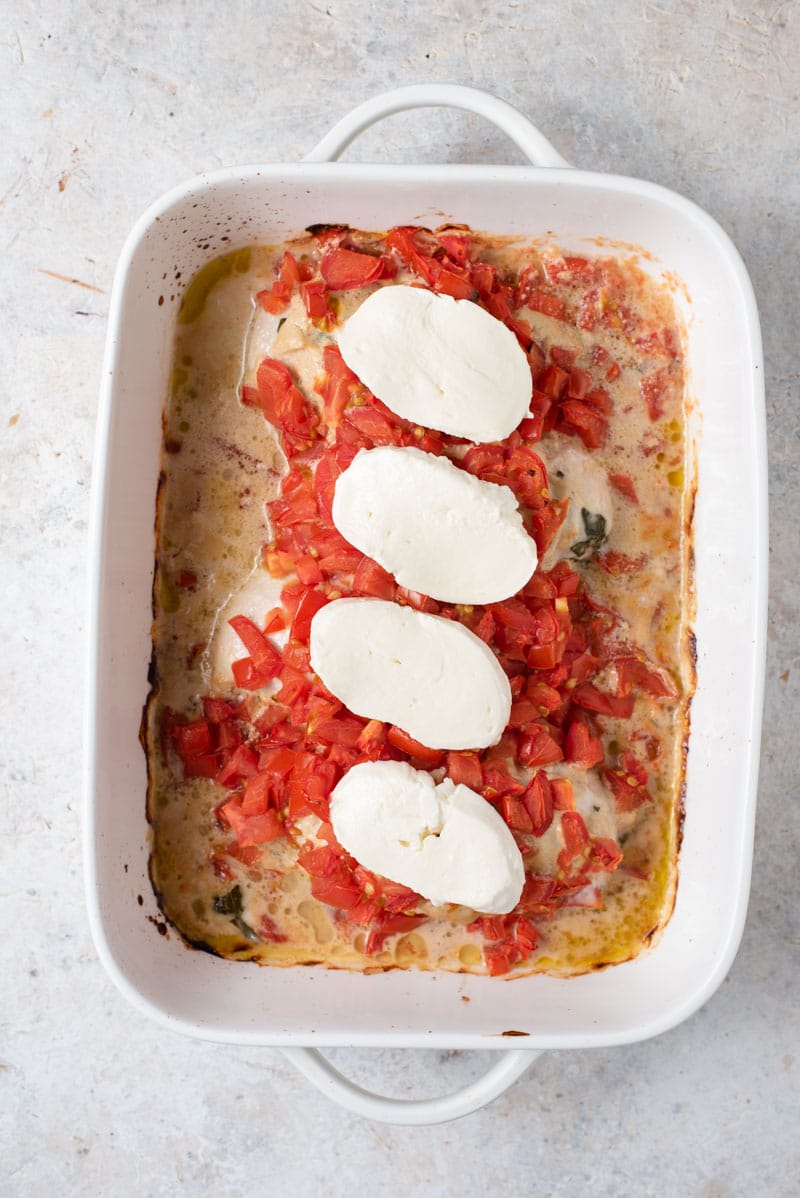 How to Tell the Chicken is Cooked Properly
These chicken breasts are baked in the oven for 50 minutes which is enough time to cook them all the way through until they are juicy and tender. However, if you aren't sure you can use a meat thermometer to check the chicken is done.
Simply insert it into the thickest part of the chicken breasts (test the largest one too) and once it reaches 165F the chicken is cooked through.
Top Tips for Making Cheesy Bruschetta Chicken
You can use any good melting cheese instead of mozzarella
Don't use dried basil instead of fresh as it doesn't have a fresh and fragrant flavor
You can prep this dish in advance then pop it in the fridge a few hours to 1 day in advance before cooking
You can store leftovers in the fridge for 1-2 days then heat it up in the oven when you're ready to eat
Try topping with balsamic glaze for extra sweetness.
Pesto is also a great addition to change things up!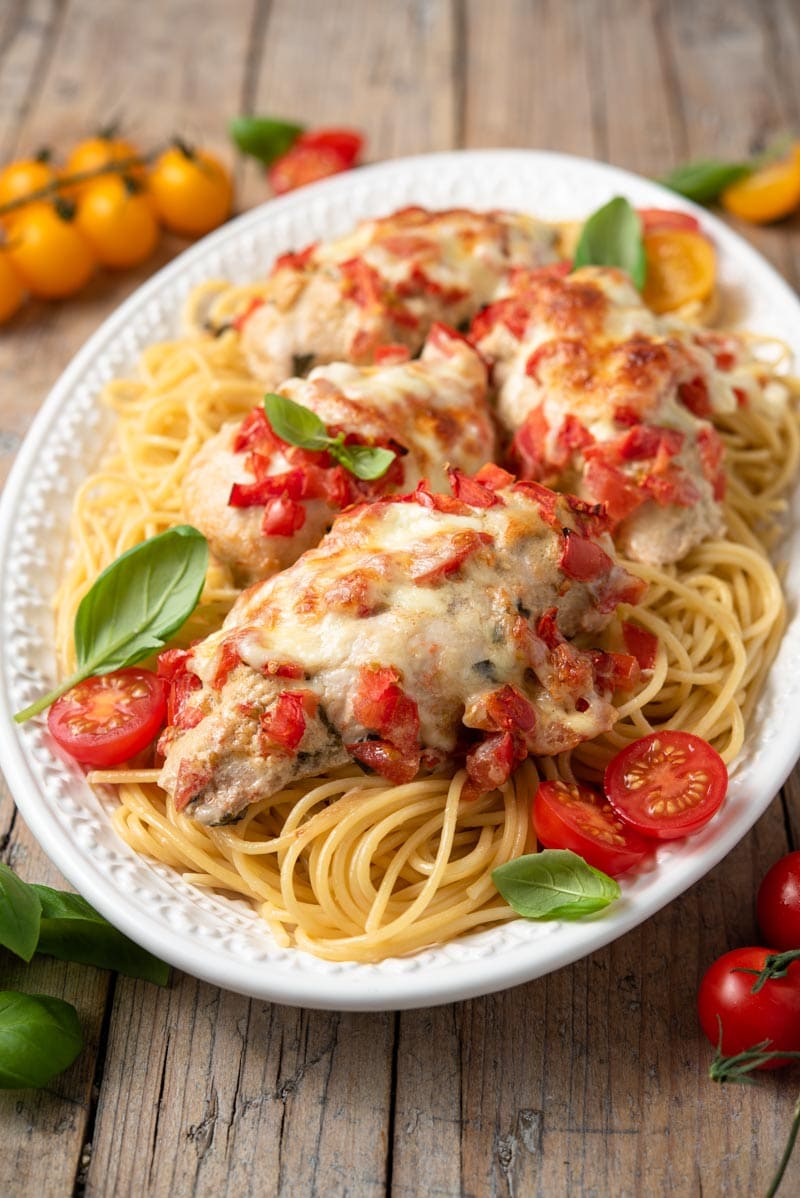 Serving Suggestions – What to Serve with Bruschetta Chicken
This bruschetta chicken is perfect served with your favorite pasta (I love to serve it with spaghetti or fettuccini), rice or even some roasted, grilled veggies or sauteed greens. The list is endless so choose your favorites!
More Chicken Recipes You Might Like: