cheesy bruschetta chicken is my first completely original recipe…EVER!! i was so proud!! i used ingredients that i found in pats kitchen…knew how long to cook it and at what temperature WITHOUT ASKING MY MOM…it was a big moment. and it was delicious!! i'm very proud to share with you…cheesy bruschetta chicken!!
i'll admit this isn't a completely inovative idea. its nothing mind-blowing. but its simple, delicious, and homemade. who can ask for more?
i am in love with this cooking creme from philadelphia cream cheese. i also used it in my oven baked fajitas. no, i'm not a spokesperson for them, i just think its so tasty! and easy to use. it adds this nice touch of garlic to the dish, and also makes the chicken extra moist and flavorful. i'm trying to think of other recipes it would spice up! (it also comes in other fun flavors)
annnnyway…here are some prep pics. this is SO EASY. coat chicken, pour mixture over chicken, bake, add cheese. yum.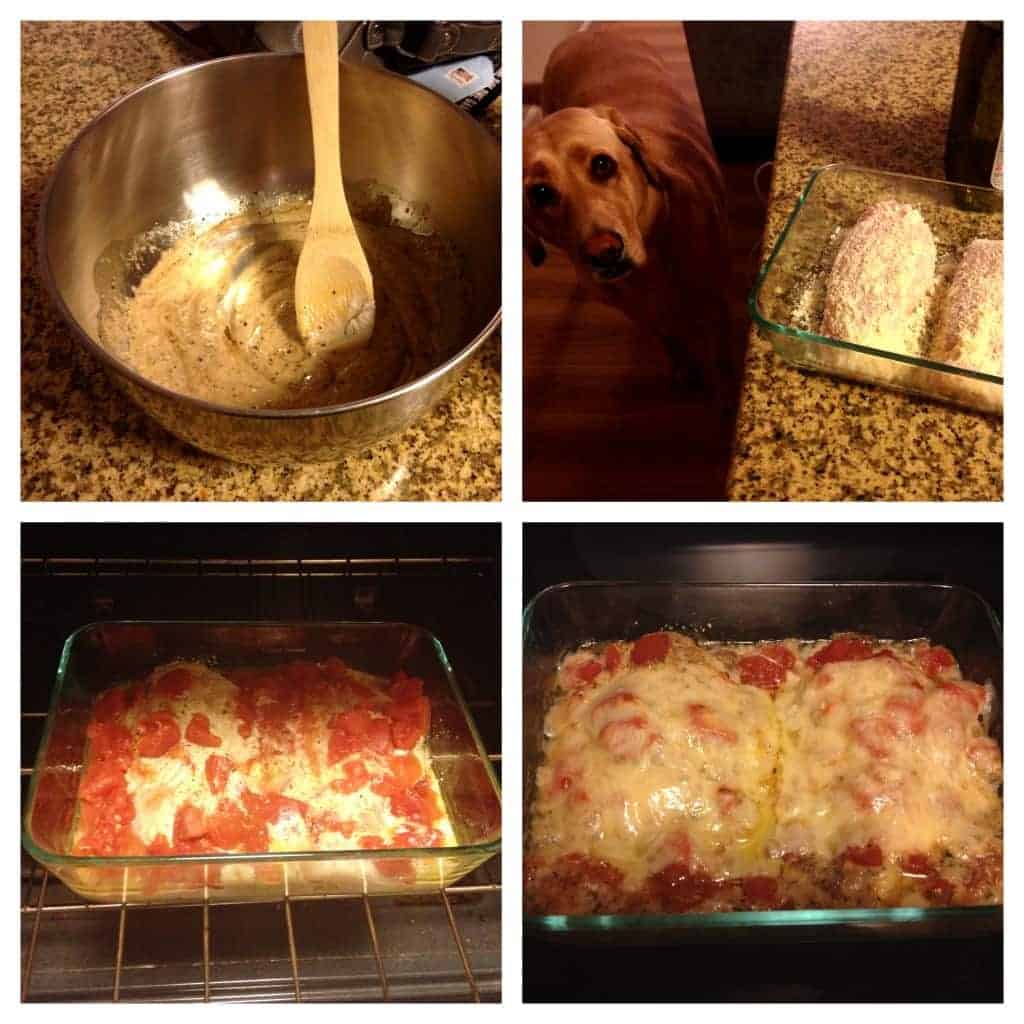 this would be so tasty with pasta, as an alternative to chicken parm. i wish i had made more for leftovers!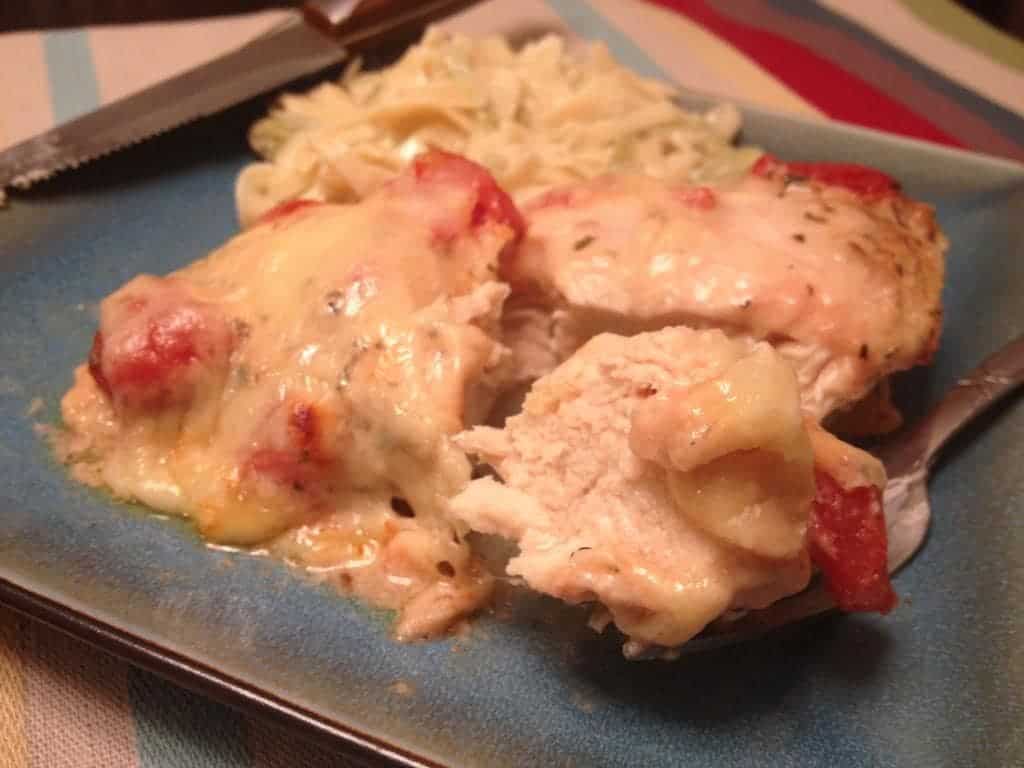 its hard to tell in the pictures…but the chicken was SO tender and juicy. thank you cooking creme!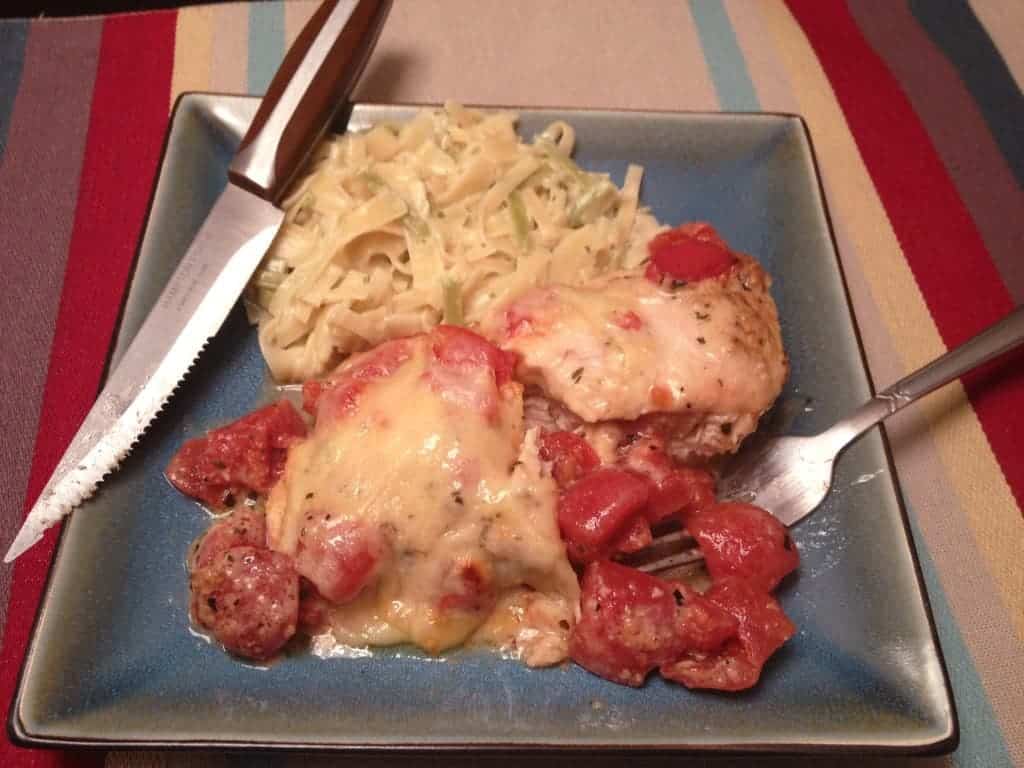 so i promise i don't usually let dill too near our food or on the table. but he was jealous that scout is in so many pictures. i had to let him pose for just one…(and can you see pat doing dishes in the background!? #futurehusband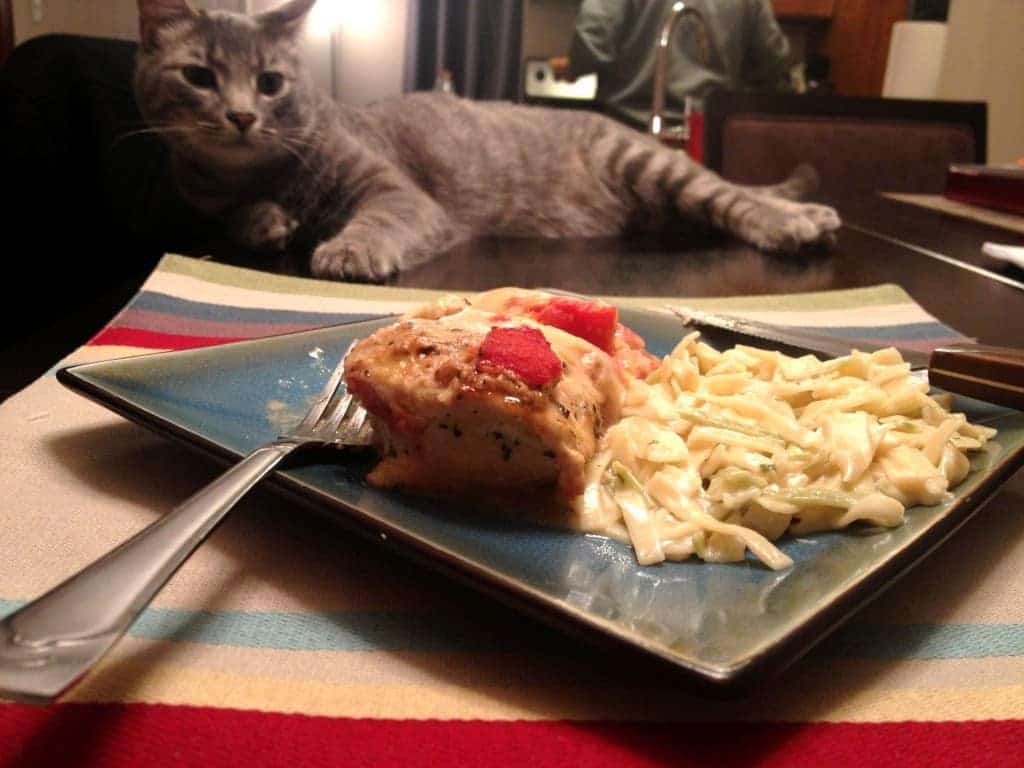 enjoy!!