Southwest Make Ahead Breakfast Burritos are a great way to make breakfast delicious and easy. These easy make ahead breakfast burritos are the perfect meal to take camping or freeze for busy mornings before school!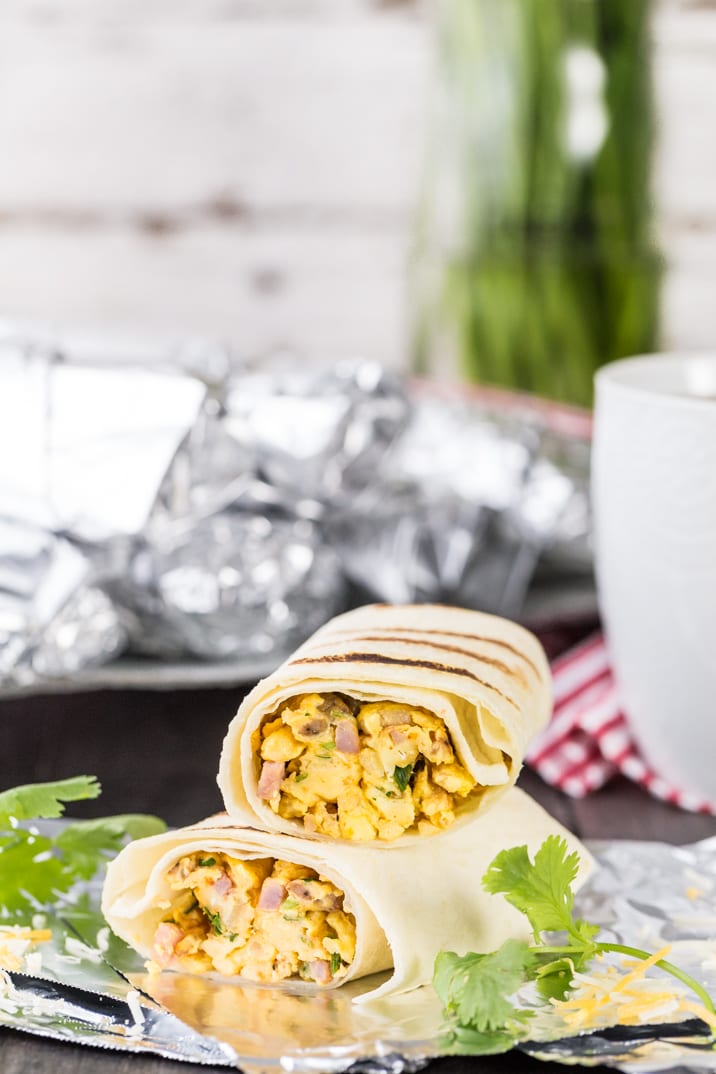 Southwest Breakfast Burritos
I have a confession to make. Pat and I spend SO MUCH MONEY on frozen breakfast sandwiches. I know, I know…please don't all judge me at once. Neither of us are morning people, and sometimes the quick and easy Jimmy Dean Delights or Lean Cuisines are just too tempting. We go through them like nobody's business. And…I'm ashamed. I have to start doing better about cooking for our busy mornings, and this recipe is just what I need.
These SUPER SIMPLE Southwest Make Ahead Breakfast Burritos made my husband very happy, and me very proud!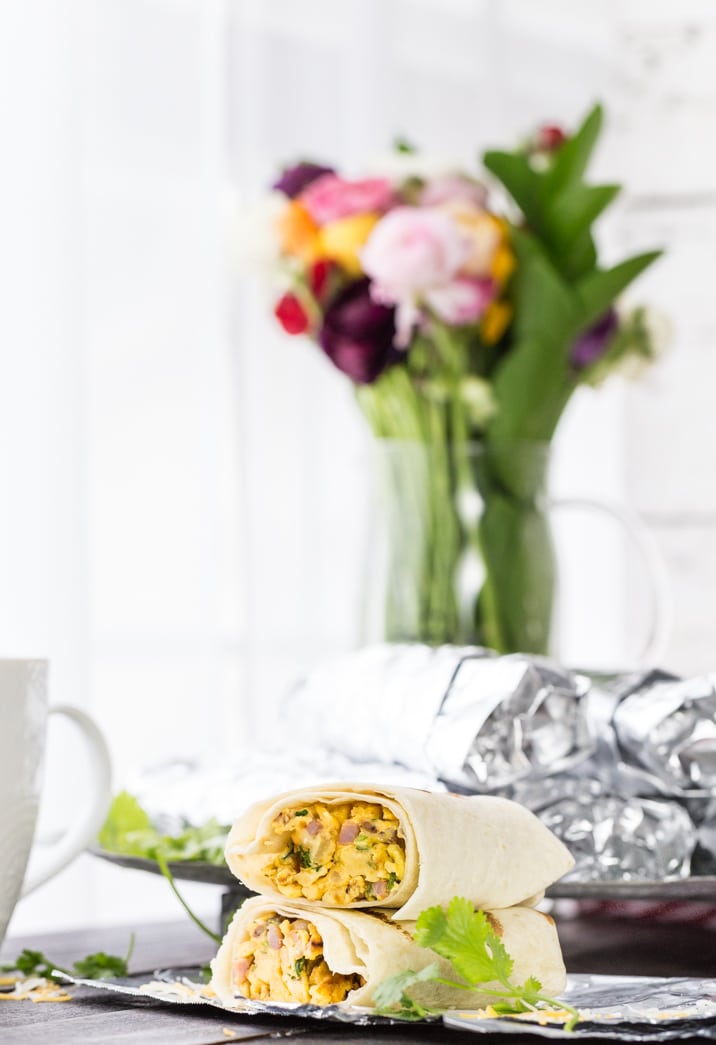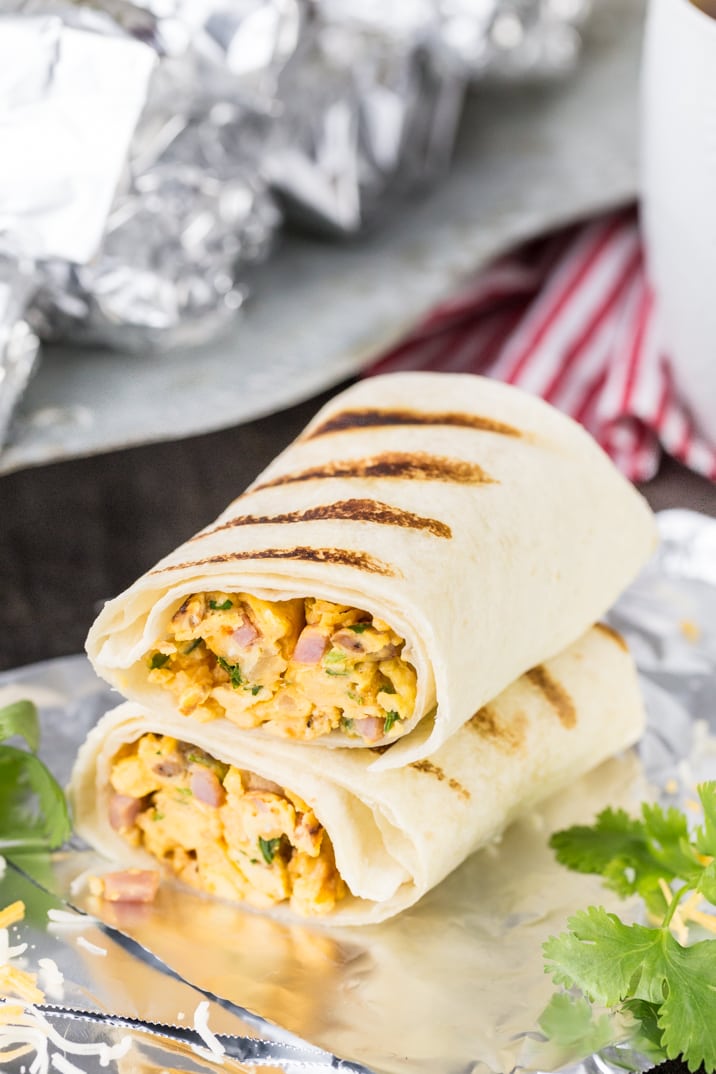 I made 8 of these and froze them right before I went to Chicago for my most recent food conference, and they were gone before I came home. I only got to eat one of them!! I guess they were a hit for Pat's commute to work. I can't wait to make them again…and again, and again. The possibilities for filling are endless, and you can make them super healthy too! I think our morning routine has just changed.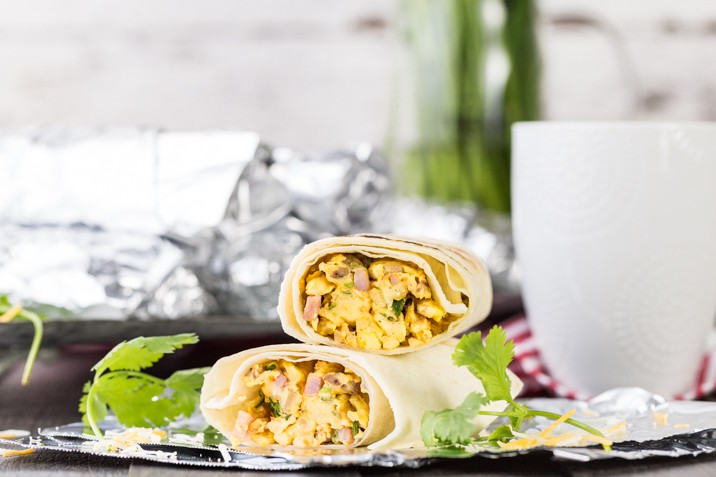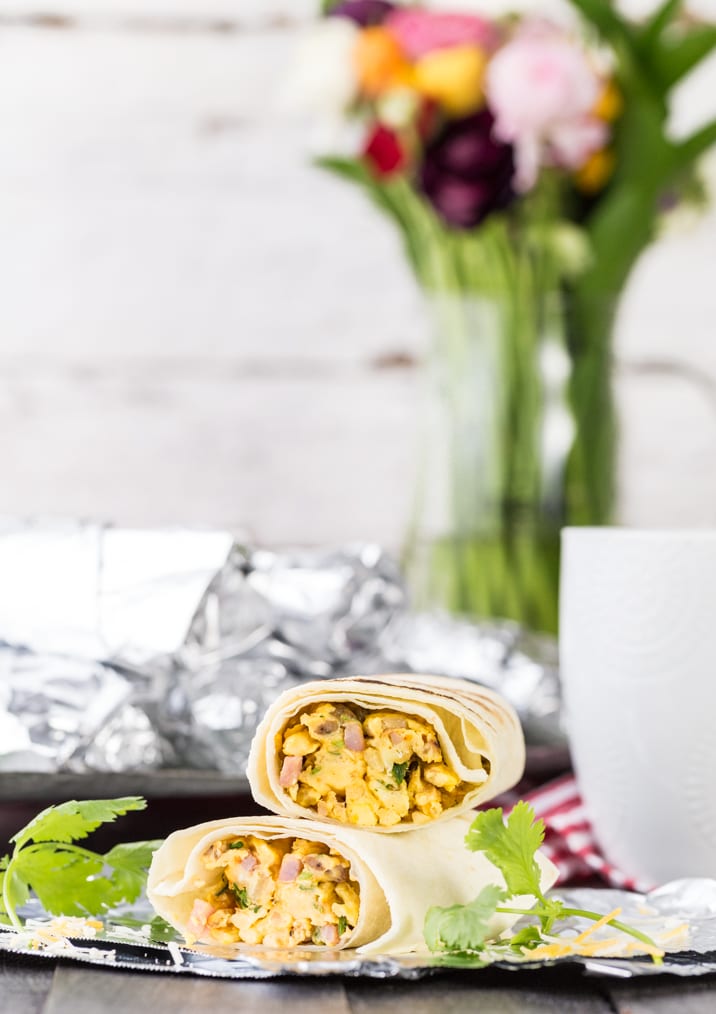 I was inspired to create this recipe from one of my very very favorite blogs, Taste and Tell. I had the pleasure of meeting Deborah on our trip to San Diego, and she is just as creative and fabulous in person as you would imagine! Her site has been a favorite since before I even considered starting a blog…she has a recipe for every occasion.
Her original post shows how easy Breakfast Burritos like this are to take camping with kids! Mental note…keep that in mind as our family hopefully grows in the future! Click HERE to see Deb's original recipe for Campfire Style Breakfast Burritos…so fun!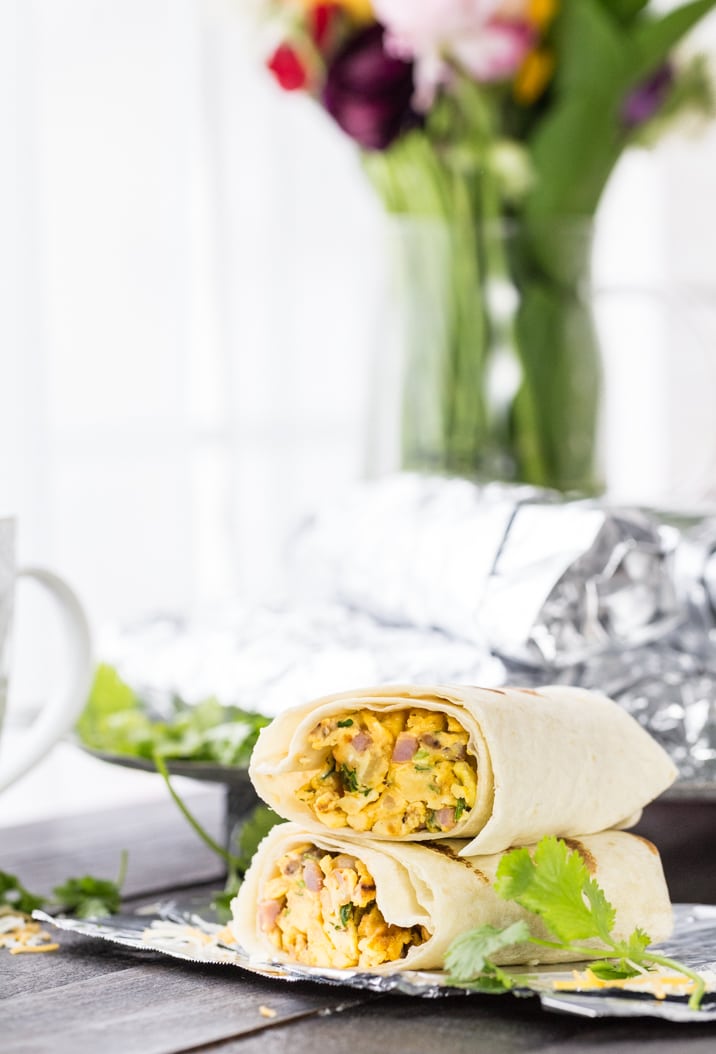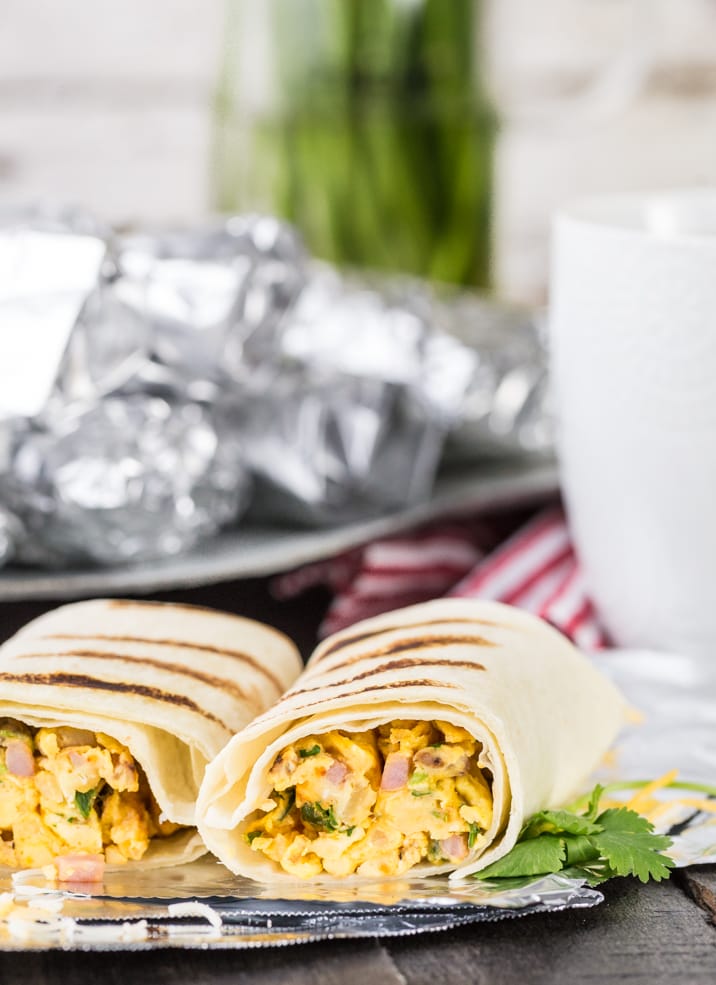 I hope this recipe makes your mornings more delicious and of course, EASIER. My mantra. Enjoy!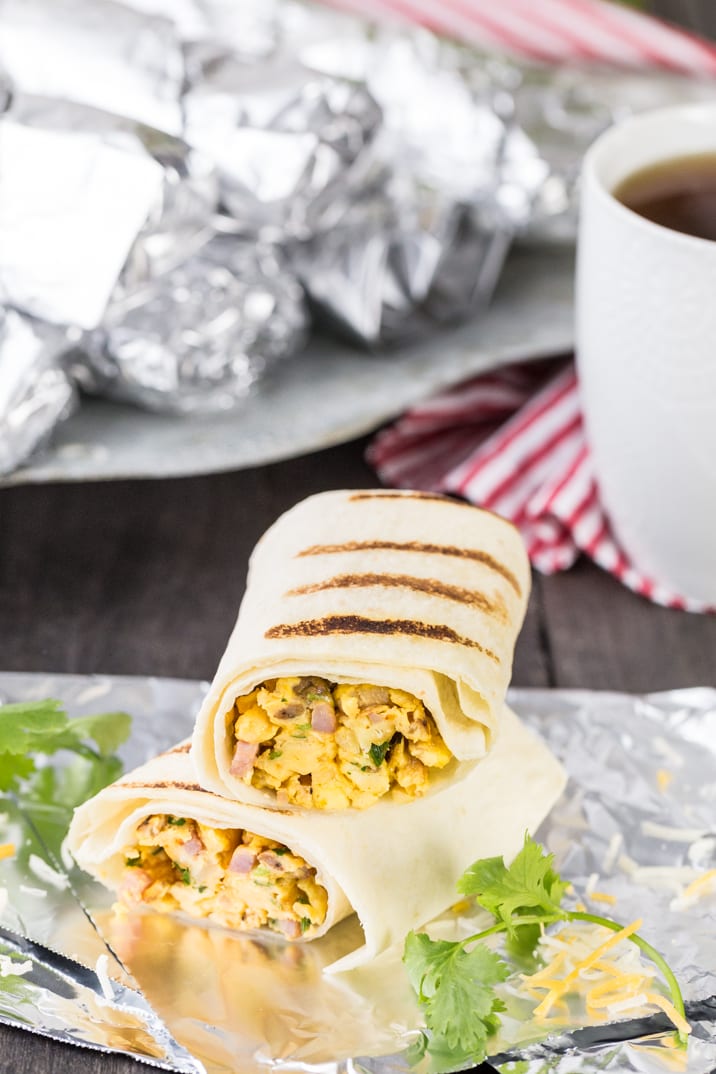 Be sure to try these other breakfast recipes:
Loaded Breakfast Tostadas