Skip the drive-thru when you make your very own homemade Egg McMuffin! Canadian bacon, eggs, and American cheese are sandwiched between English muffins. And yes, these eggs are made in the same style you'd get at McDonald's, making this a true copycat recipe.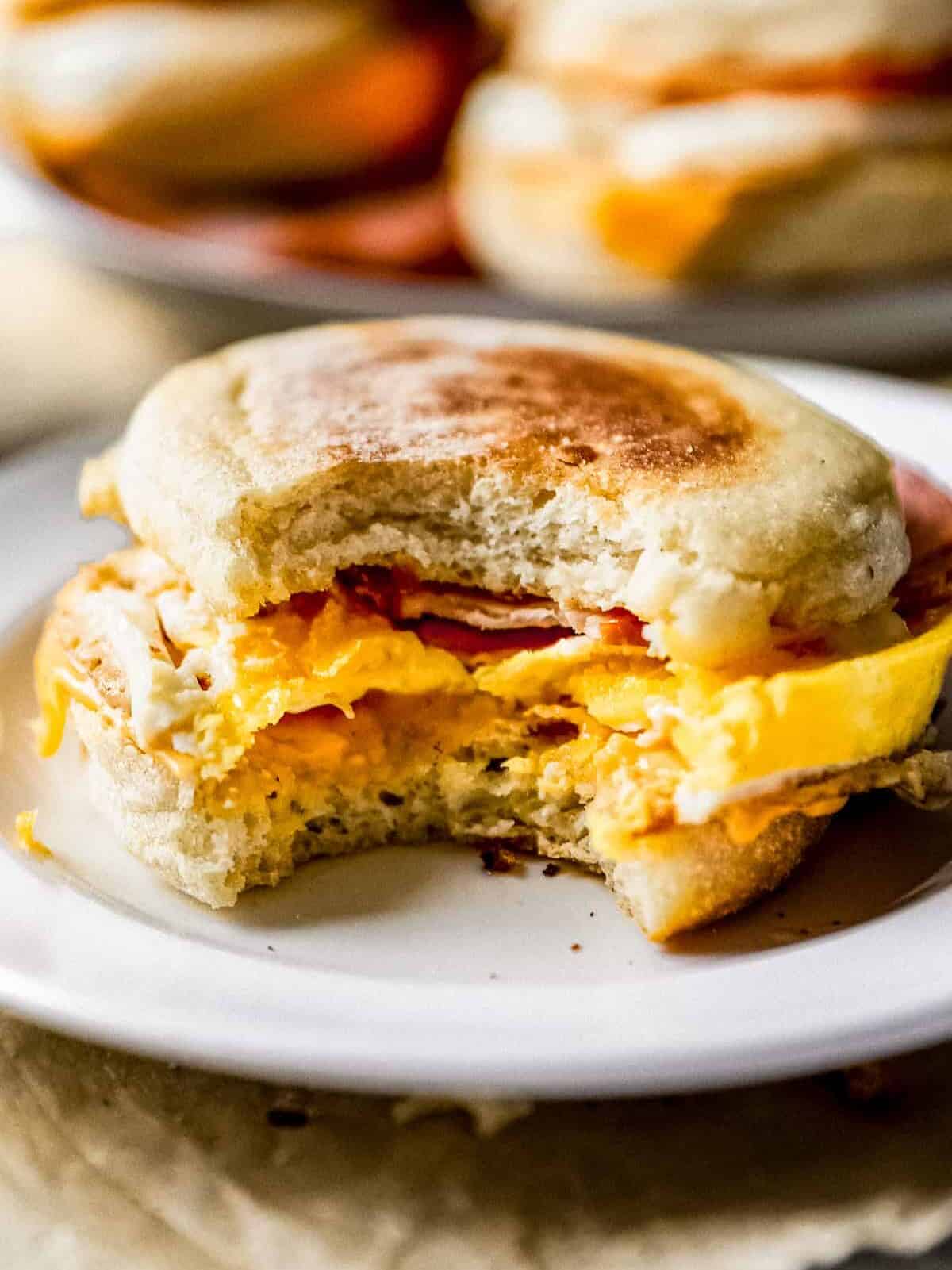 What's in this Egg McMuffin Recipe
Toasted English muffins loaded with Canadian bacon, cheese, and of course a fried egg, these are just as good as the breakfast you'd buy at the golden arches!
English Muffins: Any brand will work well. You can use gluten-free muffins if needed!
Butter: You can opt for salted or unsalted. Just note that the Canadian bacon will lend a salty note by itself already.
Canadian Bacon: Have any left over? Use it deliciously when you make my other favorite breakfast recipe, Eggs Benedict!
American Cheese: You can swap this with cheddar if you'd like.
Eggs: I like to use free-range organic eggs when I can.
PRO TIP: Break up the yolk when you fry the egg so that it doesn't burst when you bite into the sandwich.
Variations to Try
You can easily adapt this homemade egg McMuffin recipe to best fit your needs! Add more cheese, replace the Canadian bacon with turkey bacon, dash on some hot sauce and so much more. If you get creative with your copycat recipe, let me know what you changed up in the comments!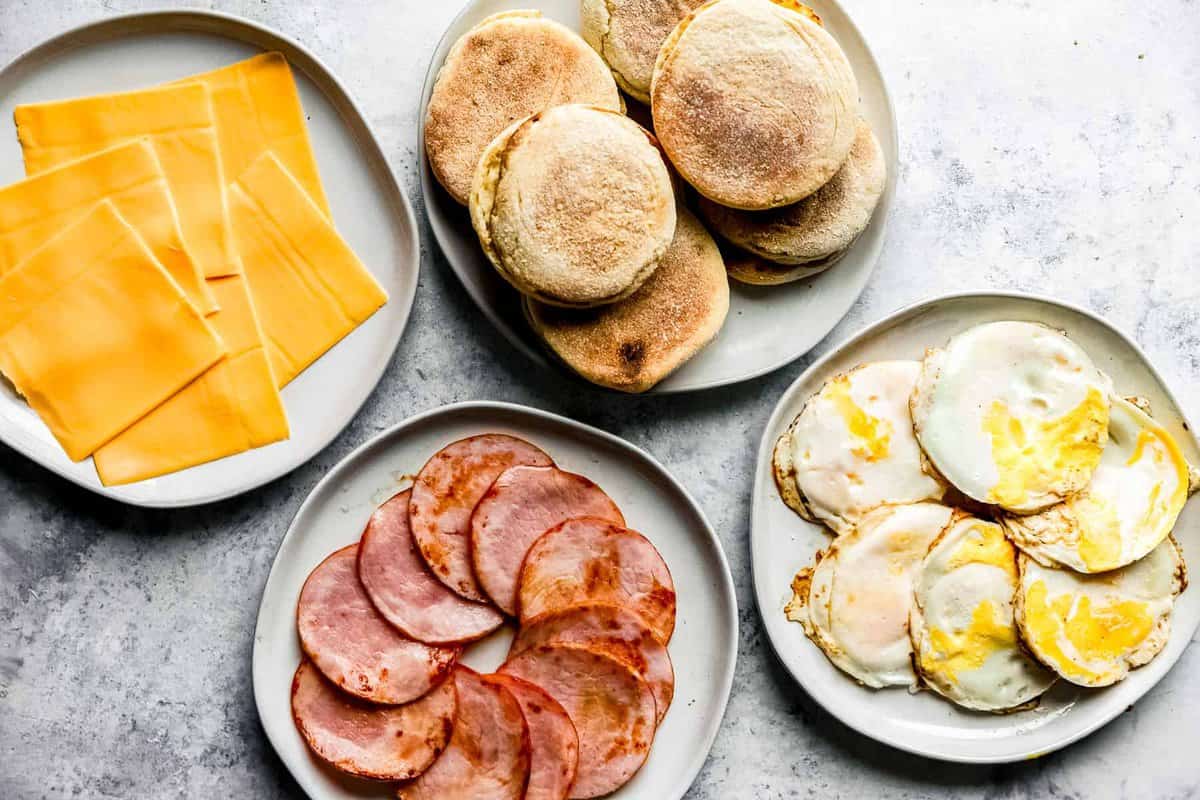 How do you cook the eggs so that they are round?
So that the eggs fit nicely into the muffins, you need to cook them in a mason jar lid or metal ring mold. As the eggs cook, they remain perfectly round.
Do you have to use muffins for these sandwiches?
English muffins are used at McDonald's, so I wanted to stick closely to their classic recipe. You could make these with bagels or even a toasted roll if you prefer.
What's the best cheese to use?
For that authentic taste, use American sliced cheese. You can of course use other cheese slices like Jack or mozzarella if you prefer.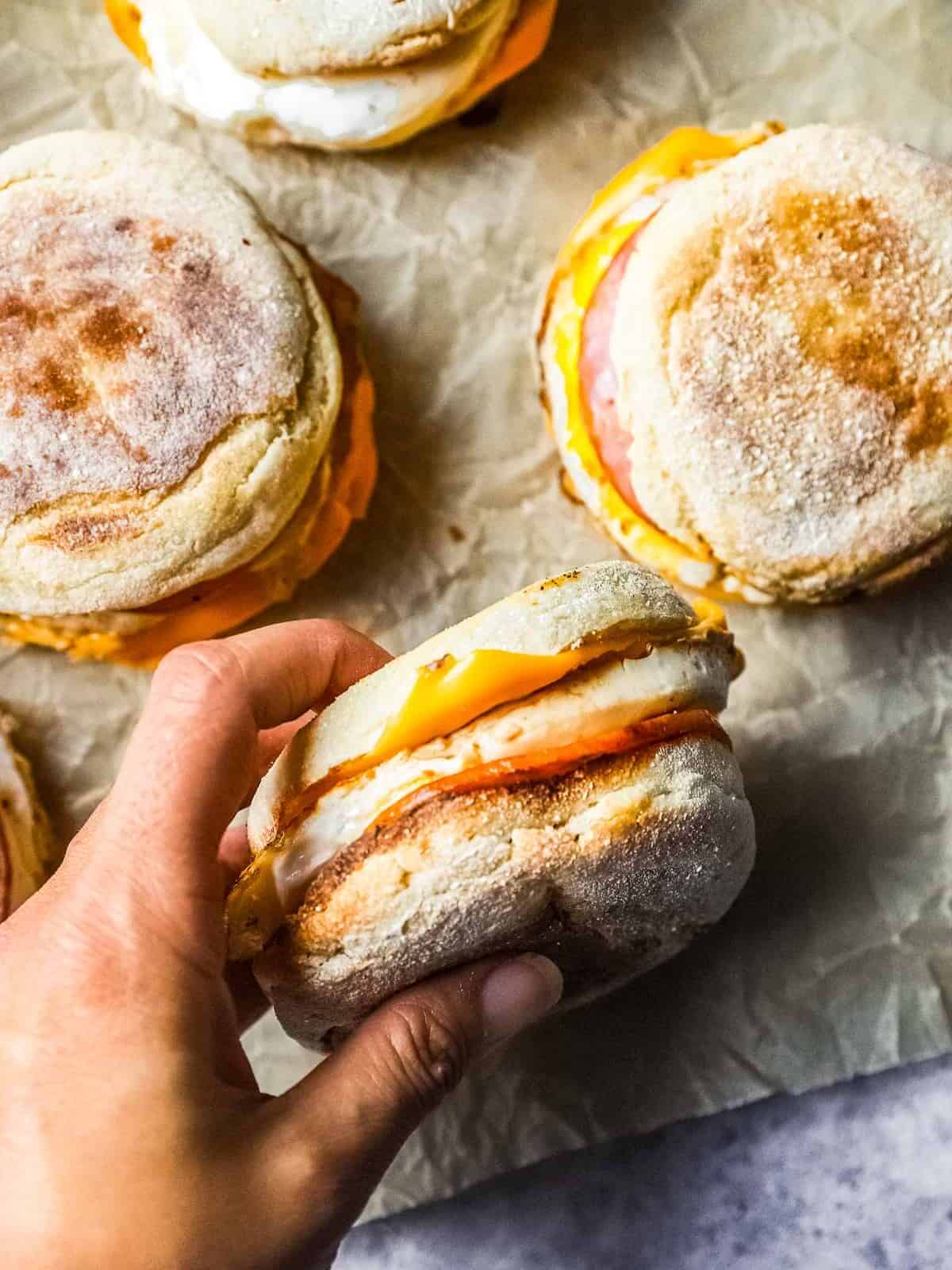 How to Store/Reheat
Once you have made these egg McMuffins, let them cool and wrap in foil and keep refrigerated. You can eat them cold, or heat them up for a couple of minutes in the microwave to enjoy.
Serving Suggestions
These homemade egg McMuffins are delicious just as they are, but feel free to add some ketchup or hot sauce if you like. For a bigger breakfast, go all out and add a sausage patty! On the side, serve them with Air Fryer bacon and breakfast potatoes!
If you need a little caffeine to start the morning, you'll love this honey almond milk flat white or this iced caramel macchiato.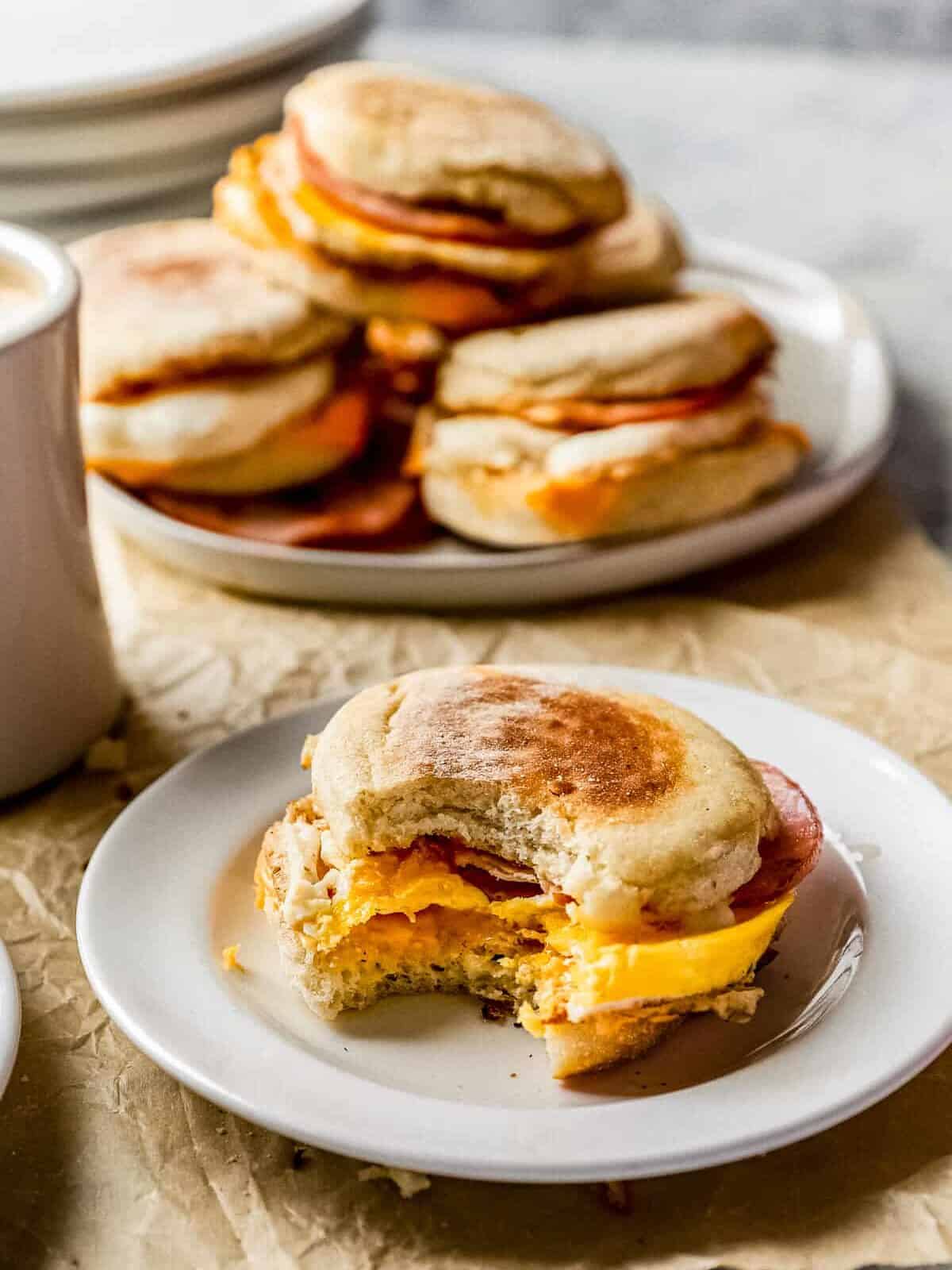 More Easy Breakfast Recipes We Love