These CHEESY BAKED BREAKFAST SLIDERS are so easy and perfect for feeding a crowd! Baked on Hawaiian rolls with layers of ham, egg, and cheese and topped with a brown sugar dijon butter sauce! TOO GOOD!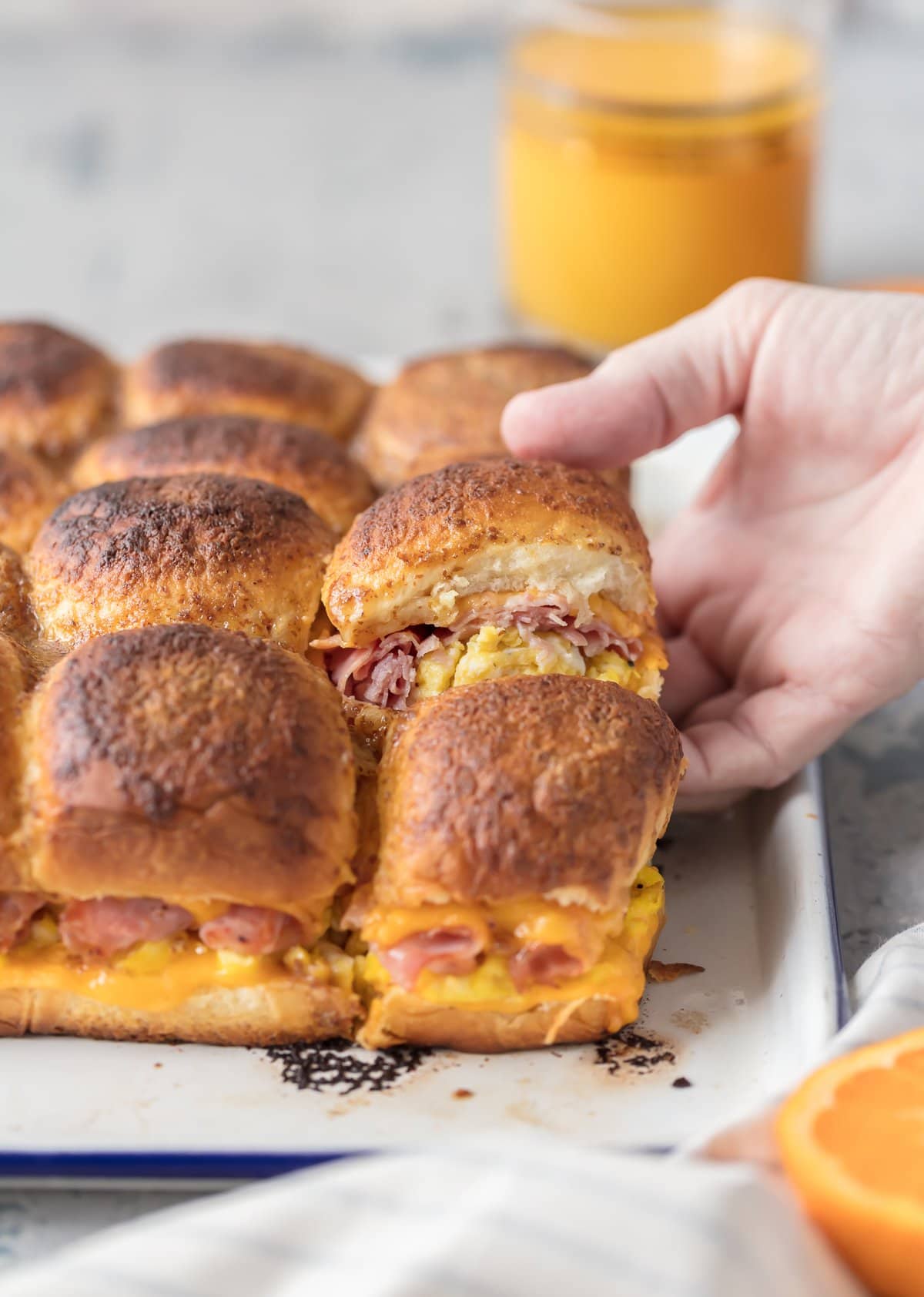 This Mother's Day is a special one, because it's the first one that I get to experience as a MOM. I can't believe our small fry has been on this Earth for over 2 months, and that I get to be his Mom. He is just the sweetest thing. As exciting as that is, I've always liked Mother's Day even before I was a Mom, because I have the absolute BEST Mom. Even just yesterday she came over for the sole purpose of being my hand model for this post. Well that and playing with Henry, but the point is she is always ready and willing to help me anytime. I am so lucky.
All of us should take time this weekend to celebrate MOM, and there is no better way than making her breakfast in bed! That being said…let's make this easy. We aren't all chefs (me included), and Mother's Day is not a time to take on something too crazy. These Cheesy Baked Breakfast Sliders are the perfect DELICIOUS breakfast to make for Mom; easy and delicious! Kids can even jump in and help assemble these bad boys. C'mon Dads…you can do it!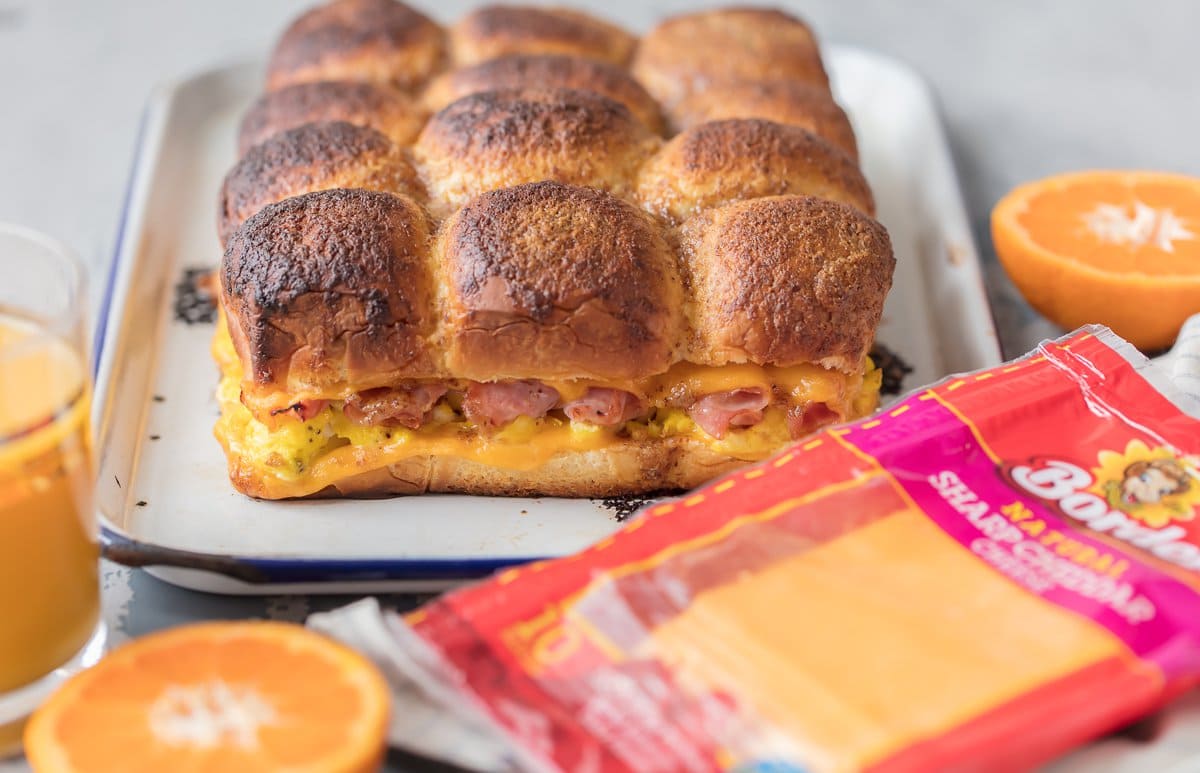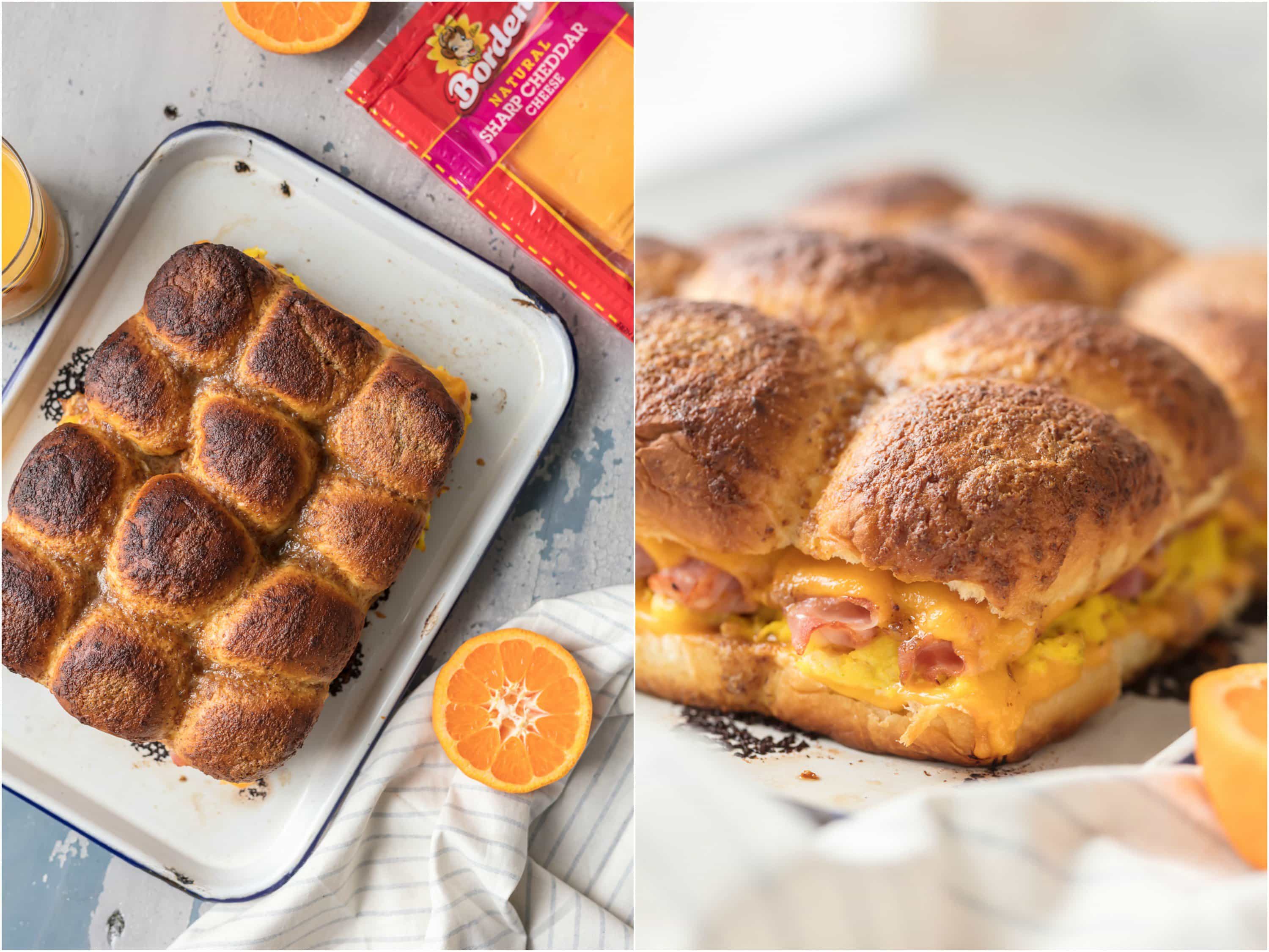 This Summer I plan to make lots of fun and easy recipes, and Borden® Cheese will be my biggest help in that goal! You guys know I love cheese, and Borden® Cheese is second to none. Great ingredients like these bring families together in the kitchen and around the table, and Summer is the perfect time for togetherness. Mother's Day kicks off Summer for me, so these Cheesy Baked Breakfast Sliders will be a favorite all Summer long.
Sweet rolls, sharp cheddar, scrambled eggs, honey ham, and more cheese, all topped with a brown sugar dijon butter sauce. I mean, WOW. I can't wait for you to make these for your families and especially your moms! Borden® Cheese Sharp Cheddar Slices make this easy recipe a memorable one right from the start!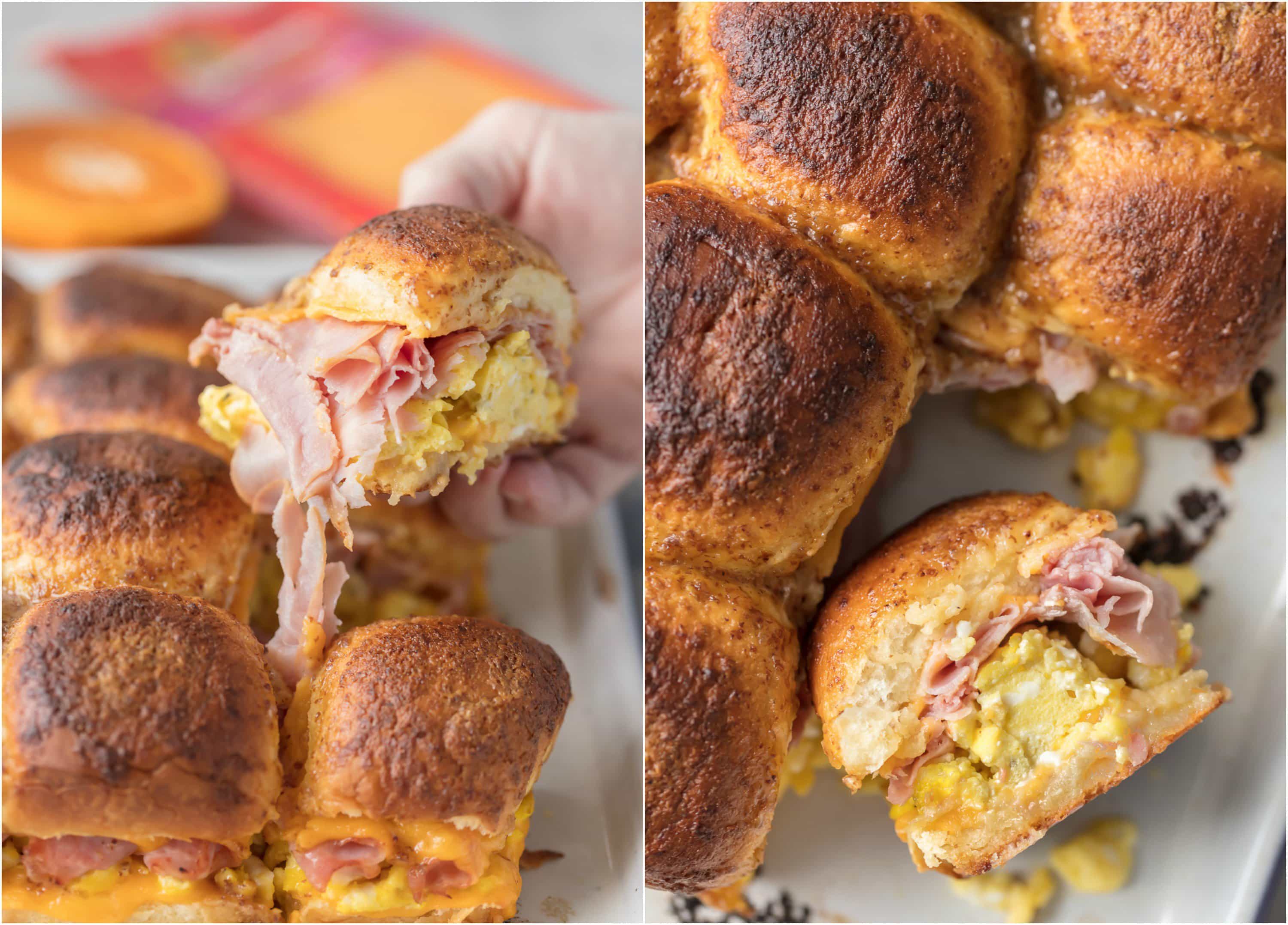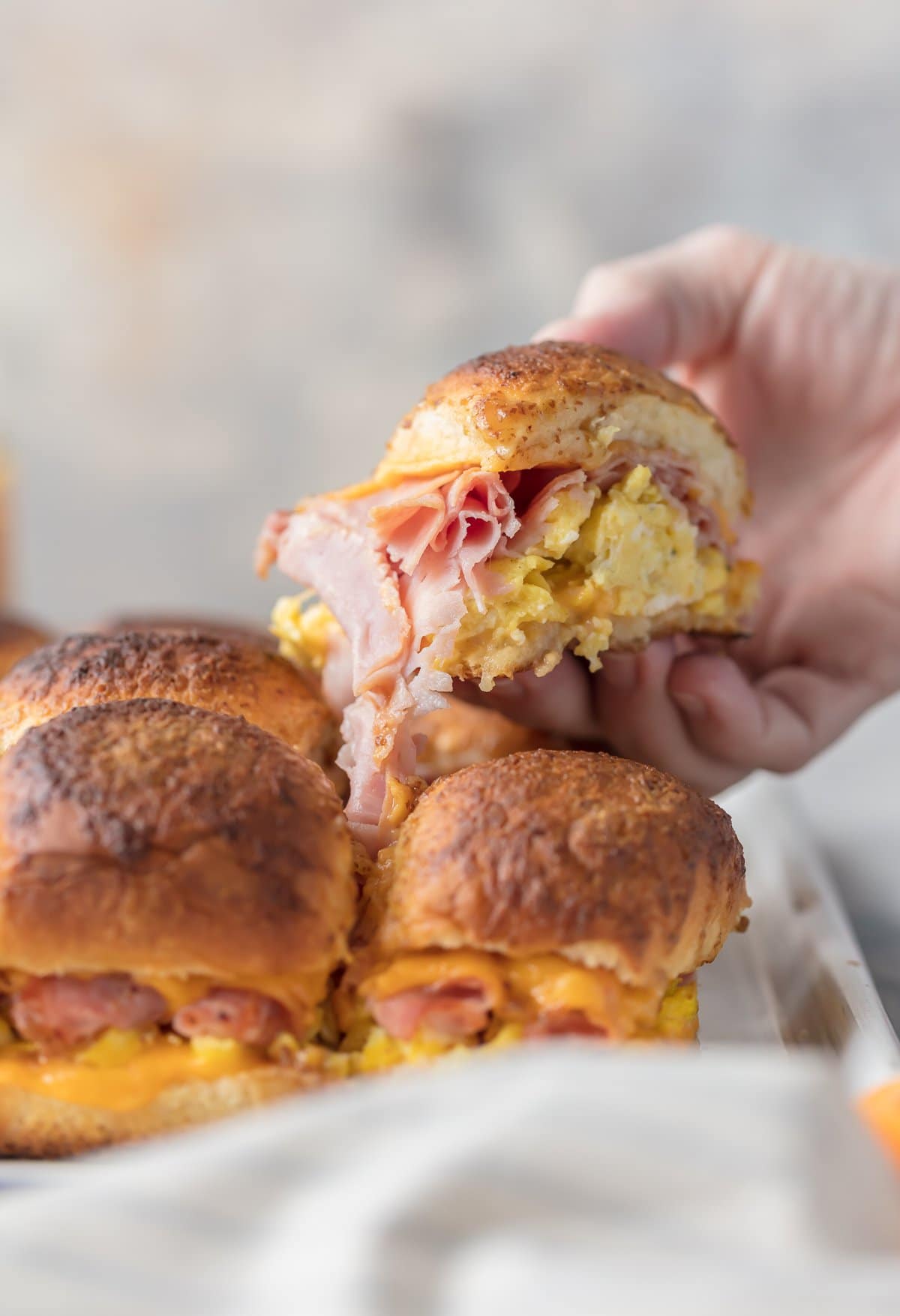 These are just perfect for Mother's Day, but they would also be perfect for early morning tailgates, breakfast for guests, and so many occasions in between. I'm obsessed!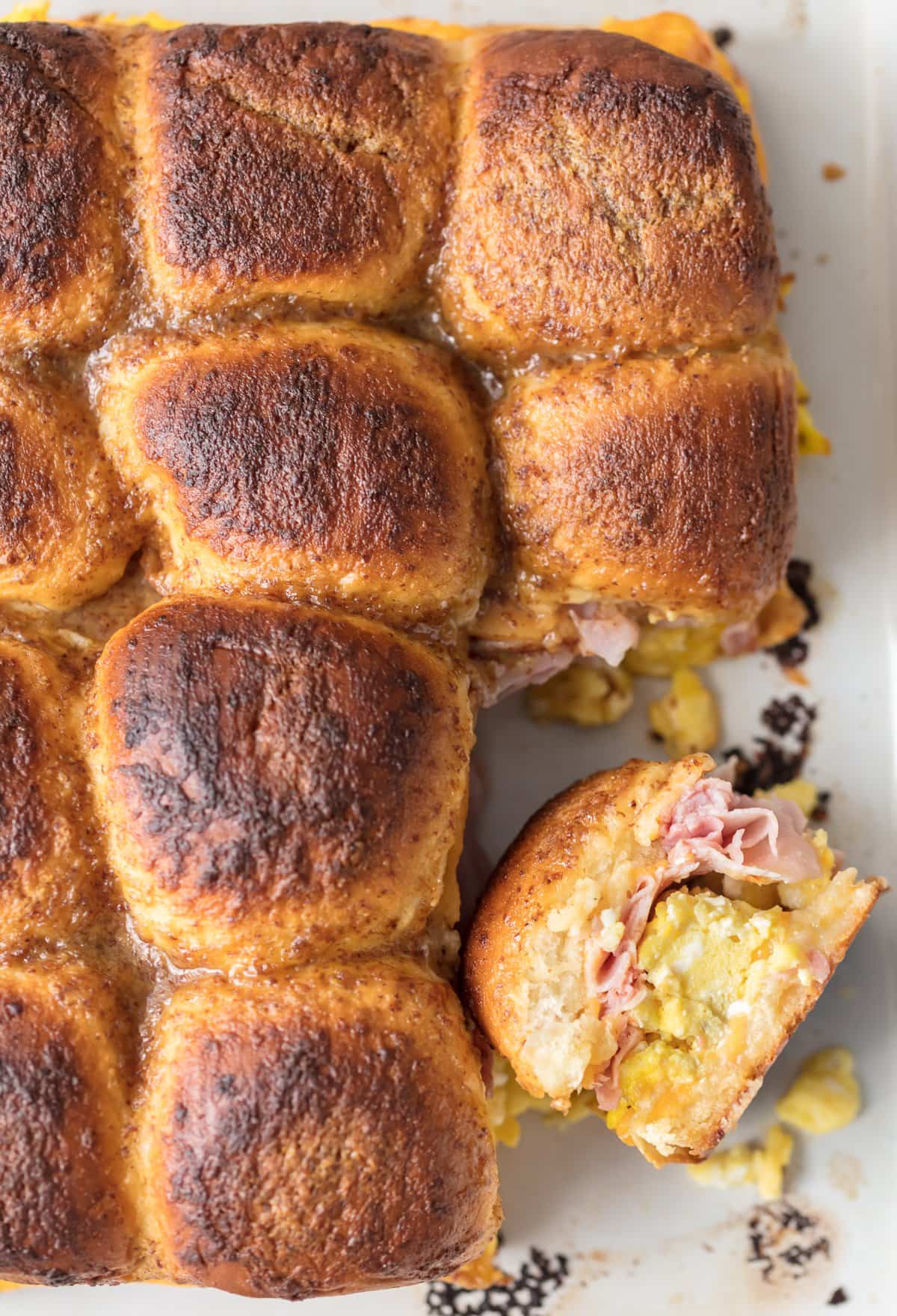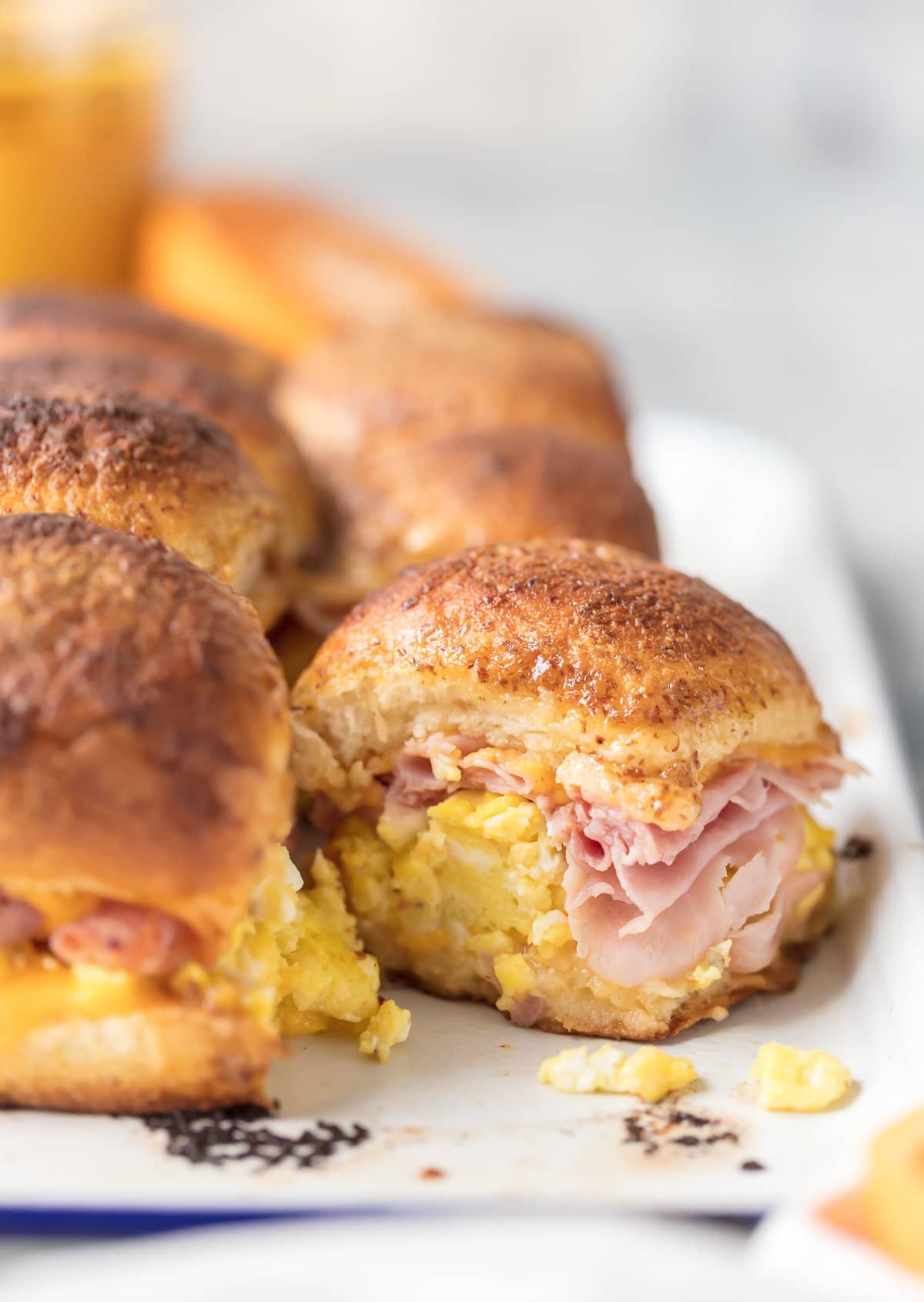 Happy Mother's Day to all those great moms out there. Spoil them with cheese and lots of it!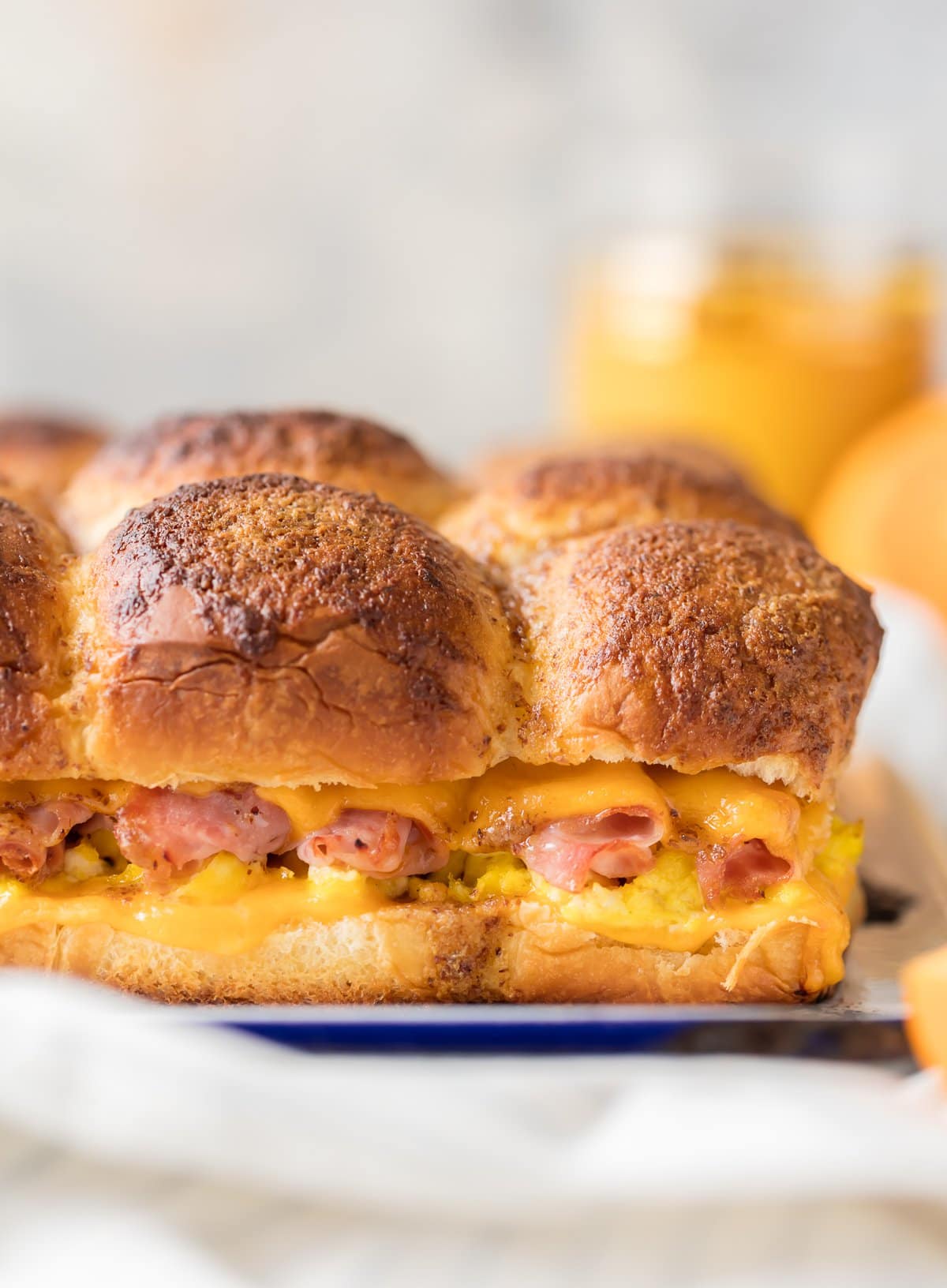 Be sure to check out Borden® Cheese at BordenCheese.com, and of course on Facebook and Instagram.
Enjoy!
Cheesy Baked Breakfast Sliders
10 minPrep Time
20 minCook Time
30 minTotal Time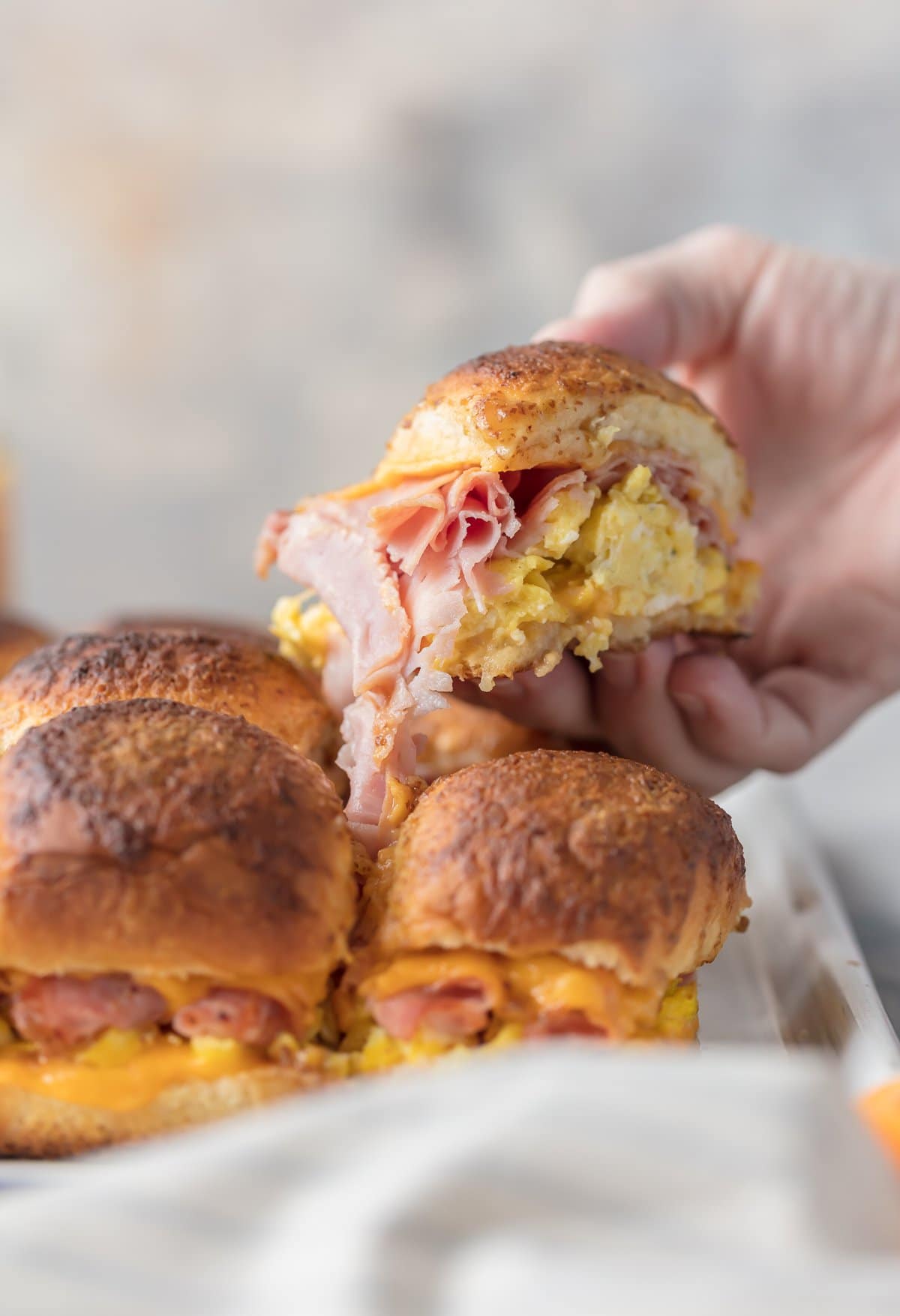 4.3 based on 21 review(s)
Ingredients
10 eggs
salt and garlic pepper (or regular black pepper) to taste
1 package (12 rolls) sweet rolls
12 slices Borden® Cheese Sharp Cheddar
1/2 pound thinly sliced honey ham
1/4 cup salted butter, melted
1 tablespoon brown sugar
1 tablespoon whole grain dijon mustard
Instructions
Preheat oven to 350F
Scramble the eggs over medium heat, adding salt and garlic pepper to taste. Once scrambled to your liking, set aside.
Spray a small sheet pan with nonstick spray or line with foil.
WIthout separating the rolls, cut the entire group in half lengthwise. Place the bottom half on the sheet pan.
Top with 6 slices of cheese, covering the bottom section of rolls.
Top with the scrambled eggs.
Top with the ham.
Top with another 6 slices of cheese.
Cover with the top layer of rolls.
Mix together the melted butter, brown sugar, and dijon.
Pour over the tops of the rolls and brush to make sure the rolls are fully covered with the mixture. The more the better, trust me!
Bake for 20 minutes or until cheese is fully melted and the tops of the rolls are golden and crisped.
Serve and enjoy!
7.6.7
2402
https://www.thecookierookie.com/cheesy-baked-breakfast-sliders/
This post was written in partnership with Borden® Cheese. As always, all opinions are 100% my own. Thank you so much for supporting the brands that help support The Cookie Rookie!