This Egg White Delight Recipe is my favorite McDonald's Copycat Recipe. This delicious breakfast sandwich consists of an English muffin with ham, white cheddar, egg whites, and herbs. I'm so glad I've found a healthy and easy breakfast sandwich recipe that I can make at home. Totally delicious!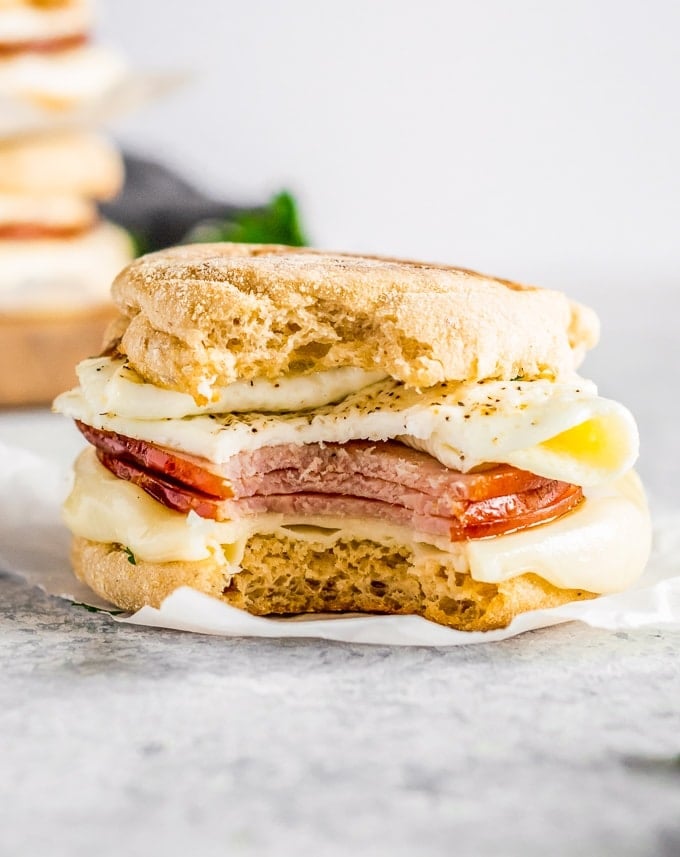 Egg White Delight Recipe
Do you love McDonald's Egg White Delight? Then this easy breakfast sandwich recipe is for you!
I have a confession to make. McDonald's Egg White Delight breakfast sandwich is one of my secret food addictions. Just ask my husband–though trust me, you don't want to get him started!
If I could eat one every morning, I really don't think I would ever get sick of them. I LOVE them. At just 300 calories, these egg white breakfast sandwiches make a good and filling breakfast.
Back in 1972, McDonald's restaurants introduced the Egg McMuffin breakfast sandwich, made from eggs, Canadian bacon, cheese and an English muffin. And as far as breakfast creations go, it wasn't too bad for you.
From there, McD's developed the Egg White Delight, a lightened-up version of the McMuffin that clocks in at under 250 calories. And for me, it was love at first bite.
Ever since I learned how to make this delicious copycat McDonald's breakfast sandwich recipe at home, I've been a new person. And it actually ends up being even fewer calories than the original version!
This healthy breakfast sandwich is our favorite way to start the day and it's a great breakfast to cook for house guests.
Trademark note: In the spirit of transparency, please note that McDonald's, Egg McMuffin, and Egg White Delight are proprietary brands that I want to acknowledge and give credit to.
Learn how to make a copycat McDonald's Egg White Delight at home. This easy breakfast sandwich recipe is both delicious and healthy!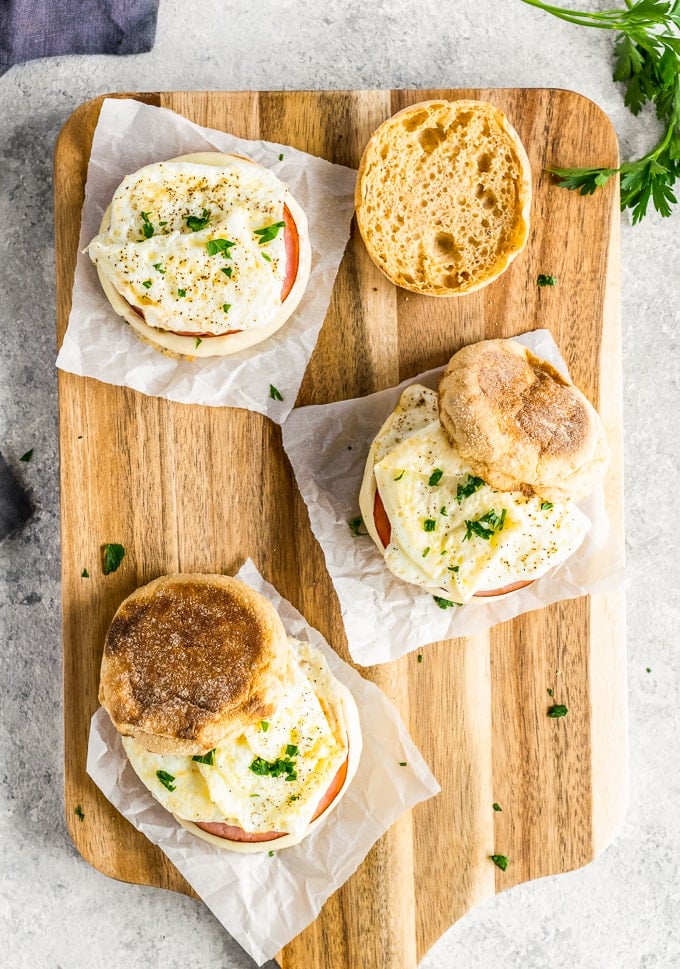 Why You'll Love This Healthy Breakfast Sandwich Recipe
Healthy: This recipe doesn't use any packaged mixes or artificial ingredients. It's just ham, eggs, cheese, and an English muffin.
Quick: The egg only takes a minute to cook, and the rest is just assembly.
Easy: If you can run a toaster and a microwave oven, you can make this recipe!
Now that I know how quick and easy it is to make this breakfast sandwich at home…I need to stock my kitchen with the ingredients so I can make it every day.
I'm not kidding; I may never eat any other breakfast sandwich again! I could even eat this amazing breakfast sandwich for multiple meals a day if that was socially acceptable.
For me, breakfast has to be fast and fuss free, because I am most definitely not a morning person. My day starts so much better if I have an Egg White Delight and a cup of hot, strong coffee first thing in the morning.
You can speak to me after I've had those two things! Luckily, I can make this delicious breakfast in under 5 minutes!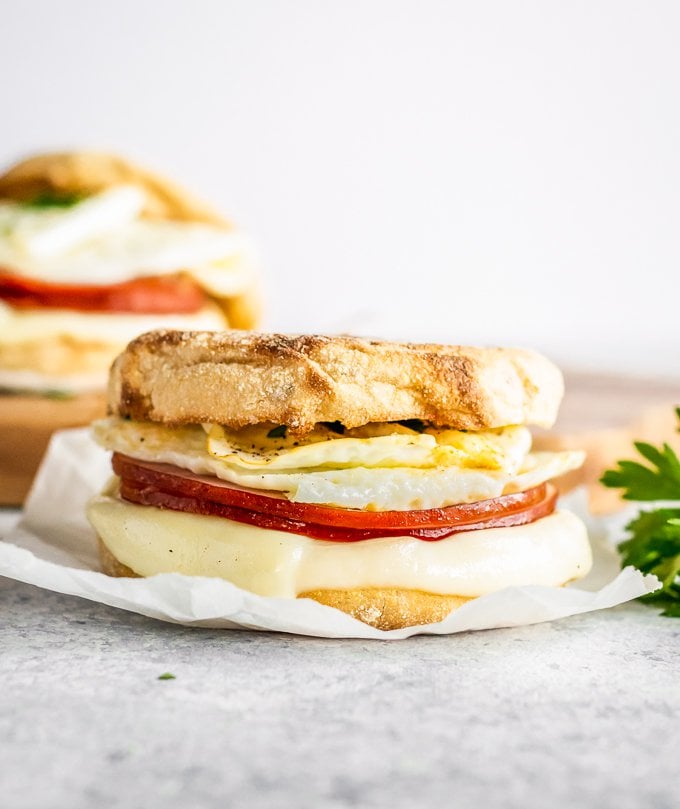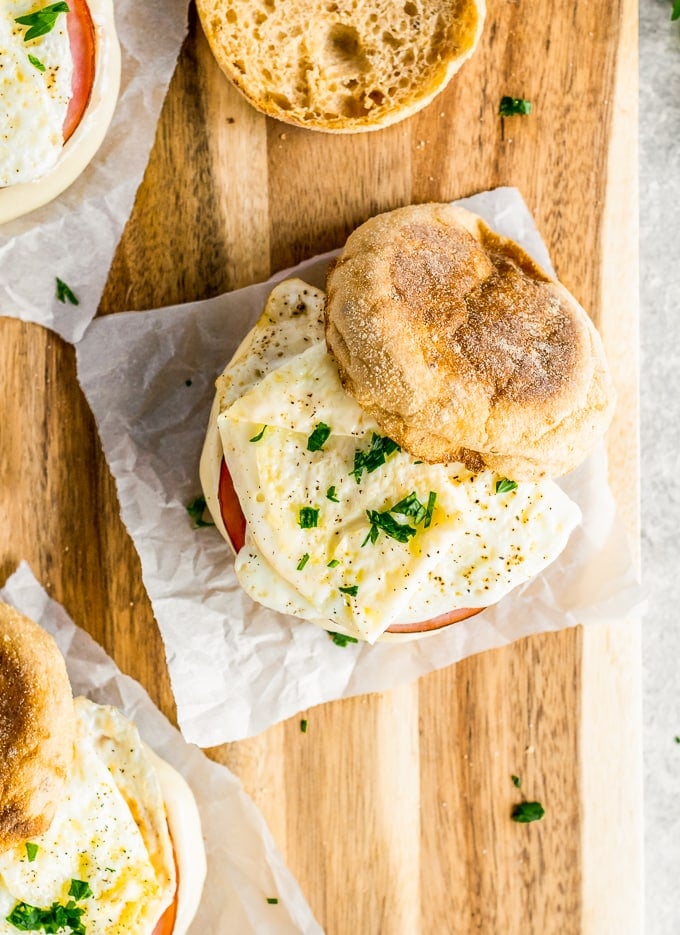 McDonald's Egg White Delight Ingredients
Obviously, the reason the Egg White Delights are so good is the ingredients. It's the basic elements that make this breakfast sandwich recipe so healthy– I actually feel good about eating this regularly.
Egg White Delight Ingredients:
Egg whites (You can buy packaged egg whites at the store.)
Canadian bacon or ham
White Cheddar cheese
English muffin
Herbs, salt, and pepper for seasoning (to taste)
How to Make Egg White Delights
Microwave or cook egg whites.
Toast an English muffin.
Layer the ham, cheese and egg white on the muffin–and breakfast is served.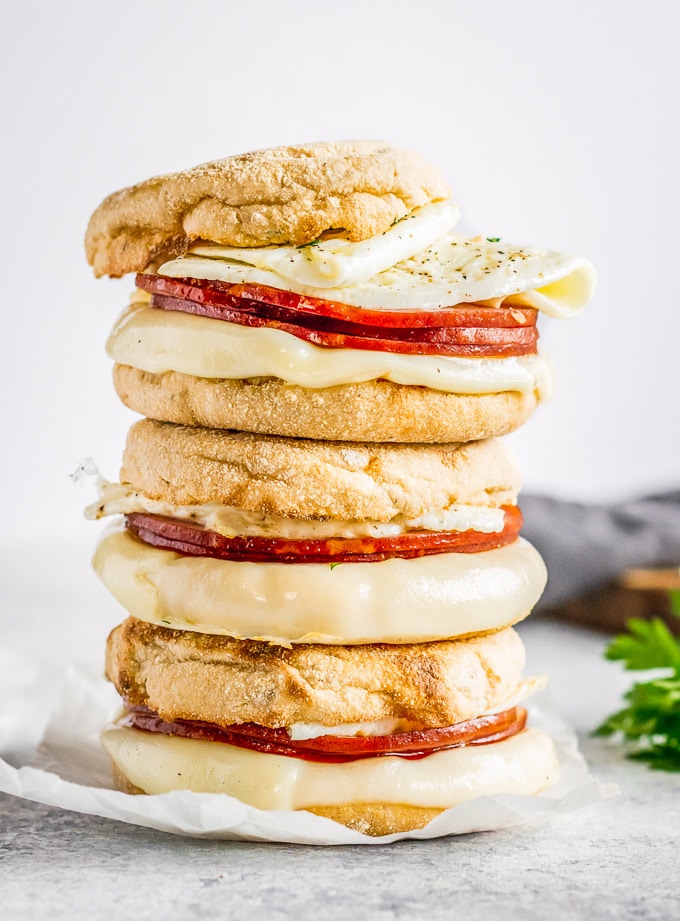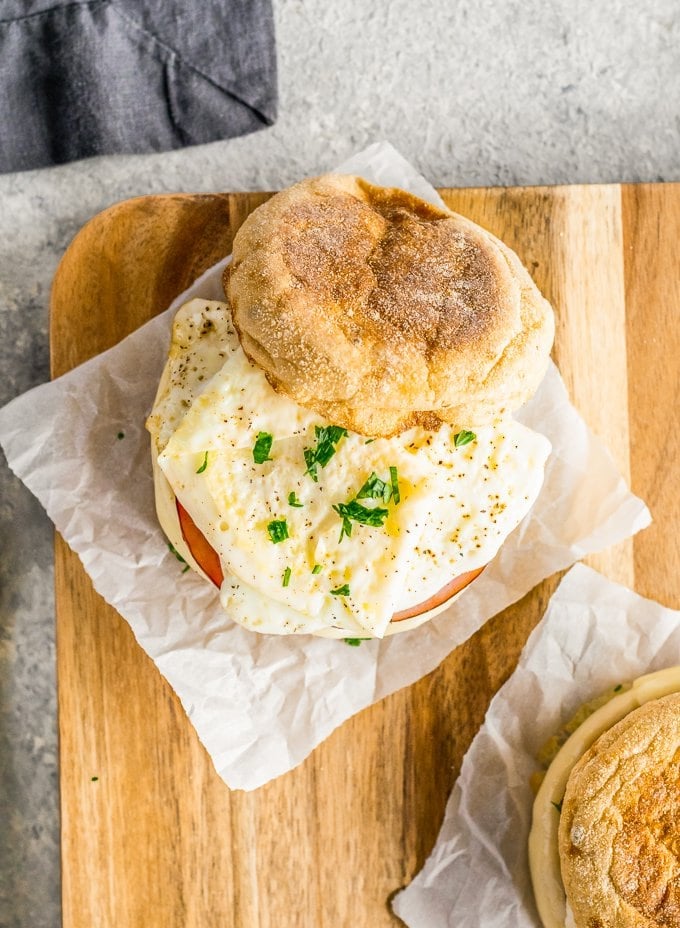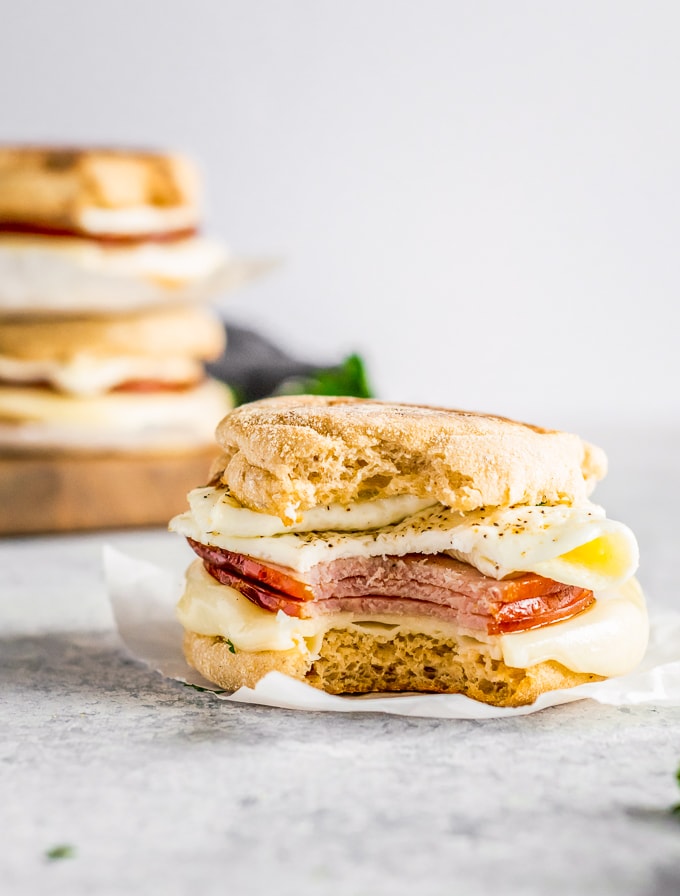 Can I Use a Whole Egg in This Recipe?
You can definitely use a whole egg (yolk and all), but it won't exactly be an egg WHITE delight; it would be more of a copycat Egg McMuffin at that point. Eggs are healthy for you, either way, so cook your egg however you like, but it will be more calories with the yolk included.
I used All Whites brand 100% egg whites (sold in a carton) instead of a standard egg. We LOVE them, and they're a quick, easy, and delicious way to make egg white recipes.
To make the egg a good shape, I poured the amount for one egg into the bottom of a bowl and microwaved it for about a minute and a half. That's it–what an easy way to fix an egg white for your breakfast sandwich!
What Kind of Cheese is on This Sandwich?
McDonald's uses white Cheddar and I think that's a delicious option. If you'd like to make a copycat Egg McMuffin recipe, you can use sharp Cheddar instead.
Little changes in ingredients make a big flavor change in this recipe, so I like sticking to the original ingredients to make sure it tastes exactly like the ones I used to get every morning–maybe even a little better!
What About Herbs?
I used Herbs of Provence on this sandwich, but simply adding salt and pepper works fine, too. If you like other seasonings, feel free to sprinkle on some garlic, basil, Italian seasoning, or whatever appeals.
Any seasonings you use should be added to the egg white before it's cooked, for even distribution.
This breakfast sandwich recipe just couldn't be easier. Get ready to meet your new daily breakfast! And if you want another fun McDonald's copycat recipe, try these Strawberry Cream Pies!
More Breakfast Recipes
If you're looking for other easy breakfast recipes, be sure to check these out:
If you make this recipe be sure to upload a photo in the comment section below or leave a rating. Enjoy! You can also jump to recipe.
AROUND THE WEB: Looking for more copycat fast food recipes? Here are some of our favorites. White Castle Sliders, Filet O Fish, and Homemade Crunch Wrap Supreme.