Bacon Cheeseburgers in the form of shish kebabs? This is such a fun and cute appetizer to put on the grill for summer! These deconstructed mini burgers are loaded with meatballs, cheese, bacon, and all the fixings of a great burger (on a stick!). We love this creative shish kebab recipe for summer, and they're always a big hit.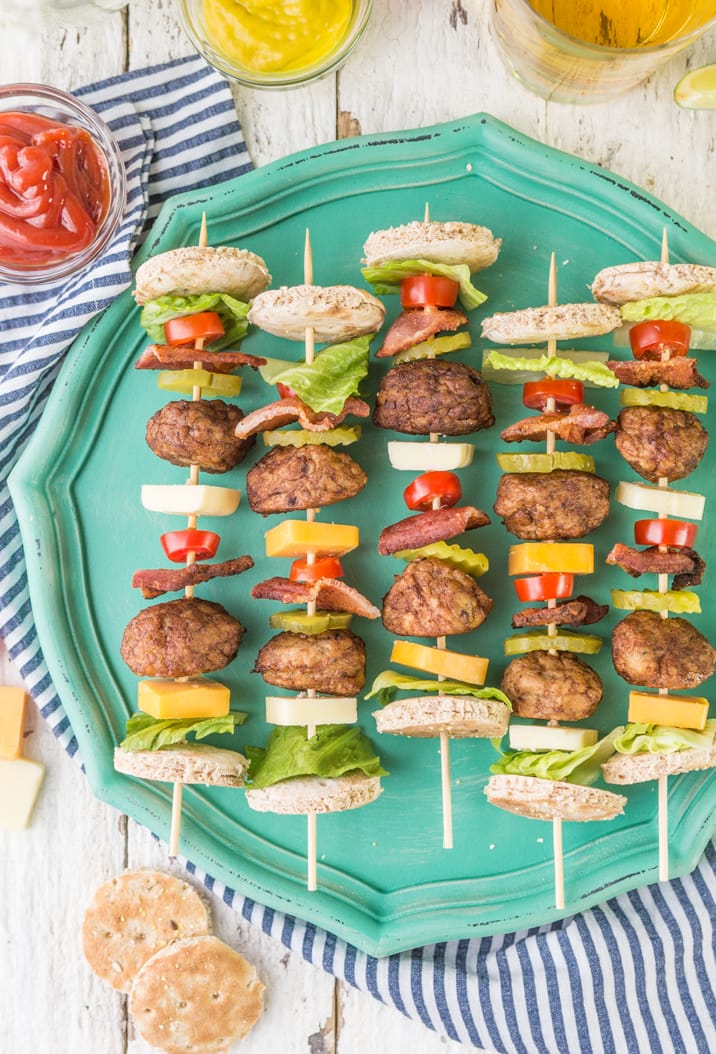 Bacon Cheeseburger Shish Kebabs
This shish kebab recipe is super creative and unique. It's the perfect twist on a bacon cheeseburger. Fun to eat, and easy to make!
Summer is all about fun foods. There's no better time to break out the cute appetizers than a get together with friends and family in the summer! Every party needs a killer appetizer to serve, and I think I've found the cutest one yet: Deconstructed Bacon Cheeseburger Kebabs!
Burgers are a summer classic, but this shish kebab recipe makes them anything but traditional. You get the same amazing flavors of a cheeseburger, but everything is piled onto sticks for the most fun app ever. Mini burgers on a stick? Yes please!
The kids will LOVE helping you make these little burger appetizers for everyone, and they'll love eating them too. I can't get enough cute food, and these are just CUTE CUTE CUTE. And they also happen to taste amazing, of course.
Make these Bacon Cheeseburgers on a Stick for fun summer appetizers or party food!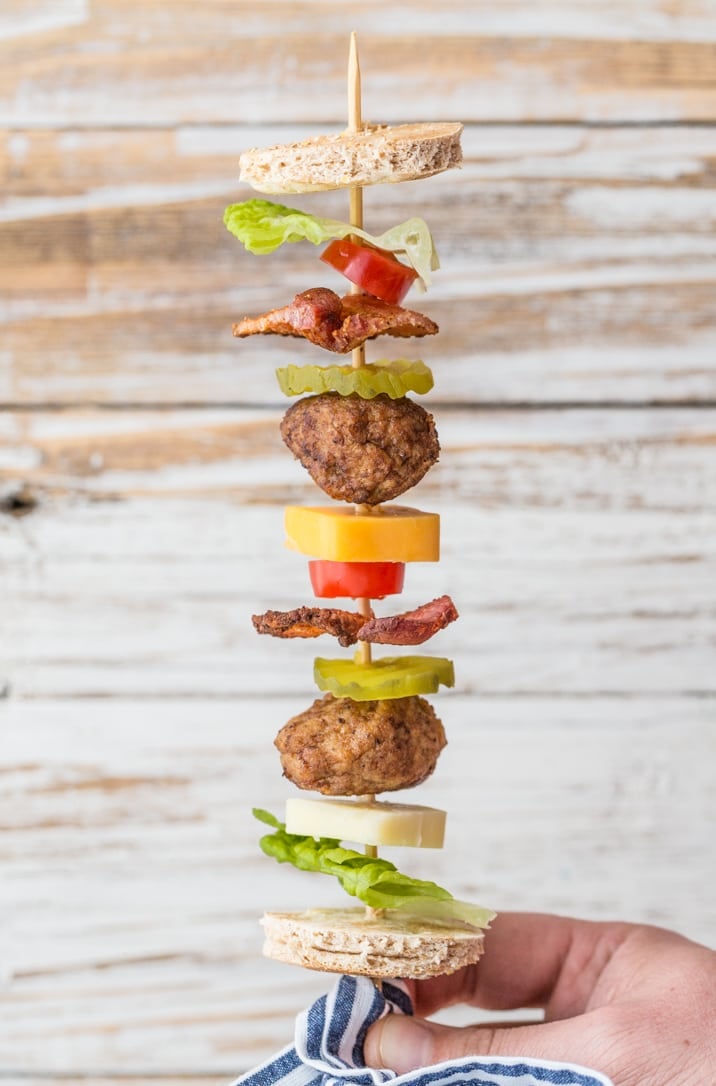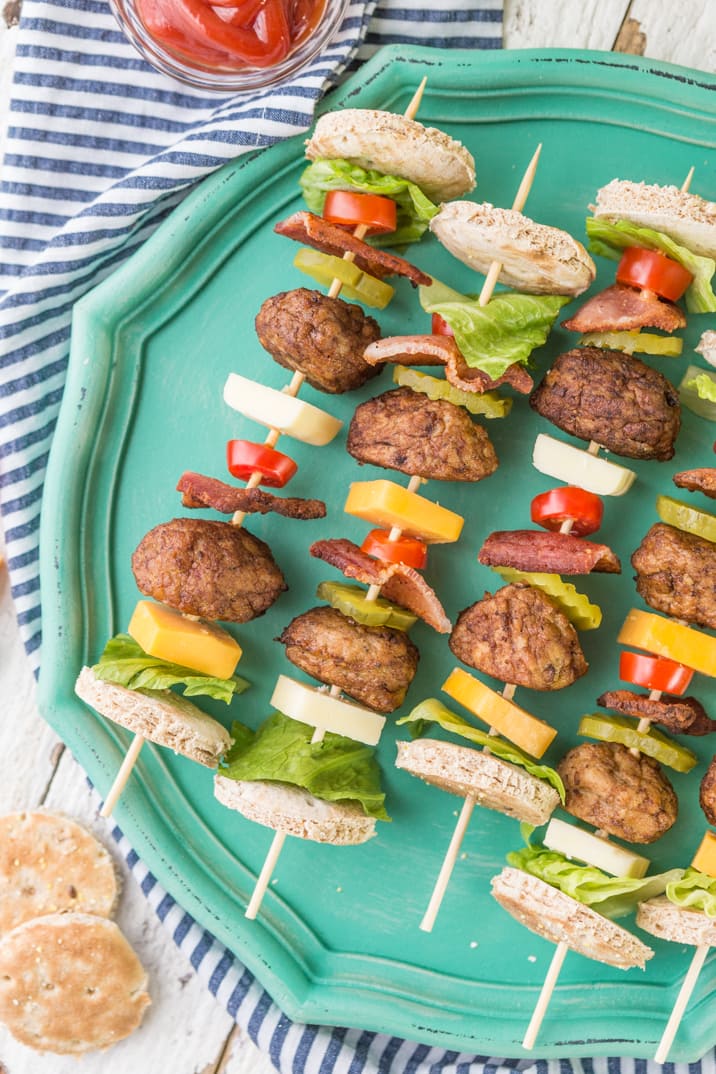 Mini Burgers on a Stick
What's on these deconstructed mini burgers, you ask? You get all the ingredients you'd expect from a bacon cheeseburger, they're just smaller, and on a stick!
Meatballs (instead of a burger patty)
Cheese
Lettuce
Tomatoes
Pickles
Bacon
Bread (for the buns)
You can switch up the ingredients a bit to make them just how you like. Skip the bacon, use a different kind of cheese, use turkey meatballs instead of beef, and add a side of mustard/ketchup/BBQ sauce/Burger Sauce for dipping. Have fun and go wild!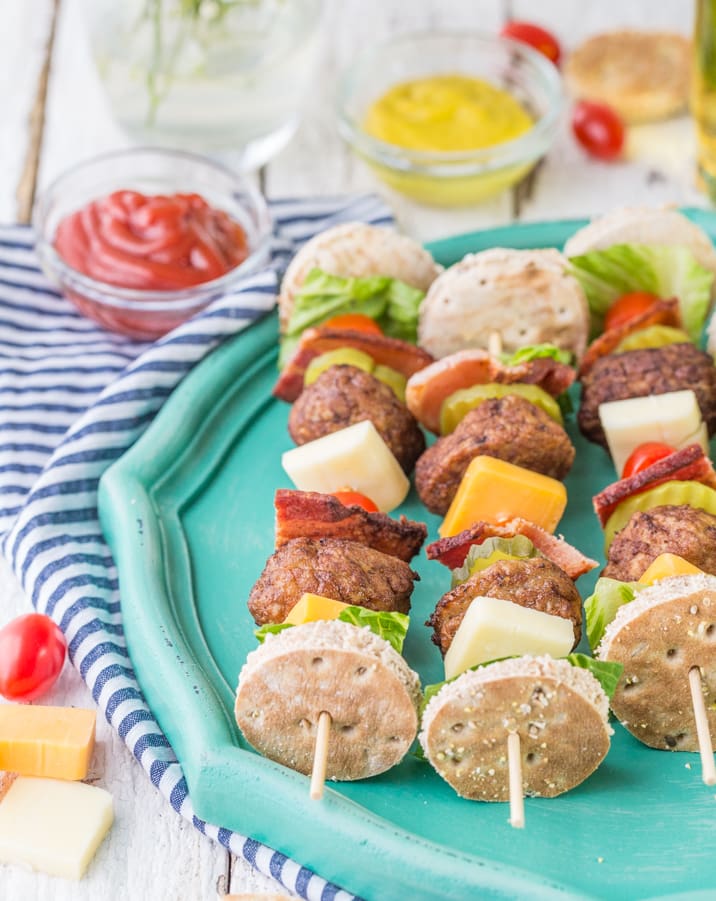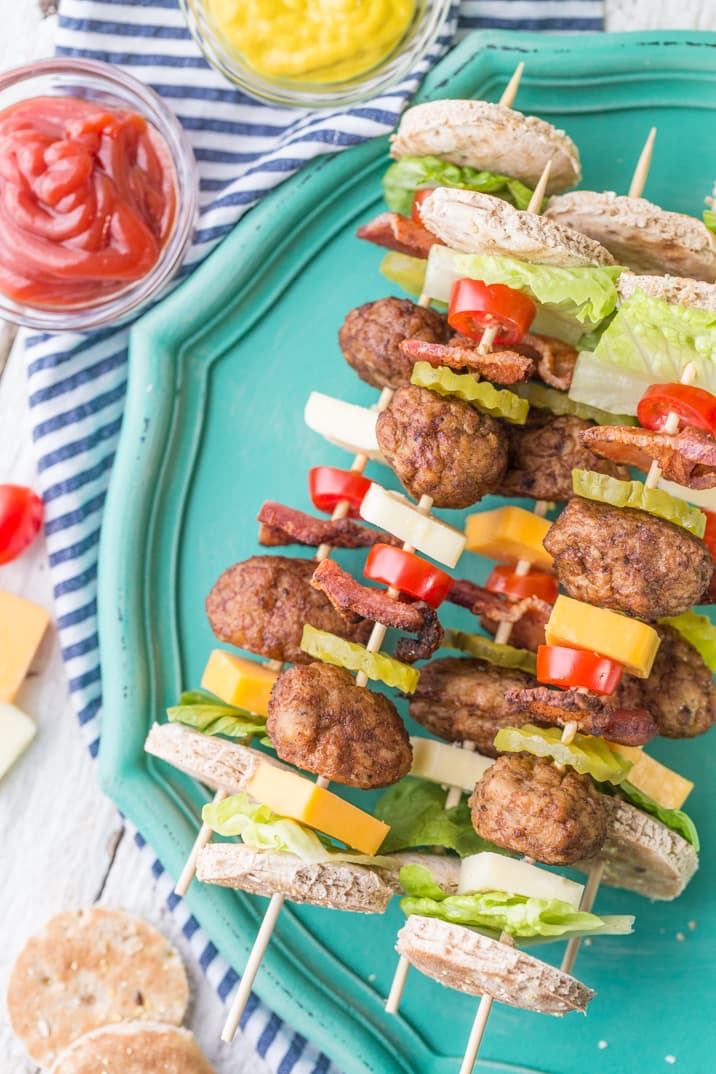 How to Make Cheeseburger Shish Kebabs
The only prep you need to do for this shish kebab recipe is warm up the pre-made meatballs (or you can make your own, here is a great recipe!), fry the bacon, and chop up the ingredients. The toughest part is being careful not to break the cheese when putting it on the skewer…so yeah, needless to say, these are super simple. My kind of recipe!
Once your ingredients are prepared, start assembling your mini cheeseburgers! You can put everything on in the order of a regular burger, or just forget the rules and make them how you want. The kids will have fun with that part!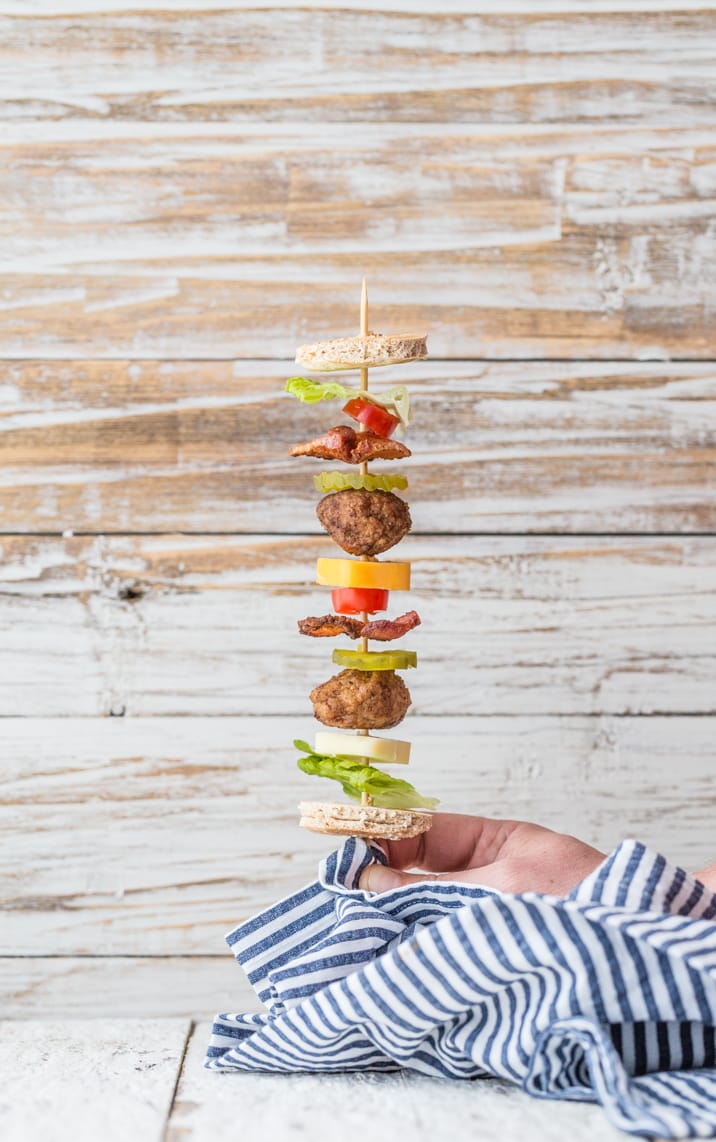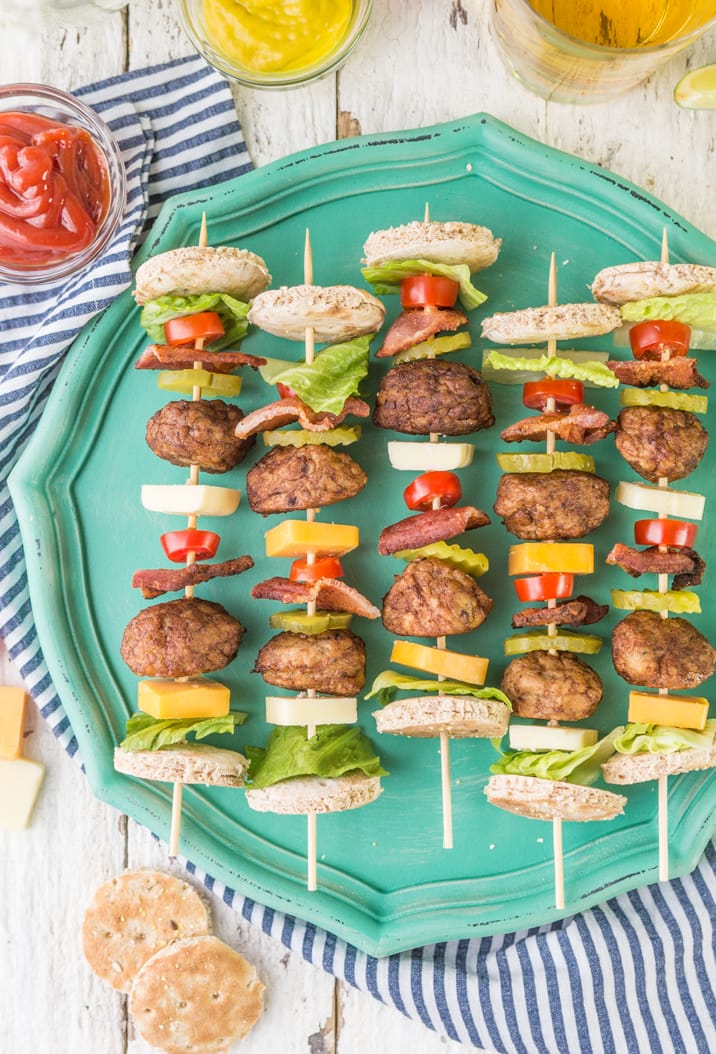 I can't wait to bring these mini burger kebabs to my next BBQ! They'll be a welcome treat, I'm sure. Bacon Cheeseburgers are good in any form!
See the recipe card for details on how to make Mini Burger Shish Kebabs. Enjoy!
Find all the Best Burger Recipes, Ideas, and Tips in our guide, and try these fun cheeseburger-inspired recipes: