Deconstructed Bacon Cheeseburger Kebabs!! Such a fun and cute appetizer on the grill for Summer. Loaded with meatballs, cheese, bacon, and all the fixings of a great burger! We love these cute treats for Summer get togethers and they're always a big hit.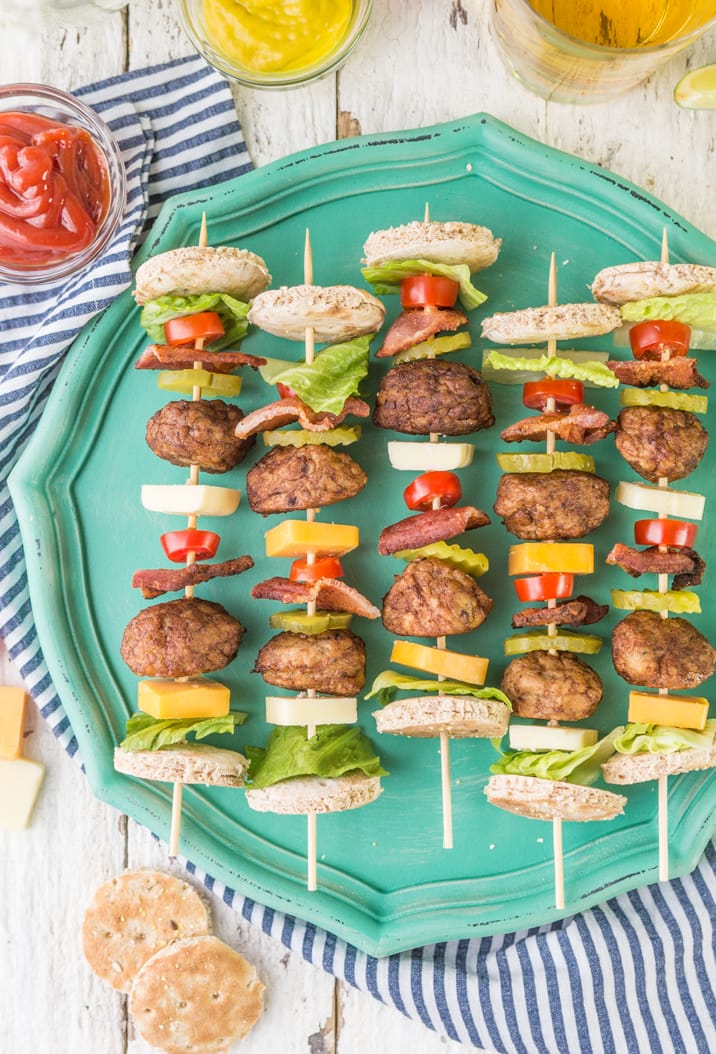 Summer is all about fun foods. No better time to break out the cute appetizers than with friends and family in the Summer! Ever get together needs killer appetizers, and no appetizer is cuter than these Deconstructed Bacon Cheeseburger Kebabs! Let the kids help you make these little treats that the entire family will love!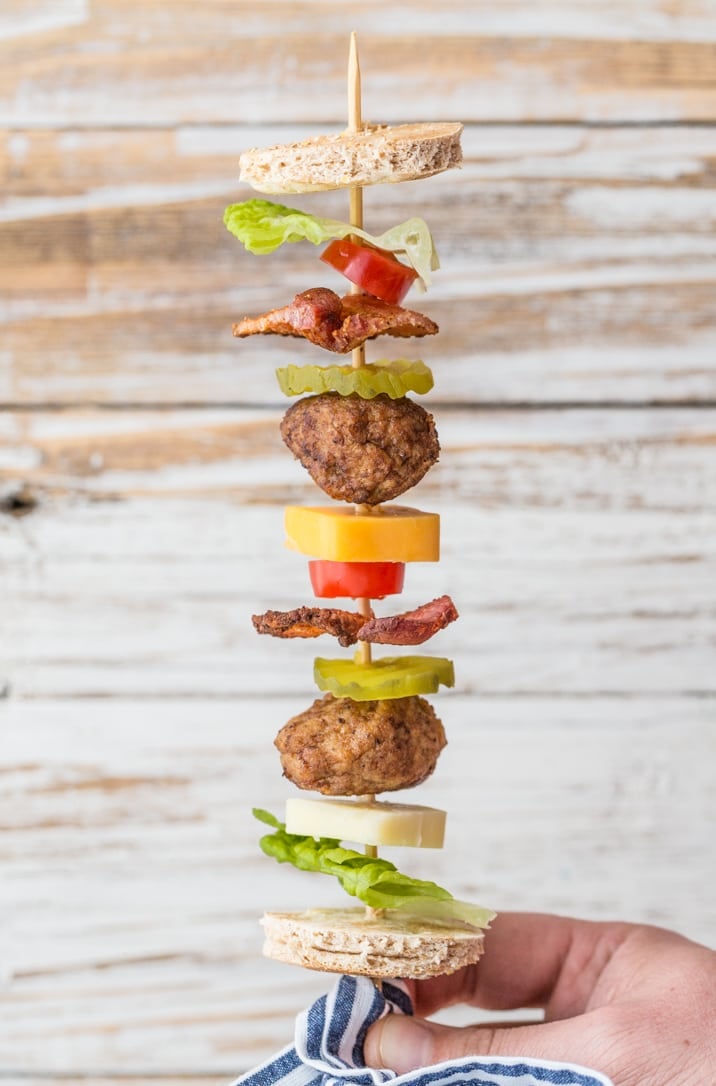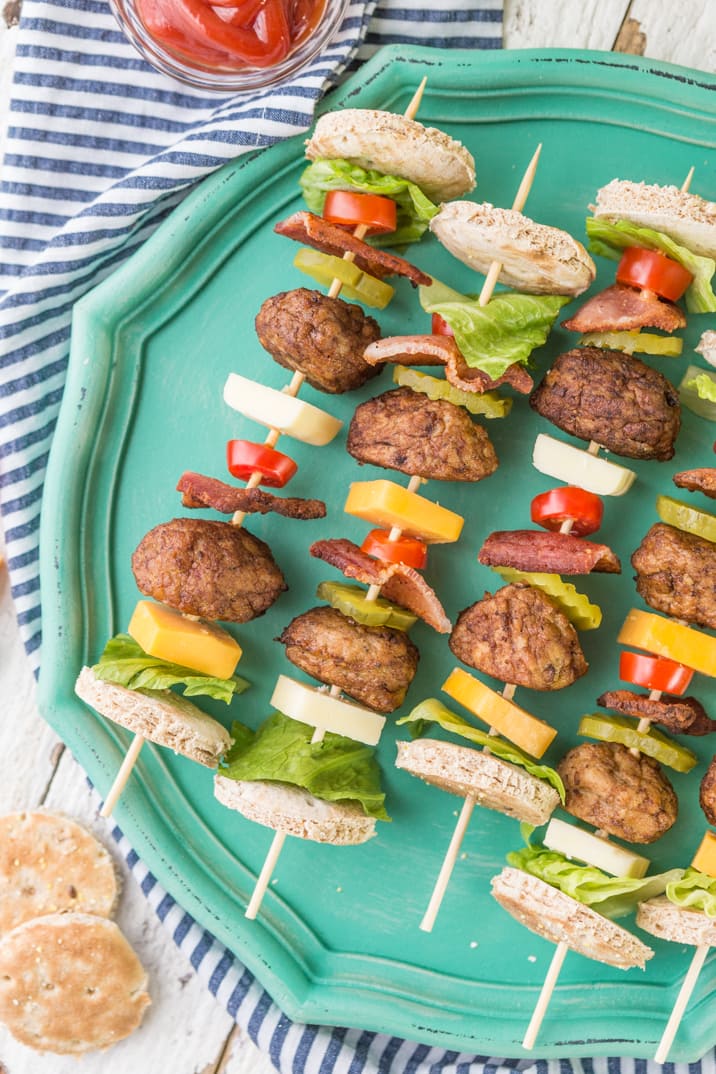 The only prep these babies need is warming up the premade meatballs (or you can make your own, here is a great recipe!), frying the bacon, and chopping up the ingredients. The only tough part is being careful not to break the cheese when putting it on the skewer. So yeah…these are super simple. My kind of recipe!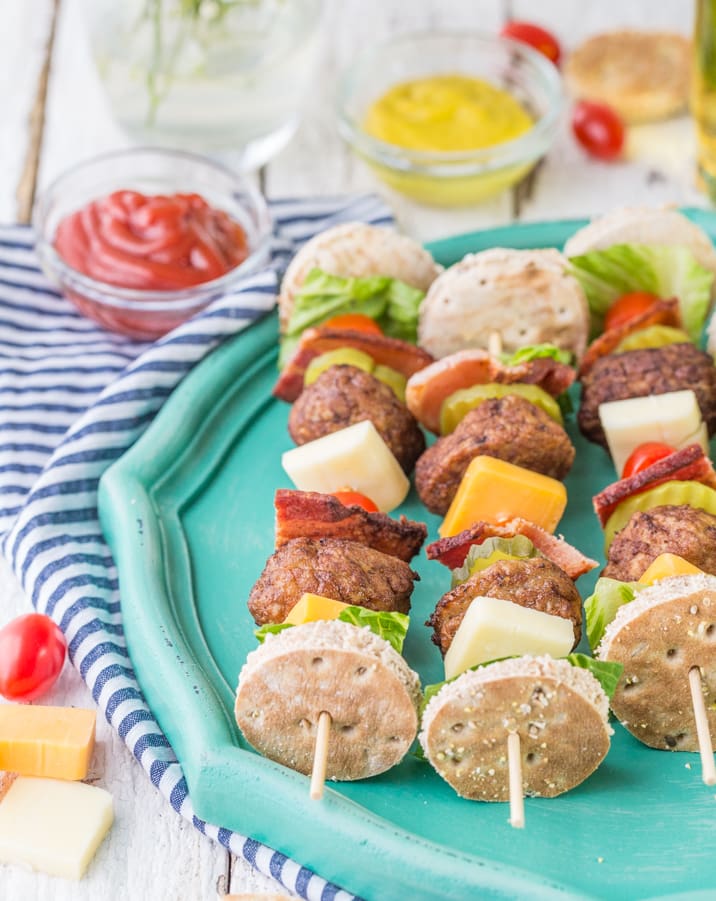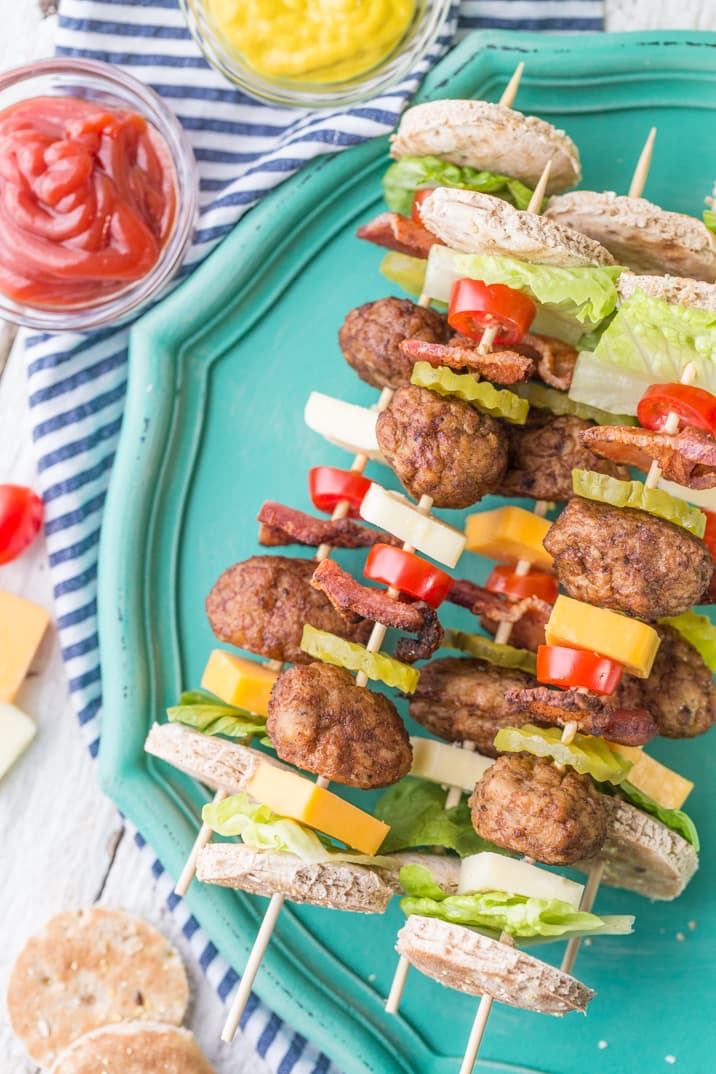 If your family loads your burgers up a different way, anything can go on these Deconstructed Bacon Cheeseburger Kebabs!
Have fun with the ingredients and enjoy! I can't wait to bring these cuties to our next BBQ.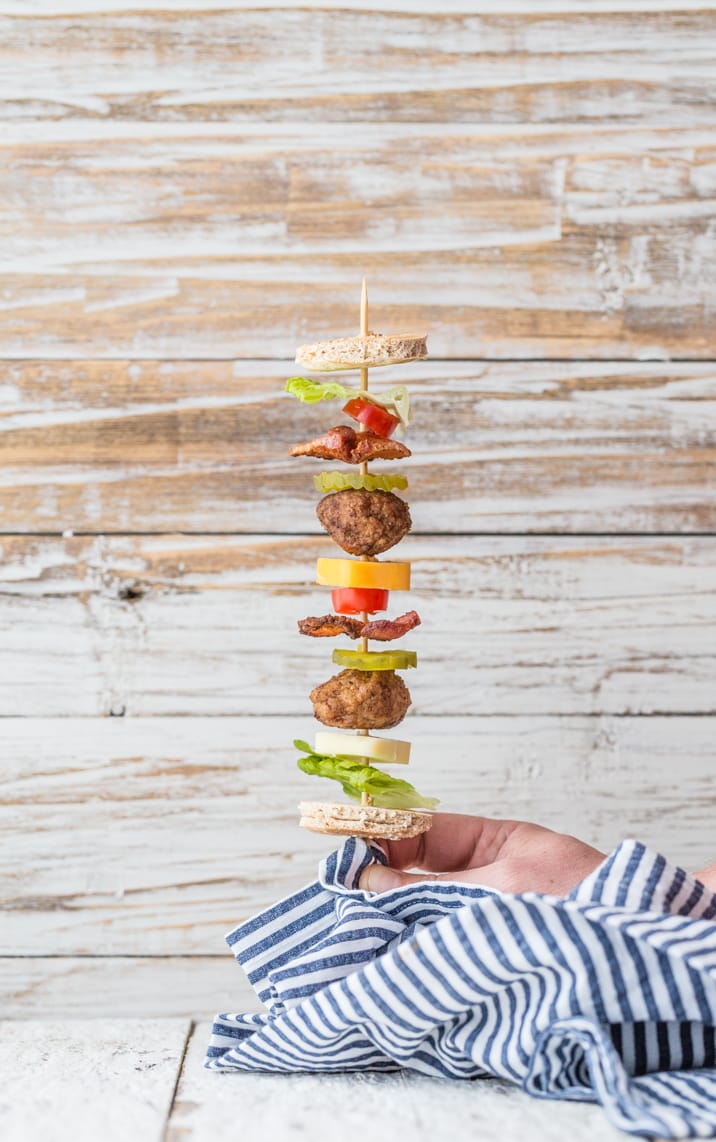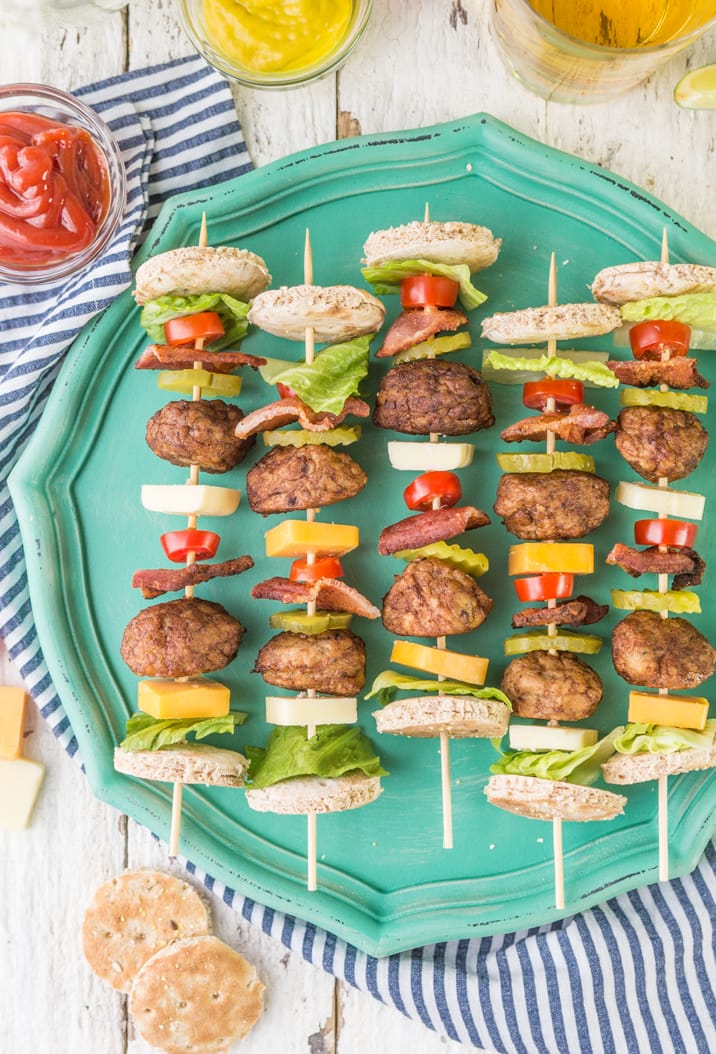 Special shout out to my hunky hand model Pat. Thanks!! Enjoy :)