Find out how to quickly and easily make the perfect bacon bits on the stovetop with these tips and tricks. Make these real bacon bits ahead of time to top your favorite salads, sandwiches and meals.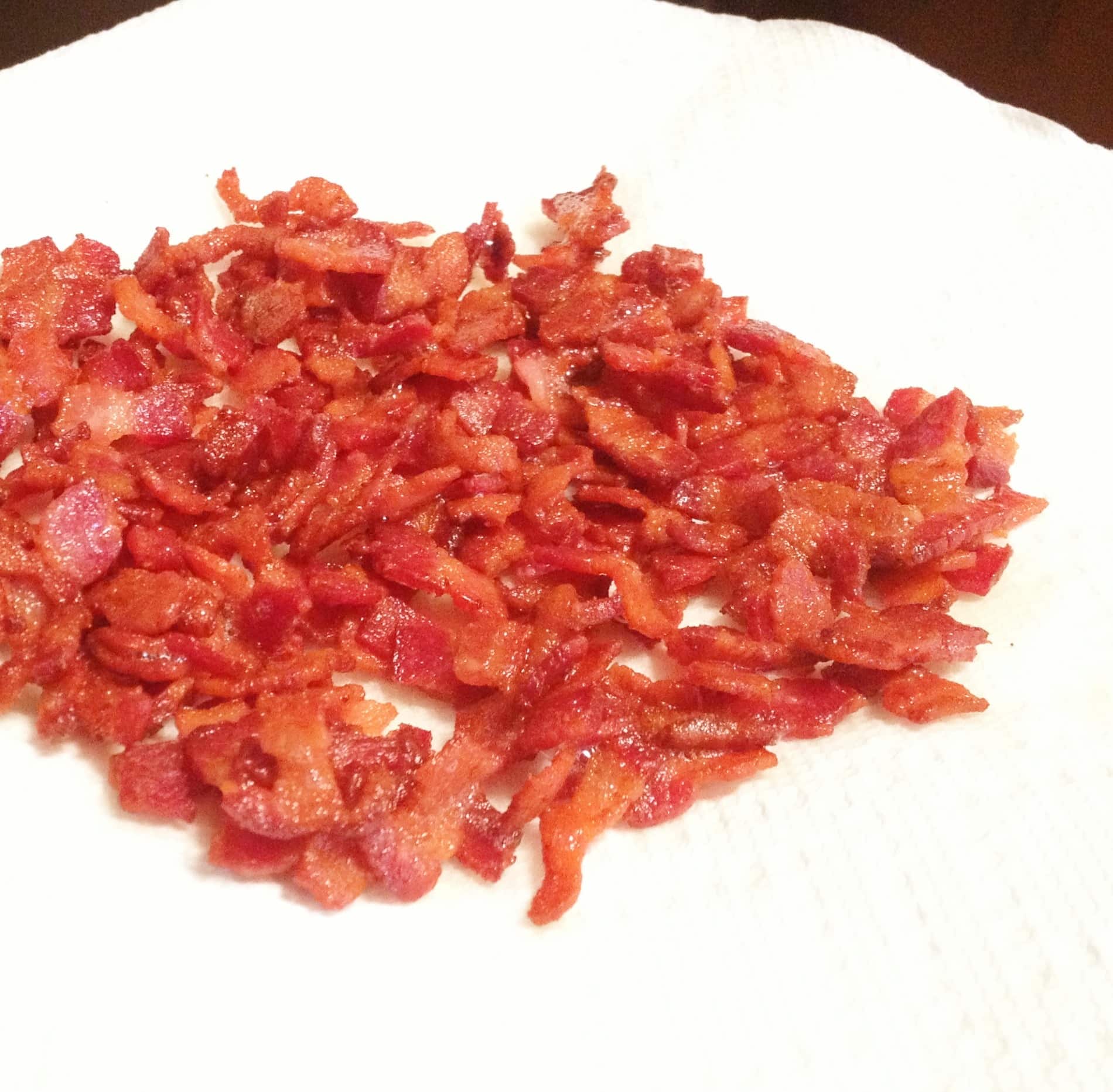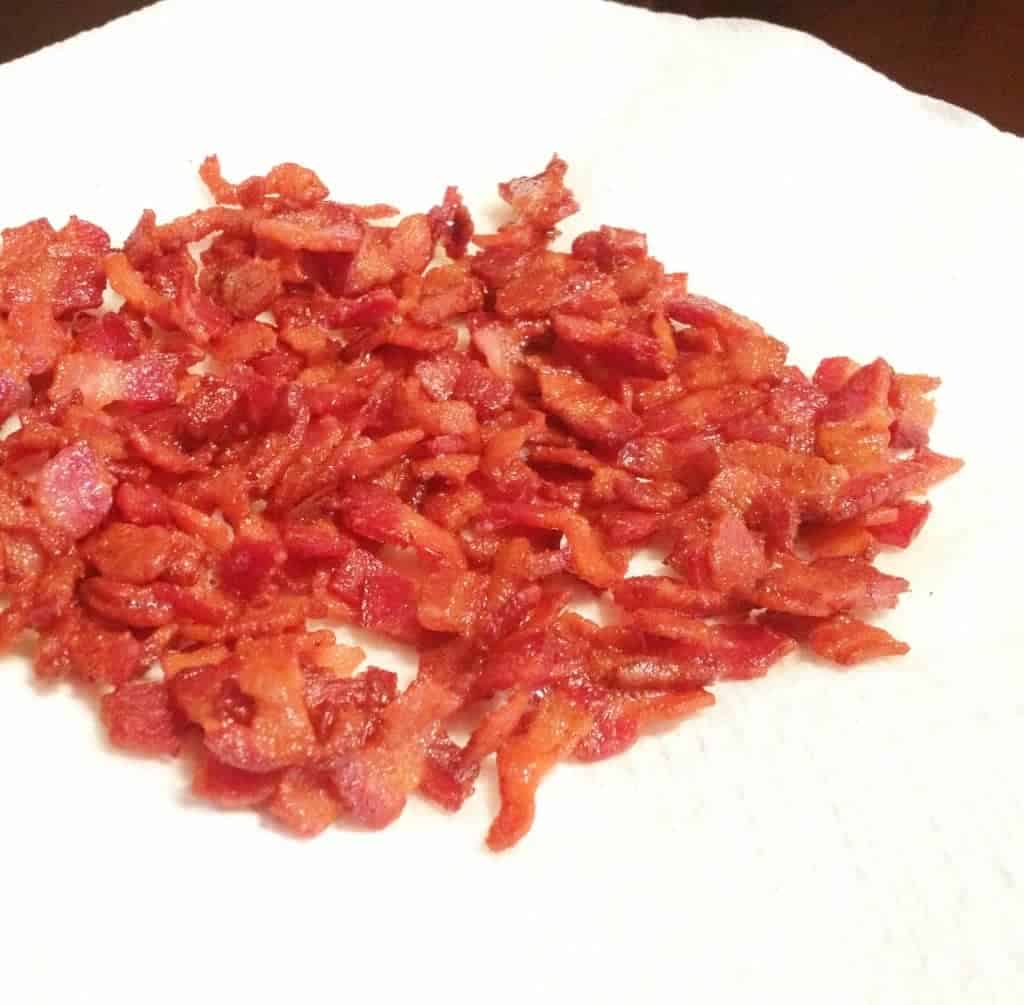 Stove-top crumbled bacon is one of the greatest things I have learned. This is genius and I'm disappointed in myself for not figuring it out sooner in life! For all the times a recipe calls for crumbled, crispy bacon, this is the go-to thing to do. This is one of those great little nuggets of info that saves a ton of time and the results are great.
These bacon bits are perfect additions to Cheesy Bacon Crusted Chicken, Loaded Deviled Eggs, Calgary Stampede Cakes and so many more recipes!
How To Make Bacon Bits
Be sure to scroll down for the full recipe!
Prep: Freeze the bacon
Cut: Use a sharp knife to cut the bacon into slices.
Cook: Place the bacon into a medium hot skillet and stir as it cooks to break the bacon apart.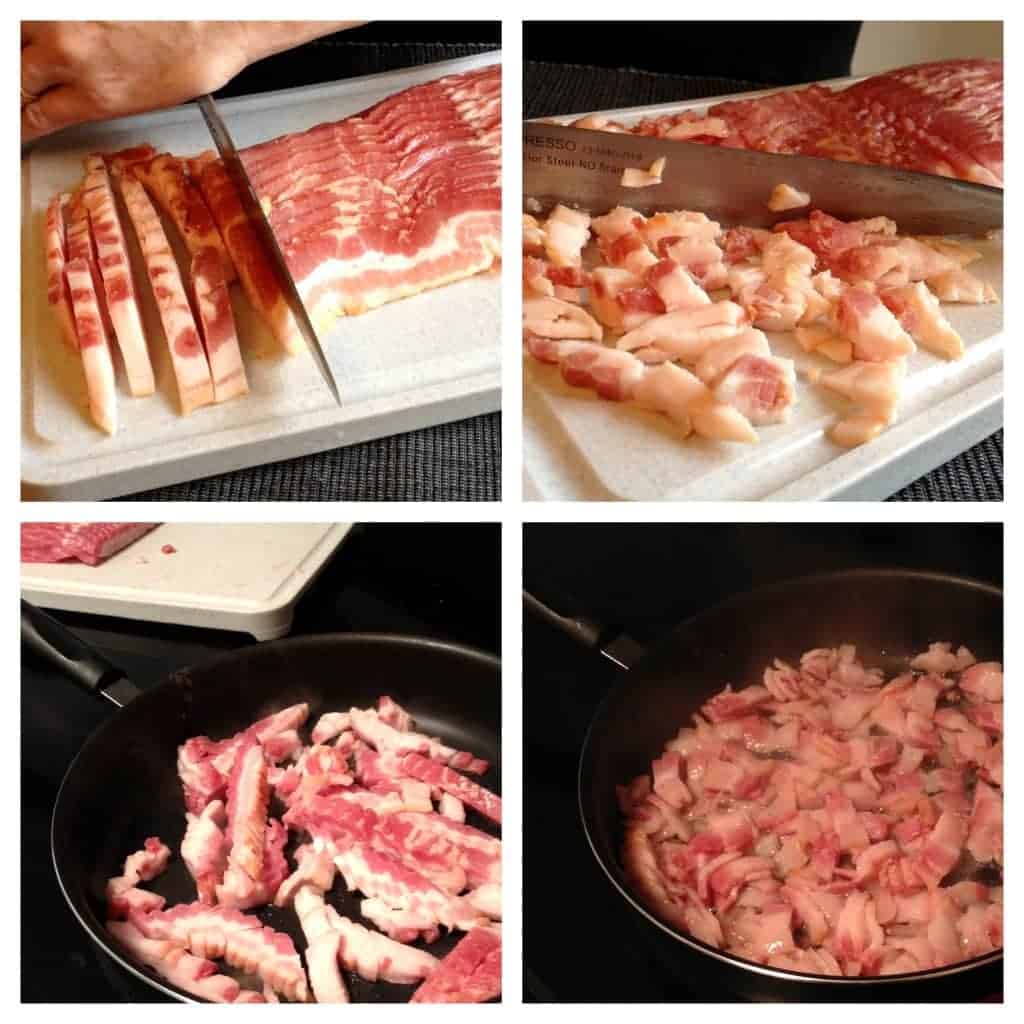 Do you need to use oil to cook the bacon?
You don't need any oil to make these bacon bits. The fat in the bacon will start to melt when it hits the hot pan so there's no need for additional added fat. Just stir the bacon as it cooks and nothing will stick.
How long do they keep?
Once the bacon bits have drained on paper towel and cooled to room temperature, transfer them to an airtight container. They will keep well in the fridge for up to a week and can be added straight to your favorite dishes.
Can you freeze them?
Now here's the real secret. Bacon bits can be frozen and there's no need to defrost them before use! Place them in a jar or an airtight container and they will keep well for up to 3 months. You can sprinkle them on salads straight from the freezer, or, if you prefer you can heat them through in the microwave or thaw them in the fridge.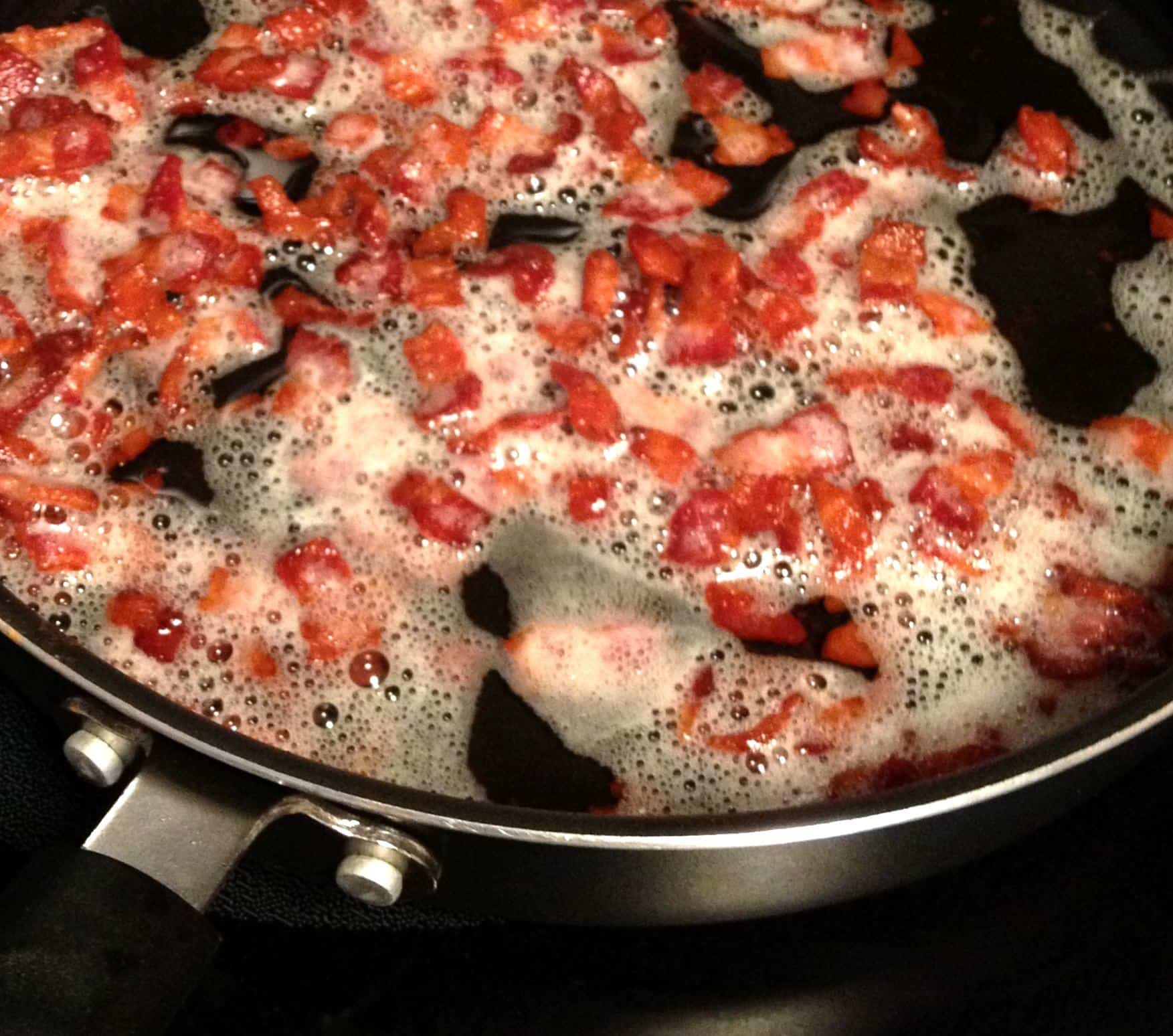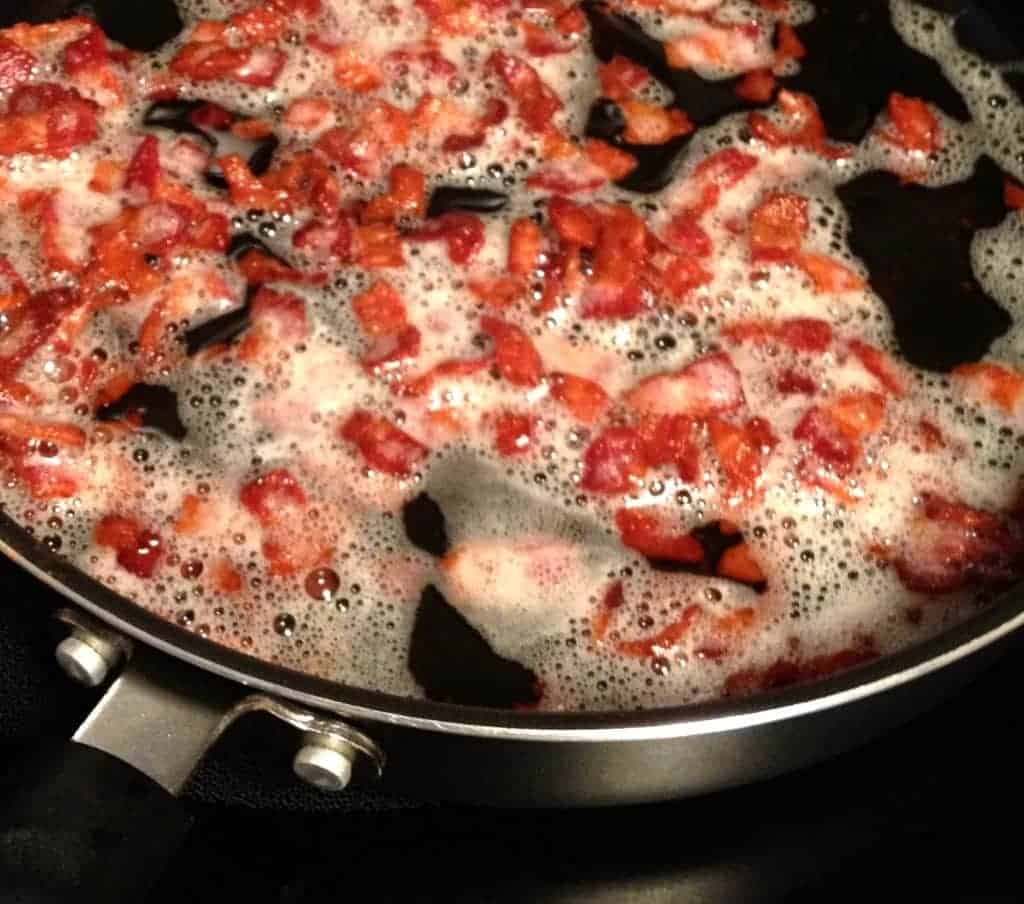 Recipe Tips and Notes
Use a good quality natural bacon.
Freeze the bacon! This makes it so much easier to cut into strips.
Don't overcrowd the pan. If you are making a large amount of bacon bits cook it in batches.
Cook the bacon on a medium high heat. If it's too hot the bacon can burn and it won't cook evenly.
Let the bacon cool to room temperature before storing it.
I keep the bacon grease (refrigerated) to use as needed in other recipes.
I'm telling you – this works out beautifully and you will be so pleased with yourself. It is great for salads, potato toppings, scrambled eggs – any recipe to which you love adding crumbled bacon.
For More Bacon Recipes