Peach Lemonade is our go-to summer drink! This easy peach drink is made with only 2 ingredients, both frozen so you can make this icy cold drink in minutes. This recipe can be served non-alcoholic to share with everyone, or you can turn it into a delicious peach cocktail with just a bit of vodka. This refreshing drink was just made for Summer. I'm in love!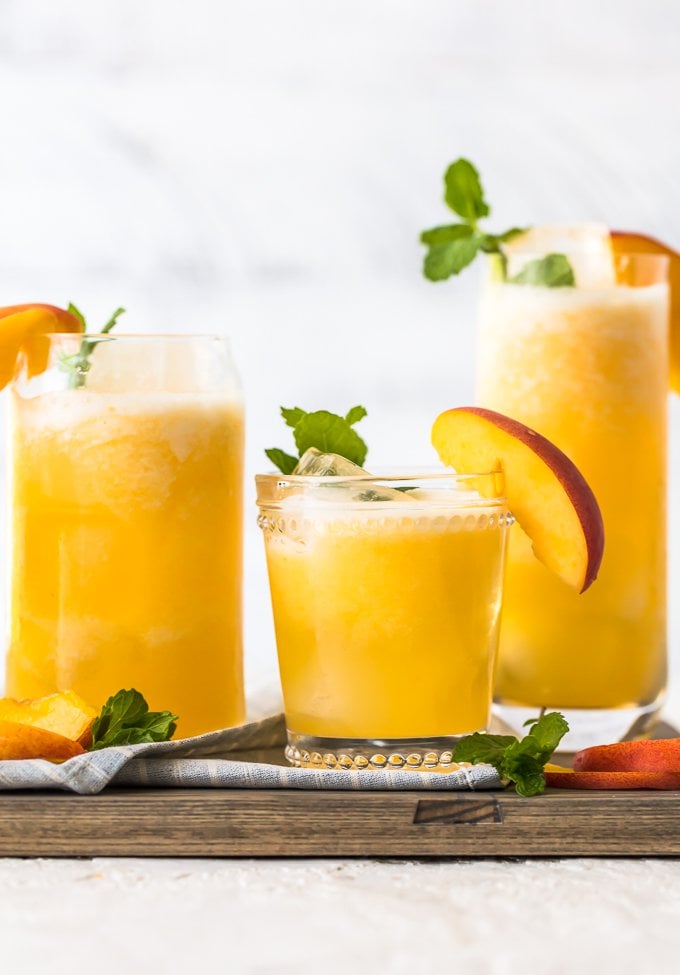 Peach Lemonade
This easy peach lemonade recipe can be made as an alcoholic lemonade drink OR as a non-alcoholic lemonade. Both versions of this peach drink are simply refreshing for summer!
Peach Lemonade is so sweet and simple. Any kind of lemonade is a good idea for summer, and adding peach to this drink just makes it all the more refreshing!
This easy peach lemonade recipe is a quick one. It only contains 2 ingredients, so you can make this in no time at all. Perfect for when you need a drink ASAP. This lemonade is a great non-alcoholic drink for summertime, but it can easily be turned into a peach lemonade cocktail. Just add a bit of vodka (or your preferred alcohol) into the mix and voila!
I'm always looking for EASY Summer drink recipes. The quicker the prep and the smaller the ingredient list, the better! That's why this refreshing Peach Lemonade is my new favorite.
Make this easy Peach Lemonade with or without alcohol for a refreshing summer drink!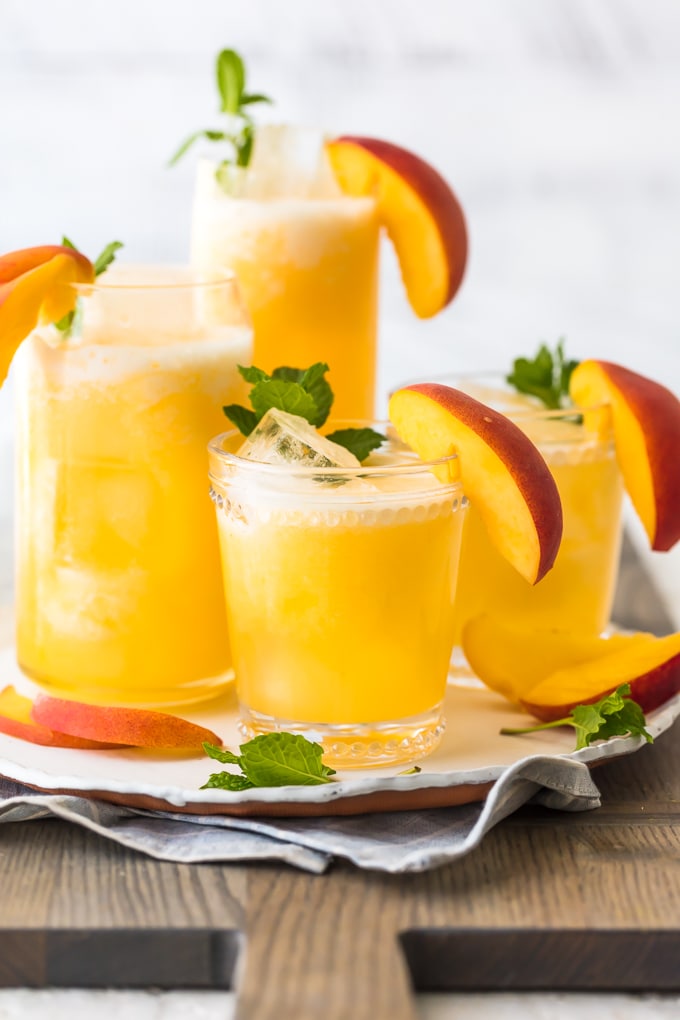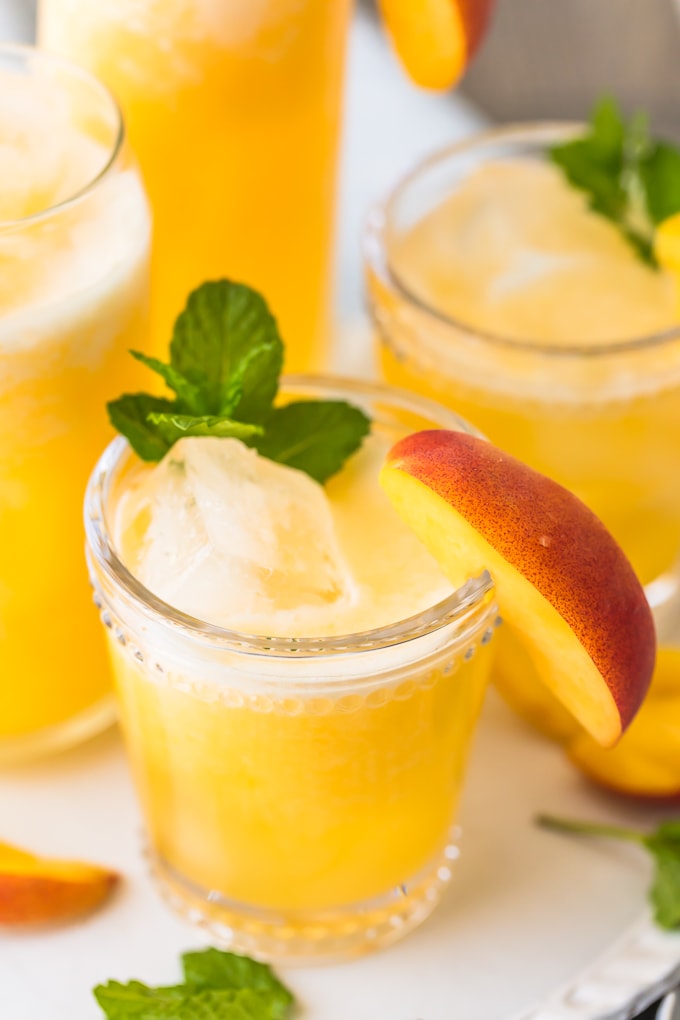 How to Make Peach Lemonade
This peach lemonade is so easy to make. I love easy summer drink recipes that I can make in a pinch.
The secret to this delicious peach drink is FROZEN PEACHES. They make the lemonade instantly cold and you don't even have to slice or prepare the fruit! Bonus! Just combine the frozen peaches and lemonade concentrate in a blender, add some water, and enjoy. Absolutely amazing. Summer is served!
If you want to turn this into an alcoholic lemonade, just add vodka and BAM. You've got a delicious Peach Cocktail ready in no time.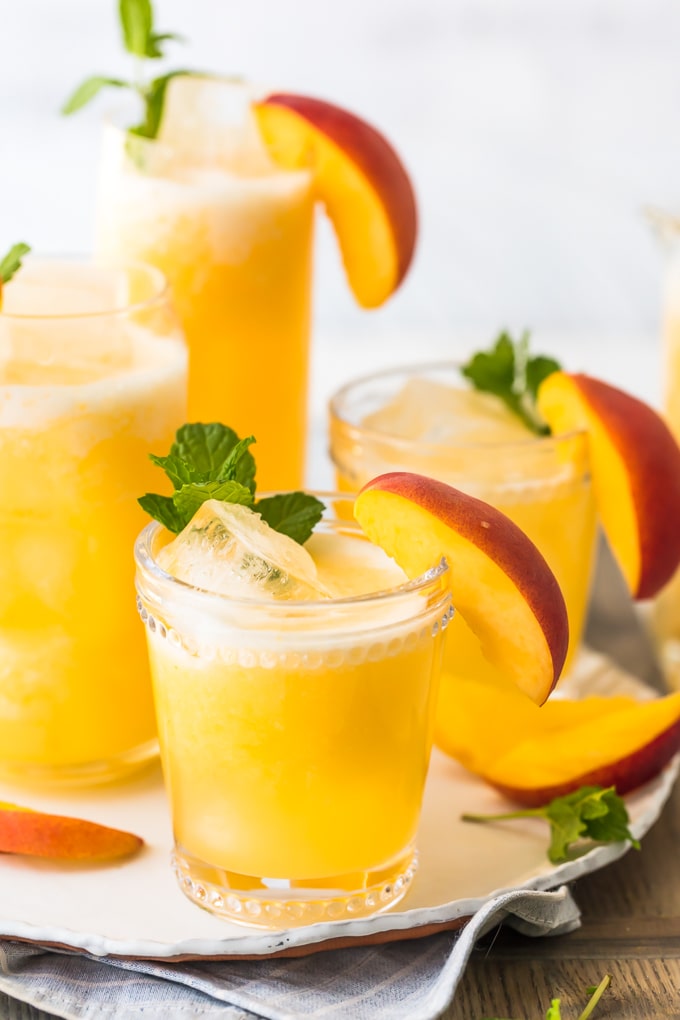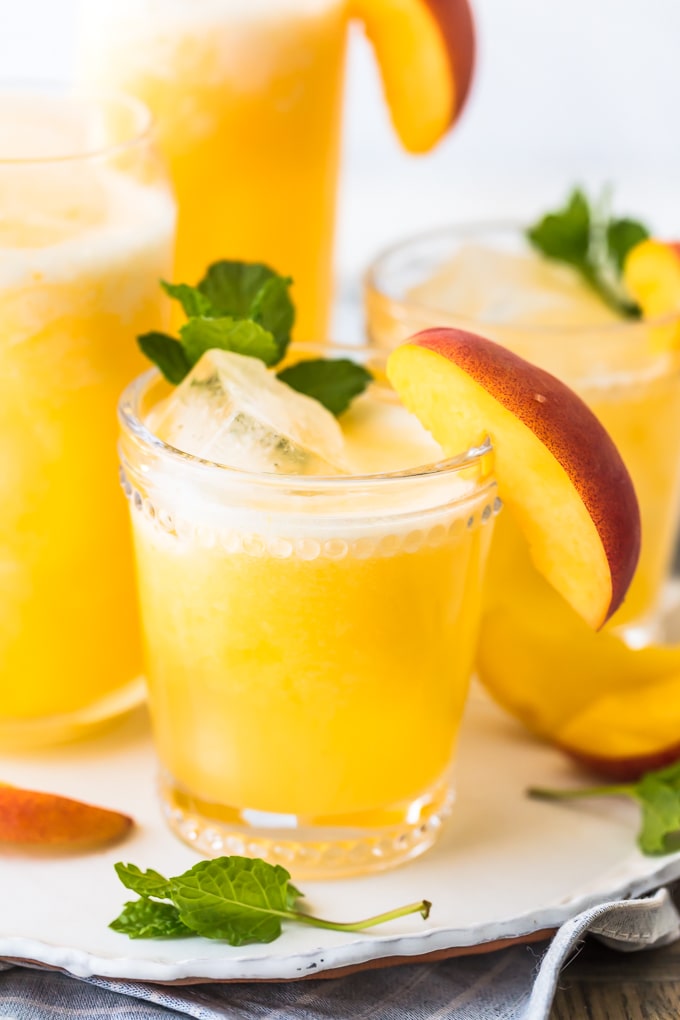 Easy Alcoholic Drinks
Summer get-togethers are meant for enjoying time with family and friends, not meant for slaving away with intricate recipes and drinks. You can whip this peach drink up in seconds and be the hit of any party. Ice cold, fruity, and super refreshing. Nothing is easier than mixing 3 ingredients together for an ice-cold peach lemonade cocktail.
Try some of my other favorite easy alcoholic drink recipes:
Peach Drinks & Recipes
It's been a peach filled summer. I LOOVVE peaches so I love coming up with fun peach recipes. This peach lemonade is one of the quickest and easiest peach drinks recipes, and you can drink it year round. Yay for frozen peaches!
If you're a fan of peaches too, try some of these recipes: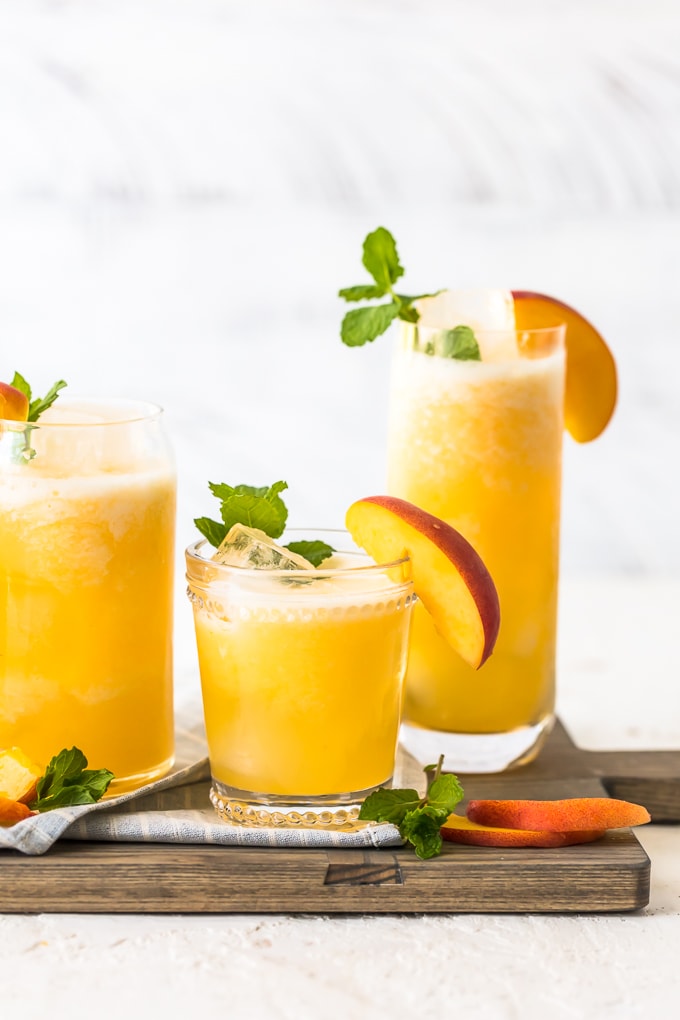 Non-Alcoholic Summer Drinks
I might prefer the alcoholic version of this drink (let's be honest), but the peach lemonade is so tasty without the alcohol too! You can never have too many non-alcoholic summer drinks to share with friends and family. This easy peach lemonade is the perfect refreshing summer drink to serve for kids and adults alike.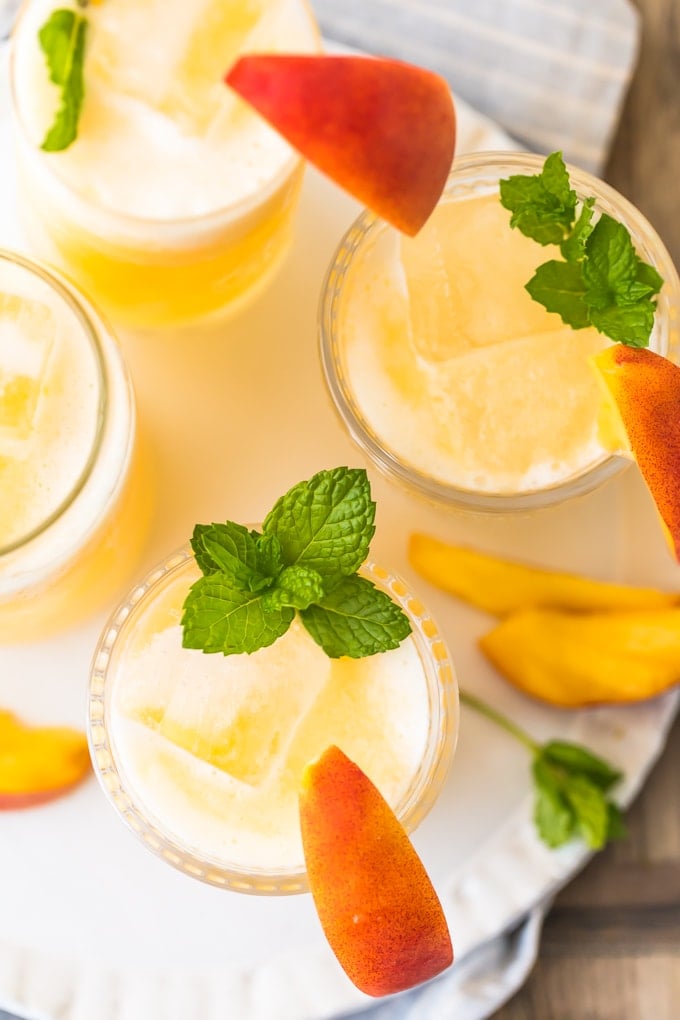 This Peach Lemonade recipe is just so perfectly refreshing. Make a batch without alcohol for the kids and then make a peach cocktail version for yourself! Either way, it's super sweet, tasty, and easy to make. You'll be serving it all summer long.
See the recipe card below for details on how to make Peach Lemonade (with or without alcohol). Enjoy!
More Lemonade Recipes