Limeade is the perfect summer drink. On a hot day, there's nothing quite as refreshing as this homemade limeade recipe! It's easy to make and so delicious. Sip on it in the backyard or bring it to all those summer BBQs.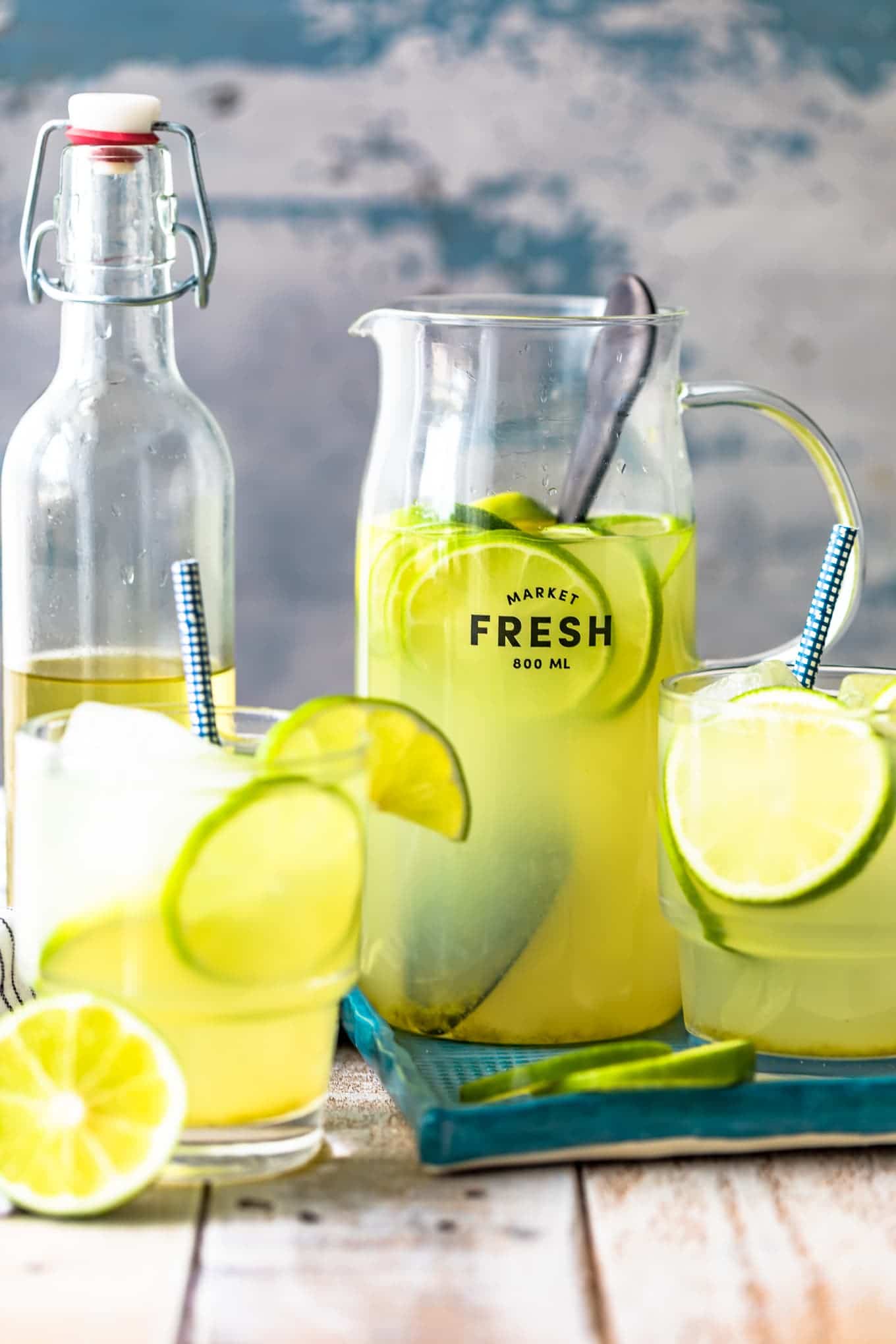 Limeade Recipe
When summer rolls around, I think of backyard BBQS, grilling, great cocktails, and the most refreshing, ice cold, summertime drinks.
I LOVE summer, but it just gets so hot. I won't complain about warm weather, but it definitely makes you extra thirsty. Drinking a nice cold beverage after being outside in the hot sun is one of the best feelings, so it's important to have some easy summer drinks around to quench that thirst.
That's where this homemade limeade recipe comes in. I love stirring up all kinds of sweet drinks to sip on outside with my family. I typically make things like fresh lemonade, sweet tea, and of course this delicious limeade!
Make up a pitcher of this stuff, serve over ice, and everyone will be SO grateful for the refreshing treat.
Learn how to make limeade for the most refreshing summer drink!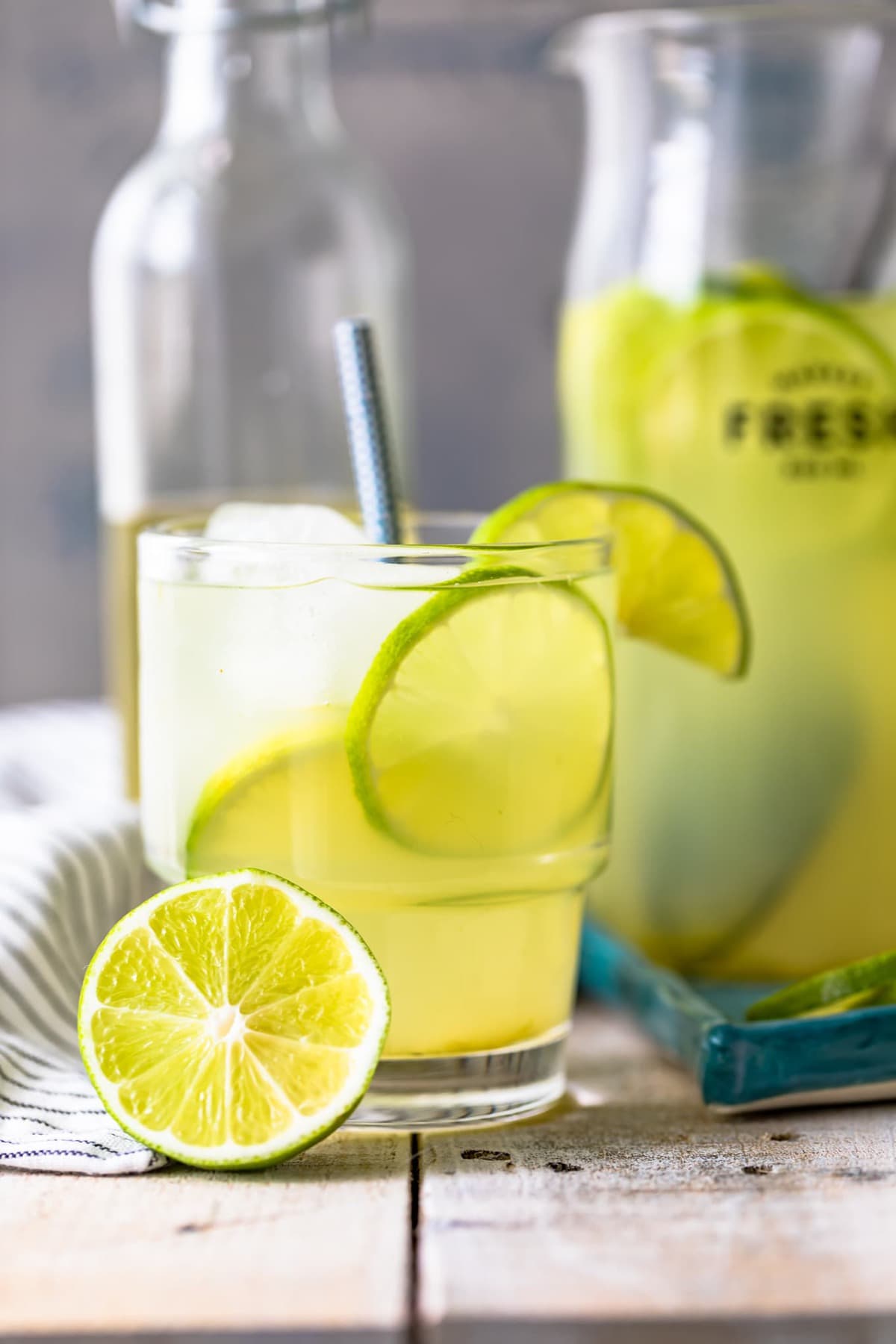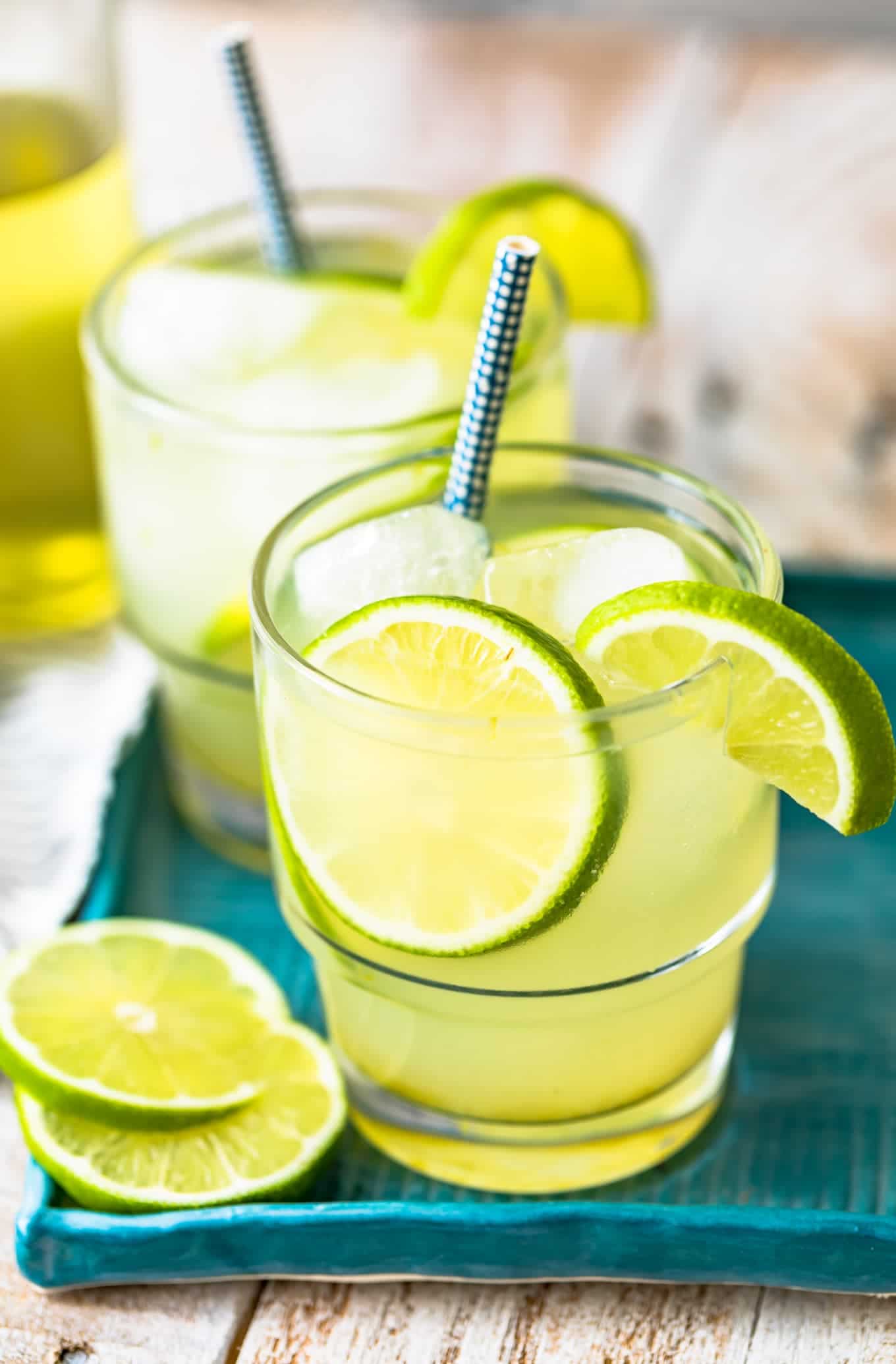 Homemade Limeade
There's nothing quite like fresh, homemade limeade on a hot summer day. Something about that fresh citrus juice, sweetened and poured over ice, creates the most refreshing drink! As much as I love lemonade, sometimes it's nice to switch things up and get that amazing lime flavor instead.
What is limeade made of?
Similar to lemonade, limeade is just a mixture of lime juice (instead of lemon), water, and sugar.
For this homemade limeade recipe, we're actually creating a lime simple syrup to start with, but that is just a mixture of water, sugar, and lime juice that's heated to help the sugar dissolve.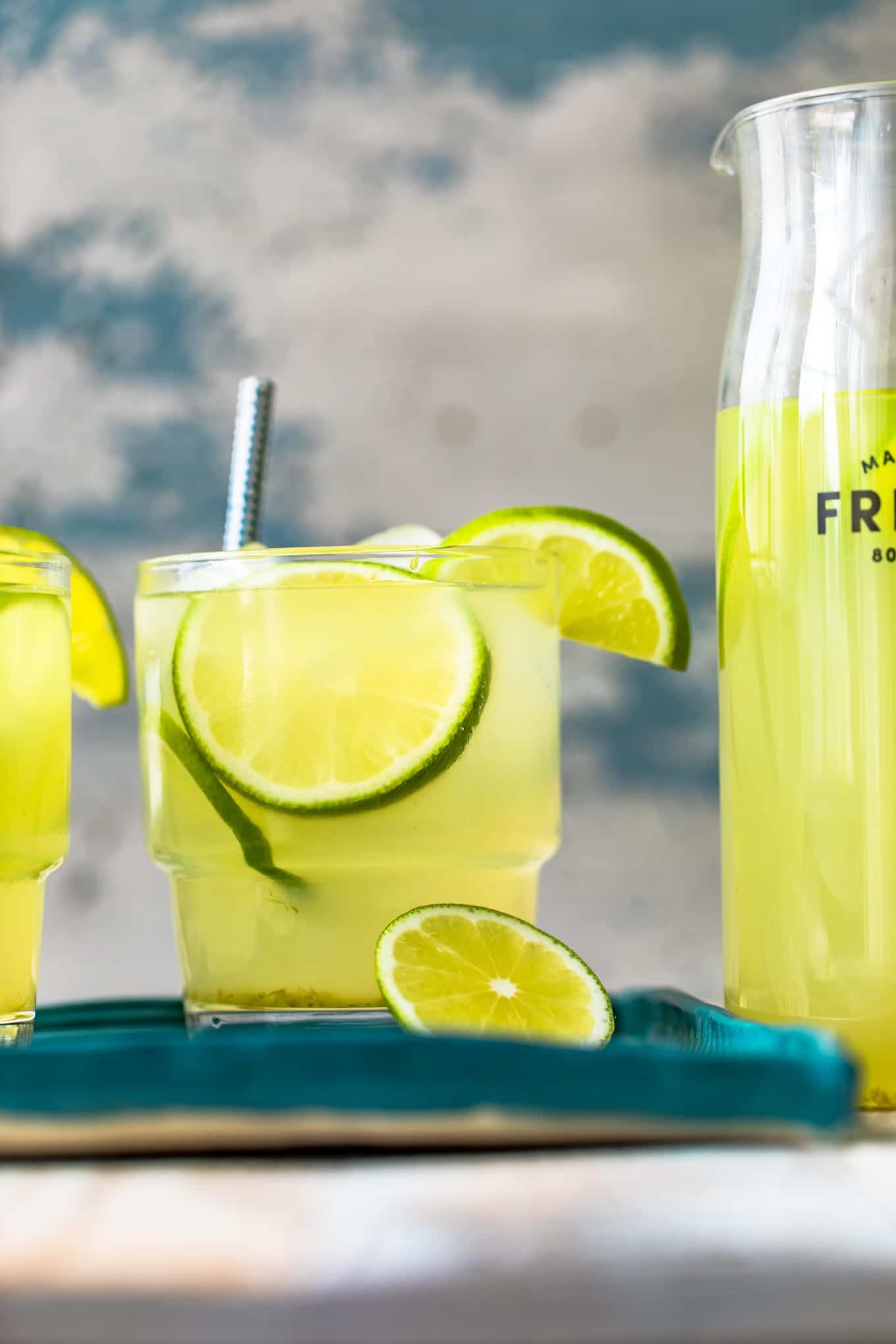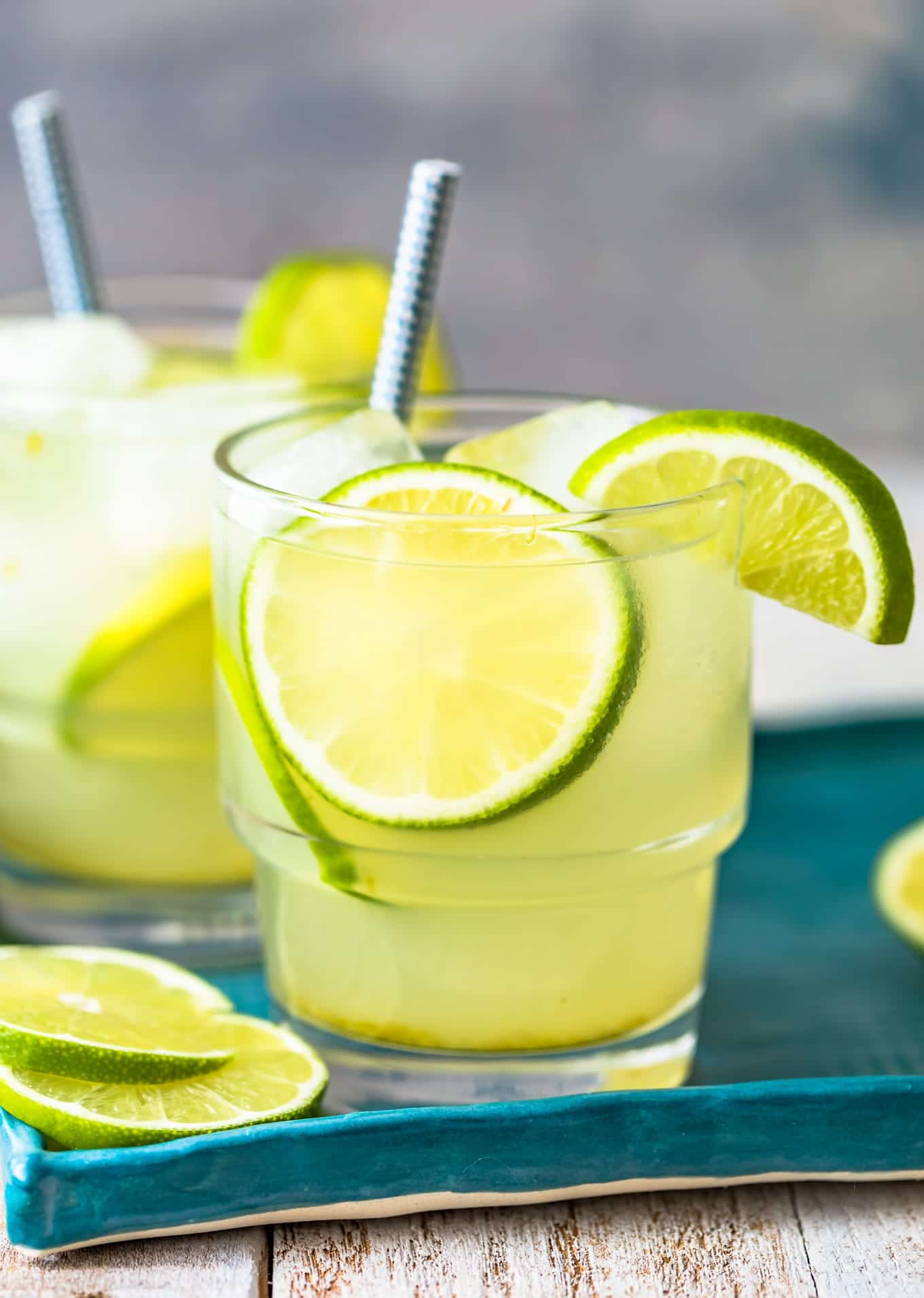 How to Make Limeade
This limeade recipe is SO easy to make. We start with a lime simple syrup, and then place everything into a pitcher to make the full amount.
The reason we start with a simple syrup is because it's the best way to fully dissolve the sugar. It can be difficult to mix sugar into cold liquids, so we heat the sugar with water and lime juice, and then mix that in with more water and lime juice to fill the pitcher. You can use this same trick for lemonade, iced tea, and other cold drinks that you need to sweeten!
How to Make Homemade Limeade:
Add sugar, lime juice, water, and lime zest into a saucepan, and bring mixture to a boil.
Once it boils, remove from heat and stir until the sugar fully dissolves.
Let the lime simple syrup cool completely before making the limeade.
In a 1/2 gallon pitcher, combine fresh lime juice, water, and the simple syrup.
Store it in the refrigerator until you're ready to serve, then pour over ice and garnish with mint or lime slices for an extra kick.
Quick tip: Before juicing your limes, microwave them for about 30-60 seconds. This softens them, making it easier to squeeze them. Ultimately, this will help you to get as much juice as possible out of them. Here are a few more tips to try.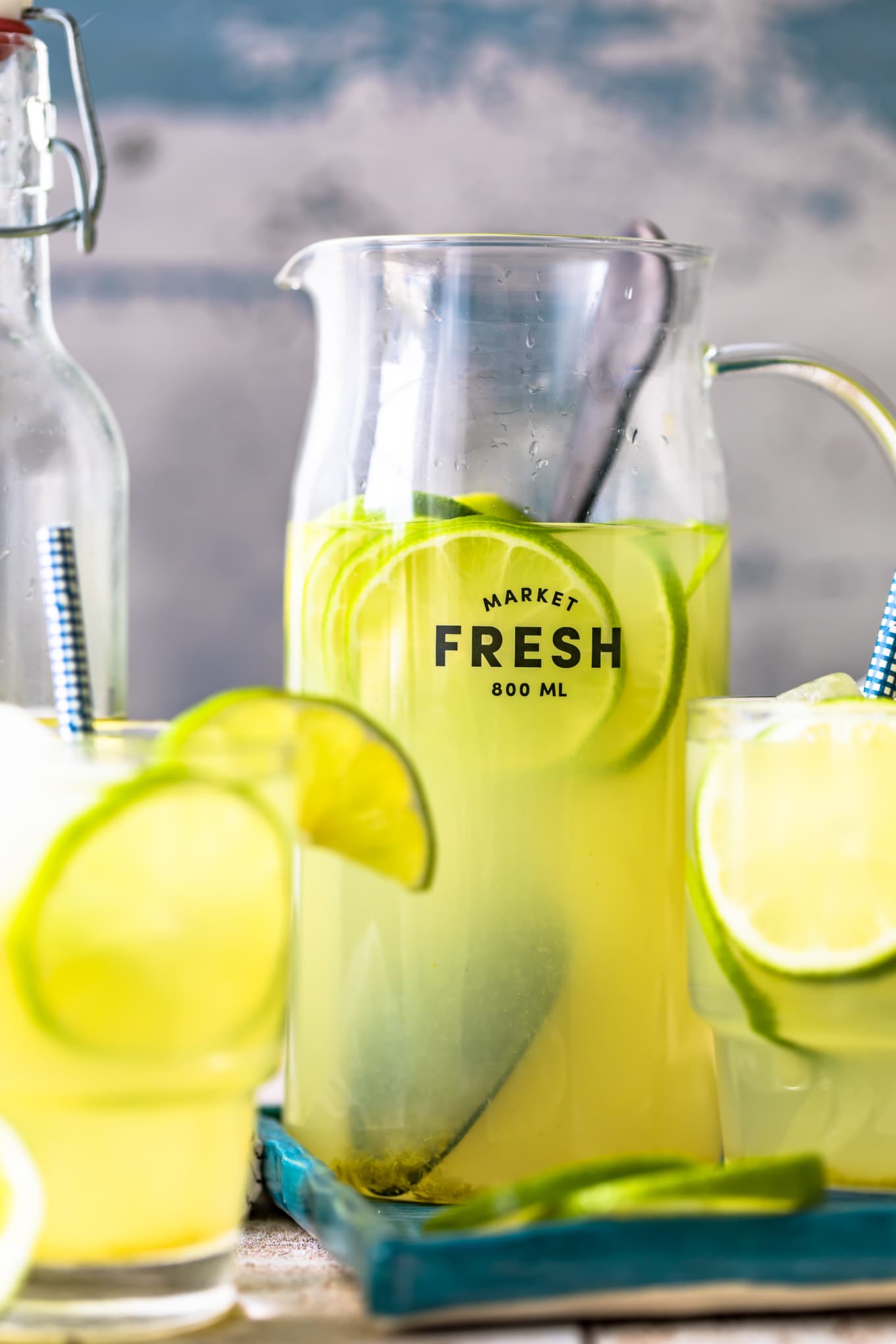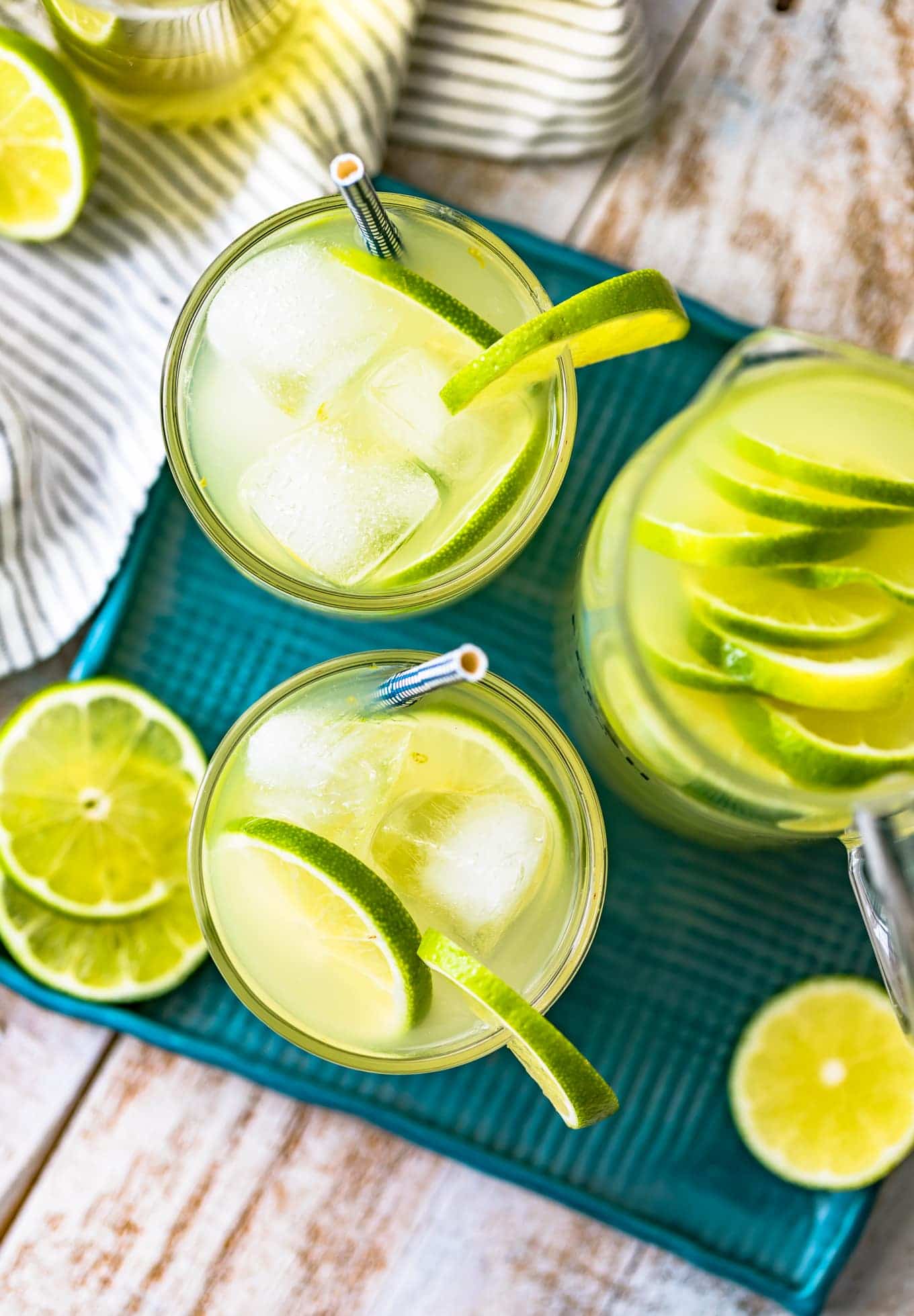 Easy Summer Drink Recipes
HOT summer days call for refreshingly COLD drinks. Water is great and all, but it just doesn't quite hit the spot when the days get really warm. Whether you're sitting out on the patio on a relaxing summer afternoon, or throwing a backyard BBQ, refreshing and easy summer drink recipes are a MUST. Make this limeade recipe and then try some of our other favorites.
Easy Summer Drink Recipes
The best and most refreshing drinks for summer!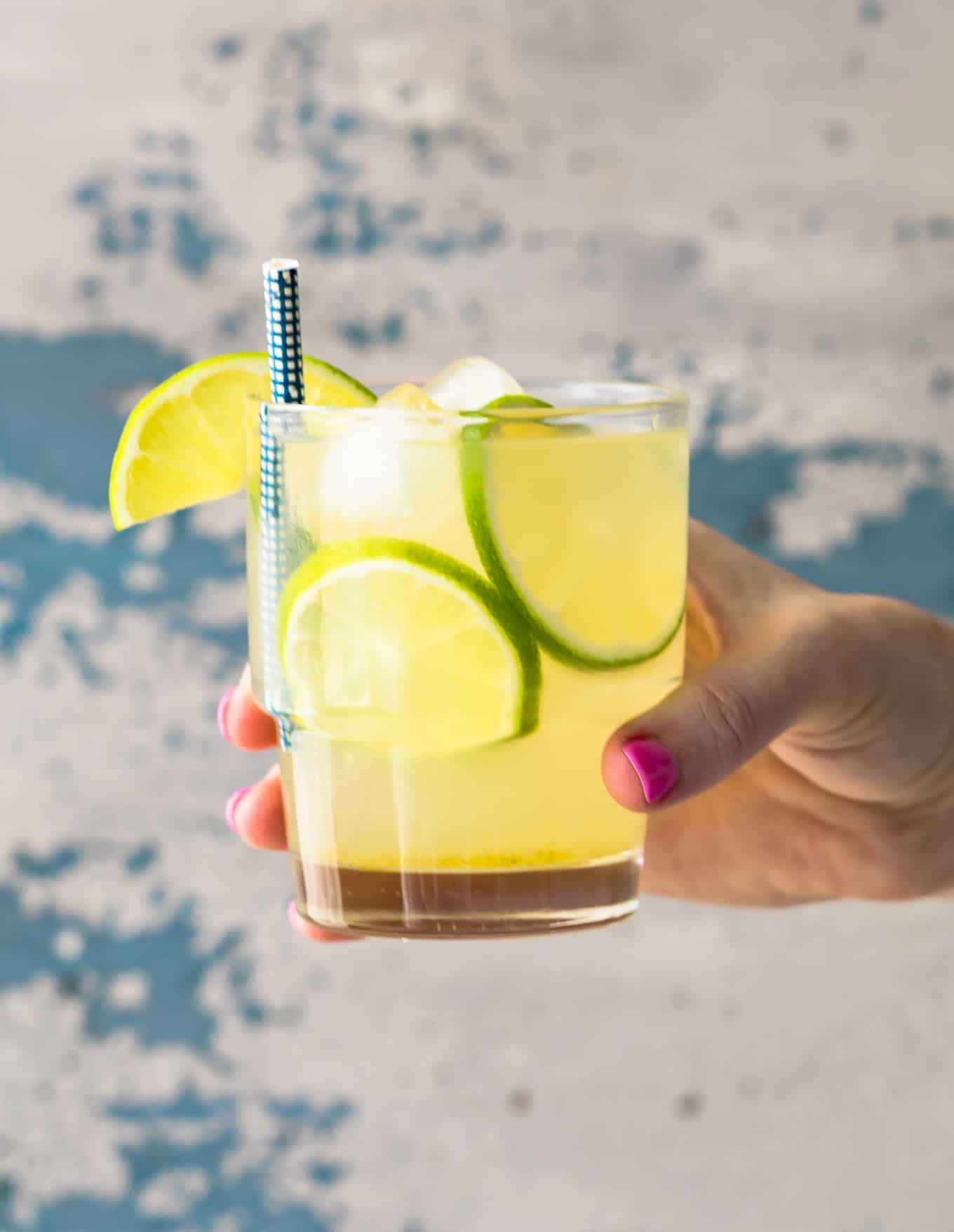 Make the summer heat a little better with this refreshing homemade limeade recipe. So delicious and it just really hits the spot on a hot day!
See the recipe card for details on how to make Limeade. Enjoy!
If you're looking for summer cocktails, try these easy drink recipes: