Lavender Lemonade is cool, refreshing, and delightfully floral! Real lavender is made delicious with freshly squeezed lemon juice, honey, and just enough sugar to sweeten things perfectly. It's a lovely drink with a stunning purple hue that's great for sipping on all summer long!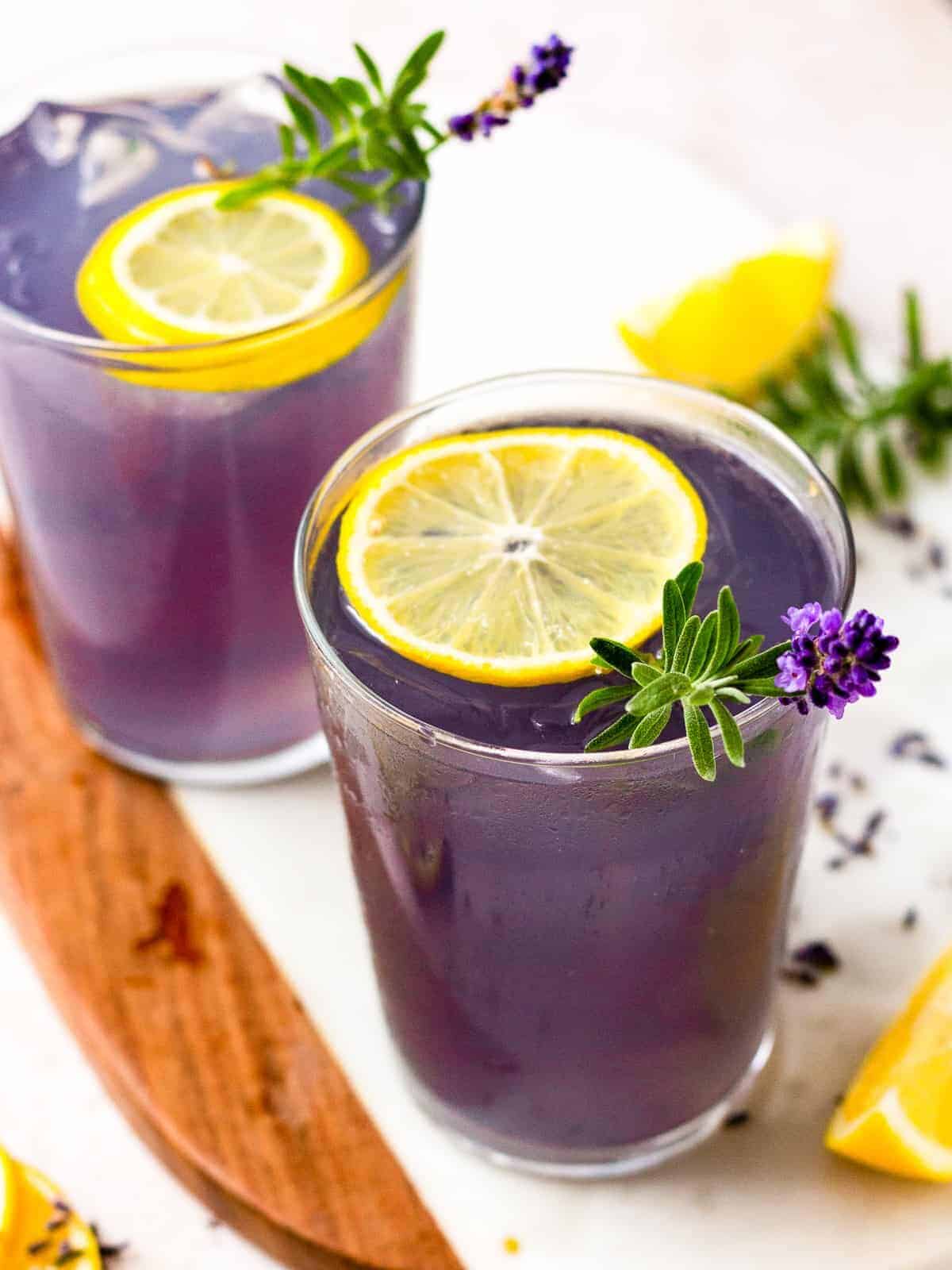 What's in this Lavender Lemonade Recipe
These simple lemonade ingredients are things you probably already have around the house. Just pick up some edible lavender and fresh lemons when you're ready to make this pretty purple lemonade!
Water
White Granulated Sugar: You can add more or less depending on your preferred level of sweetness.
Honey: I always recommend using local organic honey if you can.
Dried Culinary Lavender: The star of the show! Make sure you're using culinary lavender only.
Lemon Juice: For the very best flavor, you should really only use freshly squeezed lemon juice! Avoid using anything from concentrate.
Blue or Purple Food Coloring: Just a few drops creates a pretty color! This is optional of course.
PRO TIP: Fresh lavender is a must! Just make sure you're using real culinary grade lavender, not something from a garden.
What kind of lavender can you cook with?
Dried culinary lavender is what you need! Whole Foods sells fresh lavender, but you can also order it on Amazon (*affiliate link). You want to be sure you buy lavender meant for eating/cooking, so Whole Foods is an easy way to make sure you're getting the best kind. (I am not working with them, but they're a great spot.)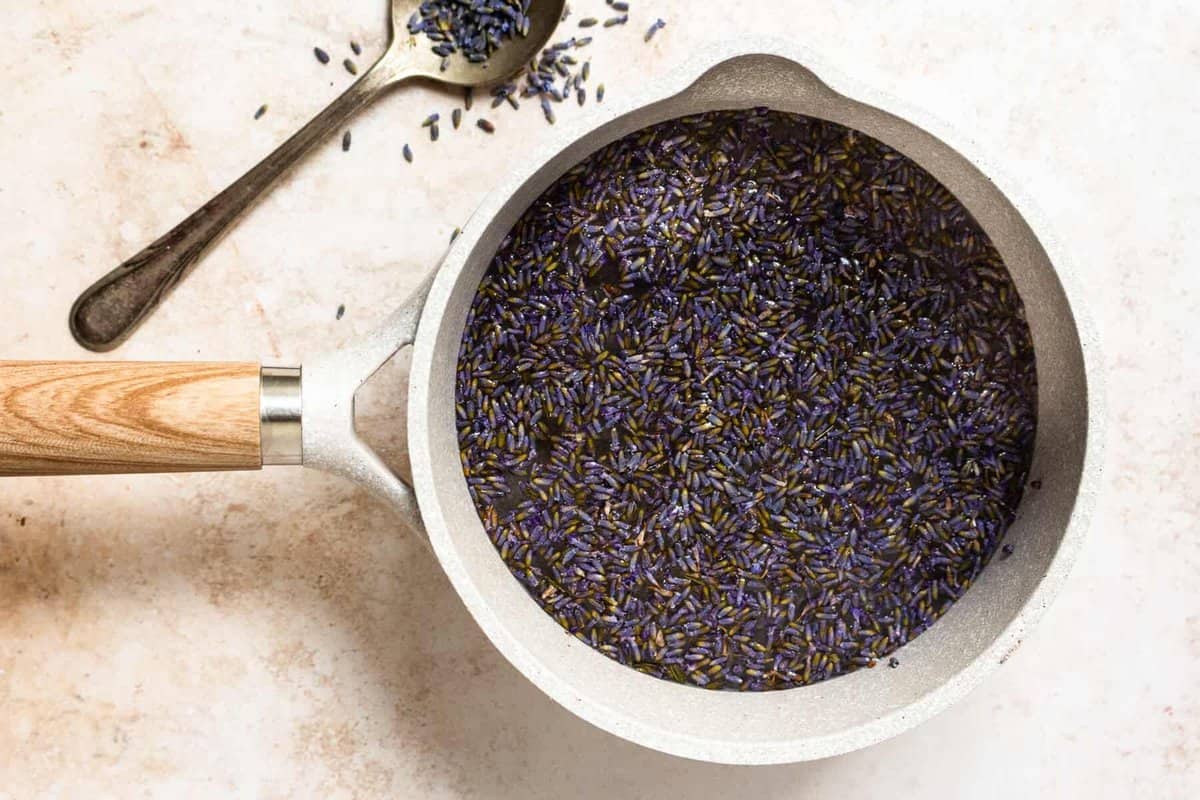 Can I make this a lavender cocktail recipe?
Yes! To make it a cocktail, just add a splash of vodka, or whichever alcohol you prefer. The sky is the limit! A bit of champagne would turn it into a nice, bubbly drink for bridal showers or brunch. You could also use tequila instead and make a lavender margarita.
Does lavender lemonade make you sleepy?
Personally, this drink doesn't make me tired. However, lavender has been known to have natural relaxing qualities that are said to help with insomnia. This may be just the drink for you to sip on before bed!
Does lavender lemonade have caffeine?
Nope! This drink is naturally caffeine-free.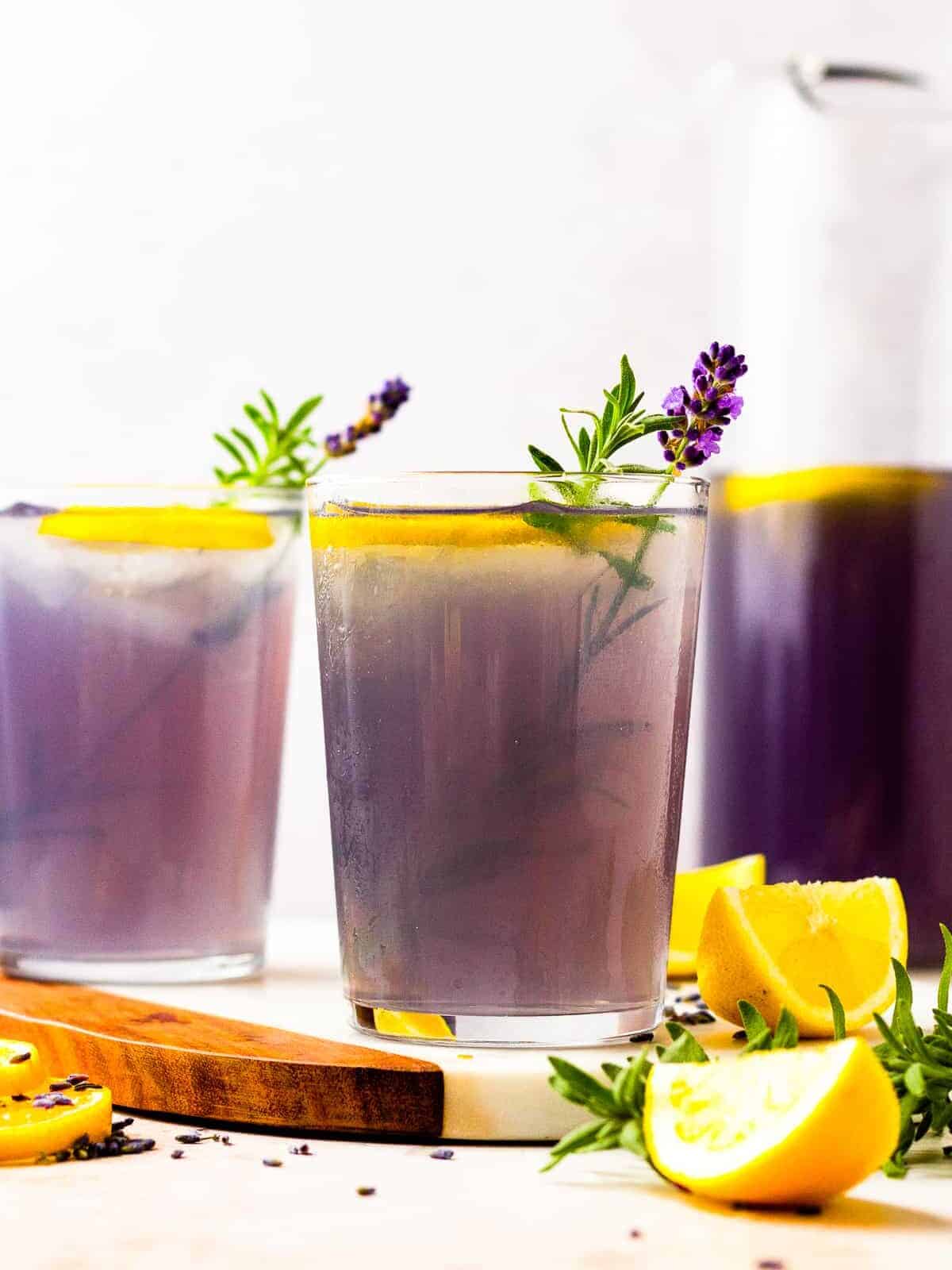 How to Store
You can store a pitcher of lavender lemonade in the fridge for up to 1 week. Make sure the pitcher has an airtight lid on it for the best, freshest results.
Serving Suggestions
For the ultimate lavender experience, consider serving this purple lemonade with a fresh batch of vanilla lavender scones.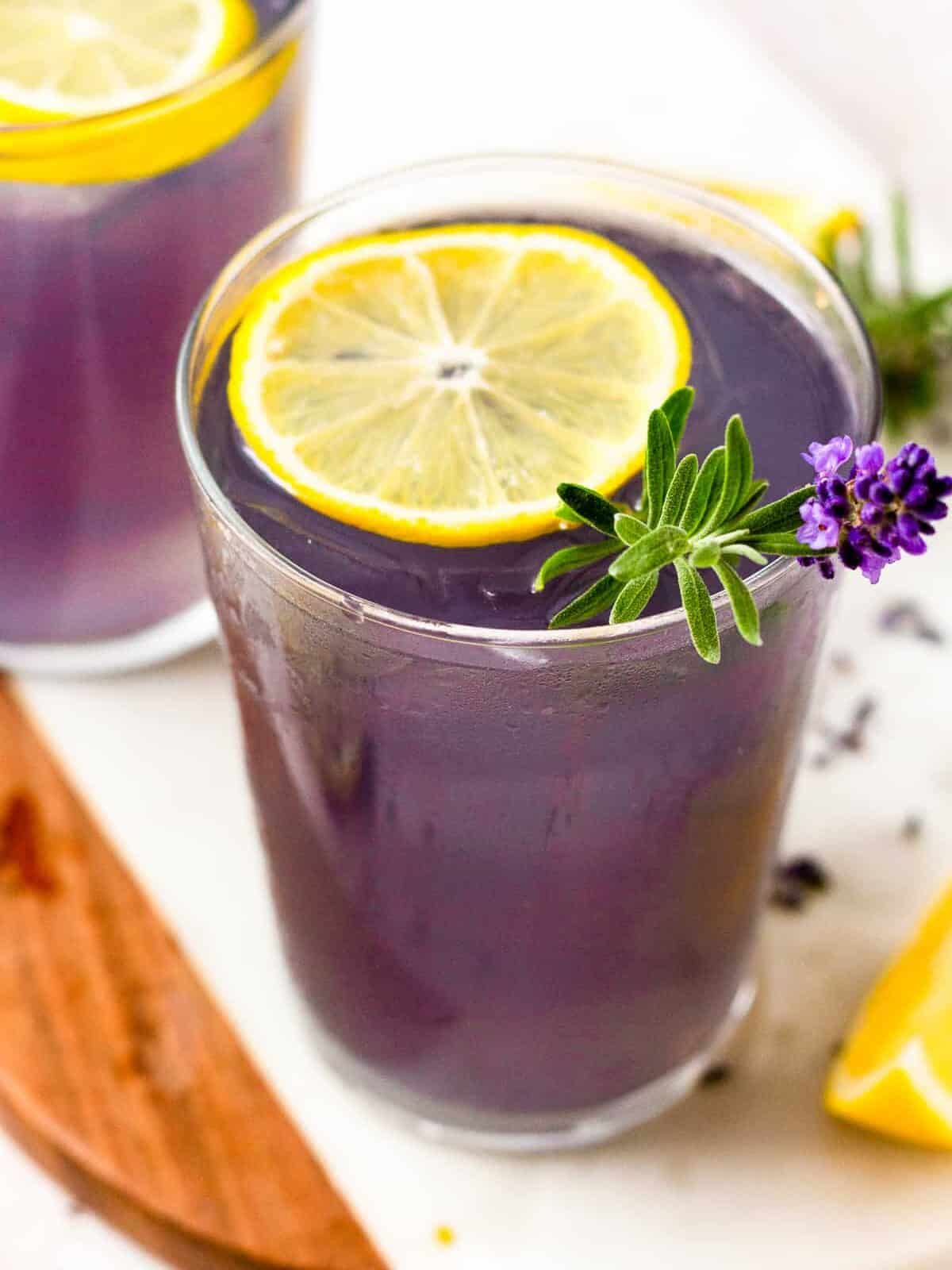 More Refreshing Drink Recipes We Love