Lavender Lemonade, a fragrant and refreshing drink.  Cheers to Spring! Such a pretty sip to bring to any party.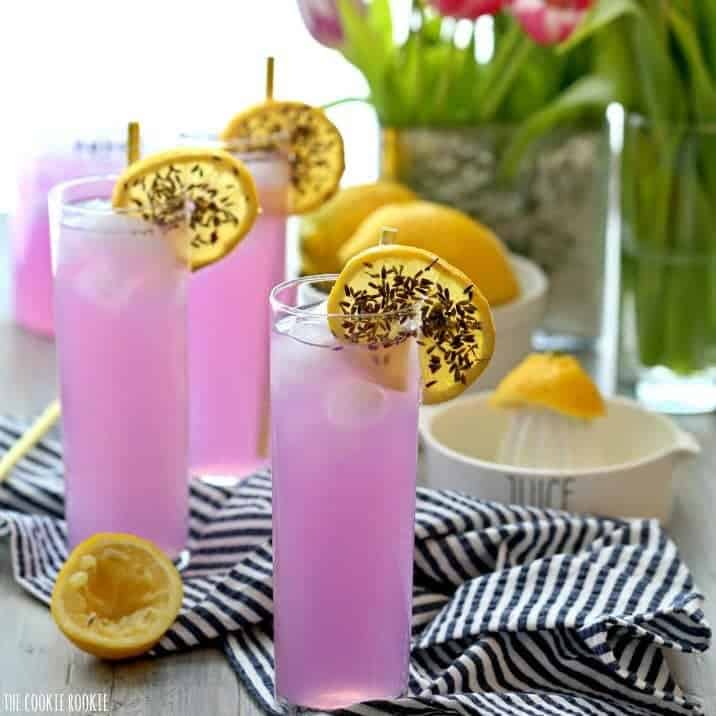 Now that I'm doing this blogging thing full-time, I have been frequenting Whole Foods A LOT more.  It's so nice to have time to buy the ingredients I really want, instead of rushing to the grocery store after work and getting whatever is closest! I'm not working with Whole Foods or anything, but that place is the best! It's seriously my happy place, and I love grocery days spent there! If you've been there, then you know that amazing homemade soaps section that smells like heaven.  I always stop and take in all the lavender.  It might make me want to take a nap, but it smells sooo good! I thought maybe it might be delish in a lemonade.  I just need more lavender in my life. Why not? Random, fragrant perfection.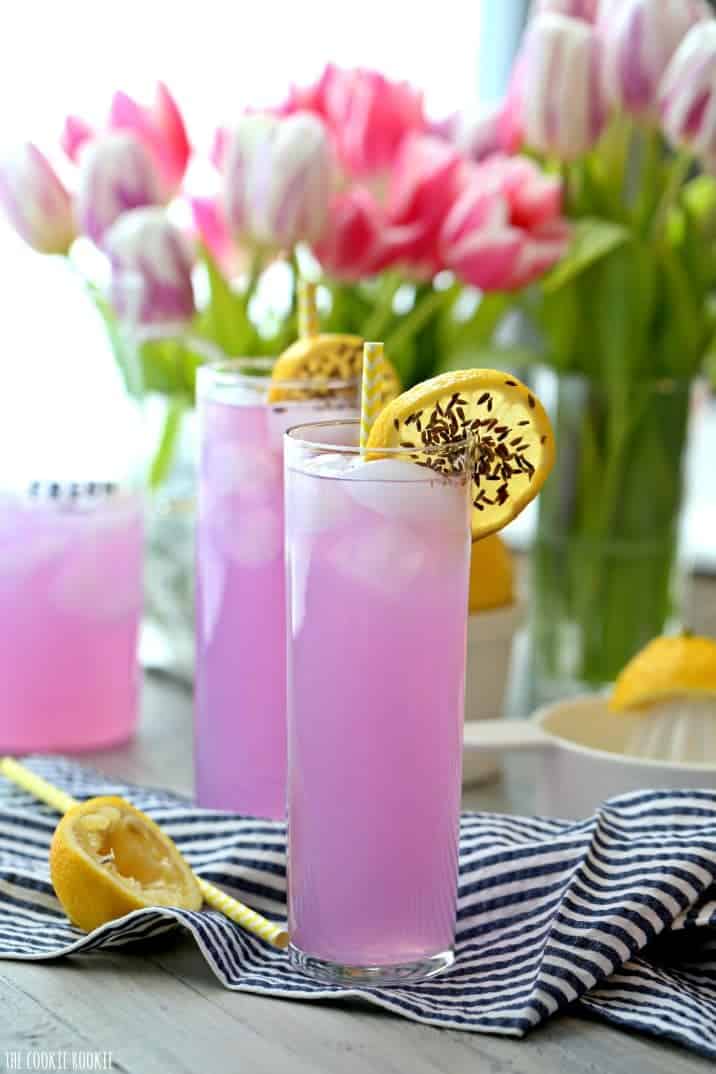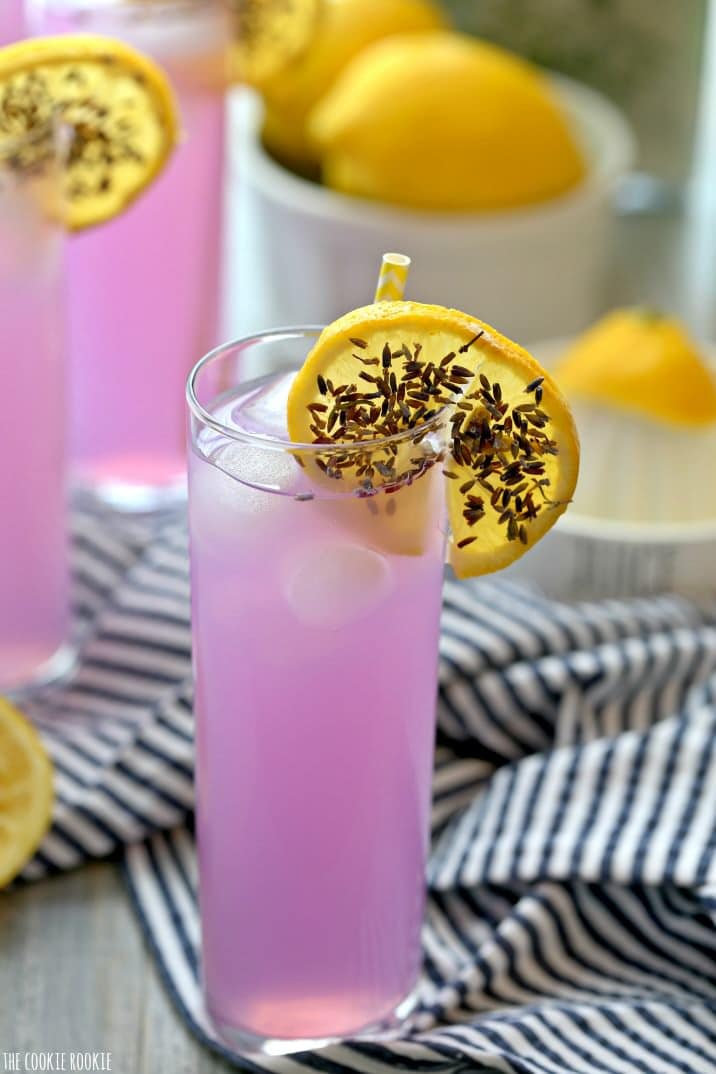 Whole Foods sells fresh lavender, but you can also order it on Amazon.  You want to be sure you buy lavender meant for eating/cooking, so Whole Foods is an easy way to make sure you're getting the best kind.  Again, not working with them, but they're such a great spot.  They make eating and drinking fun, delicious, and fresh foods so easy!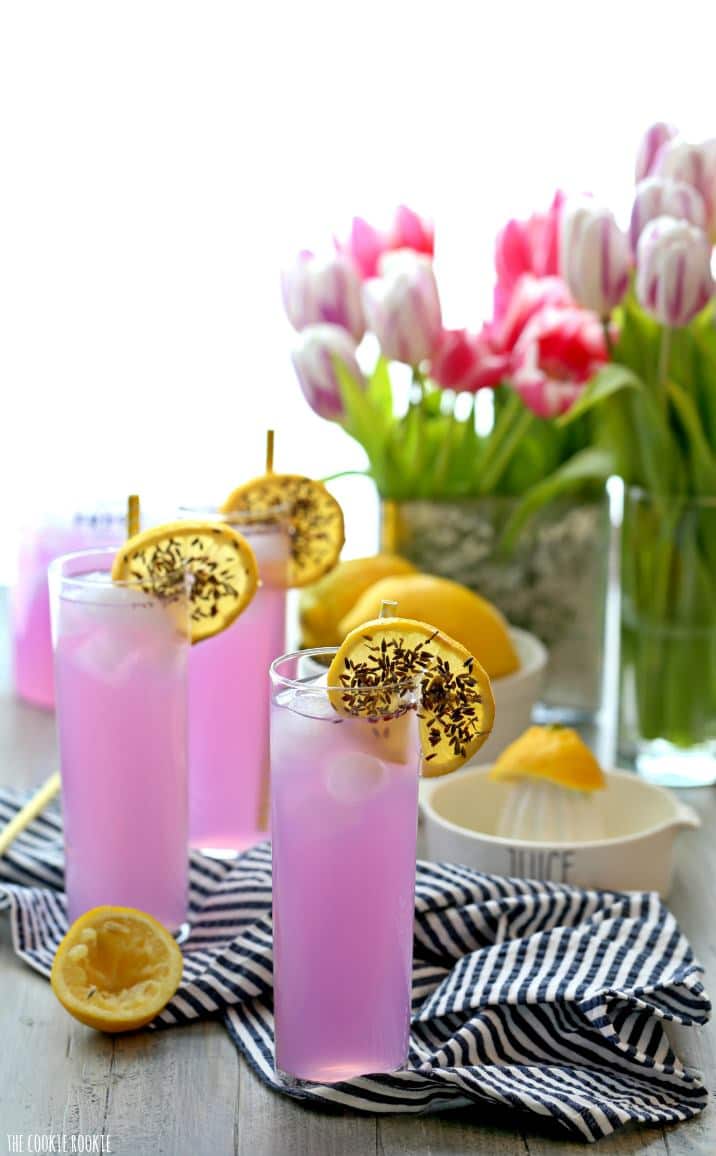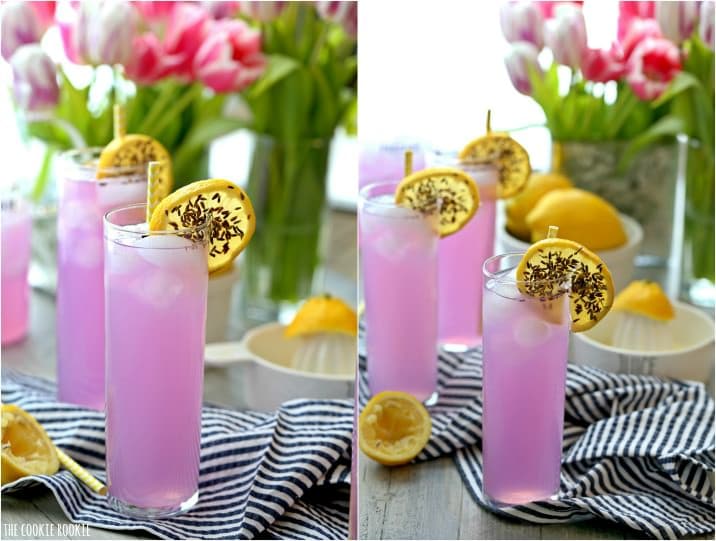 I made this Lavender Lemonade a non-alcoholic drink, but it would also be great with a splash of vodka.
Depending on how much refreshment you need :)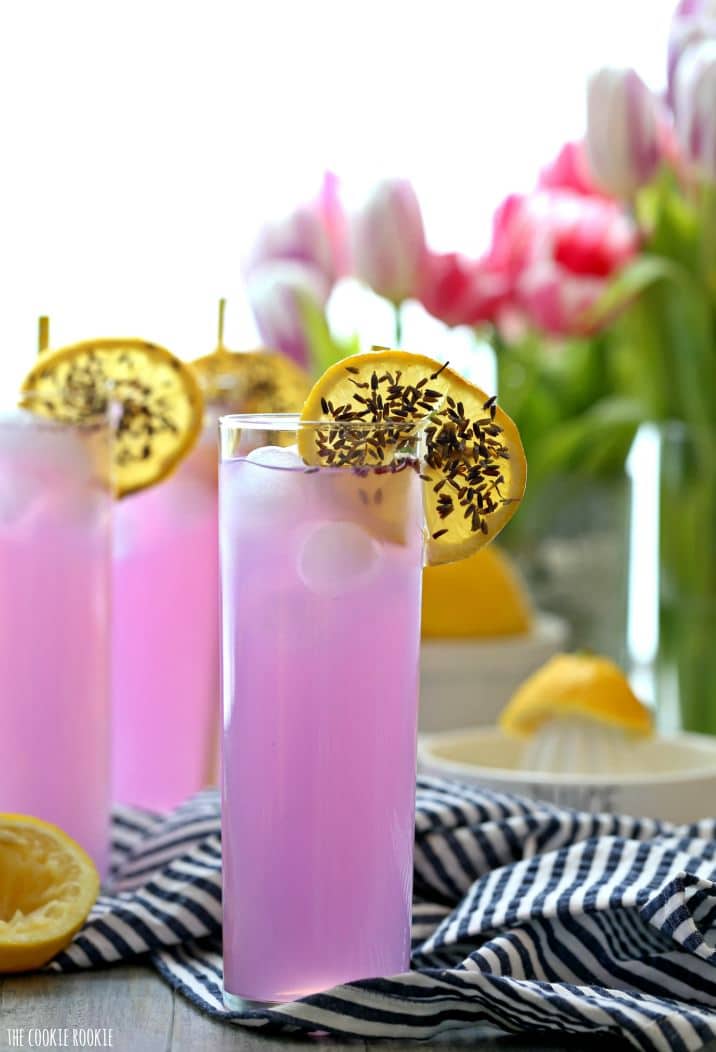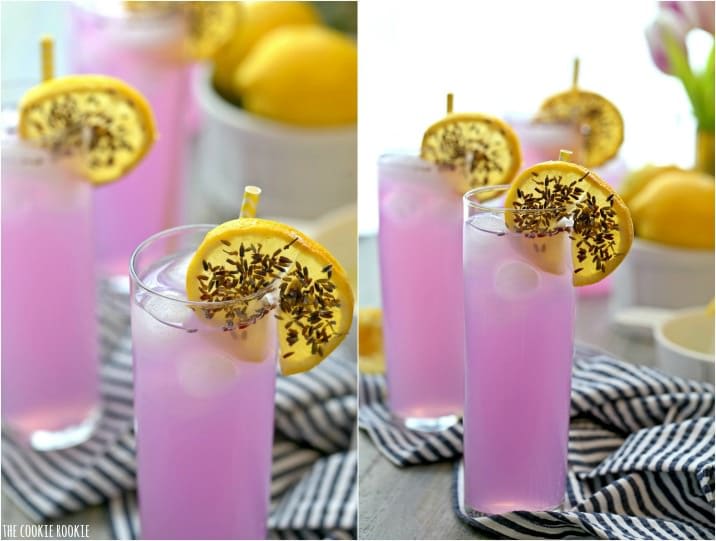 Cheers!
Ingredients
6 cups water, divided
1/2 cup sugar
1/4 cup honey
3 Tbsp dried lavender
2 cups lemon juice
Lemon slices and lavender petals for garnish
Blue or purple food coloring (optional)
Instructions
Over medium heat, combine two cups of water and sugar, bringing to a boil until sugar is dissolved. Turn off of the heat and stir in agave nectar and lavender.
Allow mixture to steep for 2 hours (less if you want less of a lavender taste). Strain the liquid, pressing the lavender down to make sure you get all of those juices into your mixture!
In a large pitcher, combine freshly squeezed lemon juice, lavender mixture and water.
Feel free to add a couple drops of blue or purple food coloring if you want more color than the lavender provides. Makes the lemonade especially cute for those ladiesâ?? brunches! Serve over ice.
Enjoy!
7.6.4
1805
https://www.thecookierookie.com/lavender-lemonade/

JOIN OUR MAILING LIST
TO GET COOKING!
Subscibe to recieve all the latest, greatest, and EASIEST recipes sent straight to your email inbox. If we post something yummy, you'll be the first to know.