Pomegranate Moscow Mule is the perfect Winter Cocktail! Celebrate the holidays in style! So much flavor in this little fun cocktail.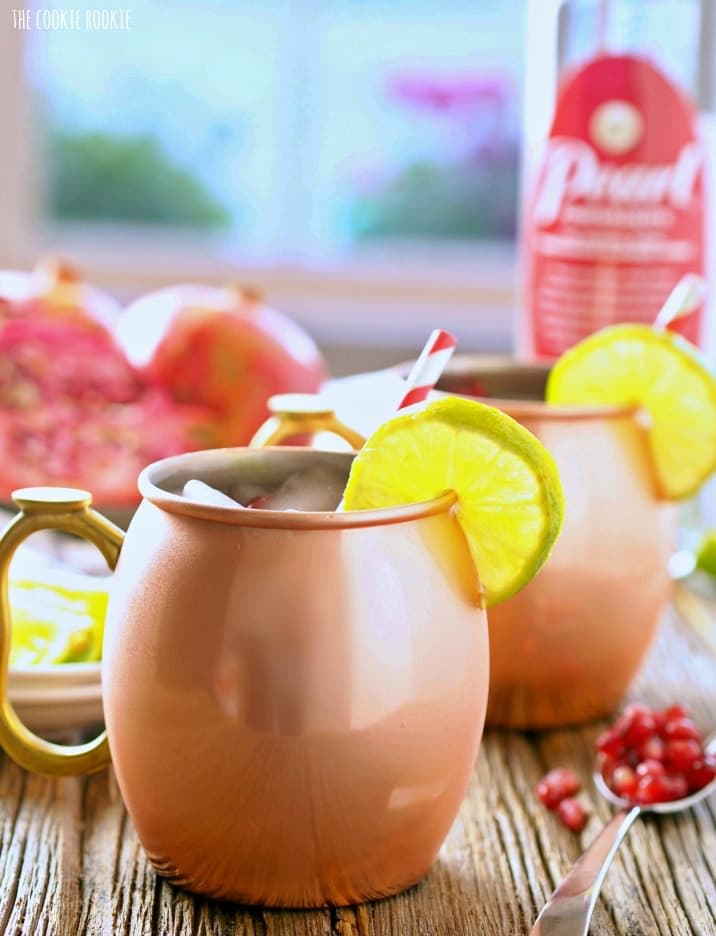 I've found a new favorite cocktail. I know I say that a lot…but this time it's true. THE MOSCOW MULE. I love the copper cups. I love the ginger beer. I love how freezing cold it is. It's delicious. The only way to improve upon it is to add some Pomegranate. Holiday heaven.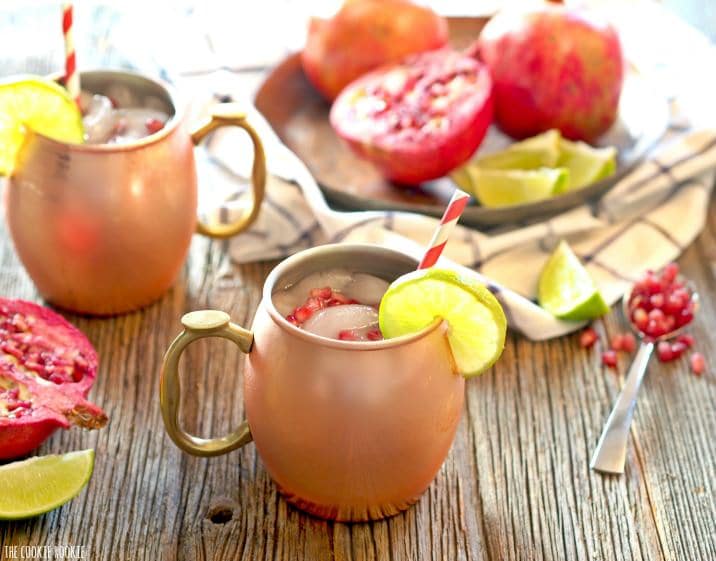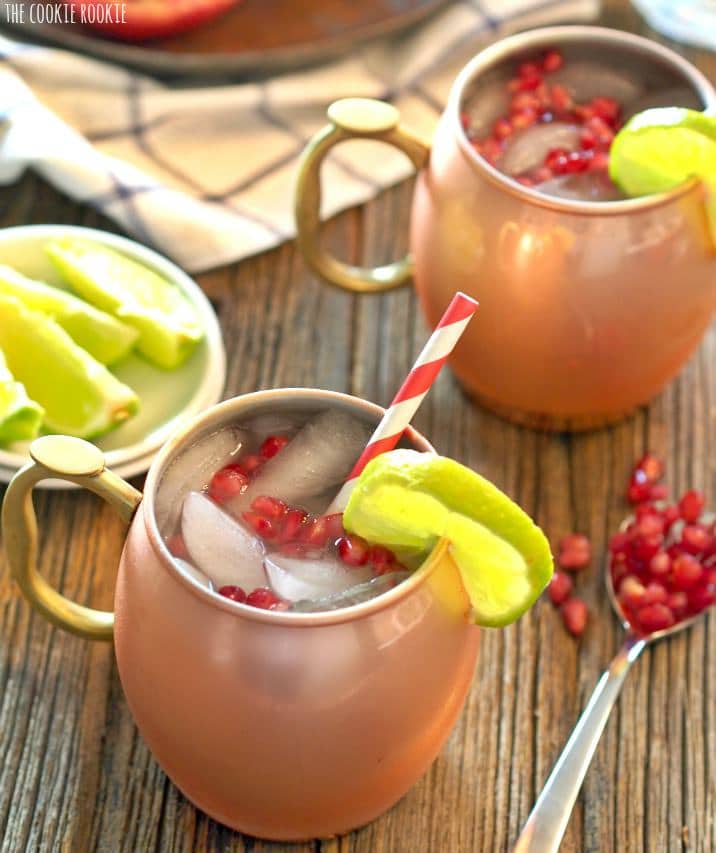 This cocktail is perfect for the holidays. It's light and refreshing (save the heavy stuff for all the comfort food you'll be eating!), has a pop of Christmas colors, and features my favorite winter fruit, the Pomegranate! What's not to love.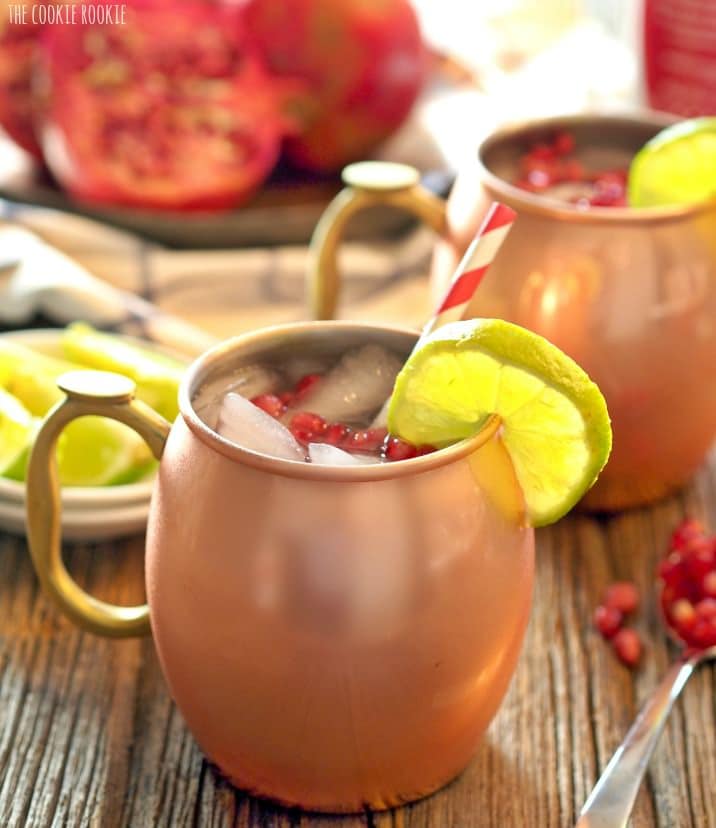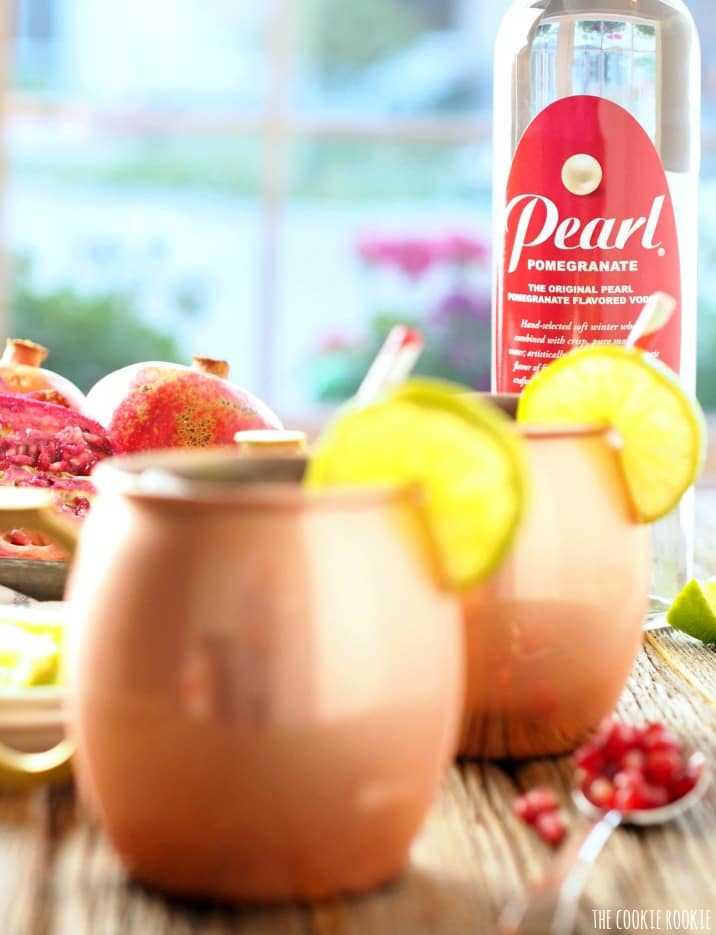 To give it an extra kick, I used pomegranate juice AND pomegranate vodka.
The taste of this Pomegranate Moscow Mule is out of this world.
The pomegranate is the perfect compliment to the crisp ginger beer. I recently discovered Pearl Vodka and I love their flavors. Every one I have tried has been delicious. (Apple Pie Punch anyone???) Their Pomegranate Vodka is especially yummy. It tastes fresh and crisp. I could sip it on its own. I won't…but I could :)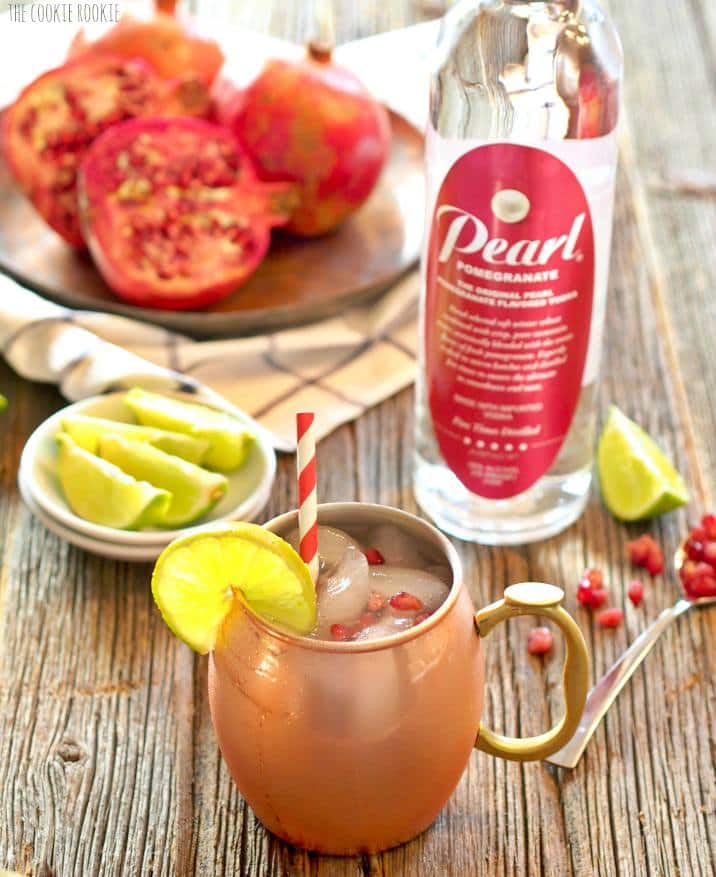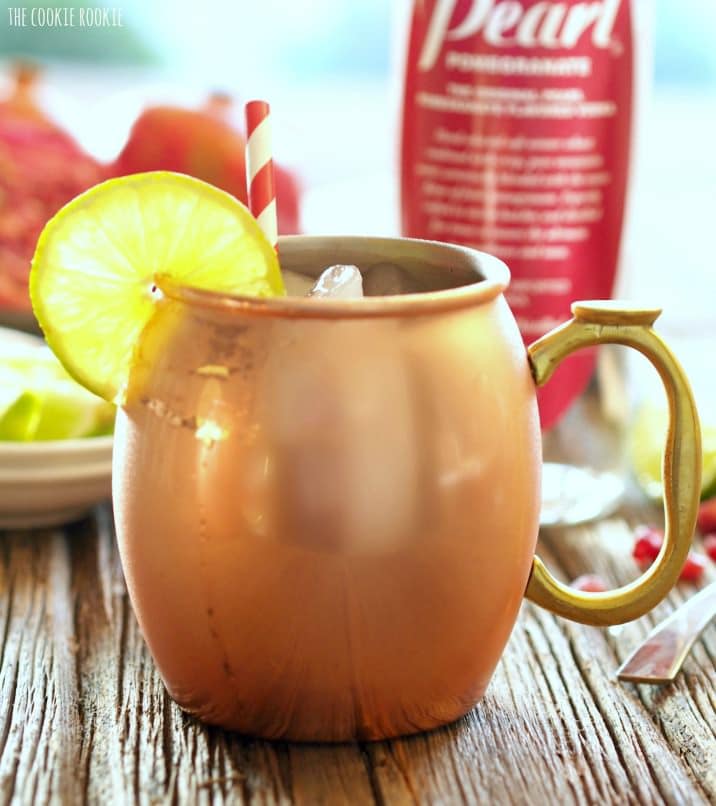 I have always heard that Moscow Mules are Oprah's favorite drink. I can see why. It was hard to keep taking pictures while such a delicious cocktail teased me from in front of the camera. Good thing Pat was at school and I had two to keep me company!!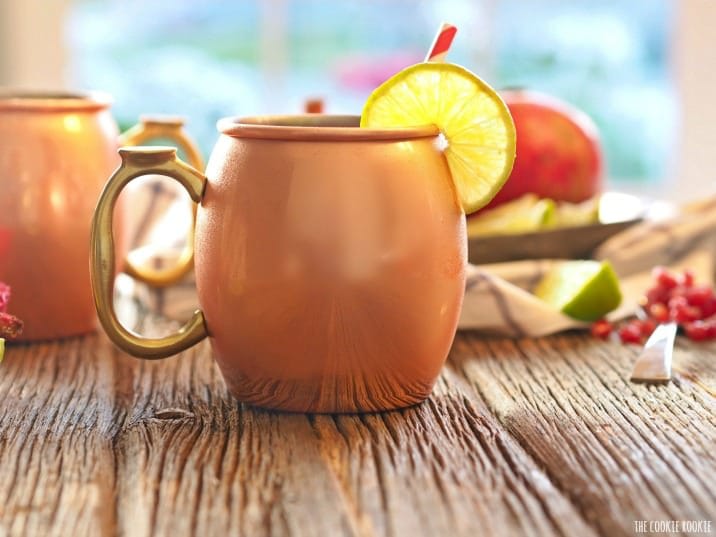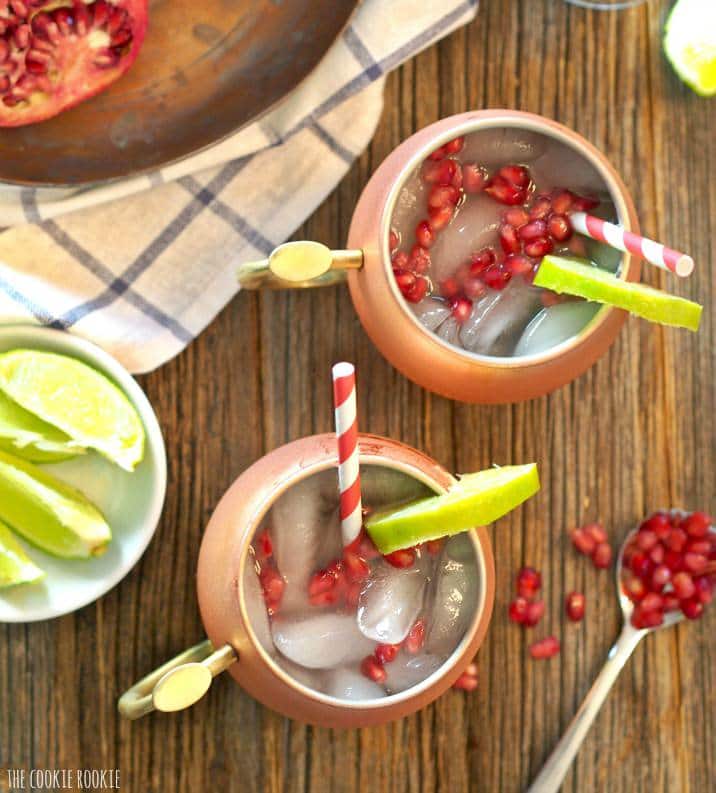 Be sure to check out other recipes using Pearl Vodka, and all of their other delicious flavors. I've got my eye on the Chocolate Covered Cherry next. Seems like that could make for a Happy Valentine's Day!
Cheers!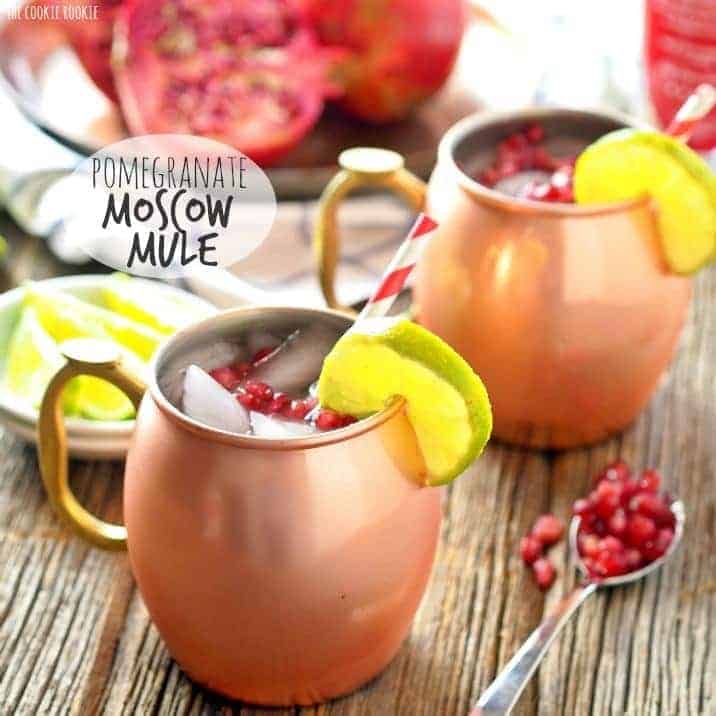 This is a sponsored post written by me on behalf of Pearl Vodka. All opinions are 100% mine. Thanks so much for supporting the brands that support The Cookie Rookie!