Pomegranate Moscow Mule is the perfect Winter Cocktail! Celebrate the holidays in style! So much flavor in this little fun cocktail.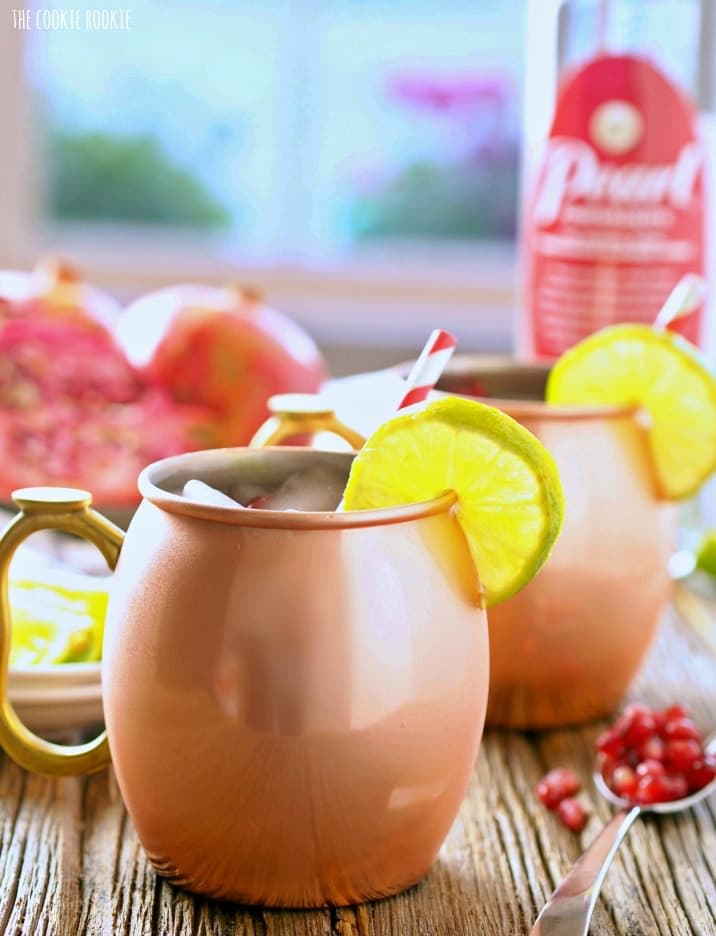 I've found a new favorite cocktail. I know I say that a lot…but this time it's true. THE MOSCOW MULE. I love the copper cups. I love the ginger beer. I love how freezing cold it is. It's delicious. The only way to improve upon it is to add some Pomegranate. Holiday heaven.
Why this is so good
A cocktail that's perfect for the holiday! With its pop of red from the pomegranate and the warming, lightly spiced hit of the ginger beer, it fits hand in glove for the winter holidays.
An easy festive cocktail. Simple to whip up with only a few ingredients.
A delicious twist on a classic cocktail. Moscow mules are one of the most popular cocktails and this pomegranate Moscow mule switches things up nicely, the pomegranate works so well with the ginger beer.
Ingredients
Pomegranate Juice: Pomegranate adds a lovely sour twist to the cocktail.
Vodka: I've gone for Pearl pomegranate vodka, it's nice and smooth.
Lime Juice: Freshly squeezed is best.
Ginger Beer: Choose your favorite brand.
Garnish: Pomegranate arils and lime wedges
How to make this Pomegranate Moscow Mule
Combine your cocktail ingredients, ideally in a cocktail shaker and pour over ice. Garnish with pomegranate and lime wedges – enjoy!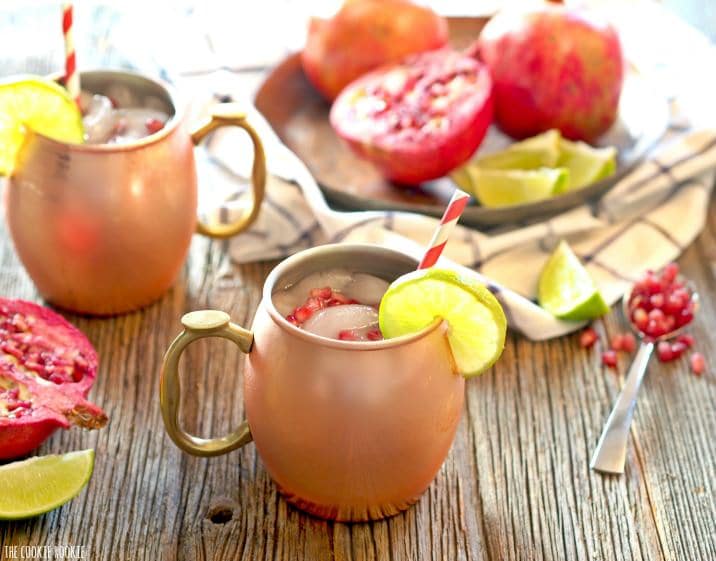 A Great Holiday Cocktail
This cocktail is perfect for the holidays. It's light and refreshing (save the heavy stuff for all the comfort food you'll be eating!), has a pop of Christmas colors, and features my favorite winter fruit, the Pomegranate! What's not to love.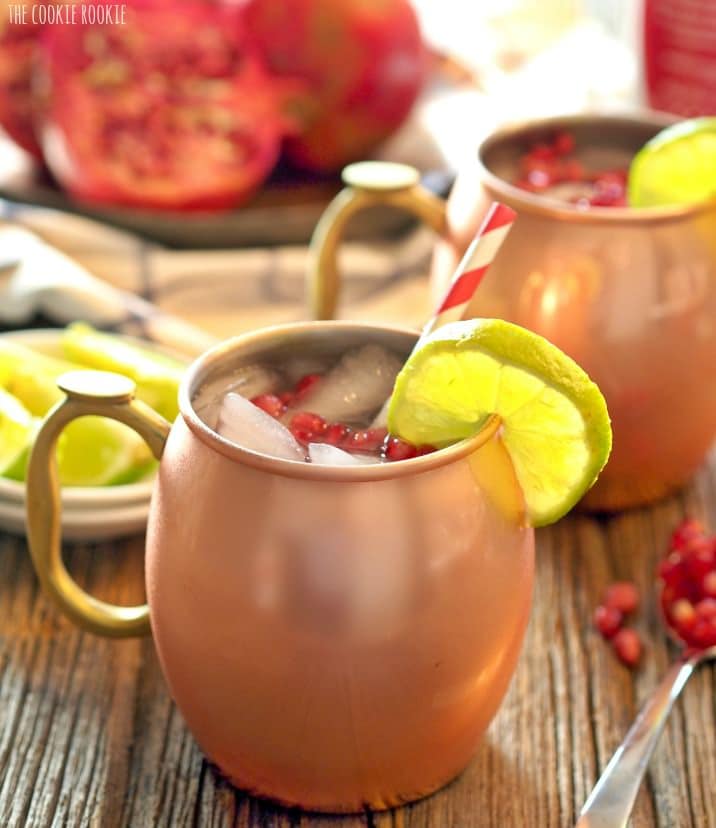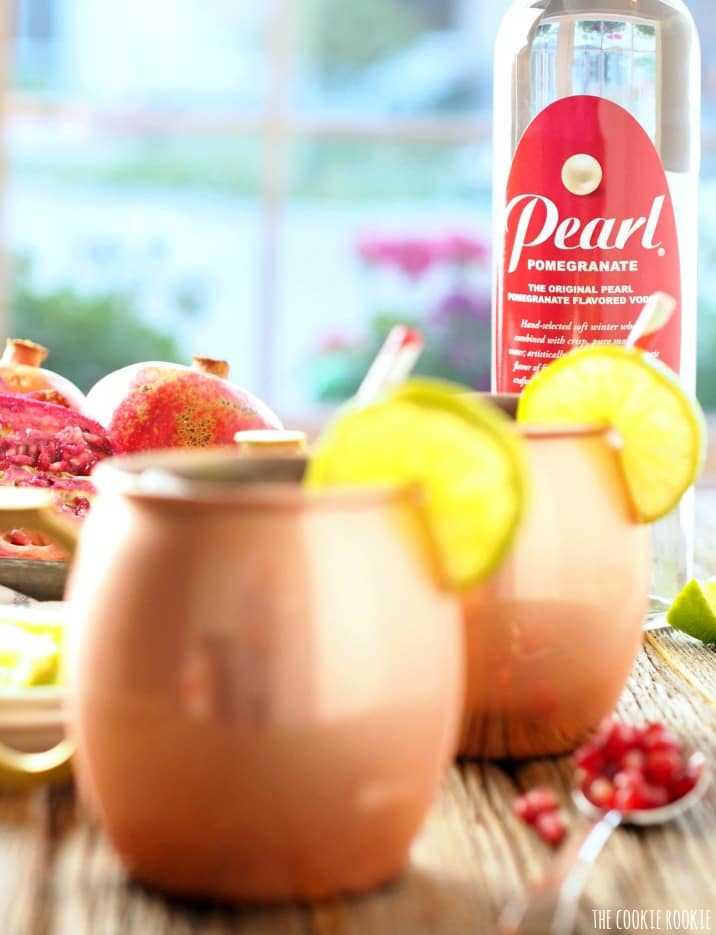 A Delicious Moscow Mule
The pomegranate is the perfect compliment to the crisp ginger beer. I recently discovered Pearl Vodka and I love their flavors. Every one I have tried has been delicious. (Apple Pie Punch anyone???) Their Pomegranate Vodka is especially yummy. It tastes fresh and crisp. I could sip it on its own. I won't…but I could :)
Be sure to check out other recipes using Pearl Vodka, and all of their other delicious flavors. I've got my eye on the Chocolate Covered Cherry next. Seems like that could make for a Happy Valentine's Day!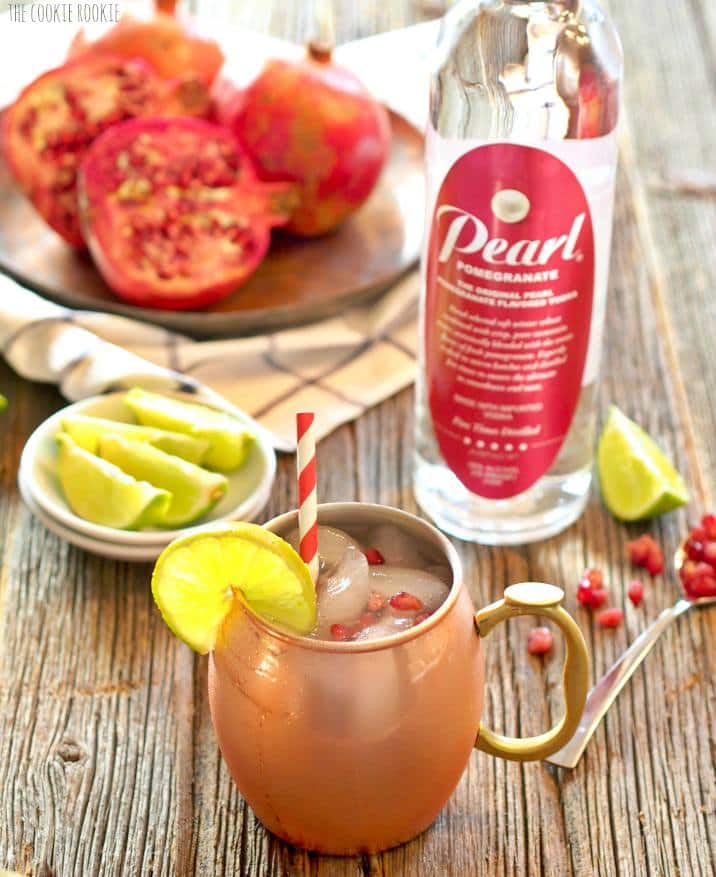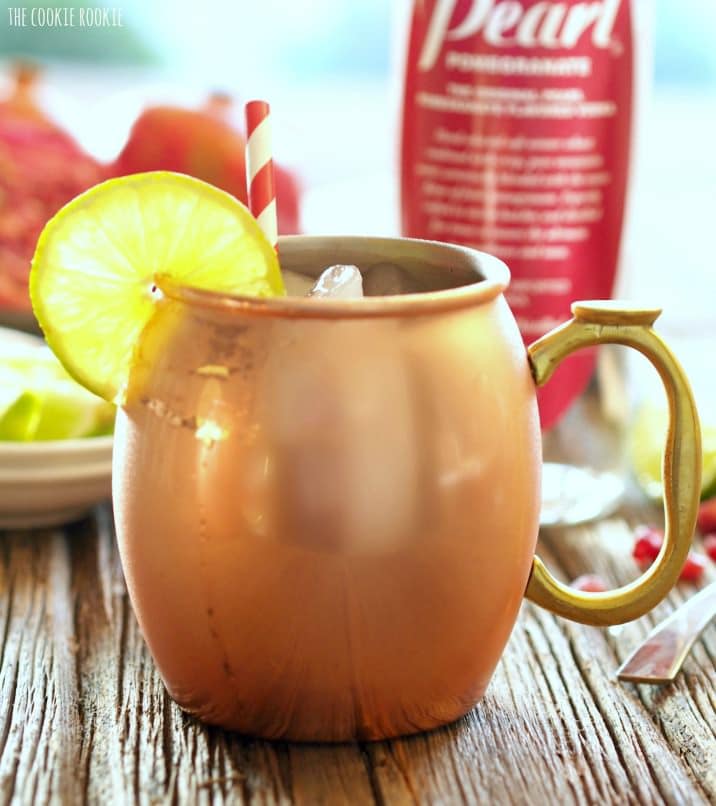 Can I use ginger ale in a Moscow Mule?
Even though this is a vodka-based cocktail, the drink relies heavily on the ginger beer. Choose something you like, for a real punch go a ginger beer that's spicy and extra gingery, not sweet. Fever Tree's ginger beer is lovely, but Cock'n Bull, Gosling's and D&G are also good ones to try.
Ginger beer and ginger ale are very different. Ginger ale just won't cut it, here. Ginger beer is much more "gingery" and spicy than ginger ale.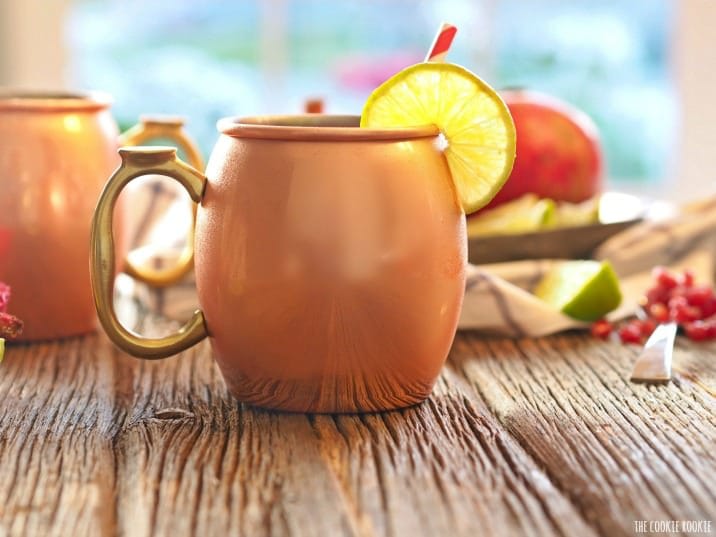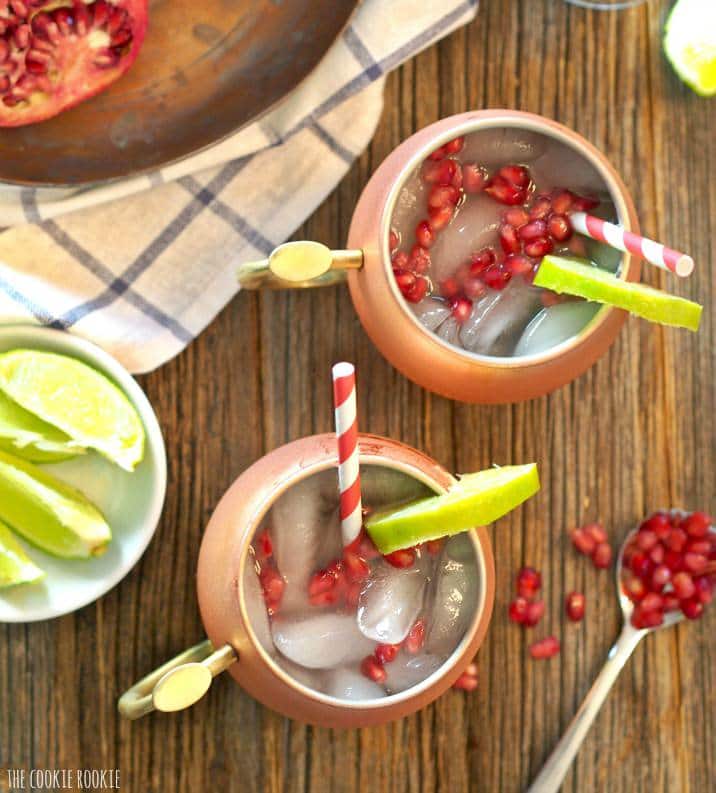 Top Tips
A copper mug is a great way to drink a Moscow Mule, it's not necessary nor does it affect the flavor.
Avoid the bottled lime juice and I promise you will taste the difference!
Garnish with a wedge of lime and pomegranate arils.
You will need lots of ice per serving. (crushed ice is traditional)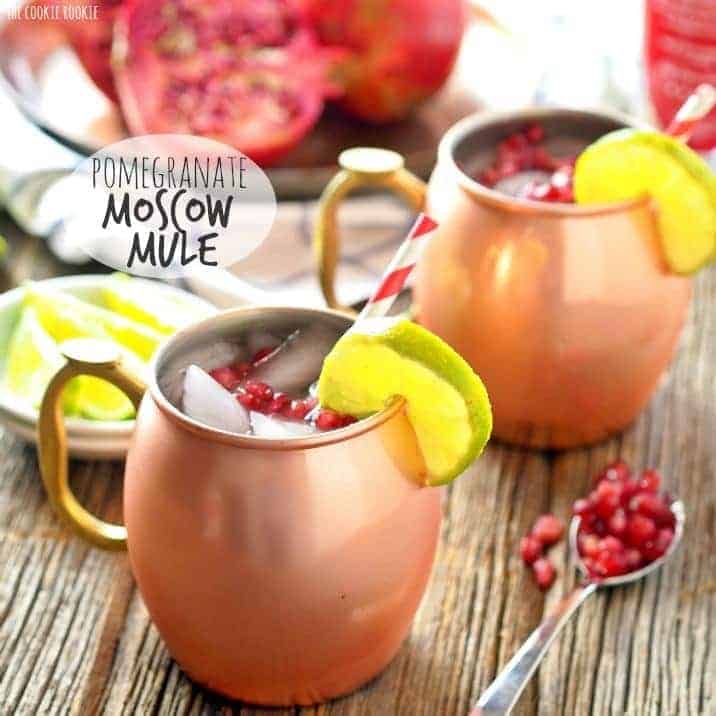 Other great cocktails
Have you tried this Pomegranate Moscow Mule? Feel free to leave a star rating and I'd love to hear from you in the comments below!
This is a sponsored post written by me on behalf of Pearl Vodka. All opinions are 100% mine. Thanks so much for supporting the brands that support The Cookie Rookie!