Give your tastebuds a treat with a delicious Cranberry Margarita! This sweet and tangy pitcher cocktail is simple to make from scratch and is sure to get the party started!
Why We Love This Cranberry Margarita Recipe
This fun twist on a classic margarita is zesty, salty, and with just a little bit of heat. It's delicious when served cold.
Tart. Cranberry and lemon juice make this cocktail mouth-puckeringly delicious.
Tasty. With notes of honey, ginger, and citrus, this margarita is more than meets the eye.
Versatile. The simple syrup mixture comes together in just 10 minutes and can be used in this recipe and many others.
Variations on a Cranberry Margarita Pitcher
For a sweeter margarita, use cranberry juice cocktail or swap out half of the cranberry juice for apple juice. To amp up the orange flavor, you could swap half of the cranberry juice for freshly squeezed orange juice, or try pomegranate juice! For a spicy margarita, try adding a few slices of jalapeño, and for a herbaceous margarita, add some fresh rosemary or basil.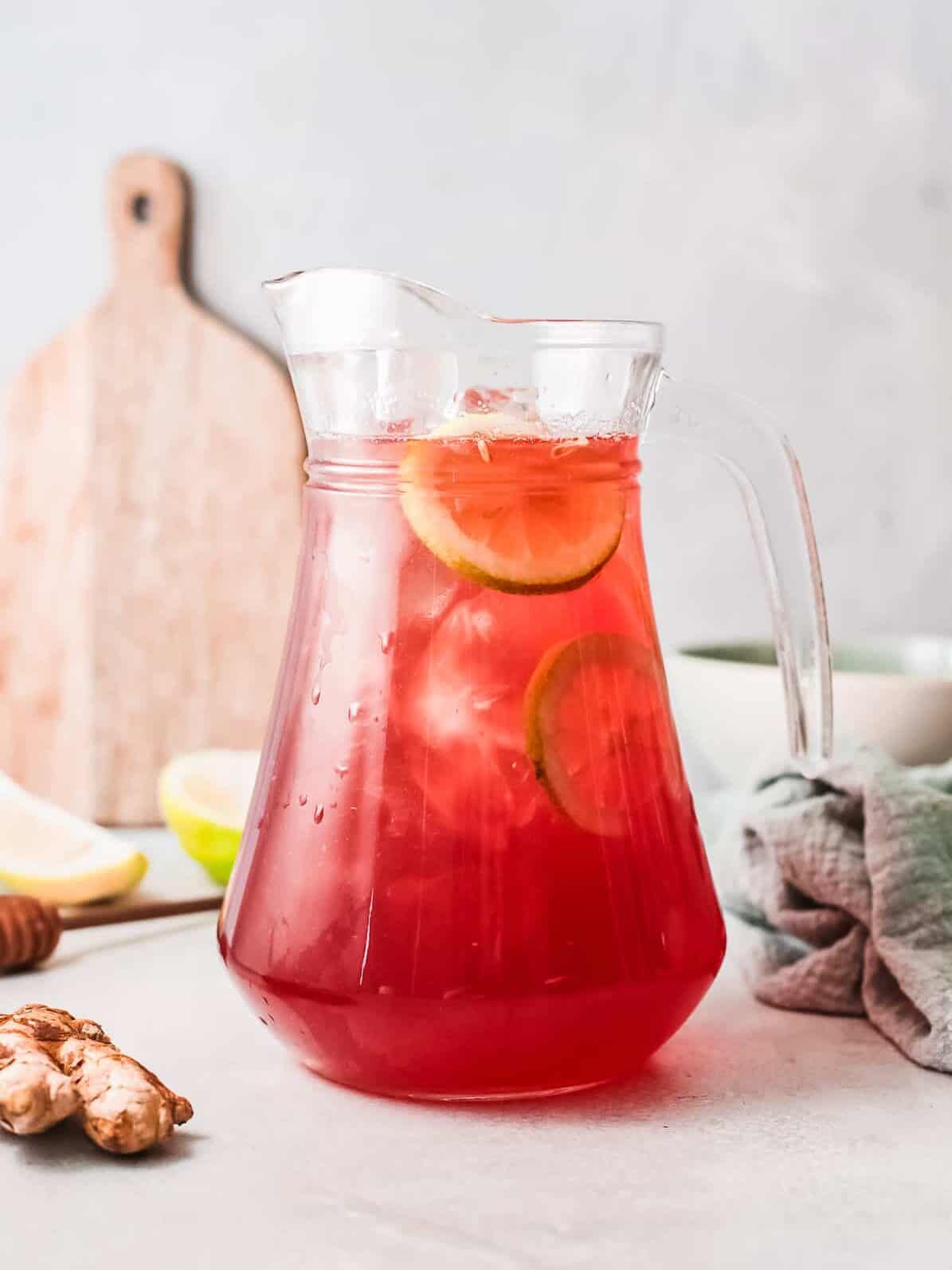 How to Store
This cranberry margarita recipe is a great make-ahead pitcher cocktail. Make the whole drink in the pitcher, but omit the ice. Cover the pitcher with plastic wrap and it will keep well in the fridge for up to 2 days.
The simple syrup will keep in the fridge for up to 1 week. Simply let cool and transfer it to a resealable container.
Serving Suggestions
No margarita is complete without a salt rim, it works so well with the tangy flavors from the cranberry and lemon juice. Rub a lemon wedge around each glass's top, then dip into salt. I also like to finish it with a sprig of mint for some color and freshness.
I love these festive margaritas with Thanksgiving turkey, Christmas ham, cranberry meatballs, or orange cranberry pork loin.
Is tequila good with cranberry juice?
Yes! I know it may sound surprising, but the subtle sweetness of tequila perfectly balances tart cranberry juice. A cranberry margarita is the perfect cocktail for your next holiday party.
What kind of cranberry juice do bars use?
Bars typically use 100% cranberry juice because it allows them to control the sweetness with things like simple syrup. I recommend this as well, since we're using a delicious homemade simple syrup in this recipe.
Are Triple Sec and Cointreau the same thing?
Cointreau is a brand of Triple Sec, so technically yes. Cointreau is a trusted brand from France and their Orange Liqueur is delicious! I find some Triple Sec has a bitter or fake taste, but not Cointreau.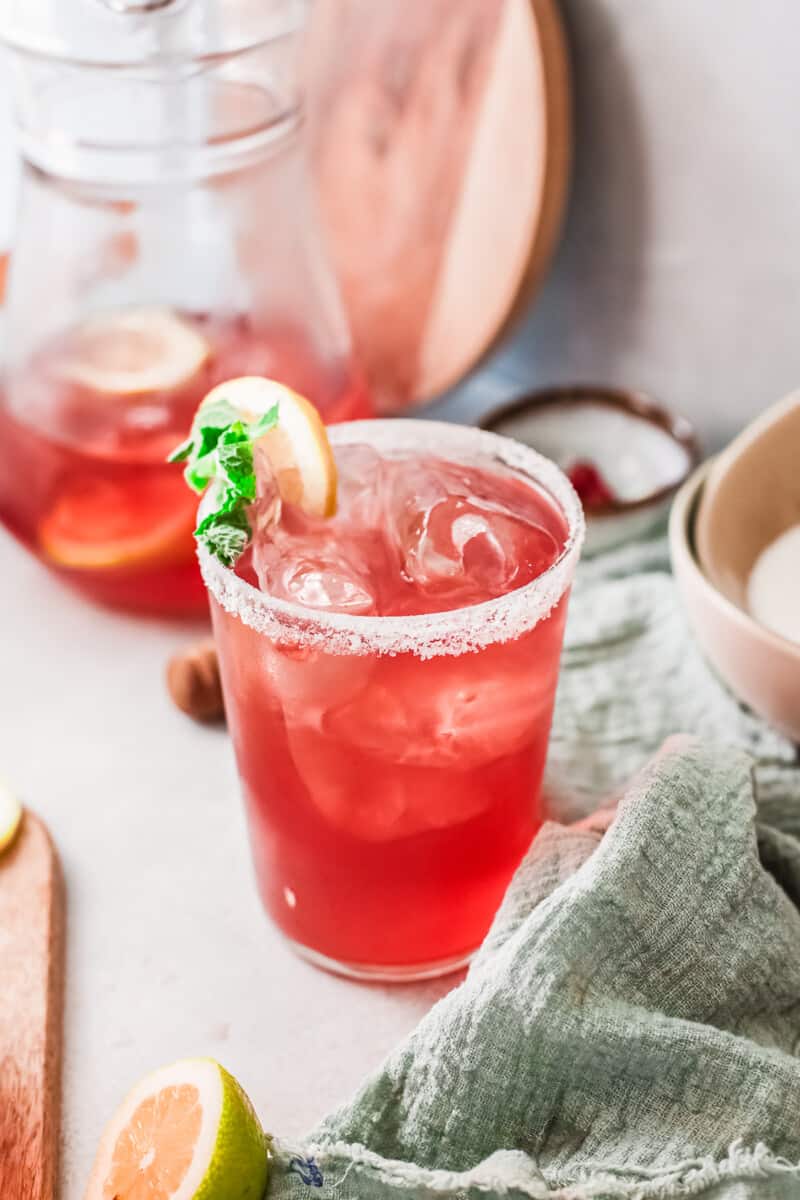 More Margarita Recipes To Try
How to Make Cranberry Margaritas Step by Step
Make the Simple Syrup: In a small saucepan set over low heat, stir together ½ cup of honey, 1 cup of water, 2 lemon peels, and 1 inch of fresh ginger. Cook, stirring occasionally for 10 minutes. Remove from heat. Discard the lemon peel and the ginger and let it cool down completely before using it.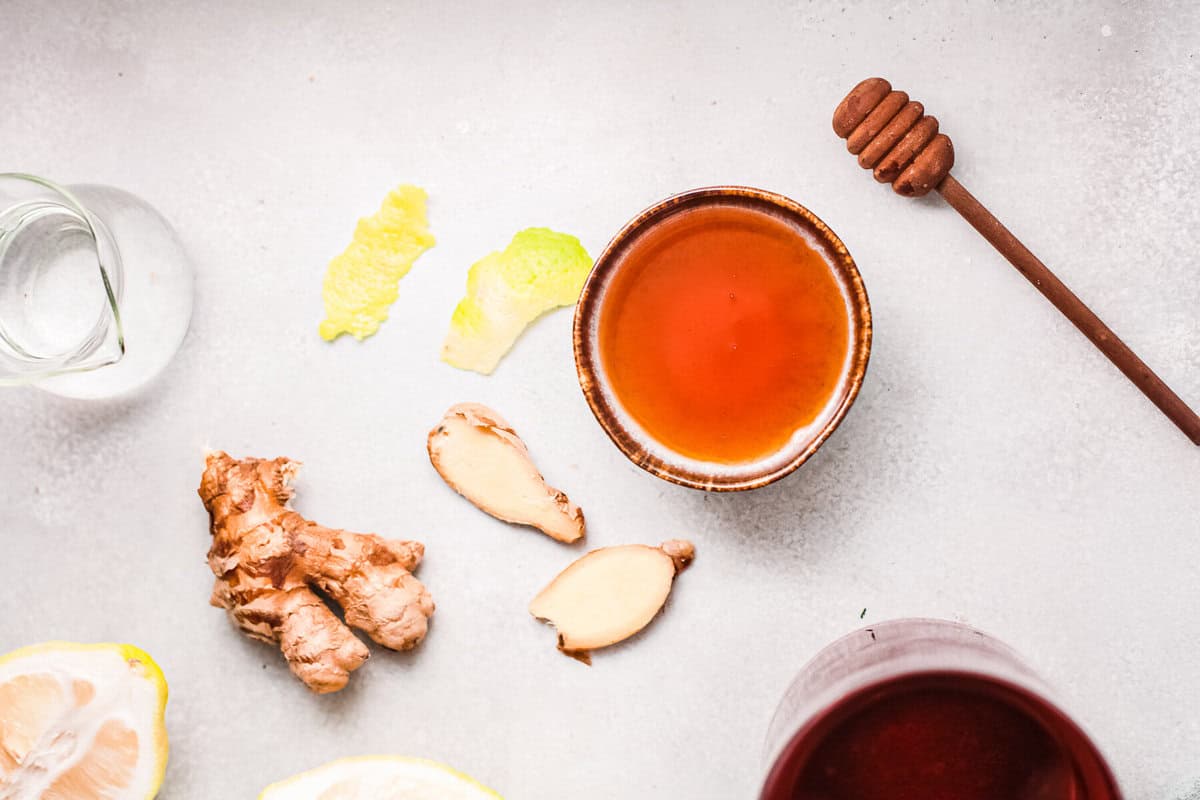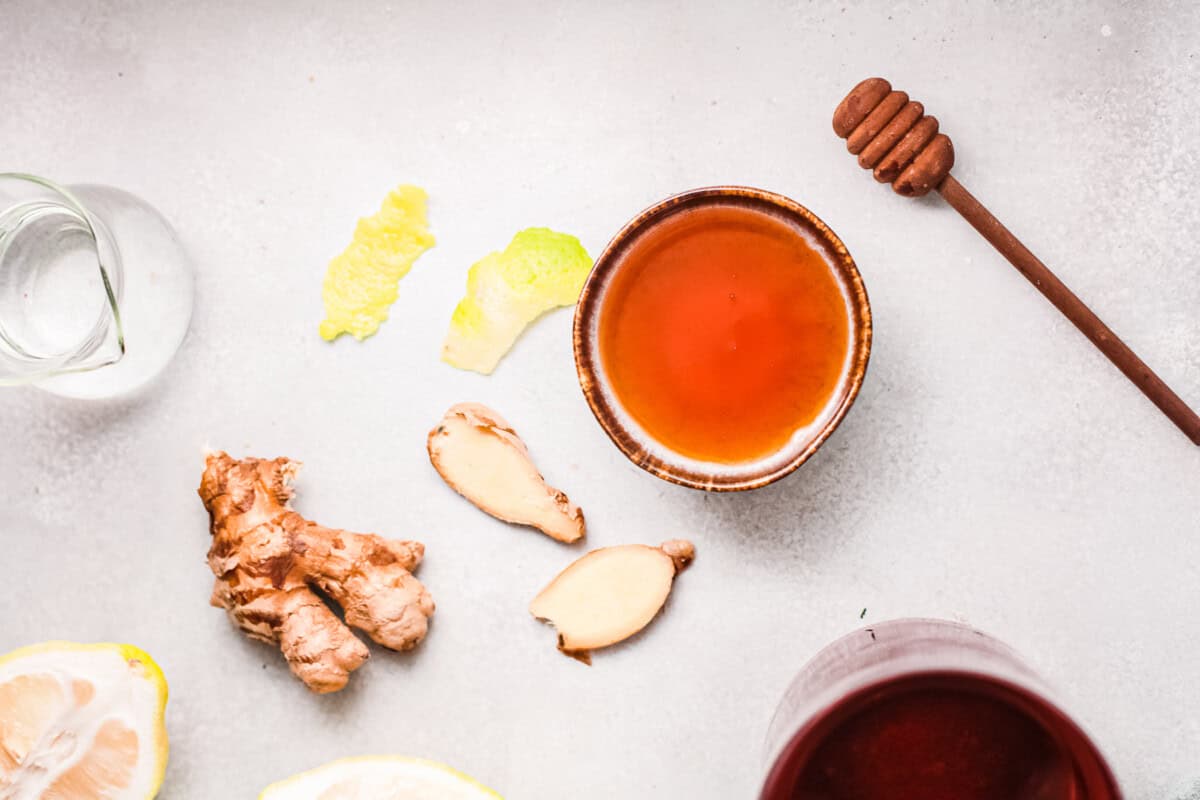 Make the Margaritas: In a pitcher, stir together ⅓ cup of the simple syrup, 4½ cups of cranberry juice, and 1 cup of lemon juice. Add 1½ cups of tequila and ½ cup of Cointreau and stir to incorporate. Add 1 sliced lemon and fill with ice.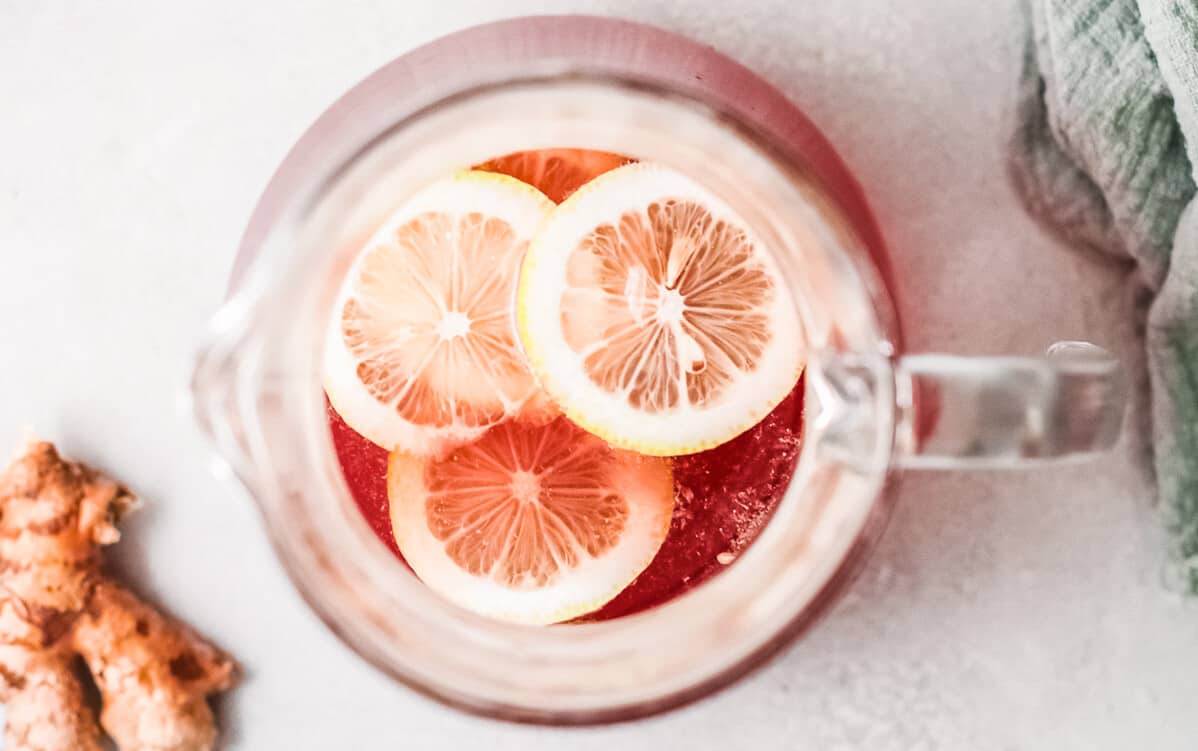 Serve the Drinks: To assemble each margarita. Rub the glass rim with lemon and dip into salt. Once the glasses are rimmed fill with the margarita and decorate with lemon wedges and mint sprigs.