Flirtinis are a fun drink perfect for festive occasions. This Sparkling Holiday Flirtini is so fun, so pretty, and so delicious! It's made from cranberry and pineapple juice mixed with orange vodka, and topped off with red Moscato champagne. It's the perfect holiday cocktail recipe for Christmas or New Year's Eve!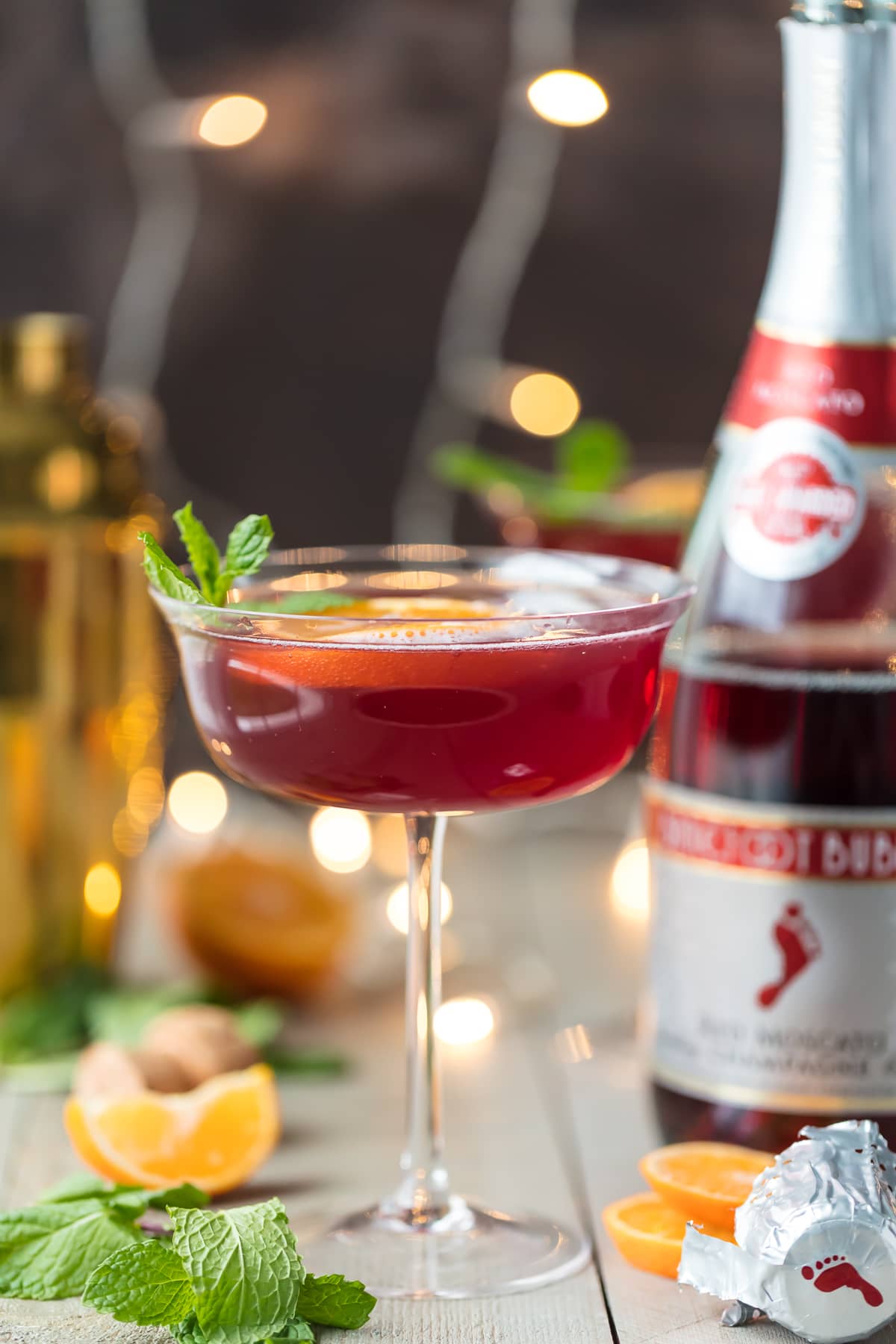 Holiday Flirtini Recipe
This Holiday Flirtini is the perfect holiday cocktail recipe for so many occasions. Have fun and be festive with this delicious drink!
This fun and yummy SPARKLING HOLIDAY FLIRTINI will be my go to drink this Christmas, and of course I'll be making it on New Year's Eve too. What would NYE be without some bubbly? And while we're at it, let's put it on the list for Valentine's Day too…it is a FLIRT-ini after all!
I may live in Missouri, and I may be a total homebody, but when I'm holding a Sparkling Holiday Flirtini, I feel pretty darn cool. And it tastes pretty darn good. This holiday cocktail recipe is made with orange vodka, Champagne, pineapple and cranberry juices, and fruit and mint for garnish. It's simple yet delicious, just how I like ALL of my recipes (especially the cocktails). Drinks should be quick, simple, and delicious! This definitely fits the bill.
Make this cocktail for drinks with friends, to serve at a holiday party, or just for you and your significant other. Cheers to the holidays and to a wonderful New Years' Eve!
This Sparkling Holiday Flirtini is a fun and festive holiday cocktail recipe that works for all occasions. Serve it on Christmas, New Year's Eve, or Valentine's Day!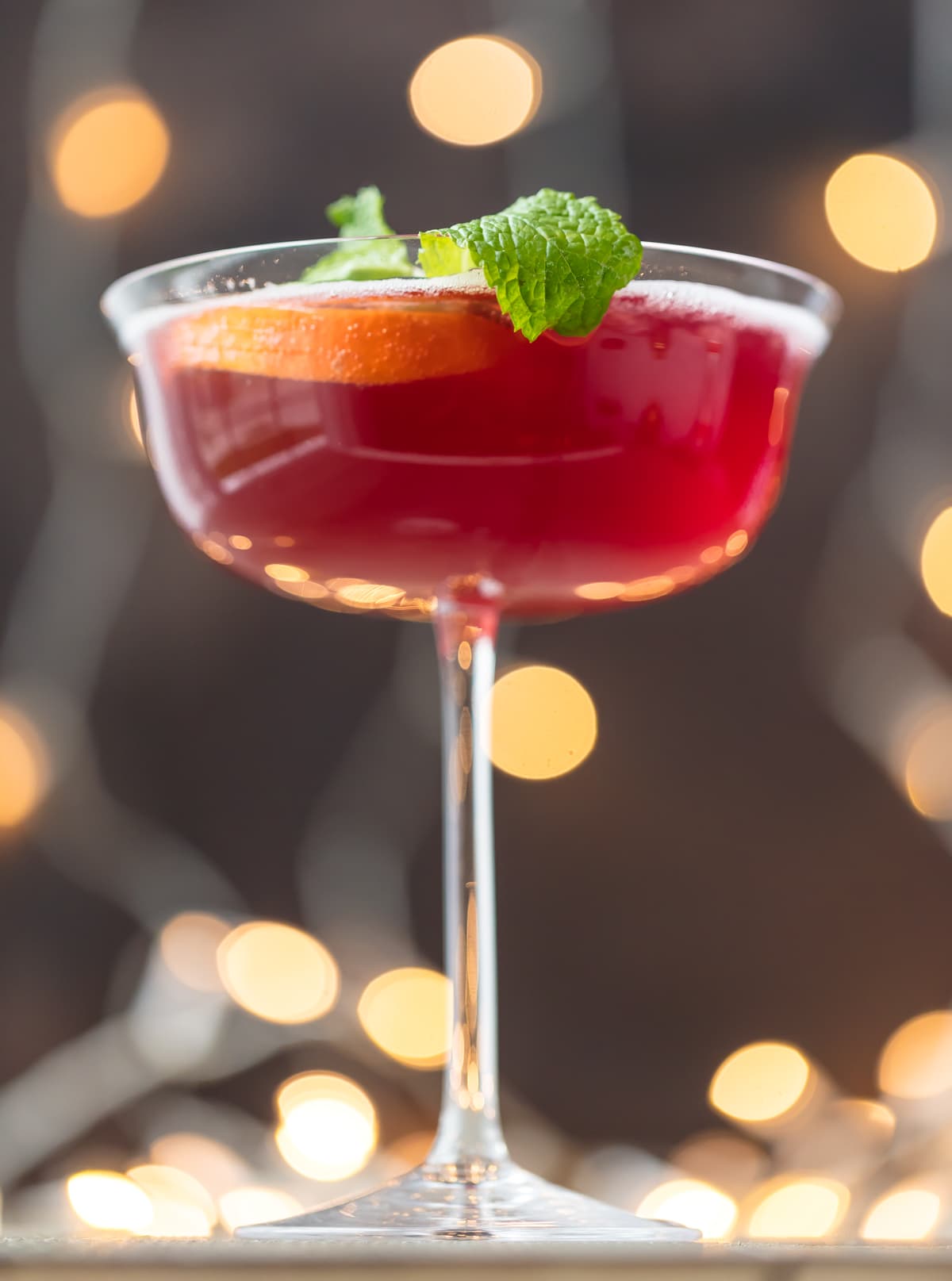 What is a Flirtini?
Ah, the flirtini. Remember that delicious cocktail from old episodes of Sex and the City? Sure, the show made Cosmos famous, but Carrie, Charlotte, Miranda, and Samantha enjoyed this drink from time to time as well. A classic flirtini is a simple cocktail made from vodka, champagne, and pineapple juice.
It's so delicious just like that, but it's SUPER delicious when you make it with a few fruit juices and kick it up a notch like we did with this special holiday drink recipe.
Isn't this cocktail just so pretty? Don't you want to celebrate Christmas or ring in the New Year while holding one of these beauties? And perhaps flirting with your loved one on Valentine's Day as the name suggests? This Holiday Flirtini is the perfect holiday cocktail recipe for so many occasions. The color, the flavor, and the fun name make it such a festive drink!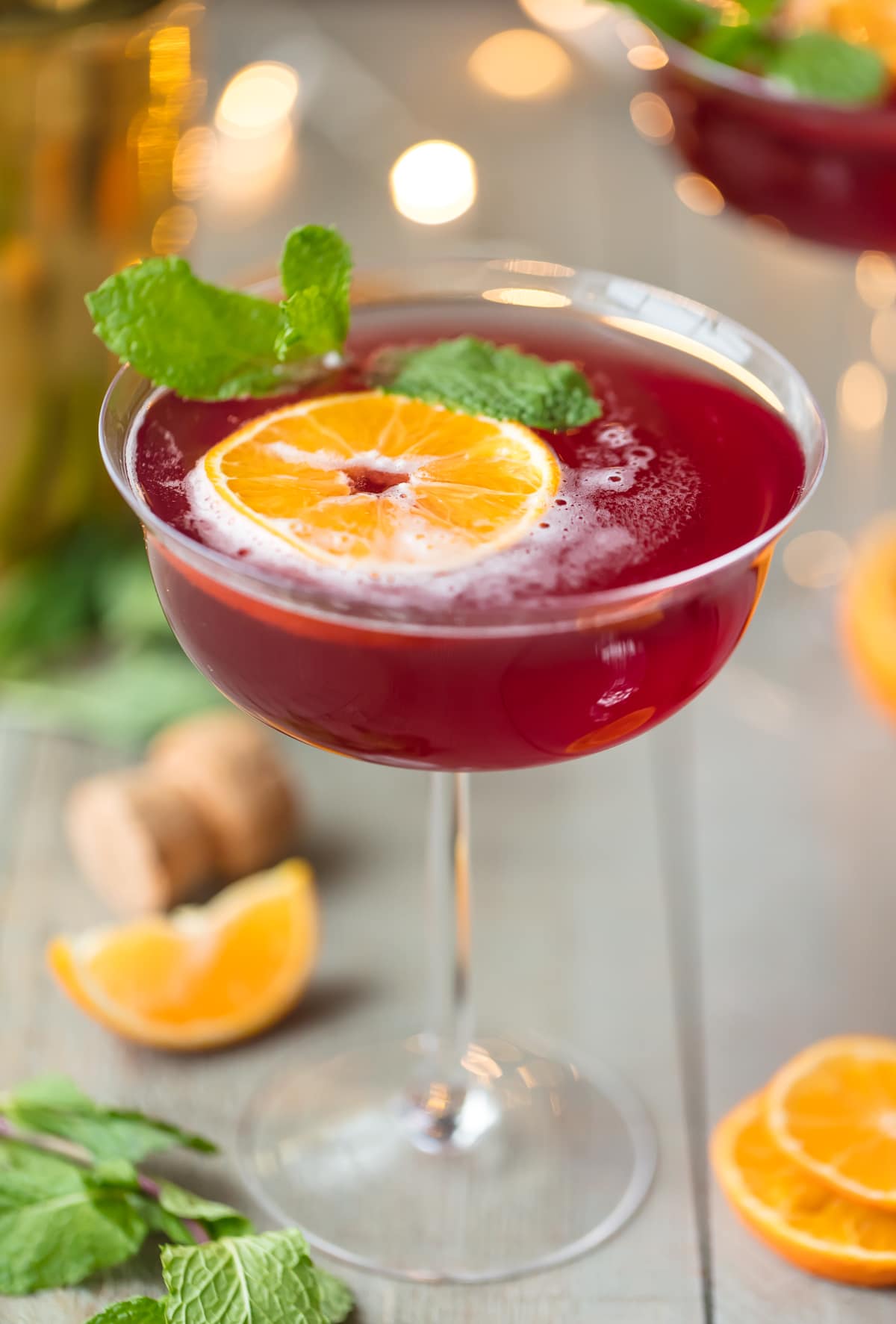 How to Make a Flirtini Cocktail
A super easy cocktail recipe is coming right up! I like to keep my drinks simple: really good ingredients, mix them together, and done. And of course I do like to make them really pretty too, so don't forget the garnishes! This Sparkling Holiday Flirtini is such a great drink to make at home for a special night, or to serve at a party or get together with friends. When you can have a drink this tasty without any hassle, you know it's a good recipe!
What's in this cocktail?
Orange Vodka
Pineapple Juice
Cranberry Juice
Champagne (use Red Moscato Champagne for the beautiful color!)
These ingredients blend together to make one seriously yummy drink! Garnish with orange slices and a bit of mint to finish it off in style.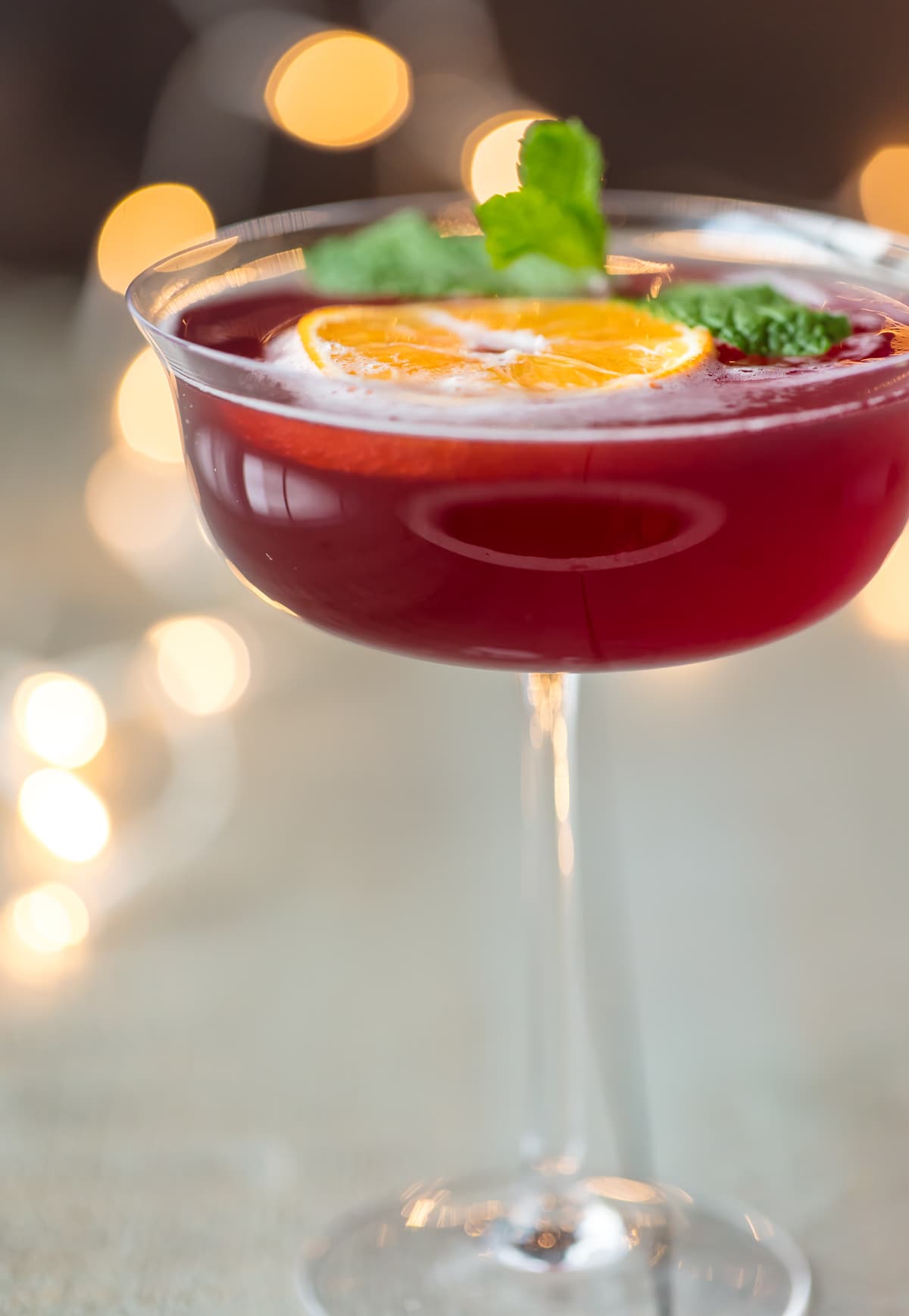 I know you guys are going to love this simple and delicous holiday cocktail recipe. The Sparkling Holiday Flirtini is the most fun drink you can make for any holiday or special occasion!
See the recipe card below for details on how to make this Sparkling Holiday Flirtini. Enjoy!
If you liked this drink, try some other favorite holiday cocktail recipes: