Biscotti cookies, or riscotti cookies as my family calls them, are one of our favorite holiday cookies. Similar to a sugar cookies, they are flavored with a hint of anise for a wonderful flavorful treat. Topped with a delicious icing, I know they will become your families favorite too!

Riscotti cookies might be something only my family will understand since we kind of made up the name! Riscotti cookies are also called biscotti cookies. Either way, they are delicious!
How To Make Biscotti Cookies
Scroll down to get the full recipe!
Combine: Cream together the sugar, butter and shortening and add the eggs one at a time before adding the anise extract. In a separate bowl whisk together the dry ingredients. Add the dry ingredients to the wet and then chill the dough.
Prep: Preheat the oven. Cut the dough into slices and place on parchment lined cookie sheets.
Bake: Bake the cookies until set and slightly golden.
Finish: Let the cookies cool, pour over the icing and finish with sprinkles.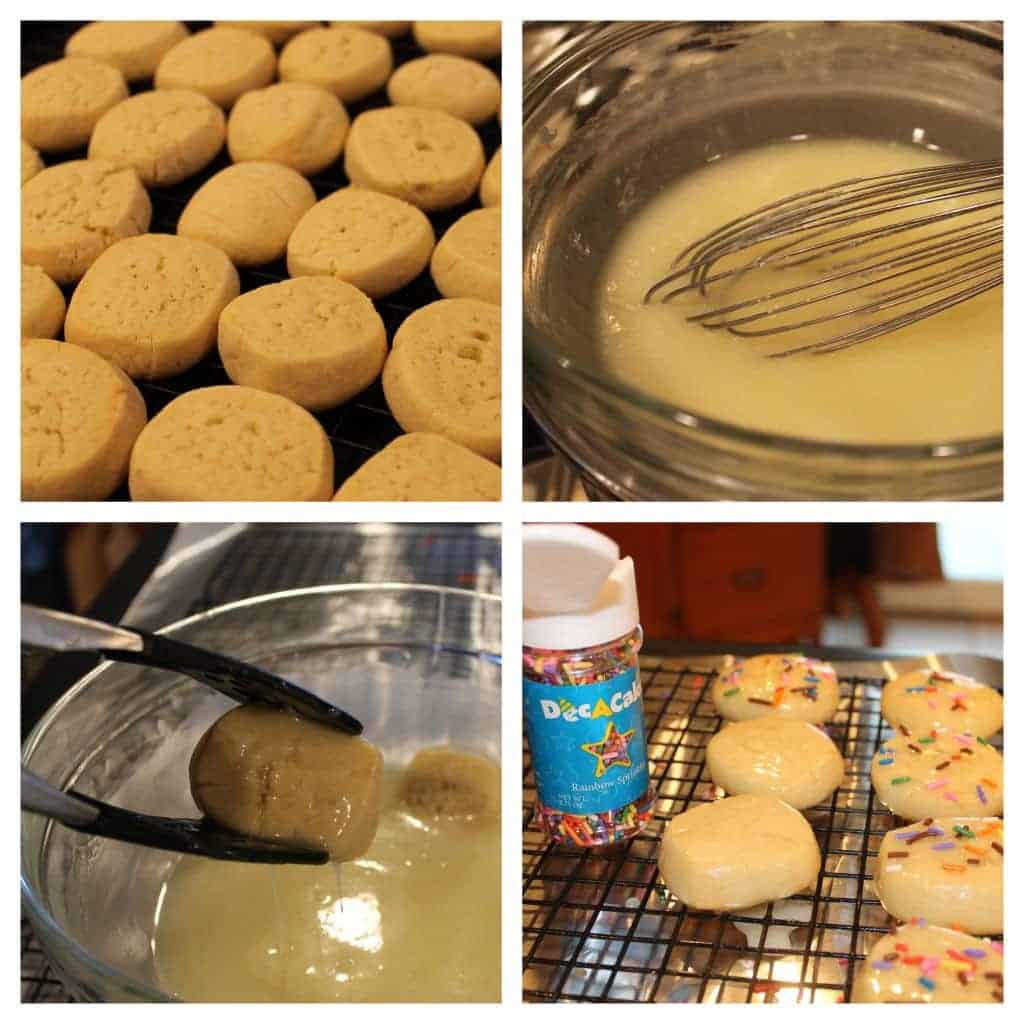 What is a biscotti cookie?
This is a cross between a sugar cookie and a ball cookie, but with the added touch of anise extract. The sweet icing finishes these cookies perfectly and I can never resist a few sprinkles!
These cookies are so festive and fun. They will always be the cookie that makes me think of Christmas, but they would also be perfect for so many events. Decorated this way would be so cute for a birthday party.
How do you store them?
Be sure to let the icing completely set before transferring the biscotti cookies to an airtight container. Because these aren't soft cookies, they will keep well for about a week. You can also freeze the un iced cookies on a baking sheet and transfer them to freezer bags.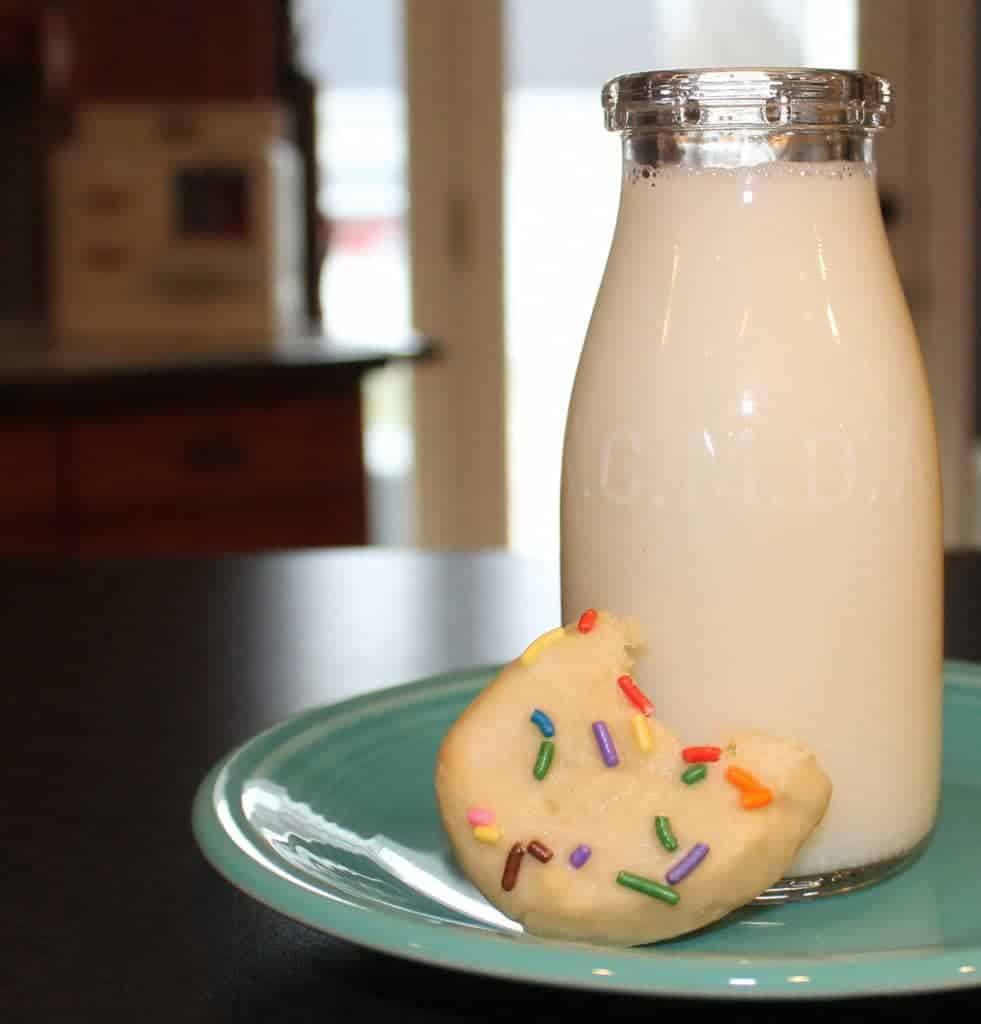 Recipe Notes and Tips
Be sure to let the dough chill before you bake the cookies. This will prevent them from spreading too much when baked.
The biscotti cookies are baked when they are very lightly golden. Take care not to over bake them.
Don't ice the cookies until they have completely cooled.
If you plan on freezing the biscotti cookies, don't ice them.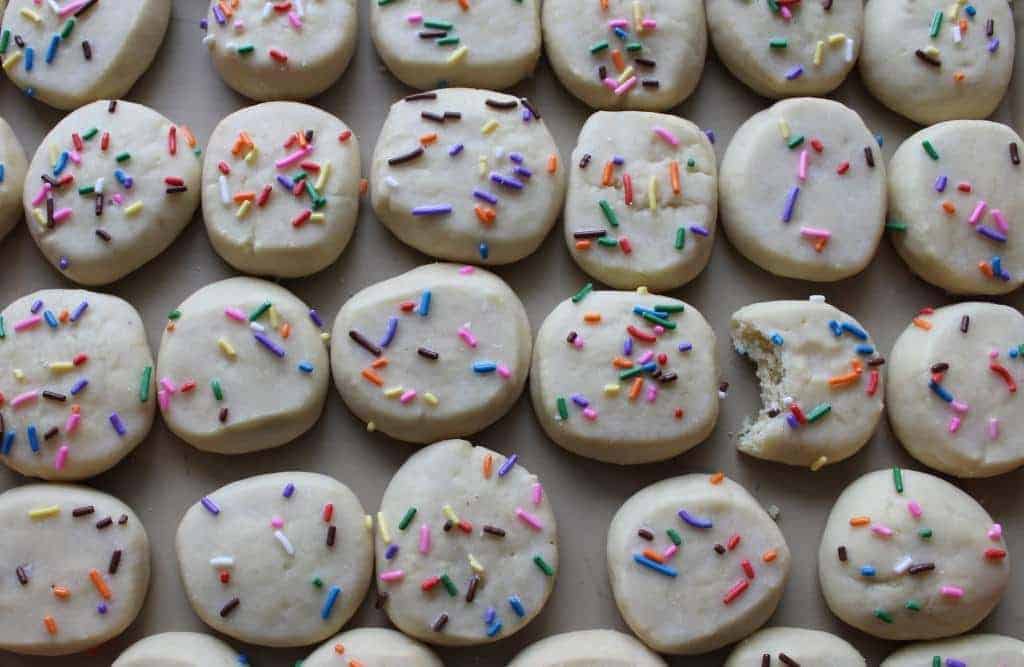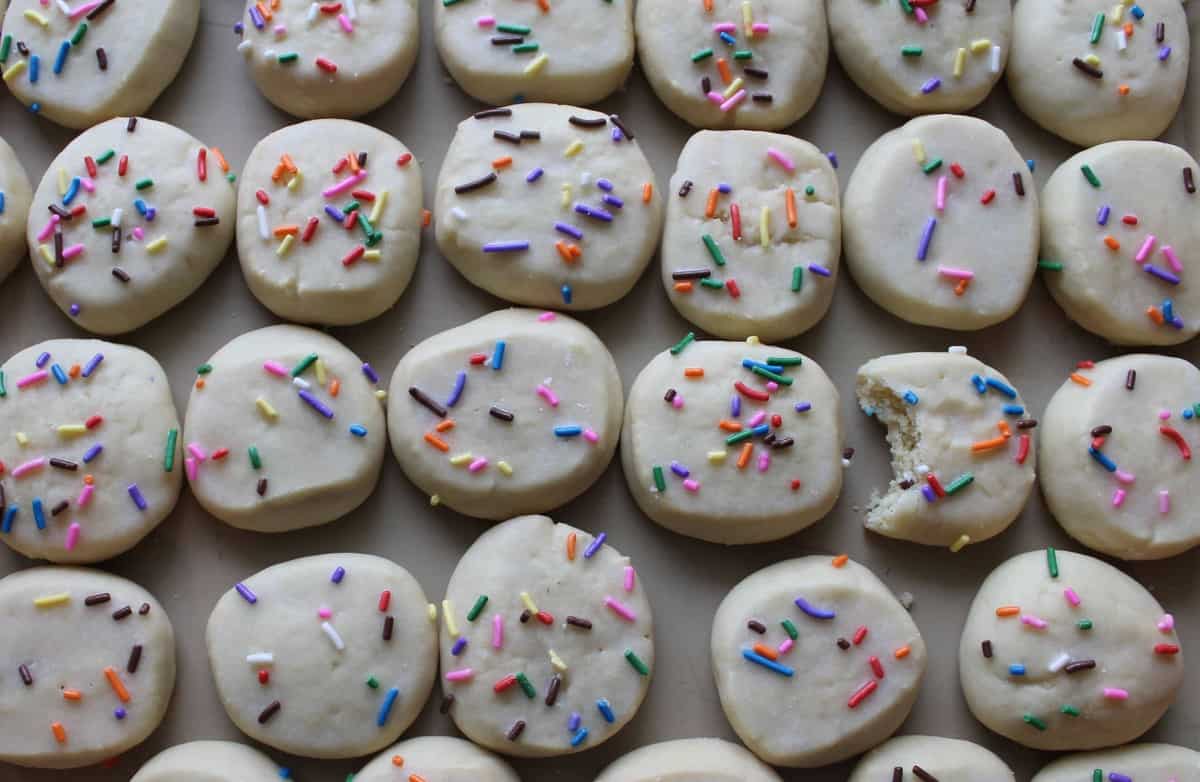 I hope your family enjoys these as much as ours!!! Enjoy!
More Cookie Recipes: