Share some festive Christmas cookies with family and friends–starting with Riscotti Cookies. My family loves Riscotti Cookies. Don't confuse riscotti with biscotti, though. Biscotti actually translates to "twice baked," and that's what happens–the baked cookies are left in the oven on low heat and they get quite firm and crunchy. Riscotti, on the other hand, are similar to firm sugar cookies; they're flavored with a hint of anise and topped with a delicious icing. I'm sure that once you try these lesser-known cousins of biscotti, they will become your family's favorite too!

Why you'll love Riscotti Cookies
They're super easy! These are homemade slice-and-bake cookies, after all.
They're super delicious! Sugar cookie dough, anise flavoring, powdered-sugar frosting, maybe a few sprinkles on top…what's not to love?!
They're super festive! These look so Christmasy and fun–they liven up a plate of cookies every time!
How To Make Riscotti Cookies
Be sure to see the recipe card below for full ingredients & instructions!
Make the dough: Cream together the sugar, butter, and shortening; add the eggs and then the anise extract. In a separate bowl, whisk together the dry ingredients. Add the dry ingredients to the wet and then chill the dough.
Prep: Preheat the oven. Cut the dough into slices and place on parchment-lined cookie sheets.
Bake: Bake until set and slightly golden.
Frost: Let the cookies cool, dip into the icing, and finish with sprinkles.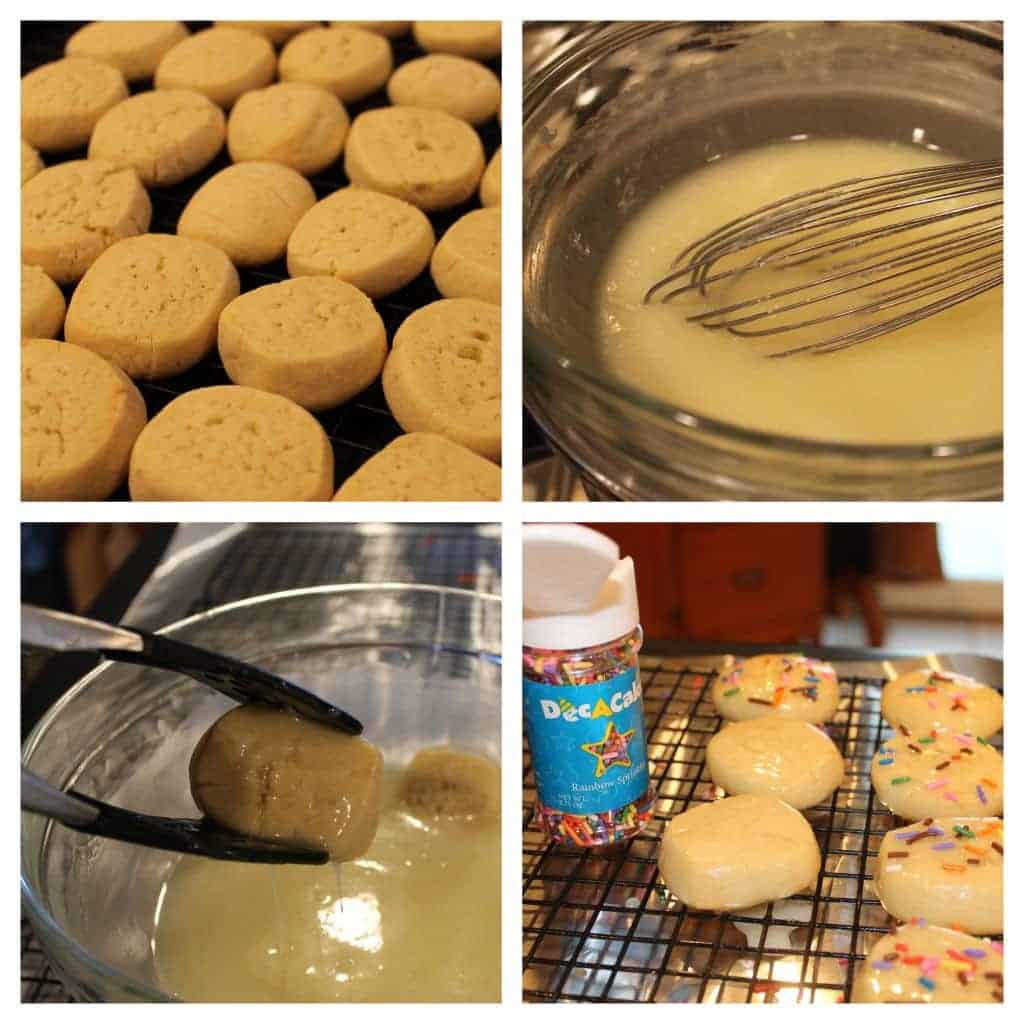 What is a Riscotti Cookie?
This is a cross between a sugar cookie and a ball cookie, but with the added touch of anise extract. While traditional biscotti are quite hard and crispy, Riscotti Cookies are crumbly and sweet.
The icing finishes these cookies perfectly and I can never resist adding a few sprinkles for a holiday touch.
These cookies are so festive and fun. I hope your family enjoys these as much as my family does!
They will always be the cookie that makes me think of Christmas, yet they are also perfect for so many events. Just think how cute they'd be at a birthday party!
How do you store Anise Cookies?
Be sure to let the icing completely set before transferring the cookies to an airtight container. Because these aren't soft cookies, they will keep well for about a week.
You can also freeze the un-iced cookies on a baking sheet and transfer them to freezer bags.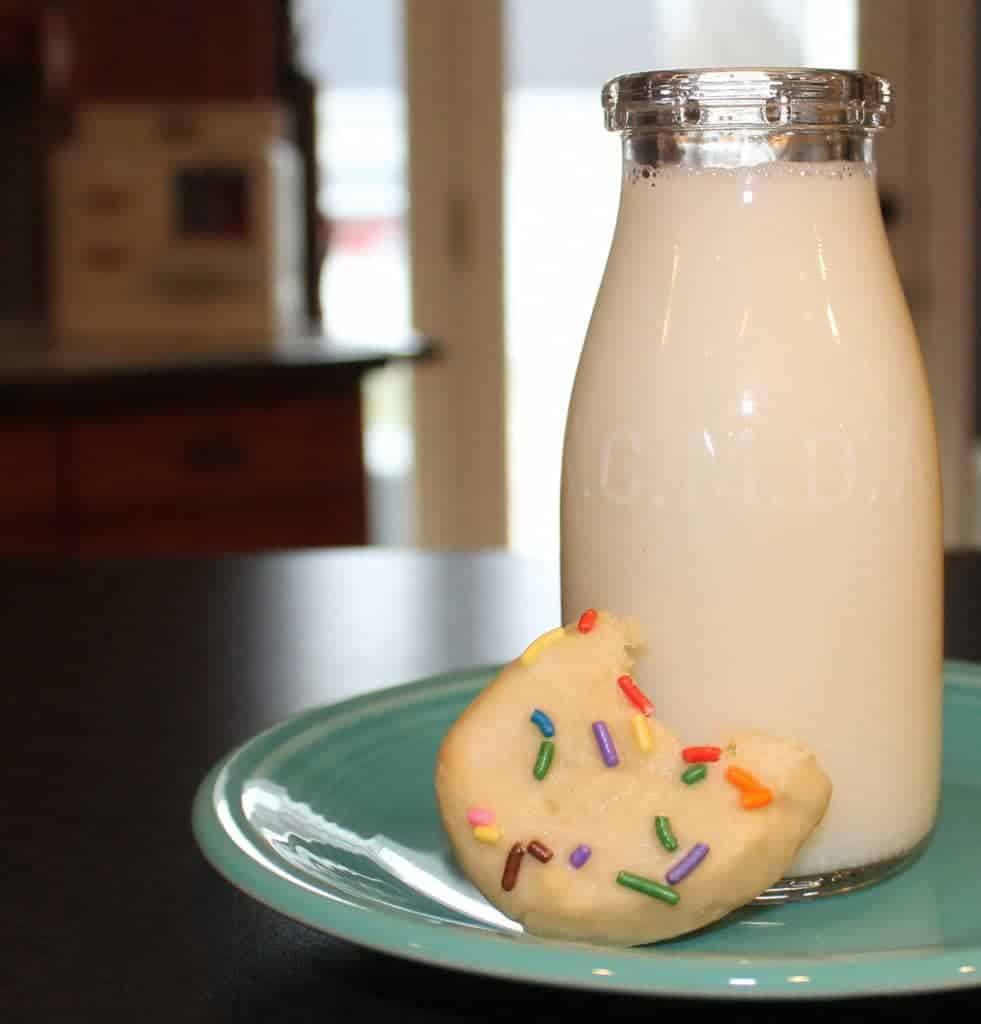 Tips!
Be sure to let the dough chill before you bake the cookies. This will prevent them from spreading too much when baked.
Riscotti Cookies are done when they are very light golden. Take care not to overbake them.
Don't ice the cookies until they have completely cooled.
If you plan on freezing the cookies, don't ice them.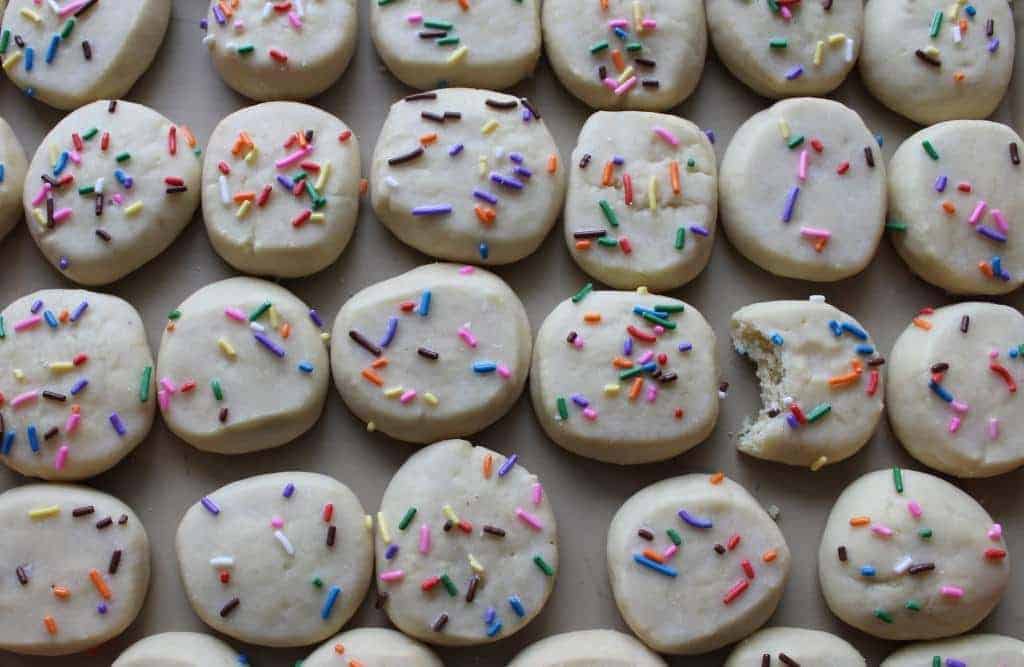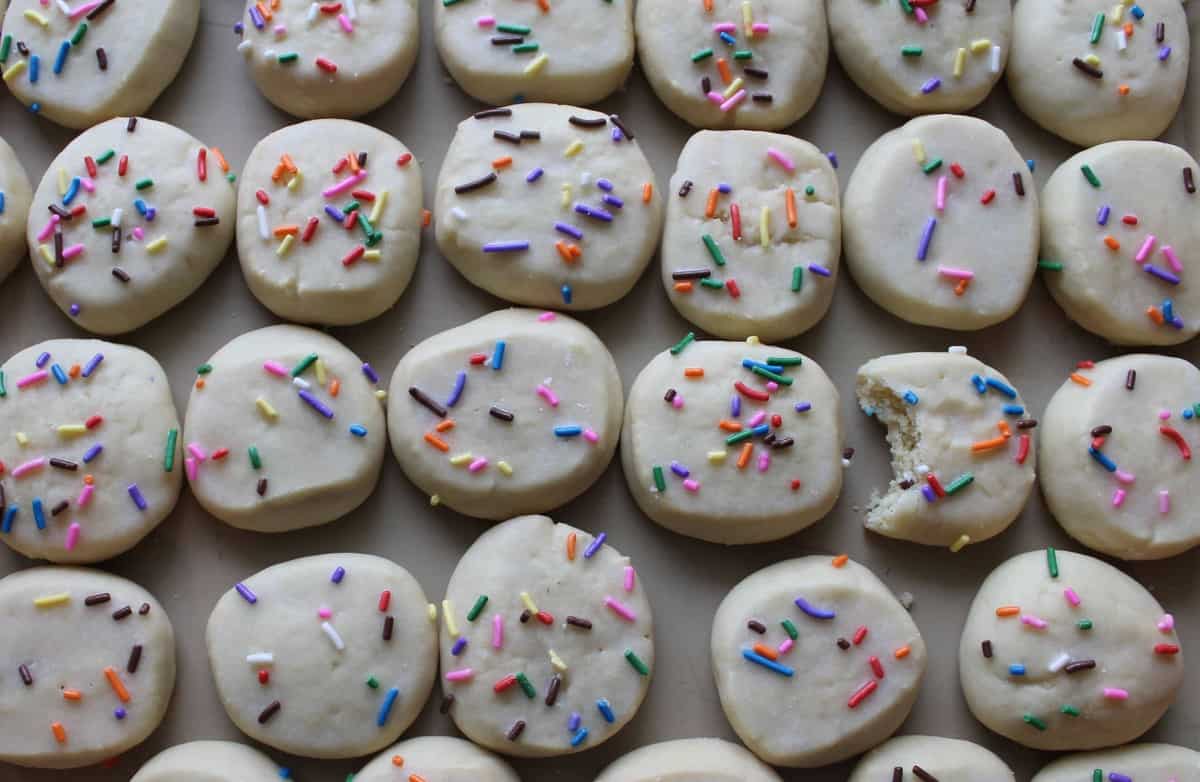 More Cookie Recipes:
If you make this recipe be sure to upload a photo in the comment section below or leave a rating. Enjoy!