Molasses Cookies are a holiday staple around our house. This recipe yields such chewy cookies, with warm spices and a delicious molasses flavor. They're the perfect treat to fill your cookie jar!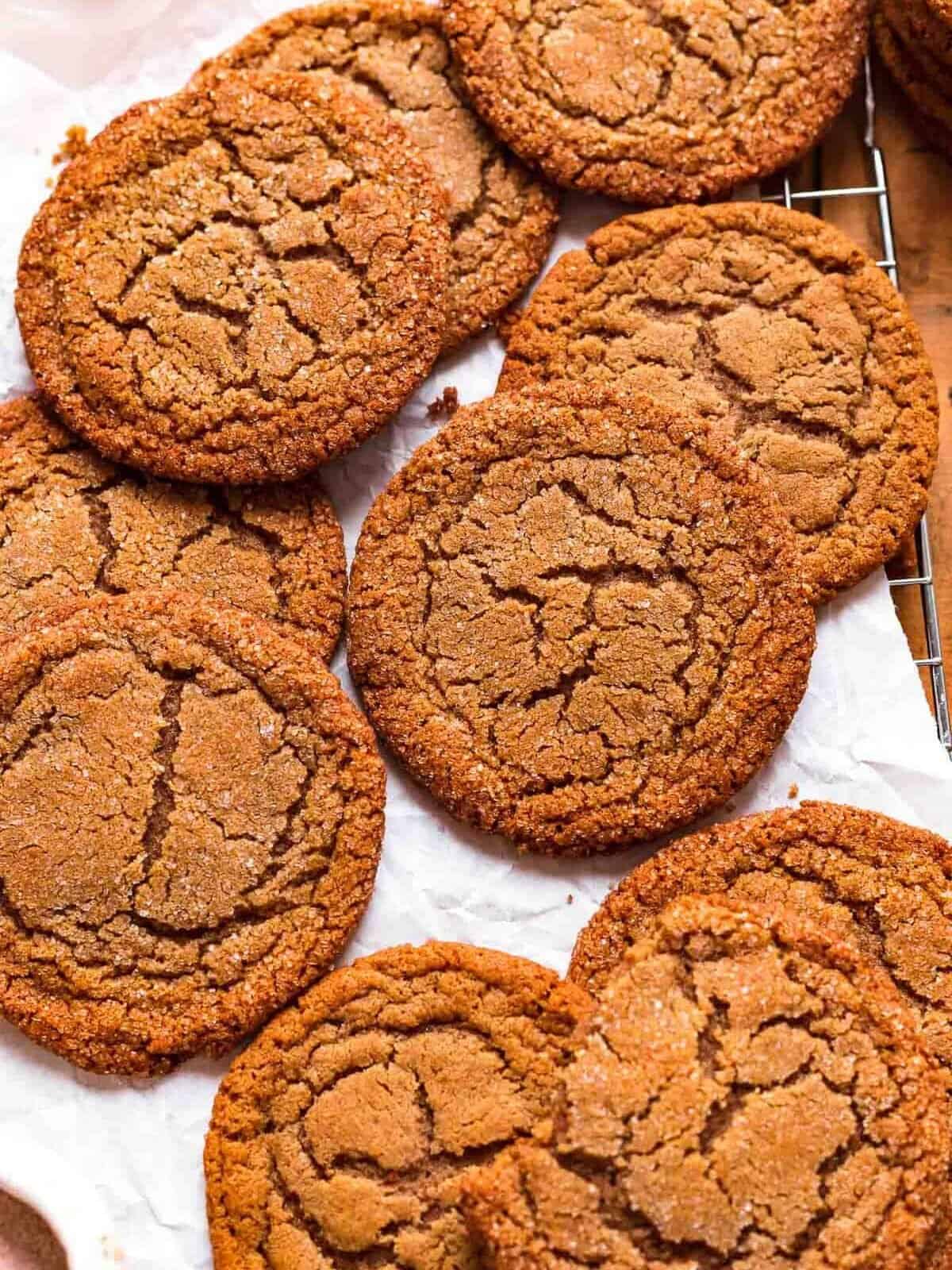 Why We Love This Molasses Cookie Recipe
Tender. Vegetable shortening is the key to moist and soft cookies.
Chewy. Baking soda keeps these cookies soft and chewy and helps to cut the acidity of the molasses for a smooth flavor.
Flavorful. Light molasses has a mild and smooth flavor and texture; while cloves, ginger, and cinnamon add a warm and spicy element.
Variations on Chewy Molasses Cookies
There are so many ways to change up these classic cookies to better suit your individual tastes. You can adjust the amount of spices up or down for a more pronounced flavor, or try adding some cardamom, allspice, or black pepper for even more flavor.
Some citrus zest, dried fruits, or nuts can add a fun textural contrast, or try adding some white chocolate chips for an extra pop of sweetness.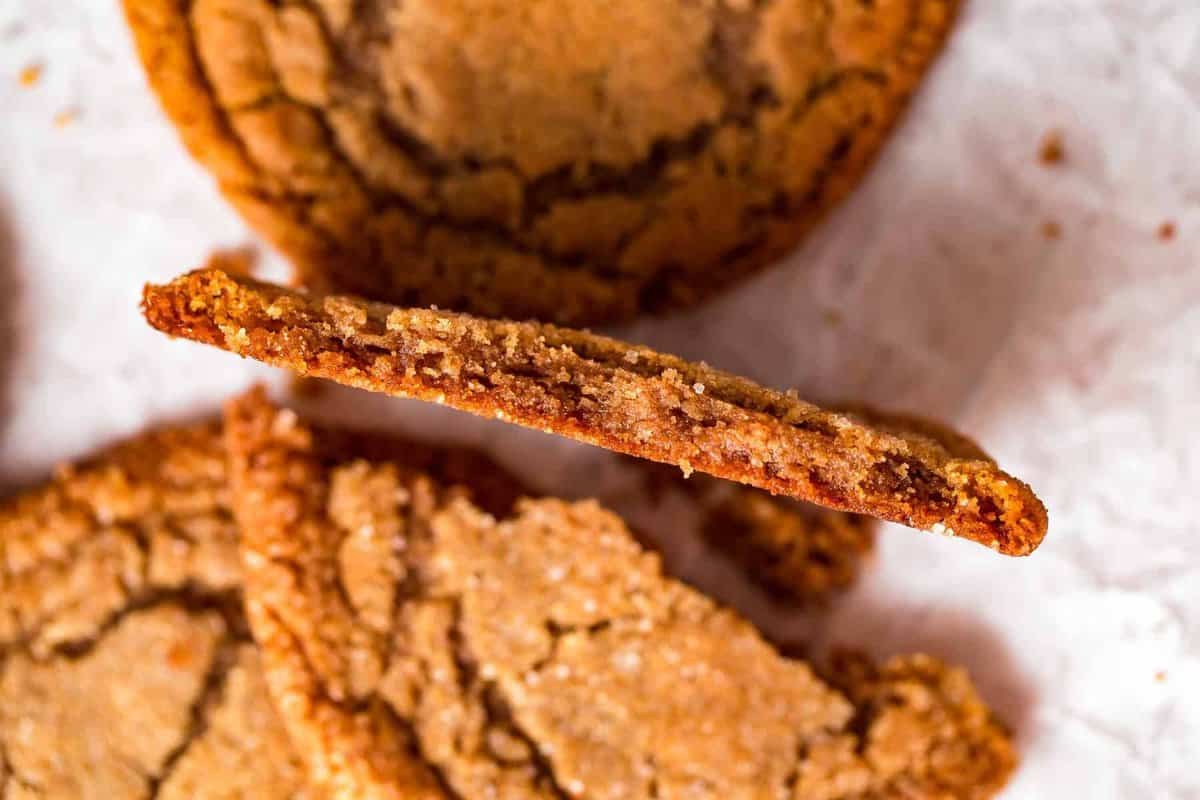 How to Store
Store leftover molasses cookies in an airtight container at room temperature for up to 5 days or in the refrigerator for up to 1 week.
How to Freeze
These molasses cookies freeze beautifully and will keep for up to 1 month. Store them in an airtight container or Ziplock bag to maintain their freshness. You can enjoy them straight out of the freezer or let them come to room temperature first.
Serving Suggestions
I love these holiday spiced cookies with a warm glass of milk, oat milk, or eggnog for dunking. They're also great slathered with some vanilla frosting.
What is the difference between molasses cookies and gingerbread cookies?
While both cookies are similar in flavor, molasses cookies are soft and chewy, while gingerbread cookies are crunchier and more shortbread-like. Gingerbread cookies are also cut-out cookies, while molasses cookies are rolled into balls.
What kind of molasses is best for cookies?
I generally use a lighter molasses in these cookies, but a dark, or "robust" molasses will enrich the flavor and color of the cookies. Steer clear of blackstrap molasses for this recipe; the flavor is very intense and may overpower your spices.
Why are my molasses cookies flat?
If your cookies turn out flat, it's likely that your oven is too hot. I recommend investing in an oven thermometer, as ovens can be up to 25°F hotter or cooler than the stated temperature.
Why are my molasses cookies bitter?
If you use blackstrap molasses, it can certainly make your cookies bitter. They can also become bitter if too much baking soda is used. This recipe uses a lot of baking soda, but it is important to measure correctly to avoid adding too much.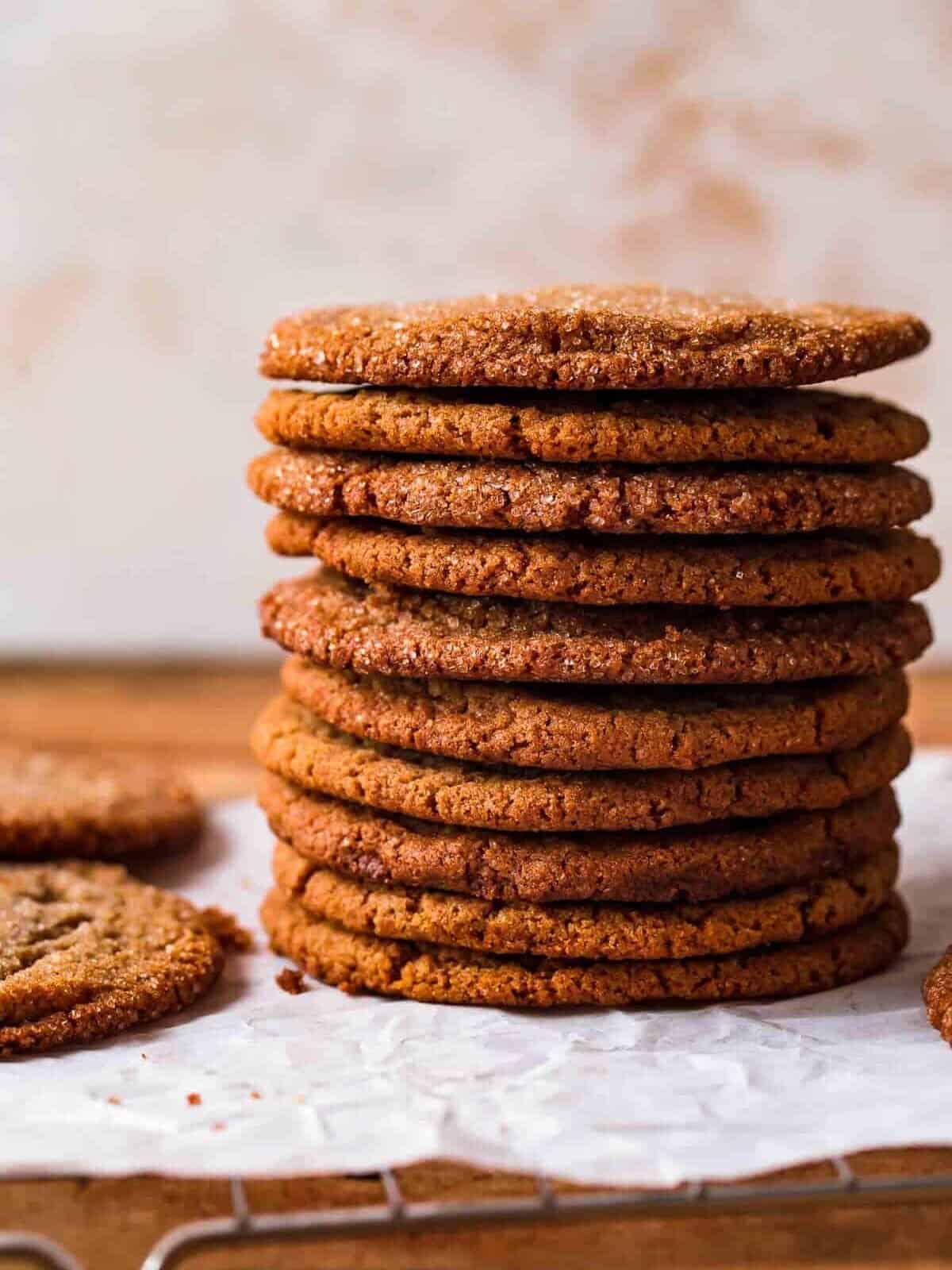 More Molasses Desserts To Try
5-Star Review
"Awesome. My fam ate him up and I had to make more than next day. Love these cookies." – Jacq Kelley
How to Make Molasses Cookies Step by Step
Cream the Butter and Sugars: Preheat your oven to 350°F and line a baking sheet with parchment paper. Using a hand mixer, beat 1½ cups of melted shortening, 2 cups of granulated sugar, and ¼ cup of unsulphured molasses together in a large bowl for 3 minutes.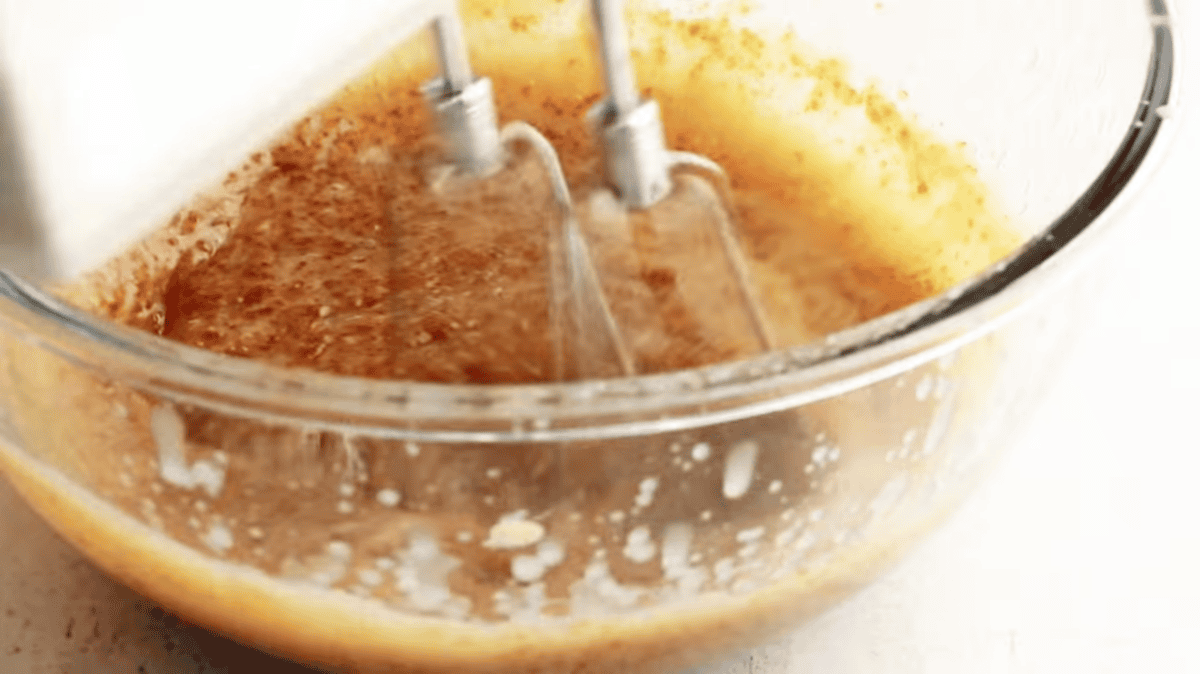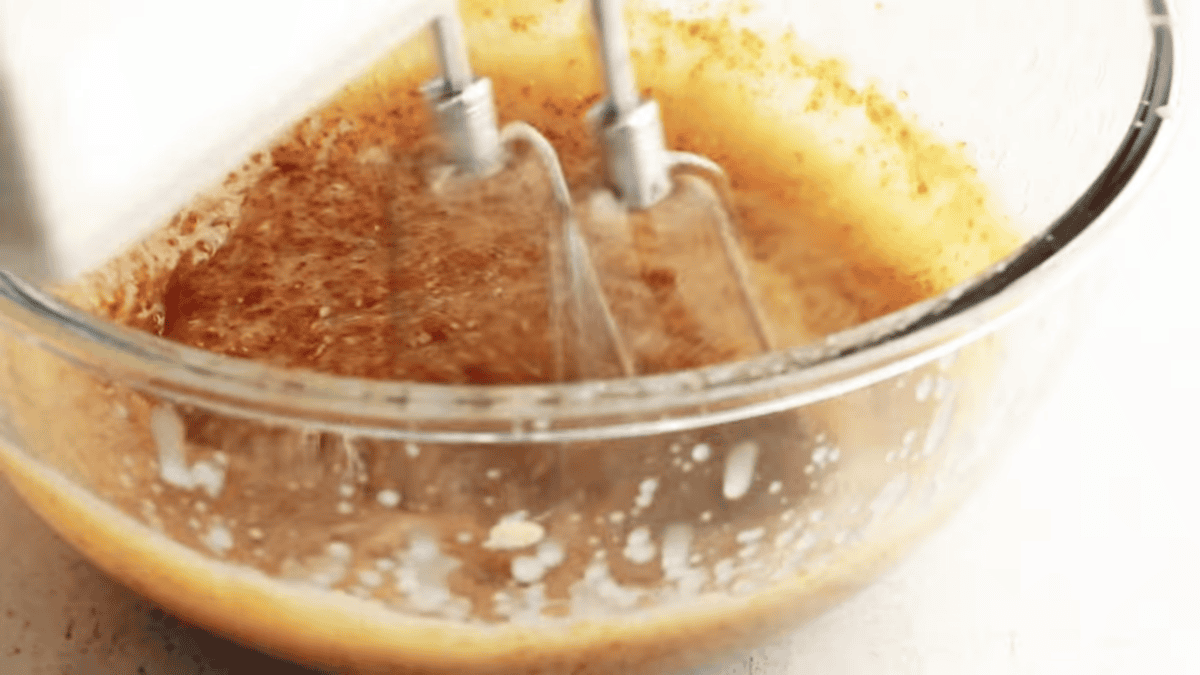 Add the Eggs: Add 2 large eggs and beat until well blended, about 2 minutes.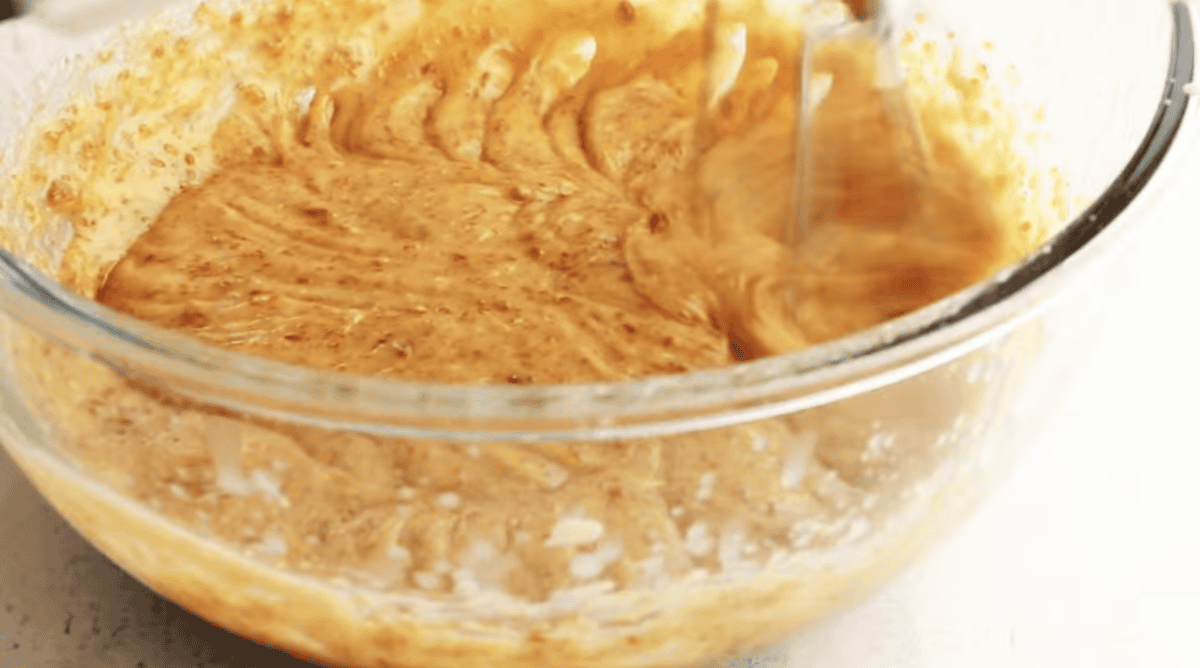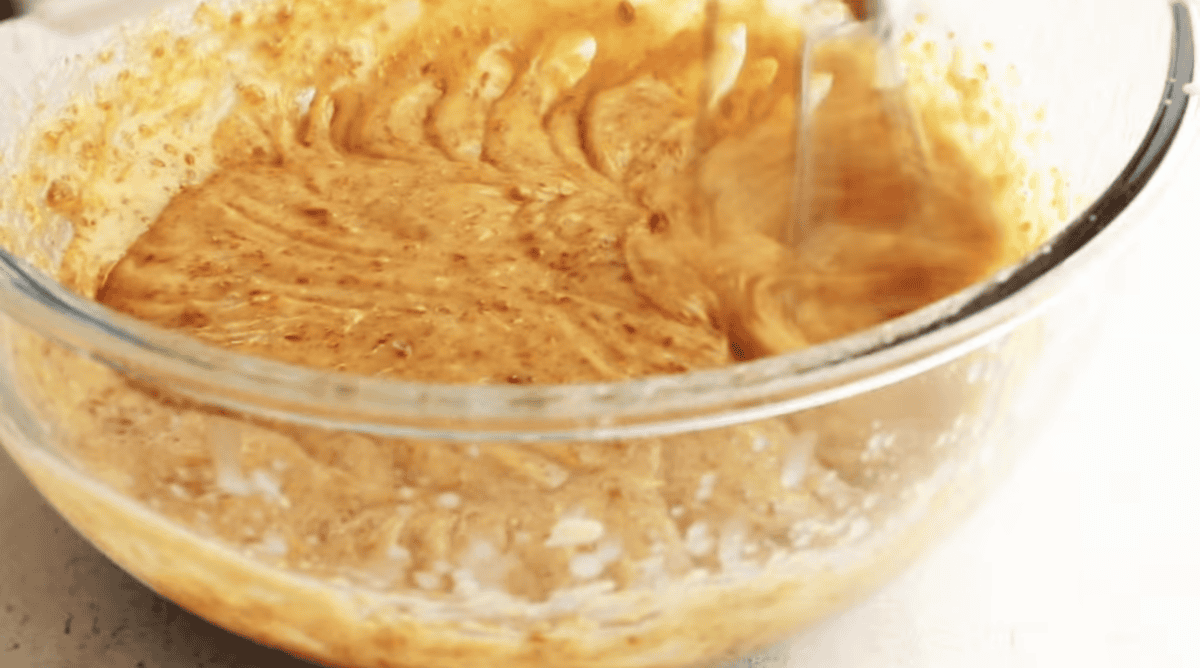 Whisk the Dry Ingredients: Combine 4 cups of all-purpose flour, 4 teaspoons of baking soda, 1 teaspoon of kosher salt, 1 teaspoon of ground cloves, 1 teaspoon of ground ginger, and 2 teaspoons of ground cinnamon together in a medium bowl.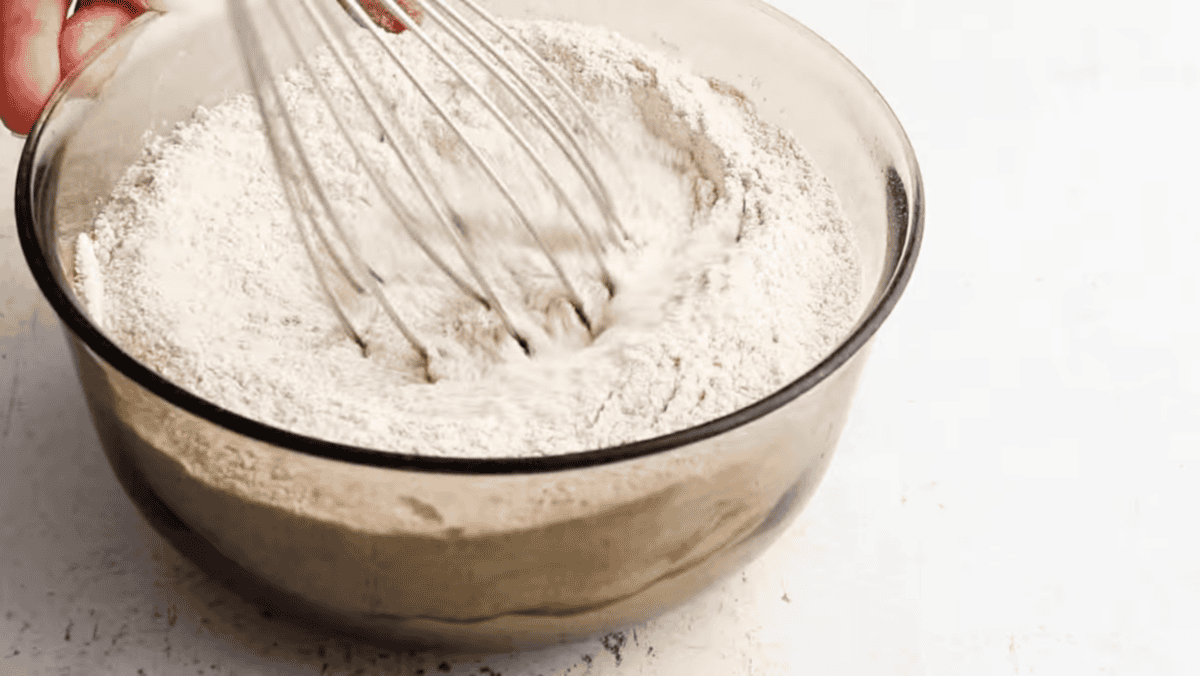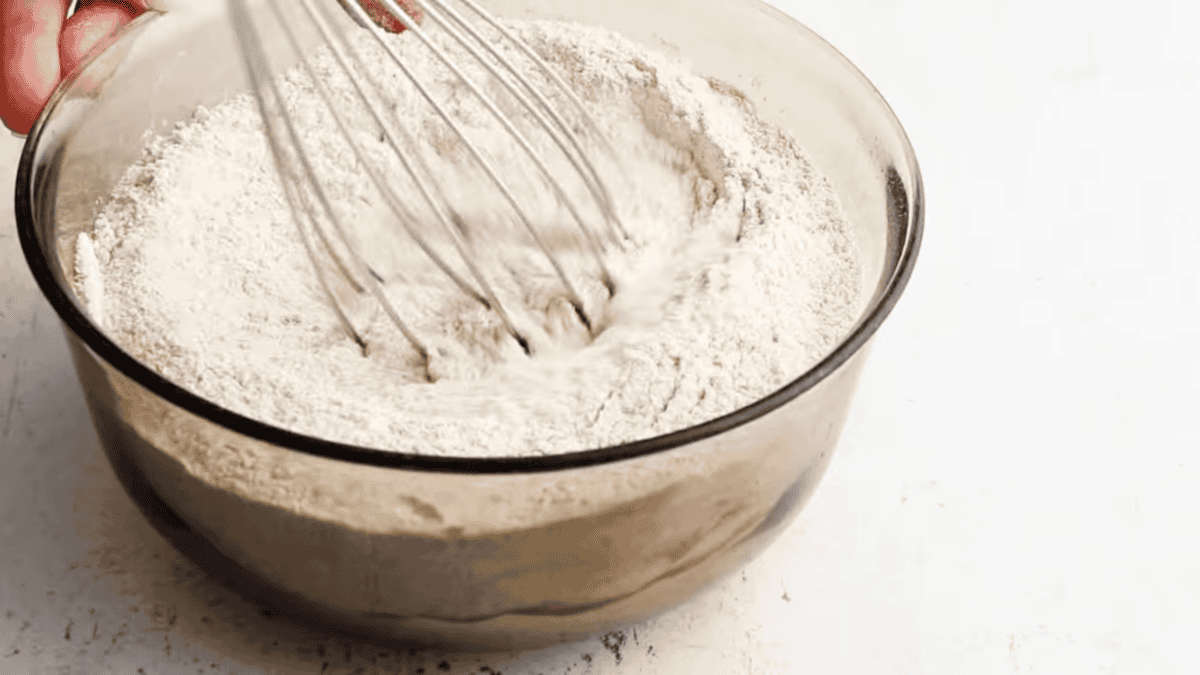 Mix the Wet and Dry: Add the dry ingredients to the shortening/sugar mixture and beat until thoroughly blended.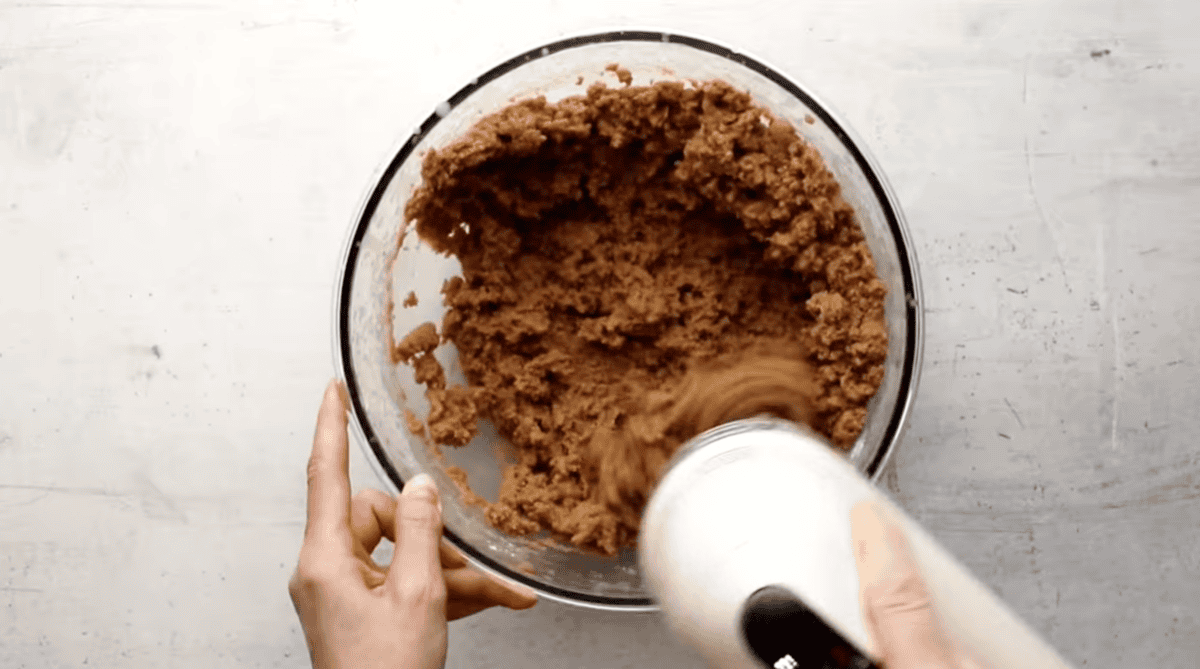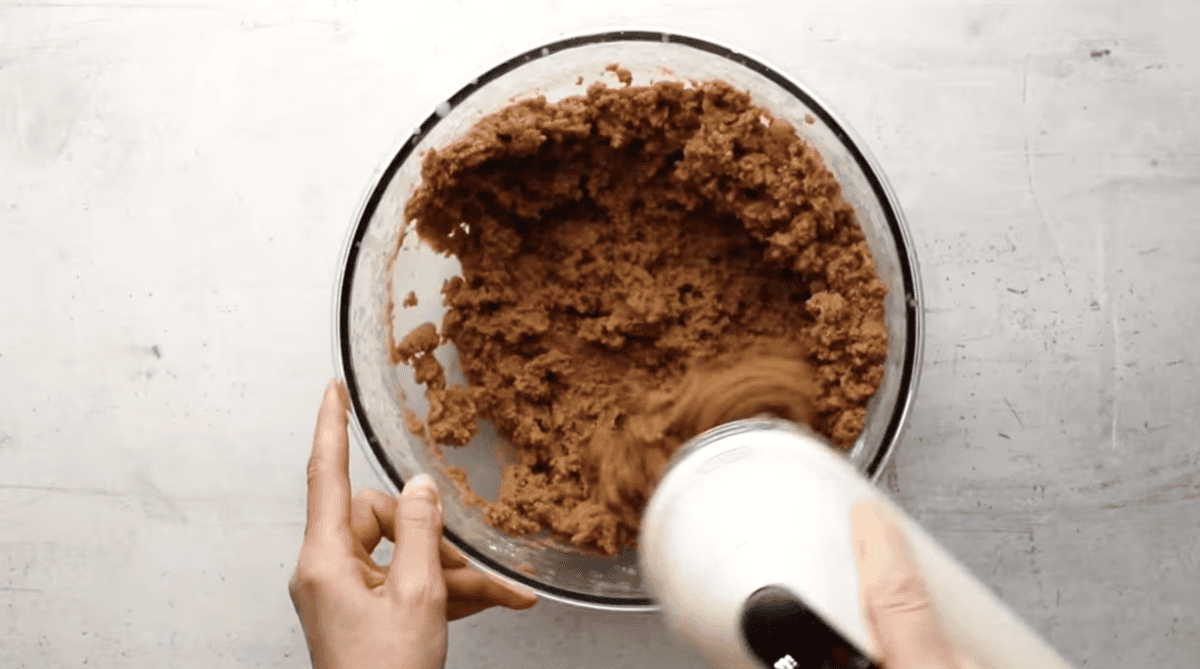 Rest the Dough: Let the cookie dough stand for 5-10 minutes.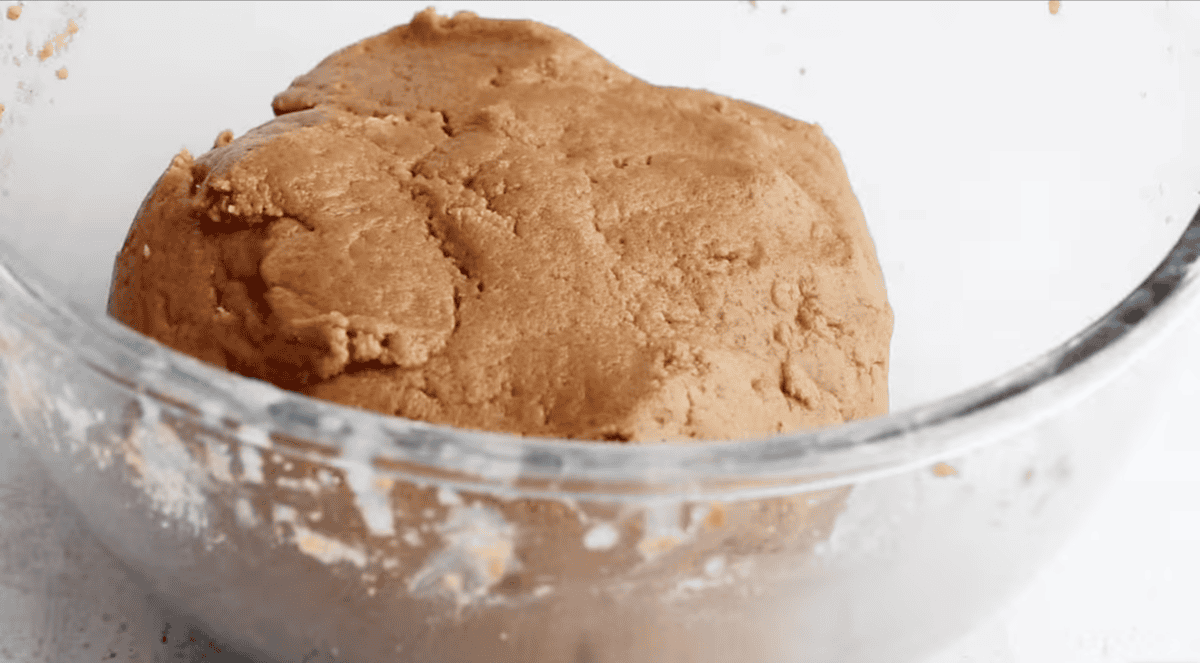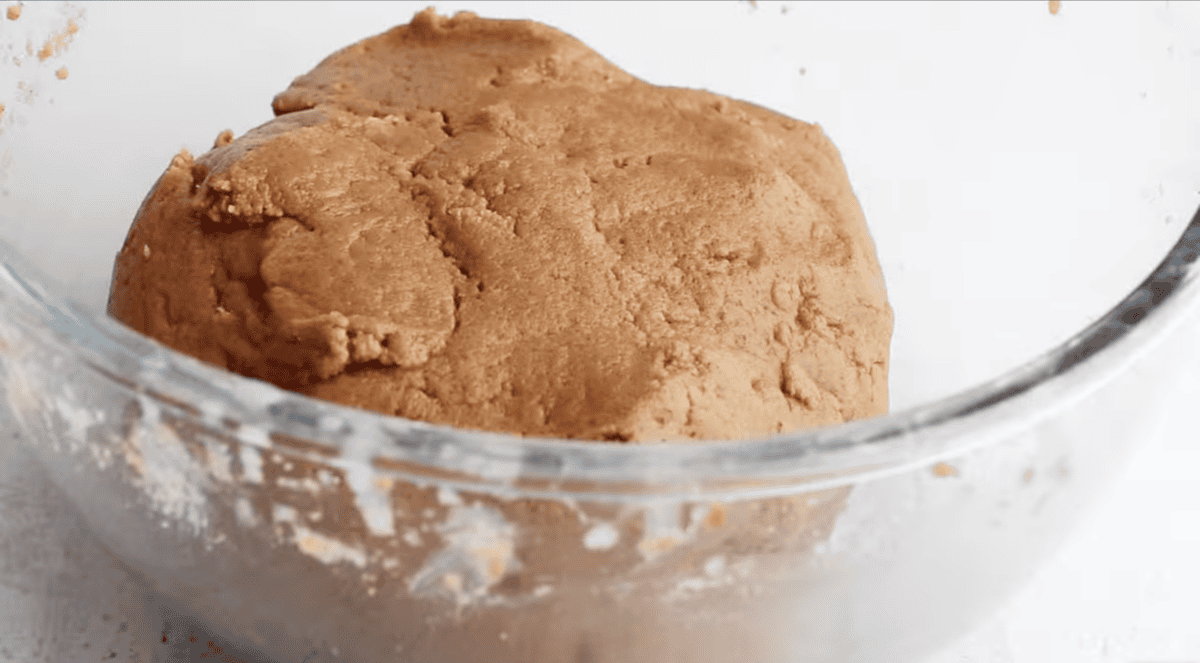 Roll the Dough: Roll into balls, then roll the balls into additional sugar (optional – my family prefers these without the sugar on top). Place onto parchment-covered cookie sheets 3 inches apart.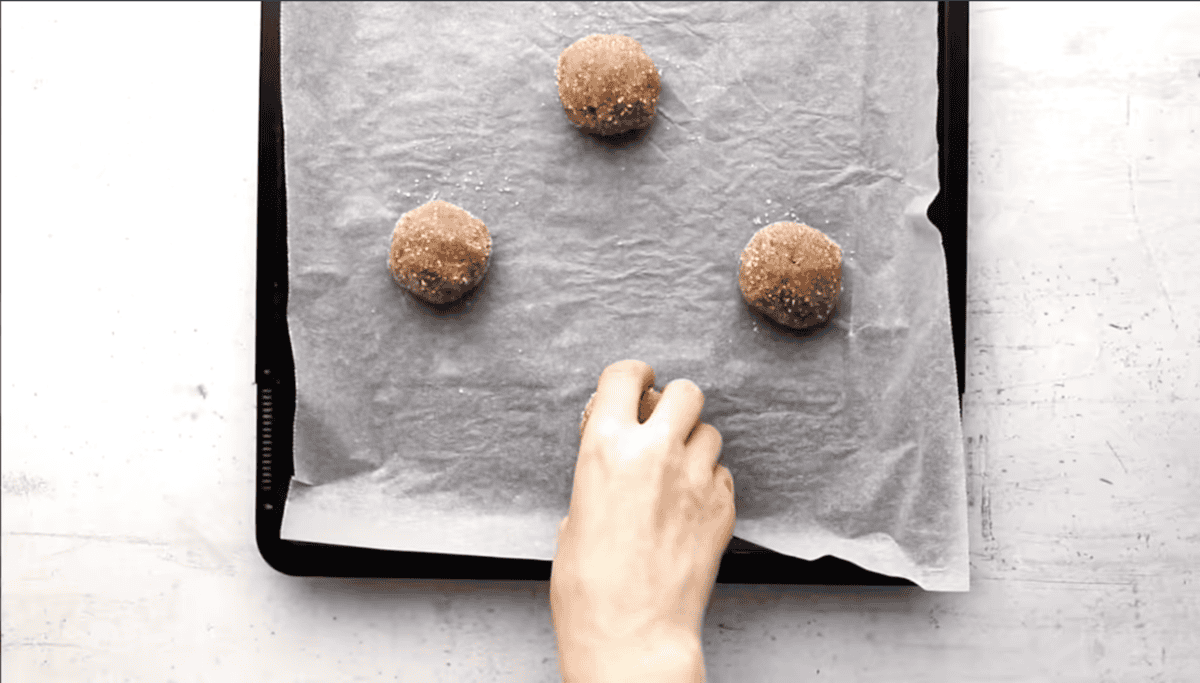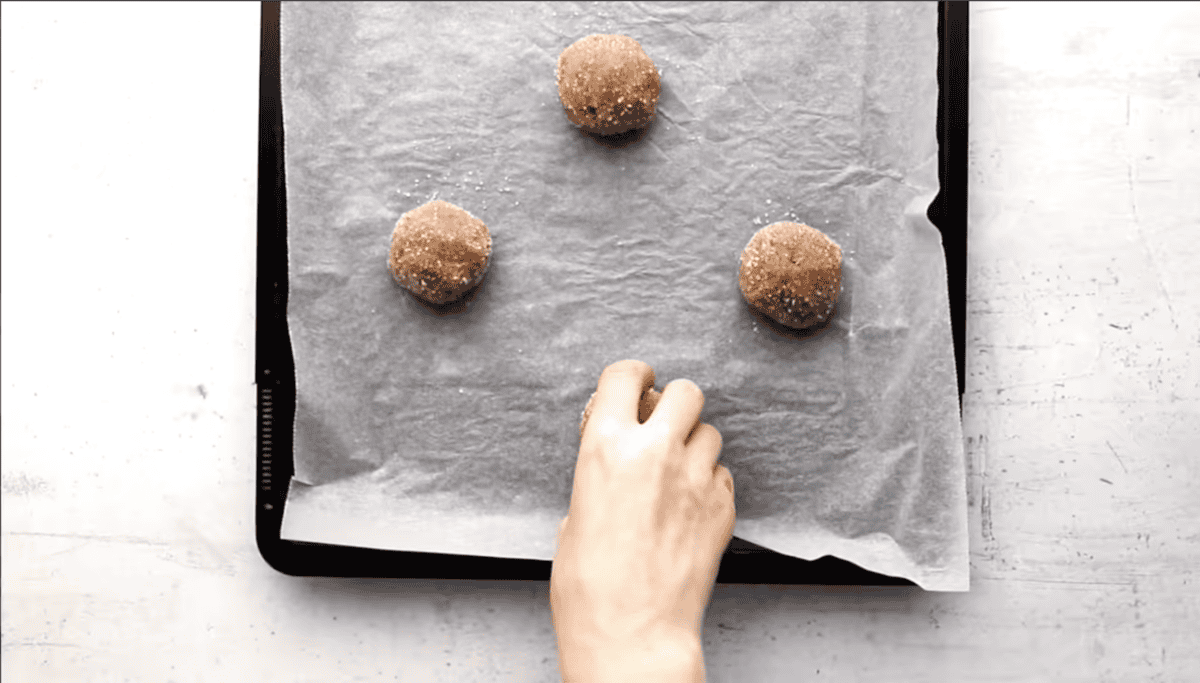 Bake and Cool: Bake in the preheated oven for 10-11 minutes, or until firm around the edges but not completely set. Place cookies on a cooling rack to cool completely.