My mom's famous molasses cookies are soooo good! You have to try these before you say that you don't like molasses cookies…seriously! Serve them warm and you won't be disappointed.
Becky here: just wanted to apologize for not posting yesterday! we were in kirksville for family Christmas and i got wrapped up watching mizzou beat illinois and playing with this little tiger.  MIZZOU-RAH!!!! but we are far from done with our favorite christmas recipes…so see below for mom's post of her famous molasses cookies.  enjoy!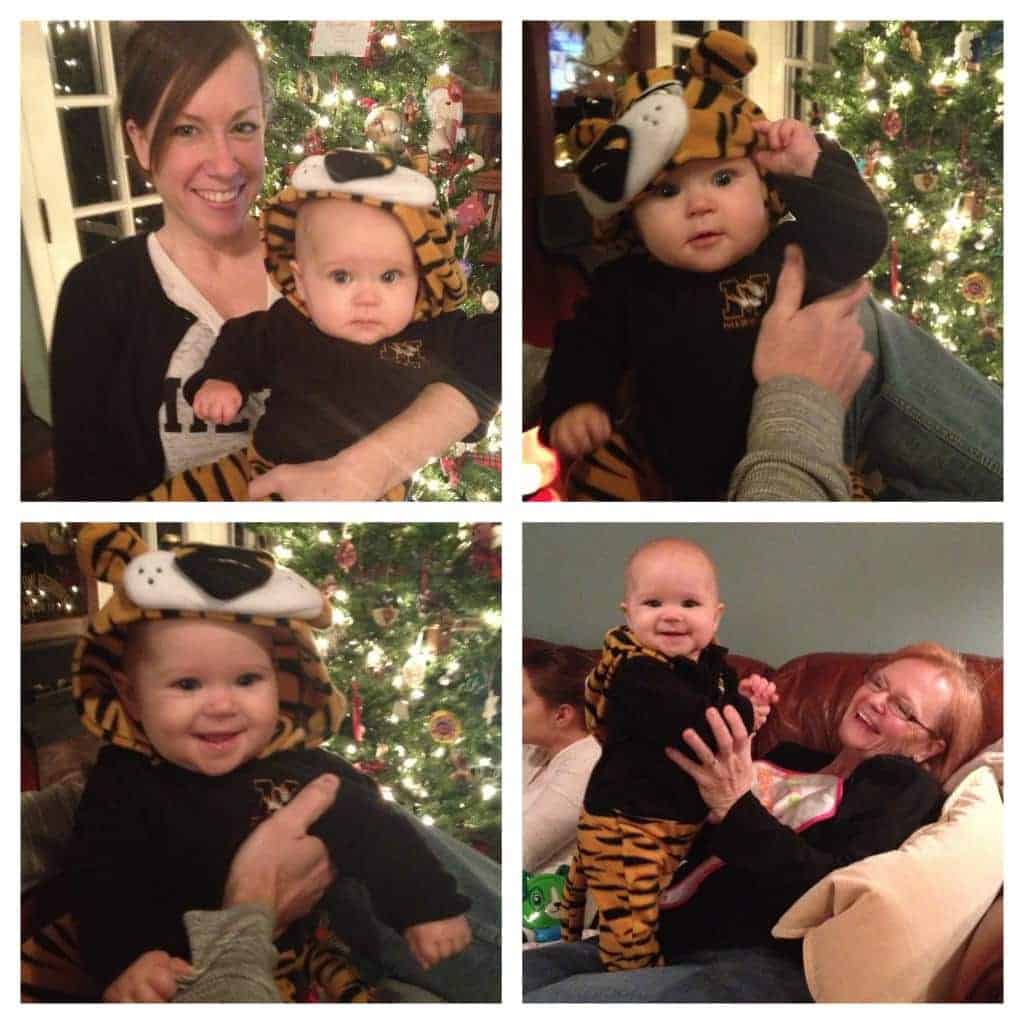 I have had the good fortune over the years of having many friends who are excellent cooks and bakers. One of those friends I met while my husband was working on his PhD in Columbia, MO. Her name is Jo Billings and her husband, Ward, was also in school at Mizzou.
I have many fond memories of Jo, but one of my favorite memories is the day she gave me a tray of these cookies as a thank you for babysitting one of her children. When Jo told me they were molasses cookies, I smiled and thanked her, but I sure didn't think I would like them. I have a very good reason for thinking that. You see, I always hated molasses and just the word "molasses" would make me almost physically ill. Okay, that might be an exaggeration, but not too much of one.
When my sisters (there are five of us and I am the fourth) and I were young we would play a game called "Guess This Taste While Blindfolded". We would take turns being the "victim", the blindfolded one, and would be fed 3 or 4 different food items. The blindfolded sister would then have to guess what the food was. Of course, each person was always fed some gross-tasting thing at the end of her turn. The one taste – the taste I feared and hated – the one taste that could make me dash to the sink to rinse out my mouth was…MOLASSES! Since my sisters knew my fear, that was always the last food item placed on my tongue. Why, oh why, did I ever play that game more than once?
That is how I felt until I was given a tray of these Molasses Cookies. Everything I ever thought about molasses changed with one bite of this deliciousness. This is one of my all-time favorite recipes and it has been cherished and shared since 1981. Thank you Jo!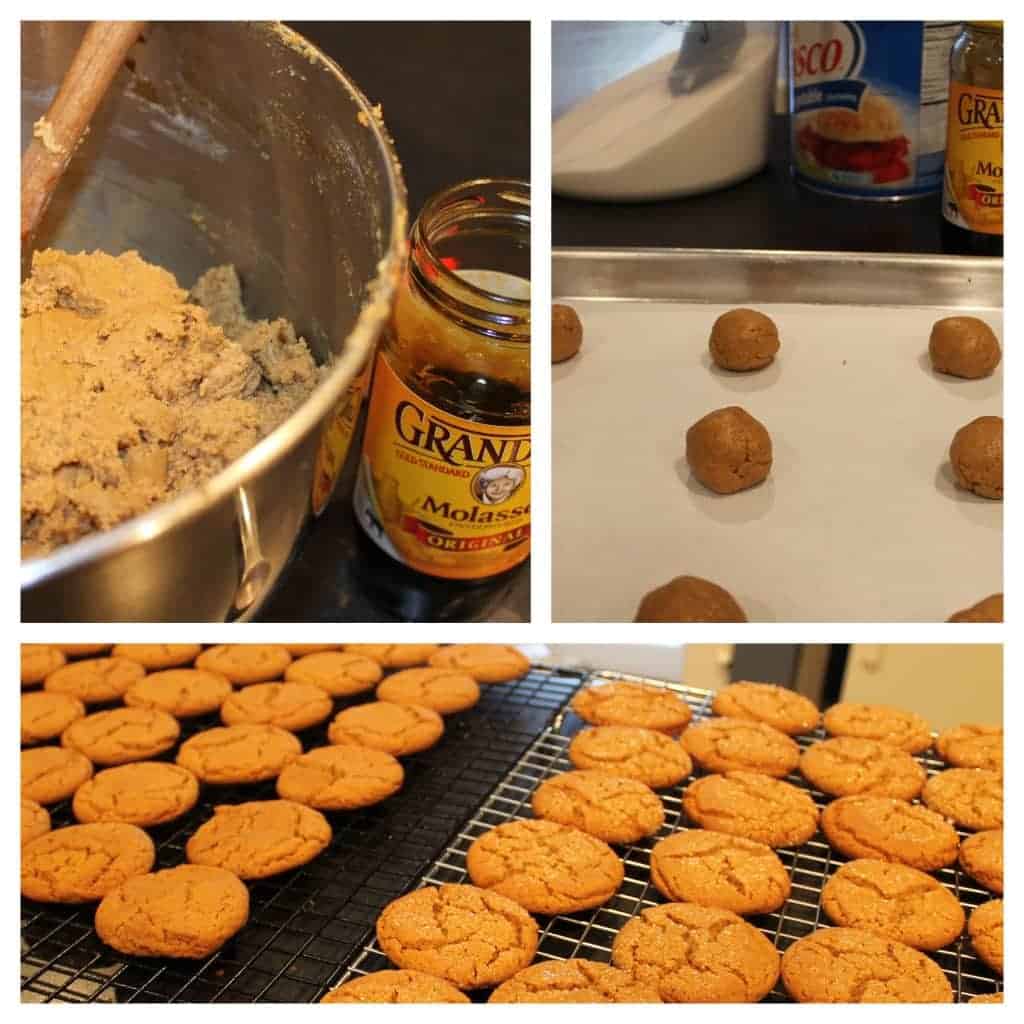 Detailed in the recipe below, you'll see this recipe isn't much more difficult that other cookie recipes.  Its definitely worth a try! My family prefers them without being rolled in sugar, but they're quite good both ways.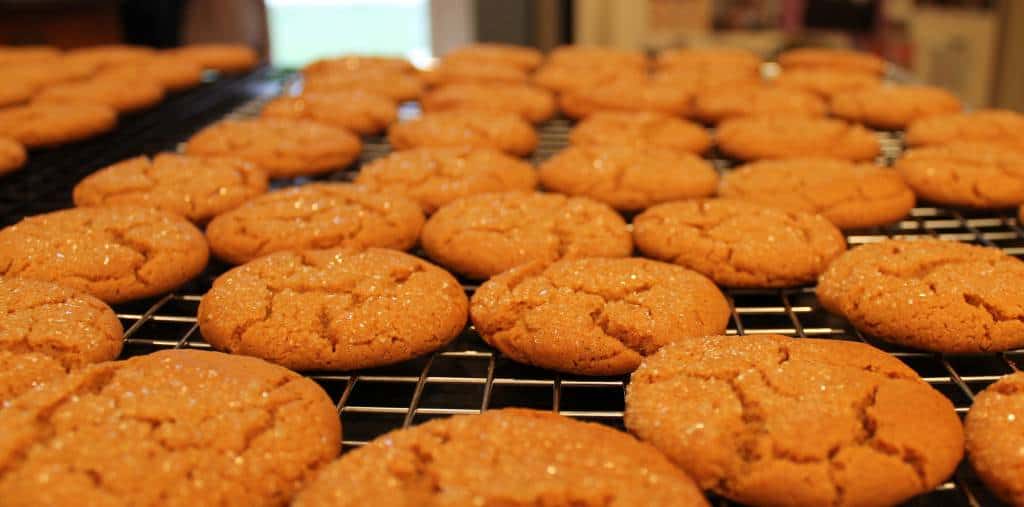 These really remind me of Christmas.  They are especially good served warm.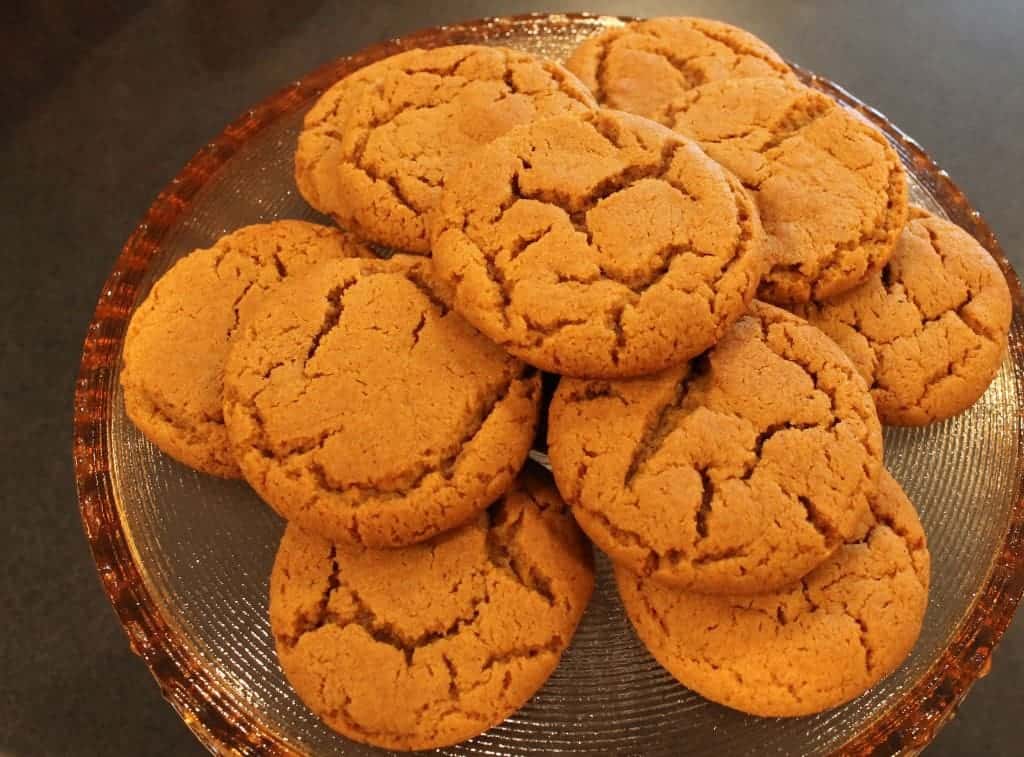 The kids just left after being here for an early Christmas.  These cookies didn't survive the weekend :)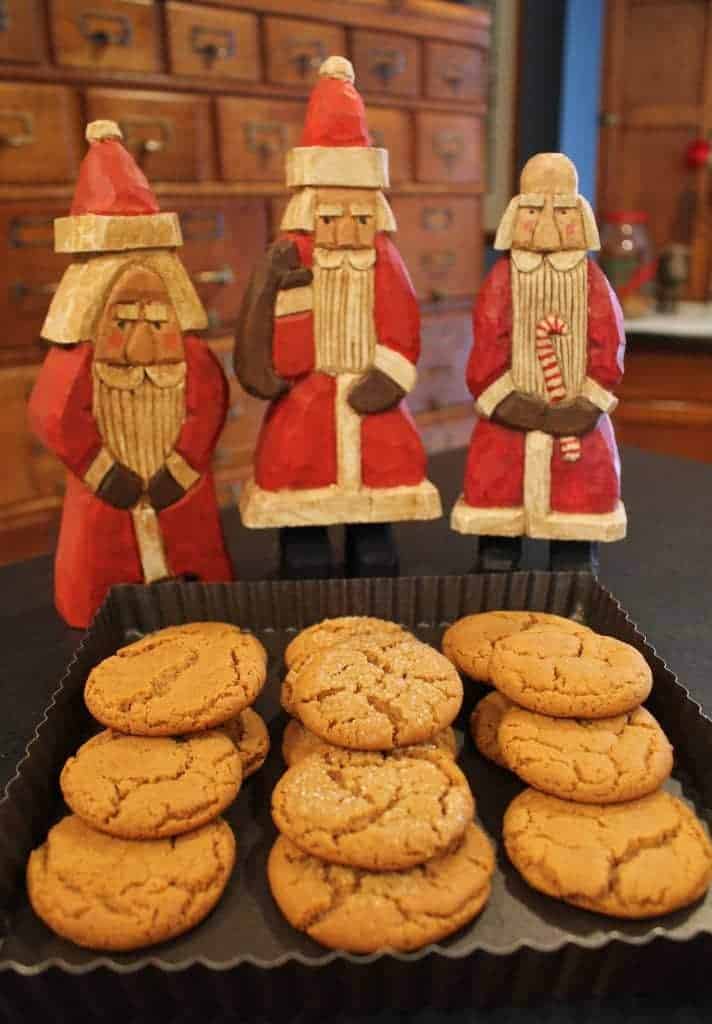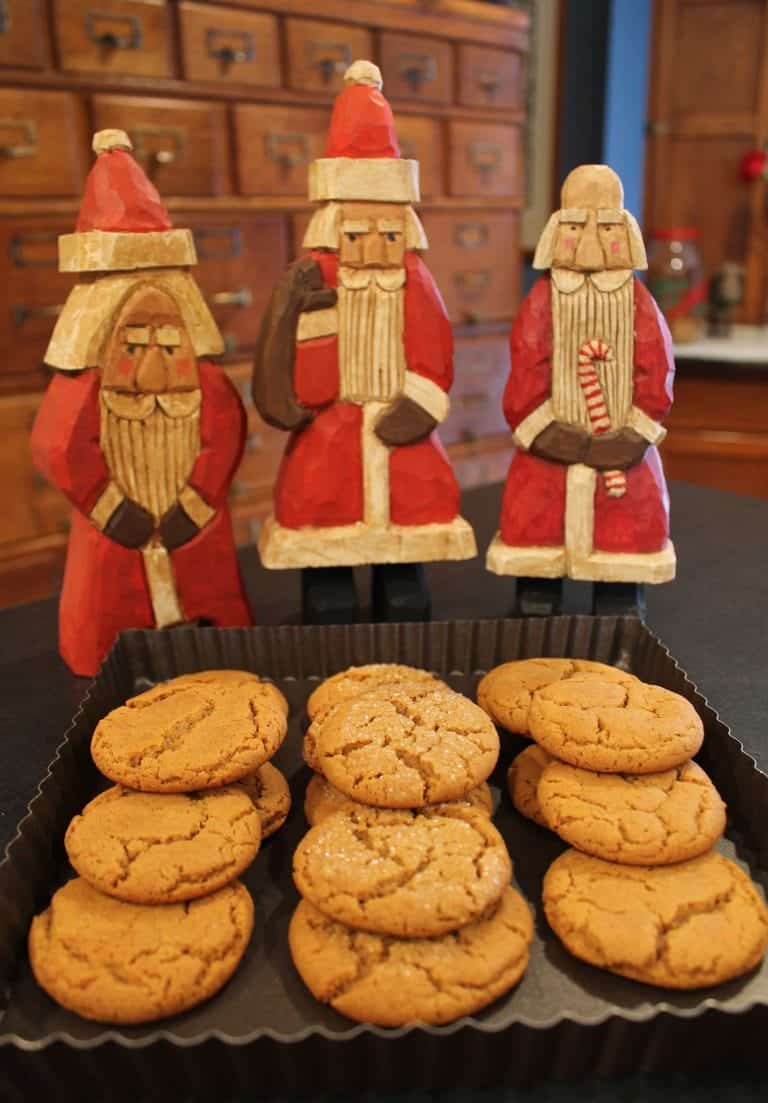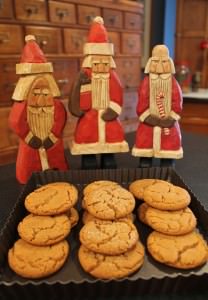 molasses cookies
a delightful, sweet, and unique christmas cookie. one of our family's favorites!
Keyword:
molasses cookies
Ingredients
1 1/2

c.

Shortening - melted

2

c.

Sugar

1/4

c.

Dark Molasses

2

eggs - slightly beaten

4

c.

Flour

4

t.

Baking Soda

1/2

t.

Salt

1/2

t

Coarse Salt

1

t.

Ground Cloves

1

t.

Ground Ginger

2

t.

Ground Cinnamon
Instructions
Preheat the oven to 350 degrees.

Combine melted shortening, sugar and molasses in a mixing bowl.

Beat together 3 minutes.

Add the eggs and beat until well blended - 2 minutes

Combine all dry ingredients together.

Add to the shortening/sugar mixture.

Beat together just until thoroughly blended.

Set aside to let set for 5-10 minutes.

Roll into balls.

Roll into sugar (opt. - my family prefers these without the sugar on top)

Place onto parchment-covered cookie sheets 3 inches apart.

Bake at 350 degrees 10-11 min. until firming around the edges, but not completely set.

Place cookies on a cooling rack.

Store in an airtight container.

These freeze well.

ENJOY!!
Nutrition Facts
molasses cookies
Amount Per Serving
Calories 363
Calories from Fat 135
% Daily Value*
Total Fat 15g 23%
Cholesterol 13mg 4%
Sodium 109mg 5%
Potassium 83mg 2%
Total Carbohydrates 51g 17%
Protein 4g 8%
* Percent Daily Values are based on a 2000 calorie diet.