These chocolate no bake cookies are so easy and quick to make and are the perfect treat to have on hand during the holidays and beyond! Made with chocolate, peanut butter and oats, these no bake cookies really are the best!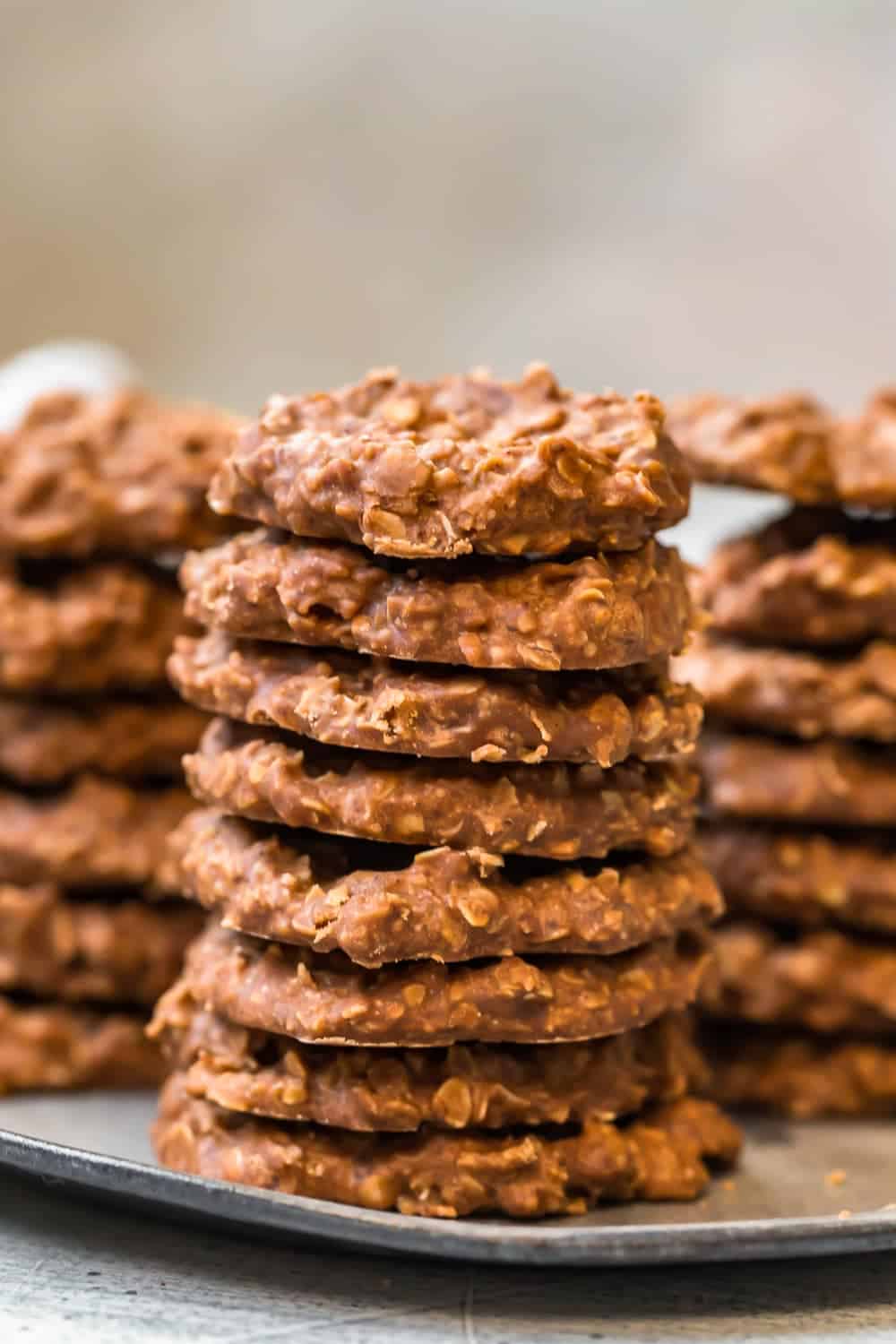 Christmas is the season for cookies, but I don't always have the time to be watching the oven. That's where these no bake cookies come in. So easy to make, the whole family will love these chocolate treats!
How to Make Chocolate No Bake Cookies
In a large saucepan, bring the butter, sugar, milk, cocoa powder and salt to the boil for a minute and then remove from the heat. Stir in the peanut butter and vanilla and mix well before combining the oats.
Drop the mixture, a tablespoon at a time, on to a parchment lined baking sheet, and let cool completely before storing or serving.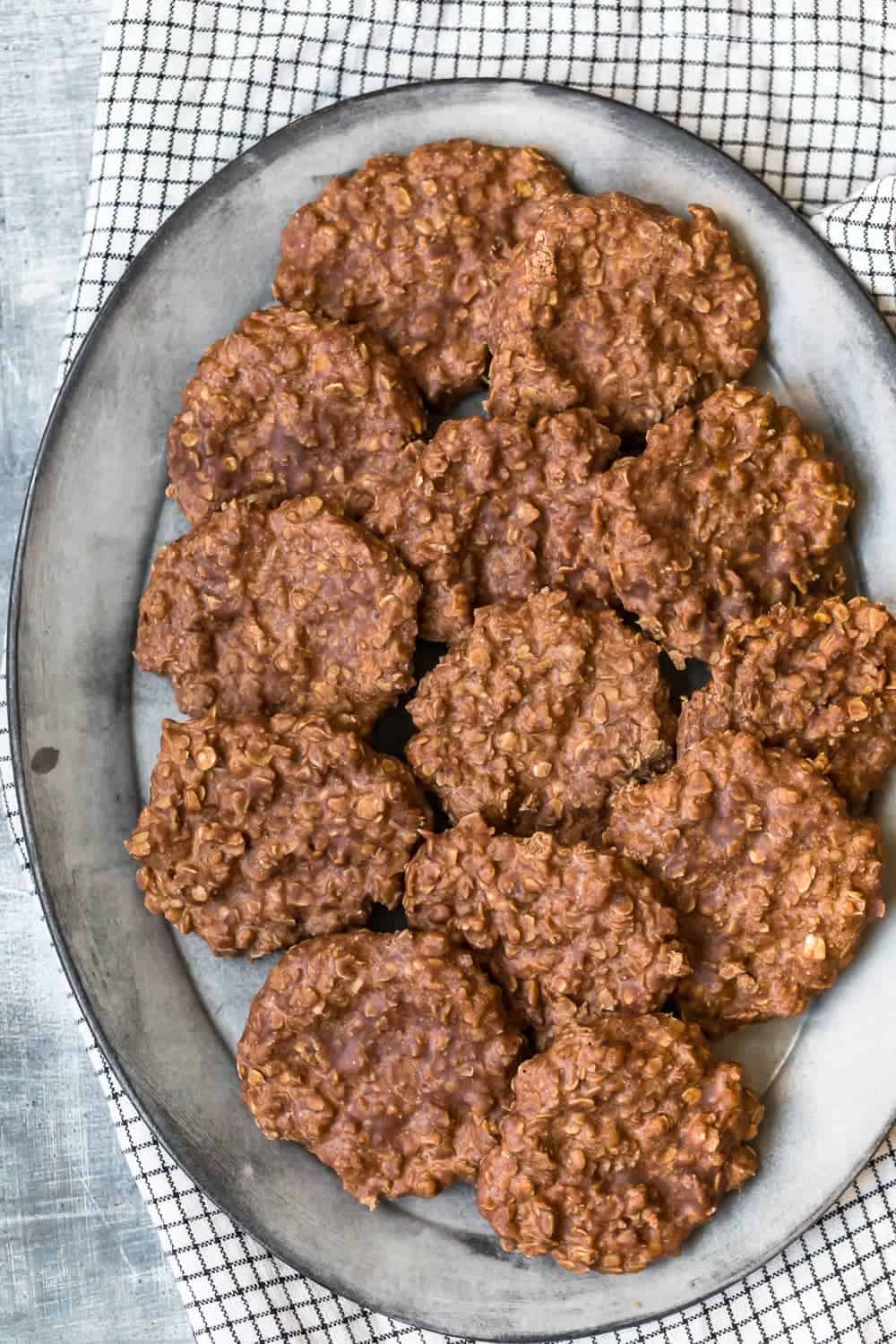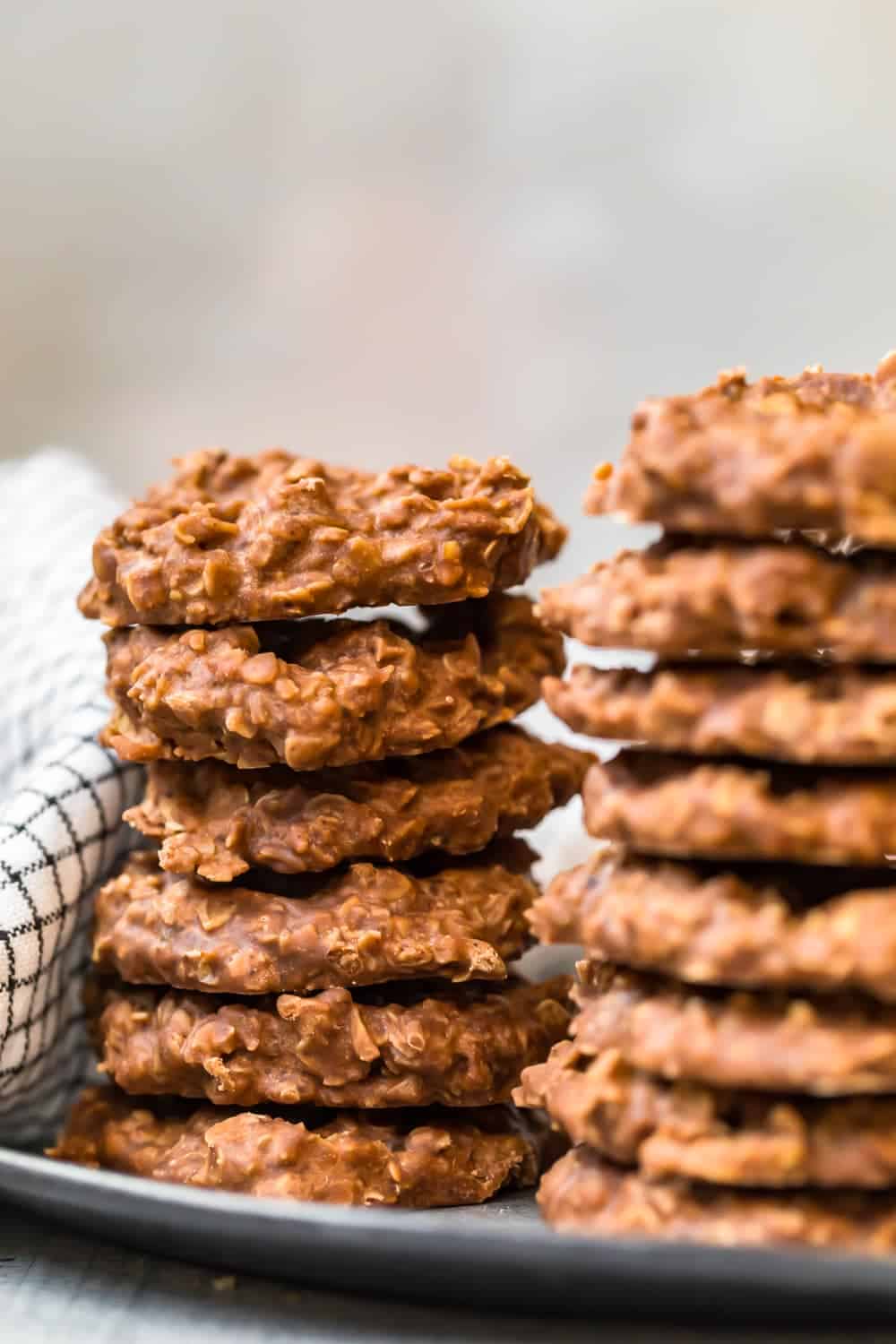 How long do no chocolate no bake cookies keep?
The beauty of chocolate no bake cookies, is that they have a long shelf life compared to baked cookies. Once they have fully set, transfer them to an airtight container, with the layers separated by parchment, and they will keep at room temperature or in the fridge for up to 2 weeks.
You can also freeze the cookies in ziplock bags and they will be good for about 2 months.
How long does it take for no bake cookies to fully set?
These chocolate no bake cookies don't need to be refrigerated to set, and they will take about 30 minutes to fully harden. They really don't take long to make at all, so they are a great option if guests are arriving on little notice! I love to make a double batch of these as the shelf life is so long, and they will last throughout the holidays.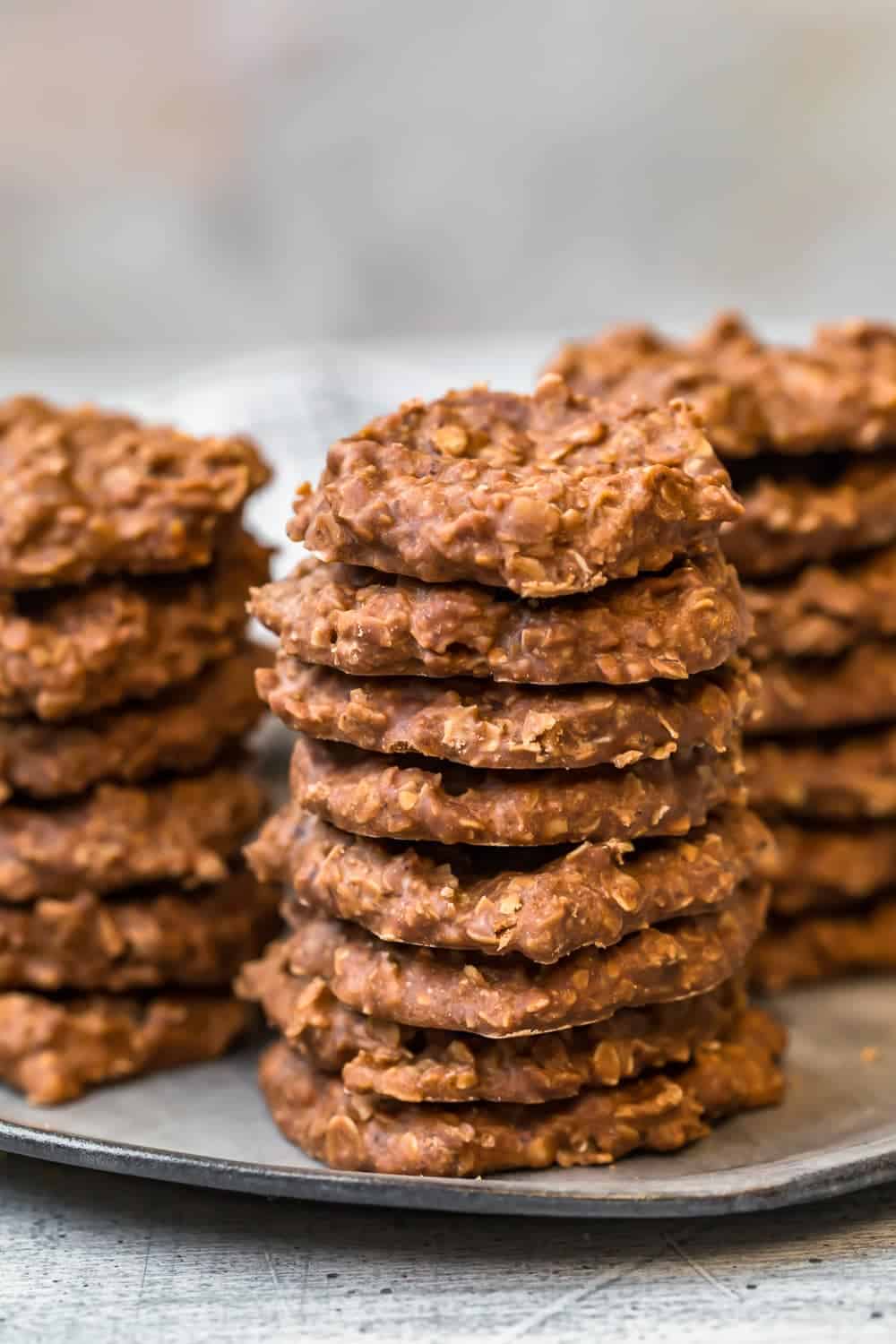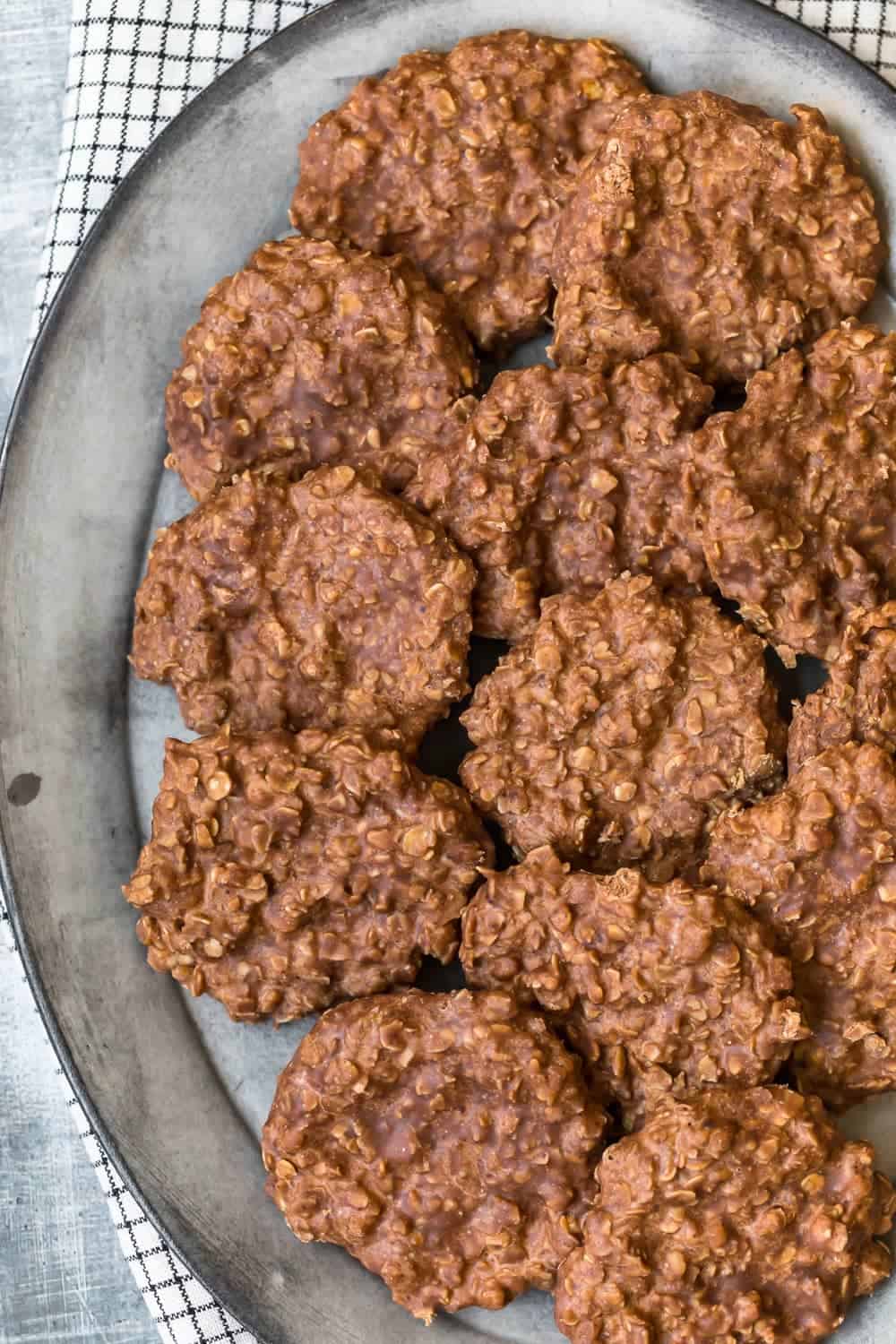 Chocolate and Peanut Butter No Bake Cookie Recipe
This recipe is for all of my chocolate and peanut butter fans out there – and I know there are a lot of you! They aren't overly sweet and have that perfect salty bite to them. Be sure to check out my Mom's Peanut Butter Cookies Recipe if you fancy some baked treats!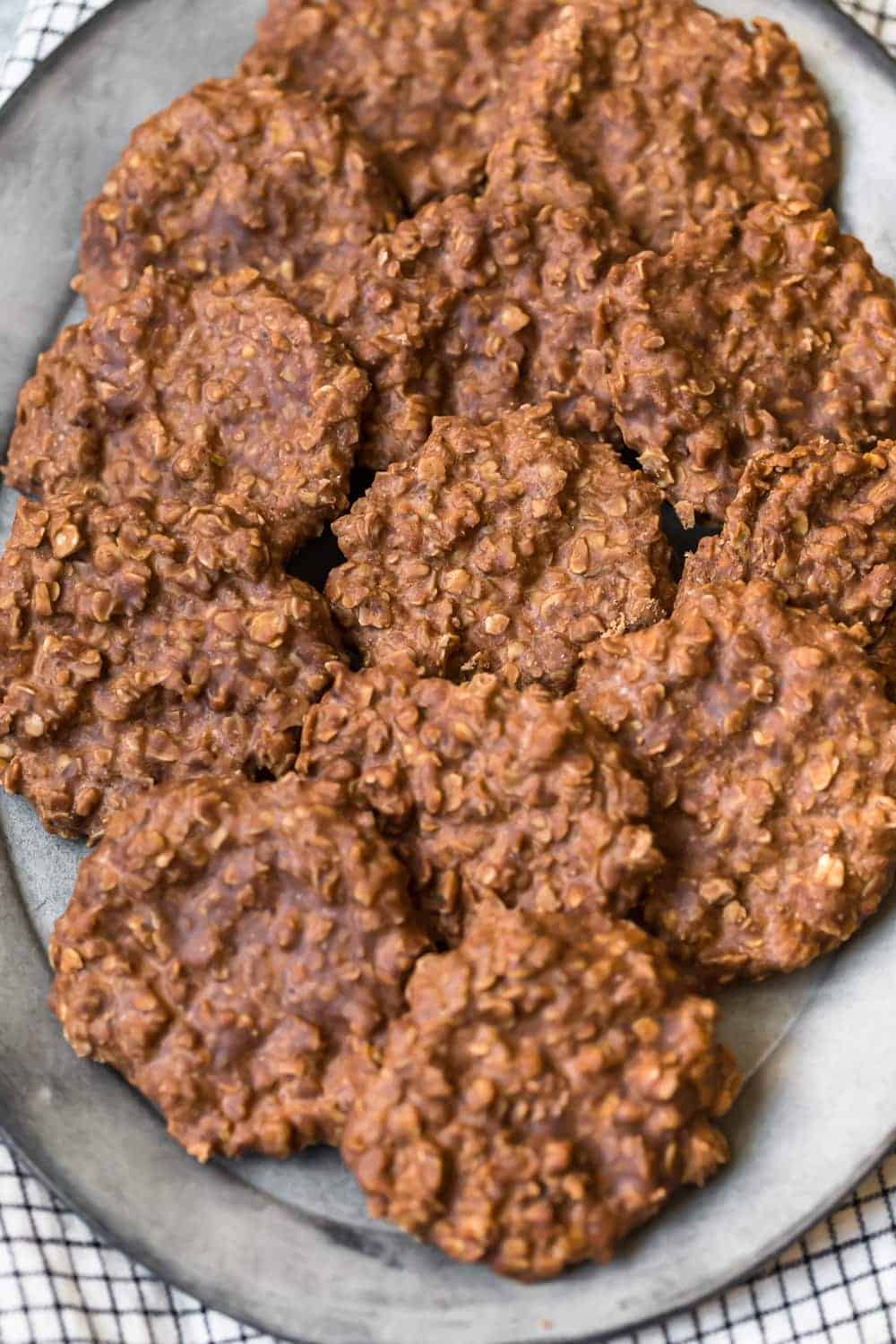 Top Tips To Make This Recipe
Be sure to line your baking trays with parchment so that the chocolate no bake cookies are easily removed.
The milk mixture only needs to boil for one minute. Don't boil it any longer or it can affect the texture of the cookies.
Mix the dough really well, everything should be incorporated and you can easily do this by hand.
The cookies will take about 30 minutes to fully set, so be patient!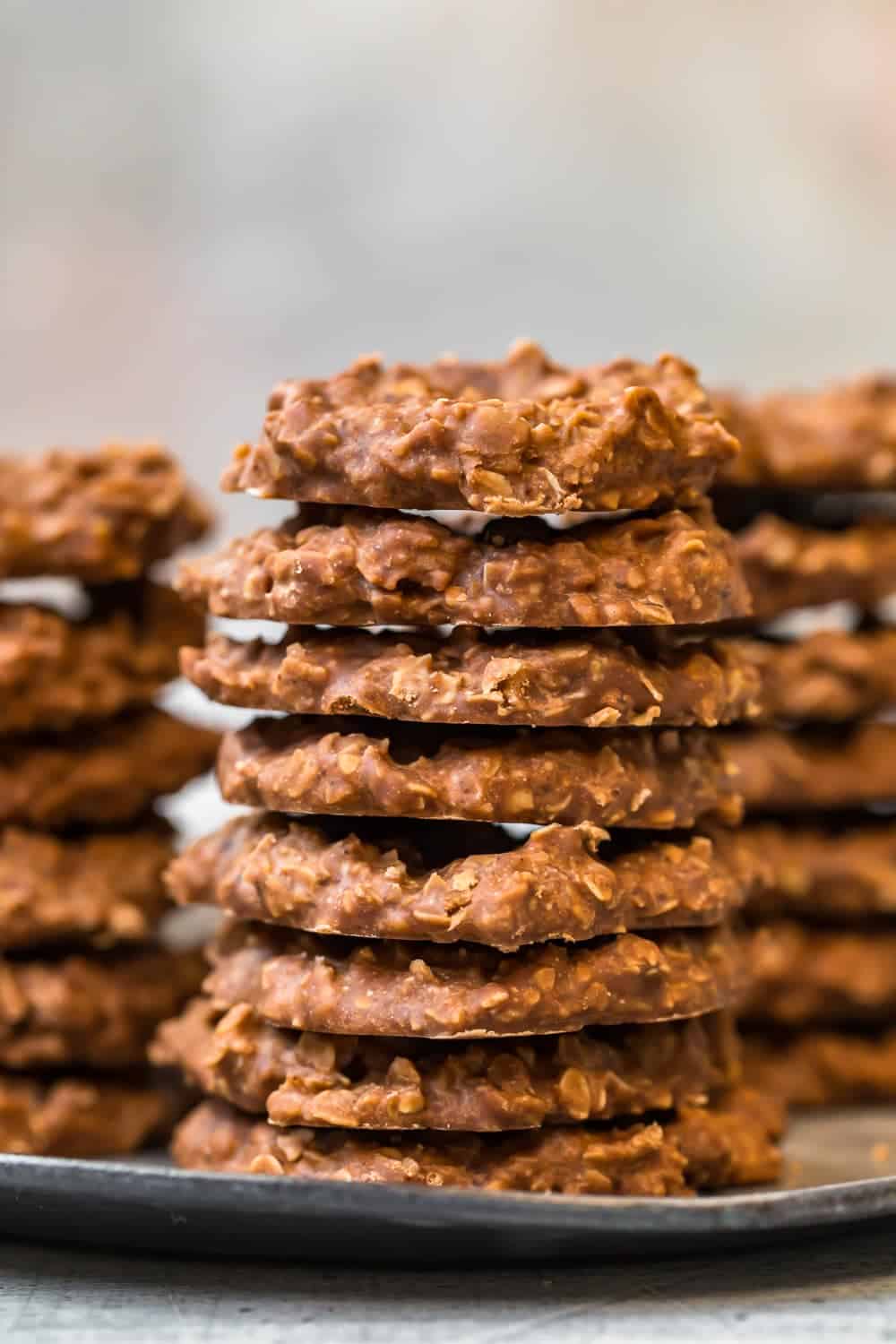 For more cookie recipes: