Caramel Apple Sangria is a light, refreshing, delicious, and EASY Apple Pie Sangria! This Fall Sangria Recipe is the hit of every party I take it to! This Sangria is loaded with Apple Cider, Caramel Vodka, White Wine, Ginger Ale, and more! We call this Thanksgiving Sangria because it's Autumn in a glass. We have sangria recipes for every occasion, but this one is our favorite.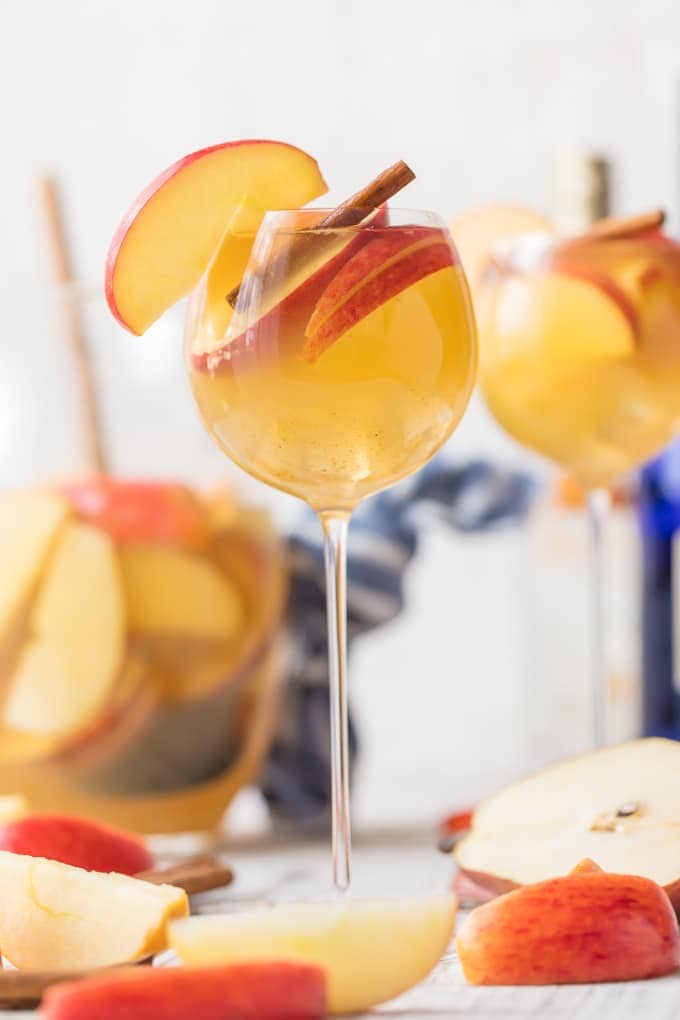 Caramel Apple Sangria Recipe
Caramel Apple Sangria is the perfect fall Sangria recipe to serve on Thanksgiving or any chilly autumn night!
Autumn is on its way, and I'm officially in love with this favorite drink, Apple Pie Sangria. It is….amazing. It tastes like leaves turning colors and Christmas on its way! (I know I'm very dramatic) but this drink really is SO good.
It's simple, has only a few ingredients, and was a big hit. It even had beer drinking men asking for more. If you want to win those holiday parties, this Caramel Apple Sangria is for you!
This is such a great fall cocktail for festive evenings!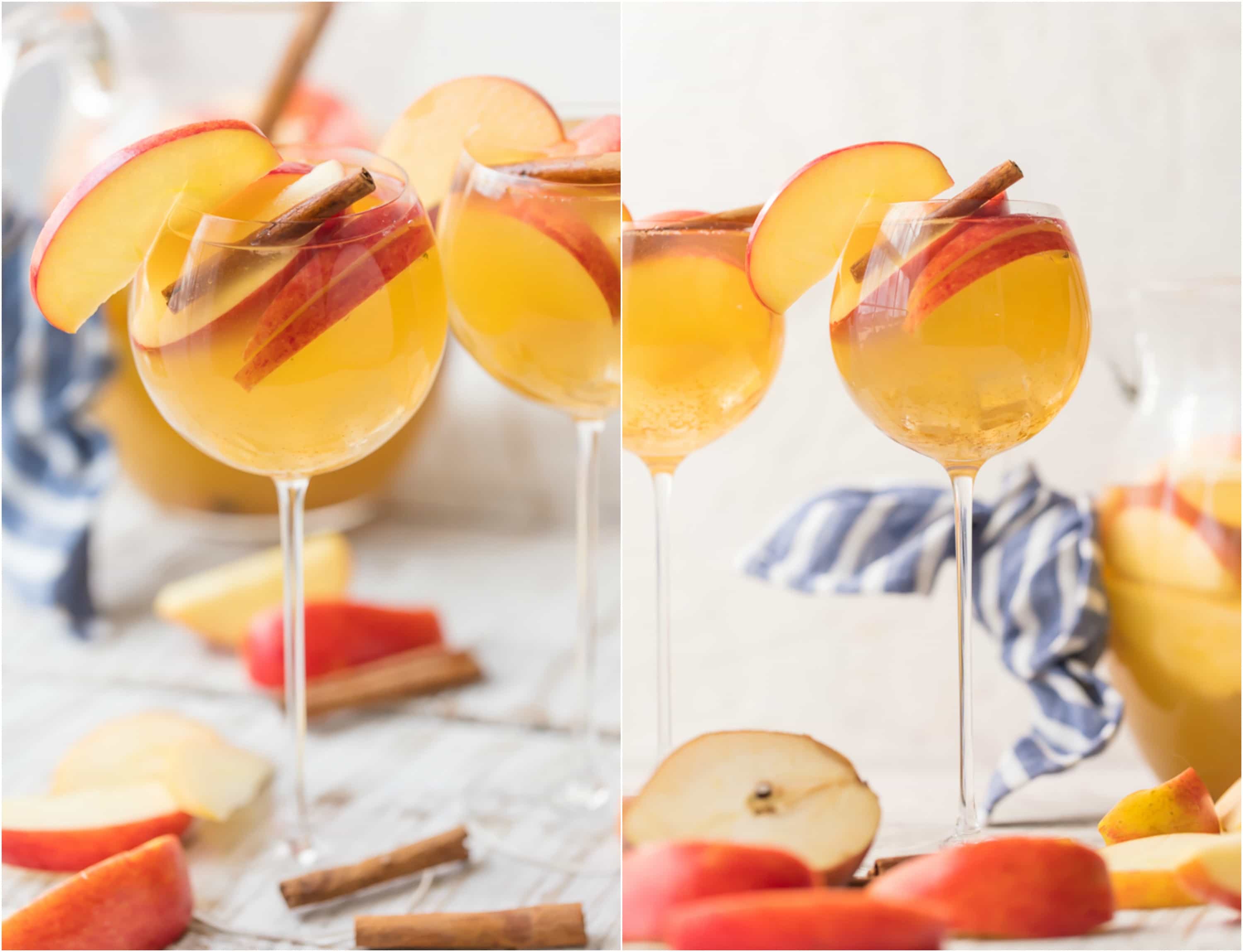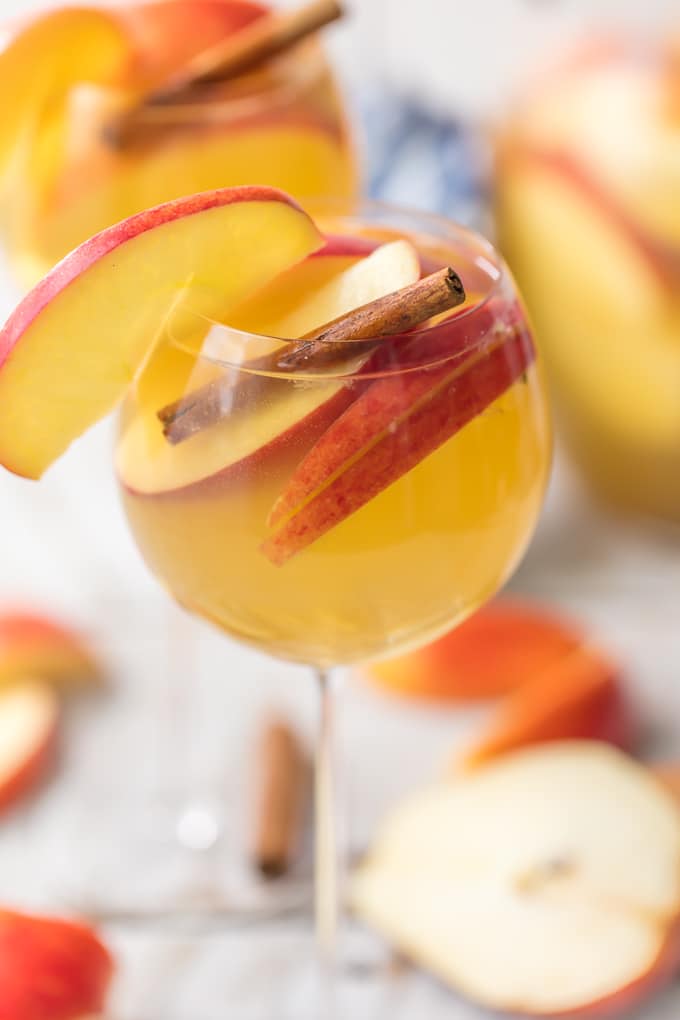 What ingredients are in Caramel Apple Sangria?
We have made so many favorite cocktails on The Cookie Rookie throughout the years, but I always seem to go back to Apple Pie Sangria. This year I've switched out a couple ingredients, swapping the club soda for ginger ale and deciding to stick to my original favorite Caramel Vodka.
The flavors mix together as the day goes on, and it just gets tastier and tastier. It really is the ultimate party drink. As you can see below, I've tried to match it over and over again. I love all of my cocktail recipes, but SHHHHH this is my favorite and probably always will be.
Before I started the blog and hadn't made any homemade cocktails for myself (let alone actual recipes), sangria seemed like a complicated idea to me. Something I would only order in restaurants. WHY?! It's so easy. Juice, vodka, wine. Repeat. It's that simple.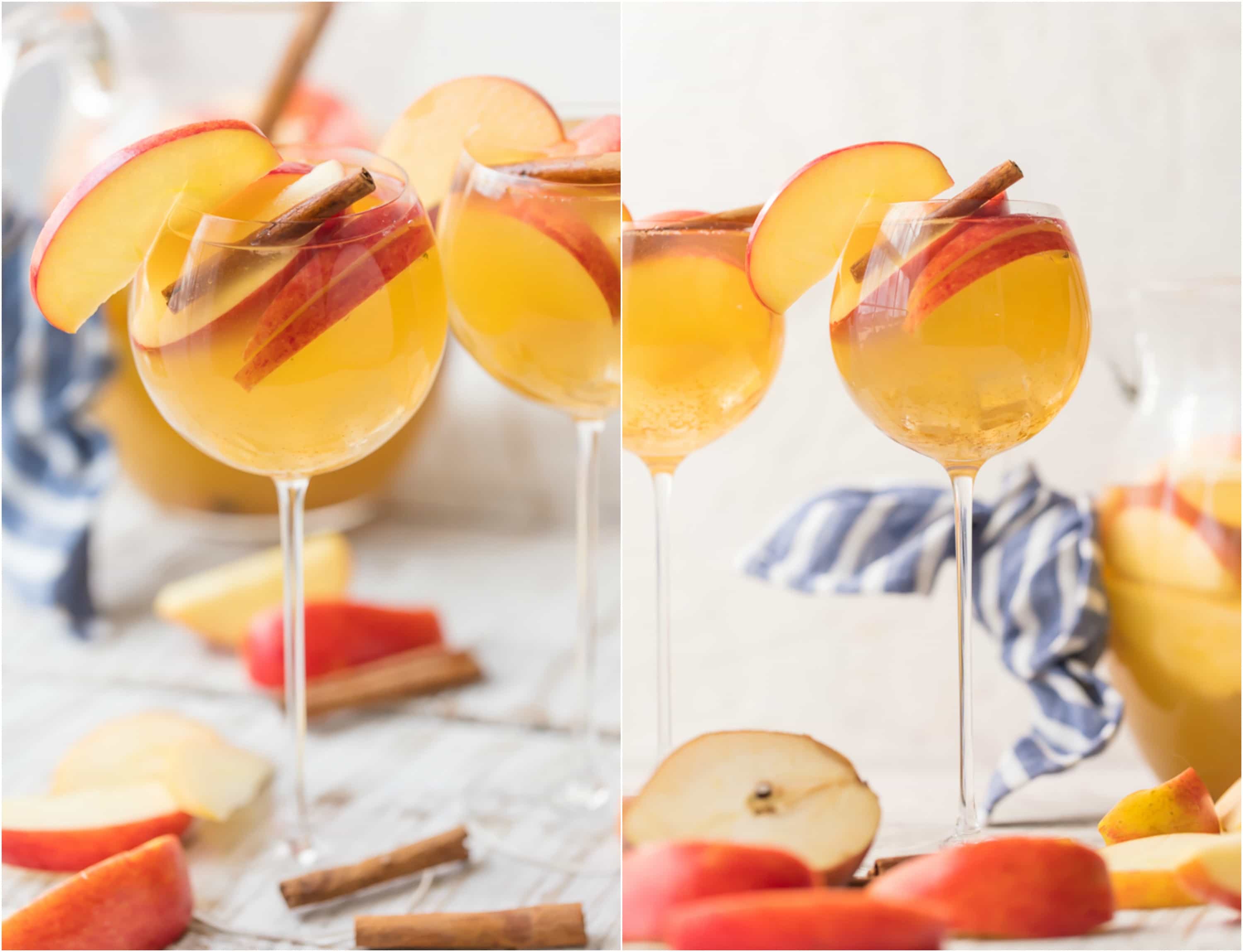 Tips!
When I make this Apple Pie Sangria I usually let it sit in the fridge for about 2-3 hours and then added two cinnamon sticks about 1 hour before serving. Since the cider already has a kick of cinnamon, you don't need the sticks to add too much spice.
You can also save the Ginger Ale until right before serving if you want the bubbly effect. I used it more to cut the sweetness, but it adds a nice sizzle!
Be sure to stir stir stir to allow all the flavors to blend together fully.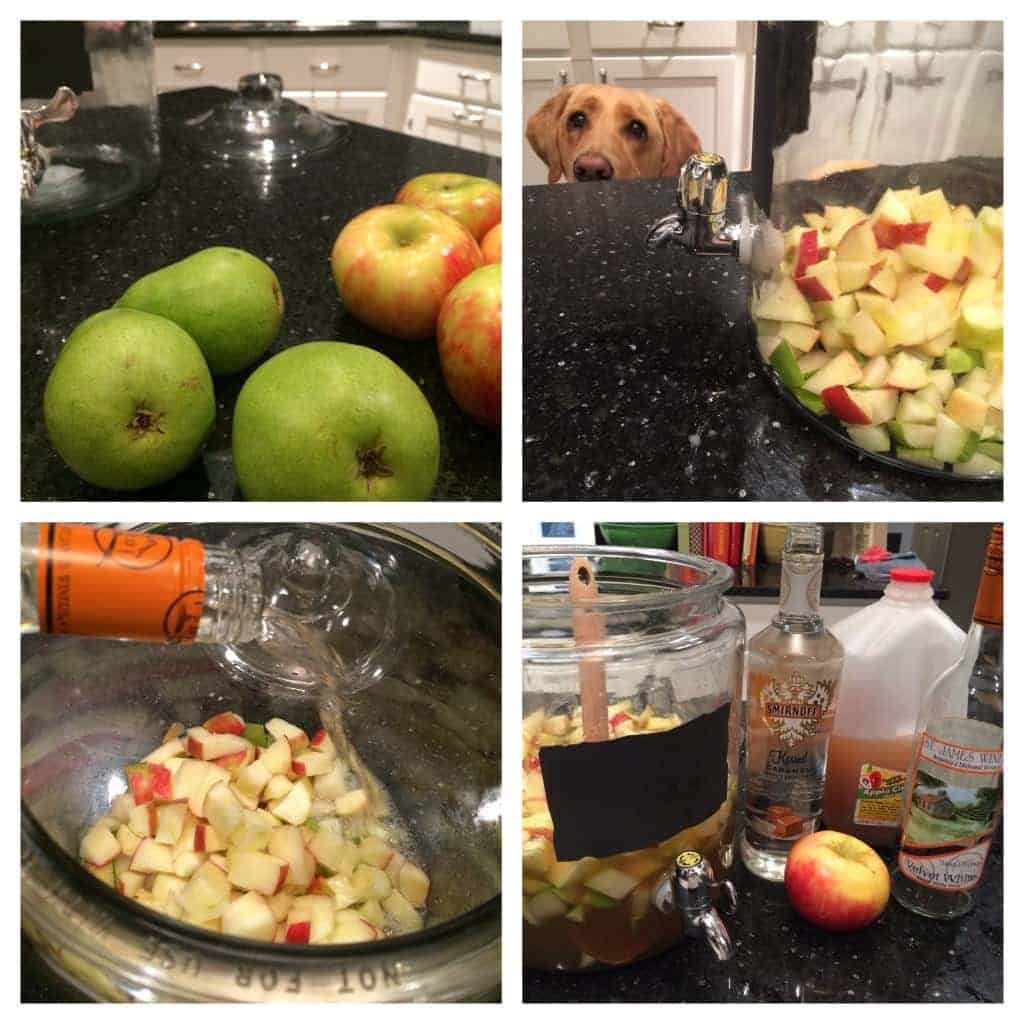 This Thanksgiving Sangria is gone in minutes at every holiday party I take it to. It's one of our very favorite Holiday Recipes! People always ask for the ingredients, because it's such a unique and delicious sangria.
Luckily, it's easy too! I hope Apple Pie Sangria graces your Thanksgiving table this year! There's no better Fall Sangria Recipe out there…I guarantee it!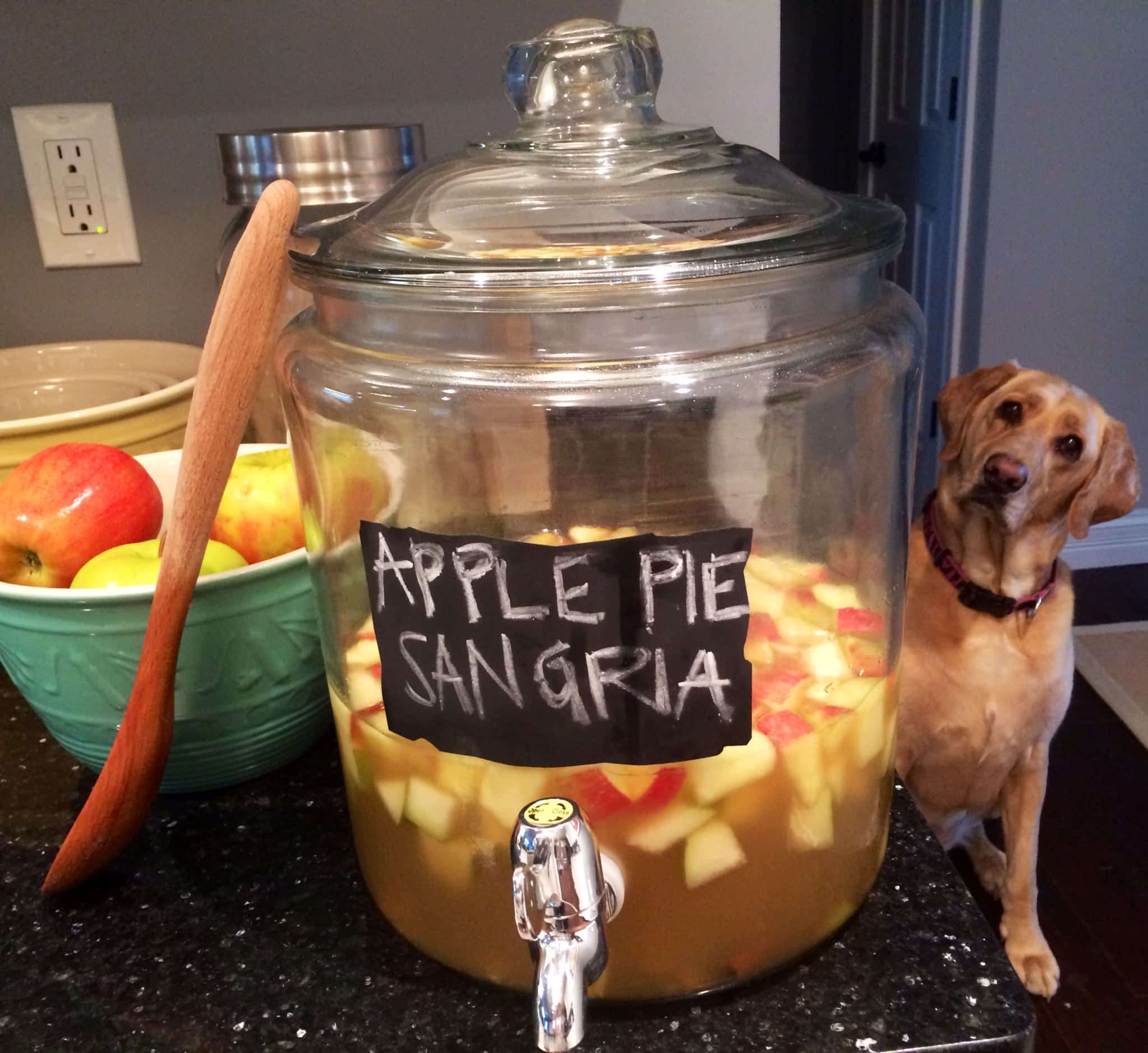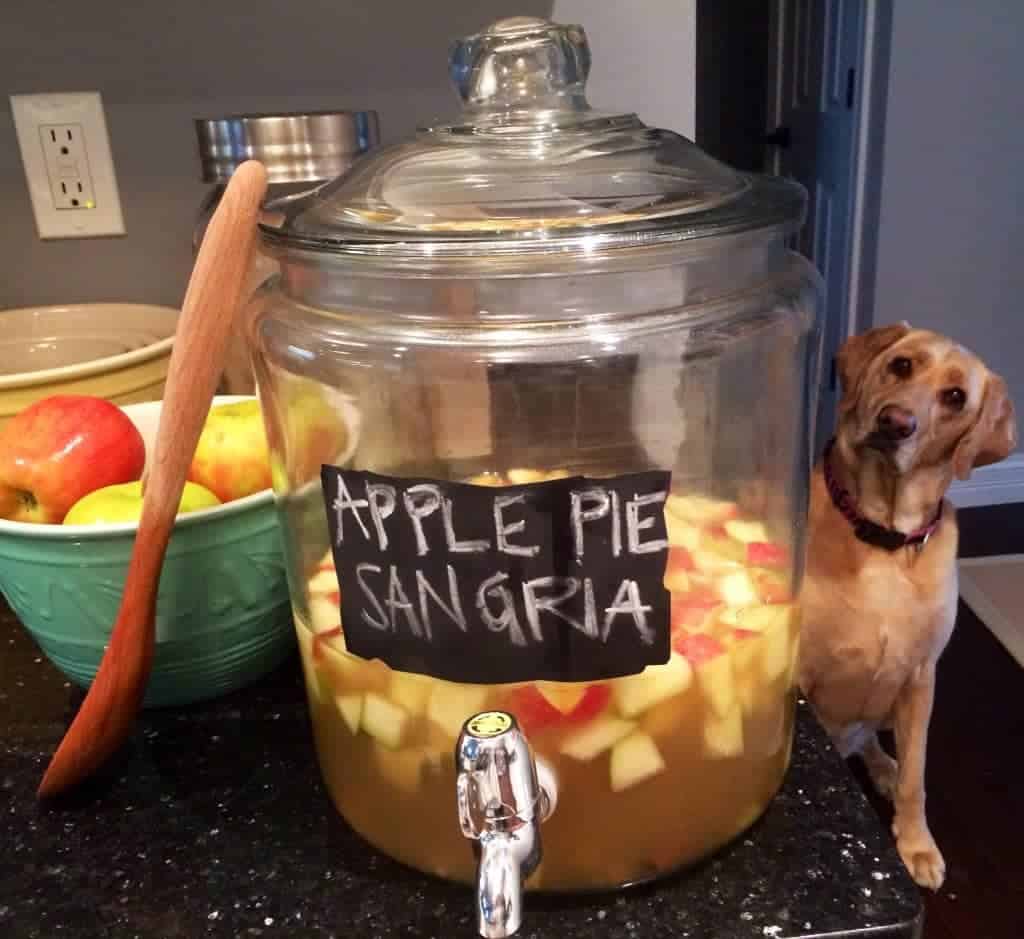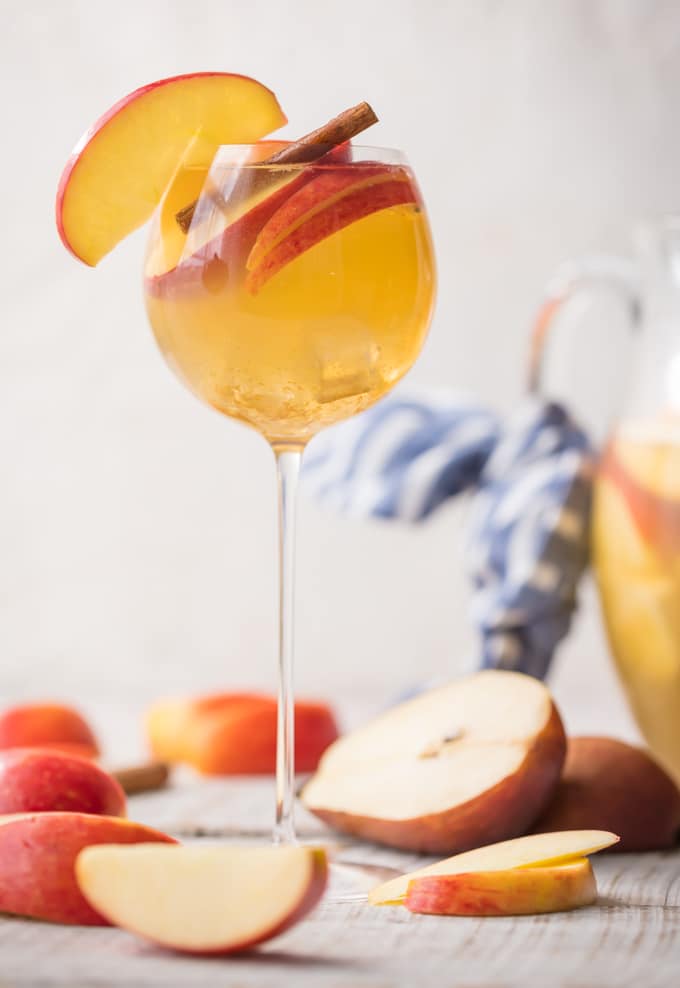 Apple Pie Sangria for Fall
We love making drinks on The Cookie Rookie and this Caramel Apple Sangria is one of our very favorite recipes. A Fall Sangria Recipe has never looked so good!
Be sure to see the recipe card below for full ingredients & instructions!
More Sangria Recipes
After you make this Caramel Apple Sangria, be sure to make our other favorite sangria recipes as well!
See All Cocktails
If you make this recipe be sure to upload a photo in the comment section below or leave a rating. Enjoy!