Summer Shandy Recipe with Tequila (Pink Summer Shandy) was my favorite fun cocktail in college! Made with pink lemonade, light beer, and tequila, its the perfect drink for warmer weather. There's something about tequila, beer and lemonade, that just go together. This Summer Beer is a recipe you'll make again and again.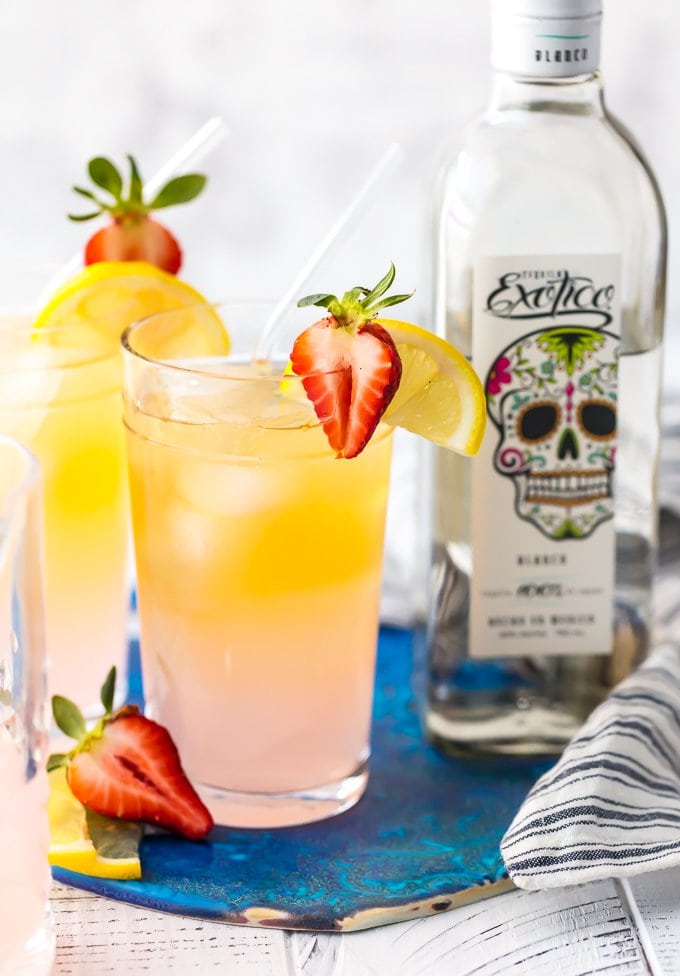 Summer Shandy with Tequila is the most refreshing drink you'll ever taste.
Summer will be here before we know it!!!! I'm on the hunt for EASY refreshing cocktails to beat the heat.  I wanted the weather to get warmer…but now I'm ready to complain that it's too hot :).  Pink Summer Shandy with Tequila to the rescue.
Summer Shandy is the most refreshing and perfect light drink for summer! In college we called this "Summertime Lemonade".  The name brings back great memories of summer in small-town America.  Why did I think I had anything to stress about back then?  Those were the days.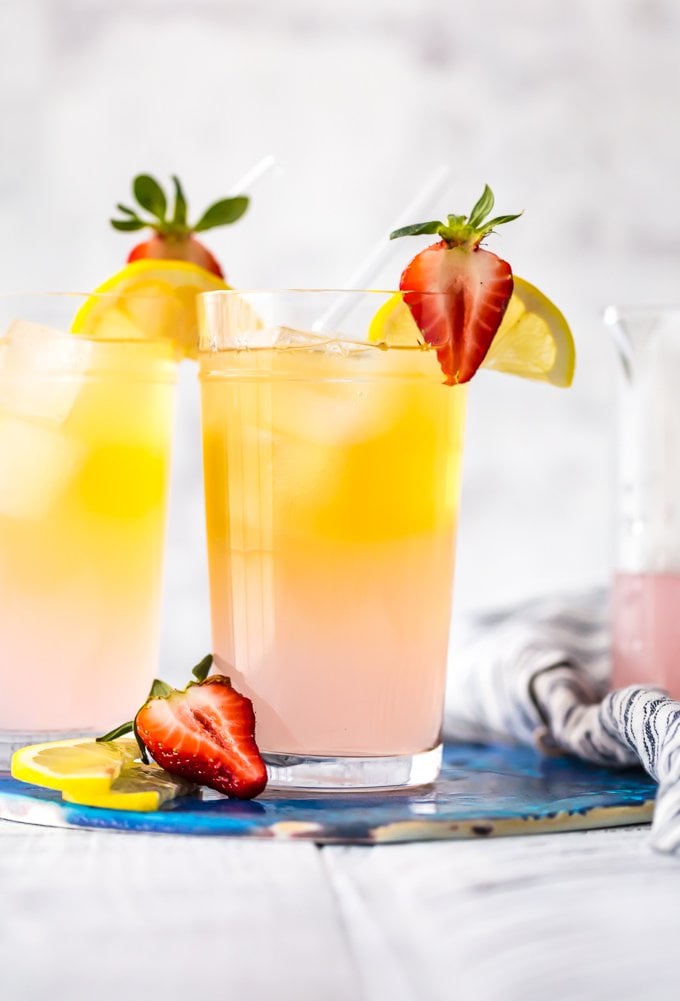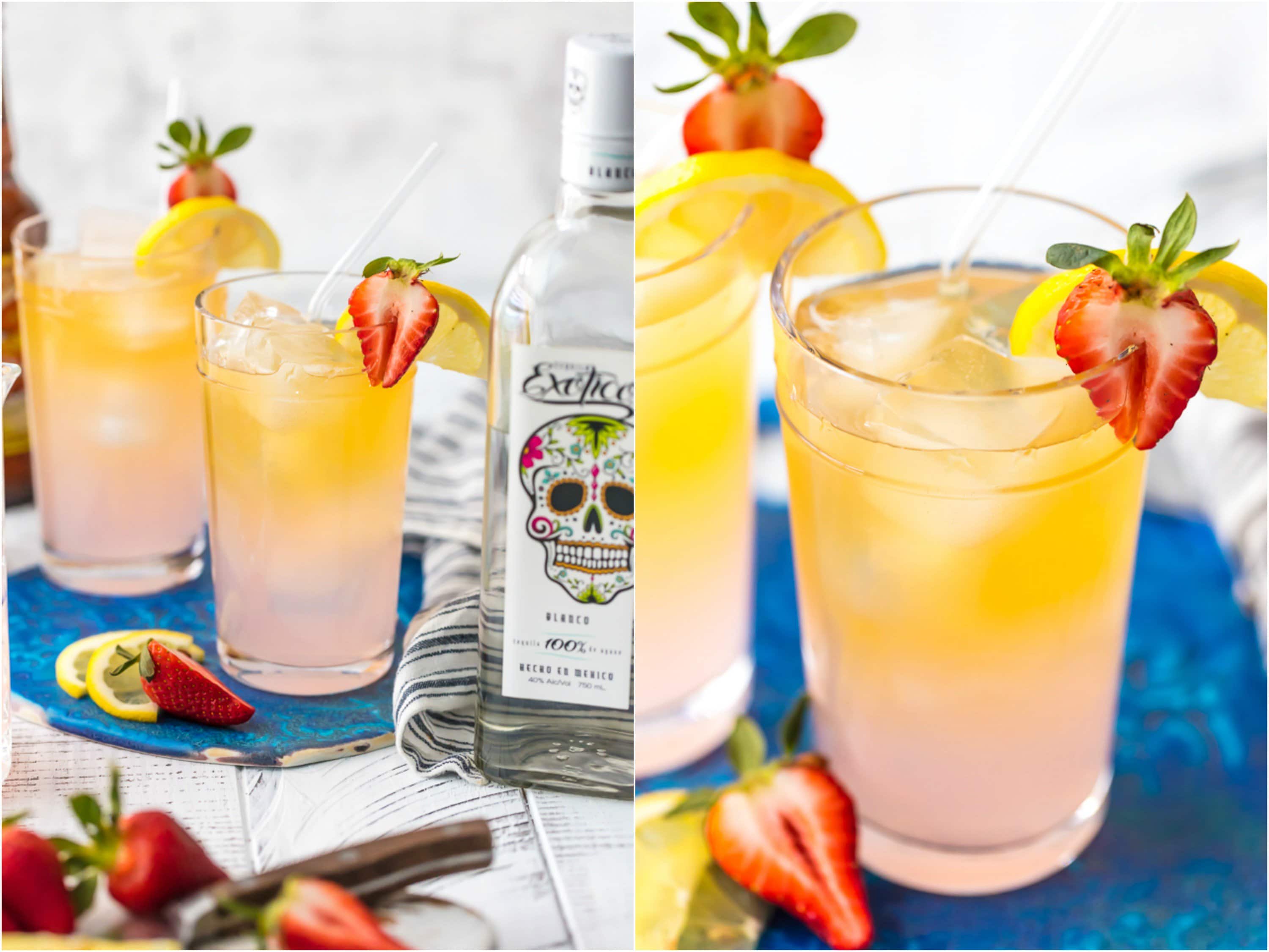 Summer Shandy is a great mix of citrus, beer, and tequila. Such a great flavor combination.
I'll admit, the ingredients in this Summer Beer are a bit bizarre.  Light beer, mixed with pink lemonade and tequila? I know. Give it a try before you decide it's not for you! If you like lemonade, you will love this drink. We already know tequila goes great with citrus juices (hello, MARGARITAS!) and somehow, the beer is the perfect complement to this cocktail, giving it the extra zing you need poolside.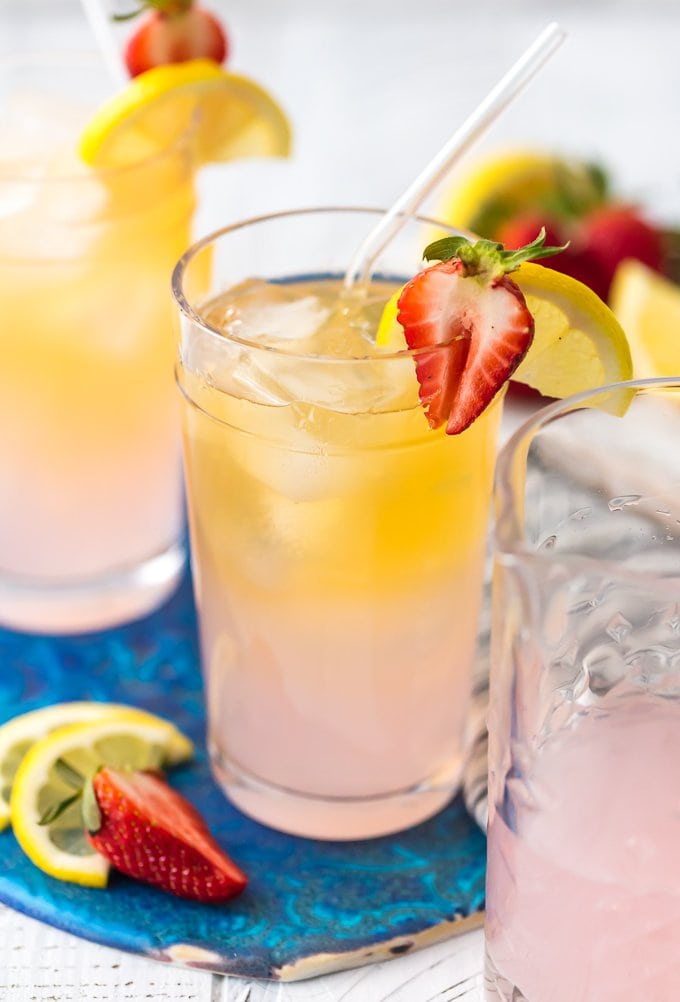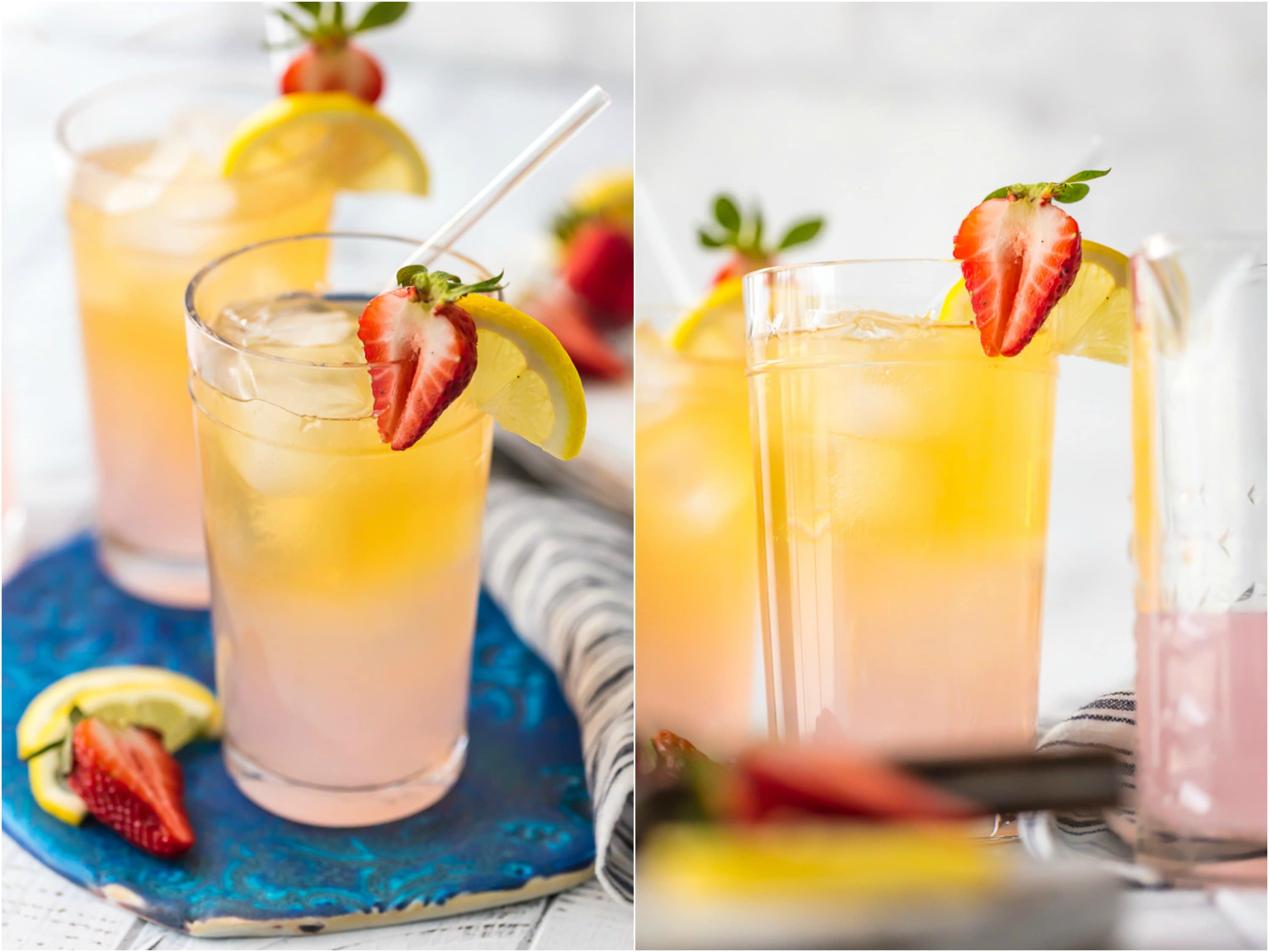 I'm very particular about my tequila, and for this recipe I used my new favorite, Exotico! You guys might remember my Mulled Wine Margaritas and Sparkling Strawberry Margarita Punch from last year. I'm SO darn excited about my new partnership with Exotico Tequila. It's made by one of my favorite companies, Luxco, right here in Saint Louis. I'm so proud to be representing this award winning tequila as they're made with 100% blue agave, has a great price point that can't be beat for the quality, and look at those amazingly cool bottles.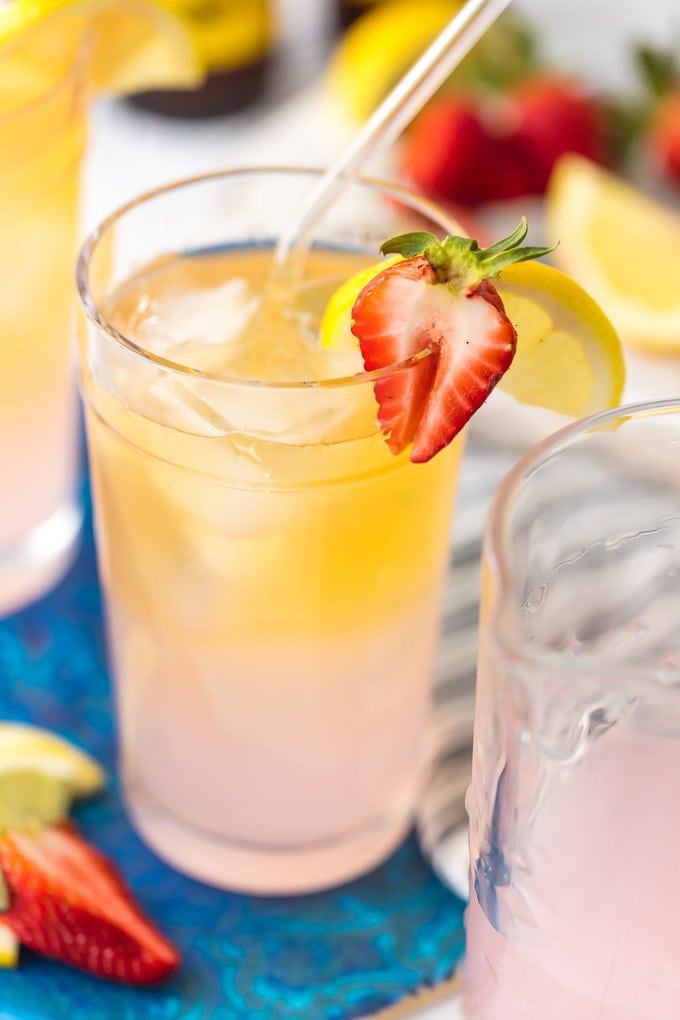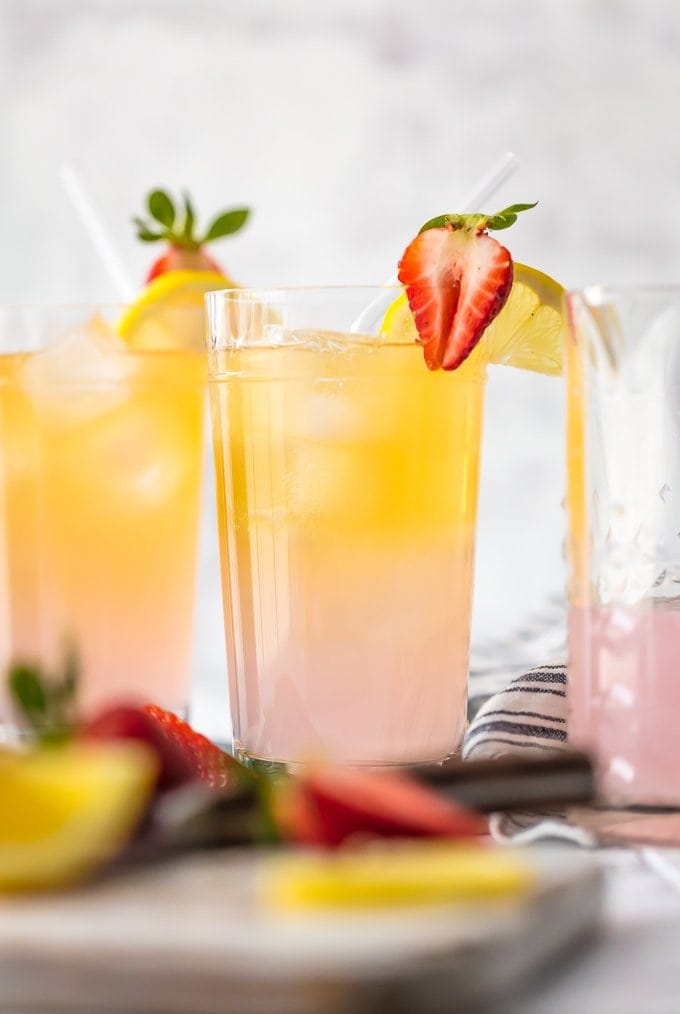 Summer Shandy is the perfect fun and flirty cocktail to sip poolside this Summer.
In college, my roommates and I would sip Pink Summer Shandy as we got horribly sunburned laid out in the backyard (classy!). They would all get tan, and I would burn like a lobster. The refreshing taste of the Summer Shandy, and the girl talk, made it all worth it. The only thing that could have made those times even better would be some easy appetizers like Cheesy Pigs in a Blanket or Baked Ham and Cheese Mozzarella Sticks.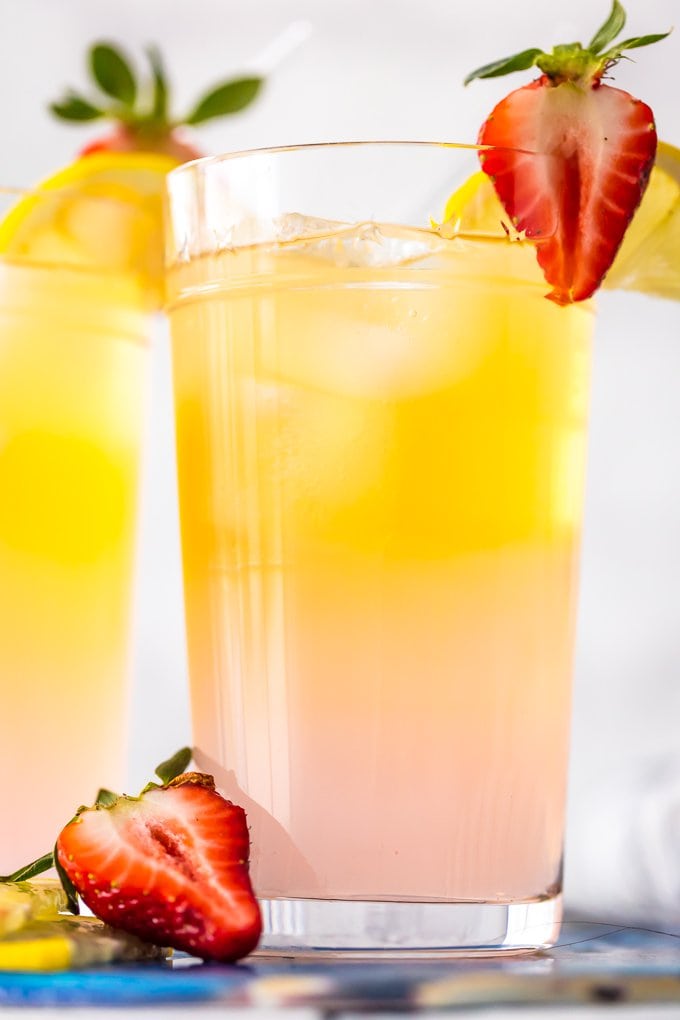 Summer Shandy is perfect for hot afternoons outside when you're entertaining for a summer BBQ, or just hanging out with friends on the back porch. It's a great pool party drink; refreshing, light, and easy to whip up. When you need a dressed-down cocktail to enjoy with friends, this is all you need. Enjoy!
See the recipe card below for details on How to Make Summer Shandy. Enjoy!