These Sangria recipes are all fruity, refreshing, and easy to make! Whether you prefer white wine or red wine sangrias, there are plenty of ideas to whip up for any occasion. This delicious pitcher cocktail is perfect for parties and crowds, for summer, fall, or holidays! There's never a bad time for a glass of homemade sangria!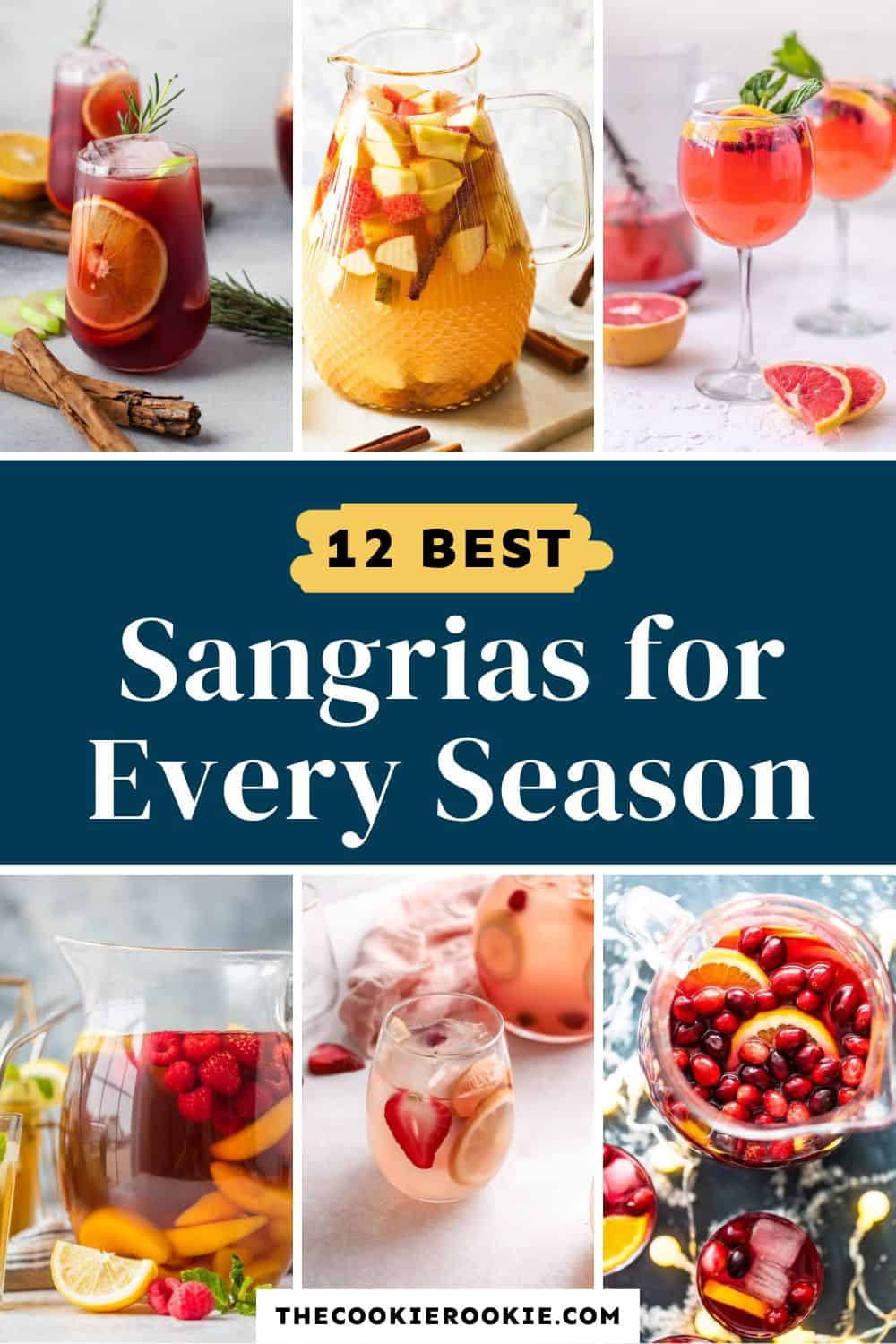 A Sangria Recipe for Every Season!
Sangria is one of my favorite cocktails for any time of year. The mix of wine, chopped fruit, and other ingredients (like spices and other liquors) is easy to make and it always packs a punch. Traditional sangria, originating in Spain, uses red wine, but white wine sangrias and rose sangrias have become really popular too.
Some recipes are warming and comforting from red wine and warm spices. Other recipes are cooling and refreshing from white wine and sweeter ingredients. But no matter which wine you use, they're all tasty!
Whether you're looking for something to serve at summer gatherings, on crisp fall nights, or at a holiday party, these easy sangria recipes are sure to hit the spot. I've collected recipes around seasons, but they're all delicious no matter when you make them!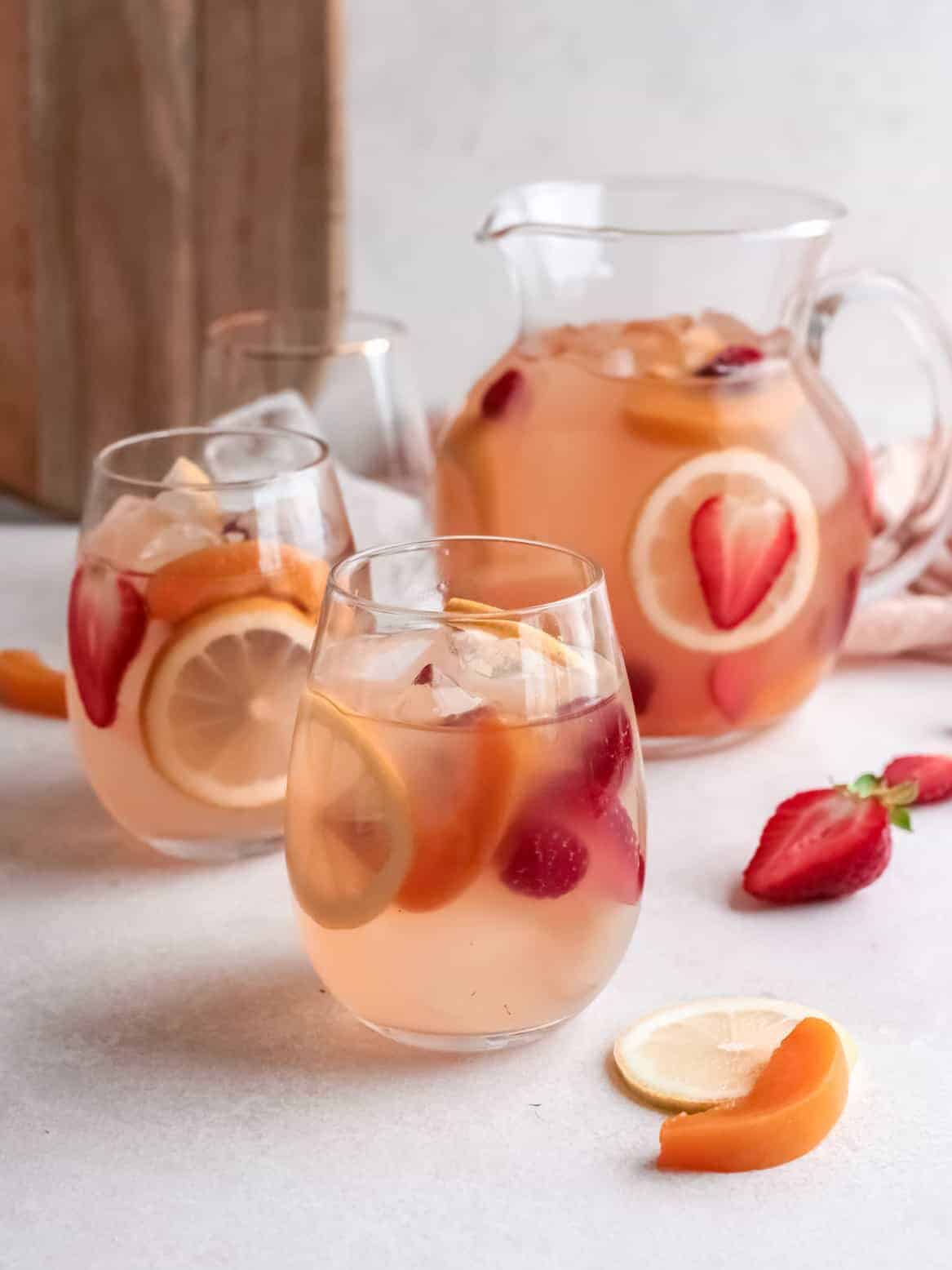 Sangria Recipes for Summer
There's nothing more refreshing in the heat of summer than a cold glass of homemade sangria! These sweet and fruity recipes are made for BBQs and slow evenings outside.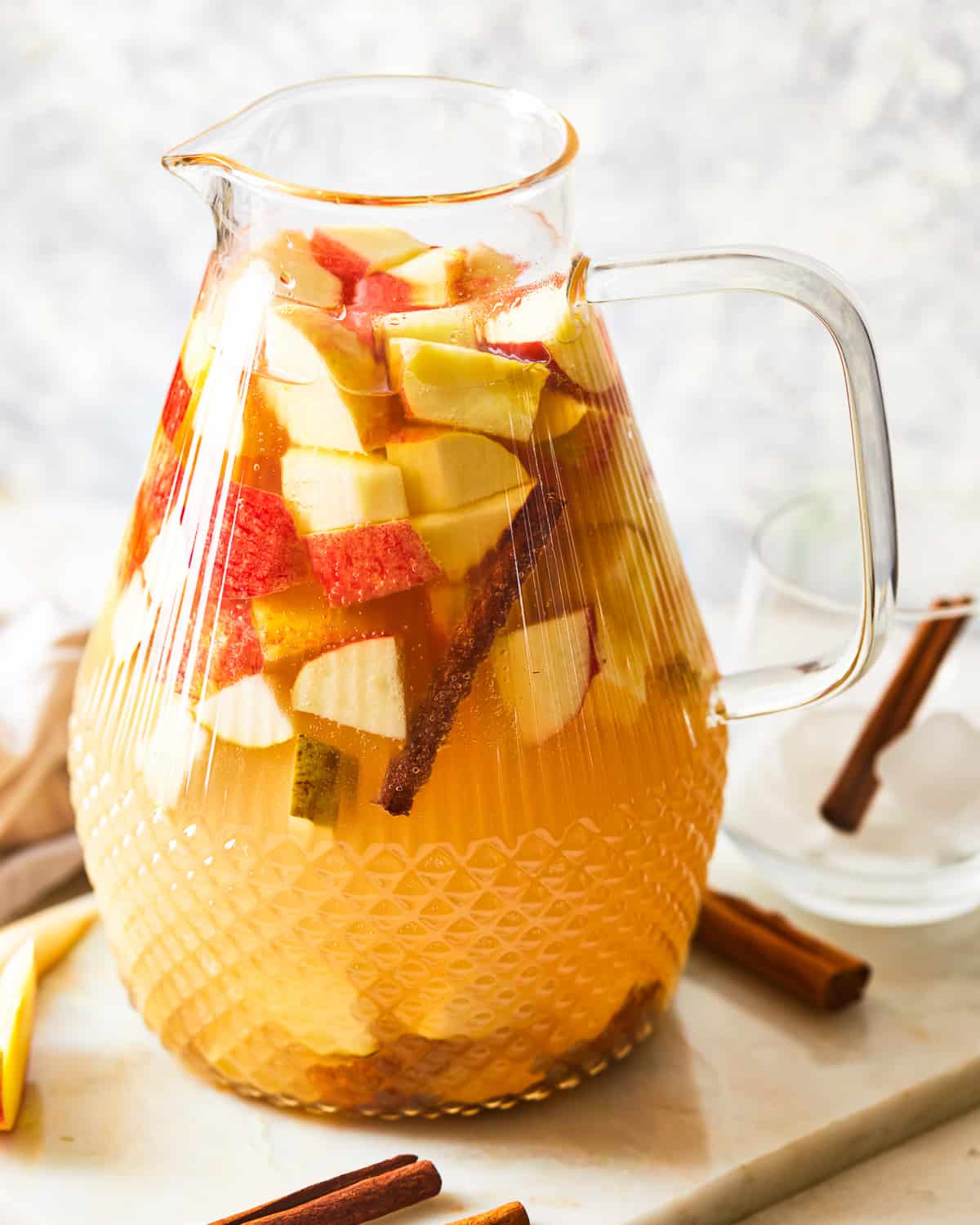 Easy Fall Sangria Recipes
When the seasons change, it's time to pull out the warming flavors of fall! These cocktail recipes are refreshing enough for late summer heat, but cozy enough for crisper autumn nights. These recipes are perfect for Halloween or Thanksgiving!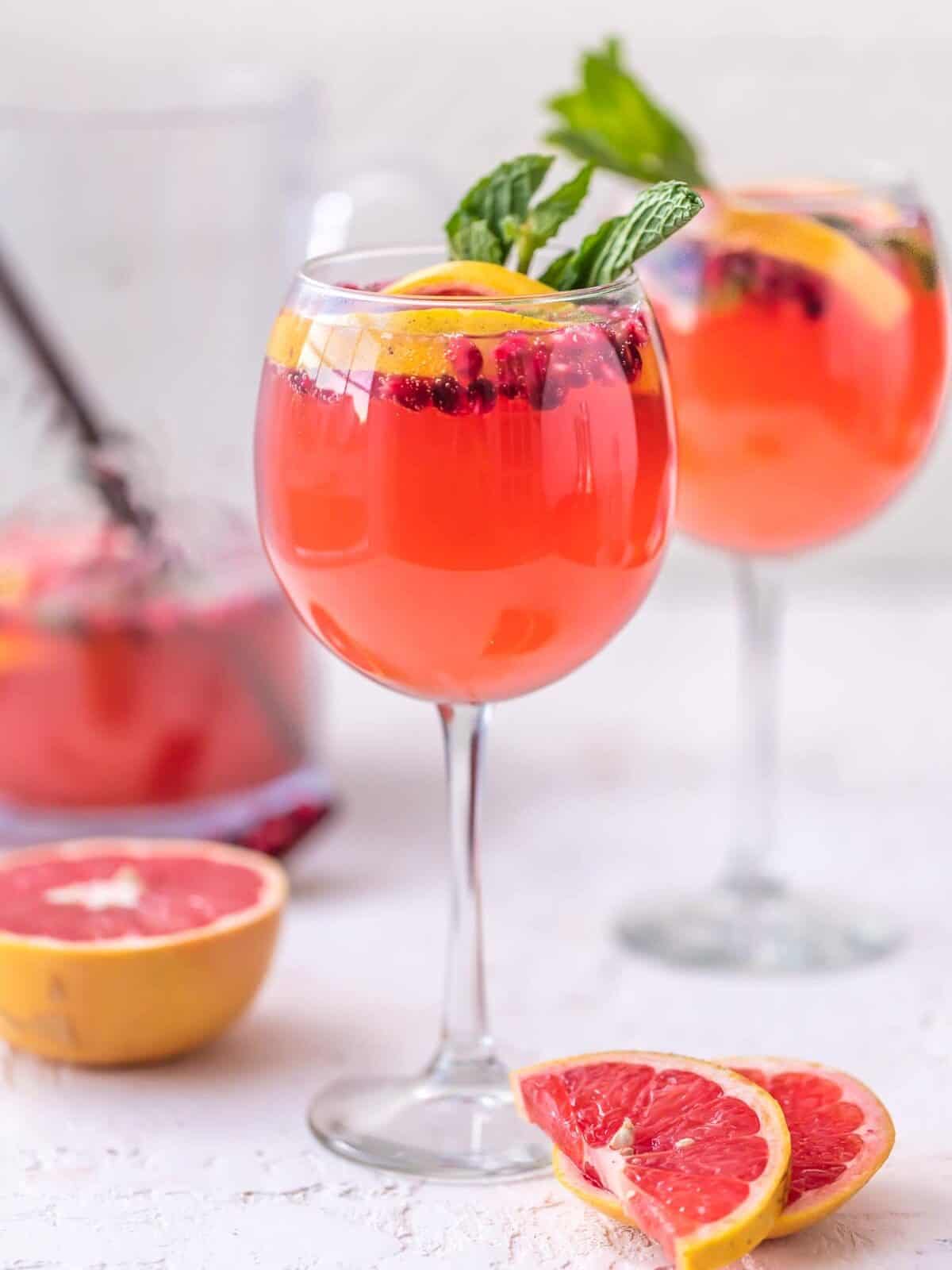 Winter and Holiday Sangrias
With Christmas, holiday parties, and New Year's Eve squished into one month, you'll have plenty of opportunities to make these easy sangrias for a crowd.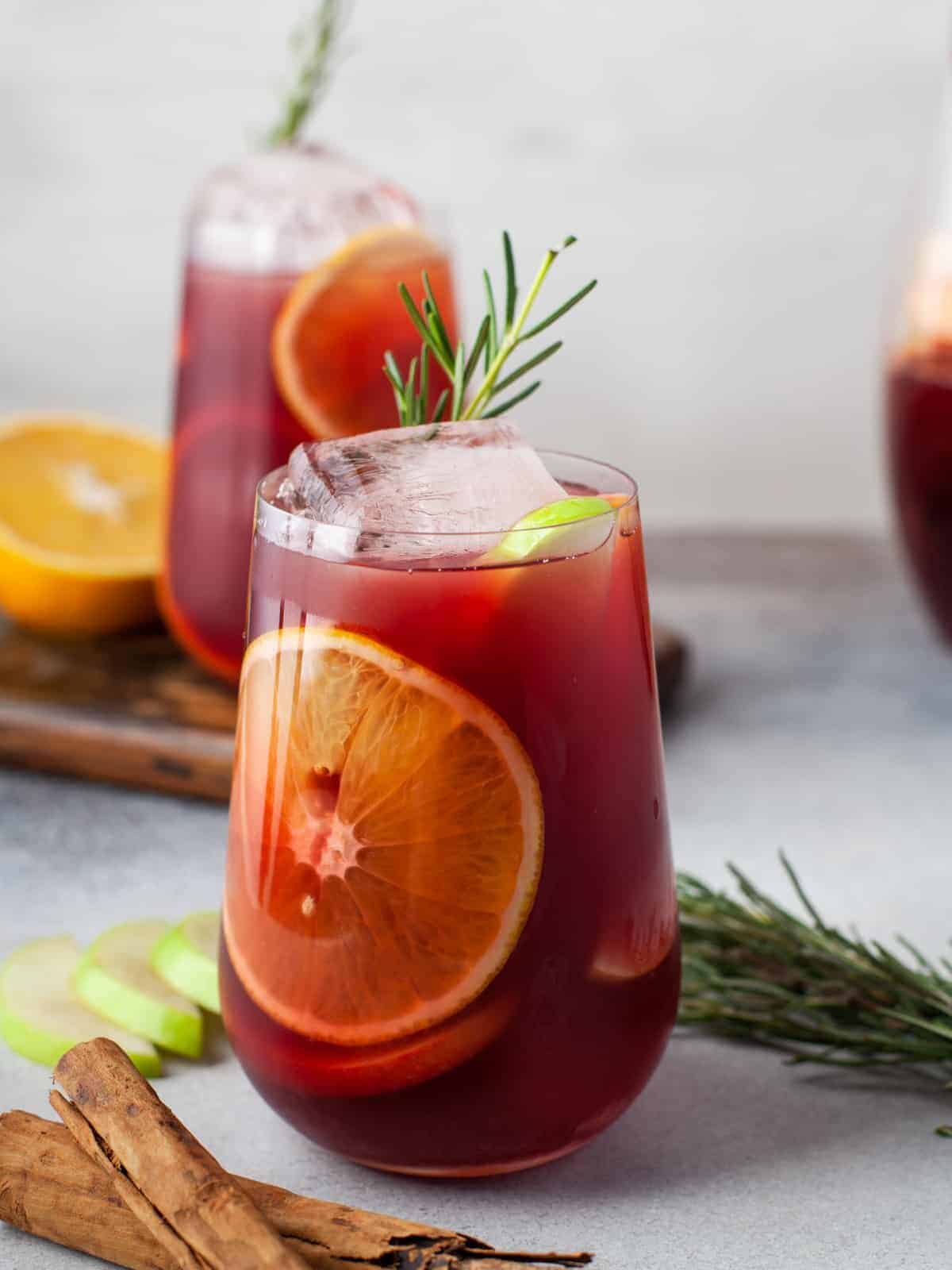 Any of these easy sangria recipes are sure to delight a crowd, any time of year! I especially love that you can mix up a big pitcher of sangria ahead of time and just let it chill in the fridge, so no need to hassle with bartending.
If you need some snacks to go with these cocktails, try herb marinated mozzarella, blue cheese stuffed olives, fruit salsa, a caprese salad, or candied nuts. Or pair it with sangria pork carnitas or sangria chicken for dinner!
More Cocktail Recipes
If you're not in the mood for sangria, or just need another drink to serve, browse any of these seasonal recipes and classic cocktails.
All Cocktail Recipes