Mango smoothie heaven right here! A simple mango smoothie made with almond milk, frozen mango, and honey! Super easy, quick, delicious, and healthy smoothie recipe.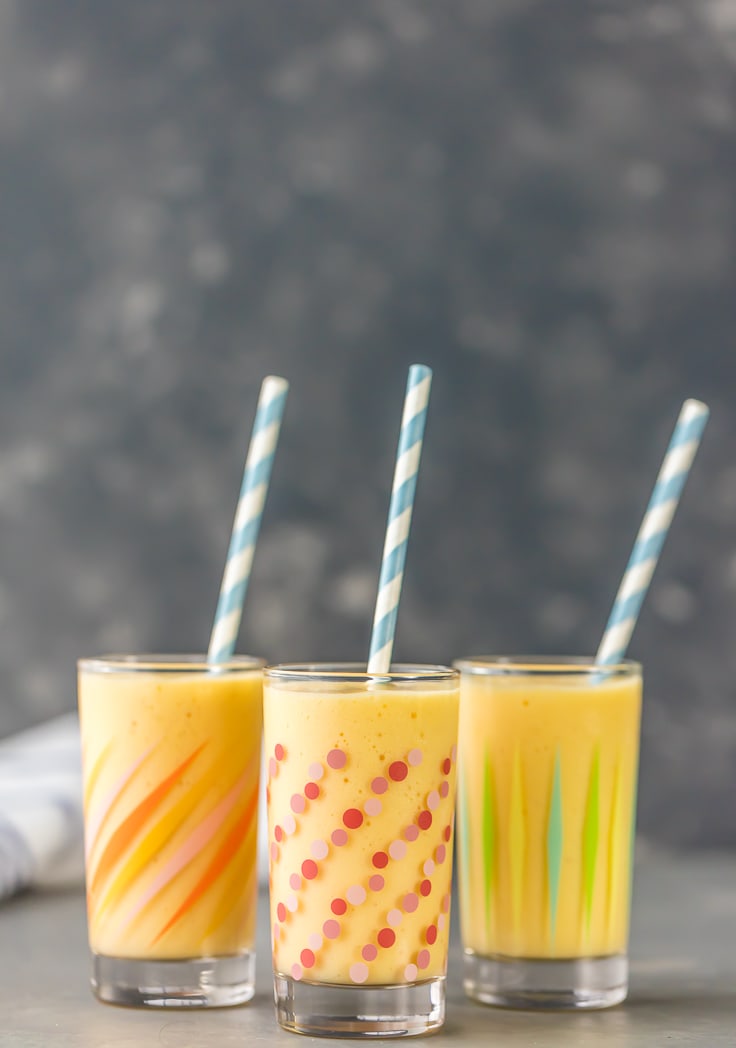 How are everyone's New Years Resolutions coming?? Is everyone just drinking smoothies and working out all day?? No…just me?? JUST KIDDING. Truth be told I'm not a huge smoothie girl and I'm DEFINITELY not a work out girl. I need to be…but so far…no. I keep telling Pat I need a workout room in the house and he claims I won't use it. YES I WOULD no I wouldn't. ANNNNYWAY, even if exercise and healthy eating doesn't come super easy to me, I still enjoy easy recipes and I still enjoy delicious good for you foods.
This Super Simple Mango Smoothie checks all the boxes and makes starting your day (or ending it) the healthy way SO EASY. 
I've told you guys before that I'm not a morning person. So if you're keeping track; I hate mornings, healthy food, and exercise. Yeah, I'm a loser. This simple mango smoothie recipe is one of my favorite ways to wake up. It's sweet, fruity, made in seconds, and tastes like a dessert. You could add in some protein powder if you're really into those New Years Resolutions. This strawberry protein smoothie does look amazing. OR this sugar-free coffee cake protein smoothie. Those are NOT bad ideas, but this mango smoothie is just as tasty without the protein powder!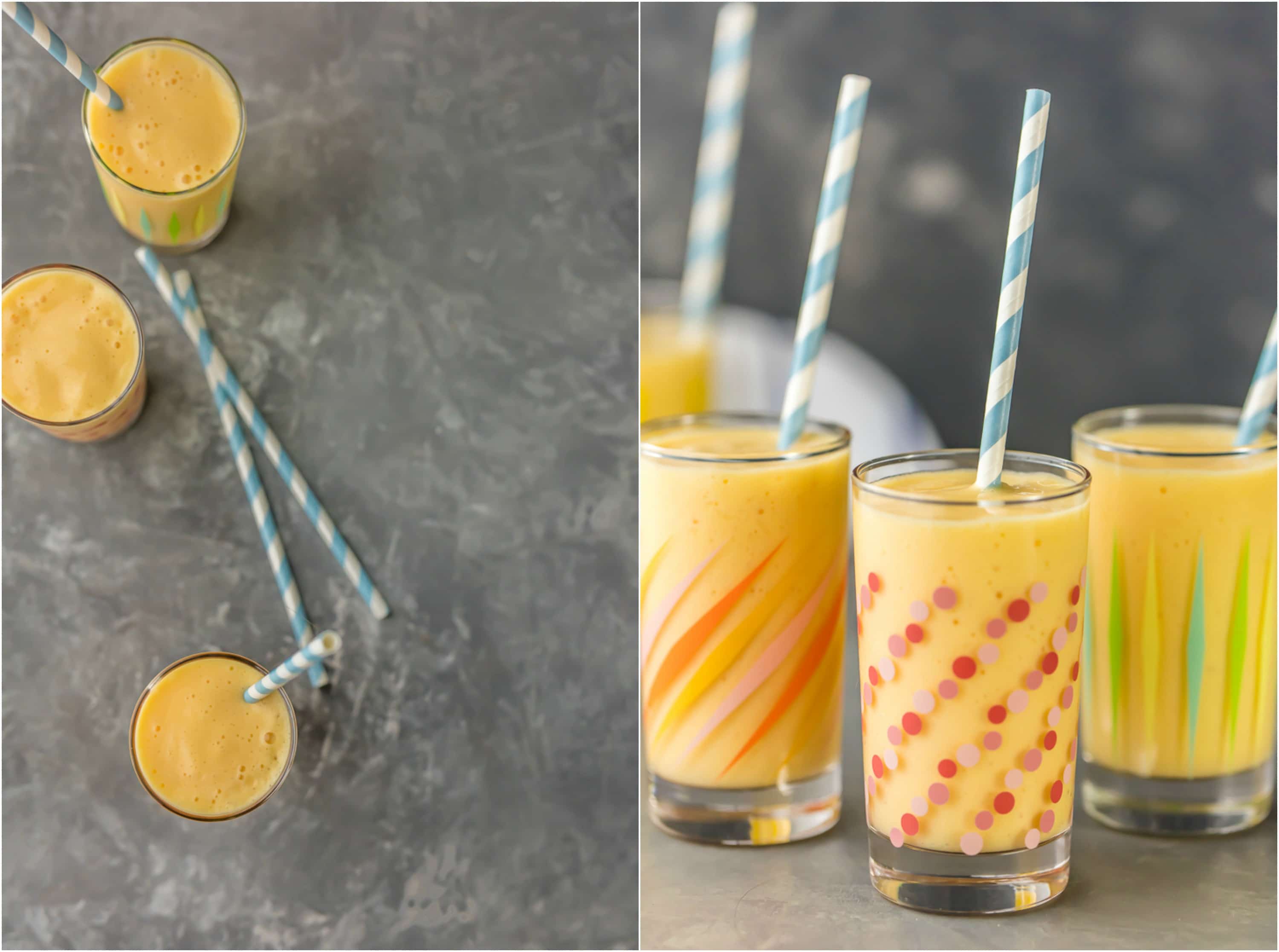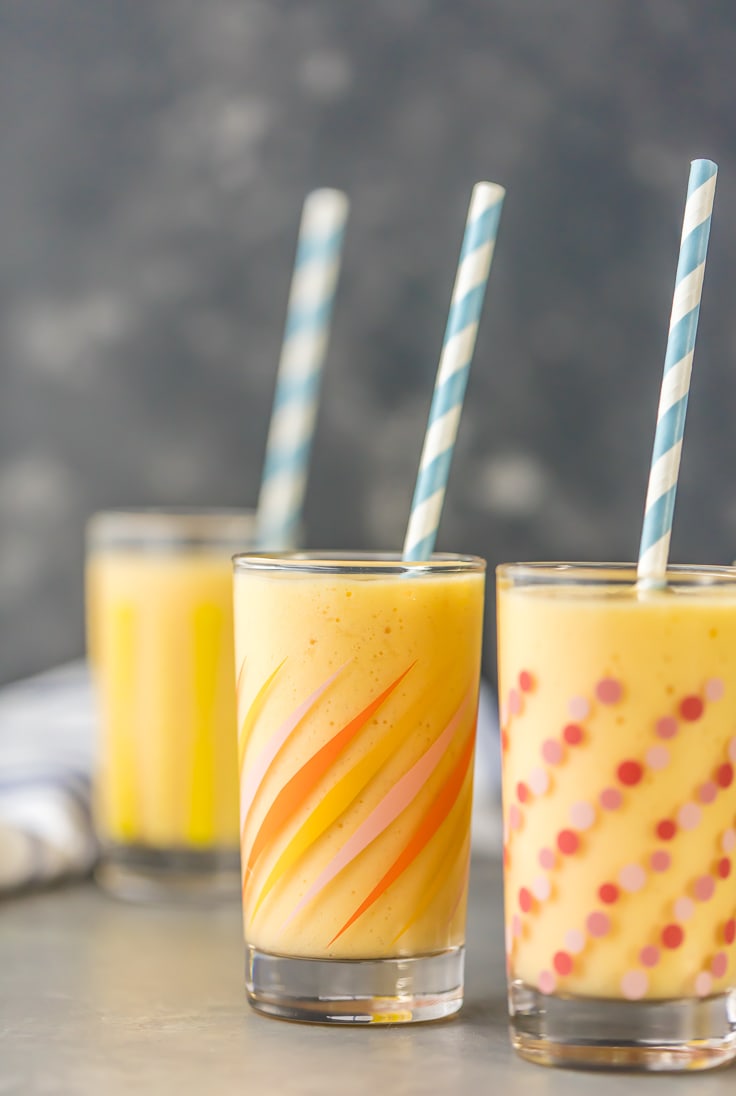 I always keep frozen mango in my freezer for just as occasion as this. AND you can add in a little tequila if you want to make a creamy mango margarita! Can it really be that easy? Yep, yep it can.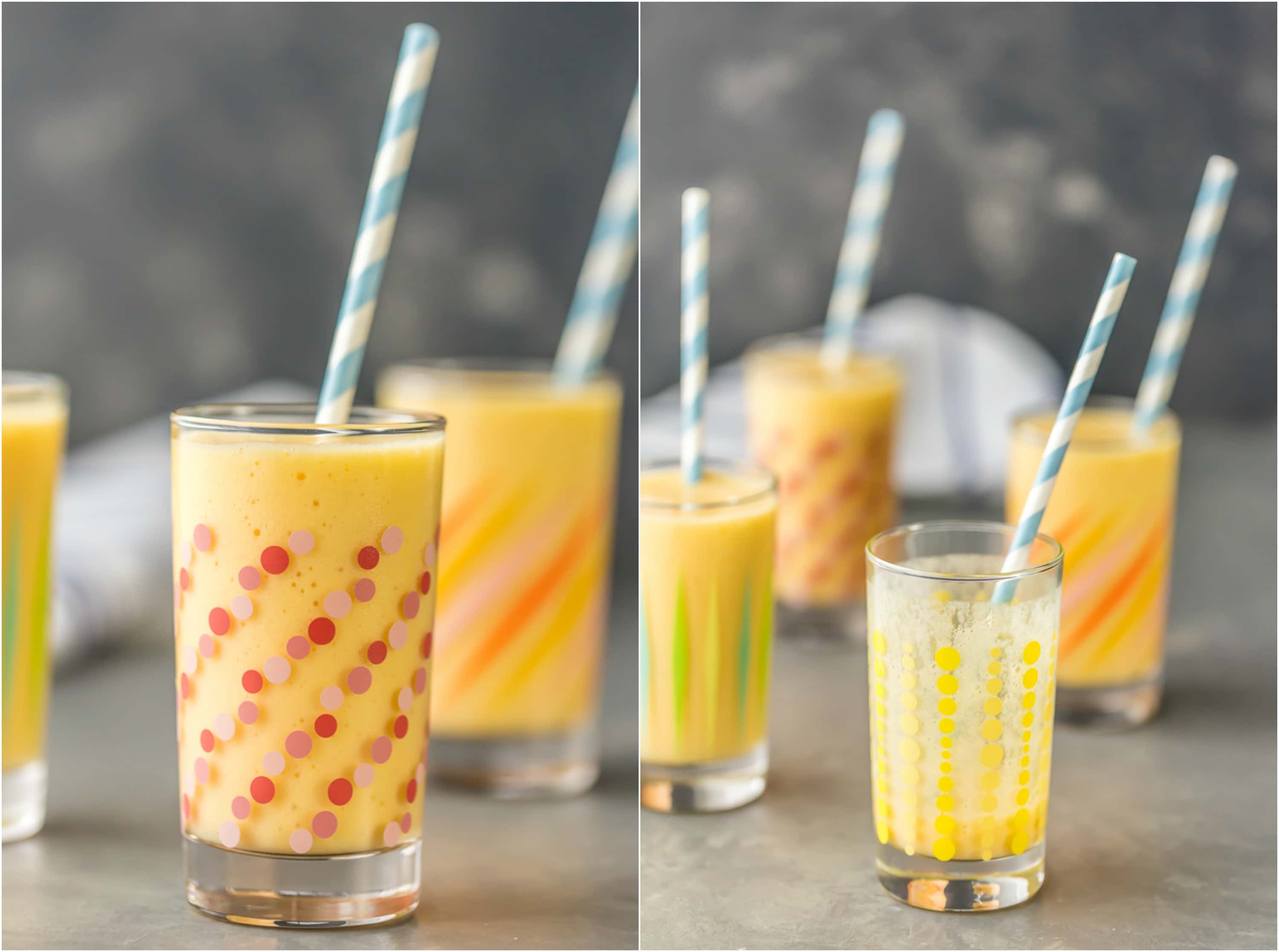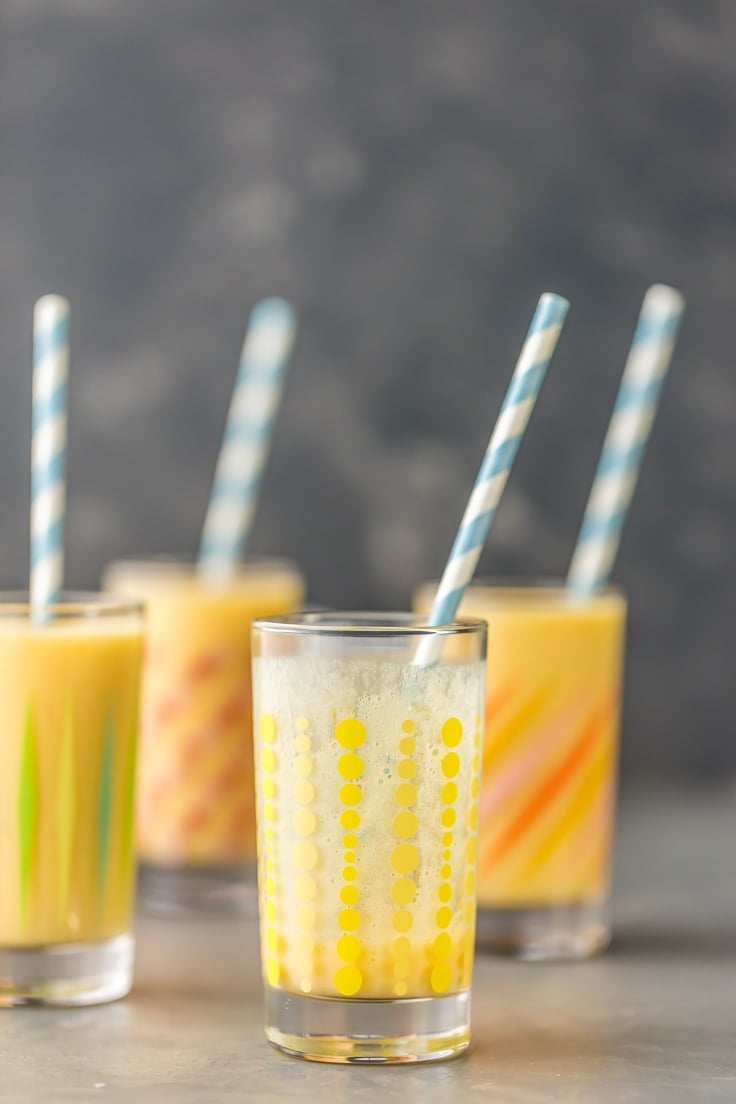 Oops, I drank one. Don't cry because it's over. Smile because it happened. And because it's SO EASY TO MAKE AGAIN. MMM.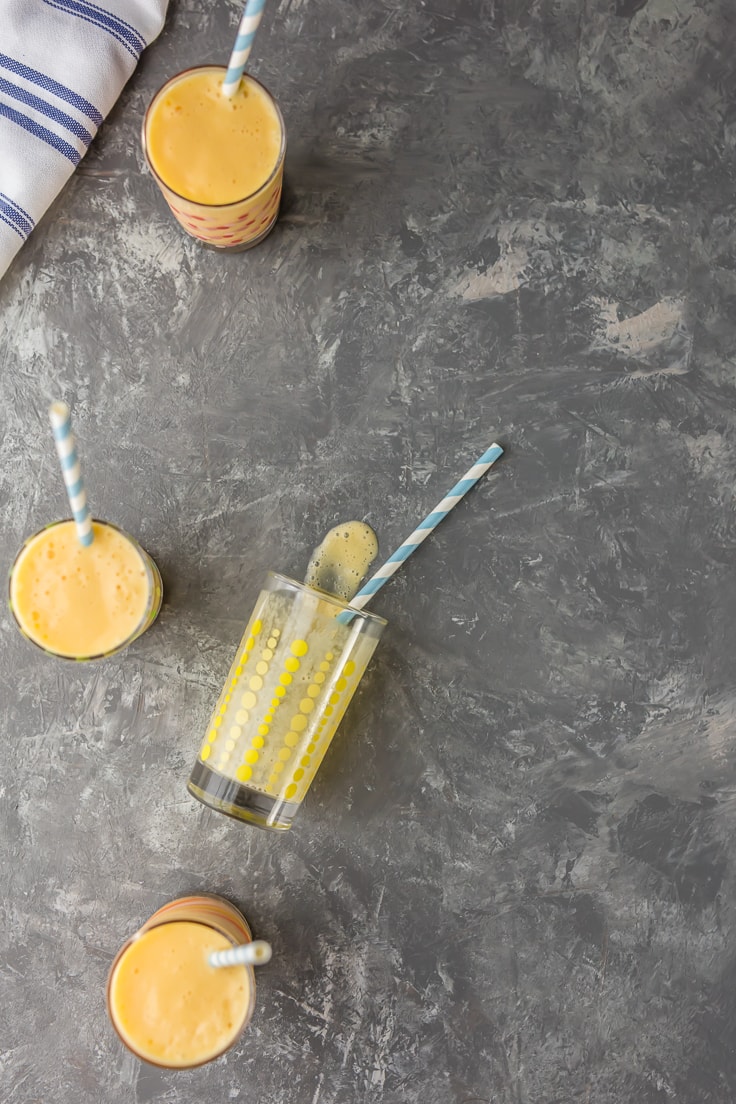 Enjoy your simple mango smoothie… with OR without the tequila!