This Simple Mango Smoothie is just three ingredients! Quick, healthy, and oh so refreshing, this delightful smoothie will brighten your mornings!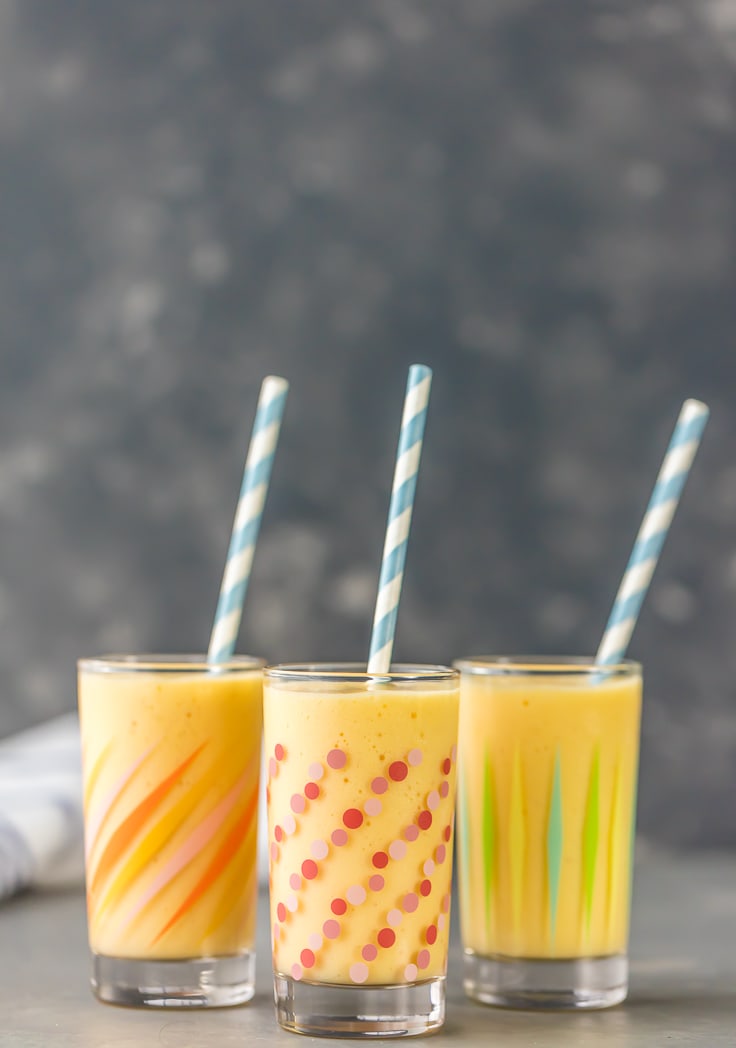 Simple Mango Smoothie
A Simple Mango Smoothie is a delicious breakfast to jump start any groggy morning. Made with just three simple ingredients, it comes together in a snap and always tastes scrumptious! For those of you hanging on to those New Year's Resolutions, this may be just the thing to keep your healthy eating on track. Frozen mango, sweet honey, and wholesome almond milk blend together perfectly to create a healthy drink that doesn't taste like "health" food at all!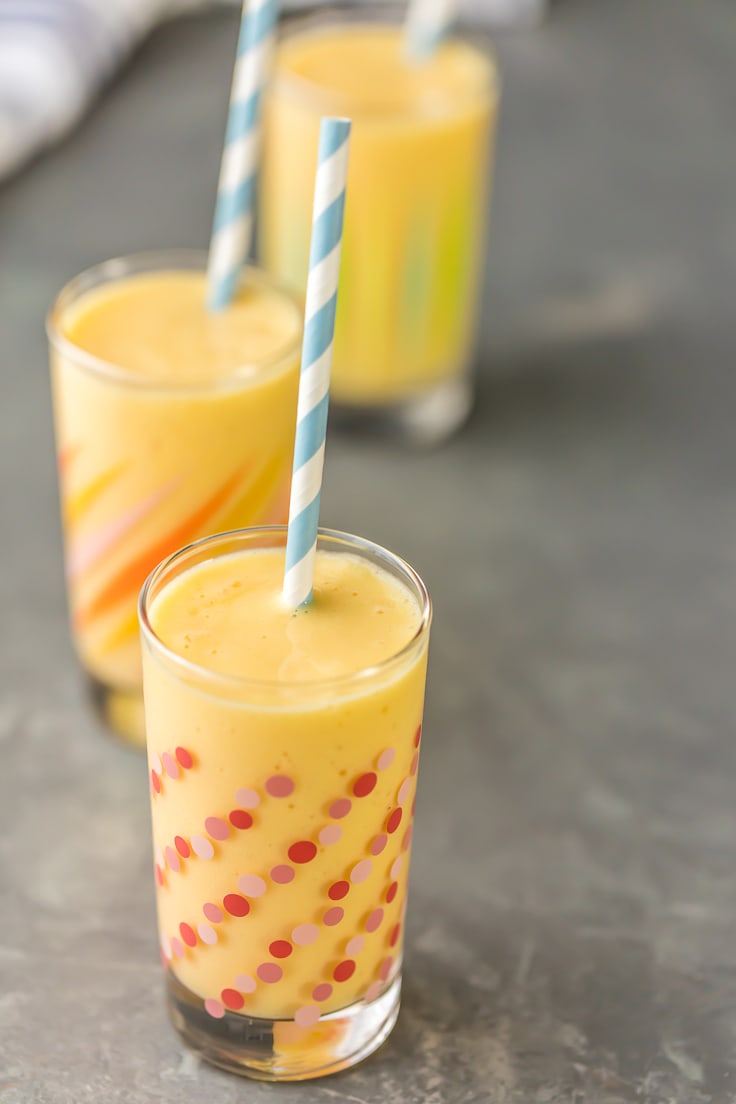 Add a scoop of protein powder to this smoothie for a tasty and nutritious smoothie to keep you going all morning long!
What Other Fruit Goes Well with Mango?
This three ingredient smoothie tastes delicious as is, but you can toss in any kind of fruit you like. Mango pairs beautifully with these fruits:
apples
bananas
strawberries
blueberries
raspberries
oranges
limes
lemons
coconut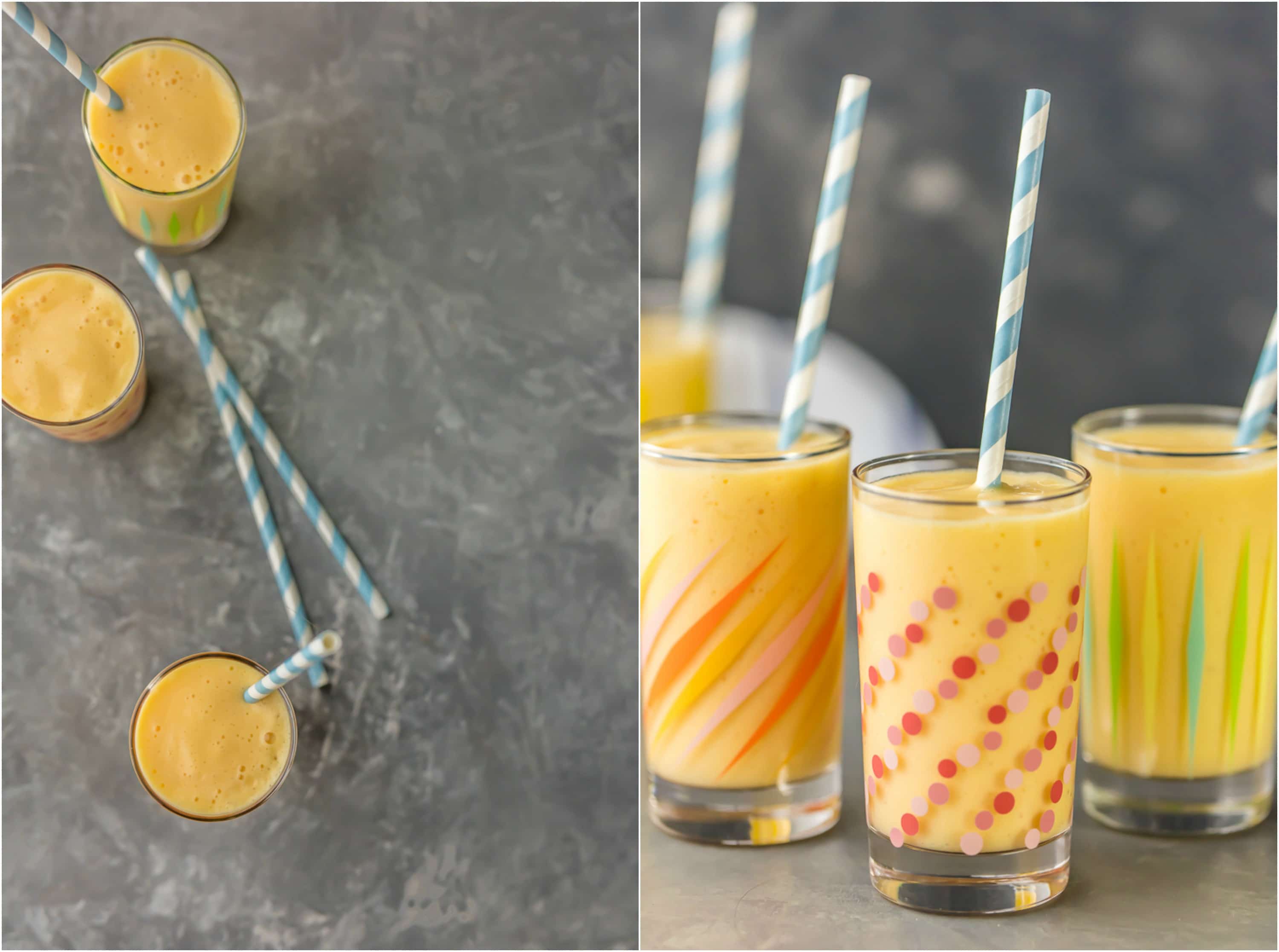 Can Mango Smoothies Be Made Without Milk?
You bet! While milk (skim, almond, or whatever you have on hand) gives this drink a more creamy flavor and texture, you a scrumptious smoothie with just a splash of water or juice.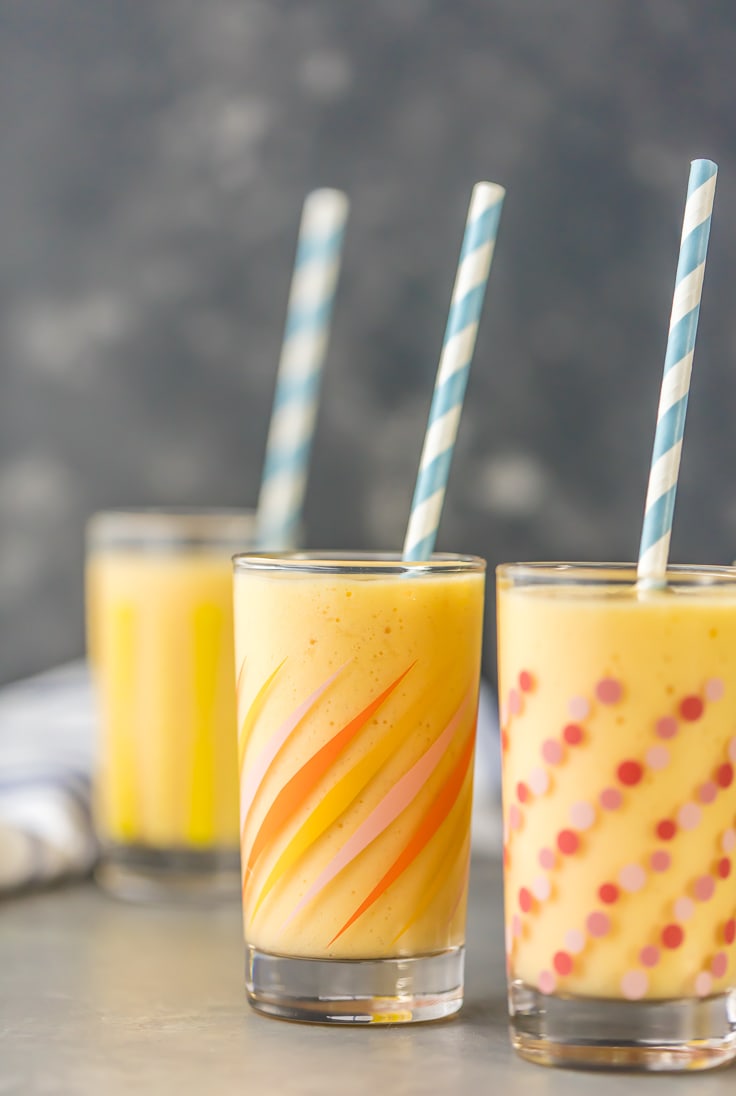 Simple Mango Smoothie Margarita?
I always keep frozen mango in my freezer for this smoothie. It just makes me happy and makes me look forward to getting out of bed in the mornings. But even better than that, you can turn this little smoothie into a creamy cocktail. Just add a little bit of tequila or vodka and cheers! You've got yourself one dreamy dessert for happy hour!
Check out the recipe card below for details on how to make this scrumptious Simple Mango Smoothie. Enjoy!

More Delicious Smoothie Recipes
No matter your tastes, there's a smoothie to satisfy any craving. Try a few of these tempting favorites: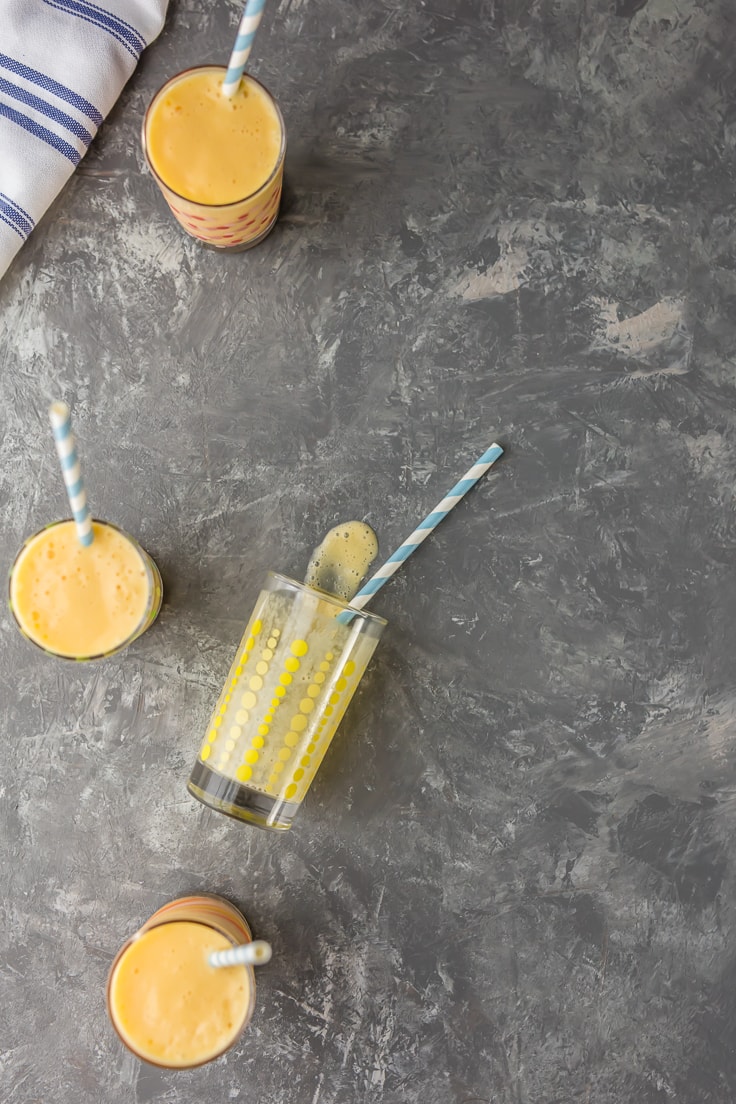 Enjoy your simple mango smoothie… with OR without the tequila! This is one recipe you'll love to make again and again.