This Creamy Green Smoothie Recipe is all your need to have the most amazing morning any day of the week. This Green Detox Smoothie is filled with light and fresh ingredients like pineapple, spinach, apple, kale, banana, Greek Yogurt, and more. This Green Goddess Smoothie Recipe will make you feel bright and sunny first thing in the morning, after workouts, or any time you whip one up. SO delicious, easy, and healthy!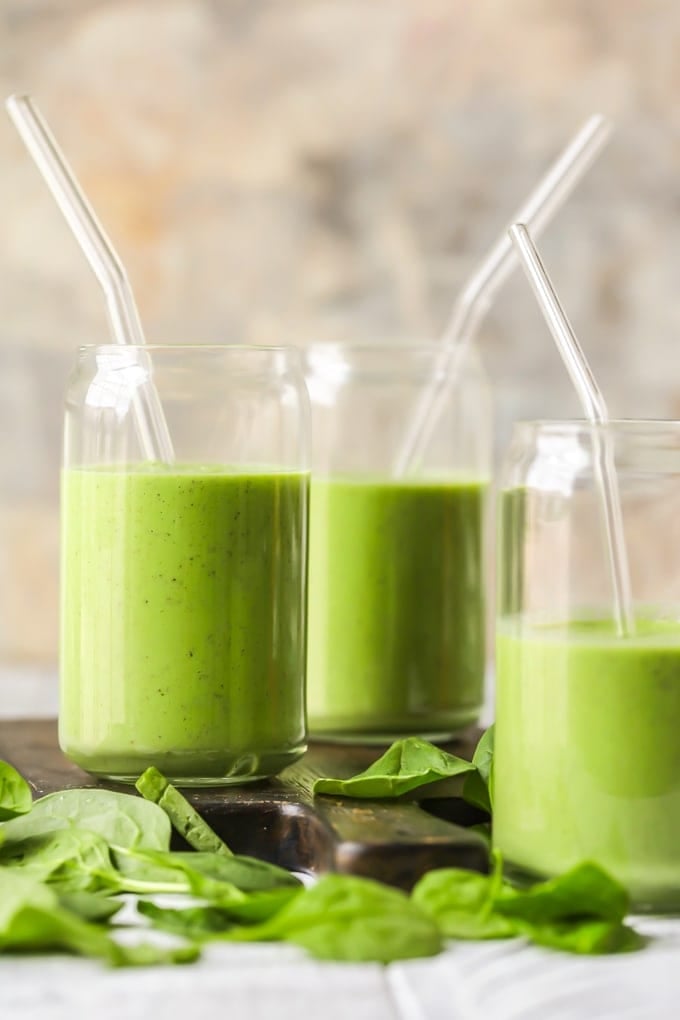 Creamy Green Smoothie Recipe (Green Detox Smoothie)
This Green Detox Smoothie is our favorite way to wake up in the morning.
I'm NOT a morning person. Since having Henry, waking up earlier is a must, and that means amazing breakfast recipes are also a must! As a busy Mom, I just don't have time to slave over breakfast like I used to.
These days I rely on simple and quick recipes as we are running out the door to fuel my morning, and smoothie recipes have become my go-to!
I love that you can make them quickly, keep them healthy, and fill them with extra goodies to help you stay energized on the go. If I could give you a big double high five right now I would!
This Detox Green Smoothie Recipe is the breakfast of champions. It will keep you full and energized and tastes AMAZING! What's not to love.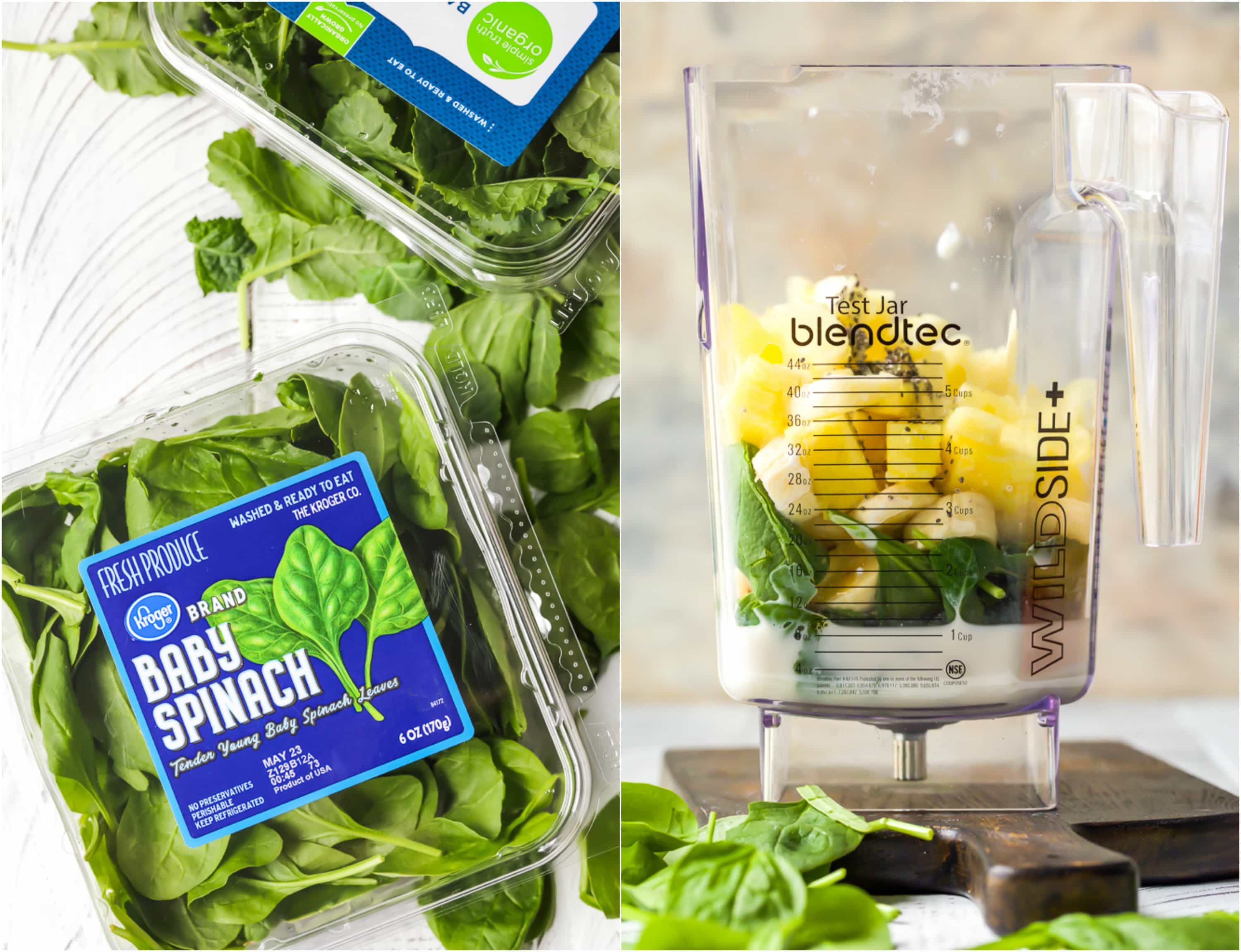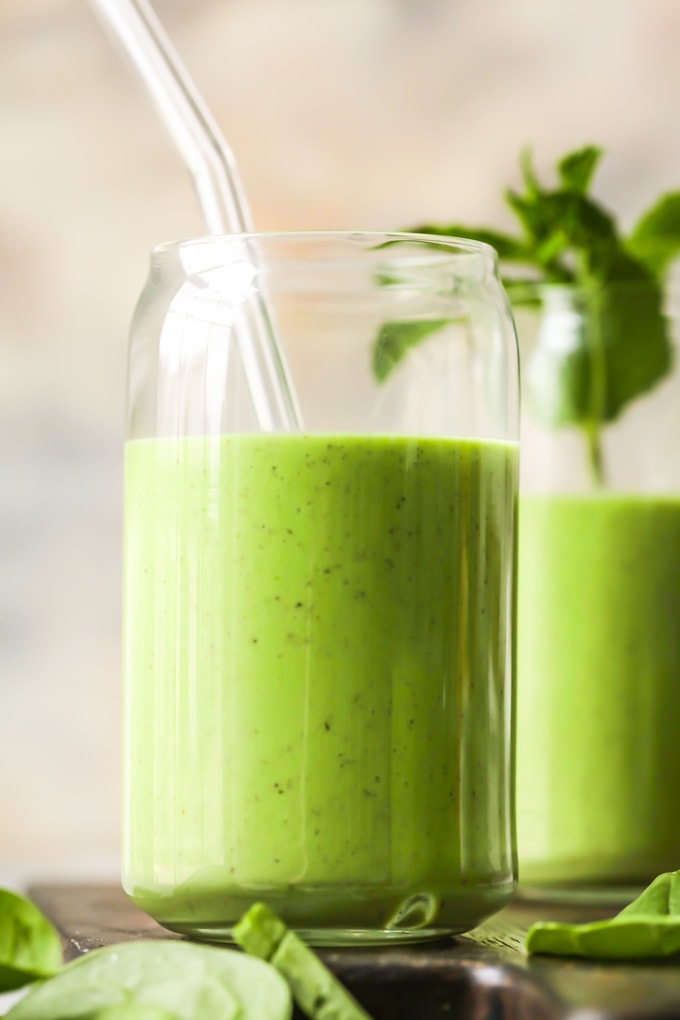 You might have seen recently on Instagram (are we friends? say hi!) that I went on a trip to Detroit to celebrate the launch of Tillamook Dairy products at Kroger stores nationwide. We called it #LegendDairyWeekend and legendary it was!
What an incredible experience with an AMAZING group of people. We had so much fun, learned so much, and ate like Kings and Queens. Tillamook and Kroger showcased so many beautiful and amazing products and we just had so much fun.
If you get a chance to visit Detroit, you MUST stay at the Detroit Foundation Hotel and you need to eat at the Grey Ghost Restaurant.
I loved everything about the trip, especially celebrating with this wonderful group of bloggers. I'm so lucky to know these people! Sarah, Tessa, Maria, Chelsea, Maegen, Jamie, Liz, Ashley, Rachel, Heidi, Lena, Christina, Sonja, Alex, and Monique …I just loved spending the time with you!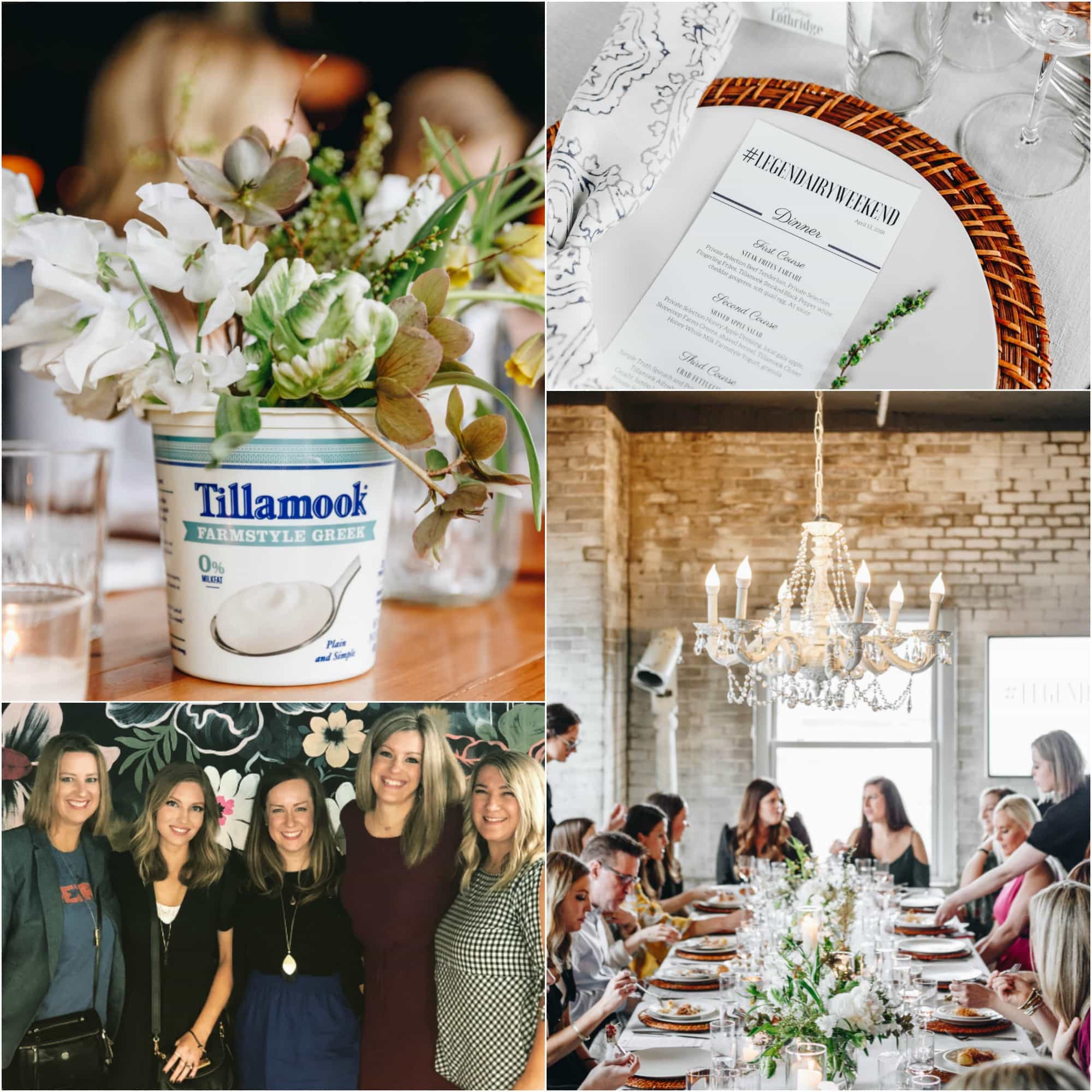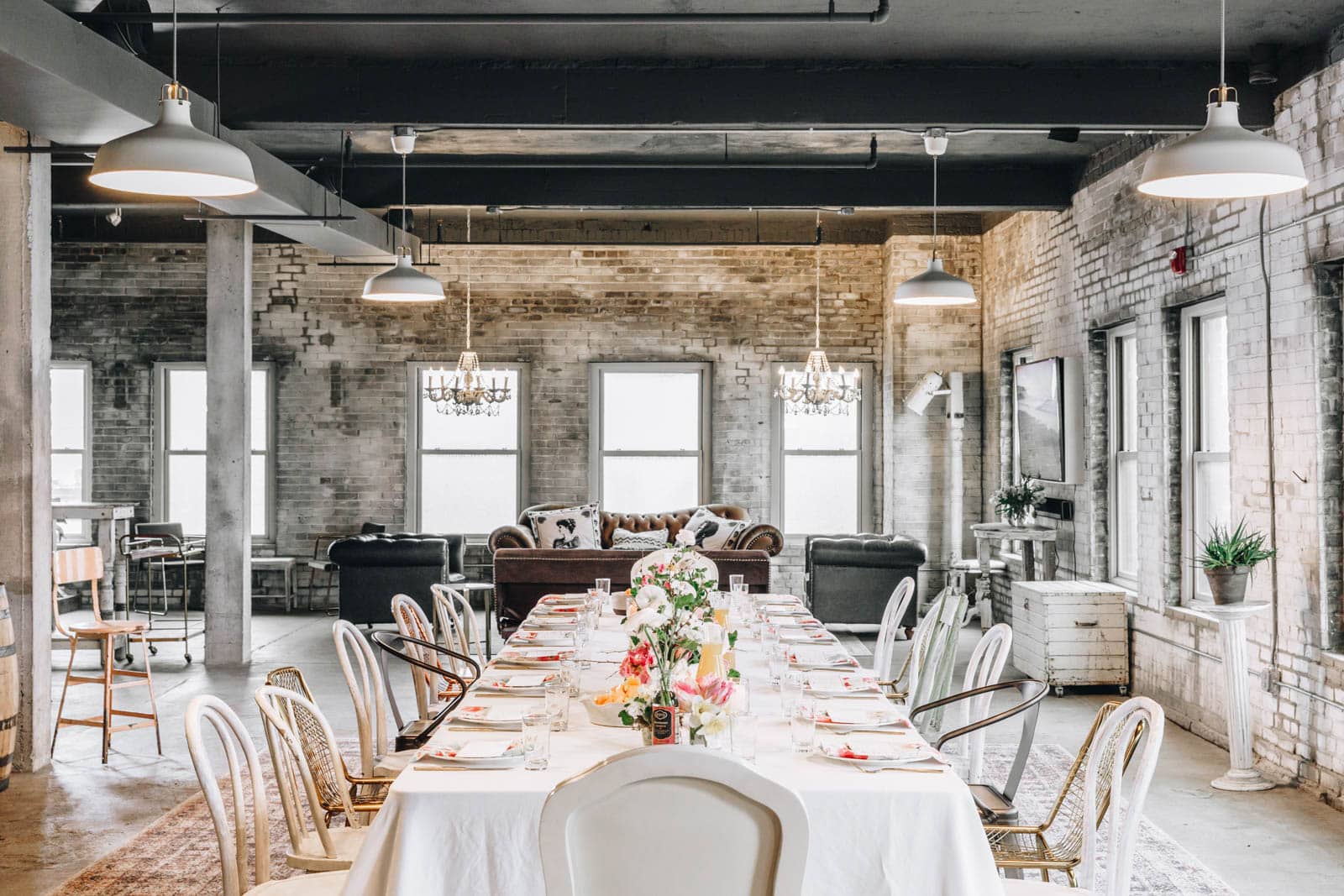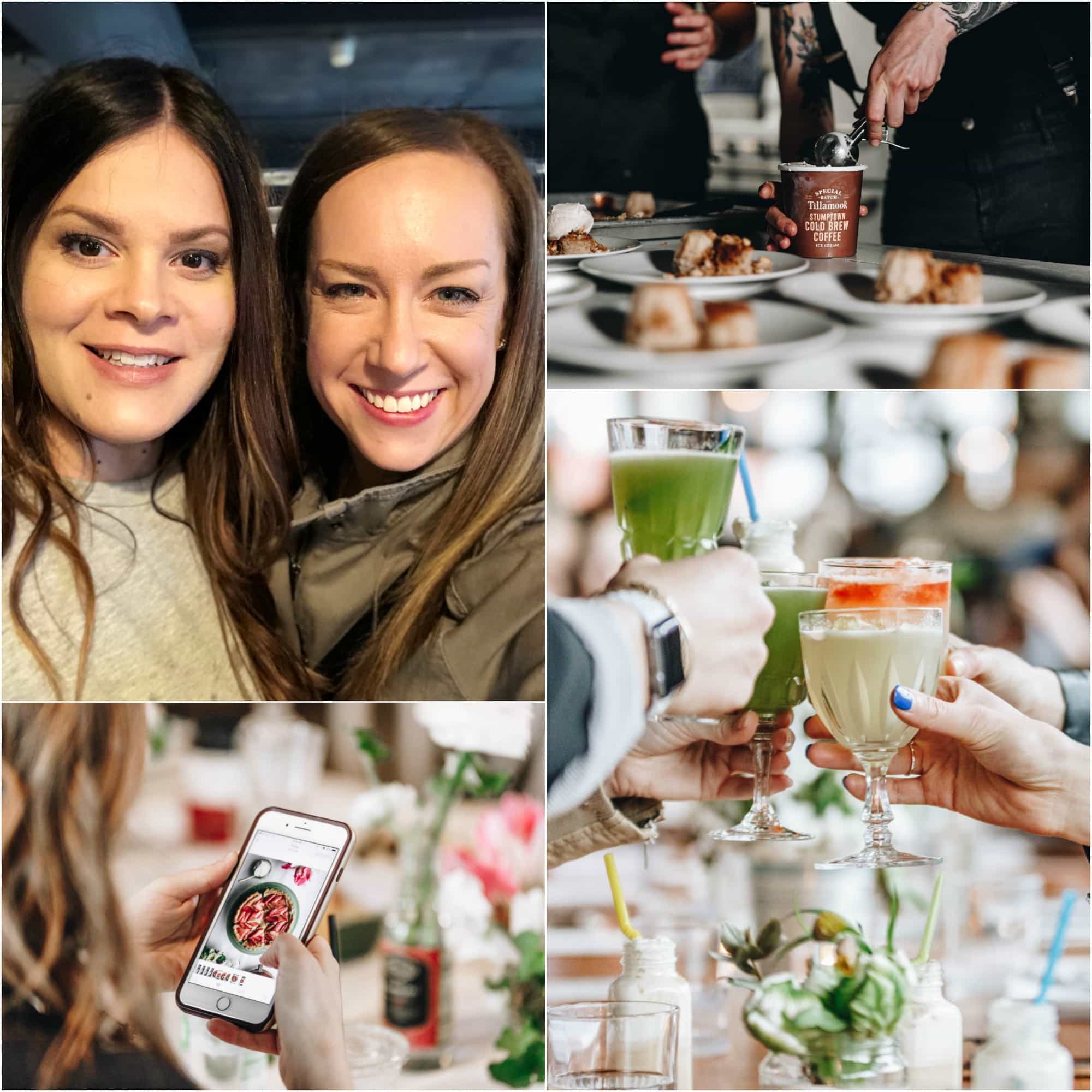 To celebrate the launch of Tillamook products at your local Kroger Grocer, you need to make this BEST GREEN SMOOTHIE RECIPE!
Okay…enough Detroit eye candy, let's get back to this delicious and perfect smoothie recipe. On days where you're dragging just a bit, this Green Detox Smoothie is truly all you need to turn things around.
I always get scared that Green Smoothies will taste…green…but this one is packed with delicious fruits like pineapple, apple, and banana to offset the grassy greens. And of course, we only use the best greens!
I am in LOVE with Kroger's Simple Truth and it's the only brand of kale and spinach I'll buy. I know it's washed, I know it's fresh, and I know it's delicious.
To add some protein, I used Tillamook's Farmstyle Greek Yogurt. It's SO creamy and delicious. It's the perfect little added touch to make this taste more like a dessert than a Green Smoothie. You're welcome!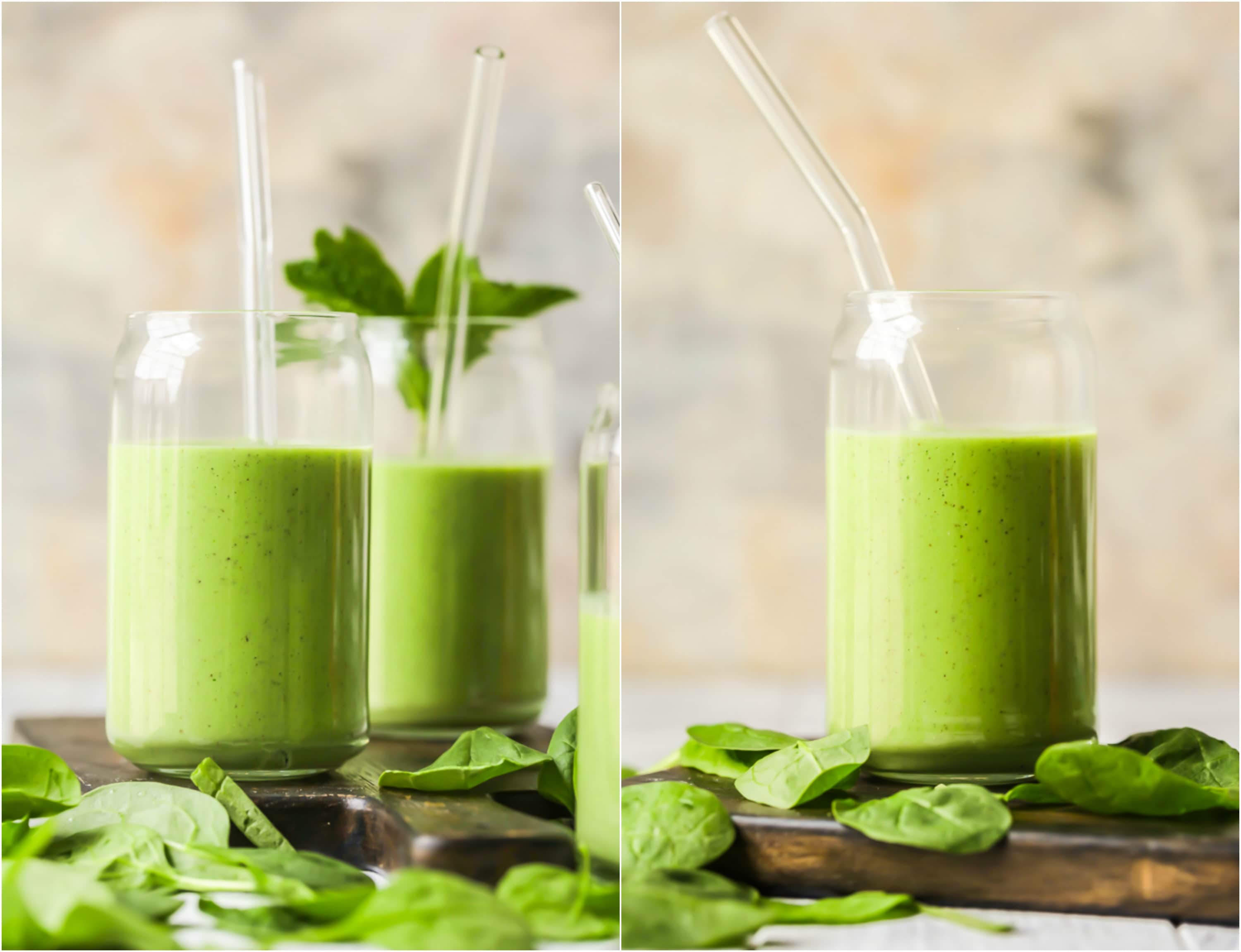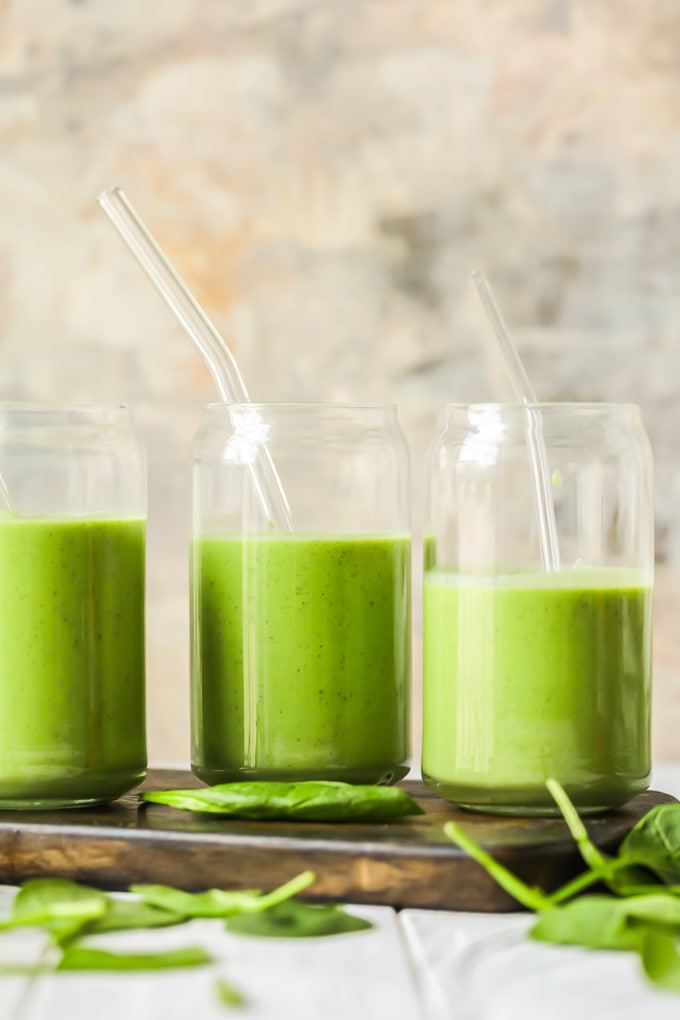 How to Make a Green Smoothie:
My best tip for making the perfect Green Smoothie Recipe is packing in the greens first, followed by the almond milk (or whatever liquid you desire), greek yogurt, and fruits.
Use a high-powered blender to make sure you get everything as smooth as possible. No chunks in these smoothies, please!! For every green ingredient, add a fruit to brighten and keep things tasting great. You'll be feeling energized in no time!
How long will a Green Detox Smoothie keep in the fridge?
The Chlorophyll (the green pigment in leafy greens) actually helps to keep things fresh, so your green smoothie can actually stay good in your fridge for up to 48 hours.
I recommend only 24 hours in the fridge because of all the fresh ingredients we are throwing in. Always give your smoothie a good stir or pop it back in the blender for a bit before serving.
Can I lose weight by drinking Green Smoothies?
Technically, no food can make you lose weight. Being healthy is all about balance, fresh foods, and exercise. This Green Smoothie Recipe is definitely packed with fresh, whole-food ingredients, so it's a great start to any healthy day.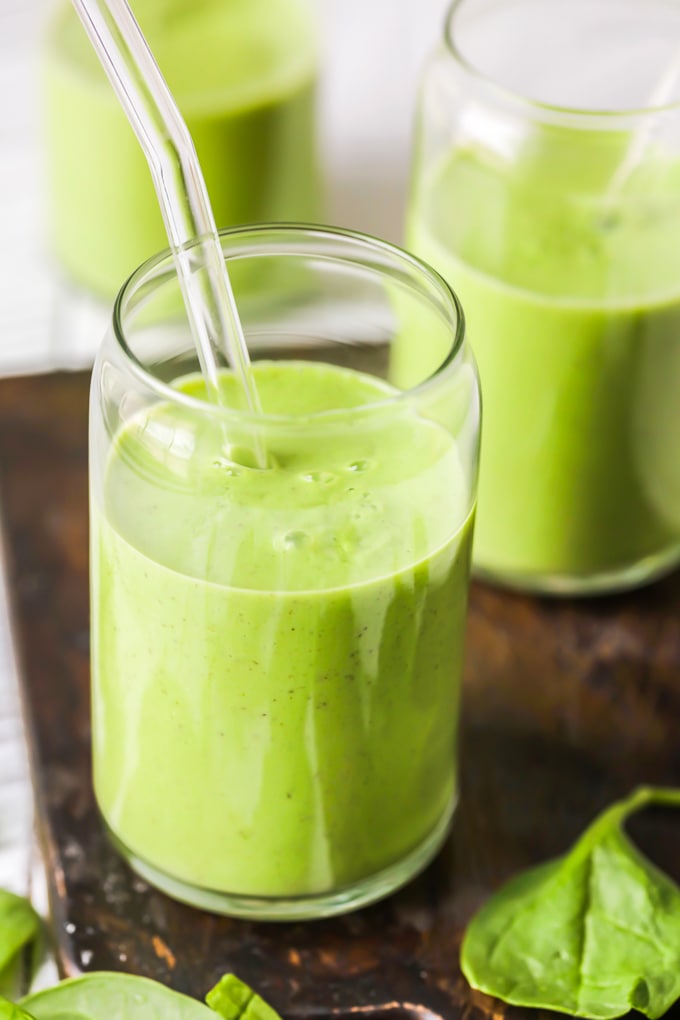 What are some other smoothie recipes you love?
If Green Smoothies aren't your thing, I hope you'll give one of our other morning favorites a try! We have something for everyone!!
Add an orange ginger shot to your morning routine for an extra boost of vitamin C!
I hope you enjoy our favorite Green Detox Smoothie! If it can make mornings easier and better for me, I know it can for you too. What are your favorite smoothie combinations? I'd love to hear in the comment section.
If you make this recipe be sure to upload a photo in the comment section below or leave a rating. Enjoy! You can also jump to recipe.