Cereal Milk Breakfast Smoothies are a fun, healthy, and easy breakfast recipe the entire family will love! Blend your favorite breakfast cereal with milk, bananas, and ice and you're in business. This fun smoothie recipe is easy to customize so that you can make any flavor you like-just choose your favorite cereal. SO FUN!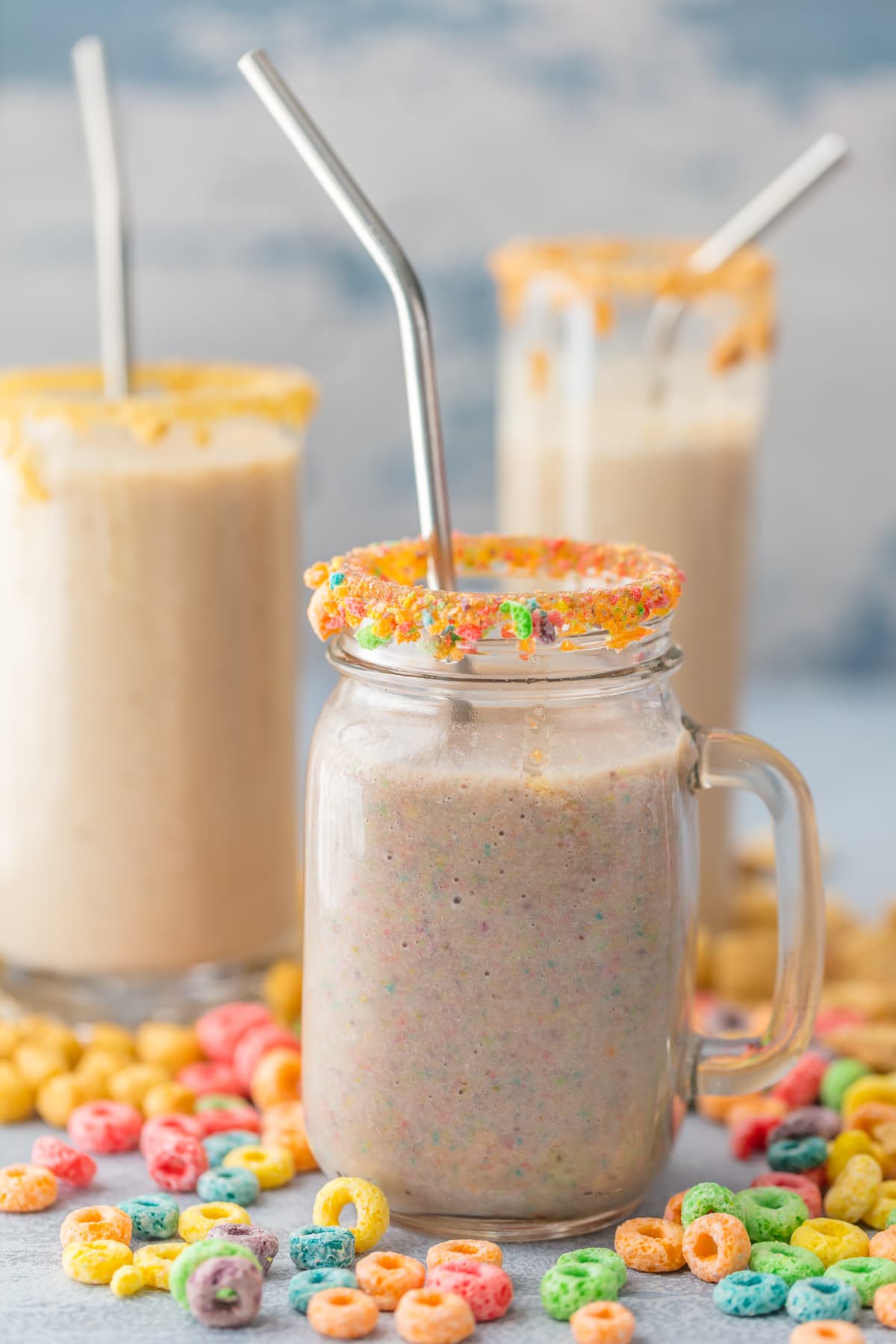 Cereal Milk Smoothies
These Cereal Milk Smoothies have that amazing cereal milk flavor, turned into a delicious breakfast smoothie the whole family will love!
Good morning and HAPPY NATIONAL CEREAL DAY! What a great day to celebrate the ultimate breakfast: cereal and milk! Today I have a fun smoothie recipe that we just love around our house first thing in the a.m. This Cereal Milk Breakfast Smoothie recipe!
We love to make our cereal smoothies different every time, so I'm including my three favorite recipes: Peanut Butter Banana, Cinnamon Honey, and Fruit Punch! They are all made the same way using a blender, milk, and ice, but each one uses a different breakfast cereal to give it the perfect flavor.
You can of course customize these breakfast smoothies to make them any ole flavor you love best…so fun! The base recipe is just cereal, milk, ice, and bananas, but as you can see from the recipes below, so many fun add-ons make this a recipe you can make fun and unique every time you serve it. It ts loved by both kids and adults alike. Yum!
These Cereal Milk Breakfast Smoothies will be your new favorite way to eat cereal in the mornings!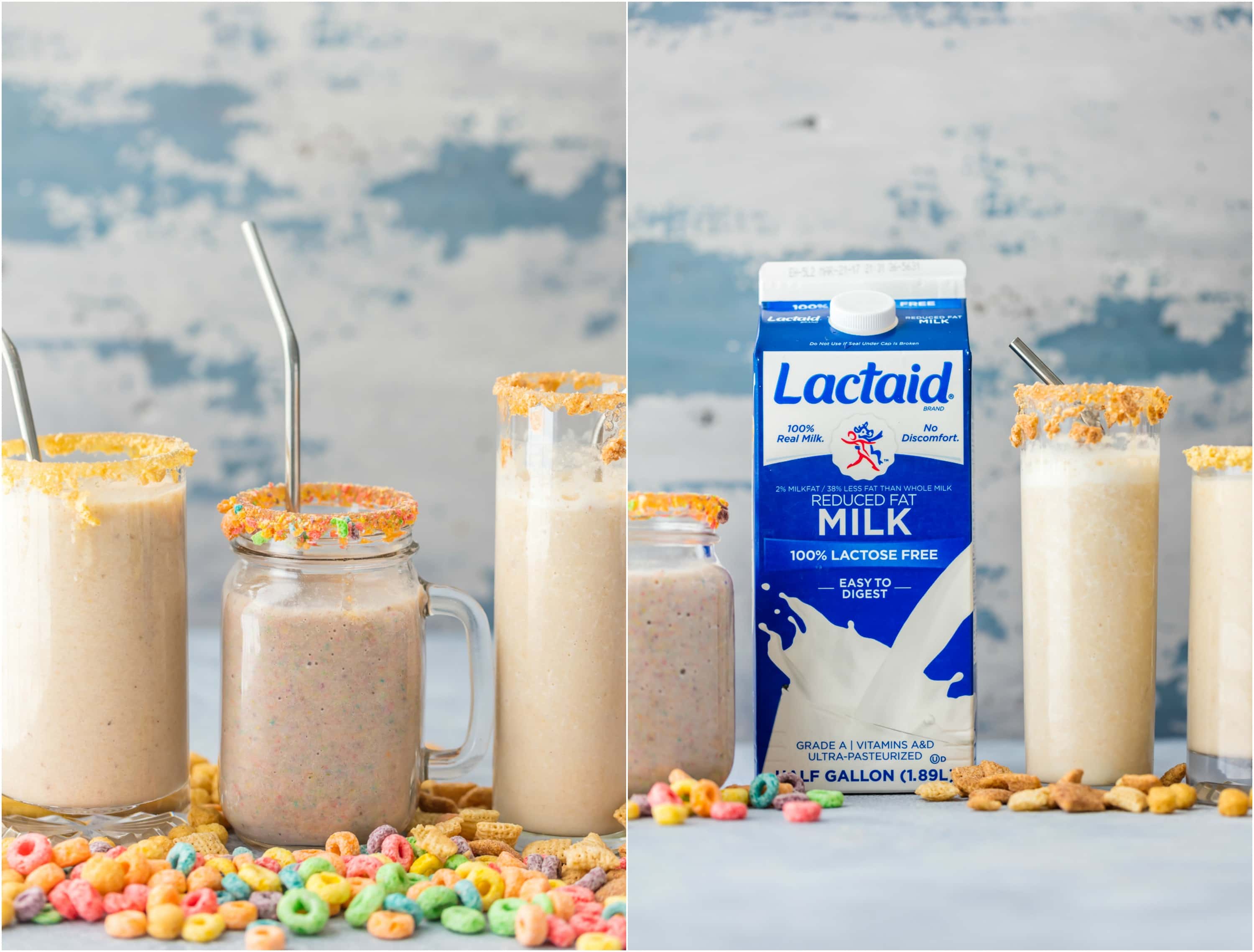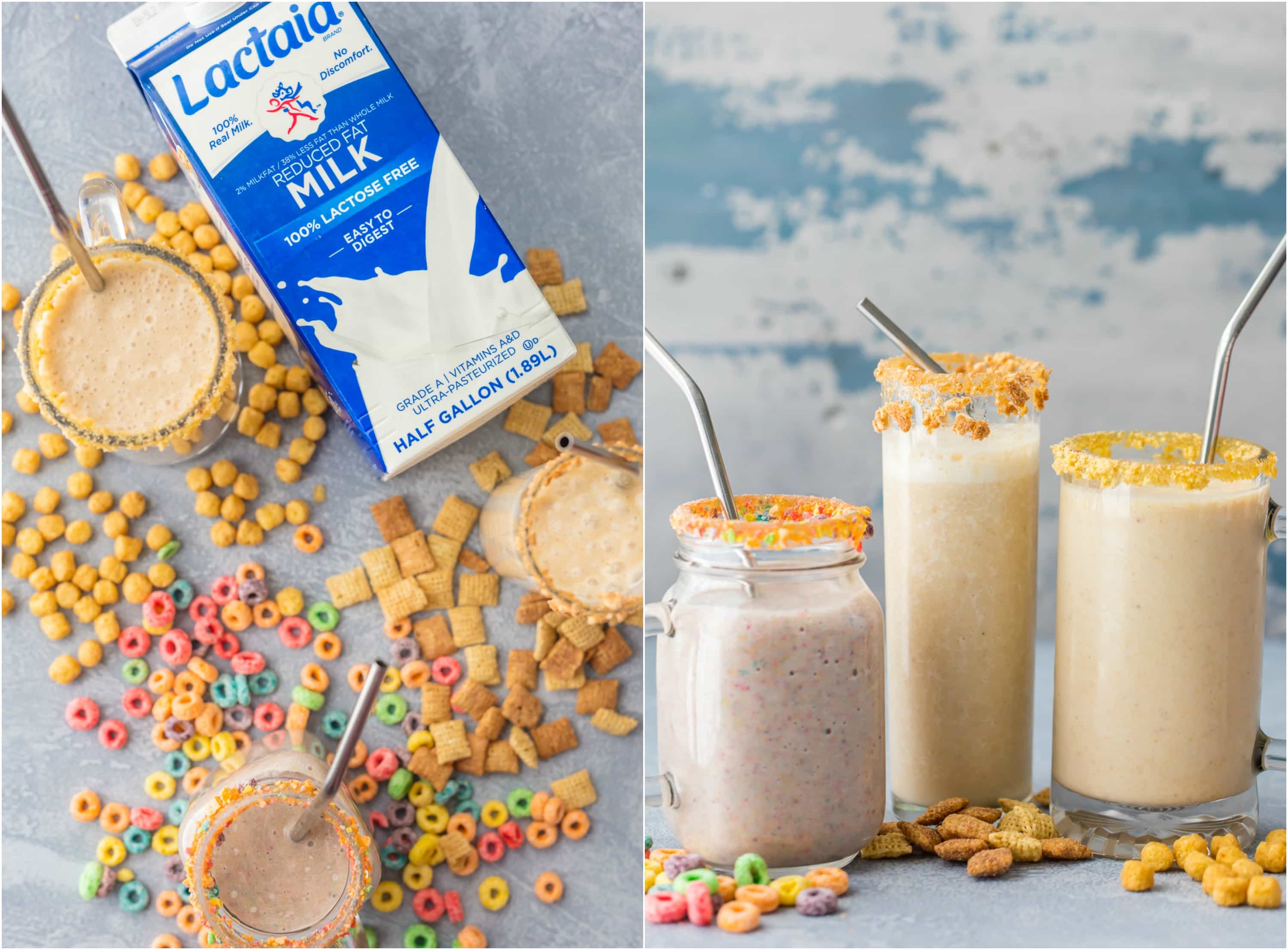 Lactose-Free Smoothie Recipe
To make this Cereal Milk Breakfast Smoothie fun for everyone, even the lactose intolerant, I was sure to use my fave milk, LACTAID®! LACTAID® is real milk, just without the lactose. No one should have to suffer from #DairyEnvy. There is absolutely no flavor difference…just delicious milk that is super easy to digest. It's the perfect milk for every family, and it is especially perfect in this Breakfast Cereal Smoothie!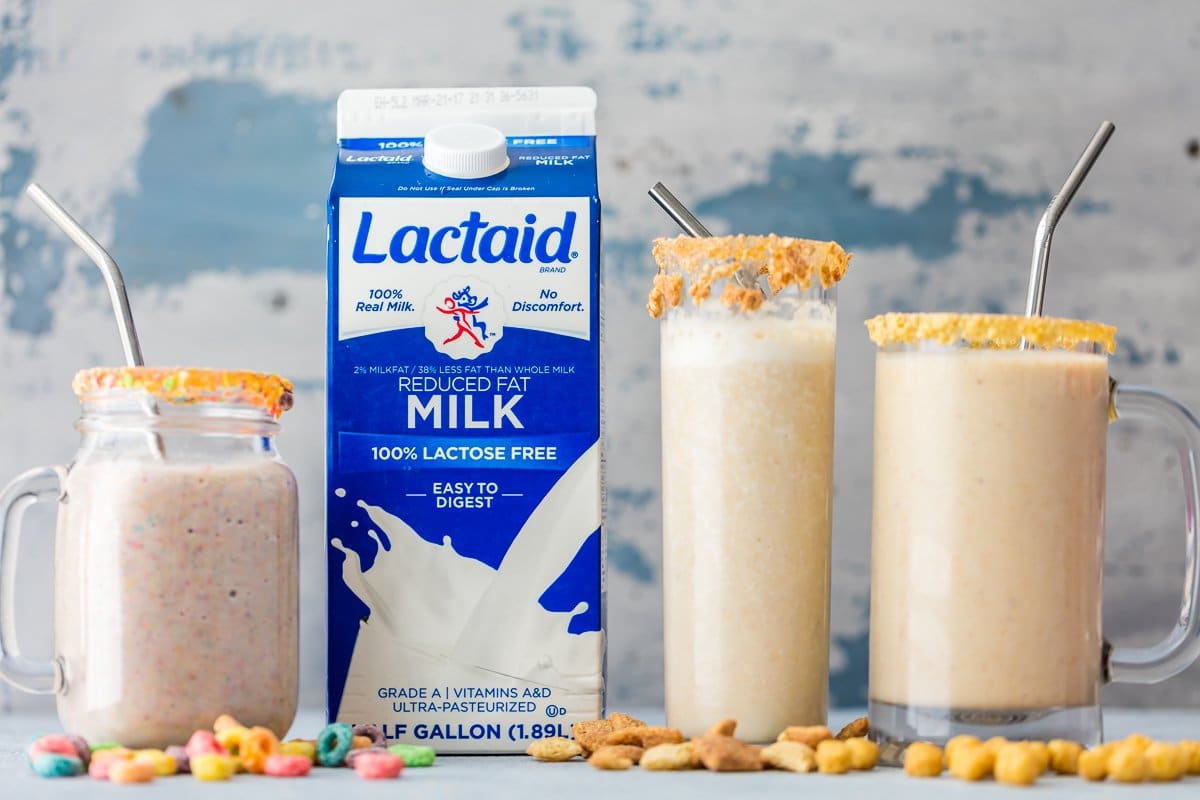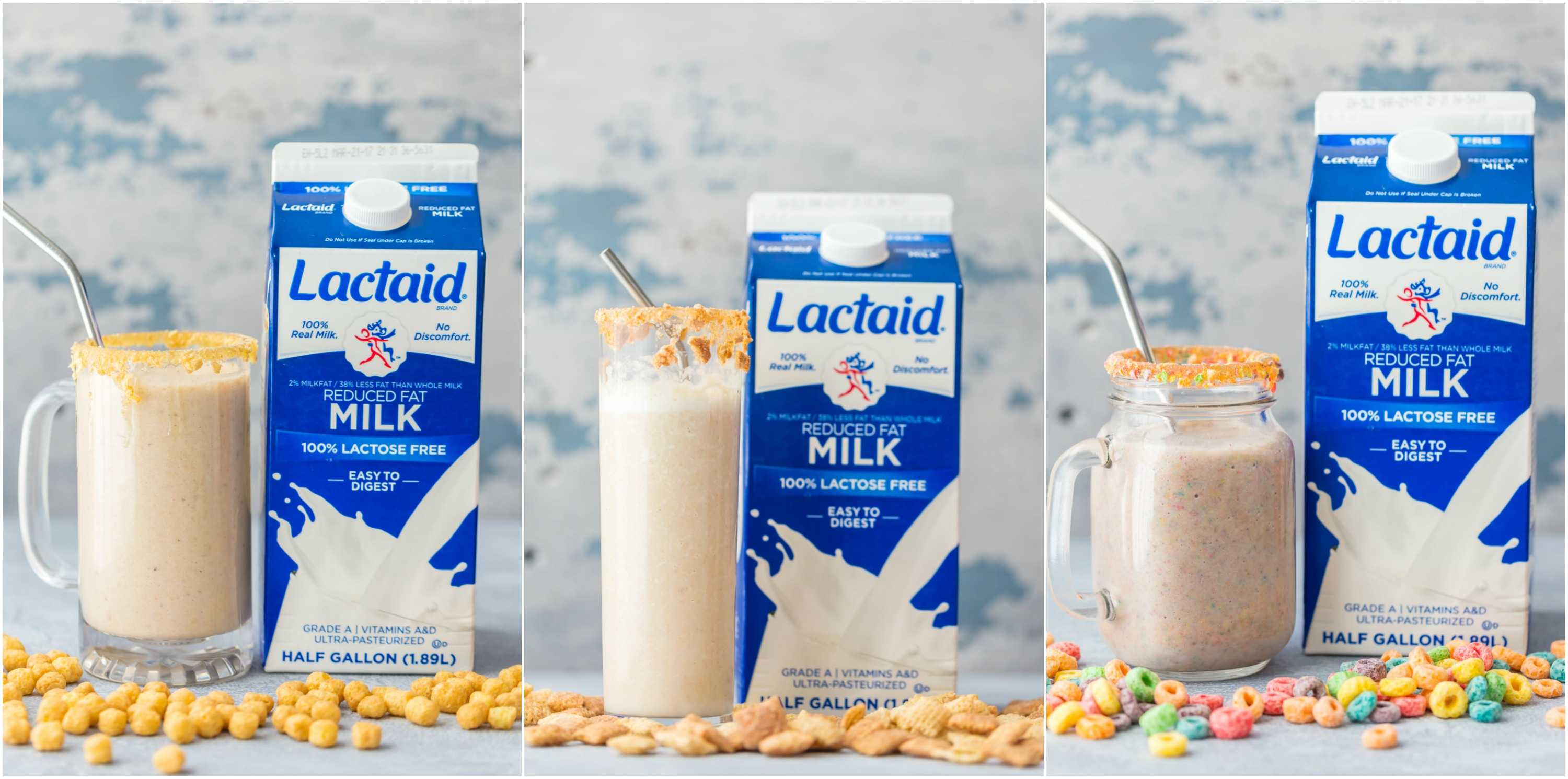 Easy Breakfast Smoothies – 3 Different Flavors!
I made three fun flavors of Cereal Milk Smoothies, but you should feel free to make whatever flavor your family loves best! This breakfast smoothie recipe is oh so easy to customize so that you can make it your own.
We love to make Peanut Butter and Banana Cereal Smoothies, Cinnamon and Honey Cereal Smoothies, and Strawberry Fruit Punch Cereal Smoothies; pictured above left to right. These are our favorite flavors, but the possibilities are seriously endless!
Peanut Butter and Banana Smoothie – Peanut Butter Puff Cereal, Bananas, Creamy Peanut Butter, Milk
Cinnamon and Honey Smoothie – Cinnamon Chex Cereal, Honey, Bananas, Milk
Fruit Punch Smoothie – Froot Loops Cereal, Strawberries, Bananas, Milk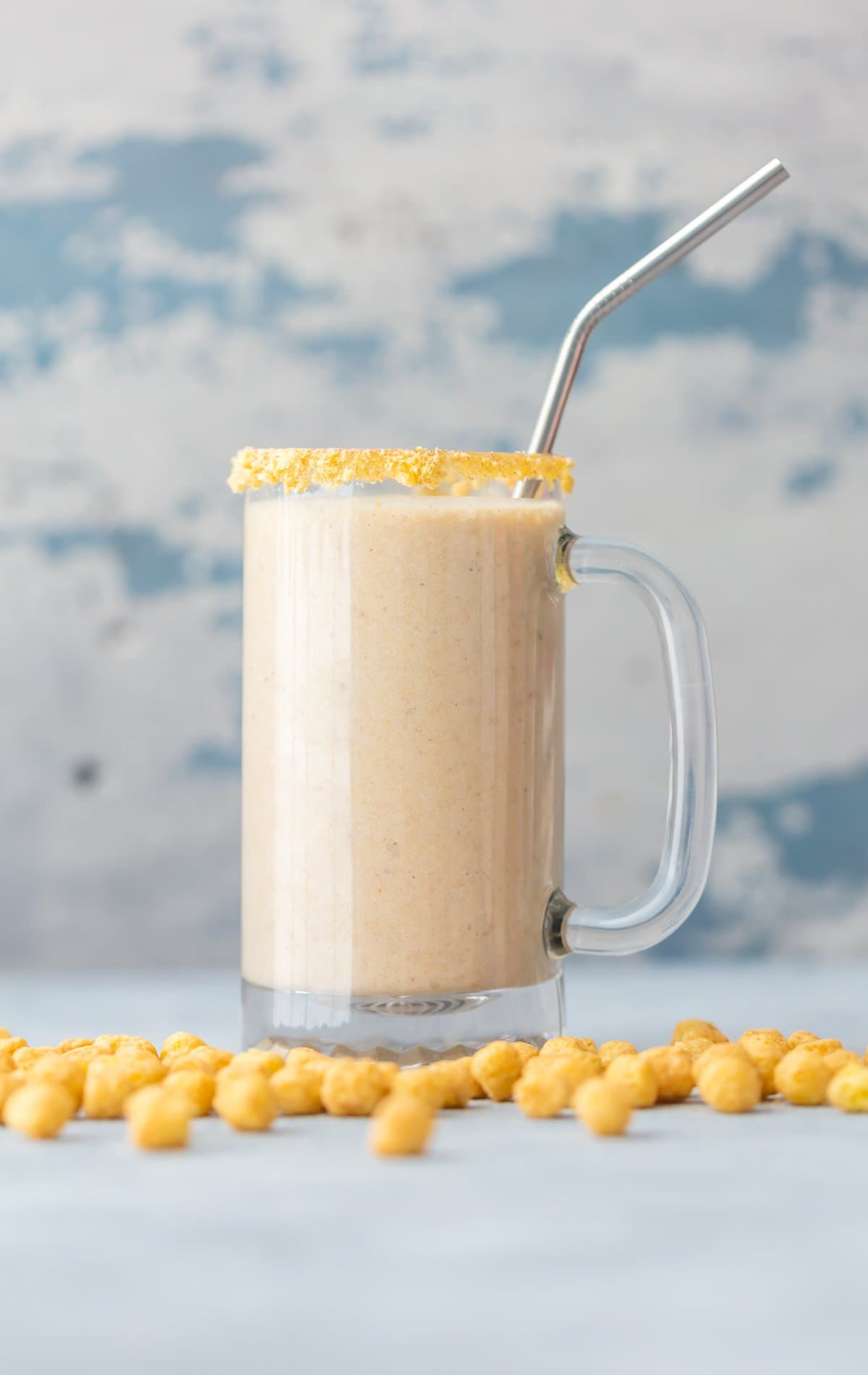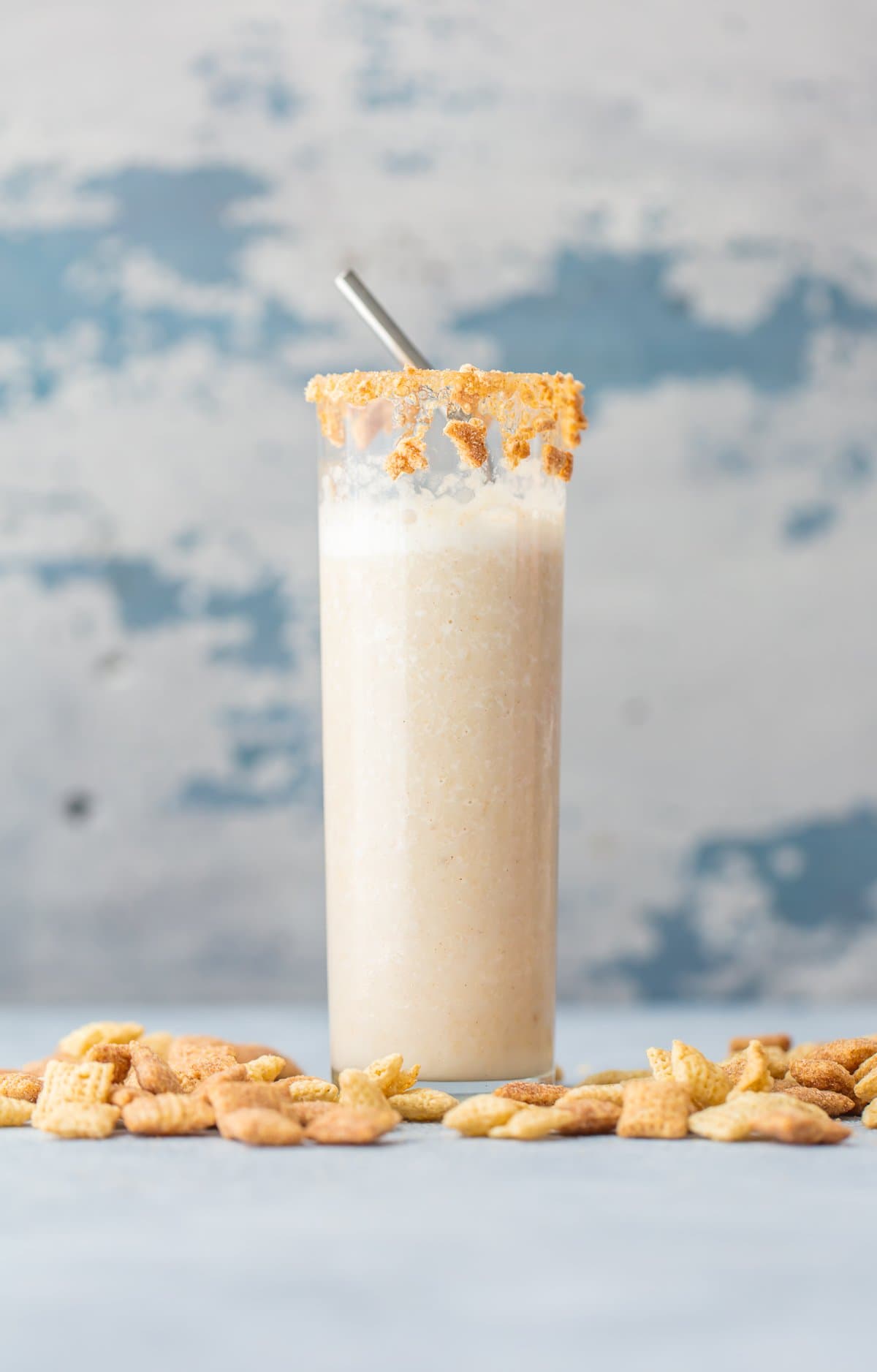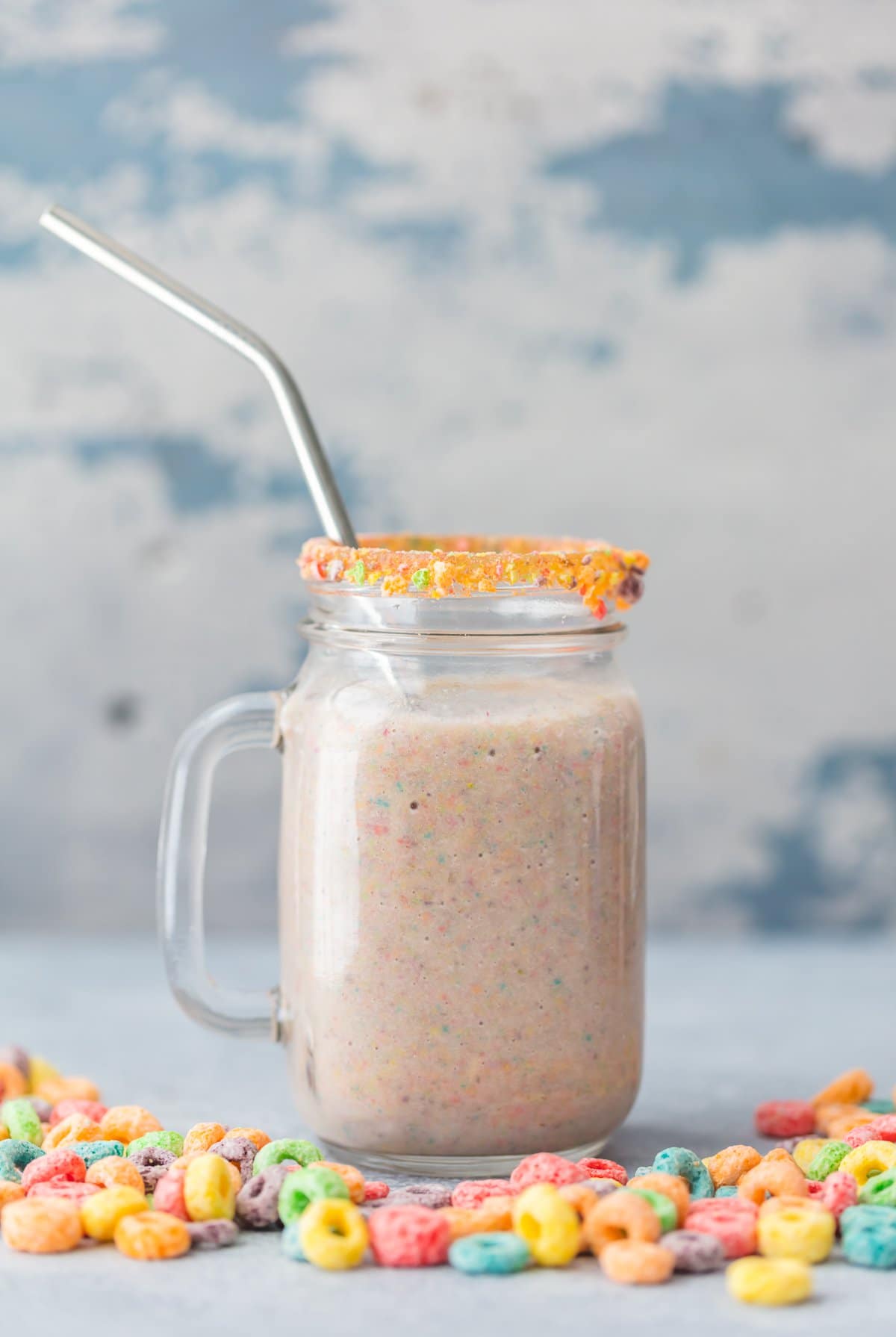 How to Make Cereal Milk Smoothies
This breakfast smoothie recipe is so easy to make and so easy to make your own! The base recipe is simple: blend together milk, ice, bananas, and your favorite cereal. Choose any cereal you want to make any flavor, plus you can add in other ingredients (like strawberries, peanut butter, honey, chocolate, and more) to customize it even more.
And while I used Lactose-free milk to make this recipe for everyone, you can use any type of milk you prefer: cow's milk, almond milk, soy milk, etc.
Once you've chose your preferred cereal milk smoothie flavor, just combine all of your ingredients in a blender and mix until smooth. It turns into a creamy, sweet, tasty breakfast smoothie you can drink at home or on the go!
And if you want to turn this recipe into a dessert, why not add a scoop of ice cream to make a breakfast cereal milkshake? Just a thought… :)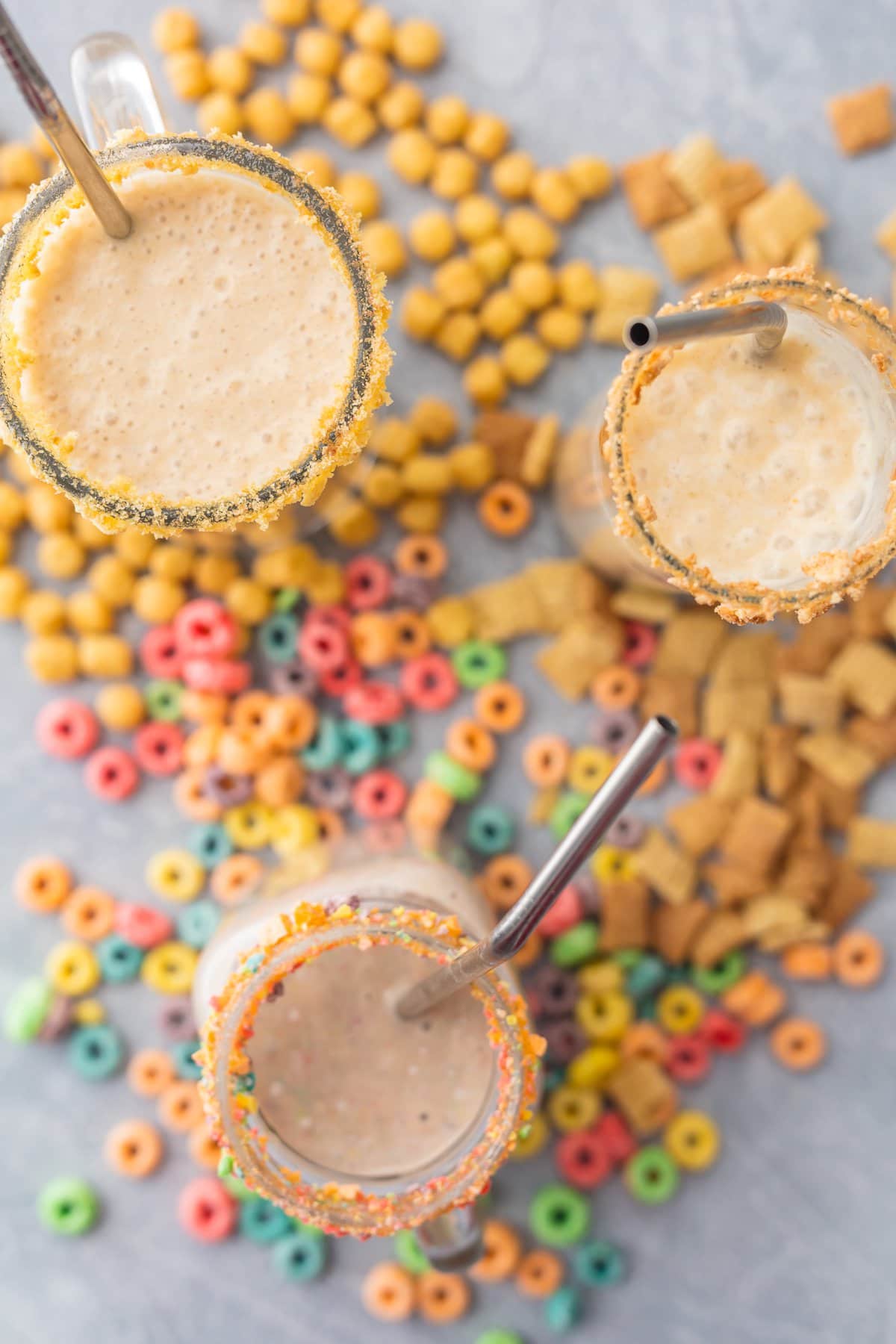 I just think these cereal milk breakfast smoothies are such a fun and flavorful way to start your day. They're EASY, delicious, and healthy to boot. Too fun not to share. Happy National Cereal Day!
Watch the Video and See the recipe card for details on how to make this breakfast cereal smoothies. Enjoy!
If you enjoyed this cereal milk smoothie, try these other smoothies and drinks: