Crockpot Skinny Parmesan Spinach Dip is a delicious and healthy(er) way to enjoy your next tailgate! The perfect appetizer! So fun to not have to feel bad about this classic recipe!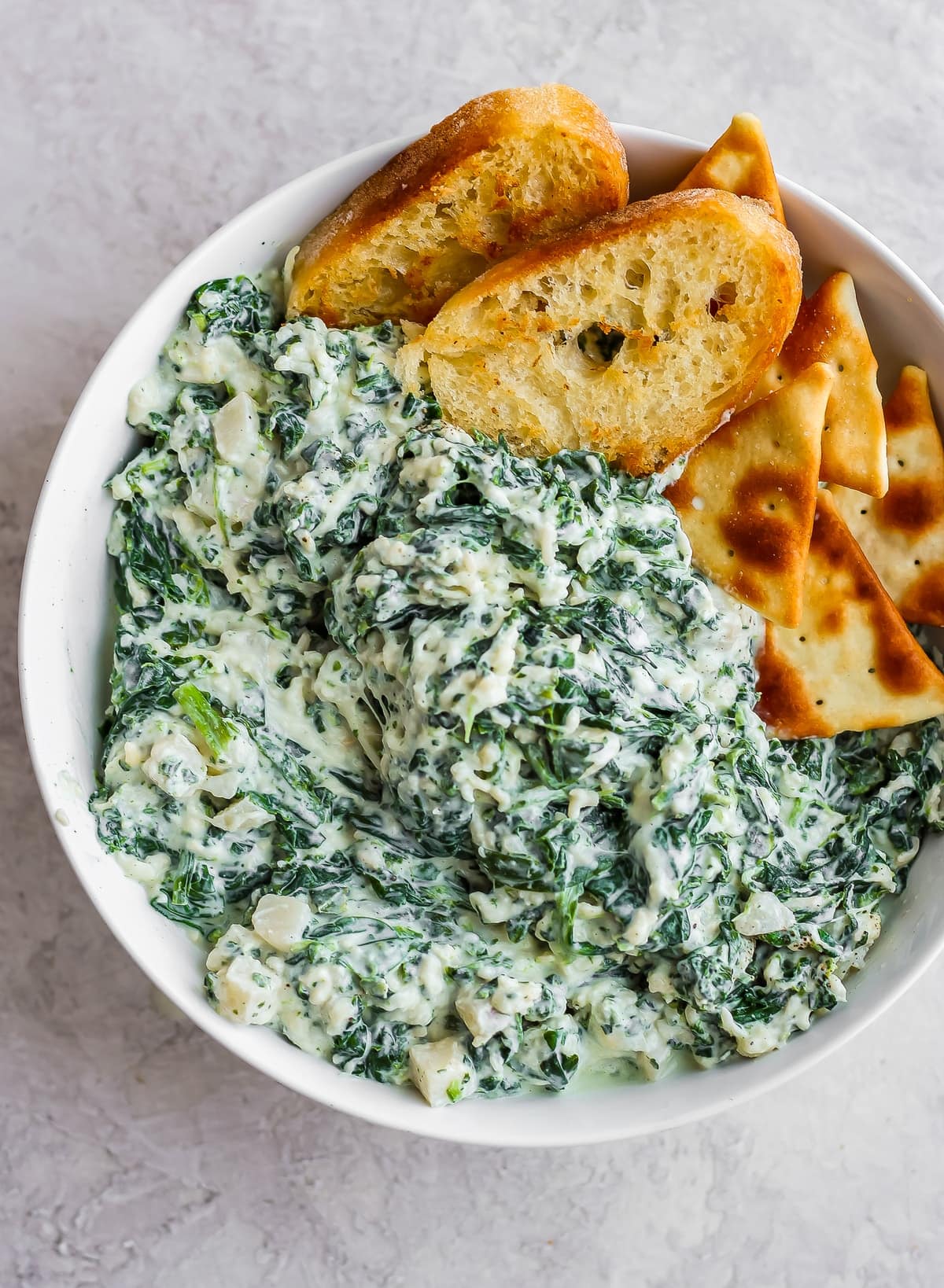 This recipe is number two in my little summer crockpot series! Earlier this week I made Blue Cheese Stuffed Buffalo Chicken Meatballs, and tomorrow I'm posting BBQ Chicken Dip. There are so many things to love about a good slow cooker recipe. Slow cooker recipes are usually super easy to make, perfect for a crowd, and my favorite food in a room! This Skinny Parmesan Spinach Dip would be my favorite recipe in most rooms. Yum.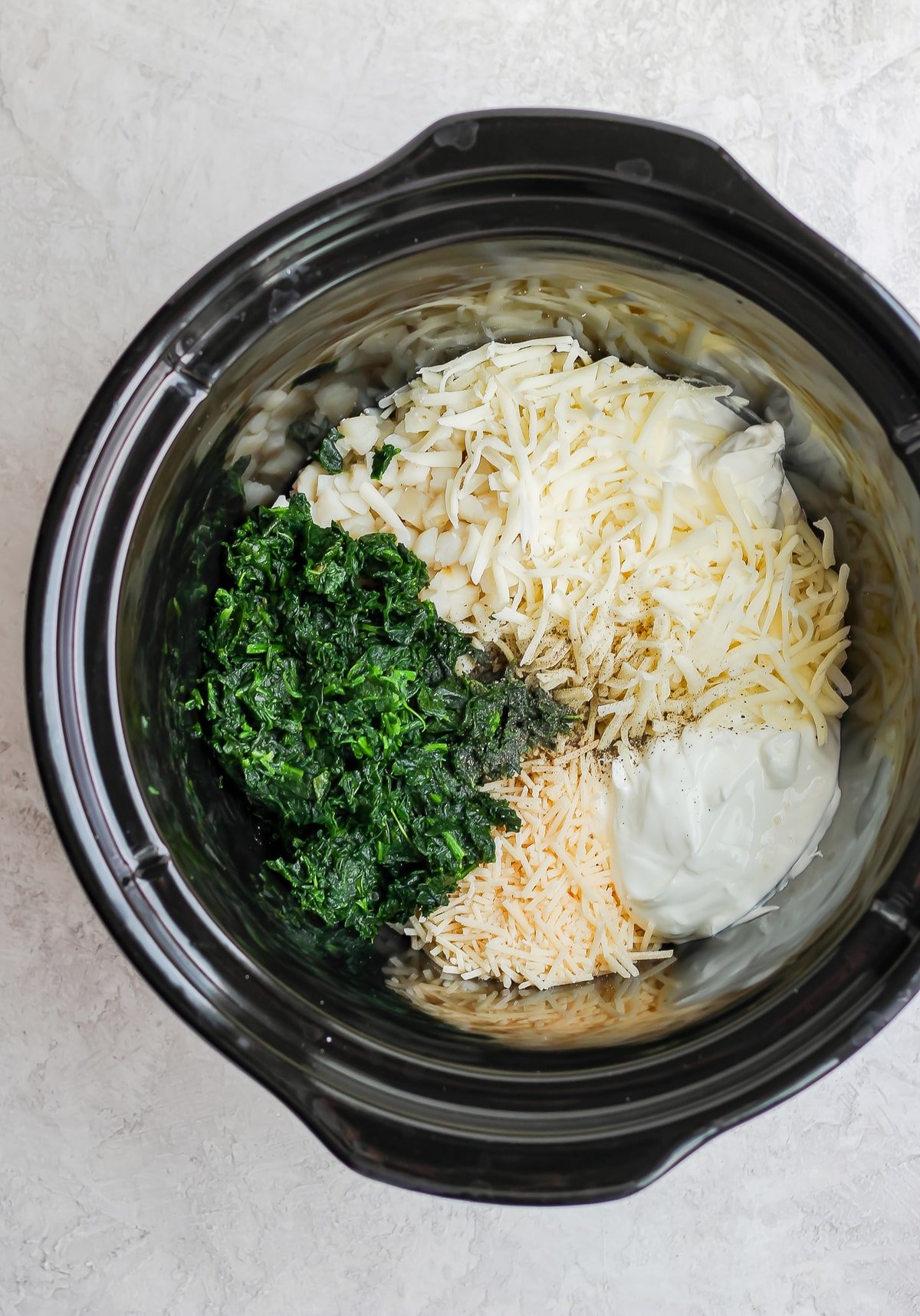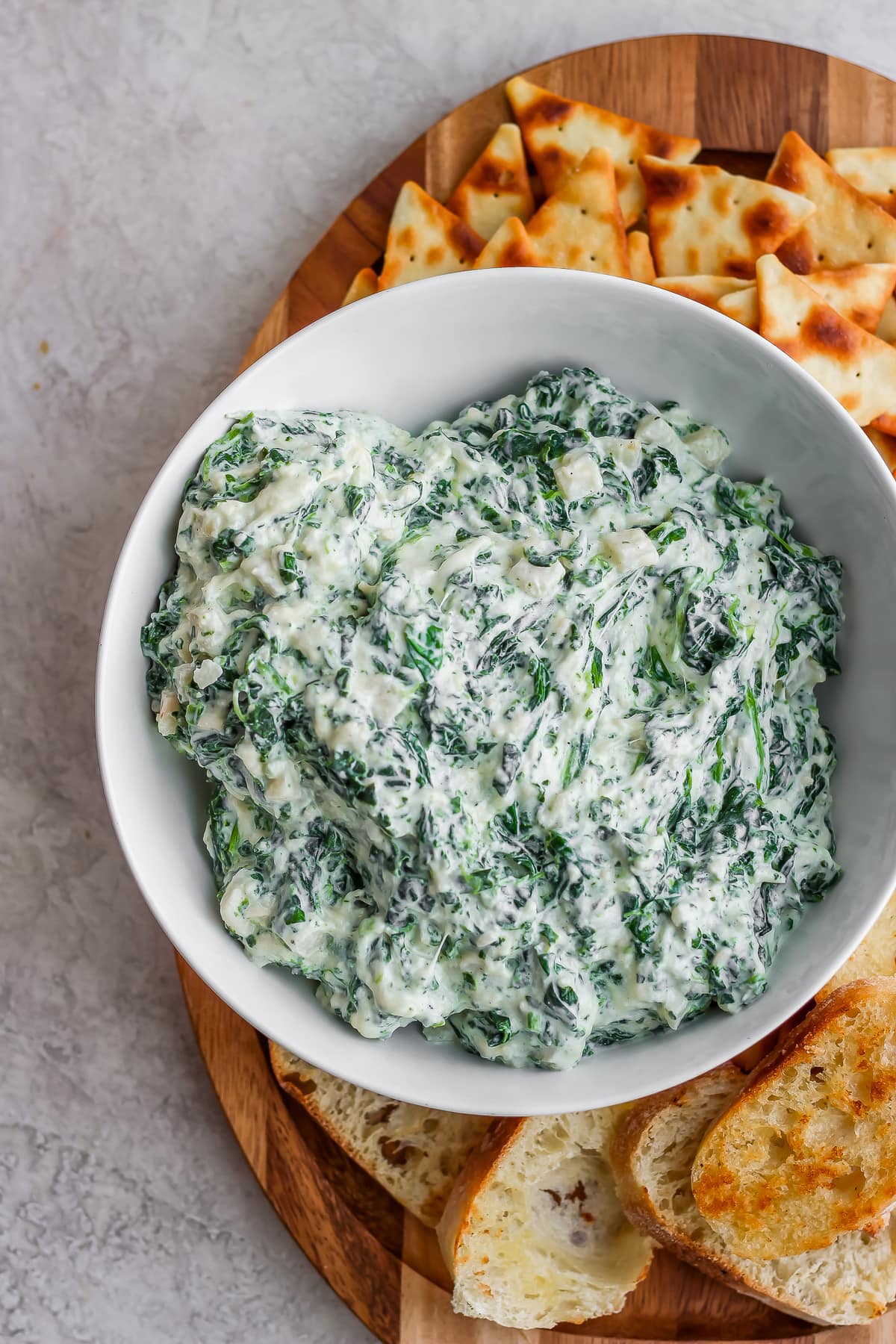 This recipe is made skinny by using one of my favorite ingredients, Greek Yogurt. Its such a good substitute in so many recipes to make favorite dishes a bit lighter. You won't even miss the calories in this dip.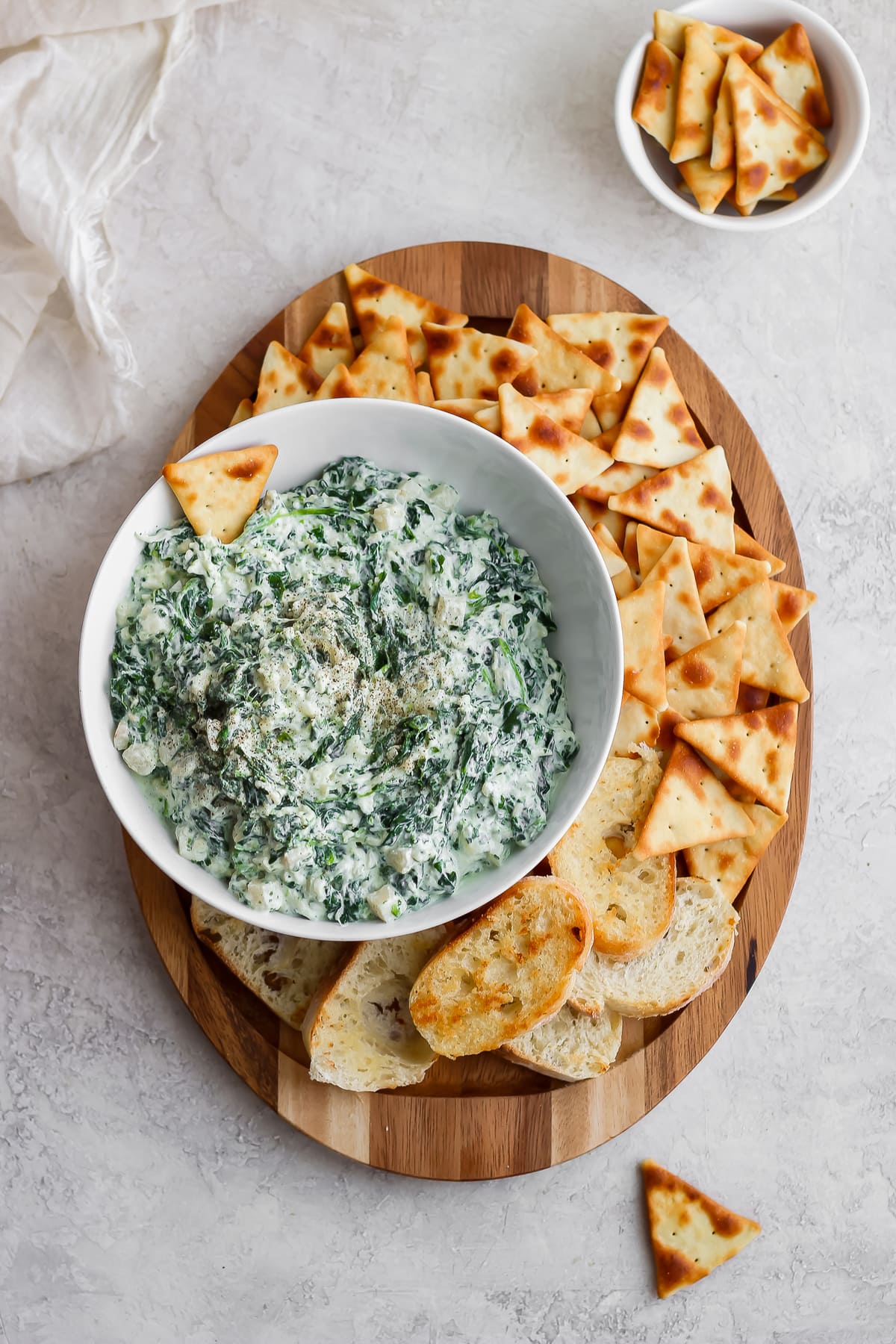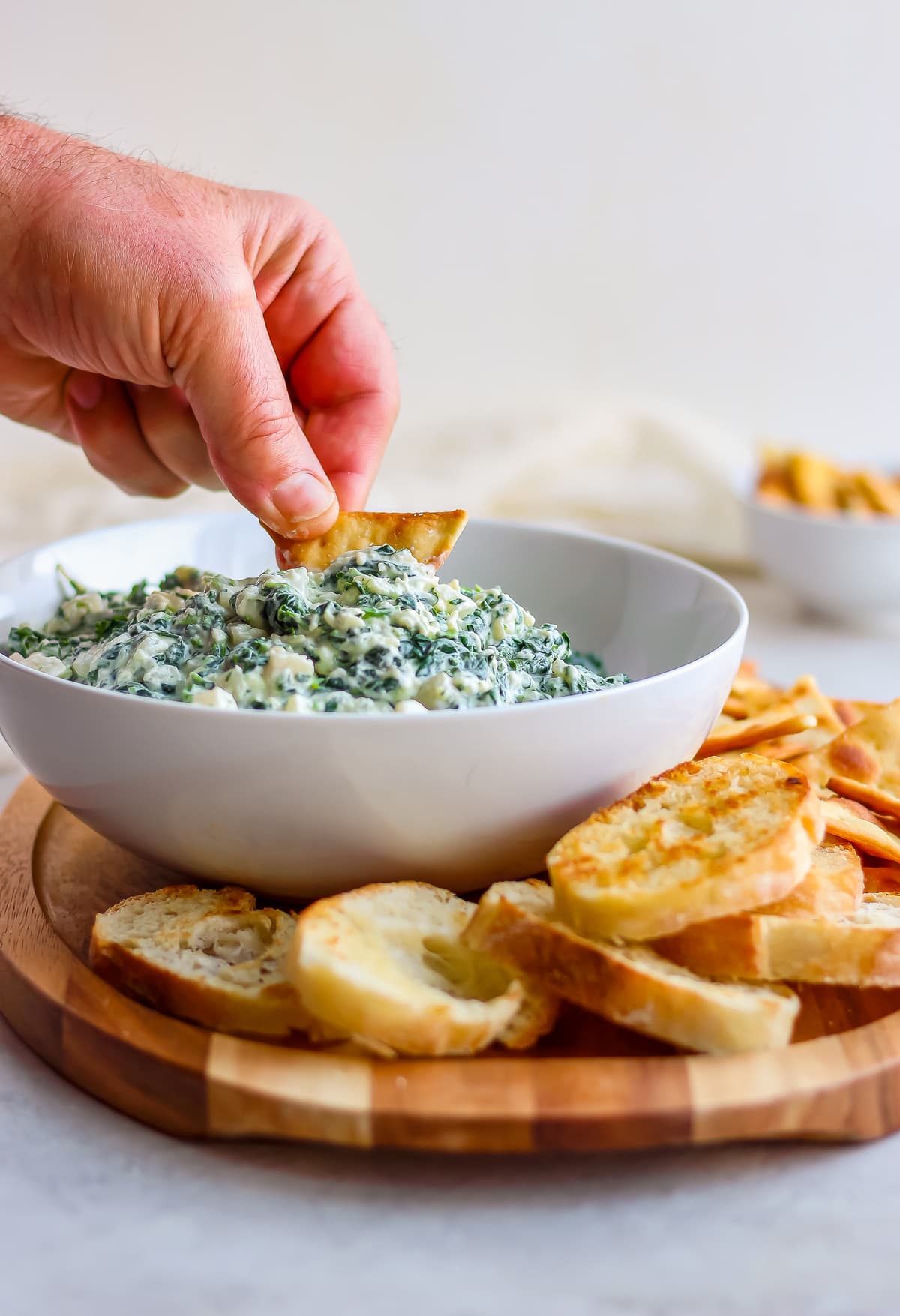 Slow Cooker recipes making the rounds means only one thing. Football season is close. If you've followed this blog at all, you know I'm a diehard Mizzou fan. Like…diehard. I die every season when they let me down again and AGAIN, and its hard! :) I joke, but really, I love them with my heart and soul. Maybe this year will be their year. I plan on chowing down on this skinny dip guilt-free dip every week and hoping for the best.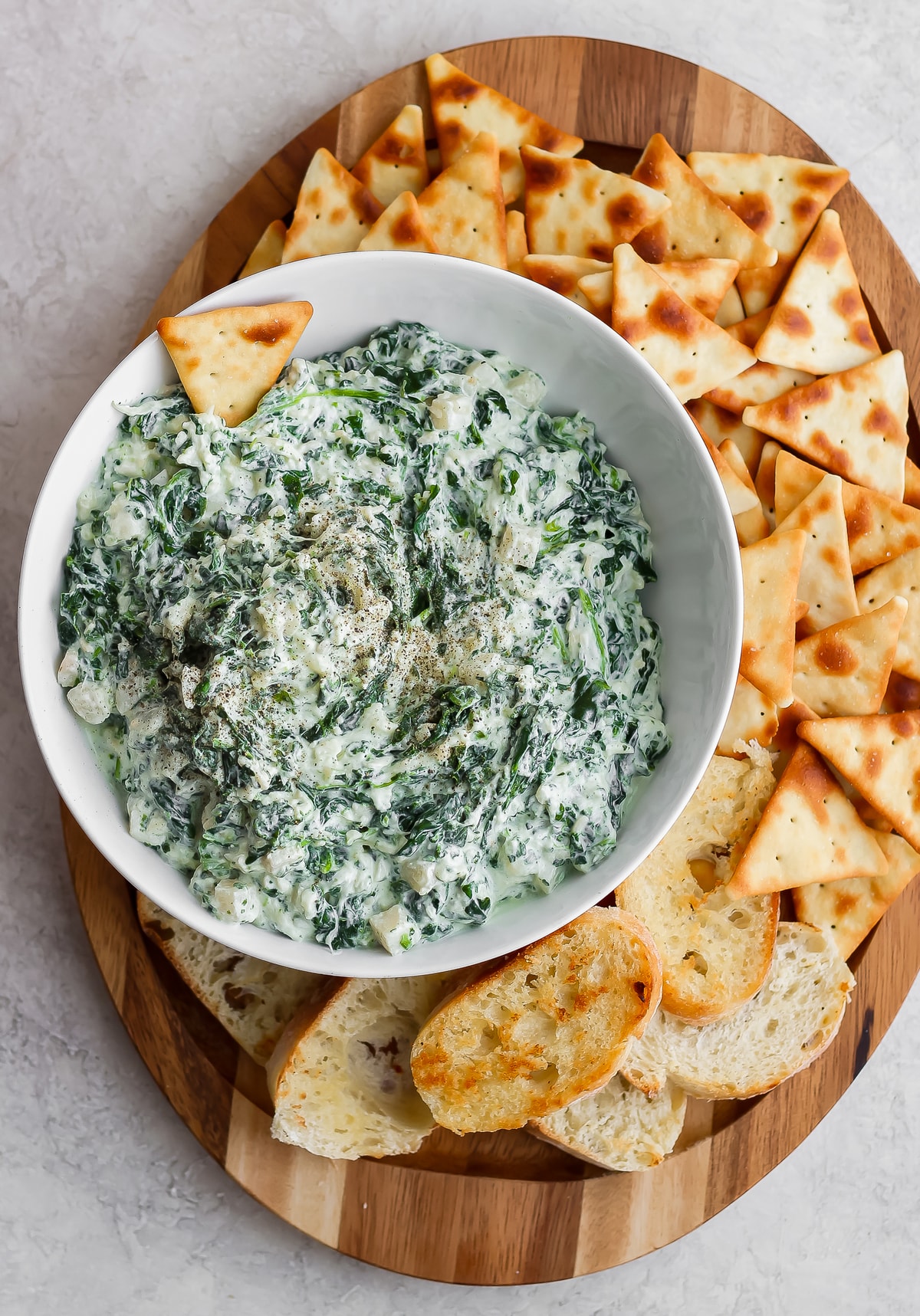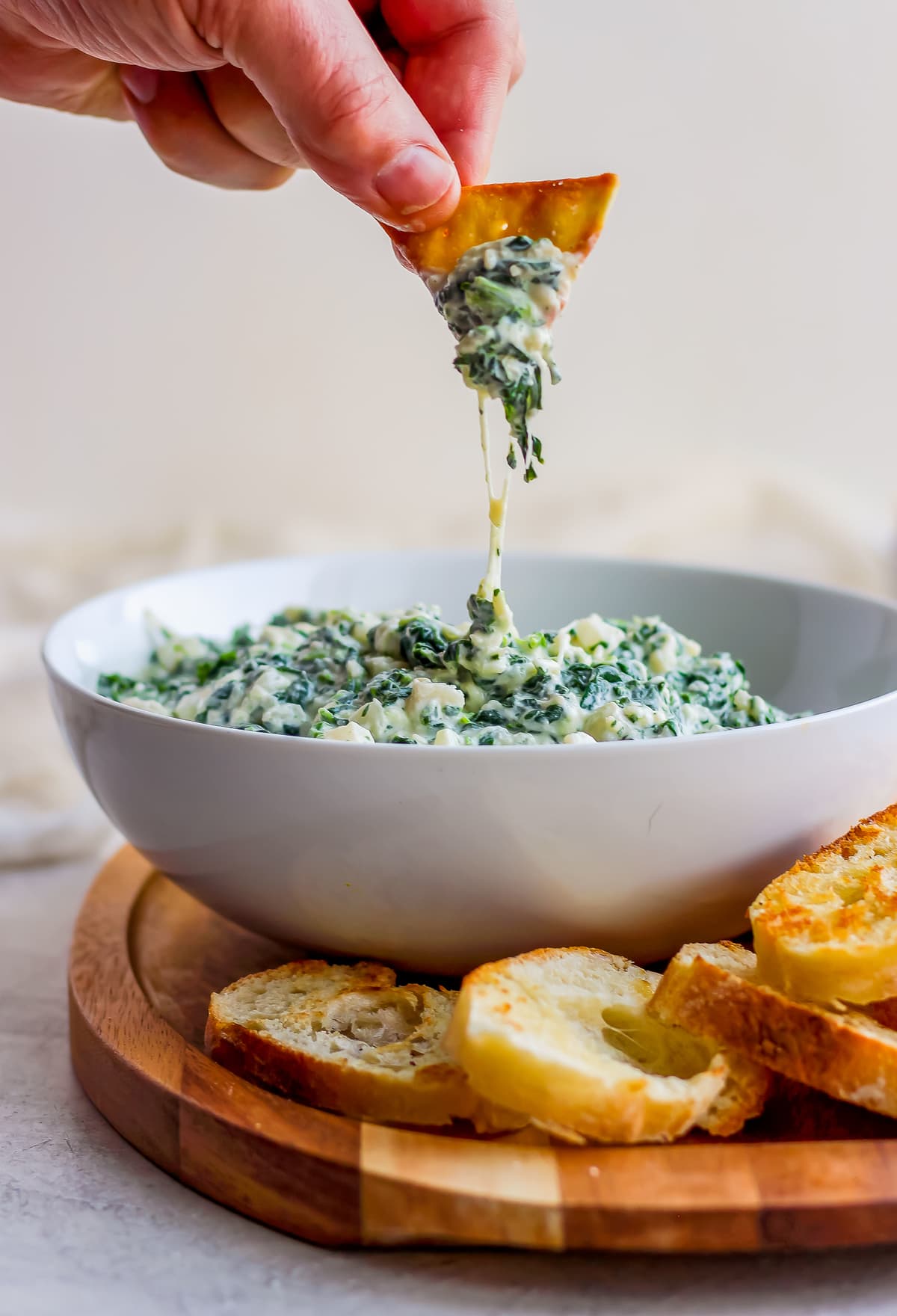 At least I can enjoy good food while cheering for a team that never quite comes through. (I'm still bitter from last year…don't mind me) I hope this Skinny Parmesan Spinach Dip can bring you a bit of happiness this tailgate season…win or lose.
Enjoy!