Garlic Parmesan Wings are one of our favorite wing flavors. We're making these crock pot chicken wings by cooking them with our homemade garlic parmesan wing sauce. This is one of the best crock pot wings recipes, and definitely our fave garlic parm wings ever!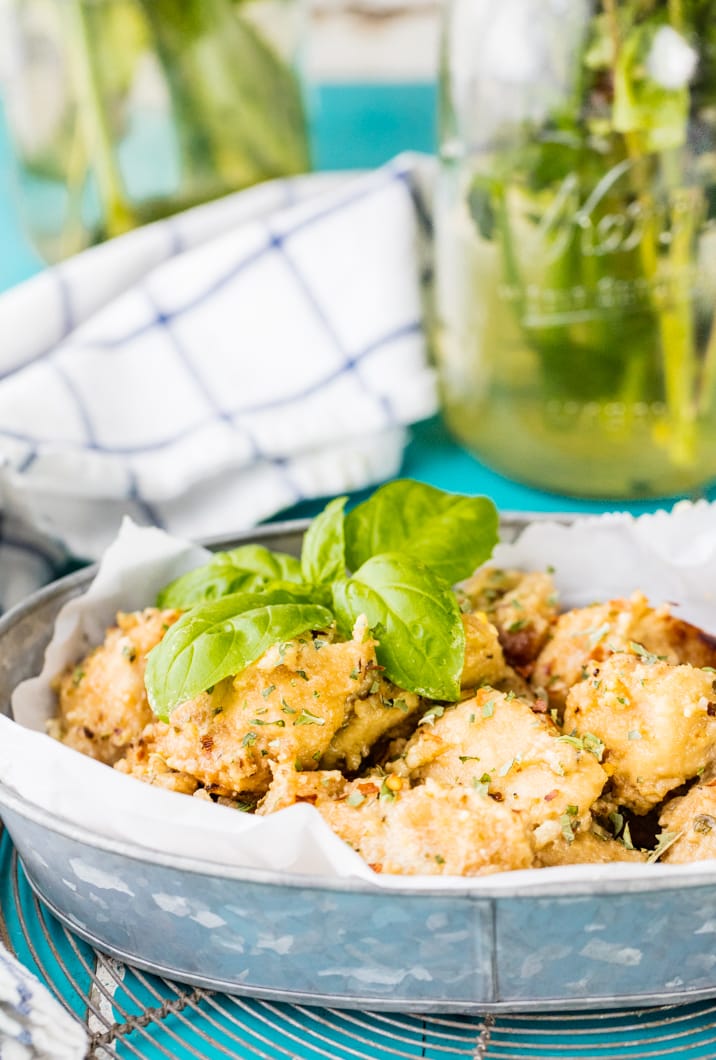 Garlic Parmesan Wings (Crock Pot Chicken Wings)
These garlic parmesan wings are our favorite crock pot chicken wings recipe. The sauce is perfect, and making chicken wings in a slow cooker is so easy. YES for garlic parm wings!
Before I learned how to cook, Pat and I were regulars at Buffalo Wild Wings. Not only did we love hopping over for an easy dinner, but if we had a potluck to attend…we would swing by BWW on the way and show up to the party with wings made by someone else…
Our very favorite flavor was the garlic parmesan wing sauce. It's not too spicy and it's loved by everyone! Now I can make garlic parmesan wings all on my own (with the help of a slow cooker) to bring to parties. They are the perfect little appetizer. This crock pot chicken wings recipe is truly a lifesaver!
Whether you're making some tasty wings for your own game day party, to bring to a potluck, or just for a delicious dinner at home, these garlic parm wings are exactly what you need! Pair them with your fave dipping sauce and get to eating!
This Crock Pot Chicken Wings recipe is about to be your new go-to wings recipe. Making wings in a slow cooker? What could be easier!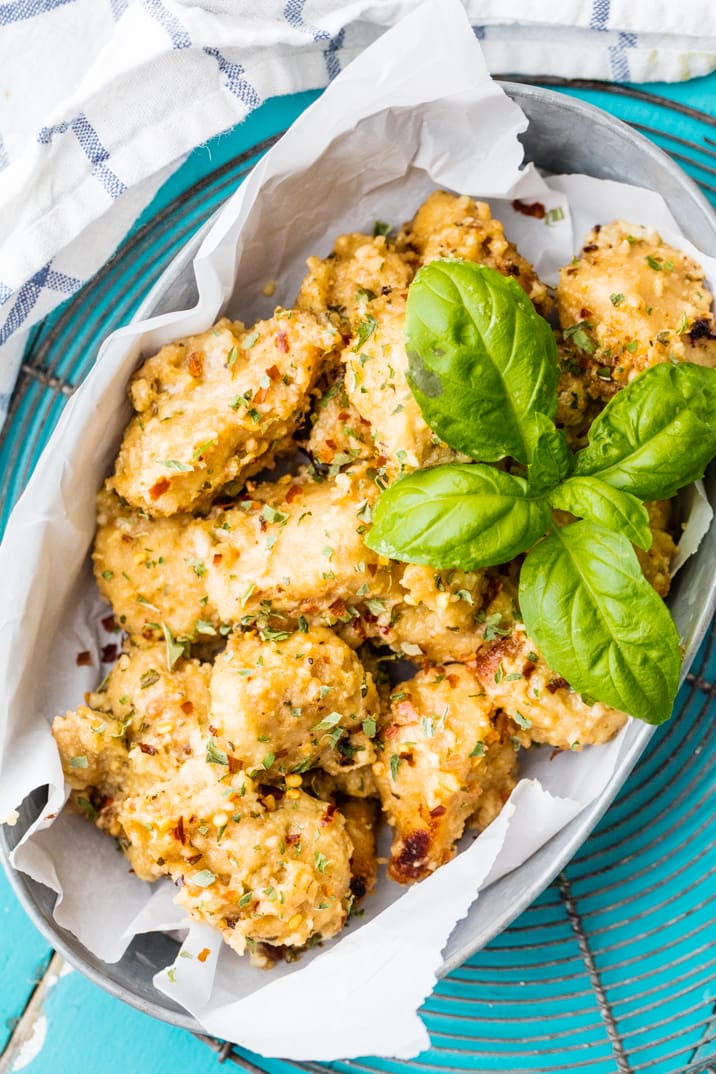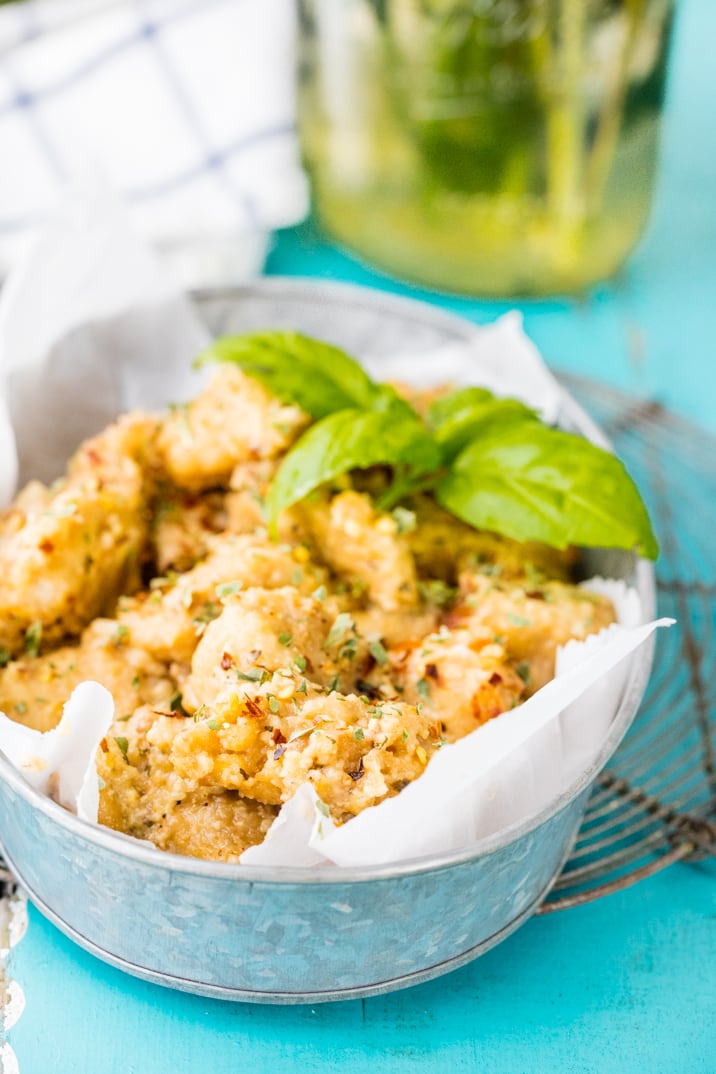 Slow Cooker Chicken Wings
These slow cooker chicken wings are sent from heaven. Making crock pot wings is so easy, and you end up with perfectly delicious wings every time. This is the best way to make chicken wings for game day or any big party. No need to worry about them in the oven, because they're just cooking away in the crockpot.
There are a lot of great crock pot chicken wing recipes out there, but I just HAD to try them with the garlic parmesan wing sauce. It's my fave flavor, and they turned out so well!
Garlic Parm Wings
Garlic Parm Wings are the perfect appetizer for the Super Bowl, or for any game day or tailgating party. Let the wings cook in the crock pot, soaking up all that delicious wing sauce! Once they're done, serve them with alllll the dipping sauces. You can never go wrong with a classic like blue cheese or ranch, and of course adding a bit of homemade buffalo sauce for dipping adds even more spicy flavor.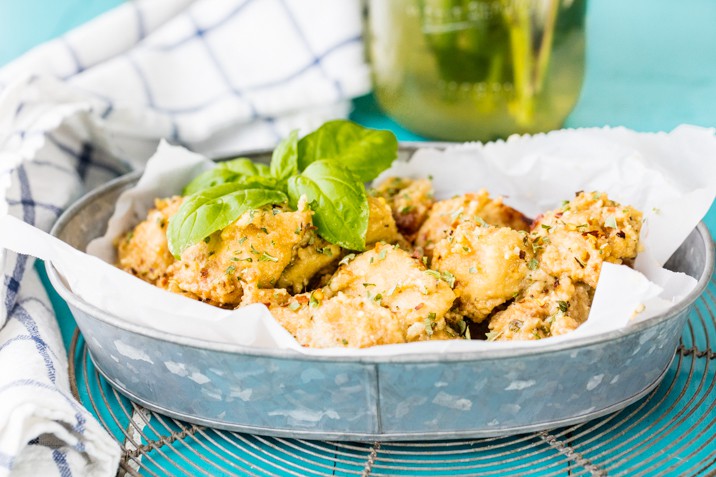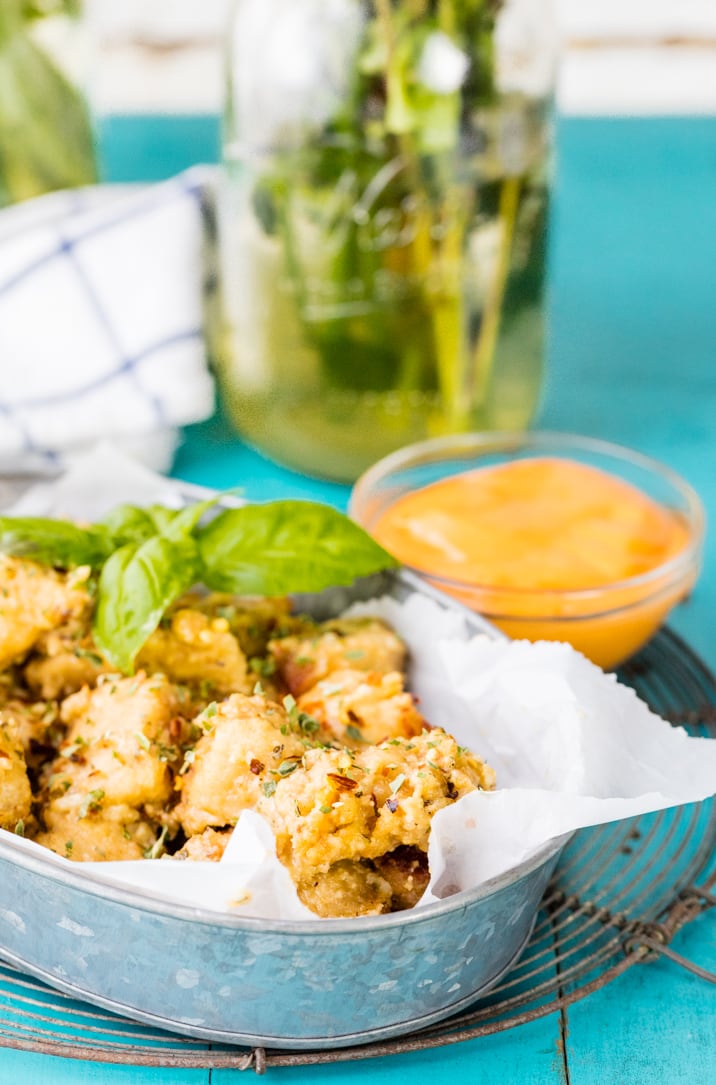 Garlic Parmesan Wing Sauce
I've always loved the garlic parmesan wing sauce from Buffalo Wild Wings. If you've ever tasted it, then you know how good it is! It's not too hot, it's just full of flavor. So making my own version of that parmesan garlic sauce for chicken wings at home was a must. Turns out it made the perfect crock pot wings!
Garlic Parmesan Sauce Ingredients:
Garlic
Olive Oil
Light Mayonnaise
Corn Syrup
Parmesan Cheese
Lemon Juice
Apple Cider Vinegar
Oregano
Basil
Red Pepper Flakes
Just throw everything into the slow cooker and let the wings cook with the sauce!
How to Make Crock Pot Chicken Wings
These slow cooker garlic parmesan wings are SO easy to make. That's what I love about crock pot chicken wing recipes. No stress, no hassle, just let the wings cook in a slow cooker and they're ready to eat!
How to make wings in a slow cooker:
Whisk all of the garlic parmesan wing sauce ingredients (listed above) together in a mixing bowl.
Spray the slow cooker, then fill it up with about half of the garlic parm sauce.
Place the chicken wings in and stir it up to coat them in the sauce.
Cook on the high setting for 3-4 hours, OR on the low setting for 7 hours.
At the end, pour the remaining sauce in and let them cook another 15 minutes.
So here is the one drawback to making chicken wings in a slow cooker…they never get quite as crispy as baked or fried wings. Unfortunately, I think that's just the way things are. While making crock pot wings is overall much easier, there is a trade off.
That being said, we still love them exactly as they are. The amazing flavor of these garlic parm wings is undeniable! I mean, I ate about 25 of them, so there are no complaints from me.
The good news is that there is a solution! You can make these crock pot chicken wings a little bit crispier by baking them before putting them in the slow cooker. Follow package instructions and get them just a little bit brown, then follow the rest of the directions in the recipe card below.
But let me just say one more time, they are still SO GOOD without the pre-baking. I know some people just prefer a crispier texture to their wings. If that's you, you might like our Baked Buffalo Wings better.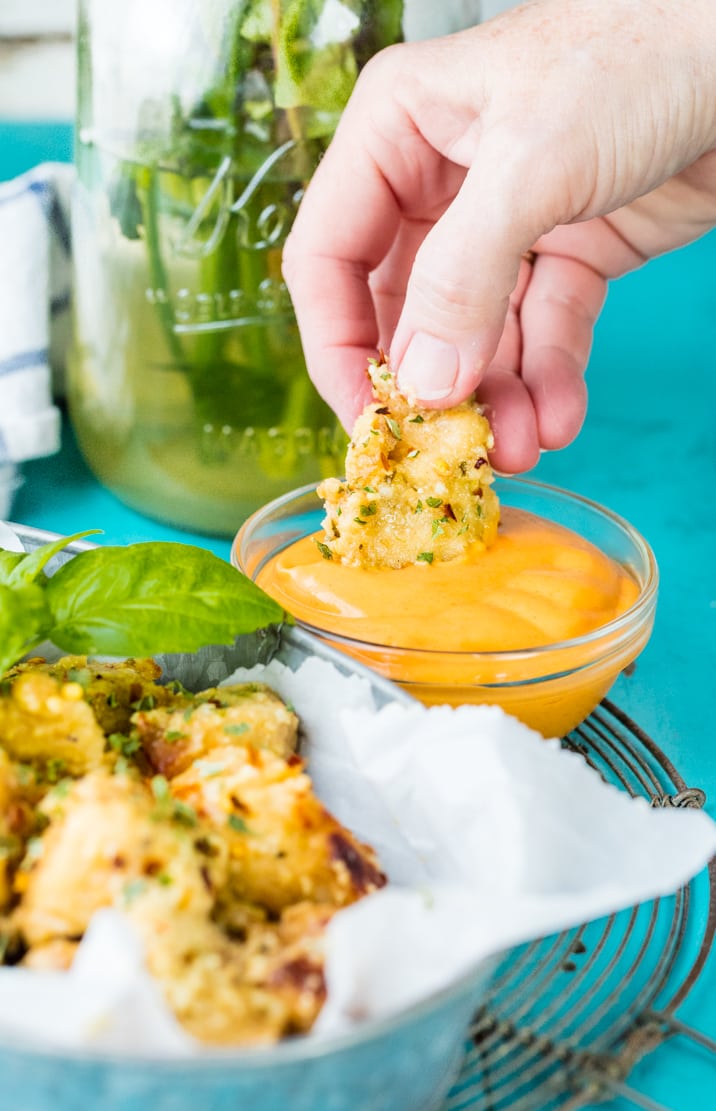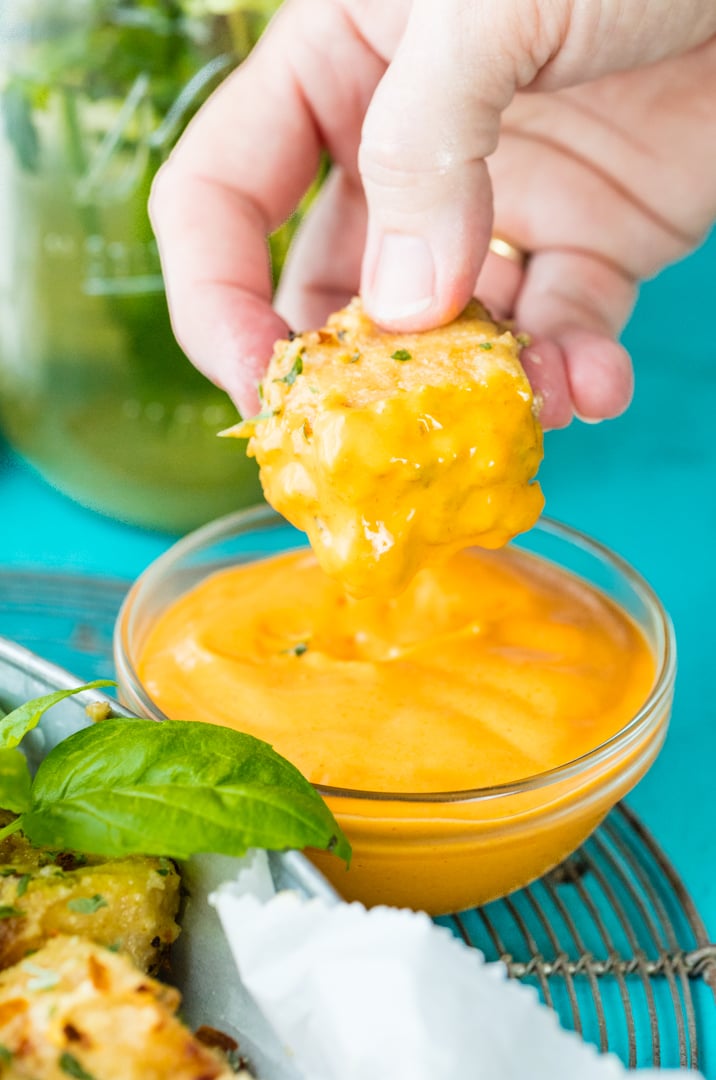 You are going to LOVE these garlic parm slow cooker wings so much. Bring them to your next potluck, party, or just eat them at home by yourself. They are SO good.
See the recipe card below for details on how to make Crock Pot Chicken Wings. Enjoy!
If you like this slow cooker chicken wings recipe, try these other recipes too: