This classic potato salad is seriously the best recipe you will try! Made with egg, it is wonderfully creamy and a must for any cookout this summer!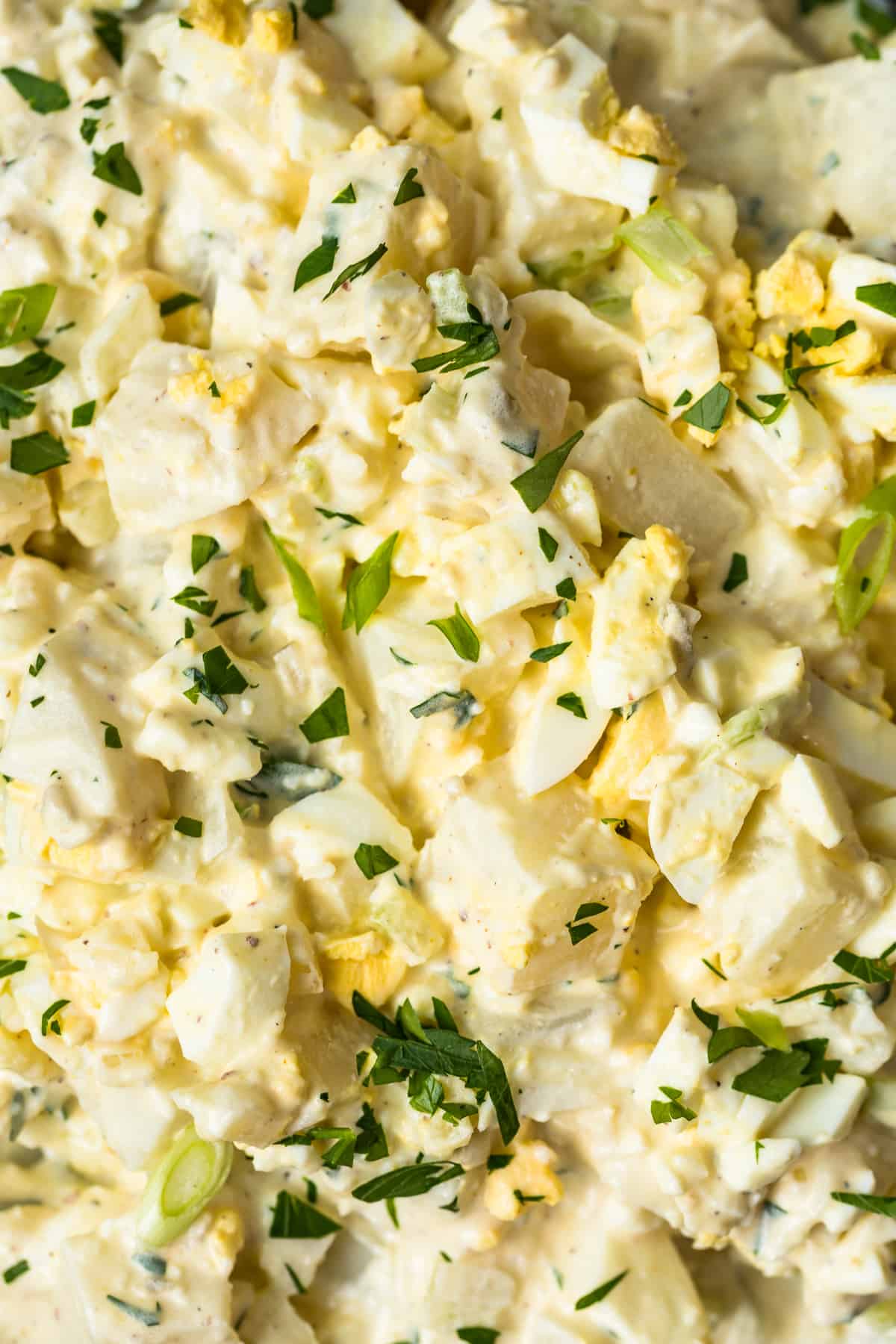 No cookout is complete without a classic potato salad–it's always a crowd pleaser! Creamy soft potatoes in a mayonnaise dressing, side dishes just don't get much better!
Quick and easy to make, everyone will be asking you for this classic cookout recipe!
Be sure to try this German Potato Salad, Pesto Potato Salad, or this Instant Pot Potato Salad.
Why this is the best potato salad recipe!
Flavorful: The potatoes are seasoned before and after cooking and the dressing has mustard, herbs and spices.
Soft and fluffy potatoes: Be sure to get my top tips how to cook the potatoes perfectly!
Versatile: This egg potato salad pairs wonderfully with so many mains, grilled meats, fish, chicken and all your BBQ favorites!
How to make classic potato salad
Be sure to scroll down for the full recipe!
Cook the potatoes in salted water with vinegar. Drain and season.
Mash half of the eggs with a fork.
Mix together the dressing ingredients.
Fold everything together.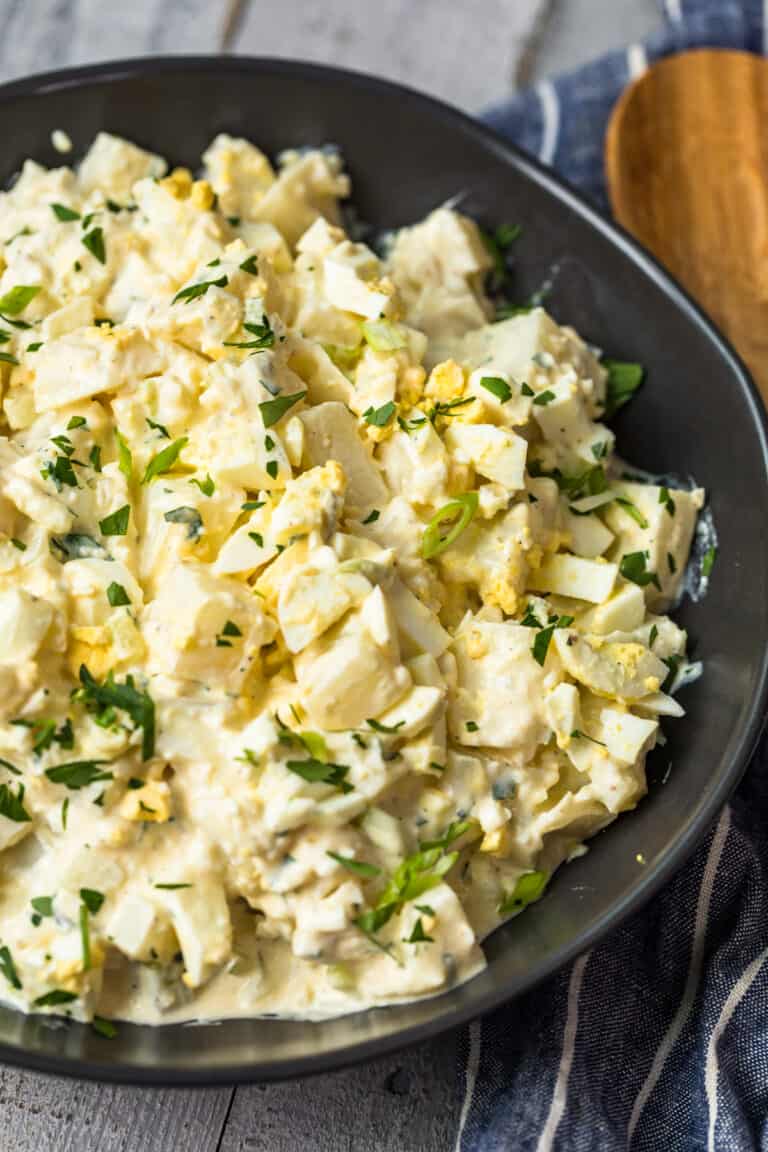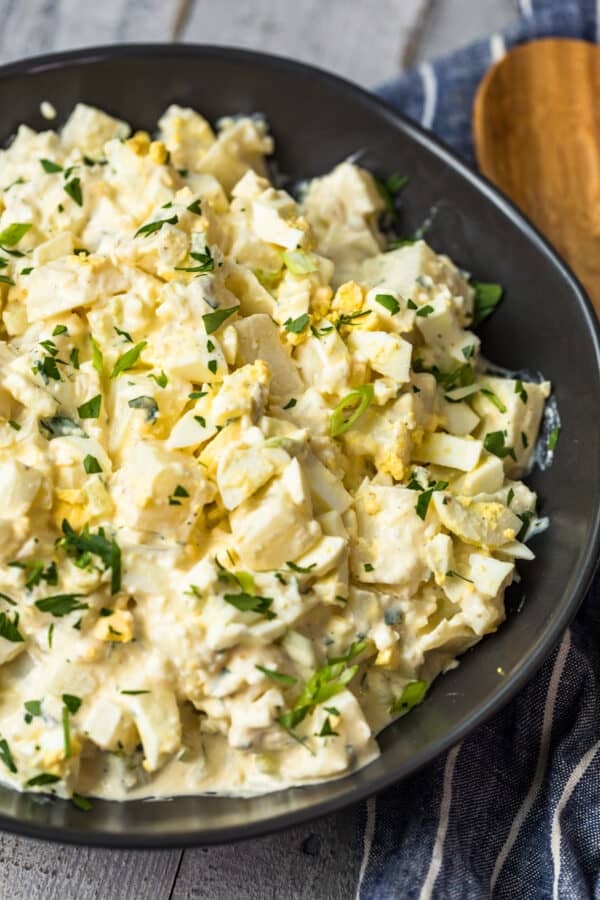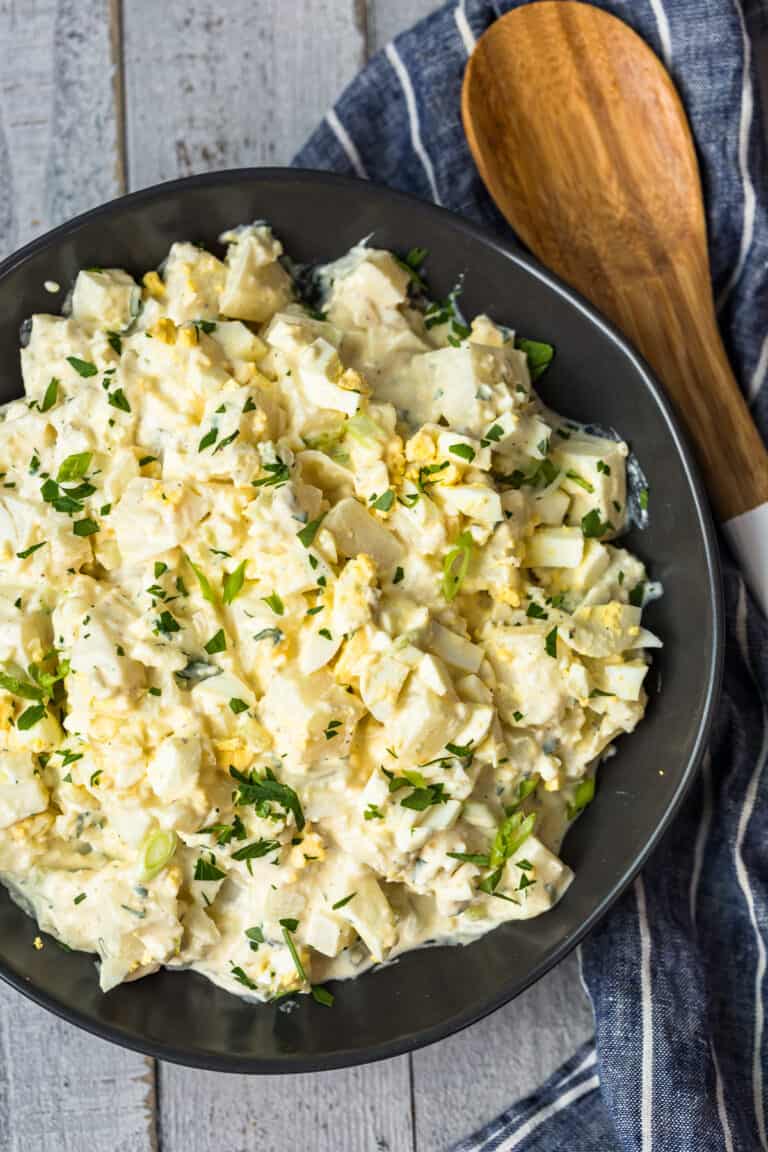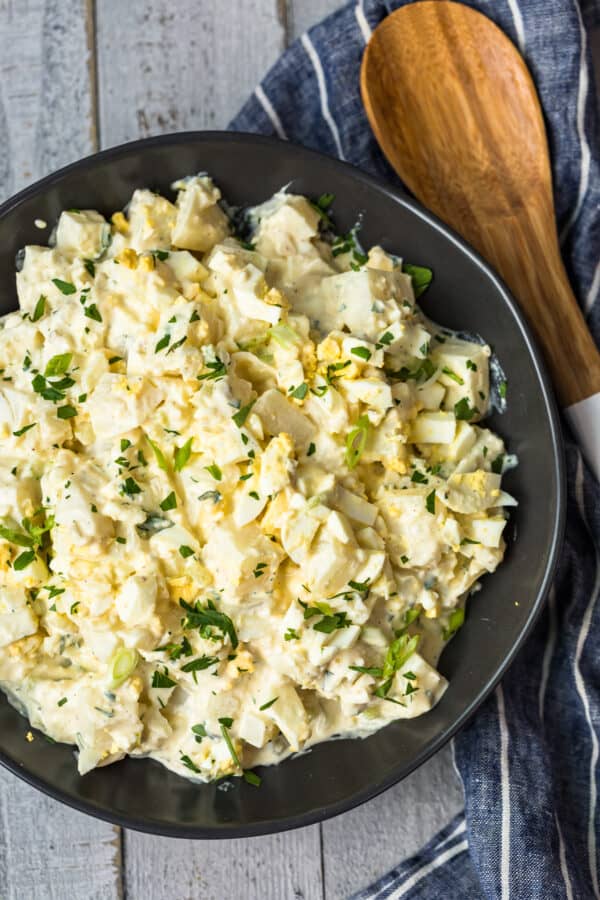 How long does it keep?
This salad will keep well in the fridge in a sealed container for up to 24 hours. It's our favorite classic dish for potlucks and picnics! Because there is mayonnaise in the salad, take care not to leave it at room temperature for more than 2 hours.
What are the best potatoes to use?
I like to use russet potatoes for my salad. They are starchy potatoes that get really nice and fluffy when cooked. If you don't have russet, Yukon Gold or Idaho will both work well. It's best to avoid waxy potatoes.
Do you need to peel the potatoes?
The choice is yours! If your potatoes are smaller with thin skins then you don't have to peel them, and they add a nice color to the finished dish. Just give them a good wash. Feel free to peel them if you prefer!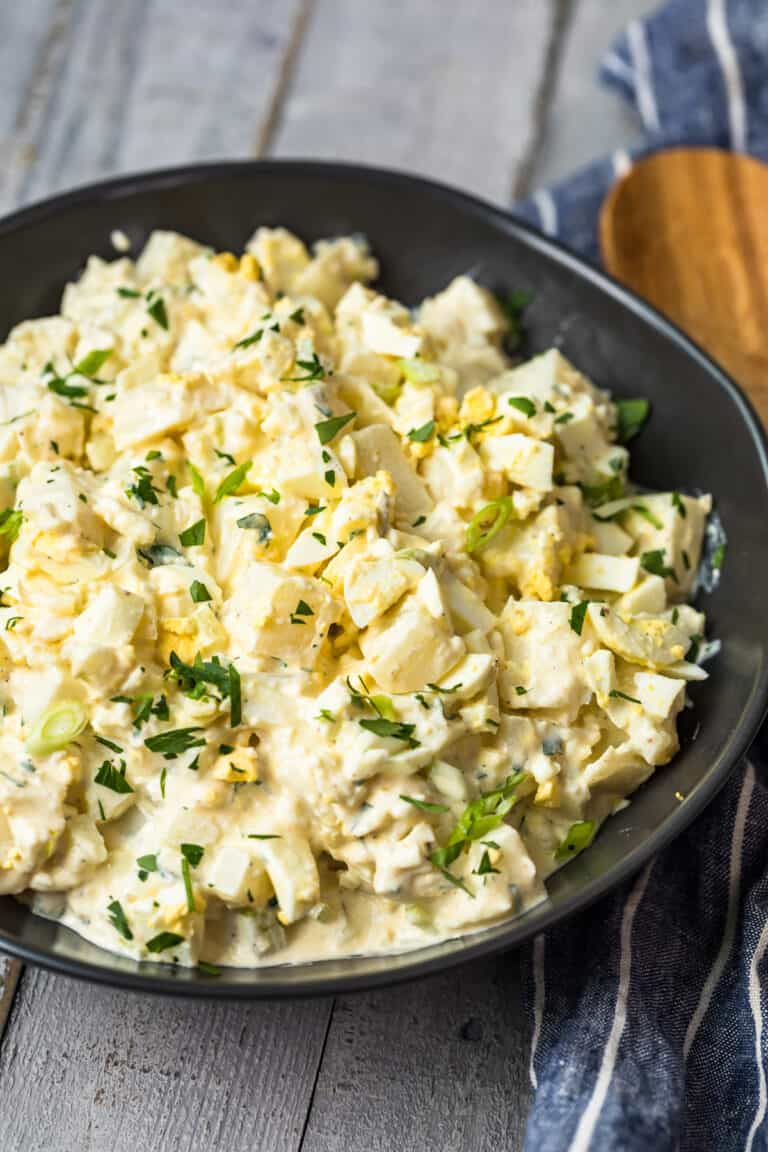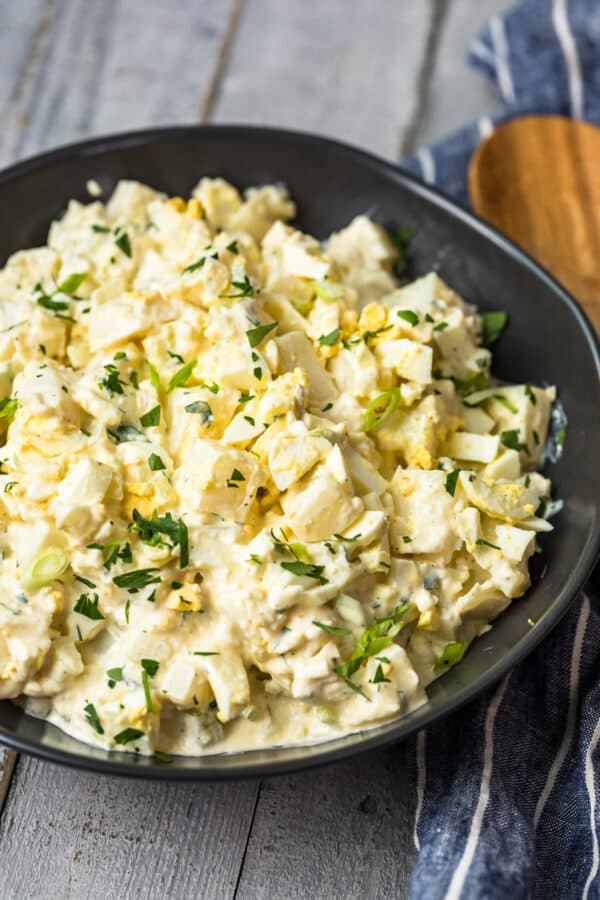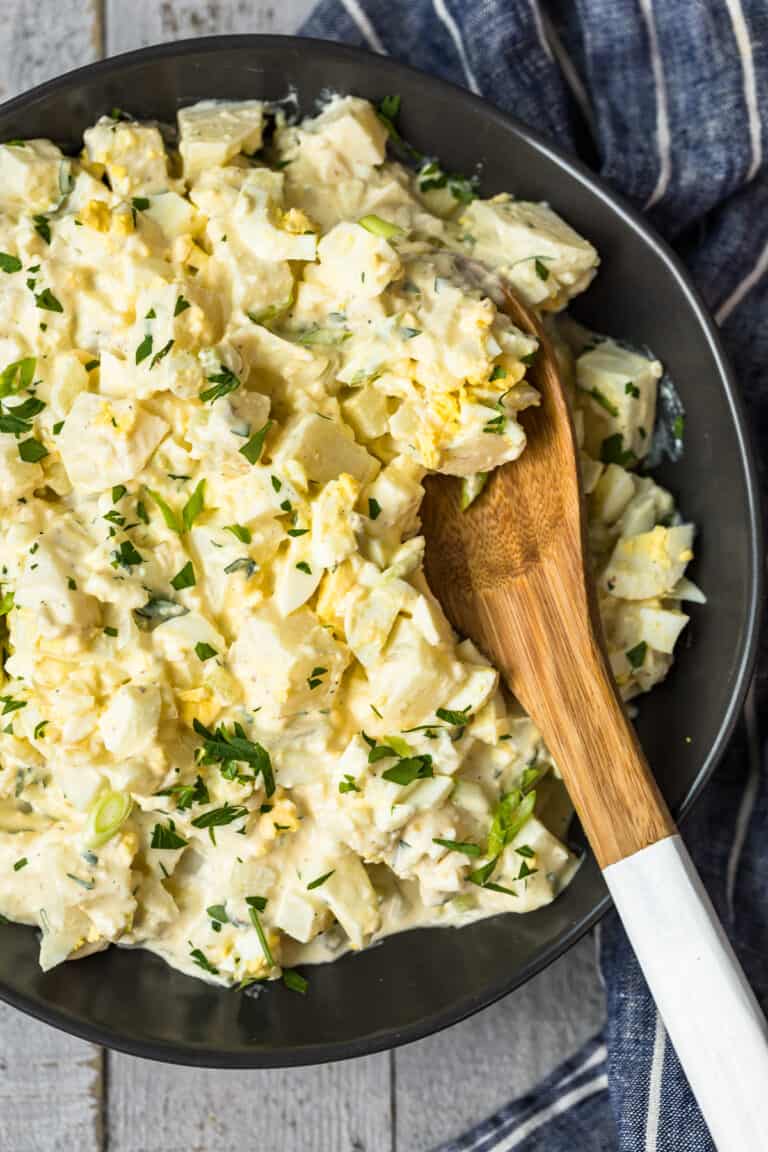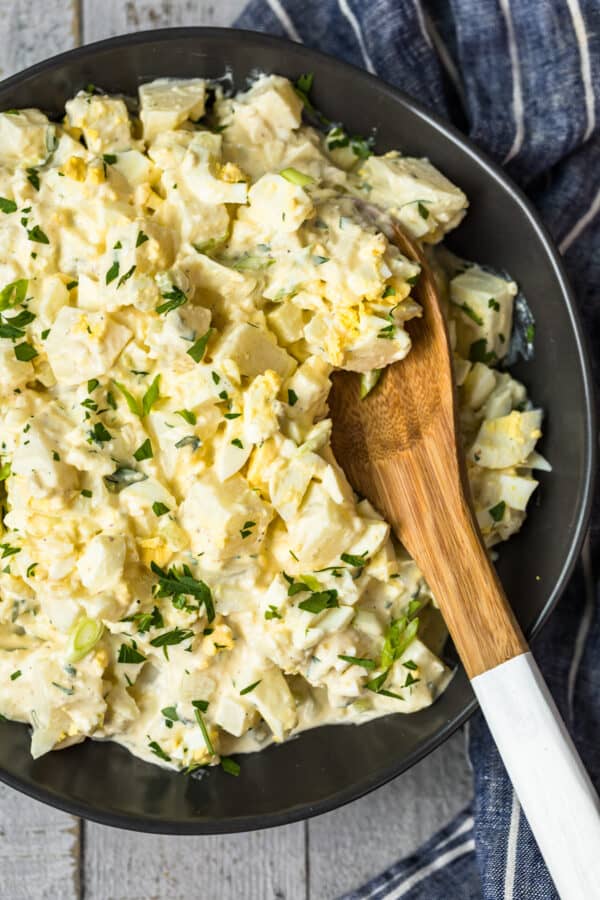 For the best potato salad
It is very important to season the potatoes with salt, vinegar and sugar while cooking and adding additional vinegar and salt to the potatoes while still hot.
Don't cook the potatoes in already boiling water. Add them to cold water and bring everything to the boil together so that they cook evenly through.
Take care not to over or undercook the potatoes. They should be fork tender when you remove them from the water.
Let the potatoes cool before mixing them with the mayonnaise. If you add the mayonnaise to hot potatoes it can become quite oily.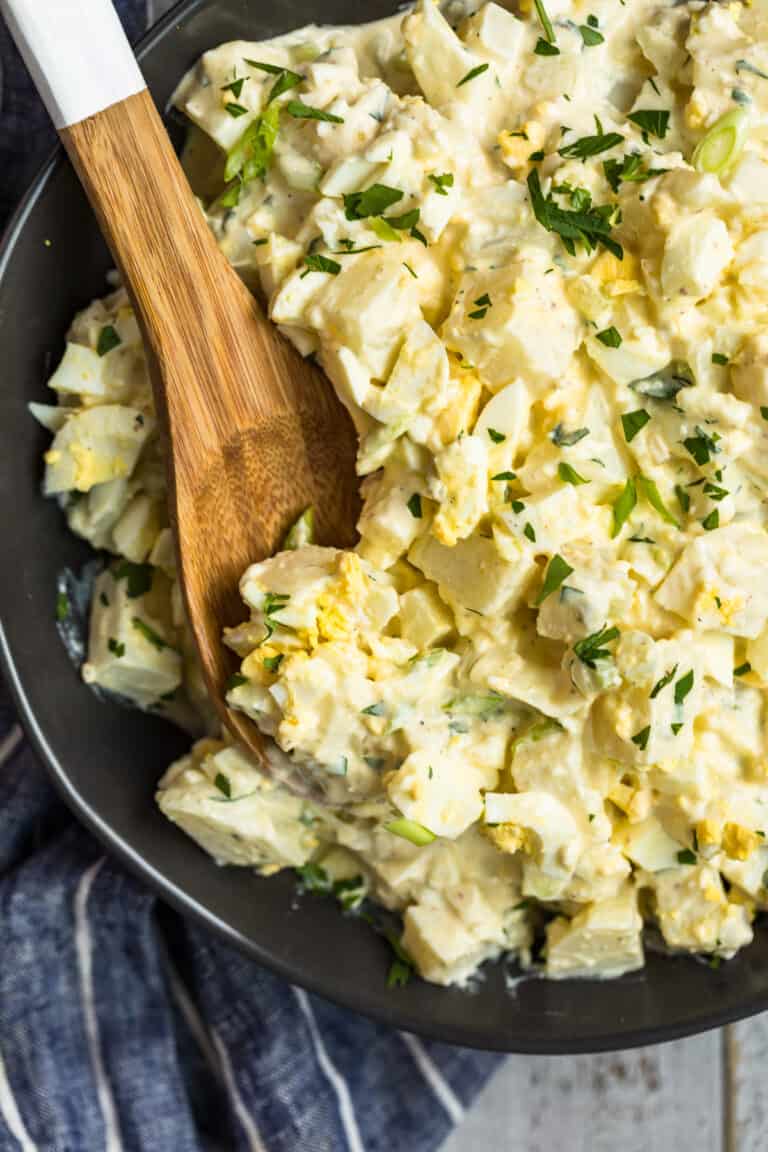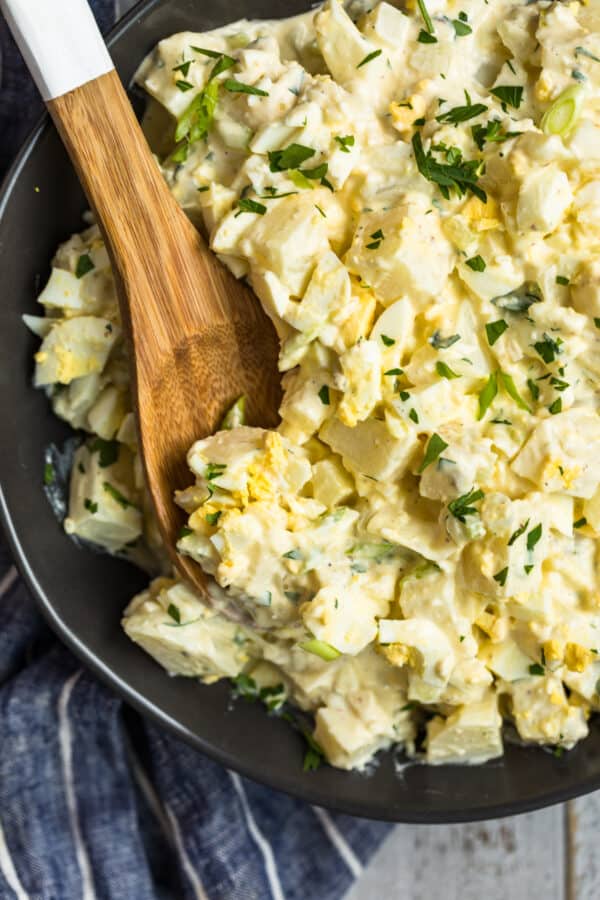 More Easy Potato Recipes