Crock Pot Chicken Wings are simple and stress-free, leaving you with delicious buffalo wings to enjoy. Get ready to learn how to make one of your favorite appetizers at home using your slow cooker. These crockpot wings are the ultimate Super Bowl recipe!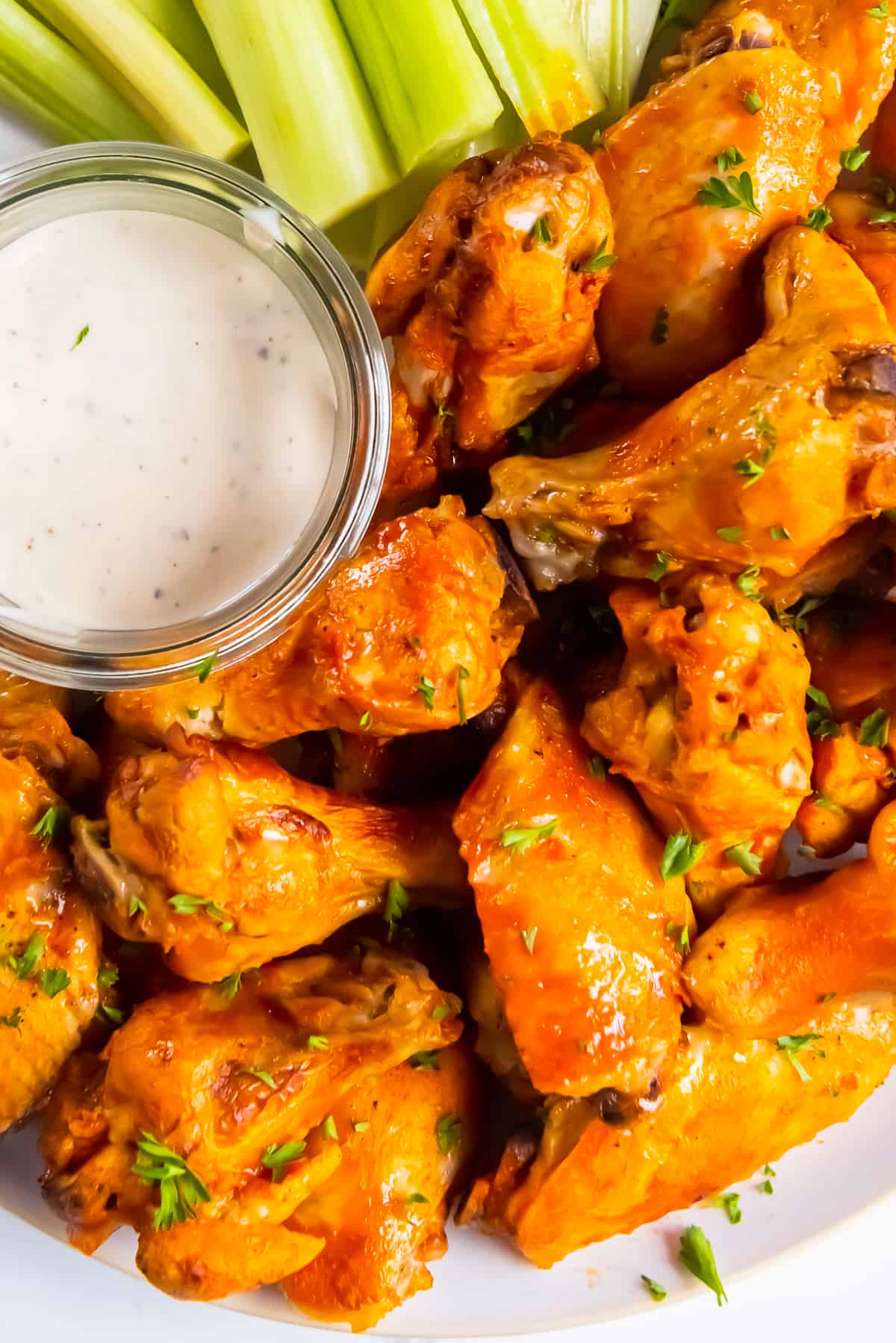 Crockpot Buffalo Chicken Wings
If you love wings and they're one of your favorite appetizers, you need to know how to make them at home so you can enjoy them more often. Check out this incredible recipe for Crock Pot Buffalo Wings that are out-of-this-world amazing.
Being able to make these easy chicken wings in your slow cooker is a total game changer. You toss everything together and allow the wings to cook in the slow cooker before placing them in the oven to crisp up a bit.
Why You'll Love this Slow Cooker Chicken Wings Recipe:
Flavorful Appetizer: These wings are loaded with flavor. You can't go wrong making them!
Versatile Dish: They're perfect to serve as an appetizer. However, you can serve them as an entree with your favorite sides.
Easy to Make: Using the slow cooker makes the process of cooking these wings that much easier for you.
Thanks to the ease of making these Crock Pot Buffalo Wings, you can also make another appetizer or a side dish for the wings.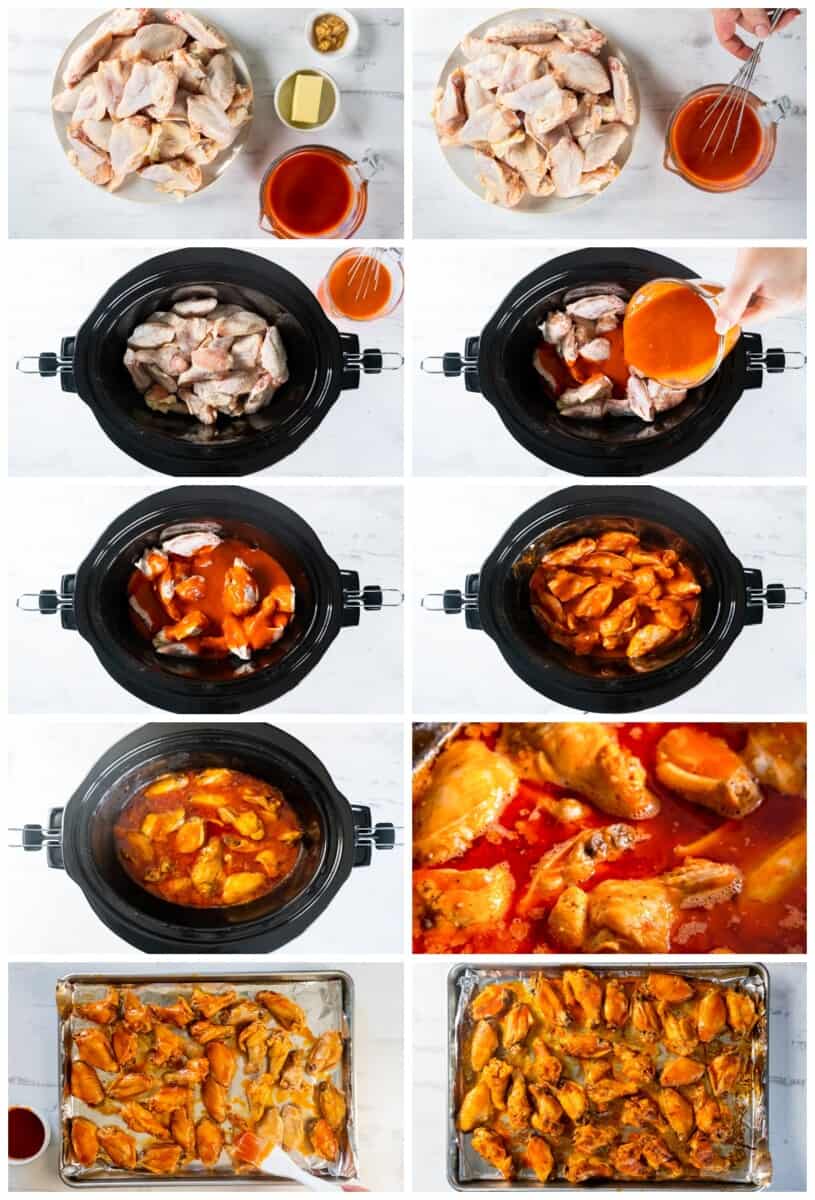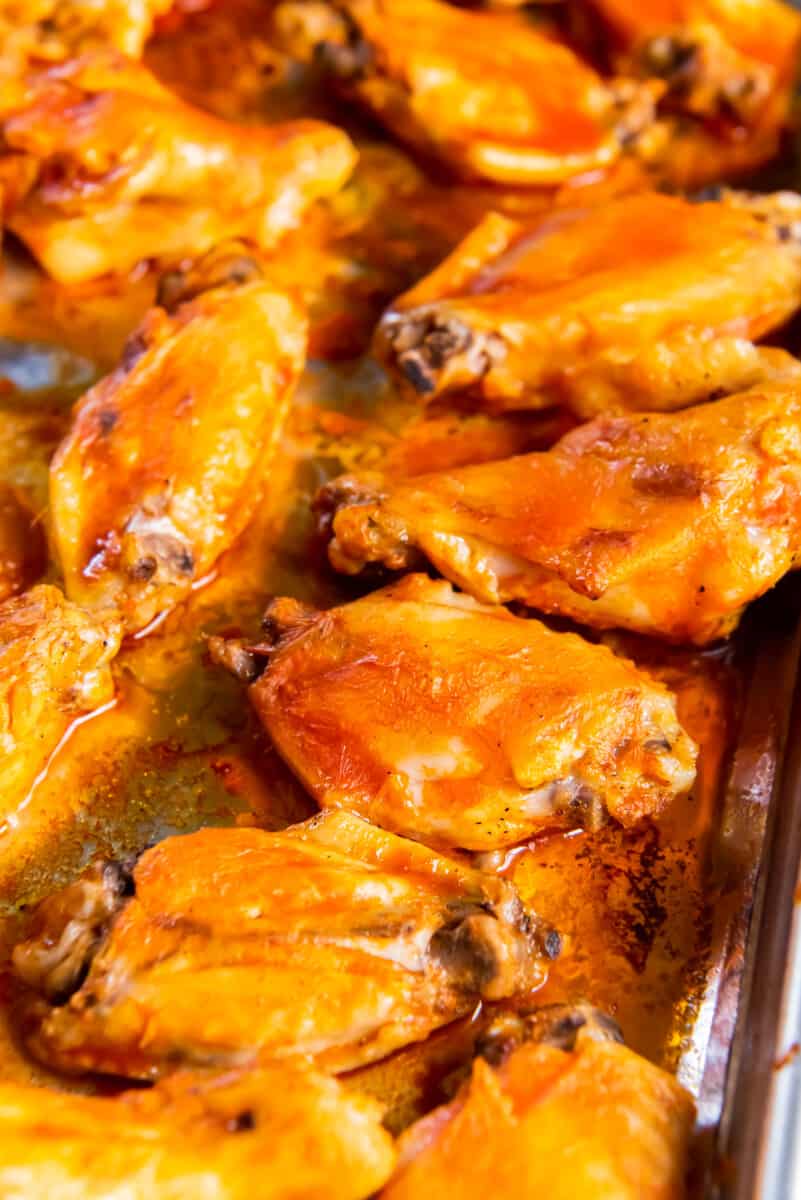 How to Make Crock Pot Chicken Wings
You can jump to the recipe card for full ingredients & instructions!
Combine your sauce ingredients in a small mixing bowl.
Toss your chicken wings in your slow cooker along with the sauce.
Set your slow cooker to cook on low for 3 hours.
Place the cooked wings on a baking sheet and brush with additional sauce.
Broil for 4-5 minutes.
Remove and serve.
Recipe Notes
These wings will taste great when served with assorted dipping sauces, such as ranch.
Don't forget the celery and carrot sticks when serving these buffalo wings as an appetizer.
If you plan to prepare the Crock Pot Buffalo Wings as an entree, lots of sides will pair well with them, including tater tots, fries, and macaroni and cheese.
You can add additional seasonings to your chicken wings if you'd like, but it's optional. The sauce will give them plenty of flavor.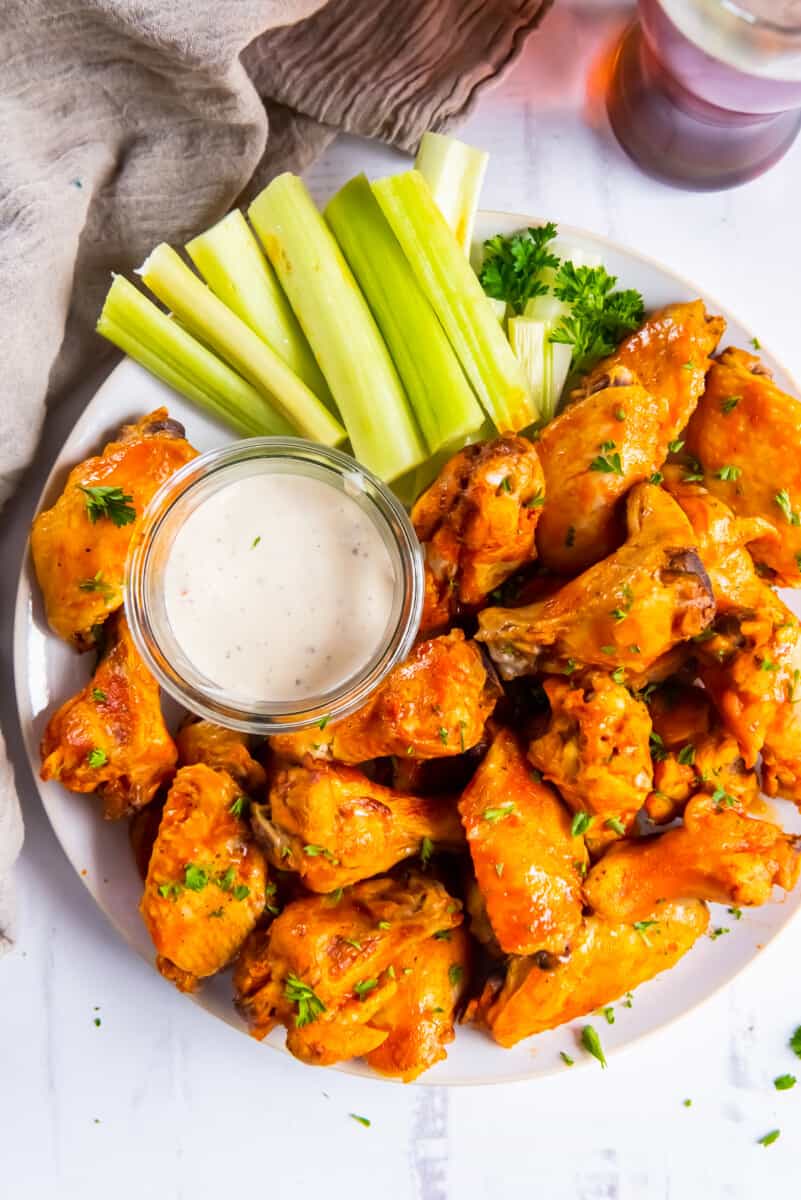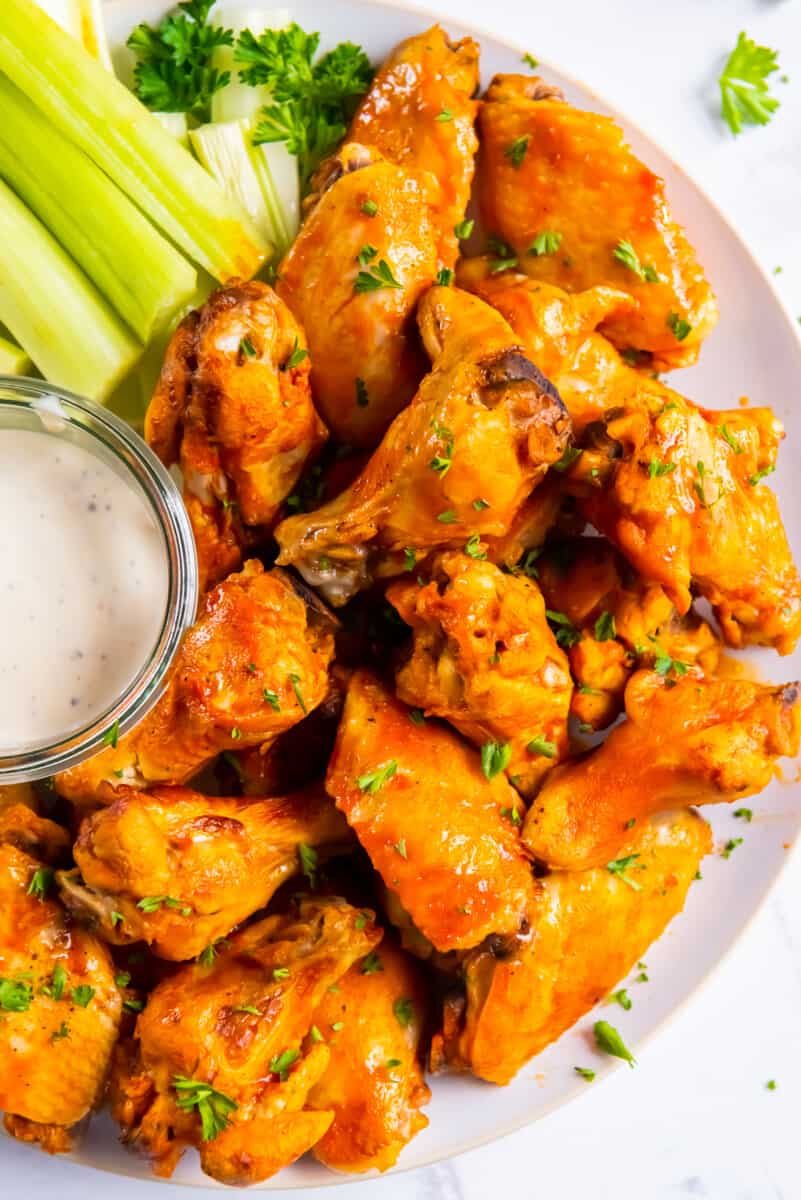 Can I use frozen chicken wings in a crockpot?
Yes. Be sure to let the frozen chicken wings thaw in the refrigerator overnight to prevent any food-borne illness.
What size crockpot is best for chicken wings?
A larger crock pot is good to use when preparing the buffalo wings. Consider using anything that is at least 3 quarts, if not larger.
Instead of broiling the wings, can I bake them?
While you can bake the wings, it would take longer to get them to that crispy consistency that we all know and love. So, be sure to broil them for a few minutes to complete the process a bit faster.
Serving Suggestions
These wings are a great addition to any appetizer platter. You can have them at a holiday party or share them while watching a sporting event.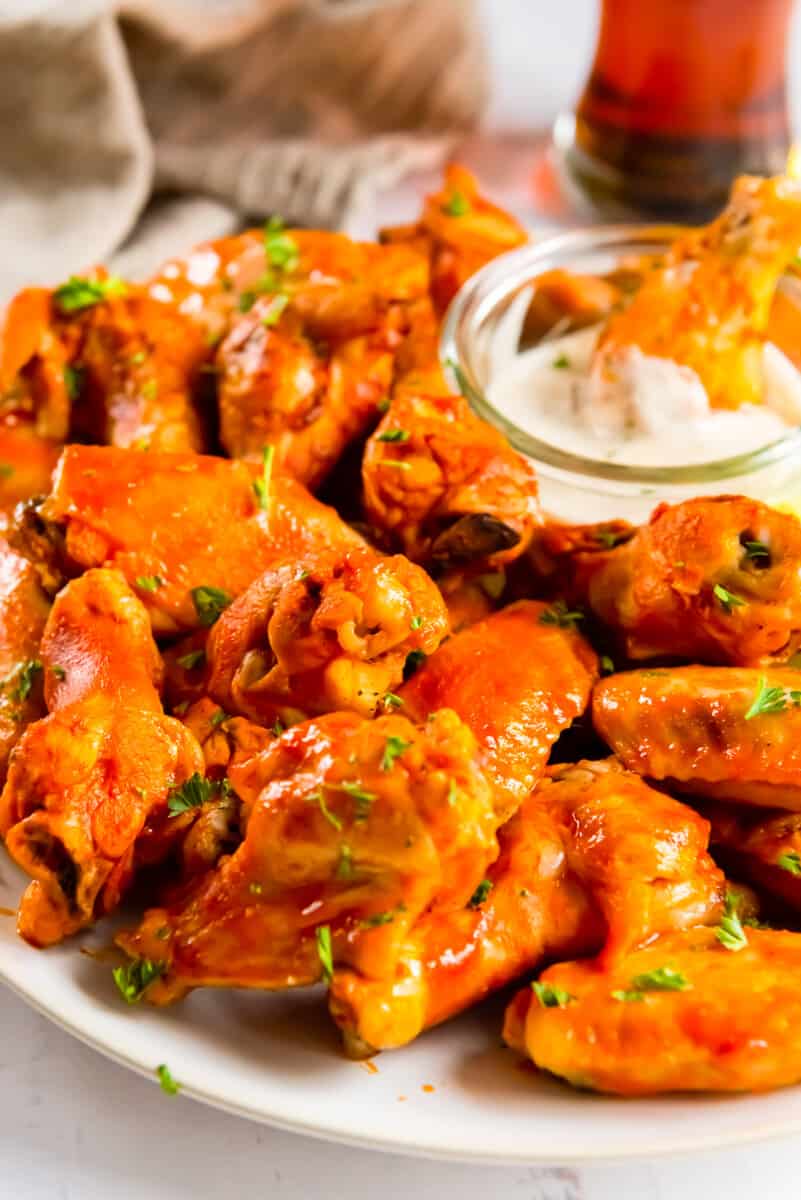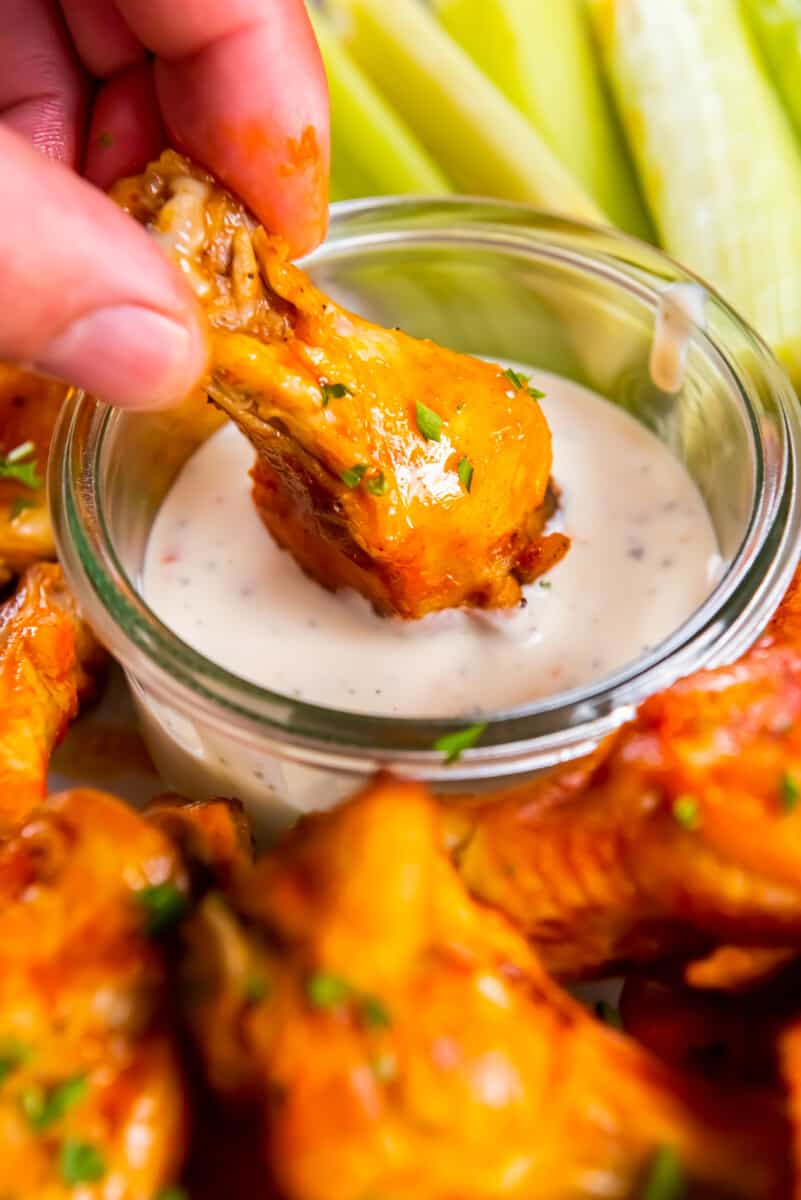 Tips!
Use this homemade buffalo sauce, or your favorite brand, for this recipe.
If you want to reduce the heat, add a bit of ranch into the mixture with the buffalo sauce before cooking.
Serve immediately after broiling to enjoy these wings when they taste their absolute best.
Crock Pot Buffalo Wings are incredibly tasty and everyone loves them. Best of all, you don't need a lot of time or ingredients to make them. Using your slow cooker makes preparing this wings so simple.
What Buffalo sauce is best for chicken wings?
There are plenty of great buffalo sauce options available. Feel free to use your favorite buffalo sauce. If you're not sure which one to use, consider Sweet Baby Ray's Buffalo Sauce because it's full of flavor and offers that perfect kick.
Are these Crockpot Buffalo wings gluten free?
Yes, chicken wings are naturally gluten free. Make sure to check your sauce to ensure that it is gluten free as well.
What other sauces can I use?
If you don't want to use buffalo sauce, you have plenty of other options. Some of these options include BBQ sauce, honey mustard sauce, and even teriyaki sauce.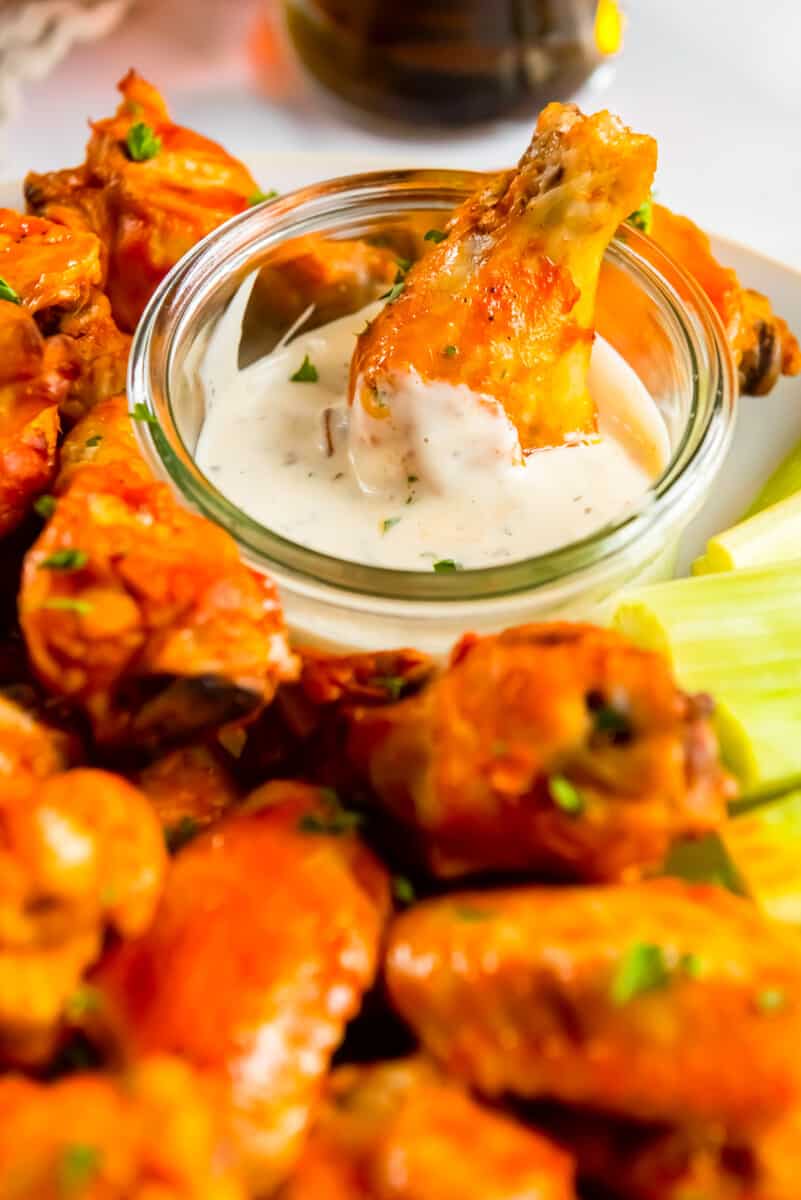 Slow cooker buffalo wings are a great appetizer or main dish to serve to family or friends. Using your slow cooker frees up your oven and allows you to easily prepare delicious wings.
If you make this recipe be sure to upload a photo in the comment section below or leave a rating. Enjoy! You can also jump to recipe.