Poke Cake Recipes are a favorite at our house. There's nothing better than a Jello Poke Cake Recipe to make a celebration unique, tasty, and most importantly EASY! These 10 Pudding Poke Cake Recipes are simple. creamy, flavorful, and creative. Enjoy!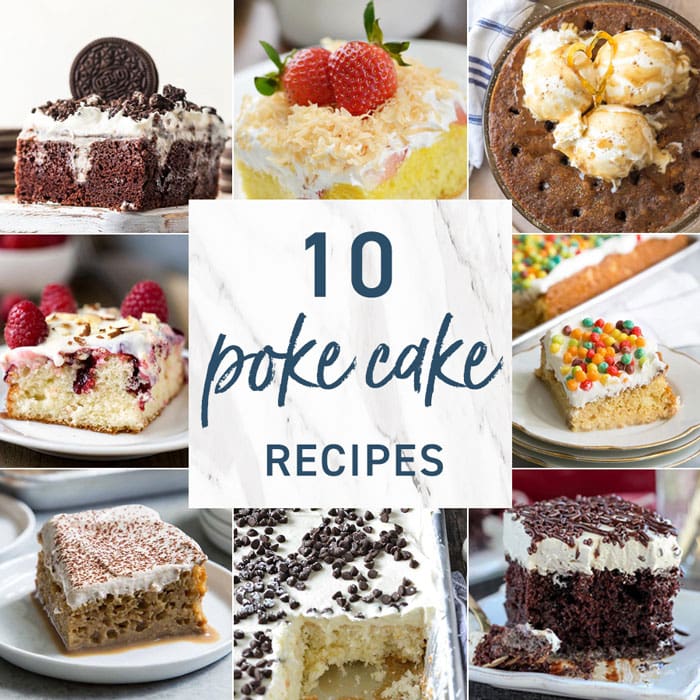 Poke Cake Recipes are the perfect easy dessert for any celebration!
If you haven't tried a Jello Poke Cake Recipe yet, today is the day. Hello there! It's Maryanne from The Little Epicurean. I LOVE CAKE and I hope you do, too. Today we're exploring poke cakes. Like it's name suggests, a "poke cake" is a cake that you poke holes into after baking. The holes are filled with a sweet liquid mixture (usually sweetened condensed milk, jello, or pudding). The process lends to a sweet, moist, and flavor rich cake. Enjoy!
Oreo Poke Cake | The Cookie Rookie This cookies and cream poke cake recipe is layered with chocolate cake, Oreo pudding, Cool Whip, and crushed Oreos. It's the perfect sweet treat for all sorts of celebrations! One of the best Pudding Poke Cake Recipes ever!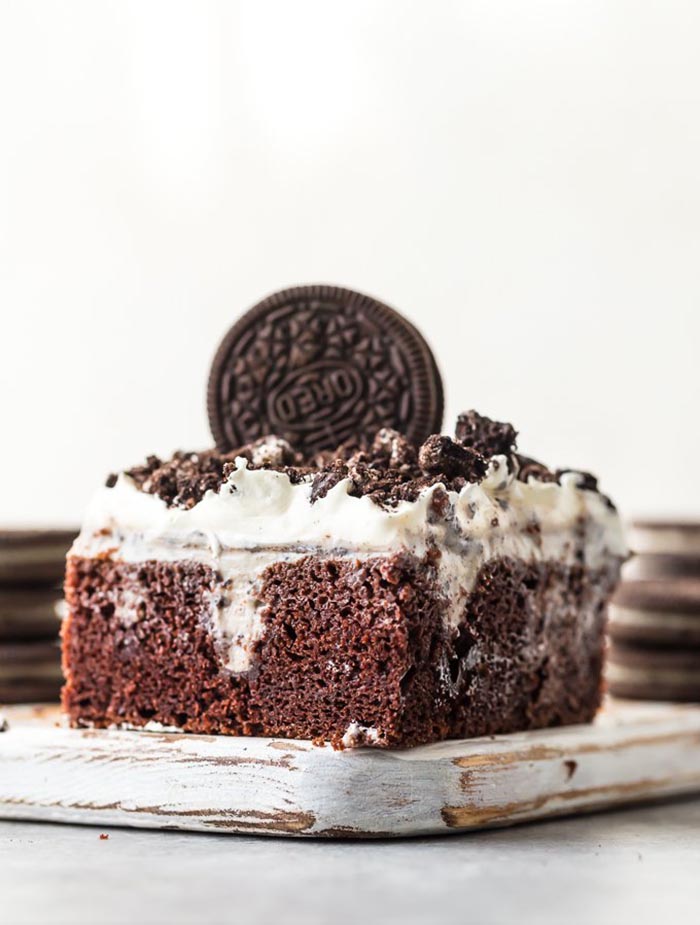 Cereal Milk Tres Leches Cake | The Little Epicurean This isn't your average tres leches cake. This cake uses "cereal milk"-which is milk soaked with the sweet flavors of cereal. Use your favorite breakfast cereal to customize this cake to your liking! Such a creative and beautiful poke cake recipe.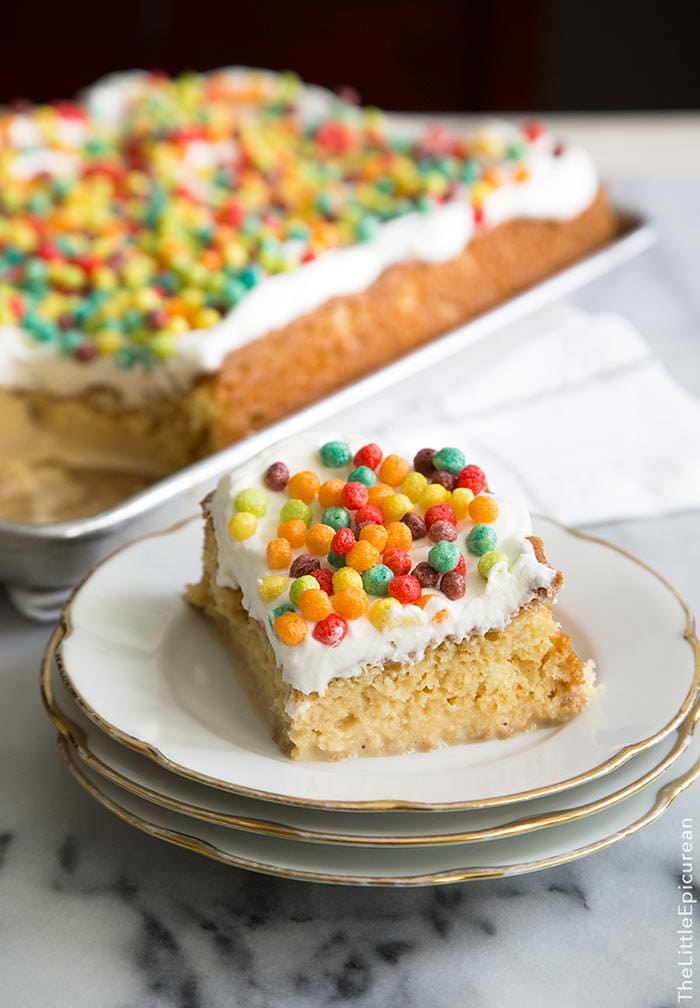 White Raspberry Poke Cake | I Heart Eating White cake mixed with raspberry pie filling and topped with a tangy cream cheese frosting. This white raspberry poke cake harmoniously combines sweet and tart in a delicious way.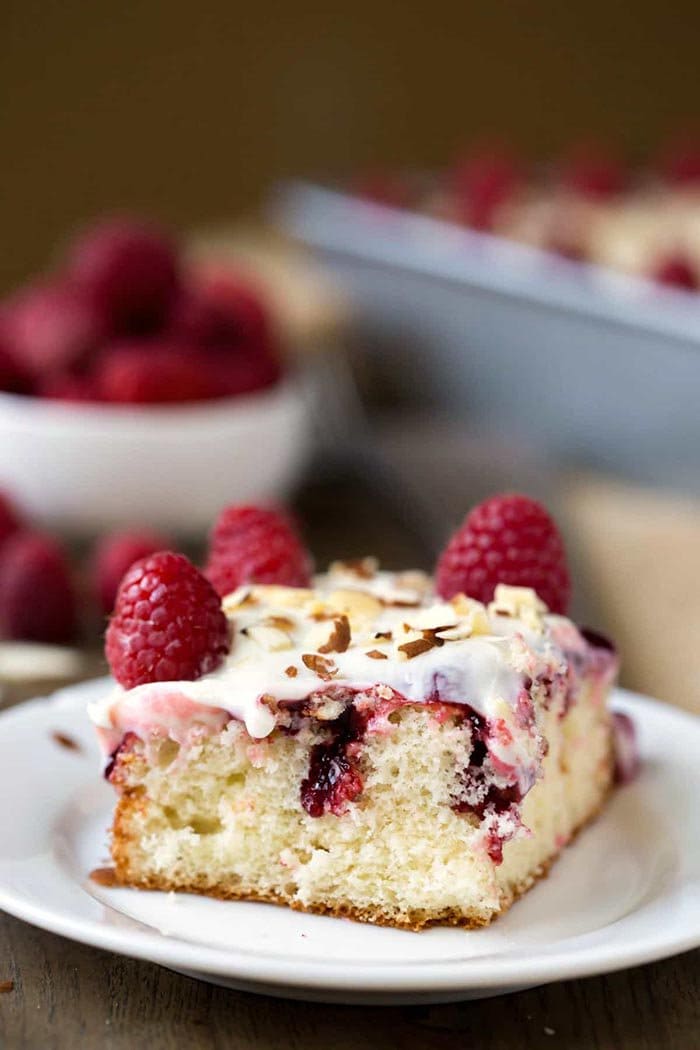 Sticky Toffee Pudding Poke Cake | The Cookie Rookie For the ultimate decadent treat, look no further than this sticky toffee pudding poke cake! The pudding cake is sweetened with dates and brown sugar. It is topped with a tasty toffee sauce (spiked with a touch of rum) and served with ice cream. What else could you want? Poke Cake Recipes don't have to be boring! This one is anything but.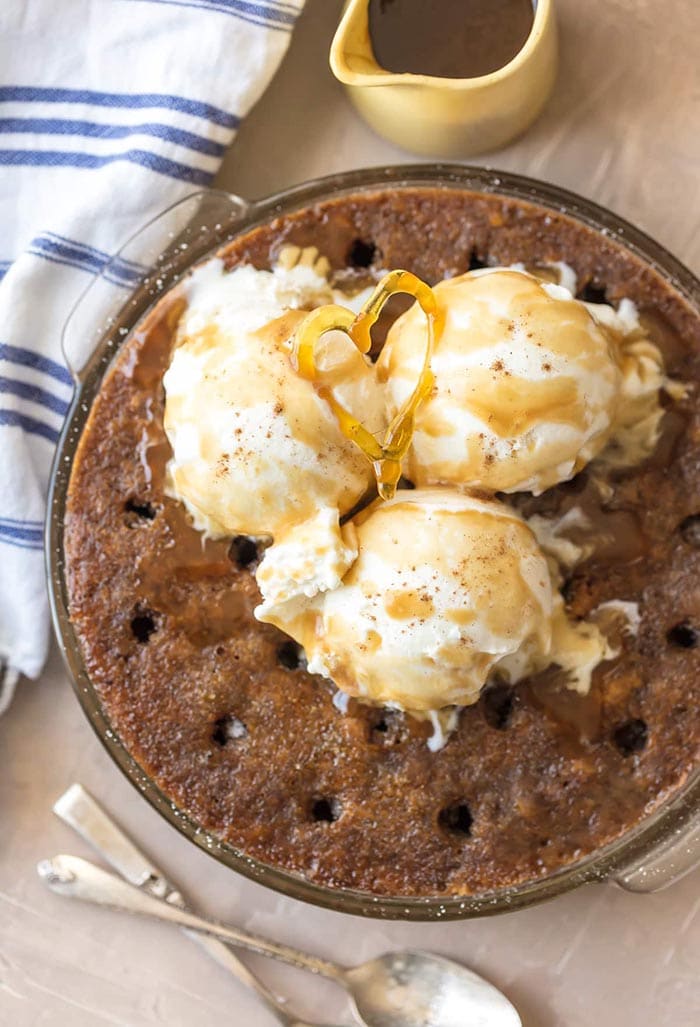 Vietnamese Coffee Poke Cake | The Little Epicurean Fans of espresso and coffee will love this Vietnamese coffee poke cake. The sponge sheet cake is soaked in sweetened condensed milk and strong dark coffee. It is then frosted with espresso whipped cream. Grab a cup of coffee and dig in!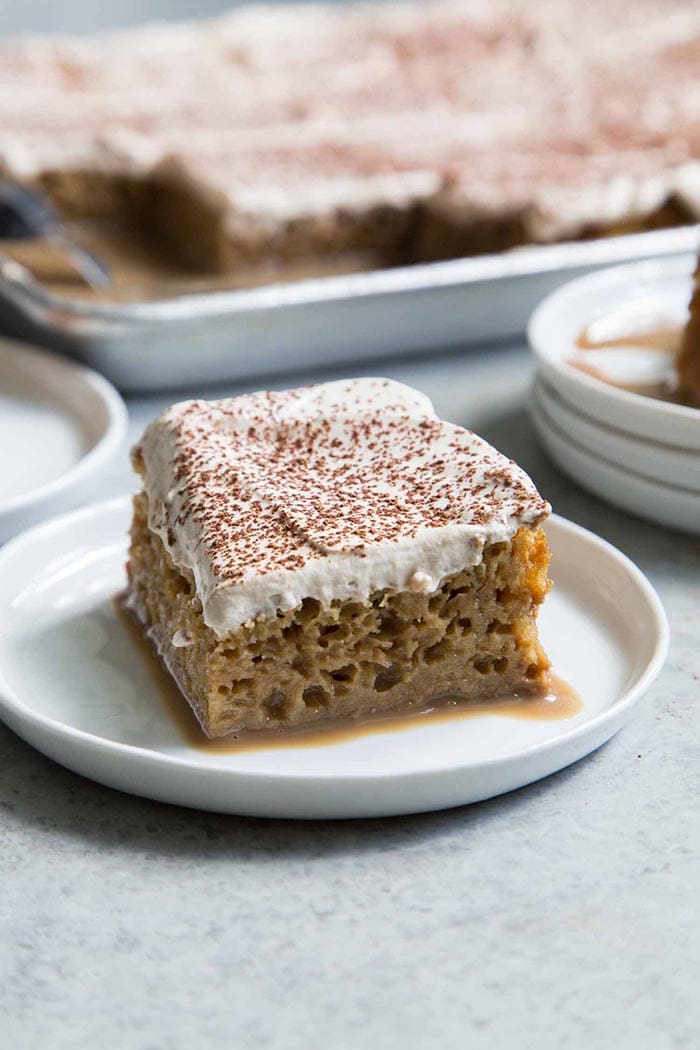 Cannoli Cream Poke Cake | Mother Thyme It's a cannoli in poke cake form! White cake is infused with sweetened condensed milk and topped with ricotta whipped cream and mini chocolate chips.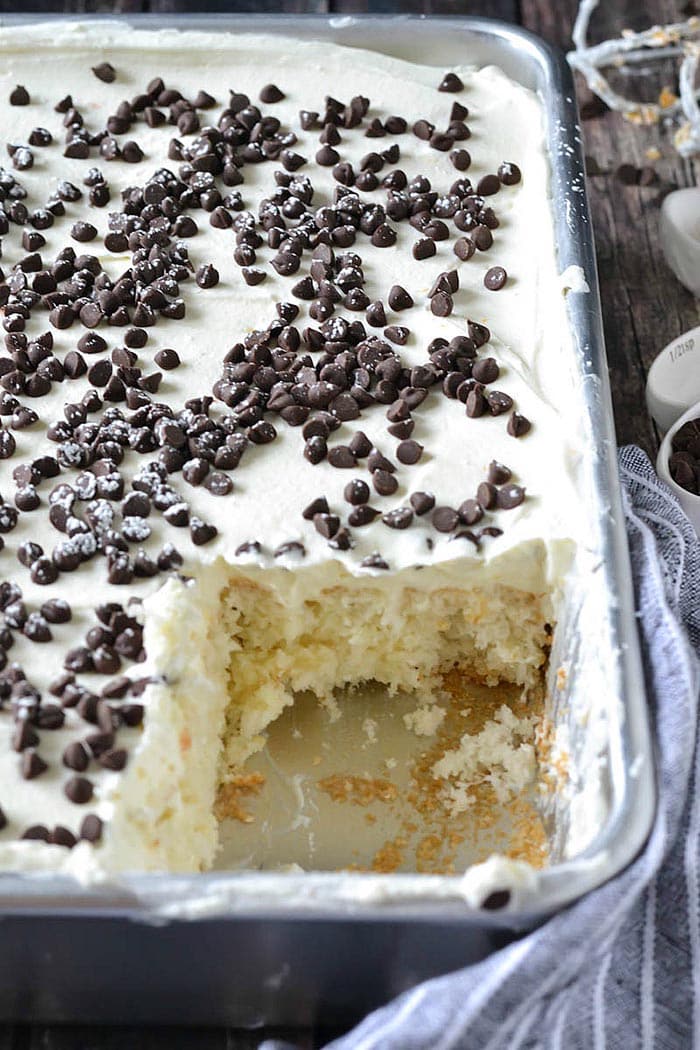 Strawberry Poke Cake with Toasted Coconut | Finding Zest Standard yellow cake is given a boost of moisture and flavor with vanilla instant pudding. It's topped with strawberries and toasted coconut for the finishing touch. Depending on the season, feel free to swap in other fruits- peaches, blueberries, raspberries, etc.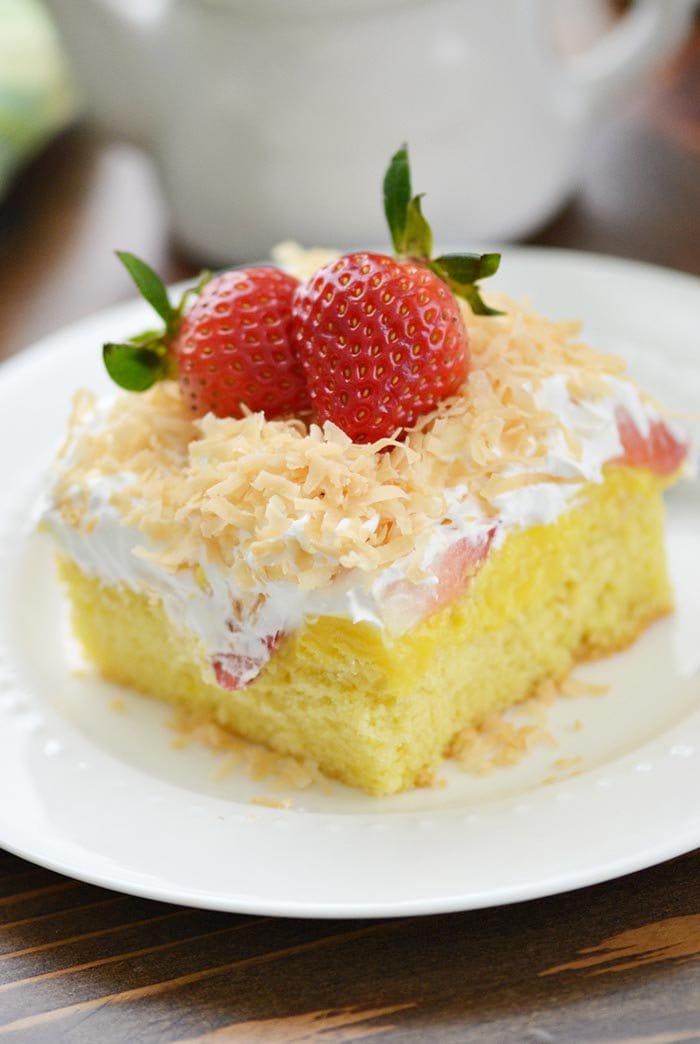 Mocha Poke Cake | Celebrating Sweets With this mocha poke cake, you can have your coffee three ways: 1.) mocha cake, 2.) mocha milk soaking mixture, and 3) espresso whipped cream. If you're feeling sinful, how about adding a scoop of mocha ice cream?!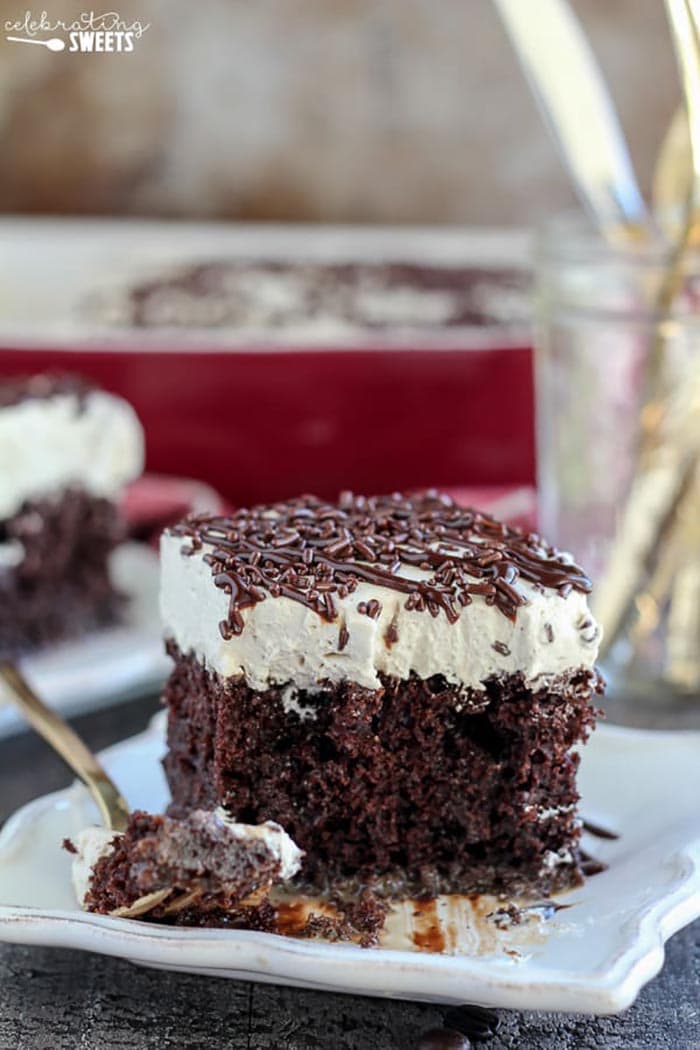 Pumpkin Spice Poke Cake | Chocolate Moosey When yWho says you have to limit pumpkin sweets to the autumn months? Grab some pumpkin puree and get baking anytime of the year. This pumpkin spice poke cake is flavored with cinnamon, nutmeg, and ginger. It's topped with mini chocolate chips and toffee bits for extra crunch! I might just make this Poke Cake Recipe for Thanksgiving this year!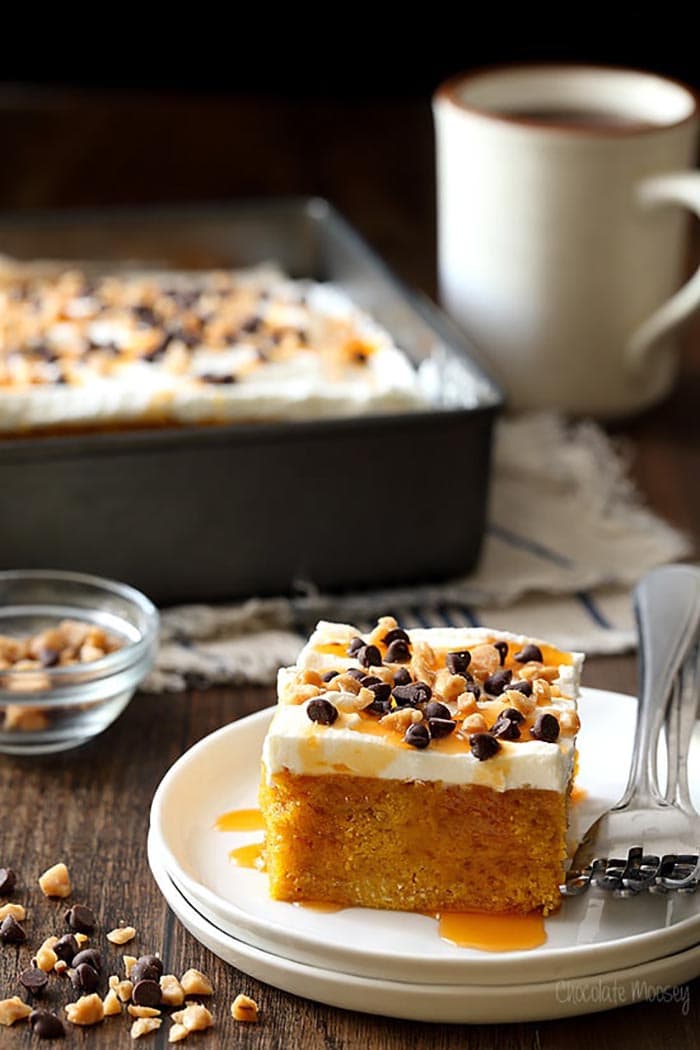 Strawberry Vanilla Poke Cake | Julie's Eats and Treats Make this strawberry vanilla poke cake ahead of time and just let it chill in the fridge until it's time for dessert! White cake is enhanced with strawberry jello mix and instant vanilla pudding mix. Everyone will love the pop of colors exposed with each slice. A great strawberries and cream jello poke cake recipe simply can't be beat!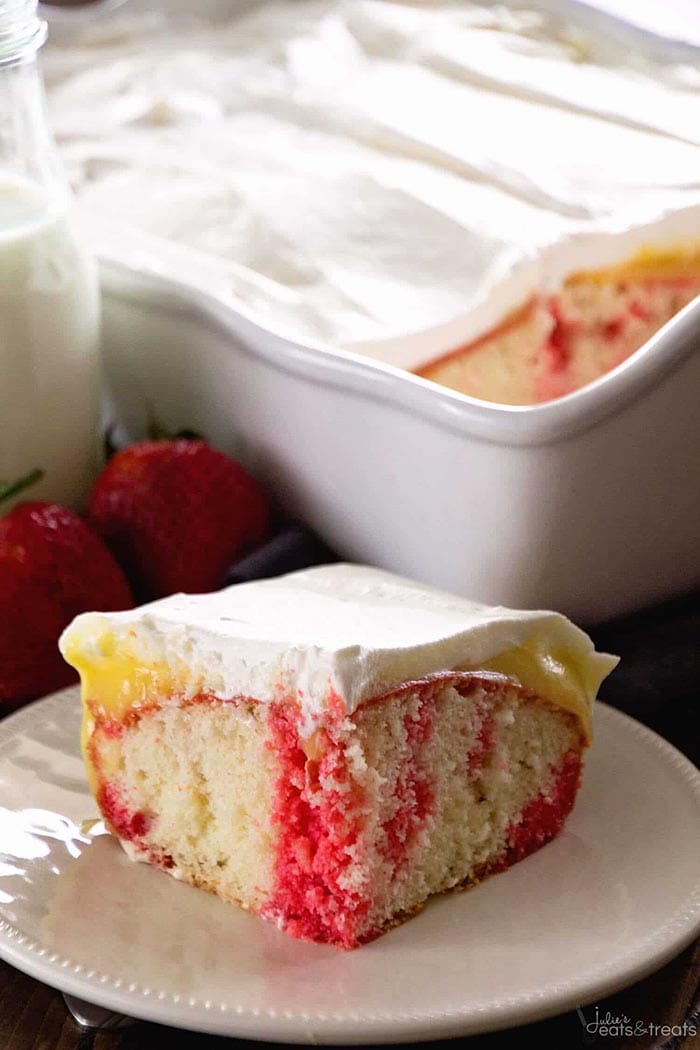 I hope these Poke Cake Recipes get your creative juices flowing and your stomach growling. They're SO easy to make and loved by all. Enjoy!