A Chocolate Martini is the perfect dessert cocktail recipe, and this German Chocolate Cake Martini really takes it up a notch! With the flavors of chocolate, coconut, and hazelnut mixed together, it tastes like you're taking a bite out of your favorite chocolate cake, in cocktail form.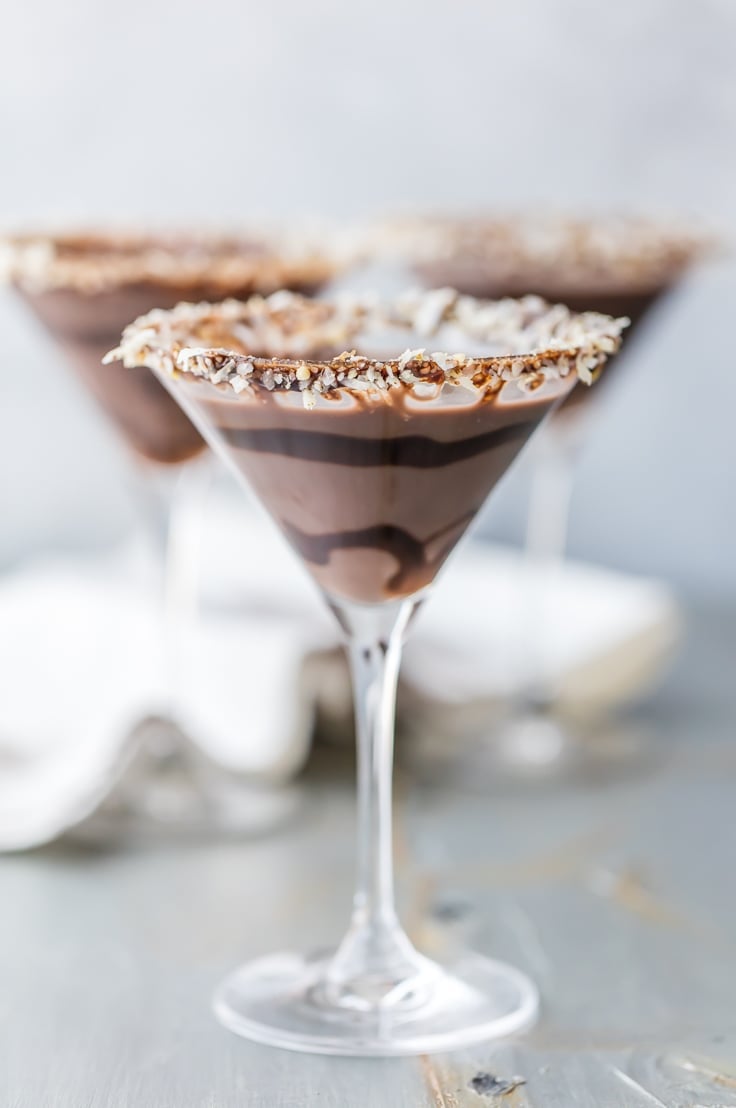 Chocolate Martini
This is the ultimate chocolate martini recipe is, with Frangelico and coconut vodka mixed in to create the most amazing dessert drink ever!
You guys know me, always chasing the next perfect happy hour addition. My favorite cocktails need to be EASY, delicious, and fun! Extra points if they taste like CHOCOLATE CAKE!
Okay, maybe not every cocktail needs to taste like cake, but this one certainly does, and it does not disappoint! I mean, a cocktail that tastes like German Chocolate Cake…is this heaven? Hazelnut plus chocolate plus coconut equals the most indulgent drink ever.
This German Chocolate Cake Cocktail is everything I could ever want in a 5 o'clock wind down. The perfect sweet ending to any day!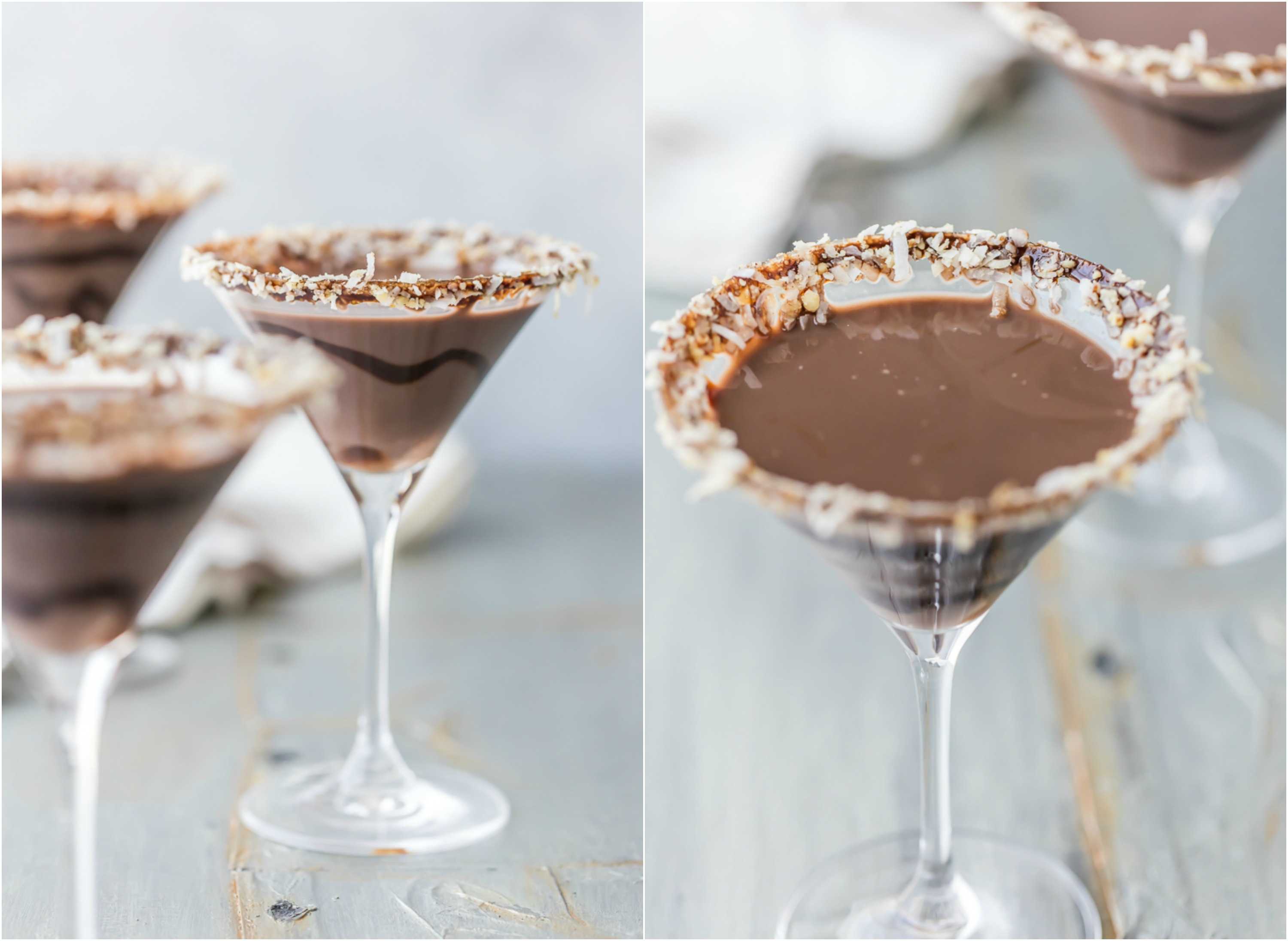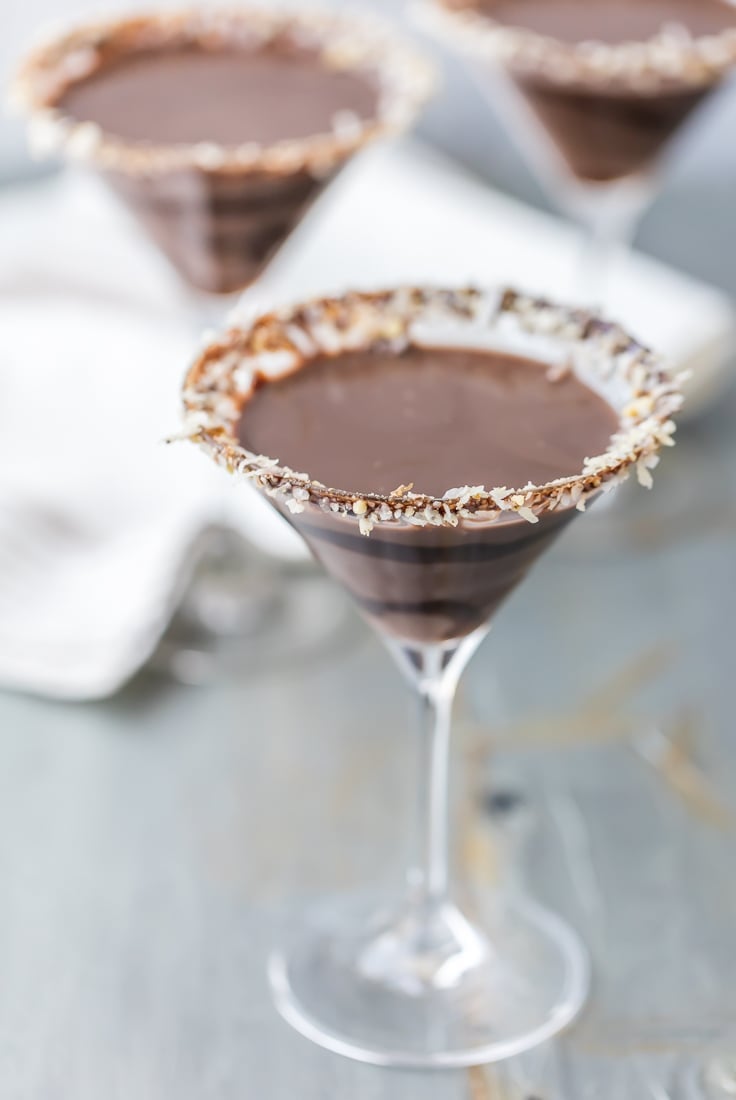 German Chocolate Cake Cocktail
Why settle for a chocolate martini when you can have a GERMAN CHOCOLATE CAKE Martini?
Now, convention tells me I could make this with regular ole' chocolate milk, but what fun would that be? NO FUN AT ALL! When I saw Silk's new Nutchello on the shelves at the grocery store, I knew it was practically made for this German Chocolate Cake Martini!
I love all the flavors (Caramel Almond Cashew, Toasted Coconut and Cashew, and Rich Dark Chocolate and Walnuts), but the Rich Dark Chocolate + Walnuts is my favorite. It takes me back to my chocolate milk after school days. Only this version only has 90 calories and feels much more grown up somehow. It is SO ADDICTING you guys! It's a must try on its own and a must have in this cocktail! This may be one of my favorite martini recipes!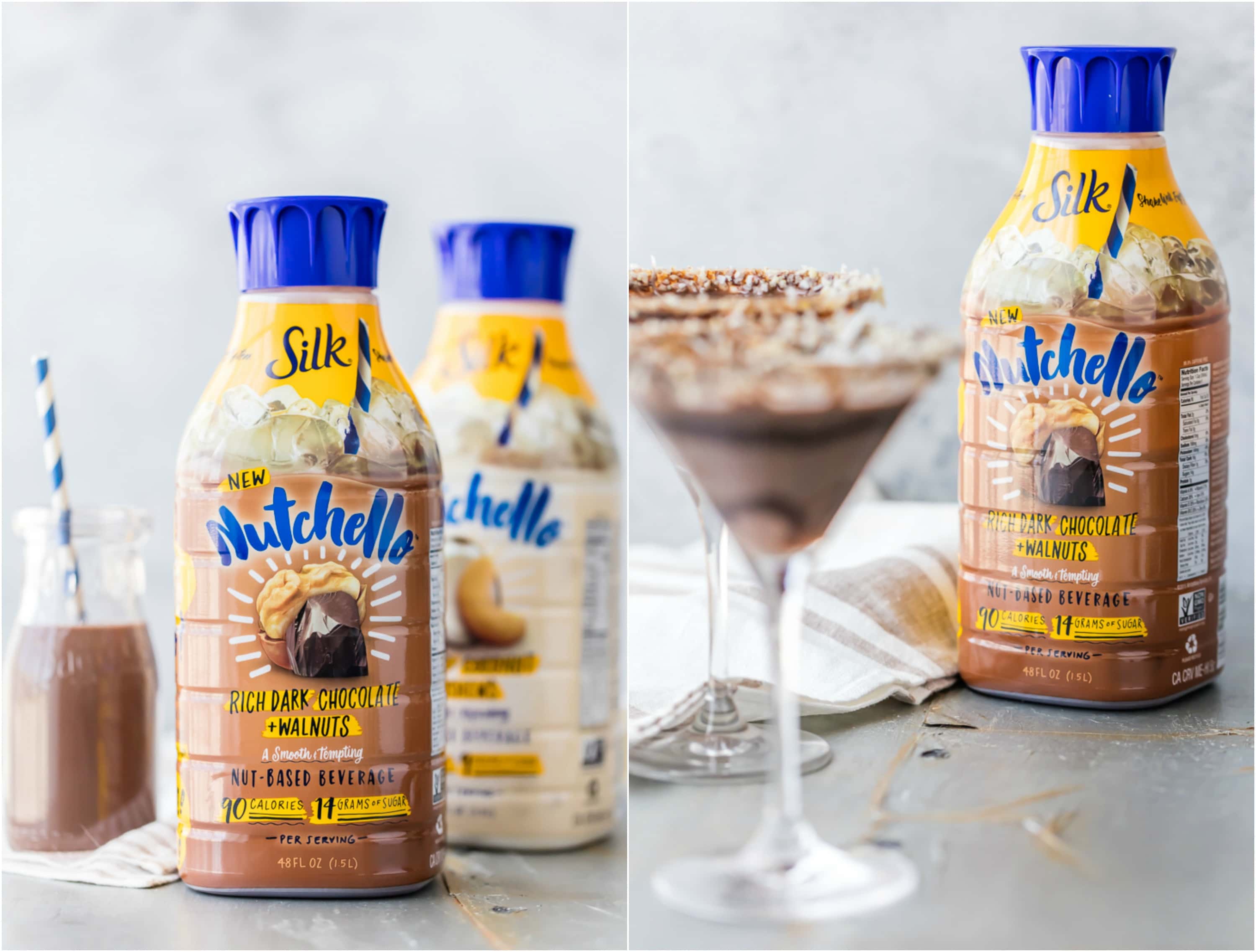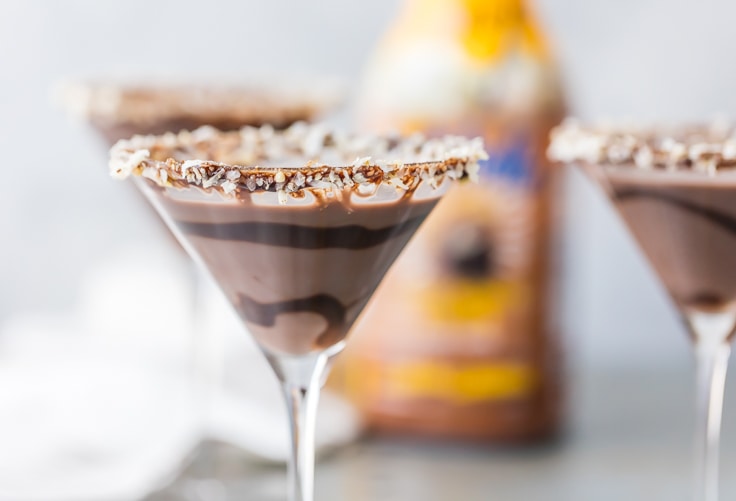 How to Make a Chocolate Martini
This chocolate cake martini is so easy to make. Making this drink for dessert is definitely easier than making a whole cake!
Add chocolate almond milk (or regular chocolate milk), coconut vodka/rum, and Frangelico (hazelnut liqueur) into a cocktail shaker with ice, and shake to combine.
Combine chopped walnuts and shredded coconut in a blender and pulse into a fine mixture.
Dip martini glasses into the chocolate syrup, then into the walnut mixture.
Swirl chocolate syrup into the glasses (that extra chocolate in their really makes it feel like cake…YUM!).
Then pour the cocktail mixture into the glasses and serve!
This drink looks so pretty, and will definitely have you craving actual chocolate cake, but these chocolate martinis are just as good!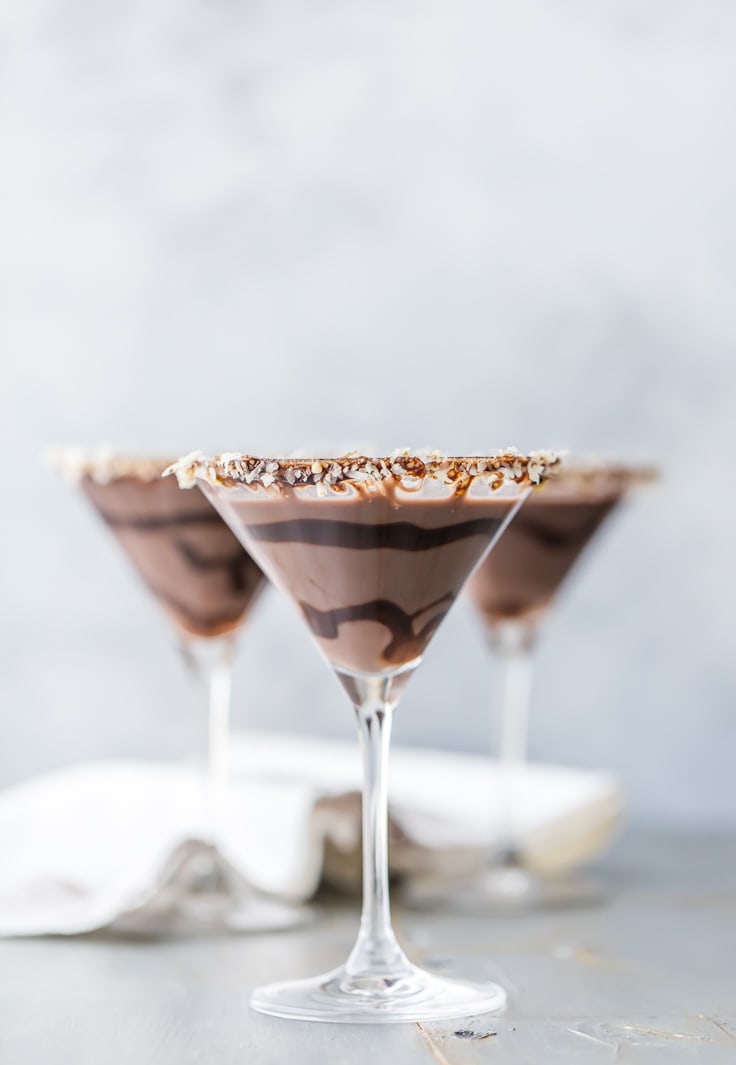 I'm telling you that these chocolate martinis taste like heaven! Sipping one of my favorite desserts in drink form is the perfect ending to any day. Nothing like a rich dessert drink to end the day on the perfect note!
Check the recipe card for details on how to make this chocolate martini recipe. Enjoy!
More easy cocktail recipes: